These point hacks will unlock stylish travel for less.
You don't need to be a frequent flyer to start flying for free. If you're reading this article, chances are that you're intrigued by the idea of flying up the pointy end on points and miles. Or, like many Australians who've clued into point hacks in recent years, perhaps you're already sipping Krug at 36,000 feet.
Either way, no matter what stage you're at, this post will help you to navigate the wonderful world of airline and hotel loyalty programs and reap generous rewards. Read on to discover how to best play the best possible point hacking game.
How can learning point hacks help me travel better?
Simply put, point hacking is the art of collecting frequent flyer points and redeeming them for luxury flights, upgrades and accommodation – at a fraction of what you'd usually pay.

In recent years, many Australian travellers have started using point hacks to navigate the world of frequent flyer programs and use them to advantage.
Is it hard to hack travel with points?
The short answer is no! While the concept of using point hacks might seem overwhelming at first, it's actually very easy to get started
The fact is, there are many different ways that you could earn points and miles through your everyday spending. Better still, this usually comes at no additional cost to you.
And, with so many opportunities to collect points on the ground, you can boost your frequent flyer balance fast. In fact, it's entirely possible to earn hundreds of thousands of miles per year (or more) without ever stepping foot on a plane!
We've rounded up a number of point hacks below to get on your way to luxury travel (and hopefully, that glass of Krug at 36,000 feet!).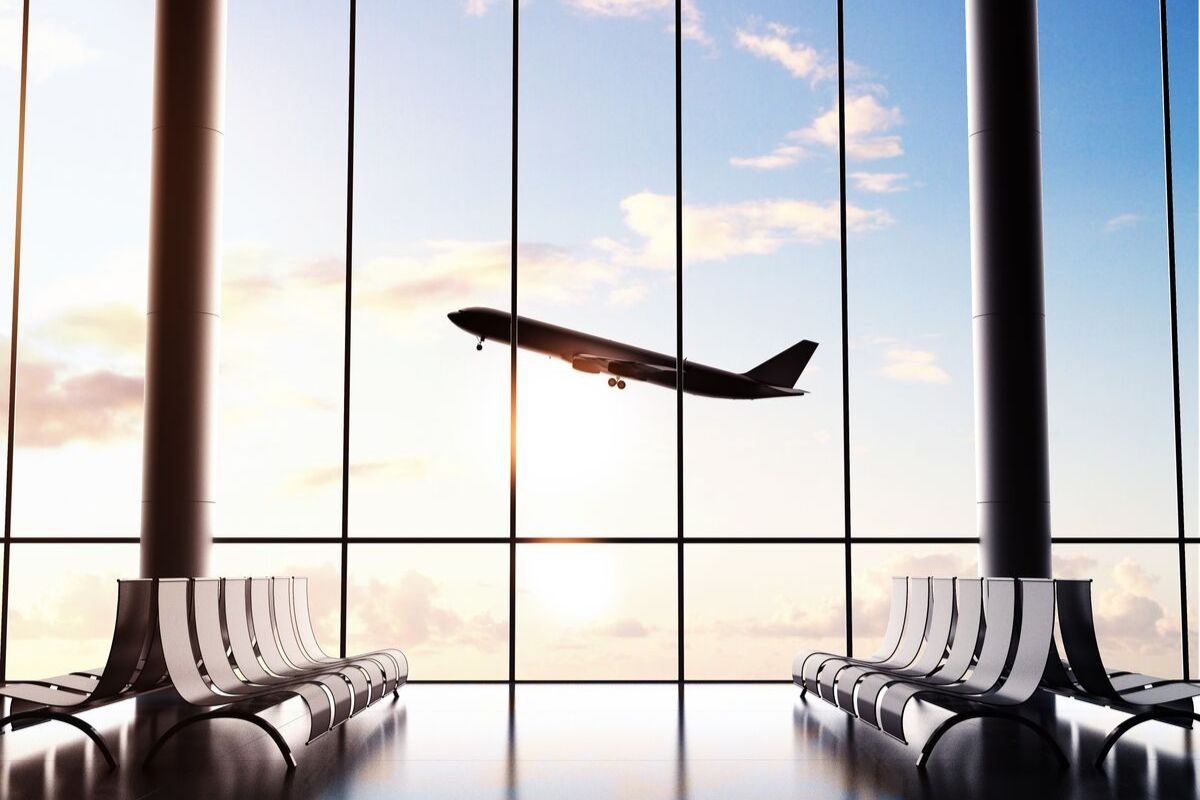 How to boost your points and miles balance via point hacks
There are so many ways to start collecting points and miles – and many come at no additional cost or inconvenience to you.
We've put together this comprehensive guide to help get you inspired to start your points collecting journey.
Sign up to the frequent flyer programs that point hackers use
If you are completely new to the point hacks game, your first point of call is to join a free frequent flyer program. You'll need to decide which frequent flyer program(s) you want to align yourself with. Here in Australia, the two main frequent flyer programs are:
It's free and easy to join Virgin Australia. And while Qantas charges a $99.50 fee, don't be hoodwinked into paying this questionable fee as a gateway to earning bonus Qantas points. There are many different ways that you can join for free.
Beyond local programs, those in the know participate in global schemes such as Asia Miles, Singapore Airlines Krisflyer, Marriott, Accor, IHG Rewards and American Airlines AAdvantage. Each of these programs can offer an excellent value proposition for savvy points collectors. All are free to join.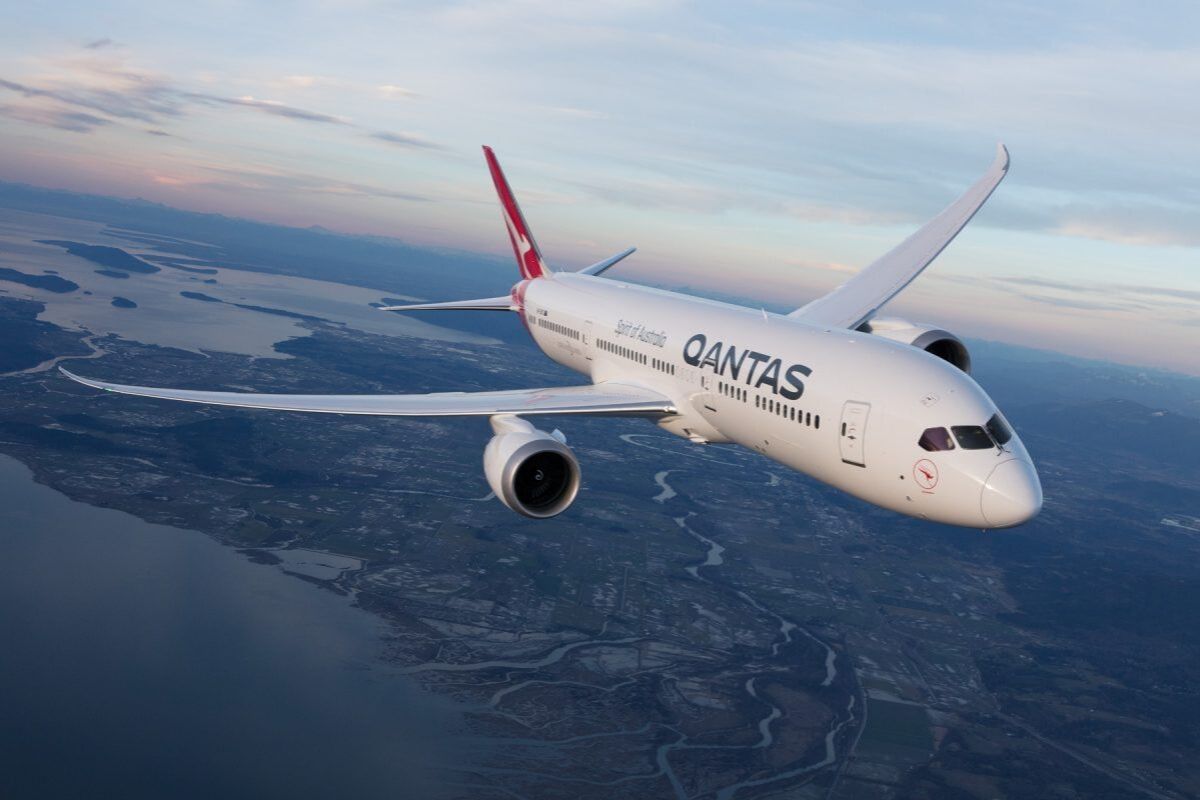 You may also wish to consider the airline alliance your chosen frequent flyer program aligns with. If you didn't already know, the majority of the world's big airlines are grouped together as 'partner' airlines through a number of different programs. One World consists of Qantas, Cathay Pacific and British Airways, amongst others, whilst Star Alliance boasts Singapore Airlines and Air New Zealand.
Loyalty rewards exist for the very reason that quite often you're foregoing the cheaper option to stick with your favoured airline, and so you're awarded accordingly, with free frequent flyer points – make your frequent flyer program choice the right one.
Discover credit card point hacks
Once you're a carded-up frequent flyer member, you're ready to start raking in the points. And it goes without saying that applying for a rewarding credit card can be one of the quickest ways to up your points hacking game.
But when it's time to ditch the debit card, which product should you choose? Smart point hackers look for the highest credit card signup bonuses whilst also seeking out ongoing perks that deliver added value (taking mind of the annual fee). Selected credit cards offer benefits such as a complimentary domestic return flight, Qantas Club or Priority Pass lounge access or a travel credit. Some credit card point hacks allow you to offset the annual card fee simply by using the included benefits. And that's before point hacks come into play!
Right now, you can earn a sign-on bonus of up to 120,000 frequent flyer points with a point hacking credit card. You can check out The Champagne Mile's round-up of top credit card bonus point offers here.
But, while many point hackers have an 'earn and churn' mentality, others look to choose a card that offers high and uncapped ongoing points earn on everyday spending, opting to keep it for the longer term. American Express is a good example of a card provider that offers uncapped earn potential on most of their cards.
Provided you're committed to paying your credit card off on time, a points hack credit card can be one of the easiest ways to boost your points and miles balance quickly.
Find point hacks through your everyday spend
If you're into point hacking, chances are you're driven by money saving hacks, too. Once you've chosen a rewards points credit card, the fastest way to hack your way to luxury travel is to put as many of your expenses as you can through your reward point earning credit card each month.
Buying a new laptop? Shopping online at Amazon? Coles, Woolies or department store shopping? Electricity bill? Where possible, savvy point hackers pay for all large purchases on a rewards credit card. And, when purchasing through a cashback service or online points mall It's sometimes even possible to 'double' or 'triple' dip on your spend, significantly increasing the number of points you could earn on one purchase.
The fact is, as long as you're clearing down the balance at the end of each month, you're essentially earning points for purchases you'd be making, at no extra cost to you.
Here in Australia, American Express typically offers the most competitive ongoing points earn. And, for most Amex cards, the number of points you can earn each year is uncapped. Amex is now widely used by Australians, with most major retailers and a growing number of small merchants now accepting it. Personally, I'm able to place around 80% of my yearly spend on my Amex, leading me to numerous luxury point hacks opportunities.
Handy tip: There are still some small independent operators which don't accept Amex but do accept PayPal. PayPal can also be an option for paying bills, including selected utilities and council rates. Link your Amex to your PayPal card, and you're away!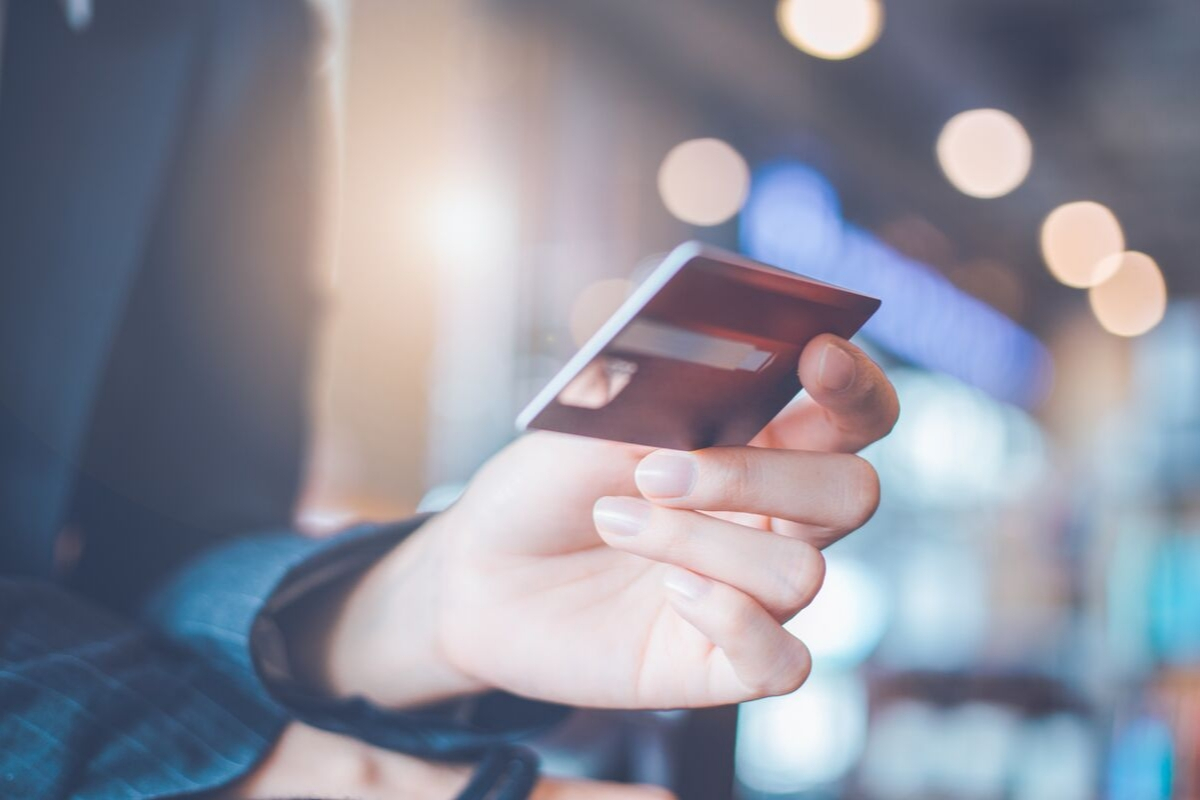 For spend that can't be placed on Amex, consider a 'companion' Visa or Mastercard. While Visa and Mastercard products typically offer a lower points yield for ongoing spend, some cards offer generous capped rates.
Finally, don't forget supermarket loyalty programs. These schemes often allow points transfer into leading airline schemes, helping you to rack up points on everyday spend.
RELATED: Beginner's Guide to Coles Flybuys
RELATED: Getting Started with Woolworths Rewards
Get the whole family into point hacking
Enlisting family members in your quest to earn points can help you to boost your rewards balance fast. Some credit card providers allow you to arrange supplementary rewards points credit cards for a family member at no extra fee.
And, airlines like Virgin Australia allow you to easily pool frequent flyer points with your family members. Whilst you won't gain extra points or miles by doing this, clever travellers know that pooling points can help you to reach a point hacks redemption goal sooner.
Take to the skies
These days, flying isn't typically associated with lucrative point hacks. Typically, it isn't even the fastest way to amass points and miles! However, frequent travellers will be relieved to know that it's still possible to boost a frequent flyer balance significantly in the air. Most airlines offer a fixed points and status credit earn rate by booking class and route.
From time to time, airlines may also run promotions offering an accelerated points earn – think bonus Qantas points or triple Velocity points. Holding elite membership of a frequent flyer points program can also help you to rake in points at a faster than usual earn rate.
When flying, it pays to always research the best loyalty program to credit your points to, in order to obtain maximum value.
Look out for ad-hoc bonus point offers
While most point hackers will earn the bulk of their points on credit card sign ups, everyday spend and air travel, keep an eye out for bonus point offers. These can often be quite lucrative, unlocking point hacks sooner.
From time to time, frequent flyer programs and their partners may offer bonus points when you shop, spend or book travel. Examples include increased earn rates when booking hotels, dining out, bonus points when purchasing wine and even using a rideshare service.
Make sure you subscribe to The Champagne Mile to stay up to date with the latest bonus points offers.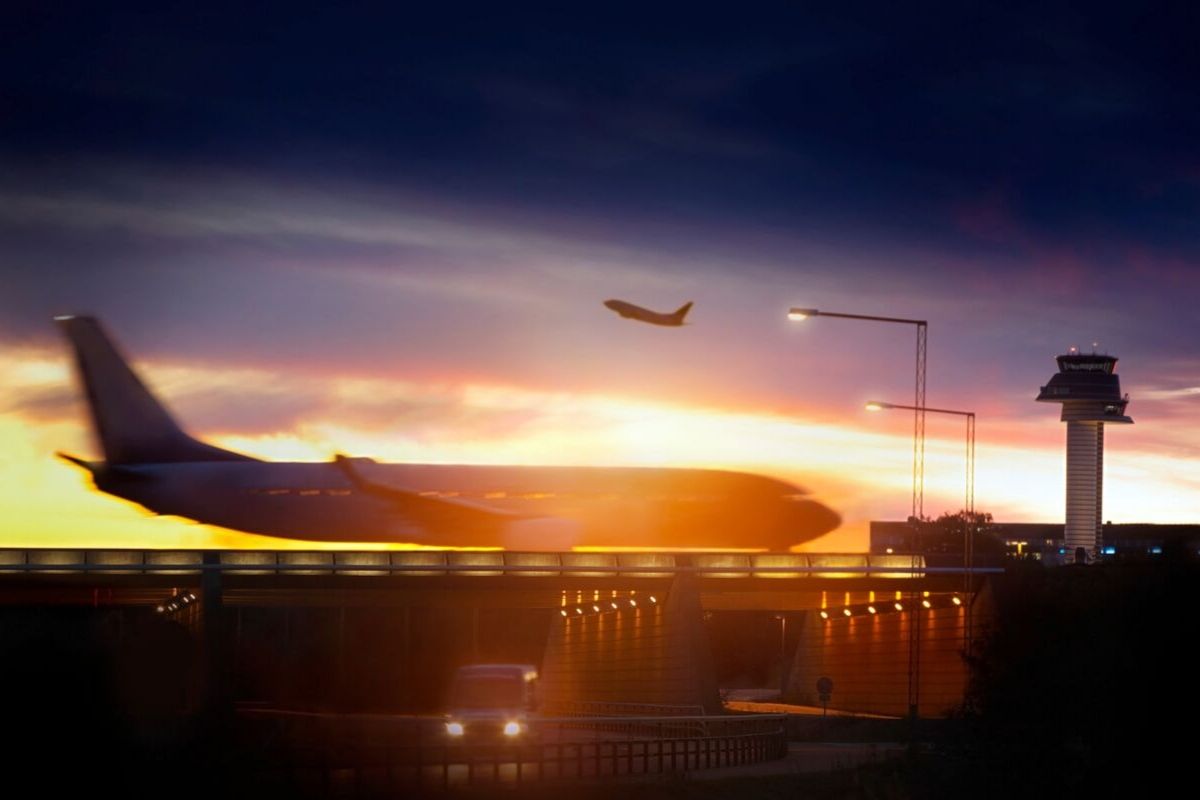 Earn points on your business spend
Owning a business or holding an ABN can be a savvy traveller's dream. Simply put, it unlocks many opportunities to rack up rewards through point hacking. There are many different ways you can pay suppliers and receive payments while earning points on a business credit or charge card.
RELATED: How to pay suppliers and earn points with American Express AccessLine
RELATED: How to earn points with American Express and Qantas Business Rewards
And it's important to note that signup bonus points aren't just reserved for consumer credit cards. Whether it's bonus Qantas Points or a proprietary rewards scheme, some of the most generous points and miles credit card offers are reserved for business products. In addition to boosting your points balance, a business card can help you manage cash flow and keep track of spending.
RELATED: How to choose a business card with no pre-set spending limit
Stay ahead of points expiry
It's one thing to boost your frequent flyer balance through the art of point hacks – but quite another if you let your hard-earned points expire. To avoid losing points, make sure you are aware of the points expiry terms of individual points programs. Many airline and hotel loyalty programs allow you to hold onto your points if you register activity within a set time period.
RELATED: When do Qantas Points expire?
Other rewards points programs, like American Express, are favoured by points hackers as they won't expire your points at all, so long as you remain an active card member.
Expert point hacks for luxury travel
Once you've amassed your nest egg of frequent flyer points, your next challenge is working out how to best use them for maximum value.
Here at The Champagne Mile, we sometimes get feedback from readers who struggle to find their preferred flights. Unfortunately, these travellers often end up using their points for poor value redemptions such as toasters or gift cards.
This doesn't have to be you! The fact is, it's very achievable to leverage points and miles for business and first-class airline travel through the art of point hacks. And while it's not rocket science, some planning, strategy and discipline are required to extract the best outcome. Follow the tips below to give you the best chance of scoring your dream redemption.
Be flexible when searching for award flights
Looking for a business class flights for three people to London on Qantas flight QF1 on a Tuesday next month? While three seats on a popular business class redemption would be an excellent point hack, you're almost certain to be out of luck. When looking for award space on popular routes and for multiple people, savvy points hackers know that flexibility is key.
When looking to book in award flights, be willing to compromise – both in terms of the dates you can travel, along with the time of departure. The wider you can cast your net, the greater the chance that you will find the seats you are after.
Point hack a creative airline routing
Flexibility should extend to airline routing, too. If feeding in your departure city and destination into the booking tool doesn't show any suitable reward seat options, take some time to play around with different combinations of routings. That way, the airline search engine will have more combinations of available seats to show you.
Looking for a redemption from Sydney to Amsterdam with Qantas points? See what comes up when you construct itineraries for city pairs that Qantas partner airlines fly, such as 'Helsinki' to Beijing (Finnair) or Tokyo to Paris (Japan Airlines). Consider also adding an additional stop to your journey (e.g Melbourne – Singapore – Dubai – London) as opposed to (Melbourne – Singapore – London), as this might show up additional availability.
Let's look at an example:
Last year, at fairly short notice, and in the peak of the European summer period, my family of four decided that we'd like to take a trip to the Greek Islands. Looking for award space for a family of four at short notice was like searching for a needle in a haystack. However, by using the Qantas multi-city tool to search for routing via Hong Kong and Dubai, I was able to construct four return business class itineraries with Emirates – the ultimate points hack!
Look beyond the 'obvious' frequent flyer program
The most obvious frequent flyer program doesn't necessarily offer the best value. As an example, Qantas Frequent Flyer is easily the most popular airline loyalty program for Australian travellers, but it is often possible to book cheaper award redemptions on Qantas through some of their partner airlines.
One such example is Cathay Pacific Asia Miles, a point hacking favourite. Travellers seeking to book a return premium economy seat on a Qantas flight from Sydney to Los Angeles will pay 162,600 Qantas points plus carrier surcharges. The same route booked via Asia Miles comes in at just 100,000 miles. That's a saving of 62,600 points (almost 40%) by redeeming via Asia Miles instead of Qantas!
Here in Australia, Cathay Pacific Asia Miles can be earned easily, notably via American Express Membership Rewards point earning credit cards.
Stay away from upgrade requests
Unless you're a frequent flyer with top tier Platinum status, upgrades are best avoided. Why? Simply put, an upgrade request is like the lottery. There's absolutely no guarantee that your request will be granted, and competition can be fierce on popular routes. Plus, you'll need to fork out a full fare for your ticket to begin with. Travellers in the know understand that sticking to outright redemptions will allow you to lock in your award ticket as a 'sure thing' and avoid likely disappointment.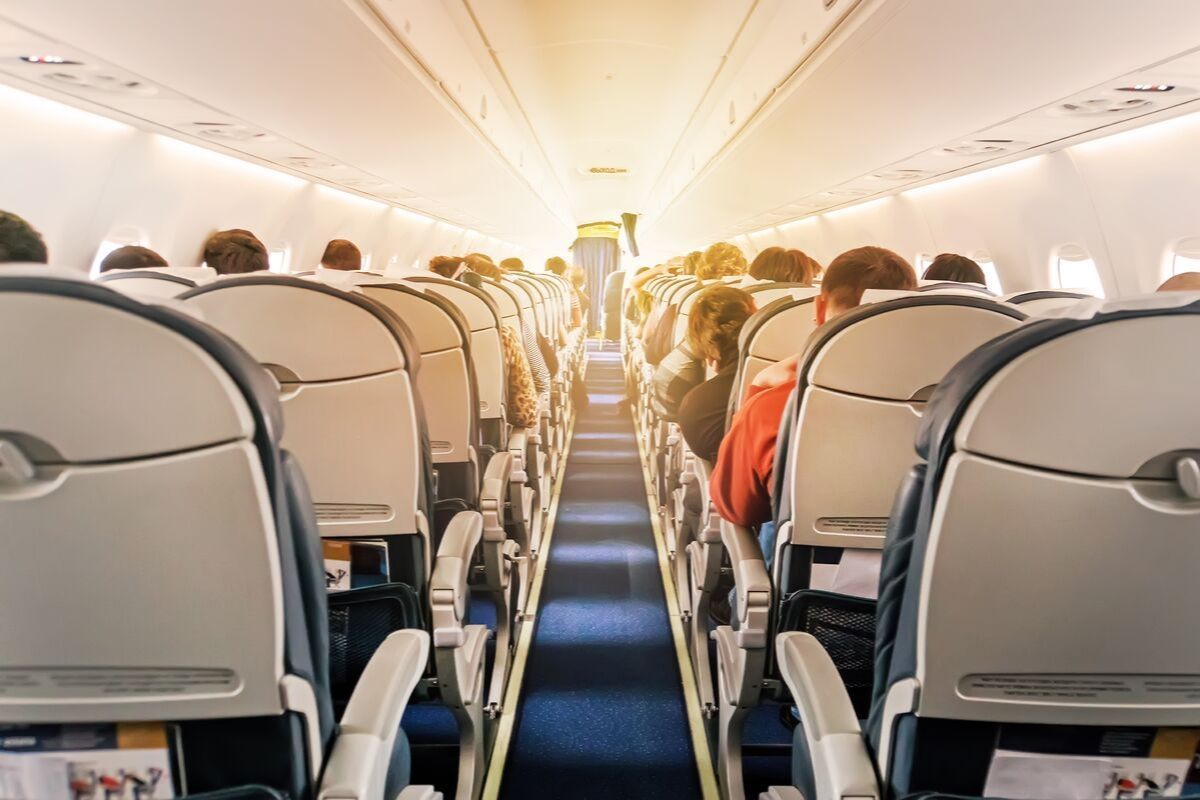 Look early for award space on popular routes
Seasoned travellers know that booking as far ahead as you can gives you the best chance of bagging your preferred point hack award redemption. If you want to redeem points on a route that's likely to be popular, jump in as soon as the seats open up for booking. This is usually between 10 to 11 months out, with the exact date depending on your frequent flyer status. Savvy points hackers often set a calendar reminder to alert them when it's time to start searching award flights for a particular date.
That being said, the opposite can sometimes be true, with many airlines, including Emirates, Singapore Airlines KrisFlyer and sometimes Qantas, opening up award seats very close to the departure date. If you have the flexibility to plan a holiday at the last minute, waiting to see what options open up can yield lucrative results.
Point hacks fails – redemptions to avoid
There are many different ways to redeem airline points and miles, and everyone has different motivations.
That being said, the art of point hacks is about knowing the worth of your points. And, if you're not extracting at least 1 cent per point in value (and ideally, more), it's probably time to start rethinking your redemption strategy.
Goods and gift vouchers are easy to redeem and provide 'instant gratification', but they are avoided by seasoned points hackers. By using your points in this way, you'll likely only extract 0.6 cents value per point, or perhaps even less (a point hacking nightmare).
RELATED: The worst ways to redeem Qantas Points
Using Points Plus Pay and shopping at the Qantas Store provide questionable value, as does booking an economy flight reward that could otherwise be acquired cheaply via an airfare sale.
If you're looking to extract maximum value from your points hacking activities, in my opinion, the best value comes from business and first class outright redemptions.
Want access to the best guides to redeeming points for maximum value? You'll find a wealth of advice and points hacking strategies in our 'Collecting Points' section.
Other tips for your point hacks journey
Stay on your best points hacking game with our round up of other tips.
Read up on leading point hacks websites
Loyalty programs are constantly evolving (and devaluing!). If you have the time, it pays to keep up to date with what's changing in the world of frequent flyer points. While you'll find all the best guides, latest point hacks, news, tips and credit card hacks here at The Champagne Mile, there's useful information to be found on a number of other points hacking websites.
These sites can keep you abreast of developments in point hacking and help you discover new ways to earn and redeem points. Our recommended reading includes:
Airline news: FlyerTalk forum, Australian Frequent Flyer, pointhacks.com.au
Cheap flight deals: OzBargain, Secret Flying, the FlyerTalk premium airline deals thread
All things hotel loyalty: Loyalty Lobby
My favourite overseas airline bloggers: One Mile at a Time, God Save The Points, Head for Points, Live and Let's Fly
Status matching: Status Matcher
Book a cheap flight once in awhile
Sometimes, using point hacks for air travel will only get you so far. Occasionally, it may not be possible to find award space on your preferred route. This can be the case when you're looking at a popular, in-demand route, or where you might need to lock in tickets for multiple passengers.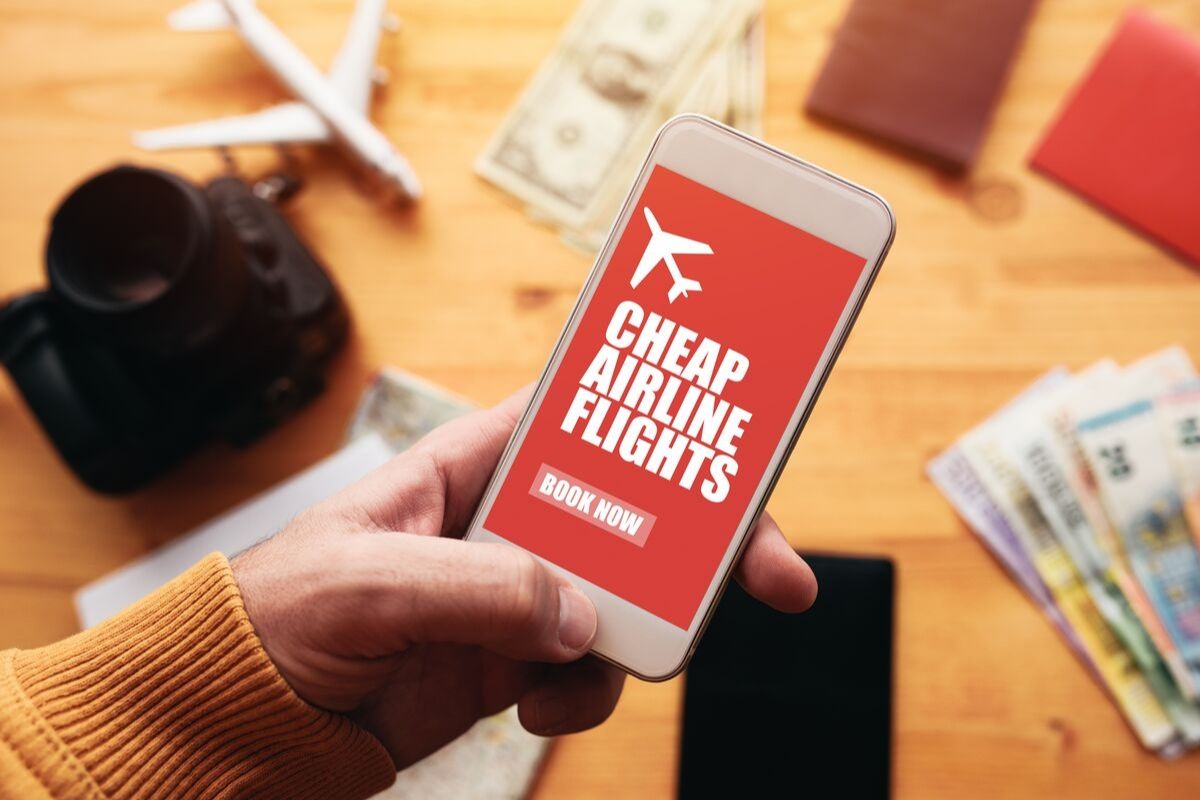 Fortunately, these days, air travel is as cheap as it's ever been. And it couldn't be easier to find cheap flights. Airlines like Qantas, Jetstar, Virgin Australia and Air New Zealand regularly release cheap airfare sales throughout the year. You can also find bargain flights during Black Friday and Cyber Monday sales and various other times of the year.
To search for cheap flight deals, you can visit the airline site directly and sift through available dates and routes. However, it can often save you considerable time to use a travel aggregate website (we'd recommend Skyscanner). Simply plug your preferred route into Skyscanner and it will instantly check all the available fare options at once and present you with the cheapest flight results.
Whatever your approach, be sure to purchase your flights with a rewards credit card, to ensure you earn points.
Take advantage of other points hacking tips
Get up to $73 AUD credit with Airbnb. When you sign up, you'll instantly get $55 AUD off your first home booking of $110 AUD or more and $18 AUD towards an experience of $62 AUD or more. You can also discover our 12 tips to save more money with Airbnb here.
Score a free night at Marriott Category 1 – 4 properties when you sign up as a new member and complete just two stays (which can be of one night).
Get a complimentary hotel night worth $400 or more with a paid Accor Plus membership.
Score 1,000 Velocity Points and $20 off when you use Ola
Frequently Asked Questions (FAQ) – Point hacks
What are the best point hacks for Frequent Flyer points?
Point hacking isn't just for pros, it's easy to get started. Sign up to a Frequent Flyer program and start raking in points. Consider applying for a rewards credit card and use it to the maximum extent possible for everyday bills and shopping. Also, keep an eye out for bonus offers that can see you boost your points haul fast.
How do you hack credit card points?
Credit cards can deliver a large stash of points. Wait for a bonus Frequent Flyer points promotion and sign on for a large haul of points. Paying all your bills with your credit cards will help you to earn points fast.
How much is a Frequent Flyer point worth?
The value of a point values widely between airline and hotel schemes. The value of an airline point is determined by how you use it. You could obtain just 0.5 cents value per point by redeeming for gift cards, while opting for business or first class flight redemptions could net you 5 cents value per point instead. As a ballpark, Choice Australia values frequent flyer points at 1 cent per piece – so if you're extracting less value, you're not doing it right.
What is the fastest way to get Frequent Flyer points?
Typically, flying with the airline who owns and operates the program is the fastest way to accumulate Frequent Flyer points. However, there are many ways to earn on the ground. Consider booking your accommodation via the airline website and shopping at affiliated supermarket chains.
Final thoughts: Point hacks for beginners, pros and everyone in between
As we've outlined above, it's incredibly easy to start discovering point hacks. Whether you learn the art of credit card point hacks, or navigate the world of supermarket loyalty rewards schemes, there are so many ways to collect points and redeem them for maximum value.
Join the many Australians who've jumped on the point hacking journey in recent years and start travelling in luxury for less.
While you're here: Subscribe to our newsletter for the latest tips, deals and news. It only takes a few seconds and we respect your privacy: