Think incredible flight deals and hotel discounts, flash sales on lounge access, cheap travel SIMs and more.
Note: This post contains affiliate links. The Champagne Mile may earn a commission when you click through an affiliate link to a retailer's website. Your support helps us continue to scout and publish the very best deals we can find!
Looking for the biggest and best travel deals? Black Friday and Cyber Monday are here, and sales are set to be bigger than ever.
Start taking paid online surveys with Octopus Group – Australia's highest-paying survey site! Get paid in cash or gift cards, plus earn even more when you refer friends. Join here.
Planning your Black Friday shopping strategy can be overwhelming and it's hard to find the best money hacks for travel. Wouldn't it be nice if there was one place where you could find every travel deal worth knowing about?
Look no further. We've pulled together a comprehensive list of the biggest travel deals, the deepest discounts and expert tips to extract maximum value from this epic shopping event.
This post will be actively updated as we scour the internet for the best Black Friday and Cyber Monday travel offers out there.
Ready to start saving? Read on…
First things first: Get cashback ready and earn money when you shop Black Friday and Cyber Monday deals.
We know you're chomping at the bit to check out these travel deals, but before you jump in, let's make sure you're cashback ready.
The fact is, using a cashback portal when you shop Black Friday sales is a no-brainer. Many of the biggest Black Friday and Cyber Monday travel deals will be available through popular cashback site Cashrewards. It's quick and easy to join up now if you don't have an account. And, with exclusive flash sales and cashback on offer for popular brands, you'll save even more when you spend.
And now to the deals. Below you'll find our handpicked list of the biggest and best travel offers that are either live or about to launch. We'll be updating this list multiple times each day, so make sure you check back!
Black Friday and Cyber Monday airfare deals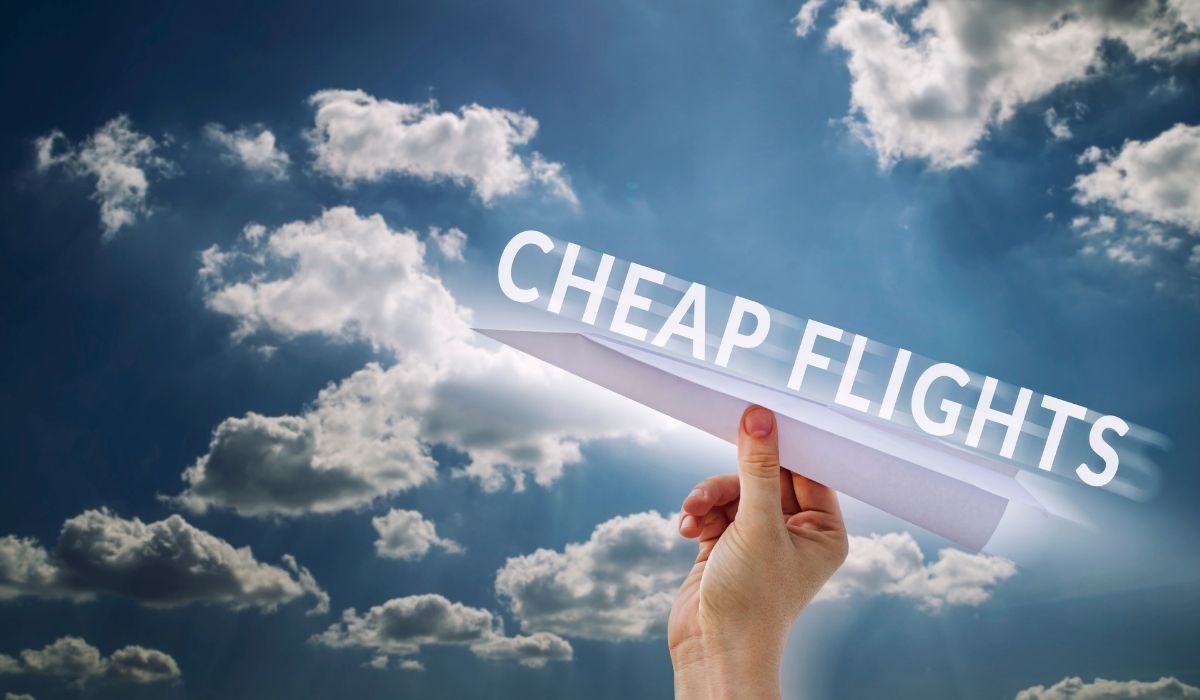 Air China: Business class flights to Australia or NZ from a crazy $1816 AUD
If you're willing to position to Europe (why not consider using frequent flyer points to get there?), you could treat yourself to one of the best business class flight deals of the year. Right now, Air China is offering Black Friday return business class airfares starting from 1,118 Euros (approximately $1,816 AUD) from Germany to Australia and New Zealand. To lock this deal in, head to the Air China Germany site (hit the Google Translate option to assist with navigation).
Air New Zealand: $200 off return airfares to NZ
Air New Zealand is offering $200 off return flights to NZ for 24 hours only. You must enter the promo code: NZ200 to get $200 off selected return fares to New Zealand. The travel periods are from 14 January to 7 April 2020 and 28 April to 30 September 2020.
Cebu Pacific: Fly to the Philippines from $189
Cebu Pacific's Black Friday Sale is almost here, with flights from Australian cities to Manila from $189. The travel period is between February 1 and July 31, 2020. This sale starts on November 28 and ends November 30.
Fiji Airways: Australian cities to Fiji from $654

Fiji Airways has launched a Black Friday sale with cheap return economy flights from Australian cities to Fiji. Depart from Sydney, Melbourne and Brisbane to pay from just $654 on this full-service airline. Travel is available until 31 August 2020. This sale is currently live and it ends on 4 December.
Qantas: Fly to the USA sale from $799 return
The Qantas Fly Away USA Sale includes flights to Hawaii from $799 return (departing from Sydney/Brisbane). Los Angeles and San Francisco return fares start from $999 (departing Melbourne/Sydney). This sale is currently live and it runs until November 30.
Virgin Australia: Thanksgiving USA sale from $899 return
Virgin Australia is running a Thanksgiving Sale with return economy flights to a range of destinations in the USA. Flight deals ex Australian cities include Los Angeles ($899), Las Vegas ($898) and San Francisco ($1039). This sale is currently live and it ends December 4.
Black Friday and Cyber Monday points and miles deals
100% bonus miles with Aegean Miles + Bonus [EXPIRED]
Aegean offers some excellent mileage redemption opportunities for Australians, and they are getting in on the Black Friday action. Up until 30 November, earn 100% extra miles with every award miles purchase. What's more, there's also 40% Off International Awards Operated By Aegean, which could make sense for Australians looking to visit Greece.
Up to 100% bonus miles with United Mileage Plus
Until Wednesday, December 11 2019, United is offering targeted members a bonus on purchased miles. While United has undergone a serious of recent devaluation, it's still a very lucrative rewards program. As an example, it's possible to unlock a two-sector Thai Airways first-class flight from Sydney to Bangkok to Tokyo for just 65,000 miles. The bonus seems to range from 85% up to 100%. Miles cost $35.00 USD (plus taxes) per 1,000 miles and there's a minimum purchase of 2,000 miles required.
Black Friday and Cyber Monday lounge, tech and accessory deals
Up to 40% off Priority Pass membership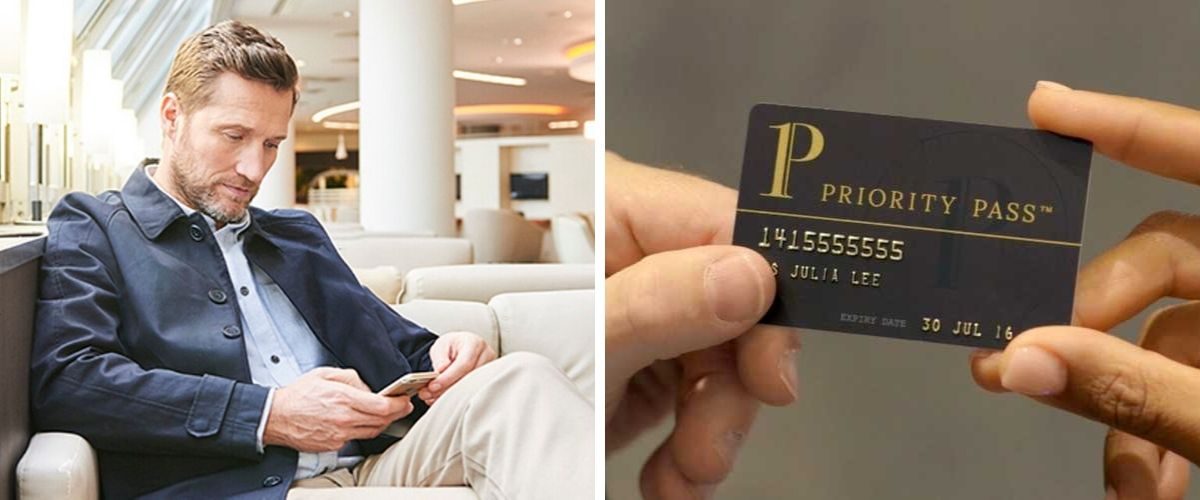 Priority Pass is running a special Black Friday discount, which sees memberships slashed at up to 40% off. A Priority Pass membership unlocks access to more than 1300 airport lounges worldwide, regardless of the airline or class of service.
A number of credit and charge cards offer Priority Pass or single entry passes as a benefit (in fact, the American Express Platinum Card offers two memberships as a perk!). However, if you're not yet a carded up member, it could be worth taking advantage of this offer. Some Priority Pass lounges offer exceptional value. With this deal, a Standard Priority Pass membership will set you back $59 USD (a 40% discount), with the price rising to $364 USD for a Prestige Membership (a 15% discount).
50% off TripIt Pro app
Get access to real-time flight alerts, terminal and gate reminders, interactive airport maps, and more with this handy app for frequent travellers. It's rare to see a big discount here, so if you've been considering signing up for TripIt Pro, now is the time to do so.
This deal requires you to enter the discount code: BF19EM1 (pre-populated in the link below). Note that this offer is not valid for existing TripIt Pro users and you must sign up for this offer by 29 November 2019.
40% off sitewide at Lonely Planet
Lonely Planet is offering a flat 40% off sitewide (digital and print) with their Black Friday sale. Choose from destination guidebooks and mouthwatering foodie titles to children's books, coffee table tomes, and a huge range of gift ideas. Hurry, offer ends midnight Sunday 1 December 2019.
50% off Samsonite and more at Luggage Gear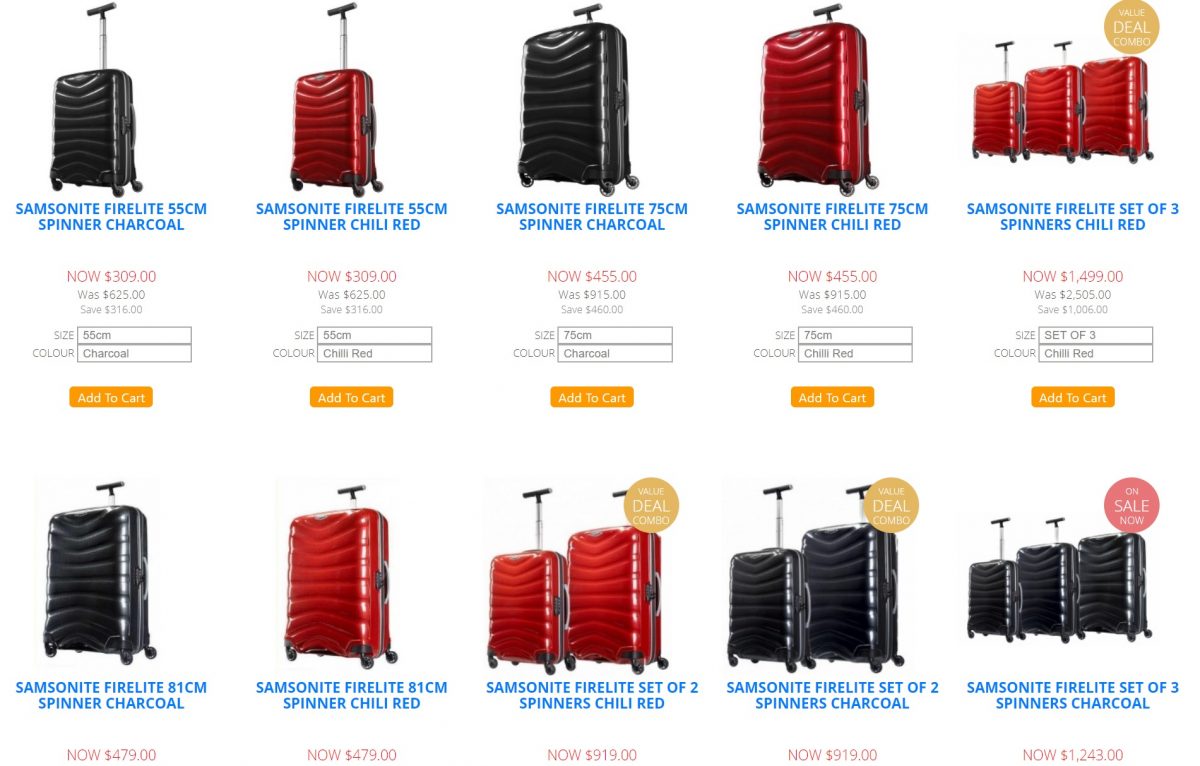 Looking for a shiny new suitcase for that next trip? Right now, Luggage Gear is slashing 50% off the RRP for all Samsonite Firelite, Aspero and American Tourister Trigard collections. To get this deal, you'll need to enter the following discount code: XMAS50
25% off prepaid travel SIM cards at SimsDirect
If you've ever fallen victim to horrendous data usage charges when overseas (I'm guilty as charged!), then this deal will help you get organised for your next trip. For a limited time, SimsDirect is offering 25% off all travel SIM cards (locations include Europe, USA, NZ, Japan, Asia and more). There's free registered shipping and local Aussie support thrown in to sweeten the deal. This sale ends Sunday the 1st of December. To get the offer, you'll need to apply the following discount code: BLACK25
Black Friday and Cyber Monday hotel and accommodation deals
Trip.com: Up to 10% off hotels, 10% off tours and tickets
Trip.com has launched a Black Friday discount code game where members can try for lucky draw once per day. There will be $45 promo codes released daily, and prizes up for grabs include 10% off hotels and 5% off car hire.
There are also a number of general use discount codes available, including 8% off hotels and 10% off tours and tickets. Click below to explore all the deals and discounts.
Score elite GHA Discovery Platinum hotel status for $31 [EXPIRED]
Elite hotel status for just $31? Yes please! GHA Discovery Platinum status would normally require a stay of 10 nights or more each year. However, for a limited time, it can be yours for a song. Business Traveller magazine is running a week-long Black Friday deal, which will see savvy travellers pick up GHA Discovery Platinum status as a side benefit when taking out a digital subscription for just £16.49 (approximately $31 AUD at current exchange rates).
The fact is, GHA Discovery Platinum status could be worth your while. You'll unlock decent benefits (we're talking room upgrade, a local experience and late checkout) at a range of leading hotel brands, including Pan Pacific, Outrigger and QT. Check out the chart below to discover the benefits on offer: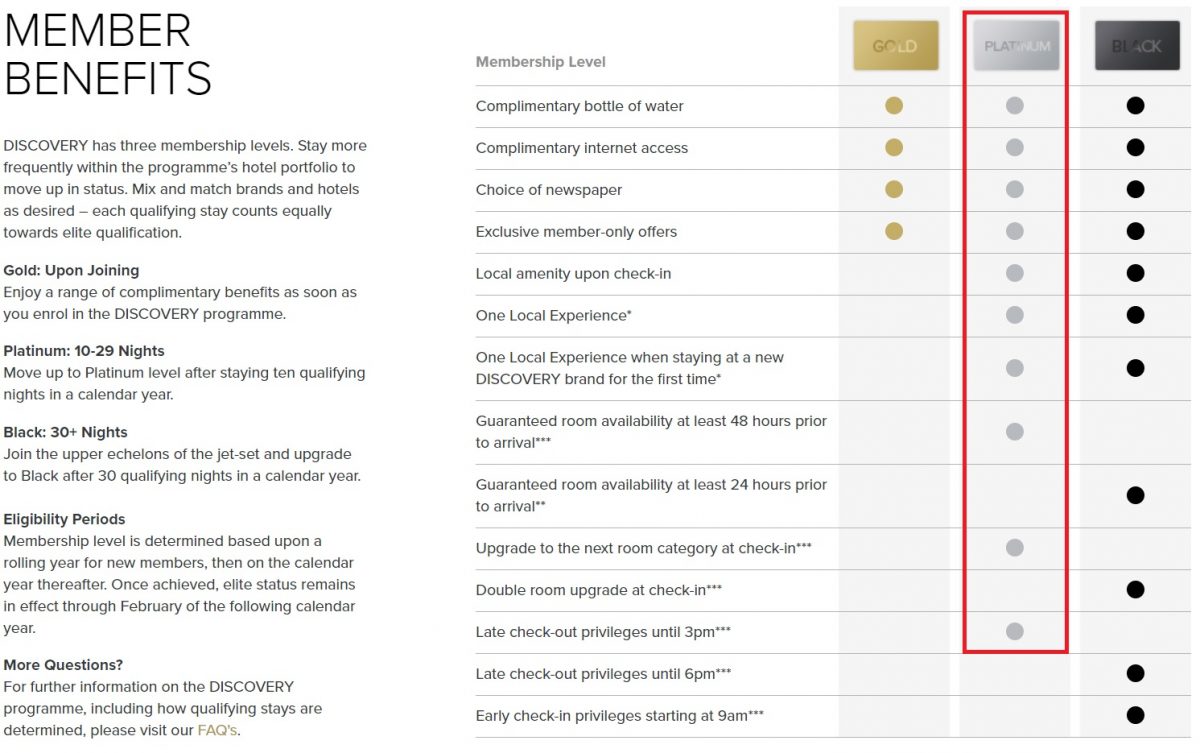 Tip of the hat to Head For Points for highlighting this lucrative deal.
Up to 50% off and 4 x Rewards Points with Accor Hotels Black Friday sale [EXPIRED]
Accor Hotels is running a generous Black Friday sale which sees Accor Plus members score 50% off and Le Club Accor Hotels members access a discount of 40%.
And, if you're an existing Accor Hotels Le Club member, you can stack this deal for even more value! Members can register to earn 4 x Rewards Points [OFFER EXPIRED] on stays at over 370 hotels throughout Australia, New Zealand, Fiji, French Polynesia, Hawaii and the Maldives.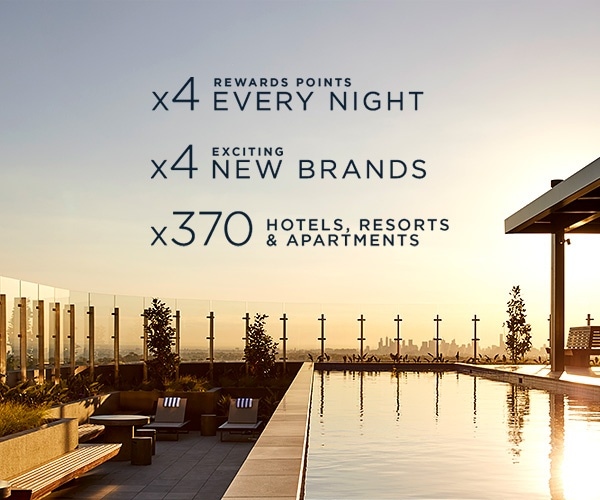 This offer is valid for stays made between 1 December 2019 and 29 February 2020. Don't forget that there are additional savings for Accor Plus members. You can read all about this worthwhile hotel rewards program here.
$76 AUD off Airbnb ($55 off your first stay and $21 towards an experience)
The Airbnb referral bonus runs year-round, so this isn't technically a Black Friday deal. However, with a red hot $76 up for grabs on a new Airbnb account, this offer is a no-brainer and it could come in handy an upcoming stay. It works like this: Sign up for Airbnb with our referral link to score a cool $55 AUD off your first home booking. Plus, you'll get an additional $21 AUD to use toward an experience worth $73 AUD or more.
Earn a free night and get 4 x Rewards Points with IHG Hotels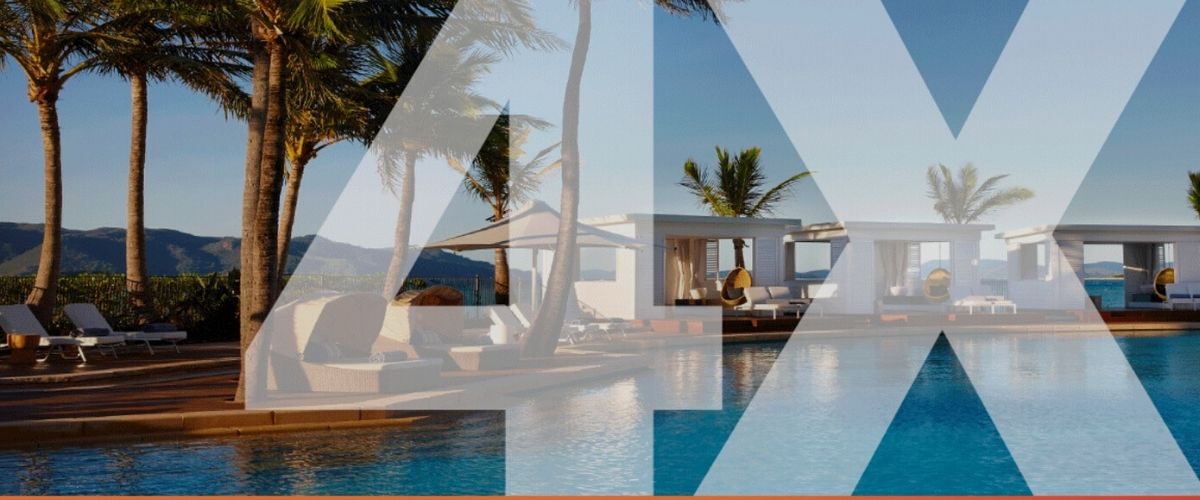 For a limited time, register now to score a free night when you complete a stay at selected voco and Crowne Plaza hotels. This sale is currently live and it ends on 17 December 2019. You can stack this promotion with a lucrative 4x IHG Rewards Points offer.
50% off Hilton 72 hour flash sale for Japan, Korea, and Guam stays [EXPIRED]

Hilton has released a 50% off winter flash sale for stays through June 30, 2020. It's valid for bookings at properties in Japan, Korea and Guam. There are some incredible properties on offer, including the flagship Conrad Tokyo, which is slashed to just $298 AUD per night on selected dates with this deal.
The offer is currently live, and it ends on 29 November 2019. To take advantage of these discounted rates, you'll need to be a Hilton Honors member.
Save 11% through Hotels.com
Hotels.com is offering a discount of 11% on selected hotels when you book by 2nd December for stays through 31st March. You'll need to enter the discount code BLACKFRI to get this offer.
Save 17% (plus get up to 60% off hotels) through CheapTickets Cyber Sale [EXPIRED]
CheapTickets is running a Cyber Week sale which gets you 17% off a wide range of hotels. You'll need to book between 15 November 25 and December 2, 2019, and you must enter the discount code FEASTON17. Plus, get up to 60% off hundreds of hotels worldwide.
Rocket Miles unlimited bonus points and miles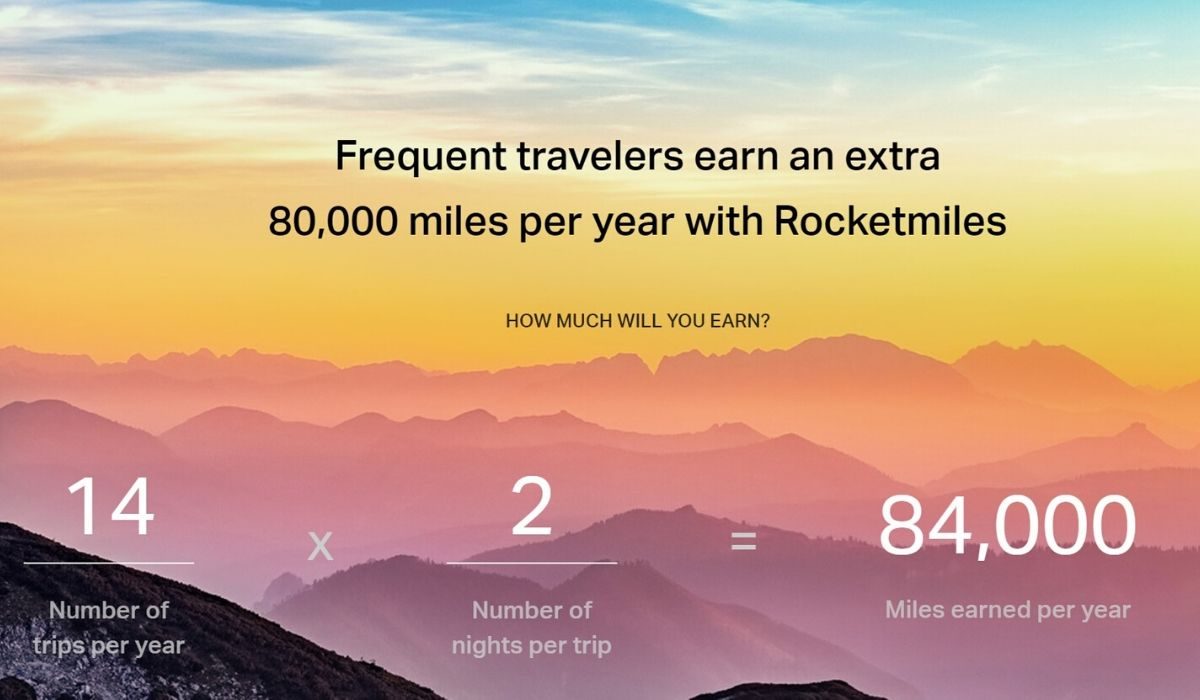 Popular third-party hotel booking site Rocketmiles will be kicking off a Black Friday sale midnight on Black Friday. Rocket Miles has announced that between 29 November and 2 December 2019, you'll be able to earn unlimited bonus miles or points with more information to be released via official channels soon. Rocket Miles promotions can be especially lucrative, so this won't be one to miss. Check back here on Friday, when we have more details.
Up to 50% plus kids stay free at Melia Hotels
Meliá Hotels has launched a sale of up to 50% at select hotels around the world, with the added sweetener of kids stay free. The offer is redeemable at over 350 hotels globally for travel until 31 December 2020, including high-end properties in Asia and Europe. The offer is now live, and it runs until 1 December 2019.
Black Friday and Cyber Monday car hire and transport deals
Up to 40% off car hire with Europcar's Black Friday Frenzy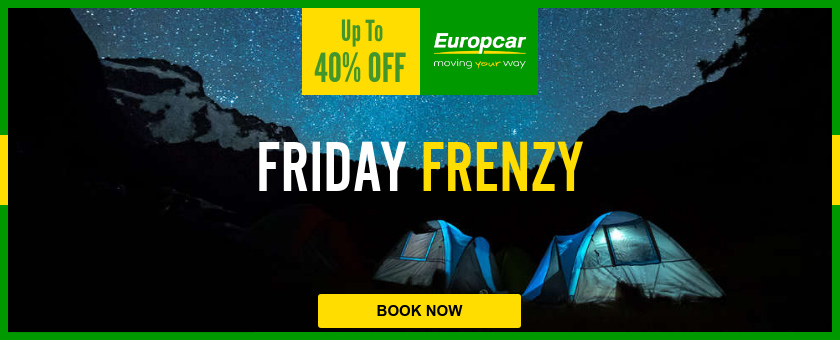 Score up to 40% off your next car hire with Europcar during their Black Friday week sale week from Monday 25th November until Monday 2nd December. This offer is valid for pick-ups between 25th November 2019 and 31st March 2020 included, making it perfect to use over the Summer break.
$15 off your first taxi ride with Black & White Cabs
Looking to save on transport when you're out and about over the business festive season? Black & White cabs have launched an offer of $15 off your first ride. To get this deal, you'll need to book via the Black and White Cabs app and apply the following discount code: BLACK15
A free ride worth up to $20 and 1,000 Velocity Points with Ola
Ok, so this one isn't technically a Black Friday deal, but it's a great way to score a free ride before the end of the year. Right now, leading rideshare service Ola is partnering with Velocity Frequent Flyer to offer 1,000 bonus points when you take your first ride via the app by 31 December 2019. And if that wasn't enough, you'll also score a free ride worth up to $20, when you sign up using an Ola referral code.
Simply download the Ola (Android or iPhone) app from the App Store and enter our referral code: AJT3CTU when you sign up to receive $20 off your first ride. You can also enter your Velocity Frequent Flyer membership number to start racking up points.
Up to 15% on Eurail passes

For a limited time, Eurail is offering 15% off the usual price of global 1st class rail passes and 10% off 2nd class passes. Depending on the pass you choose, you could save up to $204 USD. This deal is now live and it ends 2 December 2019.
Black Friday and Cyber Monday travel experience deals
Up to 50% off sitewide (and an extra 10% off) with Adrenaline [OFFER EXPIRED]
For a limited time, leading adventure website Adrenaline is slashing up to 50% off activities and experiences. Plus, you can stack an extra 10% off on purchases of $99 or more when you enter the following discount code: BLACK10.
There's something for everyone in this sale, including deeply discounted flight simulator experiences for Aviation buffs, shark cage dives, and romantic harbour cruises starting from just $30. Be quick, this sale ends on 2 December.
There you have it, our current round up of Black Friday and Cyber Monday deals.
Have a Black Friday deal tip? Send me an email, or let me know in the comments!
While you're here: Subscribe to our newsletter for the latest tips, deals and news. It only takes a few seconds and we respect your privacy: