Did you know that Qantas points expire with 18 months of inactivity?
In the midst of Covid and unprecedented travel restrictions, many of us are nervous about the currency of points.
While many Qantas Frequent Flyer members are still earning Qantas Points regularly, a surprisingly large number of people aren't aware that points expire after 18 months of inactivity.
Read on to discover everything you need to know about Qantas points expiry (and learn how you can avoid it ever happening to you).
How and when do Qantas Points expire?
Using or earning Qantas Frequent Flyer points is known as 'activity'. This is the action of earning or using points. In the case of flights, for example, that's the date the flight was taken. For other activities, this could be the day you ordered a case of Champagne via Qantas Wine, shopped at the Qantas Online Mall or purchased something with points at the Qantas Store.
Qantas points expire after 18 months of inactivity. That means, so long as you've registered some activity in the last 18 months, your Qantas points are protected from expiry. The clock starts ticking from the date of your last activity until it is reset by subsequent activity.
If you're at risk of forfeiting Qantas points due to account activity, don't panic. There are many ways to earn or use Qantas Points directly or through program partners which we'll go into below.
How to check your Qantas account activity
To ensure your Qantas points don't expire, check your Qantas account statement regularly. However, when you're looking for your latest Activity on your statement, be warned that you can only view the last 12 months. Chances are if you see nothing earned or credited in the last 12 months, you're most likely in the last 6 months until points expiry. In that case, you should either earn or use some points immediately or at very least ascertain when the last Activity occurred by contacting Qantas
Any account that is intermittently used is most at risk of losing its points balance, and it's not uncommon for friends or family members of savvy Qantas points collectors to be impacted. The irregular flyer, elderly, deceased estates, or minors are the most obvious accounts at risk, so if possible, it pays to keep an eye on these accounts and/or to set calendar reminders to generate Qantas points earning or redemption activity.
What to do when Qantas points expiry is imminent
If you're less than a week or so from your 18 month activity anniversary, there are many ways that you can 'earn or burn' points to ensure that your Qantas points are protected.
The quickest way you can ensure that your Qantas points don't expire is to redeem some of them. There are a variety of ways to do this, from booking a Classic Reward flight to shopping at the Qantas Store or even redeeming points for accommodation at Qantas Hotels.
However, if you're not in a position to redeem points, you'll need to earn some.
Aside from flying, which is of the cards for most of us right now, we've listed out some of the main ways you can maintain Qantas Points currency, below.
Qantas Wellbeing app: The Qantas Wellbeing app is by far the most convenient way to ensure your Qantas Points balance remains active. This free app rewards members for completing a range of health and wellness-linked activities. Points-earning tasks include completing health assessments, exercising and even sleeping. New members can also earn up to 1,000 Qantas Points during the Qantas Wellbeing App 28 day trial. To find out more, head here.
Qantas Shopping: Shopping up a storm online is one of the easiest ways to ensure you don't lose your points. Simply log in to Qantas Shopping and shop online at over 300 retailers. You'll earn at least one Qantas point per $1 spent (and sometimes much more), so even small purchases can register points earning 'activity' on your Qantas Frequent Flyer account.
Qantas Wine: Purchases at Qantas wine can earn you points on each dollar spent. Plus, Qantas regularly offers bonus points on some products. Points usually credit within 2-5 days, however, you may need to wait a while longer.

Woolworths: if you don't already shop at Woolworths, it might be time for a visit. Simply acquire a free Woolworths Rewards Card and connect it to your Qantas Frequent Flyer number. The great benefit is that the simple act of buying groceries, household goods at BigW, or petrol at Caltex Woolworths is enough to safeguard your points. Woolworths only transfer every quarter, so this is not a good strategy for the last minute.
Rental Cars: Hire a car from Avis or Budget when you're on holiday. You can even use your private QFF number when hiring a vehicle for work.
Hotel points – If you're a seasoned traveller, chances are that you might have some points from a hotel scheme that could be transferred across to Qantas. These include Marriott Rewards (incl. SPG Starwood), Hilton HHonors, Intercontinental IHG, Hyatt Gold Passport, and Choice Privileges. You could also choose to book accommodation via Qantas Hotels using your points stash.
Uber: Get taken for a ride with Uber to preserve your points.
Longer term strategies to avoid Qantas points expiry
Fly: While flights are off the cards for most of us right now, the obvious option is to fly somewhere… anywhere! There doesn't even have to be a reason. Points should appear in your account within a day or two. Be careful to ensure that the flight you've booked earns Qantas points – some partner-operated flights may be exempt. Bear in mind that this could be an expensive option if you need to find last-minute return flights.
Qantas Credit Cards: A Qantas Frequent Flyer credit card can help you to rack up points regularly. Head here to review our selection of Qantas Frequent Flyer credit cards that could deliver a generous sign-on bonus and help you avoid your points expiring.
Insurance: Qantas runs its own health insurance brand and it also provides travel insurance under its own banner, which can be bought online at the time of ticket purchases.
Parking: Qantas has partnered with Secure Parking where up to 20,000 points a month can be earned for parking.
Airbnb – With nearly 5 million homes worldwide, take a break and earn 1 Qantas Point per $1 spent on the booking. There are also regular offers for first bookings made through the partnership and the potential to save loads of money with our top Airbnb booking tips.
Qantas Restaurants: Earn points at Qantas Restaurants by booking a table via Quandoo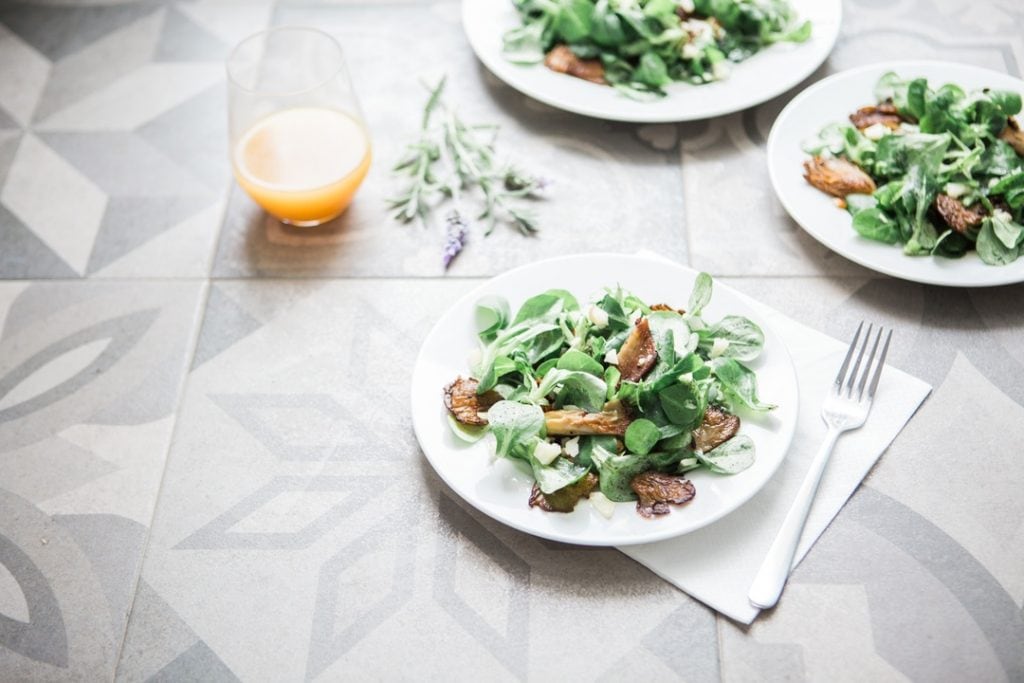 Tip: Don't try to earn points at the last minute
It's important to note that some activities and purchases take over three months to credit to your account, so it's best not to wait until the last moment for these to reset your activity. There may also be significant variation as to the regularity with which ongoing points from vendors reach your account.
Are you missing Qantas points?
In this situation – points equal activity, so it pays to double-check that you've received the Qantas points you've rightly earned. Here's how to ensure you haven't been short-changed:
1. Do an audit: Go back through all your flights in the last 18 months and check that all the points have dropped. Don't forget to check your Jetstar flights.
2. Check: Chase your credit card provider for any missing bonus points that you were supposed to be credited on the minimum spend for a new credit card. Make sure you check the card provider's fine print about the time window for points crediting.
A note about Qantas Family Transfers
Take note that Qantas family transfers are excluded from being counted as an activity for the purposes of retaining Qantas points currency.
Even if your Qantas points have expired, all is not lost
There is nothing stopping you from contacting Qantas and pleading your case. While recovery of your points can't be guaranteed, many readers have reported that Qantas may, at their discretion, issue a Points Earning Challenge. In this scenario, members are asked to earn a certain number of points in a predefined time period in order to have their points balance reinstated.
While you're here: Subscribe to our newsletter for the latest tips, deals and news. It only takes a few seconds and we respect your privacy: