Qantas and Accor have launched a new collaboration, offering members a chance to 'double-dip' on points earning opportunities and unlock a range of reciprocal rewards.
From today, customers who are members of Qantas Frequent Flyer and ALL – Accor Live Limitless (ALL) can earn Qantas Points and Accor Live Limitless Reward points when you fly on Qantas flights and stay with Accor in Asia Pacific.
Accor is my personal 'go to' hotel chain as it boasts a hundreds of high-quality properties in Australia and the wider Asia Pacific (including Sofitel and the iconic Singapore Raffles). The Accor x Qantas partnership is the first tie-up of its kind between a hospitality group and an airline in the Pacific region.
Qantas x Accor: Key benefits
So what benefits are on offer? We've unpacked the key perks that Qantas and Accor members can expect to see, below.
Unlock a fast track to ALL Silver status
Under this tie-up, Qantas Frequent Flyer Gold members (and above) and Points Club Plus members will automatically reach ALL Silver status after the first eligible stay at an Accor property. Points Club members will reach ALL Silver status after two stays of two nights.
So what does Silver ALL status deliver?
Silver ALL members enjoy a welcome drink voucher for up to two guests. This typically covers a restricted selection of drinks (think selected wines or limited cocktails) for two. There's also a late checkout (subject to availability). Depending on where you stay, these benefits can be worth up to $50 per night.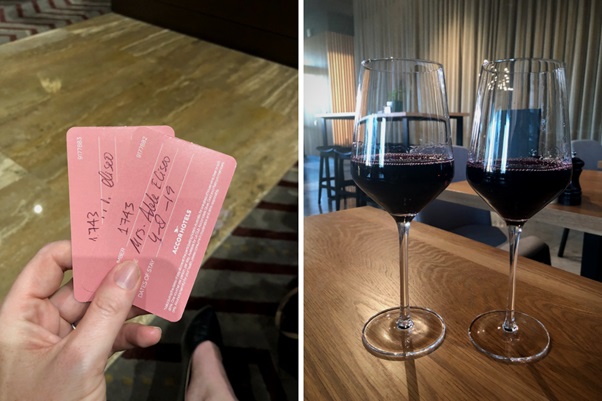 Since ALL Silver membership is usually granted after a 10 nights stay in Accor hotels or 800 EUR spend on eligible expenses, this represents an easy way to obtain a quick membership fast track and save some money you'd otherwise spend when you travel.
Tip: A fast track to ALL Silver status is also available with Accor Plus, Accor's paid membership program that offers a free hotel night (worth up to $400 or more). Find out more about our exclusive TCM Accor Plus reader offer right here.
Earn 3 x Qantas Points per $1 spent on eligible Accor stays
Qantas Frequent Flyer members who have linked their ALL- Accor Live Limitless accounts will earn 3 Qantas Points per A$1 spent on eligible hotel stays, goods and services at participating Accor properties in the Asia-Pacific.
The earn rate remains the same, regardless of your ALL membership tier. The stay needs to be booked via an eligible Accor channel. ALL Reward points and Qantas Points will be credited to the member's account within 14 days of completion of the hotel stay.
Score Qantas Premium Wine membership (value $99)
Once you have linked your accounts, Accor Plus members who are over 18, with Gold status and above and who reside in Australia will get complimentary Qantas Wine Premium membership.
Premium membership unlocks complimentary delivery on Qantas Wine purchases within Australia and an earn rate of 3 Qantas Points per $1 spent.
Earn 2 x ALL Reward points with Qantas (selected members)
Selected Accor ALL members and Qantas Frequent Flyer members will earn 2 Reward Points per $1 spent with eligible Qantas flight bookings (excluding taxes / carrier surcharges), in addition to the Qantas Points that would normally be earned.
To unlock this perk, you'll need to hold Qantas Platinum or above status with Qantas Frequent Flyer, or Gold or above membership with Accor ALL.
Convert ALL Reward points to Qantas Points
ALL Rewards points can be converted at a 1:1 ratio to Qantas Points. It's worth noting that the ability to convert ALL points to Qantas has been an available redemption option via the Accor Rewards portal for some time, and it's not dependent on linking your Qantas and Accor accounts.
But is it worth sending your ALL Rewards points across to Qantas?
Generally speaking, no. Since ALL Rewards points convert to many airlines at a 2:1 ratio, the conversion rate here isn't terrible. However, we'd encourage you to bank your points with ALL unless you have a specific, high-value Qantas redemption in mind.
2,000 ALL points can be used for 40 Euros (around $62 AUD at the time of writing), and Accor is known to offer high value 'experience' redemptions from time to time. Therefore, you'd want to be using your Qantas Points to extract at least 3 cents value per point to use your ALL Rewards balance in this way.
How to link your Qantas and Accor accounts
To start earning with both programs, customers need to link their ALL and Qantas Frequent Flyer accounts. I completed the process this morning, and it couldn't be easier. Simply:
Log into your ALL – Accor Live Limitless account
Follow the prompts from the ALL website to log into your Qantas Frequent Flyer account
Visit this page on the Accor website to link your accounts
As soon as you link both loyalty programs, you can start earning Qantas Points and Reward points.
While you're here: Subscribe to our newsletter for the latest tips, deals and news. It only takes a few seconds and we respect your privacy: