Get the lowdown on how to score a deal with OzBargain, one of Australia's most popular discount sites.
I've personally been an active OzBargain member for almost ten years – well before my frequent flyer points and mile journey began. In that time I've saved significant money on my travel expenses and on everyday purchases. I've achieved this simply by browsing the site regularly and taking advantage of the countless discounts, promotions, and coupons that can be found.
Whether you're a bargain hunter, a markdown addict, or a travel hacker, OzBargain can probably save you money on your spending. It's the go-to site for those seeking the best sales, deals, and promotions in Australia.
As a travel hacker, if OzBargain isn't on your list of bookmarks, you're missing out! Read on to discover how you can save with OzBargain, too.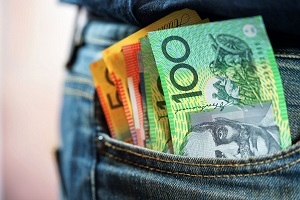 $10 BONUS CASHBACK WITH CASHREWARDS
Score $10 back when you shop in-store or online with Cashrewards, Australia's favourite cashback site. Sign up with our exclusive link now! Join here.
What exactly is OzBargain?
OzBargain is Australia's leading community of online bargain hunters. As an independent deal aggregator website, it provides a platform for members of the public to submit, share and critique the latest deals, discounts, and promotions – whether available online or in bricks and mortar stores.
It works like this: Members of the OzBargain community can submit, vote, or comment on bargains, known as 'deals'. Once you spot a deal you like, you'll need to click through the OzBargain.com.au website and visit that merchant or store independently to take advantage of the deal.
The site displays deal submissions in real-time, which means you can browse all the latest offers by the day, hour, or even by the minute if you are so inclined.
Deals that attract the most positive votes are featured prominently on the OzBargain website. If a bargain reaches a certain threshold of 'upvotes' it will be displayed on the front home page. Conversely, deals that receive more negative votes than positive votes are considered to be low quality and may be removed from display onsite.
Finding the best OzBargain deals and discounts
If you're looking for more information about the kinds of deals you'll find on OzBargain, you've come to the right place! We've compiled expert advice on the best deals to look out for, and top tips to help you save money when you spend.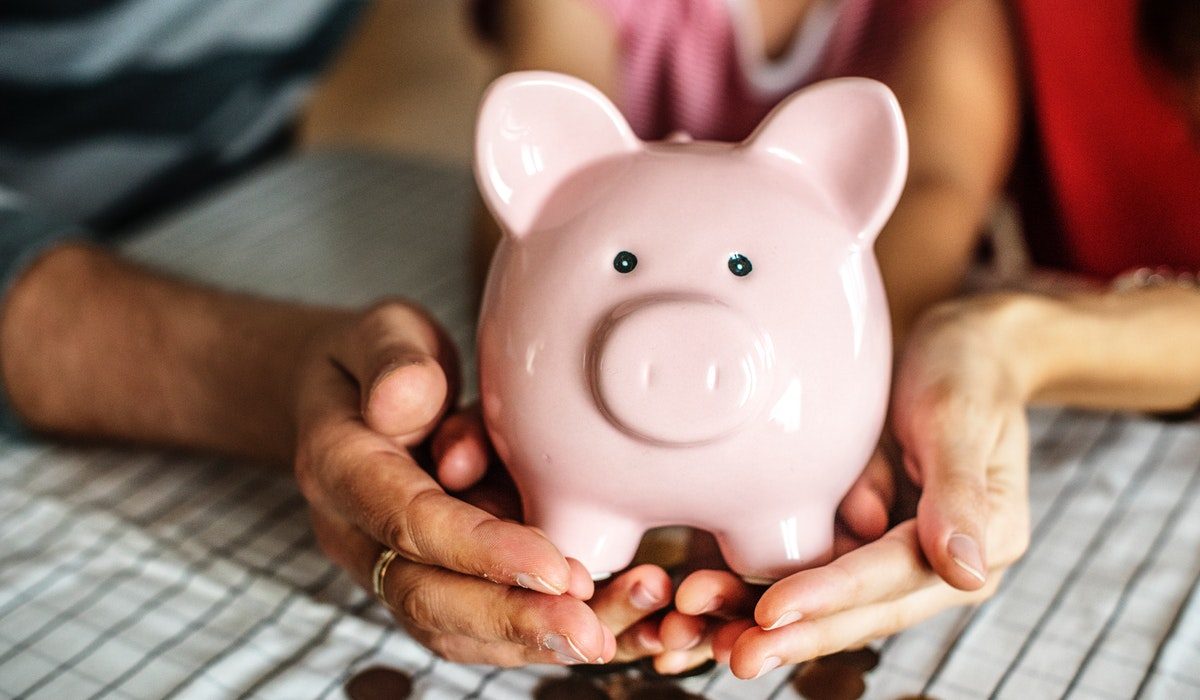 OzBargain travel deals
While there's no question that you'll find all the latest travel deals here at The Champagne Mile, there's plenty of useful information to be found on OzBargain.com.au, too.
As a travel enthusiast and frequent jetsetter, I'm often on the lookout for discounts, promotions, and hacks that will help me save money on my flights and accommodation. The OzBargain website is one of my first points of call whenever I'm seeking a discount on my next flight or hotel booking.
Travel deals and promotions that you can expect to see featured on the OzBargain website include:
Cheap flights
At The Champagne Mile, we're all about educating Australians on how to embark on premium, points-based air travel for less. However, sometimes, a cheap revenue fare is what you need. And when it comes time to book one, you'll want to take steps to ensure the fare you purchase is as sharply priced as possible.
Airlines like Qantas, Jetstar, Virgin Australia, and Air New Zealand frequently run airfare sales, and you can expect to see these showcased regularly on OzBargain. Most deals are submitted by 'store representatives' from travel aggregate sites.
A travel aggregate is a website that allows users to search for flights across multiple websites, with all the results displayed in one place. As an example, in order to find cheap flights from Sydney to Melbourne, you could sit down and check the pricing for Qantas, Virgin Australia, Jetstar, and Tiger Airways separately. Otherwise, you could check a travel aggregator site, which will instantly check all the available fare options at once and present you with the cheapest results.
Popular Australian and international travel aggregate sites that feature regularly on OzBargain include:
I Want That Flight
Beat That Flight
Skyscanner
Kayak
Helpfully, OzBargain cheap flight deals often include details of the cheapest routes and available dates. Booking your travel via an aggregator site – as opposed to direct – can sometimes save you even more on the price of your ticket.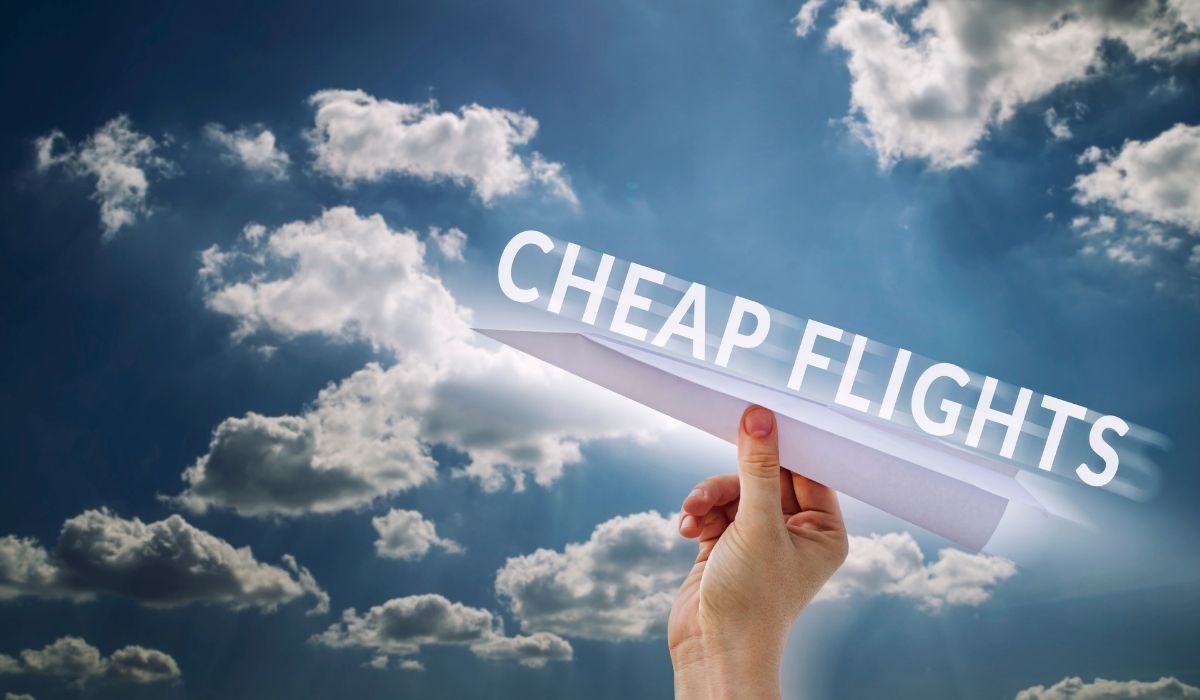 However, if you are looking for a flexible travel solution, be aware that booking through a travel aggregator site can sometimes make it difficult to negotiate changes or cancellations on your flight – so look out for hidden fees.
Error fares
When I'm searching for error fares, the very first site I turn to is FlyerTalk, which hosts specific forum threads dedicated to finding error fares as soon as they are released.
However, occasionally, deeply discounted 'error' or 'mistake' fares make their way to OzBargain, and they are definitely worth snapping up. These keenly priced tickets can often be found in premium cabins and they are almost always mistakenly published by the airline.
If you find an error fare, you'll need to jump onto the deal quickly. The fact is, these promotions are usually pulled offline as soon as the airline realises its mistake. Error fares are not always honored by the airline.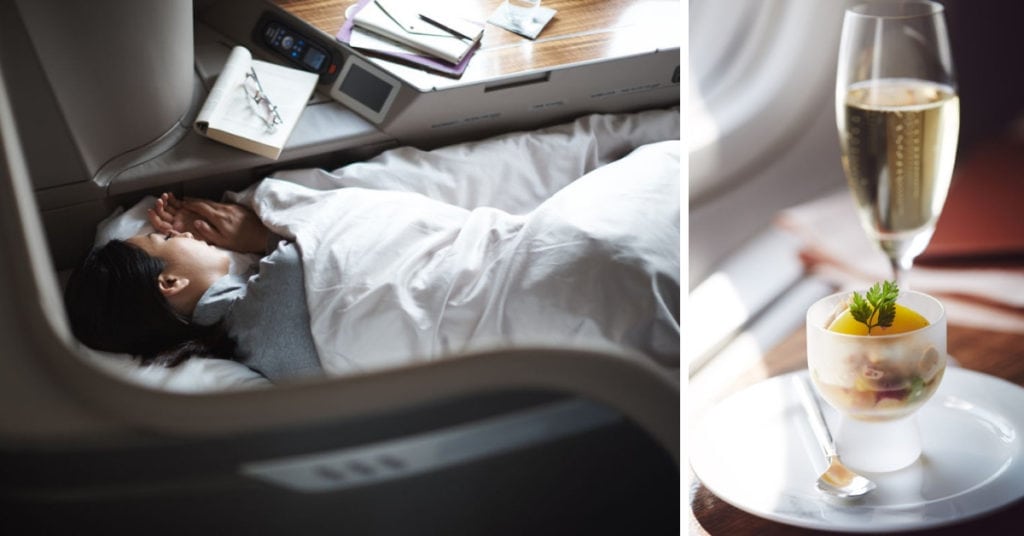 However, in some cases, as with my recent $1400 Cathay Pacific first class error fare purchase, an airline may choose to honor the error fare – sometimes at an 80% to 90% discount. So, it's worth jumping on these deals for a chance to travel in sheer luxury at a fraction of the price!
Airline loyalty promotions
OzBargain is a community boasting many savvy travellers, and it goes without saying that bonus status credits and loyalty point promotions are amongst the most popular that you'll see. The types of airline loyalty program promotions you can expect to see showcased on the site include:
Double and triple points promotions: Qantas and Virgin Australia occasionally release double and triple points promotions. These are usually only offered for a short 5 to 7-day booking window, and often registration is required.
Bonus status credit promotions: 50% or even double status credit offers from Virgin Australia and Qantas are released several times per year, and they help fast-track travellers to elite airline status quickly. These deals are extremely popular amongst the status chasers who form part of the OzBargain community and typically receive many upvotes. In recent times, we've also seen Air New Zealand enter the fray with a triple status points offer.
RELATED: The Ultimate Guide to Planning a Qantas Status Run
Airport Lounge access promotions
Travel in economy doesn't always need to mean waiting for your flight at the departure gate. With so many airport lounge promotions and deals on offer, pre-flight luxury could be more attainable than you think.
We're talking Qantas Club Membership sales (or even free lounge passes!), Virgin Australia lounge access, and more. From time to time, OzBargain may also cover deals and discounts related to airport lounge networks such as Priority Pass and Plaza Premium.

Airline lounge access is also showcased through credit card deals shown in the finance section of OzBargain. Popular frequent flyer credit cards often offer complimentary lounge access passes among their many perks.
Check out top frequent flyer credit cards offering lounge passes:
Receive up to 200,000 bonus Membership Rewards Points: That's 150,000 Bonus Membership Rewards Points when you apply online, are approved and spend $5,000 on your new Card within the first 3 months. Plus, an additional 50,000 Bonus Membership Rewards Points in Year 2 upon fee renewal. T&Cs apply. New Card Members only.
Receive 100,000 bonus Membership Rewards points when you apply, are approved and spend $4,000 on your new Card within the first 3 months. T&Cs apply. New Card Members only.
Receive 100,000 bonus Qantas Points when you apply online, are approved and spend $3,000 on your new Card within the first 3 months. Offer available to new Card Members only. Plus, receive a $450 Qantas Travel Credit each year.
Enjoy 120,000 bonus Qantas Points with the American Express® Qantas Business Rewards Card when you apply online by 18 May 2022, are approved and spend $3k within the first 2 months after approval. New Card Members only, T&Cs apply.
Airline promo codes
Airlines like Virgin Australia and Air New Zealand and Qatar Airways regularly publish promo codes. These can help travellers to save 5% or more on flights. Coupon codes can be entered into the booking form on the airline website, enabling travellers to access a discount on flights booked direct.
You'll find the latest airline promo codes at OzBargain. Codes that are no longer valid are automatically marked as expired when the validity period ends.
Free samples
From time to time, you'll find free samples covered over at OzBargain. You can also find out verified, working list of over 50 free samples for Australia here.
Hotel sales
Booking your accommodation during a hotel sale can help you to save significant money on your stay, freeing up funds for other parts of your holiday.
From time to time, OzBargain features hotel sales from leading hotel chains such as Hilton, Accor, Marriott, Hyatt, Wyndham, and more. With a sale rate, it's often possible to save 40% or more on your next hotel stay.
Examples of sales previously showcased on the site include Accor Asia Pacific half-yearly sales, Accor Red Hot Rooms, and Hilton global sales.
Hotel promo codes
Why pay full price for a night of accommodation, when you can score 5%, 10%, or even 15% off the publicised room rate?
OzBargain users regularly share hotel and accommodation promo codes, discounts, and coupons offering a percentage-based discount for a stay. Featured sites include Hotels.com, cheaptickets.com, Expedia, and more. Discounts typically range from 5% up to 15% or more.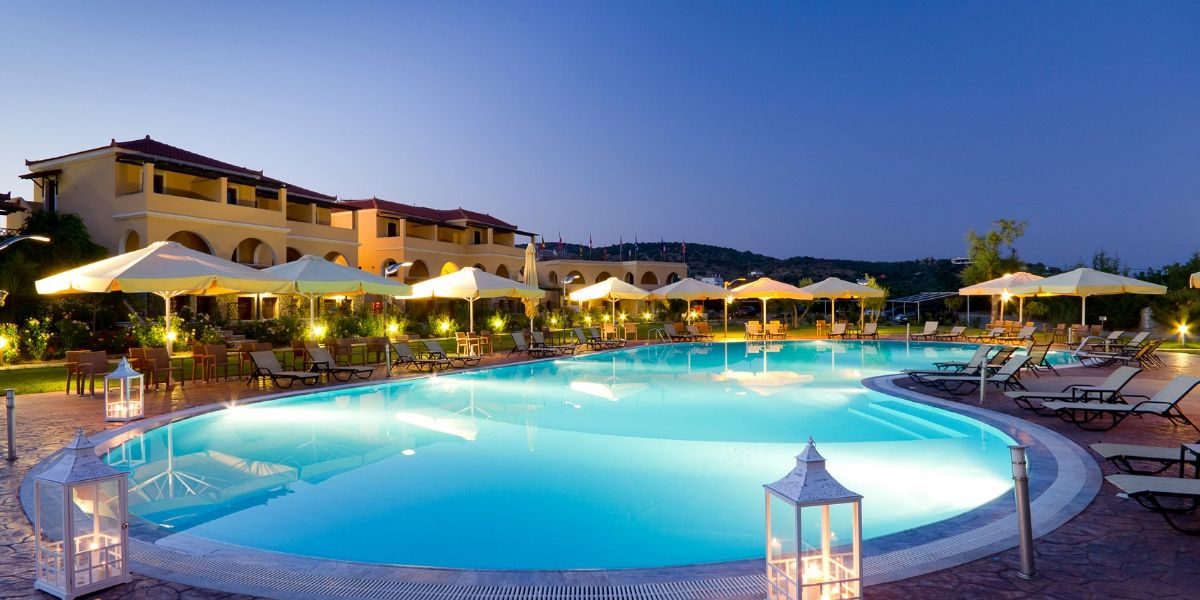 Travel cashback promotions
Cashback sites like CashRewards, ShopBack, and Top Cashback work with a range of merchants within the travel industry, offering site users a percentage of their purchase back when they shop via a portal. OzBargain users often submit 'deals' for increased cashback promotions with selected travel merchants.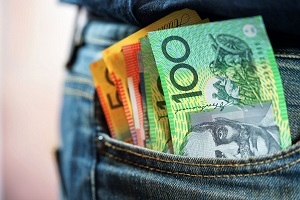 $10 BONUS CASHBACK WITH CASHREWARDS
Score $10 back when you shop in-store or online with Cashrewards, Australia's favourite cashback site. Sign up with our exclusive link now! Join here.
During these promotions, you can expect to see the cashback offered for selected travel merchants doubled or even tripled from time to time. Do note that cashback is not always able to be combined with a discount or promo code – make sure you check the fine print first.
Airport parking discounts
Airport parking can be expensive at the best of times, so it's not surprising that many savvy travellers scour the internet for discounts. OzBargain users regularly publish discounted airport parking offers that they find for Australian airports. Recent deals have covered Melbourne Airport, Sydney Airport, Gold Coast Airport, Brisbane Airport, and Adelaide Airport.
Promotions can range from a flat fee discount off one-day parking or more, to a percentage-based discount or free days. Deals run by OzBargain in the past have covered both the official parking inside the airport, along with external satellite parking services which may require a shuttle bus.
Travel insurance discounts
Many premium rewards credit cards offer complimentary domestic and international travel insurance. However, there is still strong demand for purchasing a standalone travel insurance policy, particularly if you have a pre-existing health condition. When shopping around for the best travel insurance deals, it pays to visit OzBargain.
Recent travel insurance sites featured on OzBargain have included:
InsureAndGo
Fastcover
Travel Insurance Direct
World2Cover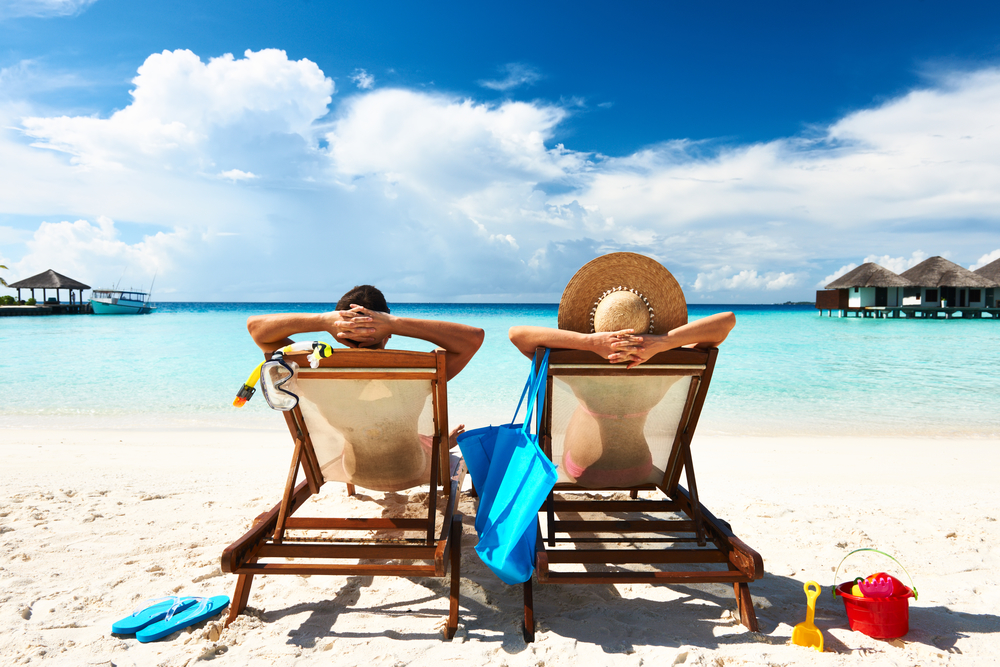 Holiday package deals
A package holiday can often work out to be cheaper than paying for flights and accommodation separately, and pricing is as competitive as it's ever been.
Specialist online travel agents such as Luxury Escapes and TripADeal offer holiday packages, tours, and cruise deals – sometimes at a cheaper cost than when booking directly via the hotel or resort. Popular package deals are often promoted on OzBargain, and they can save you significant money.
AirBnB promo codes
Browse OzBargain for the latest AirBnB deals. From time to time, AirBnB may release discount codes and coupons that may be available for existing users. New users can also access a discount of $55 or more with an AirBnB referral code.
Other OzBargain deals and discounts
Of course, it isn't all just about the travel deals.
With the right research, you can save money in almost every other area of your life (and we're not talking about Eneloops!). Reduce your everyday expenses with top deals on supermarket spend, fuel, financial services, and more. You can also browse bargains on subscription services and find sharp discounts for that impulsive online shopping splurge.
Below, we've rounded up some of the most popular 'everyday' deal categories posted by the OzBargain community.
eBay discount codes and coupon codes
As the world's largest online marketplace, eBay is extremely popular in Australia. eBay regularly offers discount codes, deals, sales, and extras like free shipping. You'll find all current eBay discount codes posted to OzBargain upon release.
Dominos pizza coupons and vouchers
Bargain hunting and takeaway pizza go hand in hand, with Dominos voucher codes enjoying unprecedented popularity on OzBargain. Whether it's 50% off traditional pizzas or 3 sides for $10 – OzBargain is where you'll find all the latest codes in one place.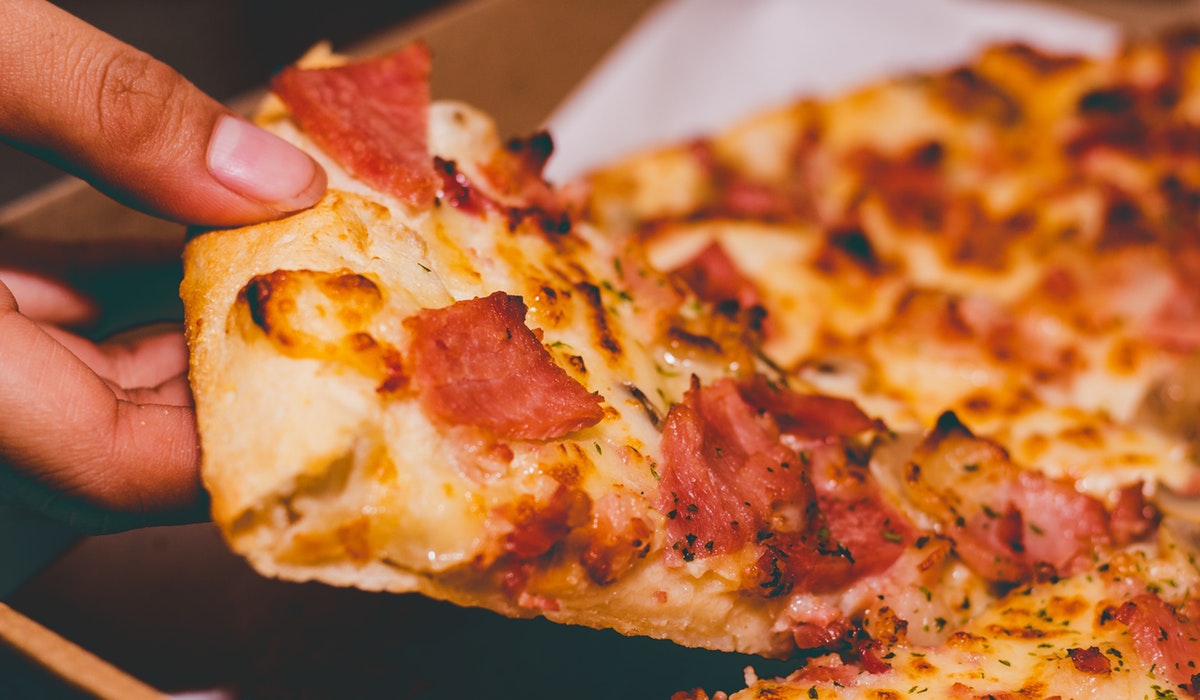 Note that some Dominos voucher codes are store or state-specific and therefore may not be valid for all locations. The geographic coverage of Dominos promo codes is often, but not always, specified on OzBargain. Once you enter a specific discount code, Dominos will automatically inform you if it is valid for your store.
Amazon deals and promotions
Aside from a free Amazon Prime trial, Amazon Australia releases discounts and offers from time to time. You can browse all current offers at OzBargain.
Supermarket catalogue sales, promo codes and loyalty offers
Grocery shopping is an everyday expense that few of us can avoid. Luckily, with the right research, it's possible to save money. Current coupon codes, weekly catalogue sales, markdown specials and even stacking discount gift vouchers can all help to bring the cost of supermarket shopping down significantly.
OzBargain users are amongst the most committed markdown addicts around. If there's a saving to be had at a supermarket like Coles, Woolworths, Harris Farm Aldi, or more, you'll find it on the site.
And, supermarket loyalty programs can deliver savings too. Bonus promotions for Coles flybuys and Woolworths Rewards feature prominently.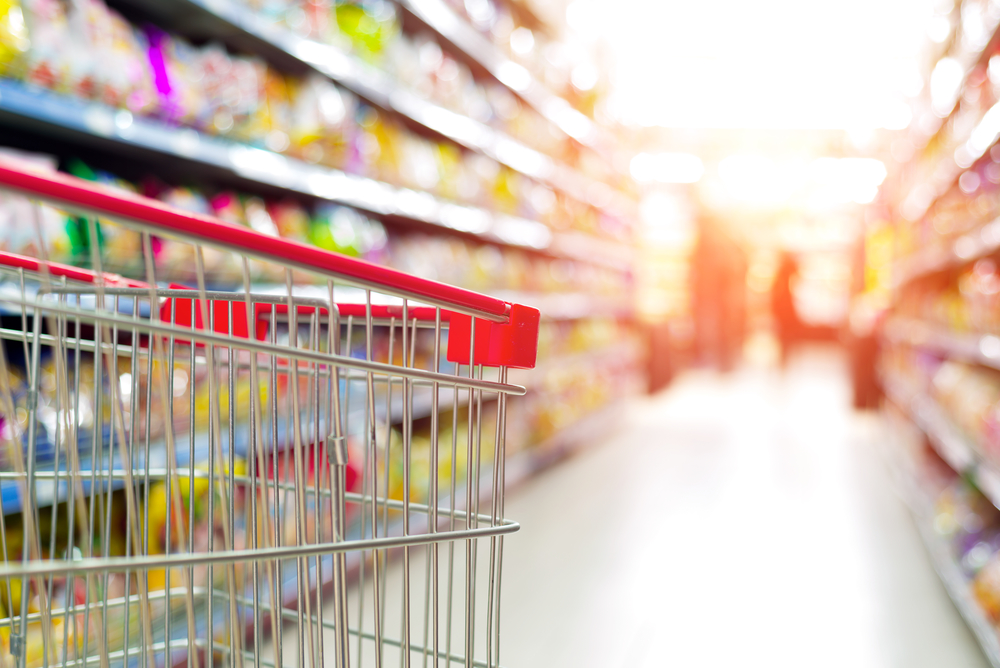 Meal delivery and rideshare services
Uber has taken the world by storm, and many Australians use it frequently. Browse OzBargain for current Uber and Uber Eats discount codes, and save money on your next ride or food delivery splashout.
You'll also find discounts for other rideshare services like Ola, DiDi, and Ingogo. Note that some promo codes shared on the site are targeted – so your mileage may vary.
American Express Offers
Whether it's shopping, dining, travel, or entertainment, American Express Offers can deliver savings and valuable perks when eligible cardholders spend with their Amex.
You can receive a cashback when you hit a minimum spend threshold at a specific merchant (examples of previous offers include – spend $250, get $50 back at Myer, or spend $500 and get $100 back at Harvey Norman).
Selected Amex Offers instead provide bonus point offers on your Amex. While you can find all the latest American Express offers at The Champagne Mile, these popular offers get prominent coverage on OzBargain, too.
Other consumables
You'll find bargains for anything and everything at OzBargain. From the CSIRO Diet Plan through to sharply discounted envelopes and everything in-between.
Registering for OzBargain
Should I register as an OzBargain user?
If you're interested in regularly browsing OzBargain.com.au, it might be worth your while to register onsite. As a registered user, you'll be able to
Post bargains, coupon codes, or competitions
Contribute to active discussion via the forum, and
Help maintain the high quality of bargains submitted to the site, by 'upvoting' the best deals – and downvoting the bad.
How to register as a user
Registering for OzBargain couldn't be simpler.
You can choose to sign in with Google Or log in with Facebook. Alternatively, complete a short sign-up form by entering your name, email address, and location. In order to register, you'll also need to accept the OzBargain terms and conditions of use and confirm that you've never registered with another username in the past. If you wish, you can opt to receive the daily OzBargain newsletter.
What sites are similar to OzBargain?
OzBargain helps you save with deals updated daily. However, there is a range of other discount and deals sites that should be on your bookmark list, too.
The Champagne Mile is your go-to for frequent flyer travel deals, credit card deals, and money-saving hacks. Other deal aggregator and bargain sites that function in a similar way to OzBargain include:
All The Deals
Catch of the Day
Top Bargains
My Deal
Groupon
Cudo
RetailMeNot
BuckScoop
New Zealand-based readers may also benefit from checking out the OzBargain NZ offshoot site, Cheapies.NZ for the latest in local deals.
Entering competitions on OzBargain
Competition enthusiasts can check the site regularly for a round-up of the latest opportunities, with details of terms and conditions and entry requirements.
Handily, the OzBargain site files competitions into different types – daily entry, opportunities closing soon, and those competitions with the most entries. As with deals, users can vote for the most popular competitions. OzBargain tracks winners, with a regularly updated list of those with the lucky charm accessible onsite.
OzBargain discussion forum
OzBargain maintains an active forum, where registered users can post discussion topics and comment on everything from money-saving strategies to the latest credit card and travel deals. The discussion forum is divided up into a range of categories, with the main topics as follows:
| | |
| --- | --- |
| Automotive | Health & Beauty |
| Computing | Home & Garden |
| Education & Work | Internet |
| Electrical & Electronics | Mobile |
| Entertainment | Pets |
| Fashion & Apparel | Sports & Outdoors |
| Financial | Toys & Kids |
| Food & Grocery | Travel |
| Gaming | |
Forum users can also discuss non-bargain-related topics, such as dating and relationships. A classified section enables members to buy, sell and swap goods and services. User support is available via a 'Talk With a Moderator' forum.
OzBargain referral system
Some businesses operate referral links or codes that enable a consumer to receive a benefit when introducing friends or family. OzBargain has built-in functionality to allow users to take advantage of referral codes, which they can be used on applicable deals. Referral codes may serve randomly, with the original deal poster rewarded with prominent placement of their individual referral code when a deal reaches a threshold of positive votes.
Examples of companies that run successful and popular referral programs are Uber, AirBnB, and CashRewards. Referral codes for over 200 businesses are included in the automated OzBargain referral system.
How to add a referral code to OzBargain
Registered users can follow the simple steps provided on the OzBargain.com.au website to add their referral code.
Do sellers pay to use OzBargain?
Any member of the public can post deals on OzBargain. This includes representatives of business deals and comments on OzBargain. OzBargain does not charge businesses for posting on OzBargain.
However, OzBargain moderators carefully monitor user activity for any irregularities. Users engaging in sockpuppeting or shill deal submission can be placed in a 'penalty box' for a specified period of time, or permanently. This essentially functions as a ban.
OzBargain verdict
Whether you're a savvy shopper, travel hacker, or markdown addict, OzBargain has you covered. It's the place to browse deals that can save you money on every type of spend. Nothing beats the feeling of snapping up a really good deal – so get browsing now!
While you're here: Subscribe to our newsletter for the latest tips, deals and news. It only takes a few seconds and we respect your privacy: