When it comes to versatile points currencies, Marriot Bonvoy just about takes the cake
Introducing Marriott Bonvoy
Marriot Bonvoy was merged with Starwood Preferred Guest back in 2019, creating a unified loyalty program, which now allows members to earn and redeem Marriott Bonvoy points.
Within this popular hotel program, frequent travellers can climb the status ladder to earn elite privileges that unlock perks at truly aspirational properties. With luxury names like The Ritz-Carlton, St Regis and W Hotels sitting atop Marriott's family of brands, a membership could make a lot of sense.
Want to learn more? We've taken a deep dive into the world of Marriott Bonvoy to bring you up to speed with all things earning and burning Bonvoy points as an Australian-based traveller.
Table of Contents
Marriott Bonvoy brands
Marriott boasts 30 names in its family of hotel brands. The Ritz-Carlton and St. Regis, and JW Marriott comprising some of Marriott's most aspirational 'Classic Luxury' listings.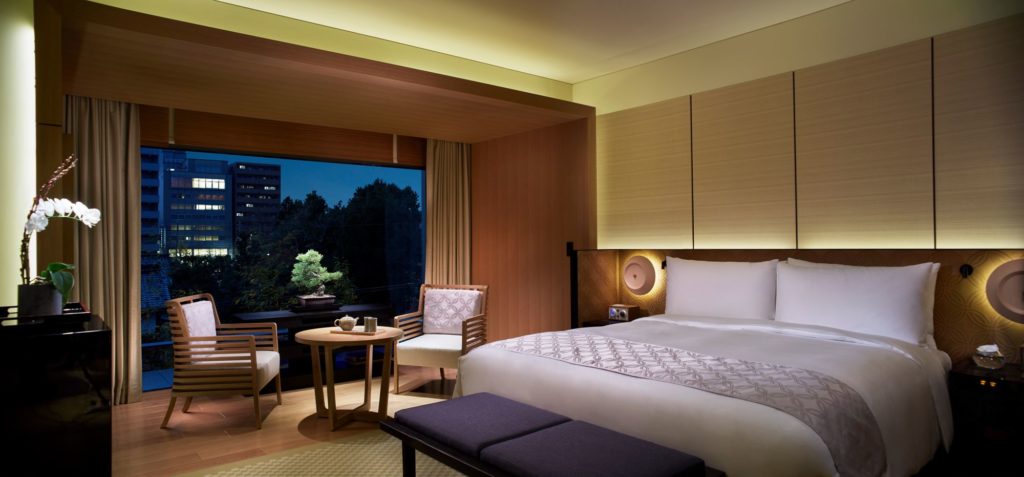 From the five-star bespoke names you know and trust, to carefully curated luxury homes that mirror the comforts of a house, Marriott has a brand to appeal to virtually every traveller.
Marriott's collection of brands sprawl across Luxury, Premium, Select, Longer Stays and Collections categories, which you can browse on the Marriott website. Here's what's on offer:
Brand
Hotels
Classic Luxury
St. Regis
JW Marriott
Distinctive Luxury
Ritz-Carlton Reserve
W Hotels
The Luxury Collection
Edition
Classic Premium
Marriott Hotels
Marriott Vacation Club
Le Méridien
Renaissance Hotels
Sheraton
Delta Hotels
Westin
Gaylord Hotels
Classic Select
Courtyard Hotels
Protea Hotels
Four Points
Fairfield Inn & Suites
SpringHill Suites
Distinctive Select
AC Hotels
Aloft Hotels
Moxy Hotels
Classic Longer Stays
Marriott Executive Apartments
Residence Inn
TownePlace Suites
Distinctive Longer Stays
element
Homes & Villas by Marriott International
Collections
Autograph Collection Hotels
Design Hotels
Tribute Portfolio
Marriott Bonvoy membership levels & benefits
When it comes to elite privileges, the Marriott Bonvoy status ladder is quite tall, with six tiers to climb – these are: Member, Silver Elite, Gold Elite, Platinum Elite, Titanium Elite, and Ambassador Elite.
A seventh invite-only Cobalt Elite tier also exists for select loyal members, but for the purposes of this guide, we'll stick to the following six membership levels that are accessible to all.

Marriott Bonvoy Member
To achieve/maintain: No requirement
Upon signing up, you'll automatically become a member who can earn and redeem Marriott Bonvoy points.
While the real discounts will kick in when you achieve status, this base-level tier allows you to access member rates at eligible Marriott Bonvoy properties worldwide.
Marriot Bonvoy Silver Elite
Silver Elite members gain access to some worthy perks at participating properties. Most frequent travellers will easily meet the achievable stay threshold for this membership level.
To achieve/maintain: Stay 10 nights in a year
Benefits include:
priority late checkout
complimentary in-room WiFi
10% more points on eligible stays and hotel purchases
Marriott Bonvoy Gold Elite
The membership benefits start to ramp up once you reach Gold Elite status. As well as Silver Elite benefits, Gold members can sleep through breakfast (and lunch) amongst other perks.
If you're someone who typically stays in a hotel for around two nights each month, then you could reach Gold Elite status with ease.
To achieve/maintain: Stay 25 nights in a year
Benefits include:
guaranteed 2 pm late checkout
room upgrades (when available)
a welcome gift of points upon arrival
25% more points on eligible stays and hotel purchases
Gold fast track with American Express
Those holding the American Express Platinum Card are eligible for complimentary Marriott Bonvoy Gold Elite status. To receive this fast track to Gold, card members need to first be a Marriott Bonvoy member and then enrol for their complimentary status.
Simply download the Marriott Bonvoy Experiences App, request your enrolment and you're on your way to requesting a 2 pm late checkout the next time you stay.
Marriott Bonvoy Platinum Elite
Frequent stayers with Platinum Elite status can access enhanced benefits (hint: breakfast and lounge access is on the menu).
To achieve/maintain: Stay 50 nights a year
Benefits include:
guaranteed 4 pm late checkout
lounge access at participating brands
room upgrades, including suites (when available)
a welcome gift of points, breakfast, or an amenity (varies by brand)
50% more points on eligible stays and hotel purchases
Marriott Bonvoy Titanium Elite
As well as all the perks associated with Platinum Elite status, Titanium Elite members will have guaranteed rooms made available at late notice.
Aside from this, there's not much in the way of extra benefits, so it may be worth considering whether chasing Titanium Elite status is worth it.
To achieve/maintain: Stay 75 nights a year
Benefits include:
guaranteed room availability (when you book by 3 pm, 48 hours before arrival)
Marriott Bonvoy Ambassador Elite
Here's where the requirements get lofty. On top of a minimum stay requirement, Ambassador Elite members will need to meet a minimum of $20,000 USD spend.
There are a couple of particularly elite benefits on offer, however, we don't think they are necessarily worth the significant cost outlay.
To achieve/maintain: Stay 100 nights in a year and spend $20,000 USD
Benefits include:
'Your 24' (flexibility to choose your 24-hour check-in and checkout time)
Ambassador Service (personal assistance with every stay)
How to join Marriott Bonvoy
Marriott Bonvoy is free to join, no matter where in the world you're located. Follow this handful of simple steps to become a member:
head to Marriott.com and click 'Sign in or join' in the top right-hand corner
enter your personal details (name, postcode, country, email)
set a secure password
select your communications preferences
click 'join'

Earning Marriott Bonvoy points
Despite being an American program, it's surprisingly easy for Australian-based travellers to grow a Marriott Bonvoy points balance.

Stay at Marriott properties
One of the simplest ways to accumulate Marriott Bonvoy points is to stay at Marriott properties where possible whenever you travel.
Members will earn 10 points per $1 USD spent on all qualifying charges at most brands in the Marriott family, with the exception of the following:
earn 2.5 points per $1 USD spent at Marriott Executive Apartments, plus one elite night credit for every three nights stayed
earn 5 points per $1 USD spent at Homes & Villas, Residence Inn, TownePlace Suites and Element properties
Not only do Marriott Bonvoy members earn points for a stay, but hotel dining, beverages golf rounds, and spa services all count too.
Plus, elite members earn bonus points on stays and hotel purchases. That means a Titanium Elite member who earns 50% more points and spends $400 USD on a one-night stay at The Ritz-Carlton will earn 600 Marriott Bonvoy points.
There are over 30 Marriott hotels scattered throughout Australia – with many more popping up in the not-so-distant future – making stays a sure way to earn points down under.
Transfer points from American Express
American Express offers another straightforward way to earn Marriott Bonvoy points in Australia.
Amex Membership Rewards members can transfer a minimum 600 points in increments of 300 at a 3:2 conversion rate, meaning 600 Membership Rewards points would convert to 400 Marriott Bonvoy points.
Simply log into your American Express account, select 'rewards' from the top banner and then navigate to 'use points for travel' before searching 'Marriot Bonvoy'.

Purchase points
Marriott Bonvoy members can purchase up to 100,000 points per calendar year. From time to time, Marriott Bonvoy offers points purchase promotions, unlocking a bonus of up to 25% or even more.
Unlike other programs, buying Marriott Bonvoy points can sometimes make sense. This is particularly the case if you're reaching for a particularly aspirational redemption, such as a free night award at a high-end property such as the Ritz Carlton Maldives.
Other ways to earn Marriott Bonvoy points
While Australian-based travellers don't have access to a Marriot Bonvoy-branded credit card, there are still a few other ways to earn points, including car hire, travel, dining, and shopping.
Hire a car with Hertz: Marriott Bonvoy members can currently earn 2,000 Bonvoy points on rentals of two or more days at participating Hertz locations worldwide (including Australia, New Zealand, Europe, and the United States).
Cruise with points: You can earn up to 8x Marriott Bonvoy points when you book selected Ritz Carlton cruises via Marriott Bonvoy, which you can search here.
Host events: It is possible to earn up to 60,000 points per event thanks to the Ultimate Benefits Package (Titanium Elite and Ambassador Elite members can earn up to 105,000 points). Qualifying events booked at Mariott hotels will earn 2 points per $1 USD spent.
Redeeming Marriott Bonvoy points
A key highlight of the Marriott Bonvoy program is the ability to redeem points, ideally for the program's free award night certificates.
A bucket list-worthy award stay at a luxury brand like St. Regis is likely what many savvy travellers will save their points for. For others, taking advantage of 'free' nights at accessible city properties is more in reach.

However, if an award stay is not on the cards for you, there are many other ways to burn through those points, no matter where you're based.
Bonvoy free award night certificates
As the saying goes, the best nights in life are free.
Marriott Bonvoy points can be cashed in for a free night, starting from just 5,000 points for an accessible room and ranging all the way up to 100,000 points for an aspirational redemption at a top-tier hotel where the pricing might normally be out of reach – think the St. Regis Maldives.
Marriott Bonvoy members can save their points for the free night of a lifetime at any of the 7,000+ Marriott hotels and resorts worldwide by following these easy steps:
select 'use points/awards' when searching for a stay
select a hotel and room type
review the reservation (an award will be preselected if available)
book and stay (for free!)

Currently, a search for a Bali stay for the night of 14 June 2023 is met with countless appealing results. From high-end properties to more accessible options, there's a redemption for practically everyone.
A luxury stay at The St. Regis Bali Resort on this date commands a price of 97,000 Marriott Bonvoy Points, while a stay at The Ritz-Carlton Bali would require just under half the amount.


Playing with less points? Your Marriott Bonvoy balance could still get you a free night in Bali, with as little as 6,000 points locking in a stay at the Four Points by Sheraton.

You can learn more about the free night award in the Marriott Bonvoy terms and conditions.
Up and away: Transfer points to airline partners
A key highlight of the Marriott Bonvoy hotel loyalty program is its airline transfer partners (of which there are currently 38).
Marriott Bonvoy partners with just about every leading frequent flyer program, and unlike some other hotel programs, offers decent value when it comes to airline transfers.

The table below outlines the transfer rates of a selection of popular frequent flyer programs. If yours isn't here, you can find the full list on the Marriott Bonvoy website.
| Airline transfer partner | Minimum Bonvoy points transfer | Transfer ratio | Airline points/miles |
| --- | --- | --- | --- |
| Qantas Frequent Flyer | 3,000 | 3:1 | 1,000 |
| Velocity Frequent Flyer | 3,000 | 3:1 | 1,000 |
| Singapore KrisFlyer | 3,000 | 3:1 | 1,000 |
| Cathay Pacific Asia Miles | 3,000 | 3:1 | 1,000 |
| Qatar Airways Privilege Club | 3,000 | 3:1 | 1,000 |
| Emirates Skywards | 3,000 | 3:1 | 1,000 |
| Etihad Guest | 3,000 | 3:1 | 1,000 |
| Virgin Atlantic Flying Club | 3,000 | 3:1 | 1,000 |
| American Airlines AAdvantage | 3,000 | 3:1 | 1,000 |
| Avianca LifeMiles | 3,000 | 3:1 | 1,000 |
| United MileagePlus | 3,000 | 3:1.1 | 1,100 |
| Delta SkyMiles | 3,000 | 3:1 | 1,000 |
| British Airways Executive Club | 3,000 | 3:1 | 1,000 |
It's worth noting that for most airline partners, your frequent flyer membership name must match the first and last name of your Marriott Bonvoy account.
Airline transfer bonus
Plus, as a sweetner Marriott also gives a bonus of 5,000 extra miles when you transfer your Marriott Bonvoy points in increments of 60,000 to most airlines.
An extra 5,000 airline points or miles can go a long way when chasing a particular redemption, so this program feature is definitely worth bookmarking!
Note that the offer of 5,000 bonus miles does not apply to American Airlines AAdvantage, Avianca LifeMiles or Delta SkyMiles.
Split the payment: Points + Cash
Rather than using only points to lock in a redemption, Marriott Bonvoy also offers the option to redeem some points and top up the rest with cash.
This means you can book a dream stay for as little as $55 and 3,500 points for a standard redemption.
Points + Cash can make sense to get you over the line for a specific redemption but still doesn't offer as good value as a straight free night award.
Experience Marriott Bonvoy Moments
Marriott Bonvoy Moments can offer compelling value for 'money can't buy' experiences across sporting, culinary and entertainment events (just to name a few).

Unlike many other overseas rewards programs, Marriott Bonvoy Moments frequently offer opportunities to experience the extraordinary in Australia.
Currently, Marriott Bonvoy is auctioning off a range of Australian Open experiences, including an on-court clinic with Ash Barty:
Book redemptions for loved ones
Stuck for gift ideas? Subject to a few conditions, you can use your points to lock in a getaway for a friend or family member. This can be done by booking via the Marriott Bonvoy call centre.
Give them a taste of your favourite city property or send them off on a resort getaway – either way, this redemption option is a sure way to show your love and appreciation.
Marriott Bonvoy family transfers
Now Marriott Bonvoy members can share points with any other members, not just family. It is possible to transfer 1,000 to 100,000 points per year. On the receiving end, members can be transferred up to 500,000 Marriot Bonvoy points per calendar year.
So far you can only transfer points via phone by calling member support directly. The number from Australia is 1800 460 010.
You will need to provide the membership number of the recipient of the points at the time of the request, so be sure to have that handy. Transfers are relatively quick. The Champagne Mile founder Adele has found that they can land in a nominee's account on the same day the transfer is undertaken.
Alternatively, you can read more about member transfers here.
Other redemption opportunities
Haven't got any hotel stays or flights planned? Marriott Bonvoy members can also redeem points for car hire, shopping, and dining. In Australia, the most accessible option would be to use your points to shop from a range of leading tech, fashion, and homewares brands.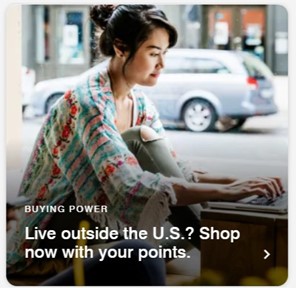 While none of these options offer particularly good value, a redemption here would still be better than letting your points expire.
How does Marriott Bonvoy compare?
Any loyalty program has its pros and cons, but it's all about which benefits and downsides make or break the program for your individual travel needs.
Here's how Marriott Bonvoy stacks up with other leading hotel programs, at a glance:
Hotel loyalty program
Marriott Bonvoy
Accor Live Limitless
IHG One Rewards
Hilton Honors
Points currency
Marriott Bonvoy points
ALL Reward points
One Rewards points
Hilton Honors Points
Sign up/membership fee
No
No
No
No
Membership tiers (available to public)
5
5
5
4
Redeem points for free nights?
Yes
No (points exchanged
for credit towards stays)
Yes
Yes
Ability to buy points?
Yes
No
Yes
Yes
Properties in Australia (at time of writing)
31 hotels
More than 340 hotels
69 hotels
17 hotels
Number of brands
30+
43+
17+
18+
Ability to transfer points to airline partners?
Yes
Yes
Yes
Yes
Using the Marriott Bonvoy app
With many handy frequent traveller features, the Marriot Bonvoy app is essential for members. Simply use the app to browse and book over 7,000 hotels and take advantage of the following features:
mobile check-in up to two days before your stay
a mobile key to open your room, parking garage, and hotel amenities
a portal to access your Marriot Bonvoy membership details
a mobile chat that lets you text your hotel before, during, or after your stay
browse hotel menus and order in-room dining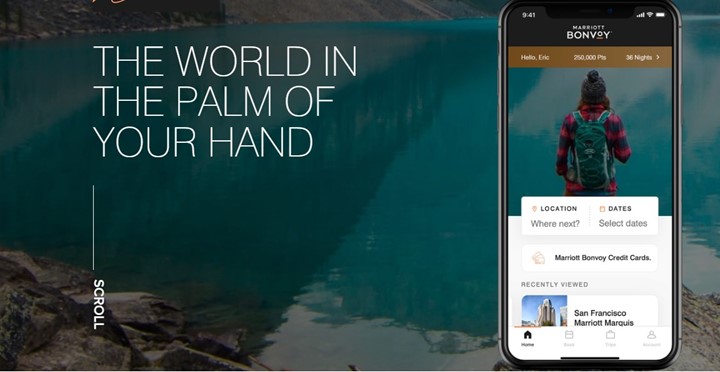 The Mariott Bonvoy app is available for free download via the App Store and Google Play.
When do Marriott Bonvoy points expire?
Marriott Bonvoy points expire after 24 months without qualifying account activity.
This means that you will need to earn or redeem at least one point in the expiry period, just as you would when stopping Qantas Points from expiring.
Juggling multiple rewards programs can get confusing, but we have prepared a detailed guide to points expiry to help you avoid wasted points.
Contacting Marriott Bonvoy customer service in Australia
Marriott Bonvoy is contactable via phone by calling the following numbers:
1800 450 010 (from Australia)
+800 6277 4680 (from overseas)
A full list of phone numbers by country can be found here.
Alternatively, members who download the app can take advantage of a handy chat feature to connect with the rewards program.
Bottom line: Marriott Bonvoy for beginners
Marriot Bonvoy blends the best of the former Starwood Preferred Guest and Ritz-Carlton Rewards schemes, as well as standing as a worthy program in its own right.
Despite the program having recently moved towards dynamic pricing, it's still possible to use points to unlock high value resort stays. In saying that, competitive transfer rates with a long list of airline partners also make redeeming Marriott Bonvoy points for aspirational flight rewards not only possible but highly appealing.
Plus, the Marriott International Group has an increasing presence in Australia, with more ultra-luxe brands making their Australian debuts.
This year alone we've seen announcements for W Sydney, The Ritz-Carlton Gold Coast, The Ritz-Carlton Melbourne and the St. Regis Gold Coast Resort, meaning it's a better time than ever for Australian-based travellers to become Marriott Bonvoy members.
Are you a Marriott Bonvoy member yet?
FAQ – Marriott Bonvoy
How much does it cost to join Marriott Bonvoy?
It is completely free to become a Marriott Bonvoy member. Refer to the 'How to join Marriott Bonvoy' section of this post for more information on membership.
How many Marriott Bonvoy points do I need for a free night?
Marriott Bonvoy points can be cashed in for a free night, starting from 5,000 points per night for an accessible room and ranging all the way up to 100,000 points for an aspirational redemption at a top-tier hotel.
Is Marriott Bonvoy worth joining in Australia?
Despite being an American-based program, Marriott Bonvoy connects members to a large portfolio of properties around the world. Marriott International is continuing to expand its presence of luxury brands in Australia, making it a worthy brand for Australian-based travellers.
While you're here: Subscribe to our newsletter for the latest tips, deals and news. It only takes a few seconds and we respect your privacy: