There's a lot of buzz around airport lounge openings lately, so we thought we'd revisit the value of a Priority Pass membership.
With a network of over 1,300 lounges in over 600 cities and 148 countries, the Priority Pass program unlocks airport lounge access around the world.
There's a common misconception that the exclusivity of airport lounge access is reserved for premium-class airline ticket holders.
In fact, travellers can access VIP lounges in a variety of ways, most commonly via membership subscriptions or rewards credit cards offering complimentary passes.
And when it comes to paid airport lounge access, one popular scheme stands out.

Enter Priority Pass, a program that provides members with access to airport lounges; irrespective of ticket class, airline or elite status. Launched in 1992 – now celebrating over 30 years of lounge luxury – Priority Pass is the world's largest independent airport lounge access scheme.
Australia's Priority Pass network is only expanding, with a new lounge about to open at Adelaide International Airport, giving Australia-based travellers even more reason to join.
Table of Contents
How does Priority Pass work?
Priority Pass is a pay-per-visit global airport lounge access program. Travellers can choose from a range of paid and complimentary membership options. Access ranges from a limited number of pay-per-visit lounge entries to full subscriptions offering an unlimited number of lounge visits. Many Priority Pass lounges also provide guest passes.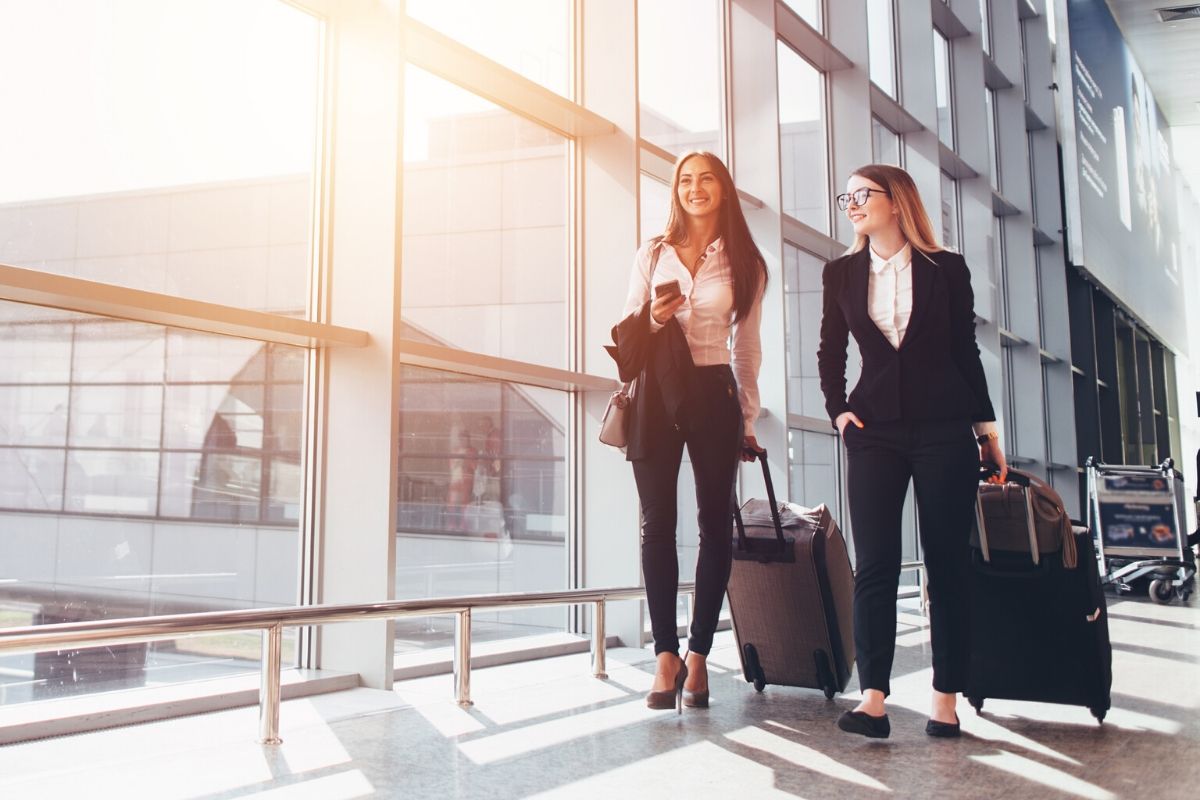 How to obtain Priority Pass membership
There are a number of ways in which travellers can access the Priority Pass program. The most straightforward way is by paying an annual fee for a membership subscription plan directly via the website.
How much does Priority Pass cost?
The Priority Pass website offers three individual membership plans, tailored to budget and frequency of travel. These are:
Standard (US$99) – Includes initial membership fee. Lounge access is billed separately at US$35 per guest
Standard Plus (US$329) – Members receive 10 free visits to Priority Pass lounges each year. Additional lounge visits are charged at US$35 per person
Prestige (US$469) – Includes unlimited access to Priority Pass lounges for members. A charge of US$35 is levied for guests.
Note: Membership cards will incur a US$10 delivery fee.
Through the Priority Pass app, Members can access a digital membership card, along with exclusive retail, dining and spa offers, and sleeping facilities in selected airports.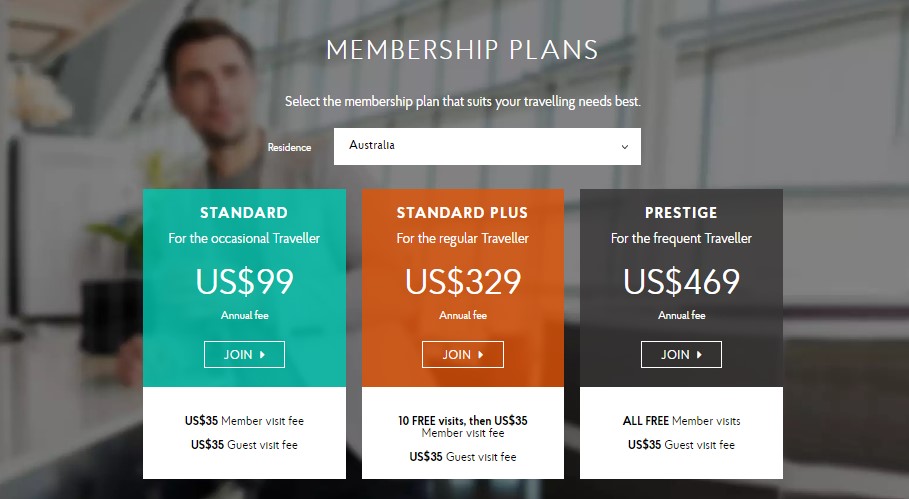 It's worth knowing that Priority Pass often runs membership discounts in excess of 20%. While there's no current offers, we'll be sure to update this post with any discounts.
You can purchase a membership plan right now at prioritypass.com
Obtaining Priority Pass via a credit card
In Australia, there are a handful of rewards credit cards that provide free Priority Pass entries or membership plans.
The American Express Platinum Card allows two Priority Pass membership subscriptions each year.
Which cards give free Priority Pass lounge access or membership?
The following credit and charge cards offer complimentary Priority Pass entries, either in the form of membership or a limited number of visits each year:
Receive 150,000 Bonus Membership Rewards Points* when you apply online, are approved, and spend $5,000 on eligible purchases on your new Card within the first 3 months. T&Cs apply. New Card Members only. Plus, receive a $450 Platinum Travel Credit each year, up to $400 Global Dining Credit, complimentary Accor Plus membership & more.
Receive 200,000 Membership Rewards Bonus Points when you apply online, are approved and spend $8,000 on eligible purchases on your new American Express® Platinum Business Card within 3 months of your approval date. Available for new American Express Card Members only.
It should be noted that non-lounge airport experiences in the form of food and beverage credits at restaurants, cafes, and bars (eateries) are excluded from access with the American Express Platinum Card.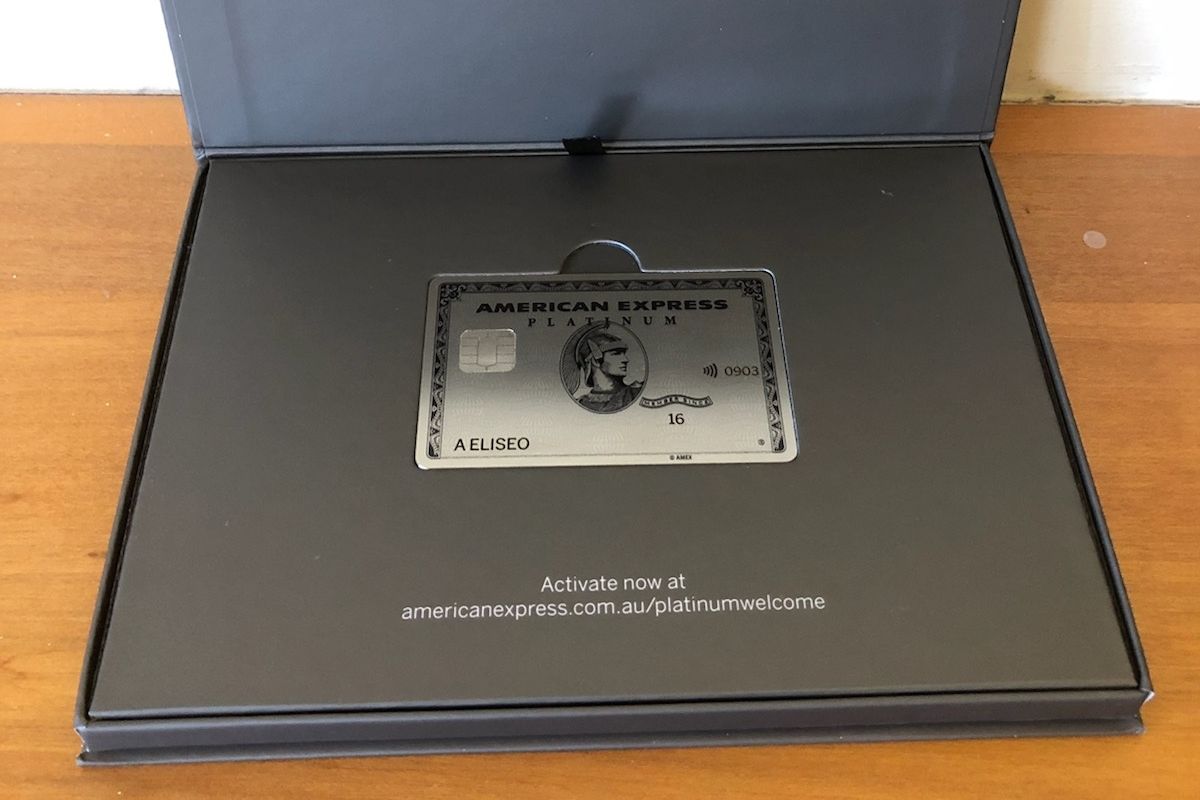 Bear in mind that many credit cards also offer free access to airport lounges via other schemes. For example, many American Express cards offer access to the Amex Lounge located at Sydney Airport and Melbourne Airport.
Many Qantas Frequent Flyer credit cards also provide Qantas Club lounge access.
Purchasing membership through ALL – Accor Live Limitless
Members of ALL – Accor Live Limitless – can purchase a discounted Priority Pass membership through the Accor website.
ALL members receive an exclusive discount which varies by membership tier and up to 1,500 Reward Points. The discount is levied as follows:
| Membership Tier | Discount |
| --- | --- |
| Classic | 10% |
| Silver | 13% |
| Gold | 14% |
| Platinum | 15% |
| Diamond | 18% |
Is Priority Pass worth paying for?
The appeal here is that even if you hold no high-tier status with a frequent flyer program (I.e. Qantas and Velocity Silver, Gold or Platinum status), you'll gain entry to a premium space where you can kick back and relax before your flight.
For instance, let's say you've purchased return flights online via the Qantas website travelling from Adelaide to Bali via Jetstar, yet you hold no elite Qantas status.
In this scenario, a Priority Pass member can access Adelaide's REX lounge prior to departure and either the Premier or the T/G lounges upon return at Denpasar Airport.
What facilities do Priority Pass lounges offer?
The amenities and facilities on offer differ between lounge offerings. Some of the main features of Priority Pass lounges include:
Comfortable and relaxed seating
Pre-flight bite and drinks, including complimentary alcohol at most lounges. Priority Pass restaurants and some lounges offer a la carte dining options.
Free WiFi in most lounges
Access to business centres, power and charging stations
Retail and Spa discounts via the Priority Pass app
The ability to obtain guest visit passes (an additional fee may be applied)

You can take a look at all the membership benefits on offer here.
Note that selected benefits are unavailable for members who receive membership from holding a credit card.
Paid Priority Pass membership vs complimentary membership (via a credit card)
Deciding whether to invest hard-earned money on a Priority Pass membership will depend on an individual's personal circumstances, frequency of travel, number of travel companions, and a host of other factors.
Complimentary membership via credit card promotions, like the ones mentioned above, are equivalent to Priority Pass' Standard membership and provide cardholders with two complimentary passes (total value of US$70).
These passes can sometimes be used for guest visits. Complimentary passes are reset at the beginning of each membership year. Below is a breakdown of complimentary vs paid memberships ($US).
| | Complimentary | Standard | Standard plus | Prestige |
| --- | --- | --- | --- | --- |
| Cost | Free | $99 | $329 | $469 |
| Eligible visits | 2 | none | 10 | unlimited |
| Single visit cost | $35 per visit (after free entry) | $35 per visit | $35 per visit (after free entry) | n/a |
| 10 visit cost (incl membership) | $256 | $350 | $329 | $469 |
| 20 visit cost (incl membership) | $576 | $700 | $679 | $469 |
| Guest visit fee | | $35 | $35 | $35 |
* Dependent on number of uses
The hypothetical example above illustrates that the sweet spot for those who travel sporadically might be better off acquiring a complimentary Priority Pass membership.
In my opinion, this is a likely better value than the Standard Plus membership, especially for families and infrequent travellers. The 10 included visits that come as part of the Standard Plus membership are reserved for the primary membership holder and cannot be gifted to friends or family.
The flexibility of the complimentary membership will allow the end-user to pay for visits when needed with the added benefit of forfeiting the initial upfront cost. The value of the Prestige membership is apparent for frequent travellers.
On the other hand, if you're a frequent traveller (expecting to use 20 plus lounge visits) without status, you may benefit from a Prestige membership.
Priority Pass vs Qantas Club membership – which offers better value?
If you're a traveller considering paying for Priority Pass membership, you may also be separately considering the benefits of a Qantas Club membership.
Qantas operates a network of over 50 Qantas Clubs and lounges in Australia and overseas. This pales in comparison to Priority Pass' chain of 1,300 lounges and eateries. Read our Qantas Lounge Guide for a detailed overview of Qantas' airport lounges.
Qantas Club membership comes with a range of benefits, which include:
Priority check-in for Qantas flights
Additional checked baggage allowance when travelling in economy or premium economy
Lounge access for one guest (visitation rules vary between lounges), and
Access to 'On Departure' upgrades on Australian domestic flights (using Qantas Frequent Flyer points).
The cost of acquiring a Qantas Club Membership is significantly higher than that of a Priority Pass membership. However, the annual fee can be reduced by using Qantas Frequent Flyer points to redeem Qantas Club membership.
| Individual Qantas Club membership | Cost (renewal) | Cost (membership + joining fee) | Qantas Points redemption |
| --- | --- | --- | --- |
| 1 year | $540 | $699 | 93,000 |
| 2 years | $980 | $1,199 | 170,000 |
| 4 years | $1,850 | $2,099 | 308,000 |
My personal thoughts about Qantas Club, when compared to Priority Pass, is that despite bundled perks, unless you're primarily travelling on a business class Qantas ticketed flight, OneWorld, or a specific partner airline, it may be difficult to find a Qantas-operated or partner lounge.
Partner lounges do not permit the use of complementary invitations issued by Qantas. In other words, holding a Qantas Club membership will not guarantee lounge access.
Let's take a look at Denpasar, Bali. This is a popular destination among Australian tourists with the majority of flights are operated by Jetstar. As there is no dedicated Qantas lounge in Denpasar, access to the airline's partner lounge (the Premier Lounge) is limited to Qantas Club members on the proviso that you have not flown Jetstar and have a Qantas flight number, or are a Gold, Platinum or Platinum One Qantas Frequent Flyer.
Further information about Qantas Lounge access eligibility can be found here.
For more information about Qantas Club membership read the Champagne Mile's Ultimate guide.
Pros and Cons – Priority Pass
While a Priority Pass can make sense for many people, it isn't for everyone. We've listed the pros and cons below.
Pros
Global lounge network. Access lounges in over 1,300 airports across 148 countries.
No airline status needed. Enjoy access to Priority Pass lounges regardless of the frequent flyer status you hold
Multiple membership options. Join from just $99, with higher membership tiers available.
Dine at restaurants. Not keen on the lounge buffet? Use your Priority Pass membership to dine at high-quality restaurants in selected airports.
Cons
You might need to pay for a guest. Depending on your membership tier, you may need to pay extra if you are accompanied by a guest.
Entry-level membership still requires you to purchase entry passes. You'll need to fork out for a higher-tier membership card to enjoy unlimited access privileges.
$10 delivery charge for your membership card.
Priority Pass restaurants: What are they like?
In recent times, Priority Pass has diversified its network beyond airport lounges to offer members additional dining perks at selected airport cafes, bars and restaurants (eateries).
This is a savvy move by Priority Pass that lightens the load on some crowded lounges whilst opening up tempting gastronomic experiences.
A visit to a participating Priority Pass restaurant represents a single lounge entry.
Members are entitled to spend the equivalent of AUD$36 on the purchase of meals and drinks. Priority Pass members are responsible for paying the additional balance if the bill exceeds $36 AUD.
It's also possible to pool credits with multiple travellers. If you're the primary Priority Pass member and have arranged for an additional guest, then you may be entitled to pool your credits for additional food and drinks. The policy on pooling credits for more than two guests isn't clear. Ensure you check with staff prior to ordering.
Paying extra to access premium Priority Pass airport lounges
It's important to note that not all Priority Pass lounges are created equal. A very small number of ultra-premium offerings attract an additional fee. However, depending on your circumstances, it may be worth your while to pay to access these lounges.
Premium Priority Pass Lounge – The House
Recently acquired lounges 'The House' are new additions to Melbourne (T2) and Sydney (Kingsford Smith T1) International airports.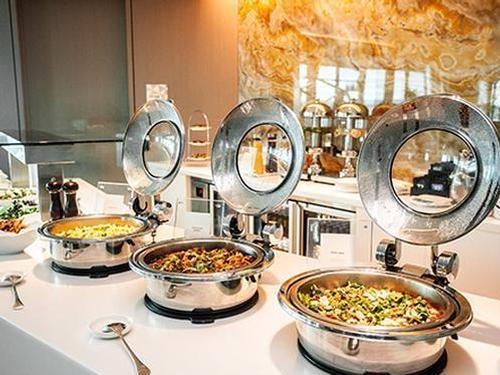 These lounges were added to Priority Pass's extensive network of services in late 2019 and are available to Priority Pass members travelling on international flights, along with eligible Etihad Airways and Virgin Australia business class passengers.
Operated by UK-based company NO1, The House offers an extensive wine list and drinks, tended bar, and à la carte dining. The quality of the offering arguably surpasses Qantas' International Business Lounge. If the à la carte menu doesn't appeal to you, the lounges also have buffet stations. Additional features offered to guests include:
showers
unlimited Wi-Fi
glossy magazines and newspapers
charging ports as standard.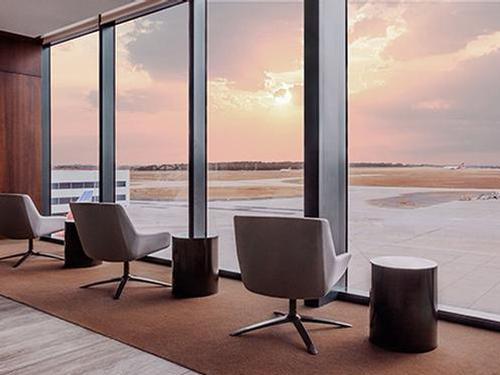 The House – Melbourne is located in Terminal 2, by gate 10, and is open daily from 6:30 am to 10 pm.
The Sydney lounge is situated in Terminal 1 towards gates 51-63 and operates daily between 5:30 am to 9:30 am. Access to the lounge is permitted 3-hours prior to the scheduled flight departure.
My take: Is The House worth paying extra for?
Priority Pass cardholders are required to pay an additional upgrade fee of AUD$20 to access the lounge (at the time of entry). Considering a single-entry visit to the lounges is $80, I believe this to be great value compared to standard Priority Pass lounges and eateries (discussed further below).
This is particularly the case if you plan to spend a considerable amount of time (up to three hours) in this premium lounge.
Where can members access lounges and restaurants in Australia?
The network of Australian airport lounges is extensive. Lounges and eateries are located in many domestic and international terminals across Australia.
| City | Lounge | Location |
| --- | --- | --- |
| Adelaide | Rex Lounge | International terminal |
| Brisbane | Plaza Premium Lounge | International terminal |
| | Corretto Cafe & Bar | International terminal |
| | Graze Grill & Bar | Domestic terminal |
| | Merlot Cafe | Domestic terminal |
| Coolangatta | Velocity Expresso & Bar | Domestic terminal |
| Darwin | Catalina Lounge | International terminal |
| Melbourne | Plaza Premium Lounge | International terminal (T2) |
| | The House (note: additional fees apply) | International terminal (T2) |
| | Bar Pulpo by MoVida | International terminal (T2) |
| | Cafe Vue | International terminal (T2) |
| | Urban Providore | International terminal (T2) |
| | REX Lounge | Domestic terminal (T4) |
| Sydney | The House (note: additional fees apply) | International terminal (T1) |
| | Chicken Confidential | International terminal (T1) |
| | Mach2 | International terminal (T1) |
| | Peroni Bar | International terminal (T1) |
| | Better Burger | International terminal (T1) |
| | Bistro 2020 & Bar | Domestic terminal (T2) |
| | REX Lounge | Domestic terminal (T2) |
| | MoVida | Domestic terminal (T2) |
| | Bar Roma | Domestic terminal (T3) |
| | Wok on Air | Domestic terminal (T3) |
Not all lounges are created equal
While Priority Pass boasts over 1,300 lounges worldwide the quality of lounges varies by destination.
Some of the most popular and highly regarded lounges in the Priority Pass network can be found in Hong Kong, London Heathrow, and London Gatwick airports. However, where multiple offerings are available, it pays to choose wisely: Many lounges offer only limited facilities and refreshments.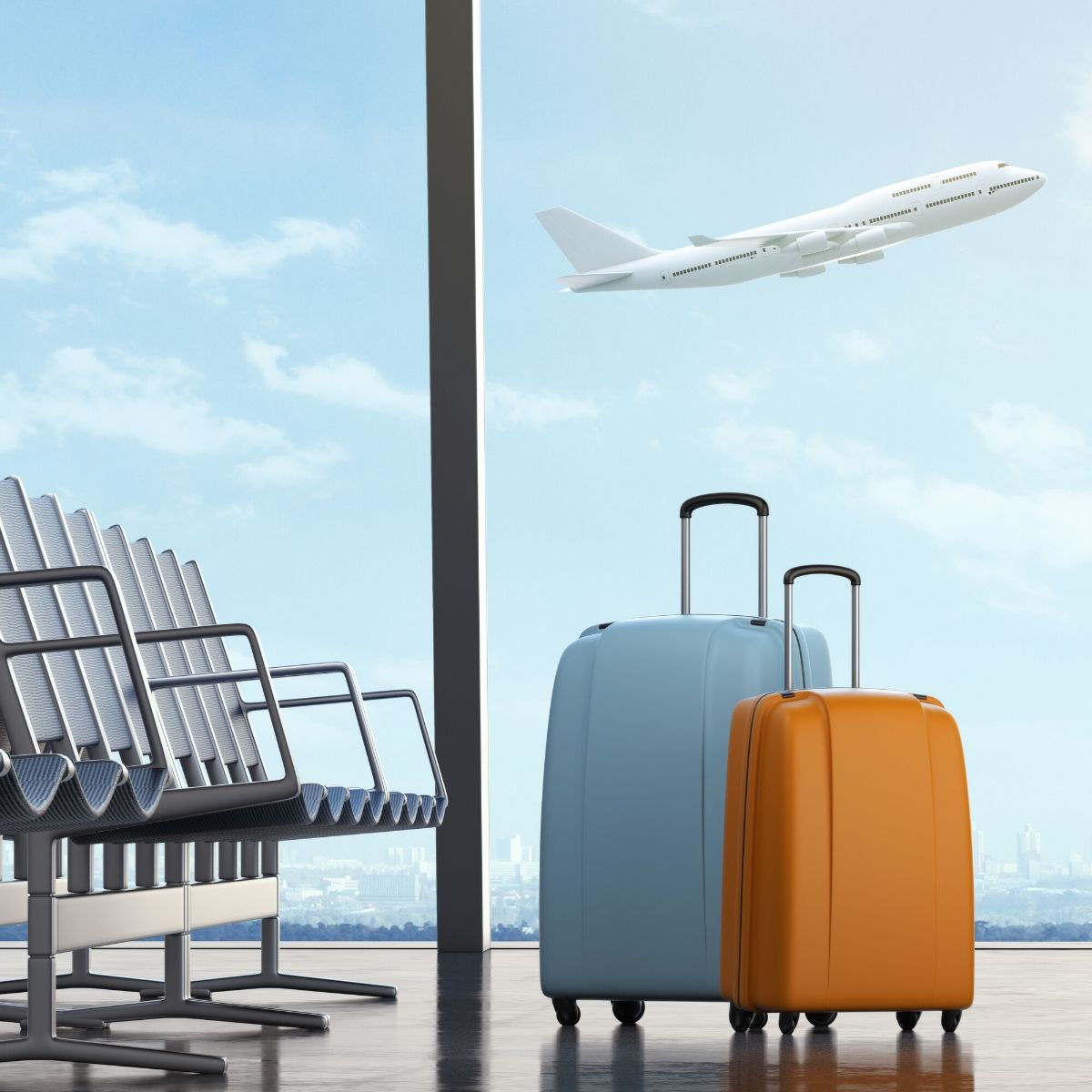 Example: While researching for a trip to Japan, it became clear to me that of the three Priority Pass lounges, only one offers a premium experience. Of the three lounges housed within Japan's Narita International airport, two are 'déclassé' compared to the Korean Air Lounge, with one lounge permitting guests a single free non-alcoholic beverage while the other does not offer guests complimentary alcoholic drinks.
This is also the case at Melbourne International Airport. Passengers departing overseas at Terminal 2 have two lounge options – the Plaza Premium Lounge or The House. Access to the Plaza Premium Lounge will not incur a surcharge, unlike The House, however, it may be worthwhile to consider spending extra money at The House for an upscale lounge experience.
Compared to The House, the Plaza Premium Lounge resembles a cafeteria and is less like a premium lounge. Those wanting to get work done may struggle to balance a laptop on the small tray table while facing their device at an awkward angle. The maximum 3-hour stay policy in some lounges is another drawback for passengers with long layovers.
We also have word that Adelaide's new Plaza Premium lounge won't offer alcoholic refreshments, with light nibbles and non-alcoholic beverages on offer.
With this in mind, it definitely pays to research the lounge offerings at your most visited airports before taking the plunge and purchasing a Priority Pass membership.
Do Priority Pass restaurants offer better value than airport lounges?
Sometimes, yes. Priority Pass offerings in Australia include a range of eateries. And, in many instances, opting to cash in your Priority pass entry at a cafe or restaurant could be a more attractive option than choosing to access a crowded lounge.
Melbourne Airport has three Priority Pass restaurants (Bar Pulpo by MoVida, Cafe Vue, and Urban Providore) and two airport lounges, the Plaza Premium Lounge and The House Lounge. Cardholders unwilling to fork out the extra AUD$20 to dine at The House could instead enjoy a meal up to the value of AUD$36 (including drinks) at a Priority Pass restaurant.
With famed restaurants Vue de monde and MoVida establishing cafes in Melbourne's airport, an à la carte dining experience can far surpass some airline lounge offerings. Food from most domestic and some business lounges have warm, pre-prepared food in bain-maries which serve similar standard dishes from airport to airport.
Unless you have a few hours to kill and are in desperate need of a comfy lounge, why not wander to Cafe Vue for a delicious French fare of carb-laden pastries or a Blackmore wagyu burger with house fries, which will set you back $24 with enough leftover for a glass of red? Or, try Bar Pulpo, backed by Frank Camorra and the restaurant responsible for setting off Melbourne's outgoing fixation with modern Spanish Tapas, MoVida. Bar Pulpo has an extensive wine list, a smart tapas menu, and Spanish-style sandwiches and baguettes for those looking for a quick bite.
The benefits of dining at Priority Pass restaurants are even more apparent when travelling with a companion. A combined credit of AUD$56 will go a long way. However, bear in mind that the number of guest pooling credits can be capped. Be sure to check with the staff prior to ordering.
To avoid disappointment, visit websites such as LoungeBuddy and TripAdvisor for picture and written reviews.
How do I access a Priority Pass lounge?
Members can access eligible lounges simply by swiping their Priority Pass card or using the app. There's no need to present your boarding pass or whip out your airline card to enter a lounge.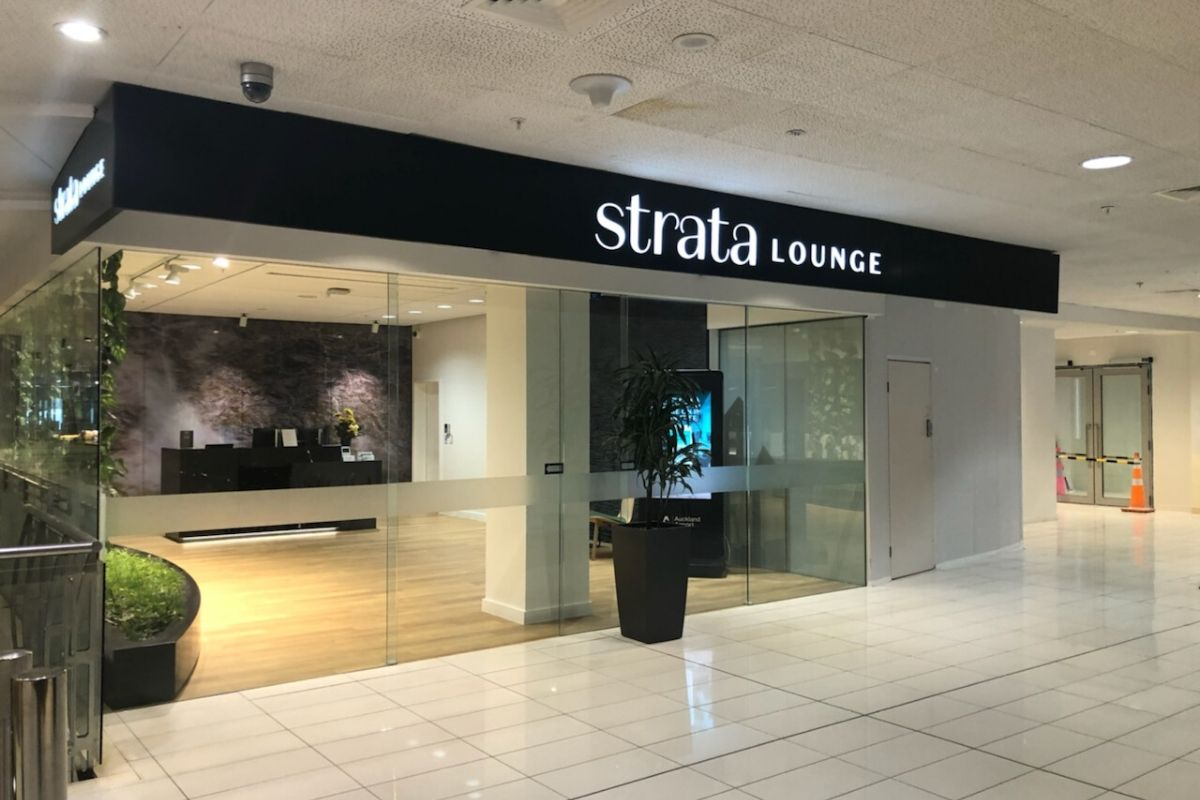 How do I obtain a digital membership card?
Members can use the Priority Pass app to obtain a digital membership card.
How do I use the app?
The app can be downloaded from the app store. Members can securely log in to the app using fingerprint or Face ID. The Priority Pass app provides the ability for members to:
Search and browse over 1300 airport lounges worldwide.
Access more than 800 offers worldwide. With these offers, members can save money on dining, shopping and relaxing.
Navigate the airport using Priority Pass Indoor Airport Maps, currently available in 10 major airports.
Track Priority Pass visit history and offer entitlement in real-time. Note that access to updates can vary.
Save preferred lounges to access them from the search screen.
Find nearby lounges by integrating the Priority Pass app with a phone's location services.
Coronavirus and lounge closures
Covid-19 saw many lounge closures, however most Priority Pass lounges are now back in action. Information regarding lounge closures is available on both the Priority Pass website and the app.
My verdict: Is Priority Pass airport lounge access worthwhile?
Ultimately the decision to sign up with Priority Pass is dependent on the individual traveller's circumstances – frequency of travel, layover duration, overall quality, and availability of lounges at cities you plan to visit/frequent. If you travel frequently in economy and can make use of premium lounges in the Priority Pass network, paying the annual fee may be worth your while.
Conversely, if you are already entitled to lounge access through elite status, paid lounge access might not be worth forking out for.
I personally use frequent flyer points to redeem first class and business class flights, which unlock complimentary lounge access.
Over time, I have grown to appreciate the private and (somewhat) quiet space to wind down with a light meal and beverage before embarking on a flight. Personally, if I was travelling abroad and transiting through multiple cities in economy class without elite airline status, I'd strongly consider taking up a Priority Pass lounge membership.
FAQ – Priority Pass
Is a Priority Pass worth it?
If you travel frequently, the answer is likely to be yes. Priority Pass membership unlocks access over 1,300 airport lounges, restaurants and experiences around the world.
How much does Priority Pass cost?
Priority Pass boasts a range of membership tiers. A basic Priority Pass membership can be purchased for an annual fee of $99. Additional lounge visits cost approximately $32 per person.
How can I get a free Priority Pass?
The best way to receive free Priority Passes is to acquire a rewards credit card that offers complimentary Priority Pass membership. Most Priority Pass credit cards provide 2 visits for free per membership year, while top-tier cards might include an unlimited entry pass.
How does the Priority Pass work?
Priority Pass is a leading airport lounge access program that operates for passengers irrespective of airline or class of travel or destination.
Is lounge access free with Priority Pass?
Members can visit for free, while Guests may be required to pay an entry fee. Certain credit cards provide their users with their own Priority Pass membership.
While you're here: Subscribe to our newsletter for the latest tips, deals and news. It only takes a few seconds and we respect your privacy: