Keen to fast track your way to Qantas elite status? If you want to earn or retain Qantas Gold or Platinum membership, then a Qantas bonus status credit offer can help to elevate your status quickly.
Earlier in 2018, I managed to achieve Qantas Frequent Flyer Gold status with a return trip to Noumea. Since I first published this post, status runs to Noumea have become increasingly popular amongst Qantas Frequent Flyers in the know.
Read on for top tips on maximising status credit earn from your next trip, and find out how I achieved Qantas gold status with just one booking.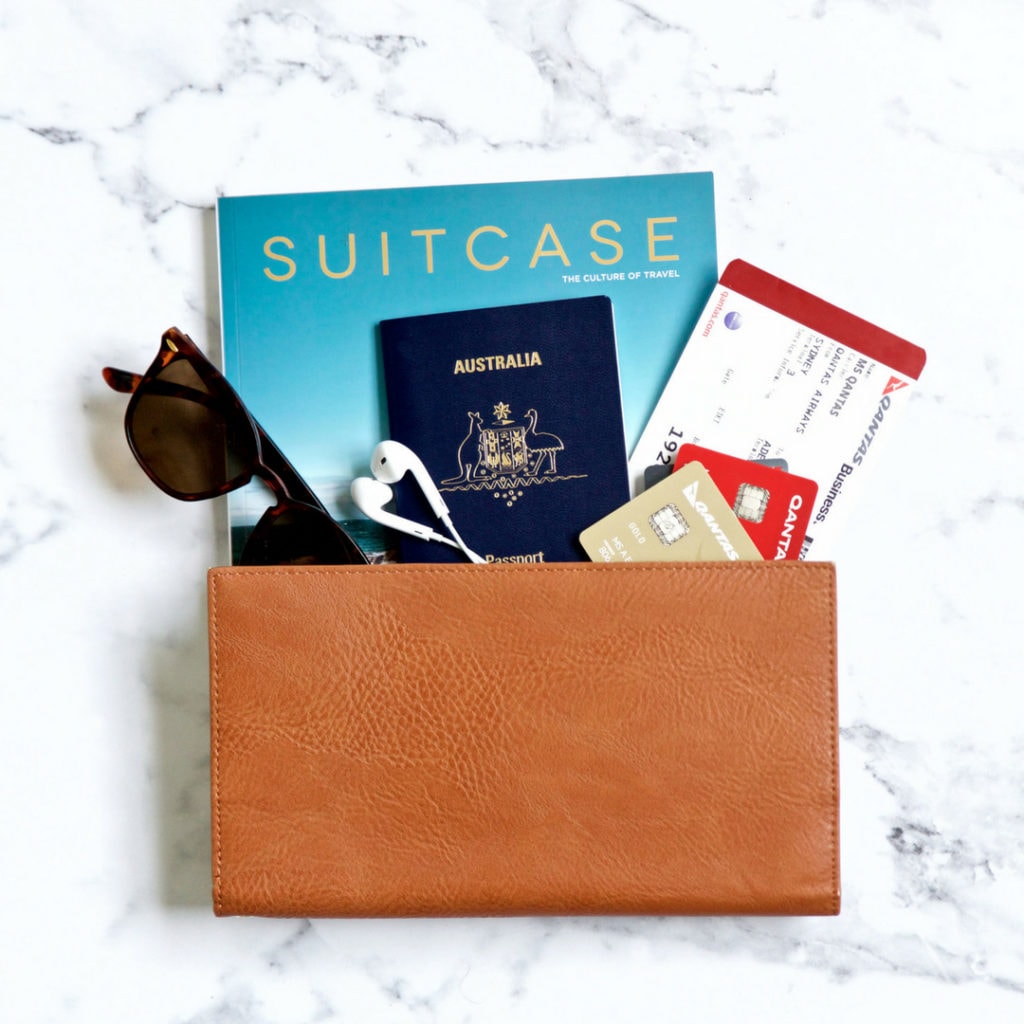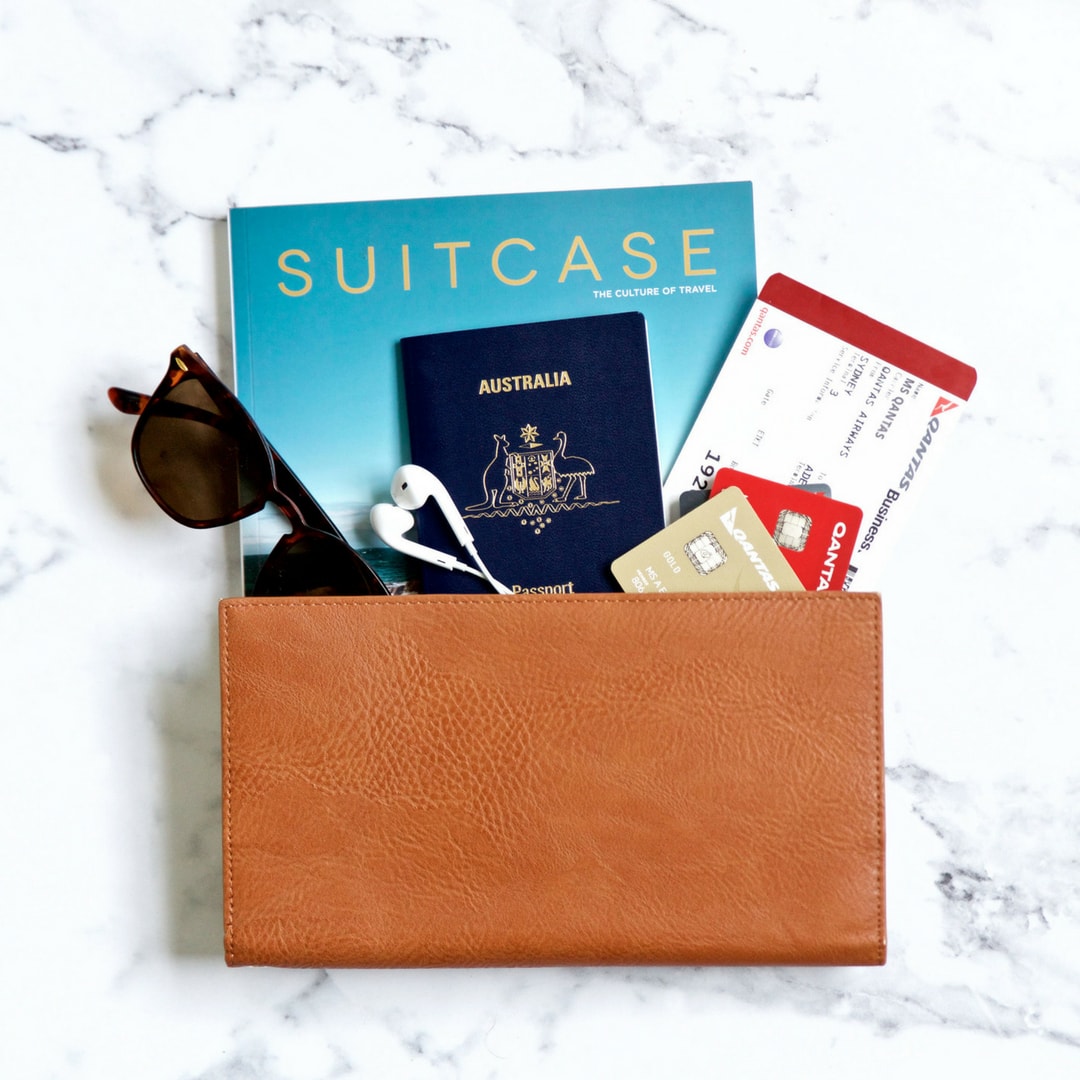 Hot tips on Qantas status runs operated by Qantas
If you've come here looking for ideas on high-earning itineraries to book with a Qantas double status credit offer, there are a number of routes that could potentially deliver high value for a status run.
At the time of writing, we'd recommend:
Selected Australian cities to Jakarta and Bali via cheap 'midweek' business deals (noting that Qantas has recently upgraded some 737 flights to Denpaser with an A330, making this status run much more comfortable!)
Selected Australian cities to Beijing, via an "Earlybird" business deal
Domestic status runs from selected Australian cities to Gold Coast (OOL).
Selected Australian cities to Noumea, as per my personal experience, written up below (there are reports that Qantas are starting to restrict the ability for travellers to create complex, multi-stop itineraries within the cheapest business class fare buckets)
Qantas status run ideas – other carriers
While Qantas bonus or double status credit offers generally only apply to Qantas operated flights, there are a number of routes, operated by other carriers, which can boost your status credit haul quickly. These include:
Malaysia Airlines intra-Asia routes that transit in Kuala Lumpur (Denpaser to Bangkok, in particular, is popular and can be purchased cheaply)
Emirates business and first class flights from Sydney to Christchurch, and
Adding Max Bundles to Jetstar fares.
It certainly helps when the 'stars align', and good Qantas sale fares are available during the window you have to book in a bonus status credit promotion. Check out the Qantas sale fare page for other options that may represent a good value proposition.
My personal experience undertaking a Qantas status run
Earlier this year, I embarked on my own Qantas status run, which helped to quickly elevate me to Qantas Frequent Flyer Gold status.
Multi-segment itineraries generally deliver the highest number of status credits for each dollar outlaid, and the Noumea status run has been well known for allowing a number of transits to be booked within a business sale fare class. In order to book these 'creative' routings, it helps to know your way around the Qantas multi-city search tool, available on the Qantas website.
If you're not comfortable seeking outs these complex routes, or to save time trawling through flight options, consider using a travel agent who has experience in the art of booking Qantas status runs. Being in the latter bucket, I consulted with Alicia Clark from Travel Managers Australia. Within a couple of hours of receiving the brief, Alicia had put together a multi-segment route return from Adelaide to Noumea, comprising a total of eight flights over a 48 hour period.
All flights were booked in business class – seven on the Qantas operated Boeing 737 and one flight on the smaller Boeing 717. (Note: this is a personal recommendation, and I receive no financial benefit for recommending Alicia's services).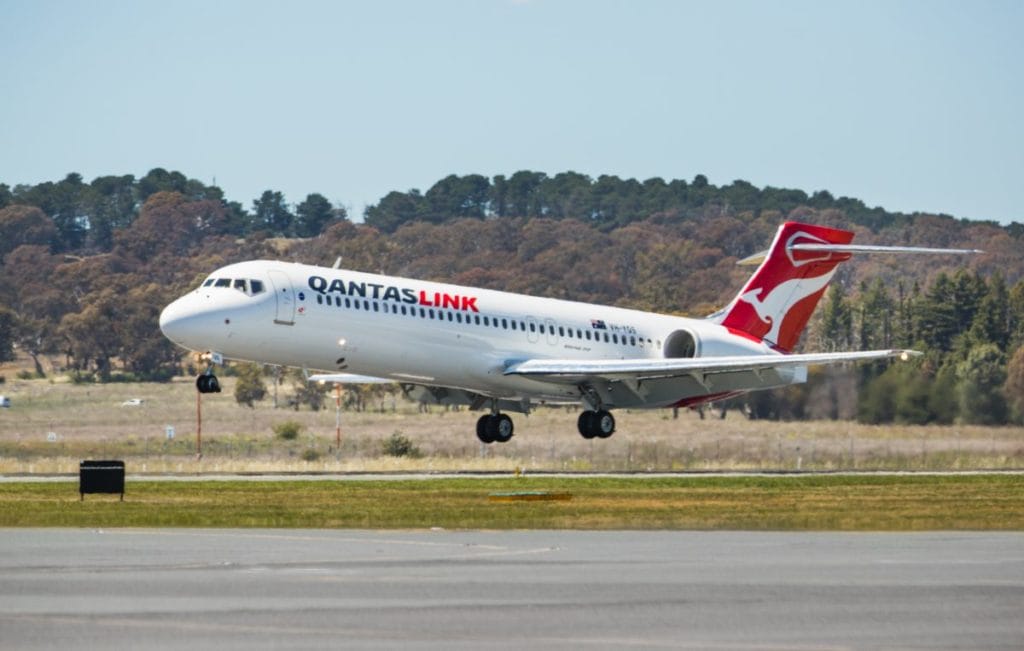 During the course of my Qantas status run, I clocked up over 18 hours in the air – including one flight on the Boeing 717. Source: Qantas
My Qantas status run itinerary, including status credit earn
Below is the complete itinerary for my Qantas status run, including the status credit earn for each flight segment:
| Flight Segment | Cabin | Status Credits (standard) | Status Credits (50% bonus) | Total Status Credits Earned |
| --- | --- | --- | --- | --- |
| ADE-BNE | Business | 60 | 30 | 90 |
| BNE-MEL | Business | 60 | 30 | 90 |
| MEL-SYD | Business | 40 | 20 | 60 |
| SYD-NOU | Business | 60 | 30 | 90 |
| NOU-SYD | Business | 60 | 30 | 90 |
| SYD-MEL | Business | 40 | 20 | 60 |
| MEL-BNE | Business | 60 | 30 | 90 |
| BNE-ADE | Business | 60 | 30 | 90 |
| TOTAL | | 440 | 220 | 660* |
As can be seen, my route achieved a whopping 660 status credits for a total spend of $1,406 AUD. This was comprised of 440 'standard' status credits plus an additional 220, delivered as part of my targeted Qantas 50% bonus offer. My achieved status credit earn jumped even higher to 710 when adding in the bonus 50 status credits that Qantas awards flyers for every 500 status credits earned within one membership year. This meant that I was able to achieve Qantas Frequent Flyer Gold status in just one trip.
My spend equated to an outlay of just $1.98 per status credit earned – an extremely high yielding return. In addition, I was able to offset some of the cost of the ticket by picking up over 18,000 points as a direct result of my travel, and a further 3,000 points via my Qantas Business Rewards membership.
Why a Qantas status run was worth it for me
I'll acknowledge that a Qantas status run isn't for everyone. Completing over 18 hours of flights in Qantas 737 and 717 business class and a similar amount of time navigating airports over a 48 hour period requires a certain level of commitment! However, elite Qantas status comes with a number of perks including lounge access and reciprocal rights within the Oneworld alliance.
For me personally, holding elite status with Qantas is very valuable, even though I frequently travel with points. It can provide an advantage when redeeming points for upgrades, as you're higher in the pecking order. Qantas also releases award seats to Frequent Flyer Gold, Platinum and Platinum One flyers ahead of other membership tiers. This is something I value highly, as it allows me to jump in quickly to snap up 'in demand' award seats as they are released.
Considering a Qantas status run? Below are my top tips for maximising value:
If possible, leverage a Qantas double status credit offer
Booking a Qantas status run in conjunction with a bonus status credit offer can maximise your earn by 50% or 100%. Quite simply, it will help you to obtain or retain your preferred status quicker. Qantas routinely offers targeted bonus status credit offers to their membership base throughout the year. These usually come in the form of a 50% status credit bonus (as in my case), with some members lucky enough to receive an offer of double status credits.
In 2018, Qantas has promoted a record three public double status credit offers. You can find out everything you need to know about Qantas double status credit offers in our post here.
It's also not uncommon to see targetted double status credit offers released to selected members during the year. We don't know what drives these – the invitation criteria is subject to much speculation from those active in the frequent flyer community.
Look to achieve the best 'return per dollar' on status credit earn
When booking in a Qantas status run, you're essentially 'paying' for each status credit. Those in the know seek the maximum number of status credits while flying as cheaply as possible. In my example above, I achieved 710 status credits for a total spend of $1,406 (comprised of 660 status credits, plus the bonus 50 status credits Qantas rewards you for every 500 status credits earned within one membership year). That equated to an outlay of just $1.89 per status credit earned – an excellent return.
Consider instead the earn rate of a one way economy red-e-deal from Sydney to Adelaide. This flight, currently retailing for $169 (as at 21 January 2018), would earn you just 10 status credits, costing a massive $16.90 per status credit earned. To put this in perspective, the average traveller commuting on red-e-deal economy flights between Adelaide and Sydney would need to clock up a sum total of 71 flights in order to get the status earn that I did with just one trip.
Generally, the routes known to deliver good return per dollar on status credit earn need to be flown in 'premium' cabins, as status credit earn is significantly higher in business and first class when compared with economy.
Time your Qantas status run for maximum benefit
When booking a Qantas status run, it's important to consider when the status credits are likely to actually hit your account – timing is key.
In my personal situation, my Qantas Frequent Flyer Gold membership was due to expire towards the end of 2017. The timing of my targeted Qantas double status credit offer provided me with the option of either undertaking the status run towards the end of my 2017 membership year (allowing me to retain my gold status for a further 12 months) or waiting until the following membership year, during which time I'd inevitably have dropped to silver and would have to requalify.
Waiting until the following membership year as a silver member meant that I'd need to earn 700 status credits – 100 more status credits than I'd require if travelling in 2017 while still gold. However, it also meant that I'd pick up almost two years of gold membership (the remainder of the 2018 membership year, plus an extension until the end of 2019). For this reason, I chose to undertake my Qantas status run in early 2018.
Of course, if you're looking at a short status run with a view to adding a small number of status credits to your existing tally, it might make perfect sense to carry out your Qantas status run within your current membership year.
Similarly, it's best to avoid a Qantas status run within the last few days of your membership year. While status credits can post within 24 hours, it's not unknown for the process to take longer. And according to Qantas, status credits earned through bonus offers can take weeks, or even several months, to credit to your account.
Summing up
A status run certainly isn't for everyone. In fact, even some of my friends in the points and miles game believe that elite Qantas status isn't worth retaining. They argue that by flying in the premium cabins on award tickets, you can access most of the benefits afforded to elite members.
However, if you're close to reaching the next status level, or want to retain your existing one, and you travel frequently with Qantas, it may make economic sense to do a status run to get you over the line. And as I've highlighted above, holding elite status with Qantas can also put you at a significant advantage when redeeming your points for upgrades and outright flight bookings, so it holds value for some.
Readers may also be interested in: