Are you looking for tips to fast-track your way to Qantas elite status? If so, a Qantas status run can help elevate you to the lofty heights of Gold or Platinum status quickly.
If you've come here looking for information about the current Qantas public Double Status Credit offer, you can find out more here.
Or, read on for our comprehensive guide to Qantas status runs and discover how to maximise status credit earn from your next journey.
Top Qantas operated status run picks
If you're looking to earn Status Credits fast, then premium cabin travel is the way to go. Right now, we're seeing a range of competitively priced Qantas business class itineraries into New Zealand, Indonesia, Noumea, and South America.
Below, we've put together a table of selected Qantas status runs (Qantas operated) you could look to book. These are typically high-yielding routes that can maximise your status credit earn to dollar spend ratio.
Our table provides an overview of the normal status credit (SC) earn along with the haul you'd achieve if you were to book and fly the route during the current double status credit (DSC) offer:
| | | | | |
| --- | --- | --- | --- | --- |
| Route | SC (normal) | SC (double) | Price guide (19 Feb)* | Cost per SC (DSC)* |
| Wellington – Melbourne (via Sydney) | 240 | 480 | $1,199 | $2.49 |
| Canberra – Denpasar (Bali) via Melbourne | 400 | 800 | $2,285 | $2.85 |
| Port Lincoln – Christchurch (via Adelaide and Sydney) | 280 | 560 | $1,659 | $2.96 |
| Darwin – Auckland (via Sydney) | 320 | 640 | $2,078 | $3.24 |
| Townsville – Christchurch (via Brisbane) | 240 | 480 | $1,590 | $3.31 |
| Hobart – Noumea (via Sydney and Melbourne) | 280 | 560 | $2,094 | $3.74 |
TCM top tips for Qantas operated status runs
For a superior business class experience, try to avoid multiple sectors on the 737. If your routing allows it, look to book sectors on the A330 instead – most aircraft have now been refurbished with the excellent Qantas Business Suite product
Keen to put Qantas Dreamliner business class to the test? Why not try for a Melbourne – Perth domestic sector? While a one-way direct flight between these two cities in business class costs can be pricy, you can book a sector as part of a multi-segment journey (say, Noumea to Perth via Melbourne) at a significantly lower cost.
If your schedule allows for it, search from regional ports, as routing can sometimes be much cheaper. Alternatively, it could allow you to tag on an additional flight to a capital city at no extra cost.
Qantas status runs – partner airlines
Qantas double status credit offers generally only apply to Qantas operated flights and partner airline status credit earn has been somewhat reduced in recent times. However, there is a range of routes operated by other carriers which could boost your Qantas status credit haul quickly at any time of the year.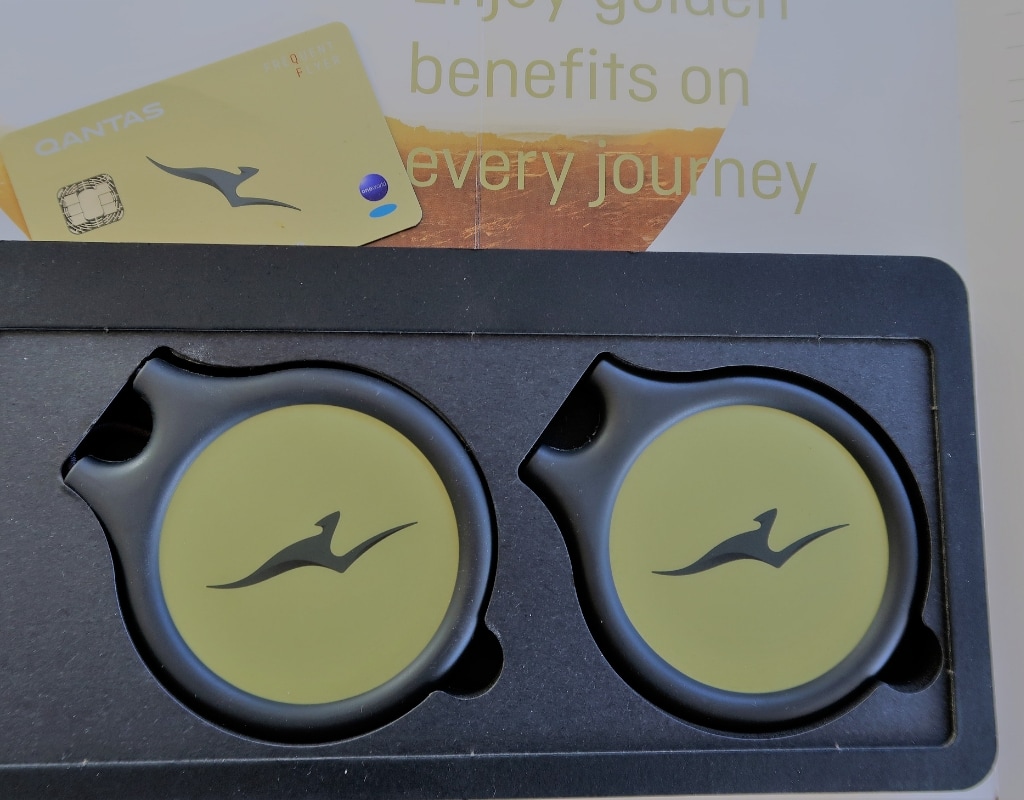 And best of all, they can often feature industry-leading products, allowing you to experience a truly memorable journey while racking up SCs in the air.
Our partner airline status run picks include:
Emirates business and first-class flights from Sydney to Christchurch (check out our Emirates A380 trans-Tasman first class write up here)
Malaysia Airlines business class intra-Asia routes that transit in Kuala Lumpur (Denpasar – Bangkok, in particular, is a popular route and can be purchased cheaply). Plus, you can enjoy a visit to the flagship MH Lounge in the middle of your journey.
Qatar Airways business class return flights from Europe to Australia. When on sale, these can often be purchased at half the cost of flights originating the other direction, and
Routes originating from Colombo in business or first class. Tickets from this departure port can often be purchased very cheaply. Often, it's possible to find a cheap itinerary that features Qantas-operated flight for one of the long-haul sectors.
Jetstar Max Bundles
Finally, depending on your travel plans, it might also be worth considering travelling on Jetstar to earn status credits (noting that travel on Jetstar metal is also often excluded from double status credits promotions). Qantas Status Credits can be earned on Jetstar's Starter Plus, Starter Max, or Business Max fares. The Starter Max Bundle is arguably the sweet spot here.
A Jetstar Starter Max Bundle costs just $85 to add to a mid-range domestic flight (for example, Adelaide – Perth or Melbourne – Gold Coast). You'll earn status credits at the rate of Qantas flexible economy tickets – which would often cost considerably more. Significant value can be had when you add a Starter Max Bundle to a deep discount economy fare. This can allow you to collect status credits at a very competitive earn-to-cost ratio.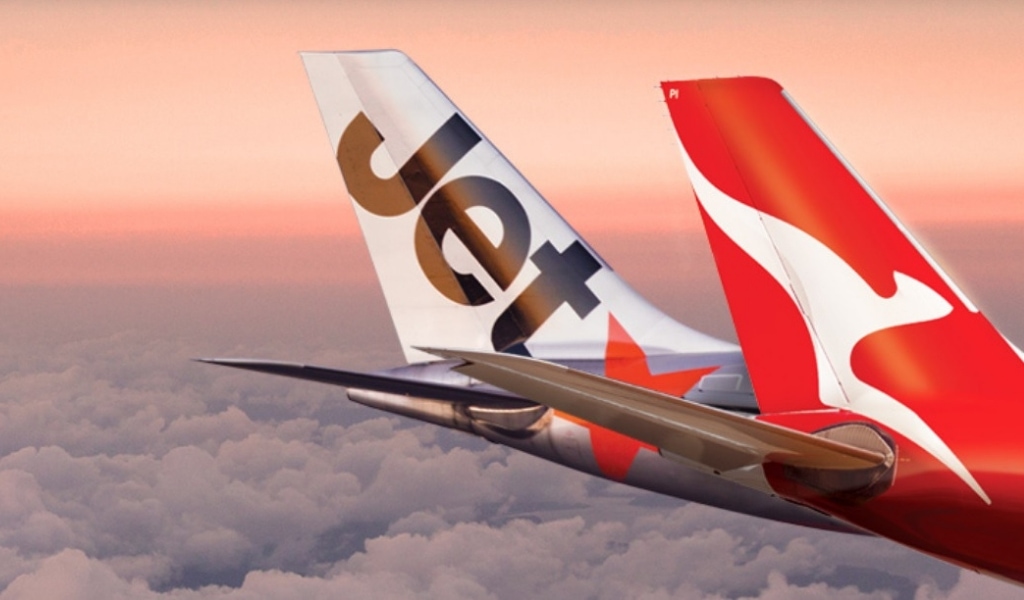 Understanding Qantas Status Credits
Before planning a Qantas status run, it's important to understand the concept of status credits.
Status credits are the key to progressing up the membership ranks of the Qantas Frequent Flyer program, and they are totally separate from Qantas points.
Essentially, status credits are a measure of your flying activity on Qantas and eligible partner airlines. Each time you fly on an eligible flight, you earn status credits, allowing you to move up faster through Qantas membership tiers and unlocking perks as you go. But status credits can also be difficult to earn; a discount economy flight between Sydney and Melbourne, for example, earns just 10 status credits, so you'd need to fly seventy sectors just to achieve Qantas Gold.
Fortunately, however, there are easier ways to earn status credits, and this is where a Qantas status run comes in. A good status run seeks to maximise the status credits earned while minimising the cost – and, ideally, it will be a route that will allow you to enjoy your journey along the way.
Leveraging Qantas double status credit offers
Booking a Qantas status run in conjunction with a bonus status credit offer can maximise your earn by 50% or 100%. Quite simply, it will help you to obtain or retain your preferred status quicker.
Double status credit offers are periodically launched to the public each year. It's also not uncommon to see targeted double status credit offers released to selected members during the year. We don't know what drives these – the invitation criteria are subject to much speculation from those active in the frequent flyer community.
Maximising status credit 'return per dollar'
When booking in a Qantas status run, you're essentially 'paying' for each status credit. Those in the know seek the maximum number of status credits while flying as cheaply as possible. In my example above, I achieved 710 status credits for a total spend of $1,406 (comprised of 660 status credits, plus the bonus 50 status credits Qantas rewards you for every 500 status credits earned within one membership year). That equated to an outlay of just $1.98 per status credit earned – an excellent return.
Consider instead the earn rate of a one-way economy red-e-deal from Sydney to Adelaide at a cost of $220. This flight would earn you just 10 status credits, costing a massive $22.00 per status credit earned. To put this in perspective, the average traveller commuting on red-e-deal economy flights between Adelaide and Sydney would need to clock up a sum total of 71 flights in order to earn Qantas Gold status.
Generally, the routes known to deliver good return per dollar on status credit earn need to be flown in 'premium' cabins, as status credit earn is significantly higher in business and first-class when compared with economy.
Qantas Status Run: Conclusion
A Qantas status run certainly isn't for everyone. In fact, even some of my friends in the points and miles game believe that elite Qantas status isn't worth retaining. They argue that by flying in the premium cabins on award tickets, you can access most of the benefits afforded to elite members.
However, if you're close to reaching the next status level, or want to retain your existing one, and you travel frequently with Qantas, it may make economic sense to do a status run to get you over the line. And as I've highlighted above, holding elite status with Qantas can also put you at a significant advantage when redeeming your points for upgrades and outright flight bookings, so it holds value for some.
While you're here: Subscribe to our newsletter for the latest tips, deals and news. It only takes a few seconds and we respect your privacy: