For a limited time, Groupon Spain is running a sale on the purchase of Iberia Plus Avios. These can easily be converted to British Airways Avios, allowing you to fly on Qantas operated flights cheaply.
Travellers can opt to purchase Avios in a number of bundles, with the 2,000 Avios bundle now exhausted. Euro pricing and approximate conversion rates to Australian dollars are shown below:
| | | |
| --- | --- | --- |
| Avios bundle | Cost EUR | Approx cost AUD (17 Jan 2019) |
| 2,000 | N/A | SOLD OUT |
| 4,000 | € 54 | $85.82 |
| 8,000 | € 99 | $157.34 |
| 15,000 | € 189 | $300.40 |
| 20,000 | € 249 | $395.77 |
You can access the offer here. It's quite straightforward to navigate but switch on Google Translate if needed. You are allowed to buy a maximum of 5 of the 4,000 Avios bundles and 10 of the 8,000 and 15,000 Avios bundles.
Once you've purchased your Avios through Iberia Plus, you'll need to claim and transfer them across to British Airways (refer to our a step by step guide below).
Why every Australian traveller needs a stash of British Airways Avios
British Airways Avios is a very relevant scheme for Australian-based travellers and one that I use frequently. Why? It unlocks access to extremely cheap Qantas economy and business class domestic award flights.
The British Airways Executive Club operates a distance based chart. While premium cabin redemptions on longer haul and multi-sector flights generally represent poor value, short and medium-haul redemption rates are very appealing.
Travellers can access a number of 'sweet spots' for short haul flights. This includes flights on Oneworld partner airlines such as Qantas, which is the focus of this article.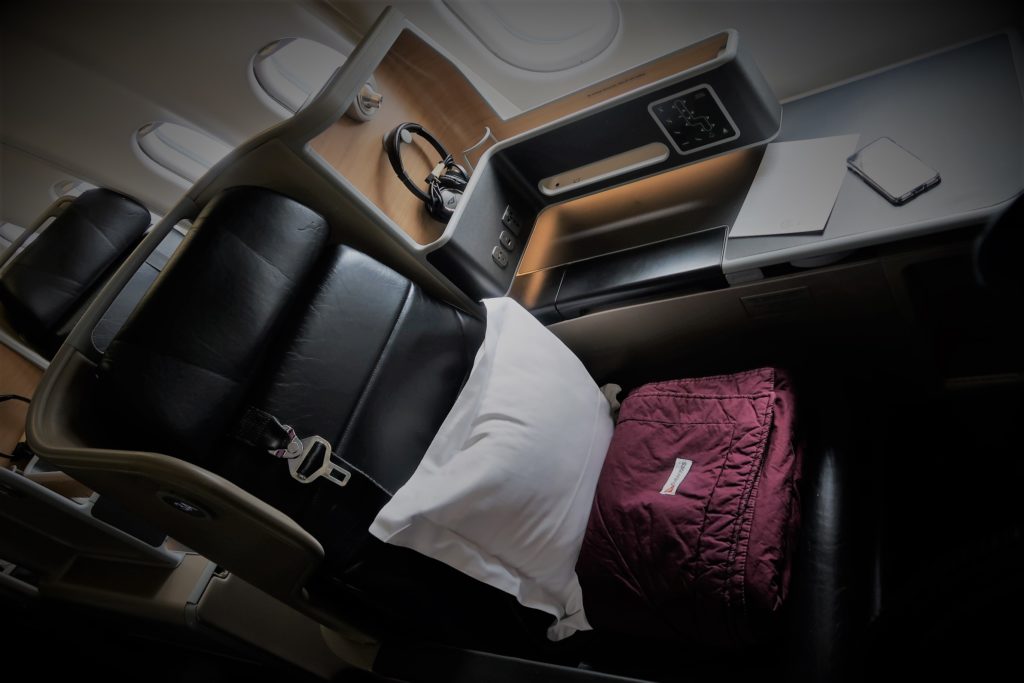 Zone one short-haul flights of up to 650 miles represent the very best value.
Example: Qantas operated flights between Melbourne – Sydney
As an example, an economy Qantas flight between Melbourne and Sydney or Canberra and Adelaide can be redeemed for just 4,500 British Airways Avios (or 9,000 Avios in Business Class) plus minimal taxes. By comparison, Qantas Frequent Flyer charges 8,000 points in Economy and 16,000 points in Business for flights of up to 600 miles – so a British Airways Avios redemption can often be had at almost half the (points) price.
And when you consider that the Avios needed to redeem a Zone 1 Qantas operated flight would cost you approximately $90 economy / $180 business class (when based on the purchase of a 15k Avios bundle), it's clear that there is inherent value in holding a British Airways Executive Club account.
Medium haul flights can also represent good value when booked with Avios
Flights between 651 miles and 1,150 miles cost just 7,500 Avios to redeem in Economy or 15,000 in Business class. And you could also fly between Melbourne and Perth on the excellent Qantas A330 business suite for just 20,000 Avios.
Travelling overseas? You'll find your Avios could also come in handy for short domestic hops with Japan Airlines, American Airlines and Cathay Pacific.

How to take advantage of the Groupon Spain deal
Like all good deals, this one requires some effort, though it could definitely be worth your while if you have a specific use in mind.
Step 1 – (If you don't hold them already) you're going to need to sign up for an Iberia Plus account and a British Airways Executive Club account.
Signing up for Iberia Plus is relatively straightforward. You can access the joining form here.
However, signing up for a British Airways Executive Club account is a bit more complex. Unfortunately, British Airways restricts those with Australian addresses from signing up (possibly this goes back to the historical British Airways and Qantas tie-up), so you'll need to register with an overseas address.
If you're unable to use a friend or family member's address, an easy way to get around this rule is to sign up to a mail-forwarding service like My UK Mailbox. You'll be provided with a United Kingdom address for free, and you only pay when you agree to have a package on-forwarded (which shouldn't be required).
Step 2 – Once you have your membership details, proceed to the Groupon Spain website and create an account. The website is in Spanish, so switch on Google Translate if you need help with navigation. You can either register with Facebook or sign up manually.
Step 3 – Select the number of Iberia Avios you wish to purchase. Note that these sales are very popular, and blocks of Avios can sell out quite quickly (at the time of writing the 2,000 Avios option has been exhausted). Take note of the offer terms and conditions which are published at the bottom of the page.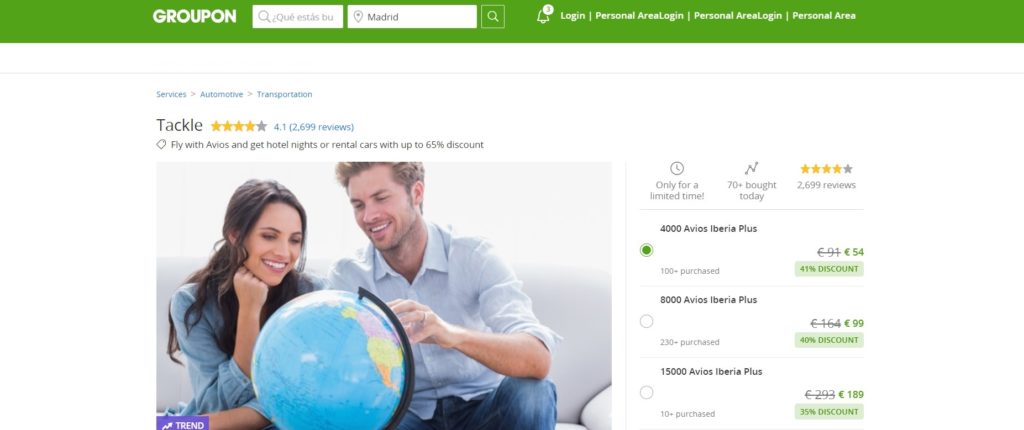 Step 4 – Following your purchase, sit back and wait for your voucher code. You'll then need to 'claim' your Avios by 13th March into your Iberia Plus account. You can do this by filling in the dedicated form here. Once your voucher has been redeemed, the Avios should be loaded into your Iberia Plus account in approximately 10 days.
Step 5 – After the Avios land in your Iberia Plus account, you can then transfer them across to your British Airways Executive Club account.
Once you've completed the steps above, it's a matter of redeeming your BA Avios for cheap Qantas operated flights!
Will you be taking advantage of the latest offer to purchase cheap Avios?
While you're here: Subscribe to our newsletter for the latest tips, deals and news. It only takes a few seconds and we respect your privacy: