Get inspired with Luxury Escapes Australia deals, and save with a Luxury Escapes promo code
Many of us dream of a luxury holiday, where your every need is taken care of in the most beautiful places. For some, it's always been an unobtainable dream. Now, with a Luxury Escapes deal Australia, a stylish holiday is within reach – at a fraction of the usual price! Plus, save even more when you use our Luxury Escapes promo code.
A Luxury escapes promo code or a discount offer is your ticket to holidaying in style at a fraction of the cost price! Use our Luxury Escapes promo code below to enjoy savings on your booking.
About Luxury Escapes Australia
Founded in 2009, Luxury Escapes is owned by Lux Group Limited, a privately owned company based in Melbourne. Lux group partners with other well-known companies including Scoopon and Cudo.
The Luxury Escapes Australia website has grown in popularity in recent years, and it is well known as one of the best websites for scoring a travel deal. With two million subscribers and counting, Luxury Escapes offers incredible deals at home and overseas. With borders closed, many Australians are using a Luxury Escapes promo code to book a luxe holiday at home. Of course, when travel opens back up overseas, consumers will be able to purchase bargain-priced holiday packages to destinations further afield. Luxury Escapes Australian deals cover popular locations including Singapore, Bali, India and the UK.
As a member of the International Air Transport Association, Luxury Escapes Australia offers luxury holiday packages with peace of mind.
Luxury Escapes Promo Code Australia 2022
Receive a $50 discount toward your first Luxury Escape

Follow our link to claim your saving on your first purchase with Luxury Escapes.
What sets Luxury Escapes Australian deals apart from the rest?
When it comes to shopping around for a holiday package, Luxury Escapes is one of the most popular websites on the market. Here's how they go above and beyond:
Unique search function: The Luxury Escapes website boasts a unique vacation filter, allowing users to browse by type of vacation and destination. This can help you find that amazing holiday deal sooner
Flexible booking options: Luxury Escapes offers two booking options for the ultimate in flexibility: booking and reverse now book later.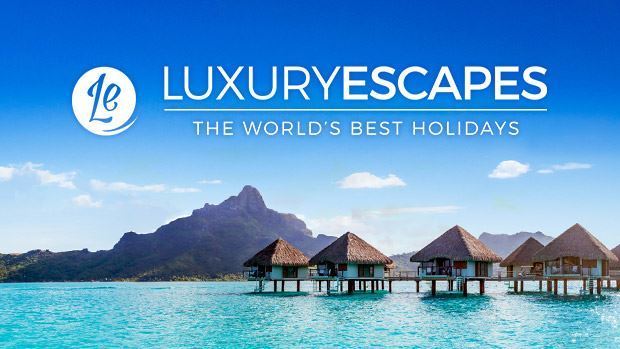 Change of mind guarantee: Luxury Escapes Australia offers a seven-day change of mind guarantee, providing peace of mind in uncertain times. Travellers can cancel a trip for a full refund within seven days of booking.
Get a discount: Apply a Luxury Escapes promo code to score a sweet discount on your first booking.
Read on to discover more about how a Luxury Escapes holiday deal can work for you!
What types of Luxury Escapes Australian deals can I find?
The thing we love most about Luxury Escapes Australia is that finding a holiday package to meet your needs is so easy. The Luxury Escapes website search function has been designed to allow you to filter by the type of accommodation you are looking for.
Luxury Escapes holiday packages cover all kinds of places. Think boutique hotels, family-friendly getaways, group holidays, romantic villas or beach retreats. Whatever you are looking for with your next holiday, it's likely that you'll find it with Luxury Escapes.
Looking for inspiration on where to use our Luxury Escapes promo code? Browse holiday deals for destinations like Queensland, Maldives, or Bali Luxury Escapes Australian deals. Luxury Escapes Australia offers deals for hotels all around the world and closer to home. And, when you use our Luxury Escapes Promo Code, you could save even more money!
We've listed out a number of compelling holiday options to get you inspired.
Luxury Escapes travel deals Australia
No matter the type of holiday you are looking for, be it family-friendly, a romantic getaway or the adventures of a lifetime, Luxury Escapes Holiday Deals has a package for you.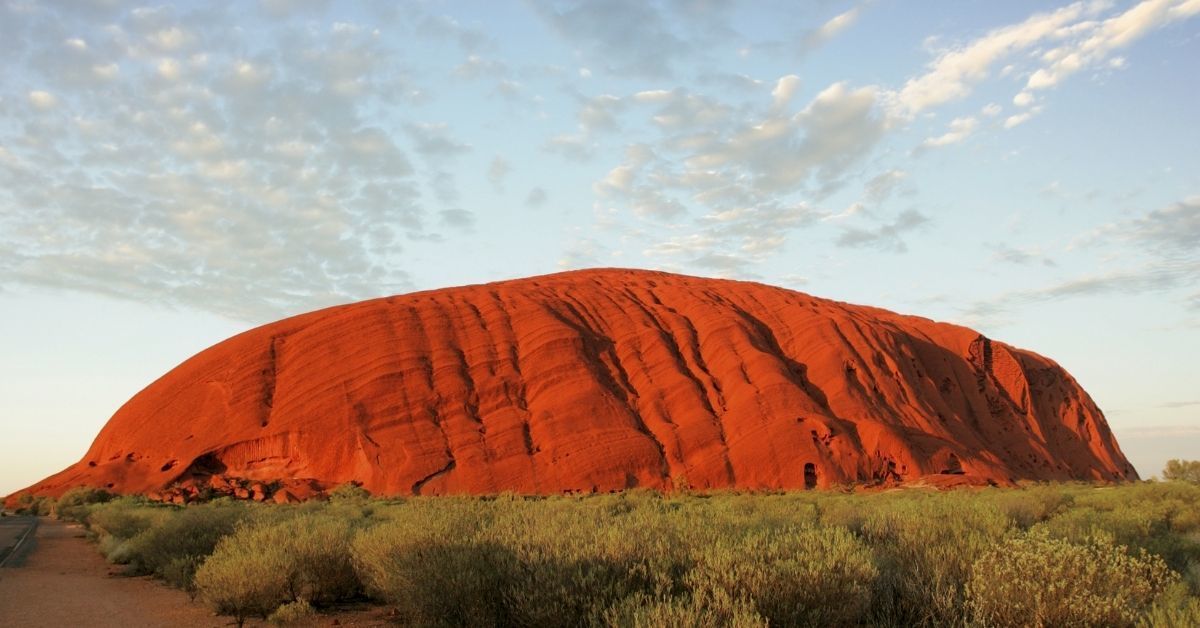 Luxury Escapes offers a range of luxury packages for anyone looking to travel within Australia. Browse from over one hundred hotel partners domestically, and let Luxury Escapes assist you to explore your backyard in luxury.
Luxury Escapes city getaways
For those looking to experience Australian cities for a metropolitan getaway, or even a staycation, Luxury Escapes offers holiday packages to destinations including Sydney, Brisbane, Perth and Adelaide. Choose from family-friendly accommodation, through to top 5 star hotels – all bookable at a discount with our Luxury Escapes promo code.
Luxury Escapes Sydney holiday deals
Stay in the beating heart of Sydney at The Sebel Quay West Suites Sydney. Enjoy being just steps from Circular City, with views of the Sydney Opera house. Enjoy the city by day and come back to this one-room apartment with a view of the skyline and a fully equipped kitchen.
Luxury Escapes Barossa getaways
Luxury Escapes Australia also offers holiday packages to Barossa Valley, for those who want to escape from the city for a while. For a more relaxing holiday experience, Luxury Escapes has a range of hotels for that, like Le Mas Barossa. Enjoy waking up to the rolling hills of Barossa Valley in a French-inspired hotel. Relax with a full breakfast each morning, plus a bottle of wine and a charcuterie board when you arrive.
Luxury Escapes beach vacations
Luxury Escapes Australia even has holiday packages for those looking for a beach vacation. Take a trip to Coral Coast and stay at the luxury hotel at The Point Resort. The Point Resort holiday package offers waterfront apartments. These are perfect for a couple's getaway or even the whole family. These luxury apartments come with a bottle of wine as a welcome gift, a private balcony, a full kitchen and a spa bath.
Luxury Escapes Broome holiday deals
Looking to stay close to home while still enjoying the sunshine? Check out family-friendly trips to the beautiful Cable Beach. Luxury Escapes offers holiday deals to the award-winning resort Broome Escape. Offering apartments with a kitchen, and even a washing machine it's the perfect getaway for the whole family.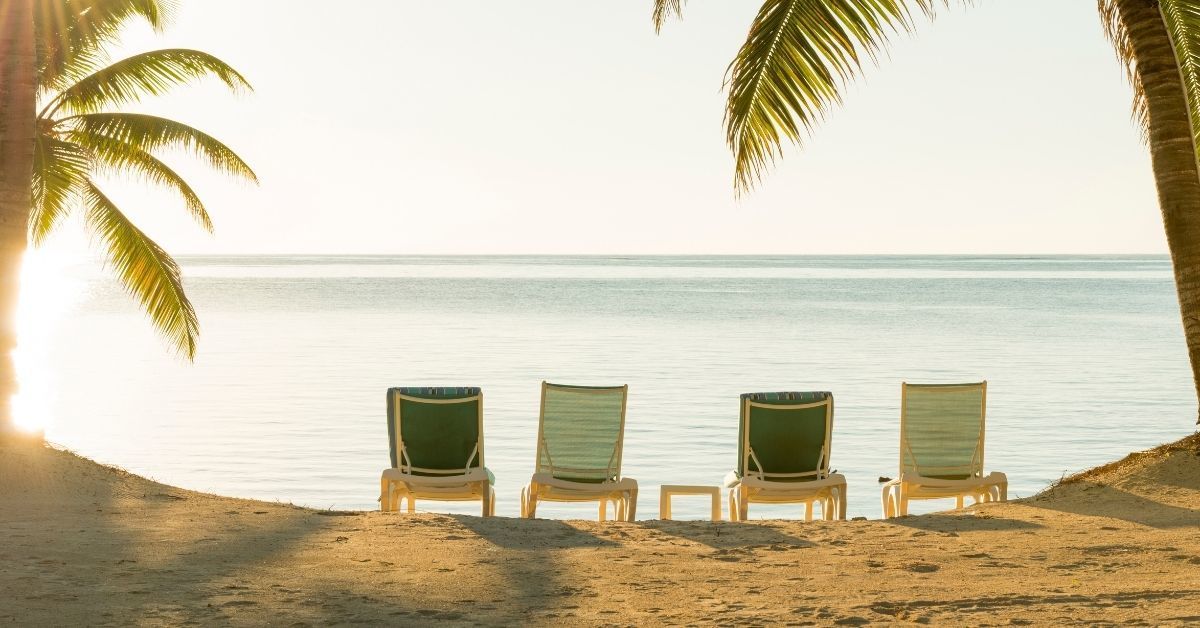 For a low nightly rate, you can get a one-bedroom apartment complete with a kitchen and full bathroom. With an added luxury touch, the hotel will leave a welcome bottle of wine in your room when you check in. Luxury escapes holiday deals even allow you to pick a return flight along with your hotel room. The holiday will cost even less when you use our Luxury Escapes promo code.
Luxury Escapes Tamworth holiday packages
Looking to get away to somewhere more romantic? Luxury Escapes holiday deals have you covered. The beautiful and award-winning Powerhouse Hotel Tamworth by Ridges offers a romantic, luxurious getaway. Offering stellar dining options and VIP treatment, this is a holiday package you do not want to miss. Stay in Australia's country music capital and enjoy all that the city has to offer. Save even more money with a Luxury Escapes promo code.
Luxury Escapes Tasmania deals
If you're looking for something different for your next luxury vacation that's not too far from home, Luxury Escapes has you covered. Why not try taking a luxury coach tour through Tasmania. With a six-night vacation through Luxury Escapes holiday deals, you can get luxury transportation along the trip. While also getting to stay at luxury hotels each night, with breakfast and some dinners included.
Booking Luxury Escapes Australian deals overseas
Luxury Escapes doesn't just cover breathtaking trips in Australia, they also offer holiday packages to popular destinations overseas. A Luxury Escapes holiday deal unlocks packages to places like Bali, the Maldives, and Cam Ranh.
Luxury Escapes Maldives holiday deals
For the ultimate in indulgence, why not getaway to the beautiful Maldives? Luxury Escapes offers a range of Maldives holiday packages.
Luxury Escapes holiday deals are often all-inclusive. Depending on the offer you're looking at, it could cover everything from all-inclusive drinks, food, water sports equipment and even a return flight. Book your return flight with Luxury Escapes and get an escort to the airport and airport lounge services when you arrive.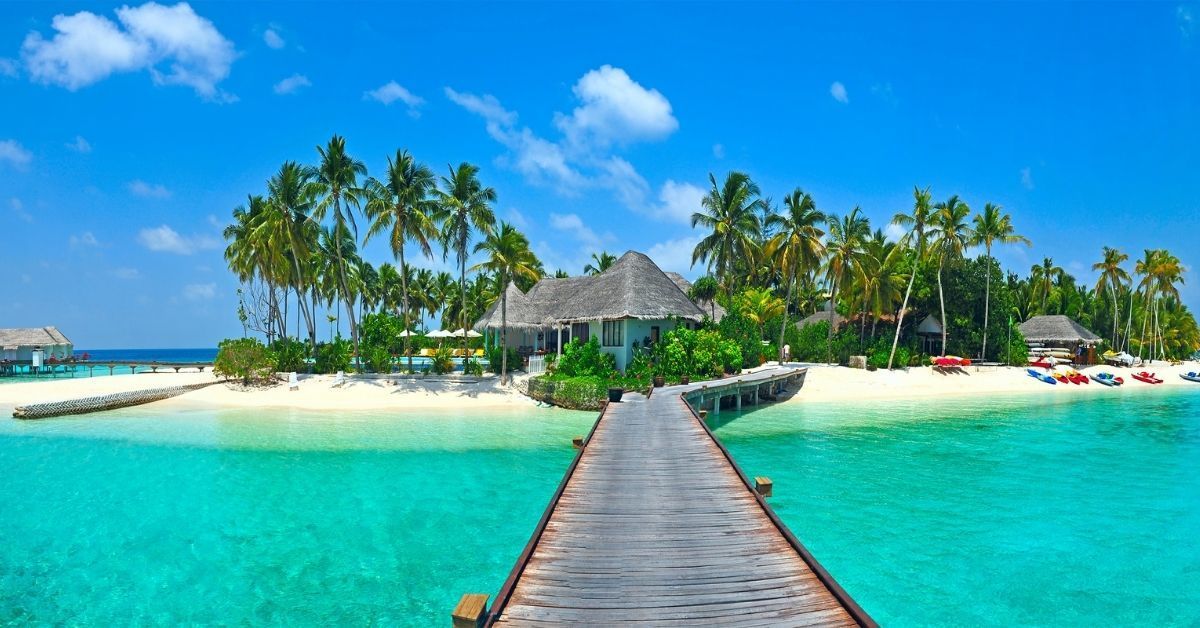 Why not choose a family luxury holiday in the Maldives? Enjoy a private luxury beach villa with your own mini bar, and enjoy all-inclusive food and drinks.
Luxury Escapes Dubai hotel deals
A luxury couples' holiday could await you at a beach hotel in Dubai. One such option is The Ritz-Carlton at the Dubai International Financial Centre. Ranked number 15 out of hotels in Dubai accordion to Trip Advisor, this top hotel offers the utmost in luxury and decadence. This holiday package includes free following food and drinks in the Ritz Carlton Club Lounge. Stay just steps away from some of the best sites in Dubai like The Dubai Mall, and Jumeirah Beach.
Luxury Escapes Phuket holiday deals
Sometimes we want to go somewhere a little further away, giving us a chance to experience the local culture. Why not check out the range of Luxury escapes hotels in beautiful Phuket Thailand? Consider Katathani Phuket Beach Resort, currently on offer for 8 to 10 nights. This beautiful hotel offers access to the white sands of Kata Noi Beach with beautiful views of the ocean.
Splash out on a holiday package for your family that gives you a luxury experience. Kata Noi Beach Resort offers all-inclusive drinks and meals, a Thai cooking class, and a Thai massage. Let Luxury Escapes take care of everything and pick a return flight.
Luxury Escapes cruise deals
Hotels are not the only holiday package available with Luxury Escapes. Savvy travellers will also find great deals on luxury cruises, which are often offered at a deep discount. Use a Luxury Escapes promo code to save even more.
Here are some example Luxury Escapes cruise deals:
Luxury Escapes cruise South Australia
See more of what the world has to offer with a trip around South Australia aboard the PS Murray Princess.
This traditional inland pinwheel is the largest in the Southern Hemisphere. Stay for four, five or 8 days and experience guided nature walks, nightly entertainment and eco-excursions. All meals while on the boat are included, airport parking and transfers to and from selected Adelaide CBD Hotels.
Luxury Escapes Australia cruise Singapore to Perth
One of the amazing holiday packages offers a 12-night cruise from Singapore to Perth with Azamara Cruise. Enjoy luxury on the water. Meals on the ship are included along with beverages. Enjoy 2 days in Bali and 1 night in Geraldton so you have all the time you need to explore everything these destinations have to offer.
Luxury Escapes river cruises
Itching to venture a little further from home, why not try a holiday package from Budapest to Prague on an 8-day luxury cruise for a small group of only 16 travellers. This Luxury Escapes holiday package includes a 2-night stay in Budapest, 3-nights in Vienna, and the last 2 nights in Prague. With breakfast and two dinners included, there is plenty of opportunity for romantic dinners at every stop.
Luxury Escapes Australia tours
Not only does Luxury Escapes offer hotel stays overseas, but they also offer a range of tours. Whatever style of luxury vacation you are looking for, Luxury Escapes packages cover it all. Luxury takes on a whole new meaning when booking a Luxury Escapes deal in Australia.
One unique tour offering you'll find with Luxury Escapes is a walking tour. A walking tour is a chance to follow a tour guide and get closer to nature, such as by walking trails through Darwin and Kakadu National Park. Tours like the one from Northern Territory even offer two boat trips, one on the Corroboree and the other on the Ubirr River. Luxury Escapes promo codes can be used to book tours.
Luxury Escapes and Qantas Frequent Flyer partnership
Qantas Frequent Flyer and Luxury Escapes have recently launched a partnership that unlocks the ability for Qantas Frequent Flyer members to earn and use Qantas Points when booking an eligible holiday package through Luxury Escapes.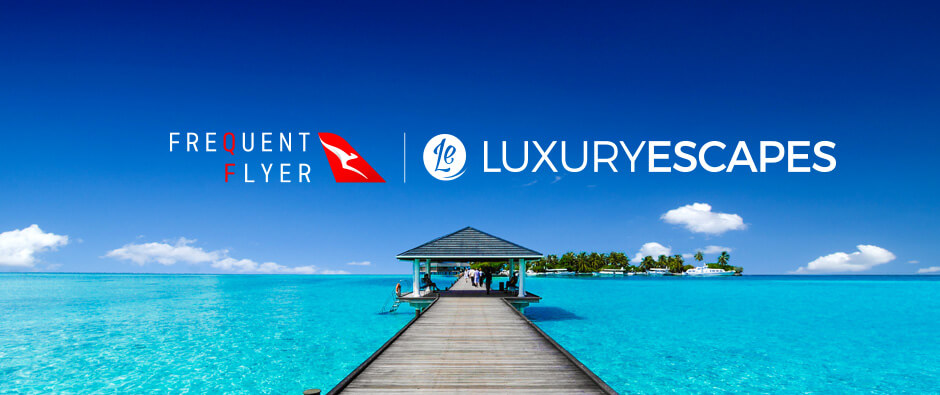 Earning Qantas Frequent Flyer points: Qantas Frequent Flyer members get 1 Qantas Point for each $1 spent on eligible Luxury Escapes bookings.
Redeeming Qantas Points: Qantas Frequent Flyer points can be redeemed for Luxury Escapes bookings at the rate of 40,000 Qantas Points for $200. This is a very low redemption rate, that sees Qantas Points exchanged for a value of just 0.5 cents per point.
How to book a Luxury Escapes Australia holiday deal.
Once you've browsed a selection of Luxury Escapes holiday deals and you know where you want to go, it's time to lock it in. Whether it's a vacation in Athens, a hotel stay in central London, or a luxury trip to Barcelona, this step-by-step guide will guide you through the process of booking your holiday package. Plus, don't forget to apply our Luxury Escapes Australia promo code!
The first step is to pick your holiday package. For this head to the front page of the site. Use the two filters for Destinations and Type of Escape, and from these click on the holiday deal, you are interested in.
Once you are looking at the page for the holiday deal you want to buy, you will see a button that says View all Package Options. Here you can choose the number of nights, and the style of the room. These holiday packages also include the option of a return flight for the trip. Another good thing is to check the fine print, this will inform you of any national holidays, or travel blackout days.
Receive a $50 discount toward your first Luxury Escape

Follow our link to claim your saving on your first purchase with Luxury Escapes.
When you are ready to book there are two options one of them is Check Availability. A new page will open then prompting you to add the number of travellers and the number of packages you need. Be sure to check how many people each package includes. Clicking View available dates will cause a new page to load.
Select when you would like to travel and select the day you want to depart. When you press continue a pop up may appear here an option to upgrade will be offered. Upgrades vary from the different hotels and different trips, each offering a unique set of extras. Choose an upgrade or move to the next page.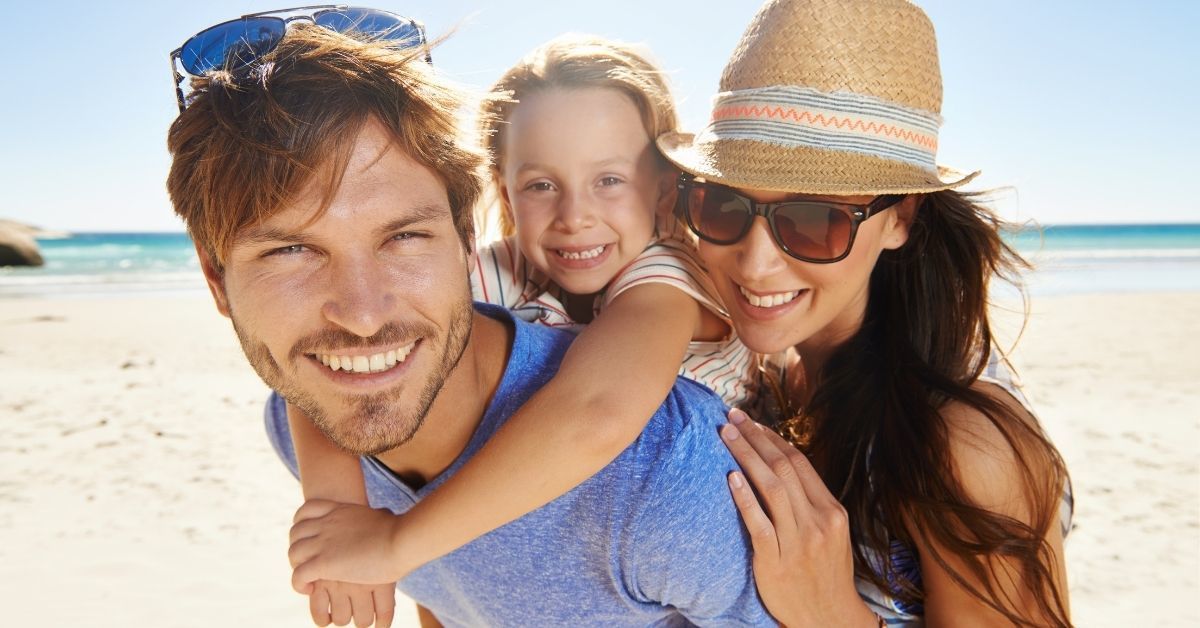 Luxury Escapes holiday deals want to help you plan every part of your trip to perfection, this is why they also offer suggestions for different add-ons to your trip. They will vary from each place but some may include experiences like racing cars in Barcelona, drink packages at local bars, airport lounge access and even pet watching services.
Then, all there is left to do is review your package and enter your payment information. Luxury Escapes offer an SSL Secure payment platform so you can be sure your information is safe. They accept a variety of payment methods including Visa, MasterCard, American Express and Maestro. They also allow you to pay using your PayPal account.
Luxury Escapes buy now, book later
Luxury Escapes offers a Buy now, Book later option for holiday deals. This feature allows travellers to buy a holiday package now and pick from available dates later. Once you have checked out, just go to My Account and select your travel dates, it's that easy.
Luxury Escapes Australia Seven-day change of mind guarantee
Travel with peace of mind when you use Luxury escapes holiday deals with their 7 Day change of mind guarantee. Within 7 days of booking your holiday package, you will receive a full refund on the package. As long as the cancellation is being made no less than 21 days before your check-in date.
If you are cancelling outside of the seven days, then your holiday package is subject to the Refund Policy.
Conclusions
For anyone looking to take some time away with a beautiful luxury vacation, Luxury Escapes is your place to go. With easy website filters helping you to select your vacation, a reserve now, pay later option and peace of mind 7-day change of mind guarantee Luxury Escapes Australia is a compelling choice for savvy travellers. Plus, you'll save even more with a Luxury Escapes promo code.
Frequently Asked Questions (FAQ) – Luxury Escapes Australia
How can I use a Luxury Escapes Australia promo code?
Click here to score $50 off your booking with our Luxury Escapes promo code.
Who is Luxury Escapes Australia?
Founded in 2009 Luxury Escapes Australia is owned by Lux Group Limited, a privately owned company based in Melbourne.
How do I contact Luxury Escapes Australia?
The Luxury Escapes Australia support team can be contacted via email: [email protected] You can also call +61 2 8320 6845 to speak to someone over the phone.
Can you cancel a Luxury Escapes Australia booking?
Yes. Luxury Escapes Australia offers a 7-day change of mind guarantee for peace of mind. Click here to find out more about how this works.
I booked my travel dates but I need to change them, what can I do?
Most of the hotels that partner with Luxury Escapes Australia allow you to change the dates. That will depend on the hotel's cancellation policy. There may be a small administrative fee charged by the hotel for a date change.
For tours and flights, you can contact Luxury Escapes by filling out the submissions form and they will do their best to assist you.
While you're here: Subscribe to our newsletter for the latest tips, deals and news. It only takes a few seconds and we respect your privacy: