Savvy Qantas Frequent Flyers can rack up points fast with the Ingogo Taxi App.
Combining all the available taxi operators under one app, Ingogo has shaken up the ridesharing market with sharp fares and easy usage.
Plus, right now it's possible to earn Qantas Points with Ingogo. Read on to find out how.
What exactly is Ingogo?
Nobody enjoys those peak times when each of your friends or family is on hold with a different taxi company, waiting for the first operator to answer… Well, it needn't be a problem any longer.
Ingogo allows you to schedule rides up to 48 hours ahead of time, or on a whim. With all the taxi operators at your disposal, in one place, the Ingogo taxi app is the only place you need to look.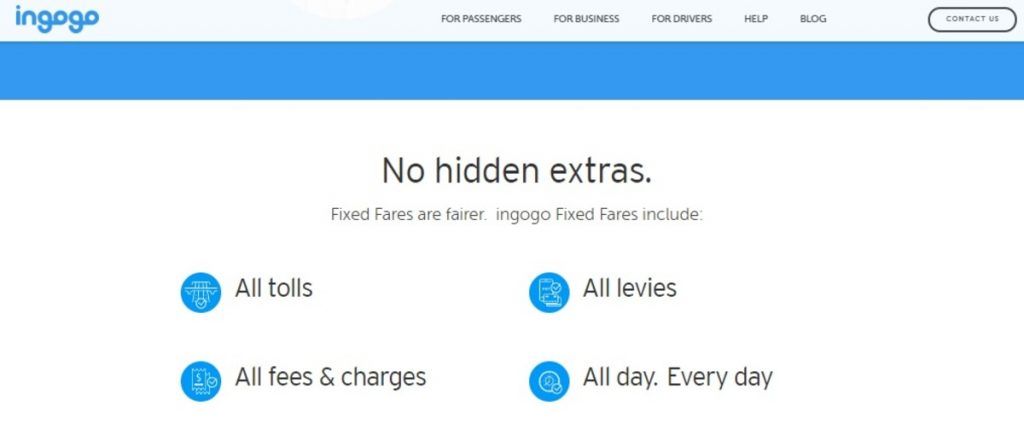 Choose from the fastest route or the recommended route to your destination. Ingogo provides you with a fixed, all-inclusive fare at the start of your journey with prices set before you take off! No more nasty surprises. Plus, there's no surge pricing.
When you arrive at your destination, there's no need to get out your card or cash – payment is processed via the Ingogo taxi app at the end of your ride.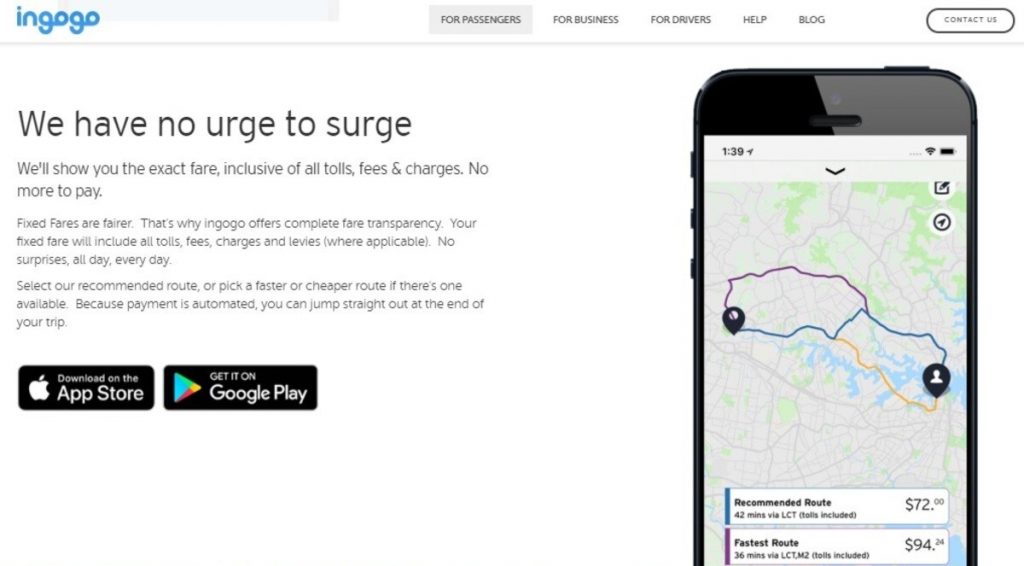 You'll be jumping at any opportunity to get out and about – it's so easy to get from A to B with the Ingogo taxi app.
Plus, now you'll earn Qantas points with Ingogo.
How can I earn Qantas points with Ingogo?
Happy days! Qantas and Ingogo have partnered together to allow you to make the most out of both of their offerings. You can now earn Qantas points with Ingogo when you download the Ingogo taxi app, link your accounts, and start riding.
Qantas and Ingogo introductory offer
New users can now earn 1000 Qantas Points on the first four taxi trips with Ingogo.
To link Qantas and Ingogo, follow the steps below:
Step 1: Download the Ingogo taxi app via the Apple App store, or Google Play.
Step 2: On the app in the sign-up process, add your Qantas Frequent Flyer membership details where prompted.
Step 3: Book a ride through the app – over the first four rides, you can earn 1000 points!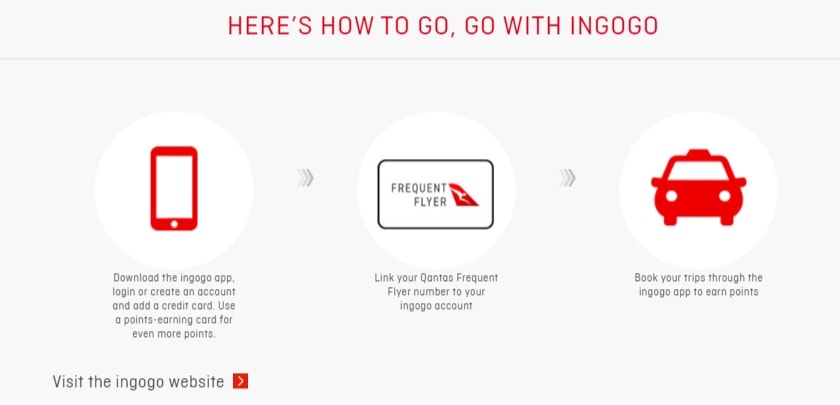 Earn ongoing Qantas Points with Ingogo
If you regularly use a passenger pick up service, or possibly public transport, why not earn points for it along the way? Use the Ingogo taxi app when you travel, and earn Qantas points – 1 point for every dollar you spend on travel!
Linking your existing Qantas and Ingogo accounts is easy.
Step 1: Login to your Ingogo account on the app
Step 2: Click the menu icon on the top right corner of the home screen
Step 3: Scroll down to Qantas Frequent Flyer, and enter
your details.
Step 4: Order a ride through Ingogo and start earning!
The Qantas and Ingogo points system currently rewards travellers on a 1 for 1 basis: $1 spent equals 1 Qantas Frequent Flyer point. As an example, a 45 taxi ride earns you 45 points.

While Qantas and Ingogo are great buddies, points will not automatically land in your Qantas account, they make take some time – so have a little patience!
You lucky duck! How to join Qantas Frequent Flyer for free with Ingogo
If you've been thinking about signing up for the Qantas Frequent Flyer program for a while, but didn't want to pay a sign-up fee, here's an avenue for you. Right now, Ingogo members can join the Qantas Frequent Flyer program for free!
It's nice and easy – simply follow this link
As a new Qantas Frequent Flyer member, you will begin to accumulate points for your Ingogo trips as soon as you sign up.
If you really want to bump up your points, use a points-earning credit card as your payment method to really crank the points.
Late night show, perhaps? Or need to schedule an early morning airport pickup?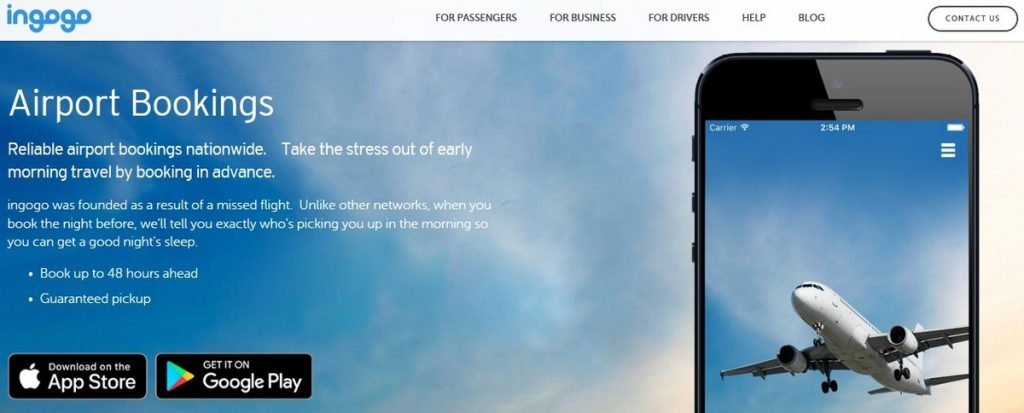 Whenever you need to get around, what better way than to combine all the existing taxi operators? Enjoy this new offering from Qantas and Ingogo and take advantage of this fantastic new service, while accumulating points in yet another way. It's a win-win!
This is such a fantastic offer and partnership, but it may not be around forever, so make the point of the opportunity to earn Qantas points with Ingogo, and earn while you ride.
While you're here: Subscribe to our newsletter for the latest tips, deals and news. It only takes a few seconds and we respect your privacy: