Discover 28 of the best online money-making opportunities in Australia
Thanks to the internet, there are literally hundreds of ways you can potentially make money online in Australia. And the best part? There's no need for a long commute or office politics, as you can earn cash from the comfort of home.
Whether you're looking to replace your offline income, grow your savings or you're simply trying to earn some extra money on the side, here are over 20 of the best ways to make money online in Australia.
1. Complete online surveys for cash
When it comes to ways to make money online in Australia, market research is our top pick! Paid online survey gigs can involve anywhere from 5 minutes to a couple of hours – and are paid according to the time you need to invest. And, since most survey sites offer mobile-friendly questionnaires, you can make money on the go!
With paid surveys, the concept is simple: Legitimate market research companies invite you to answer questions and give an opinion on products or services. Opportunities are presented to you, based on your behavior or buying patterns. Companies will use this data to improve products and services.
Want to learn more about how making money with online surveys works? We've compiled our list of the best (and most legitimate!) online paid research websites and money-making apps with information on payment rates – and how fast you'll get your money – in our Paid Surveys Australia post.
Top Paid Survey Picks:
Start earning cash by joining some or all of our top Australian paid surveys now!
TIP: These legitimate sites are free to join. We recommend you sign-up for multiple Australian paid survey sites in one go for the best chance to earn more cash and rewards.
Some online surveys pay in vouchers or gift cards as opposed to cash. But sites like Octopus Group transfer real cash earnings direct to your bank account. If you complete online surveys often, eventually, the small amounts will add up to something larger – like enough money for groceries!
In order to make money with online surveys, all you need is an internet connection and a small amount of time per day to answer survey opportunities.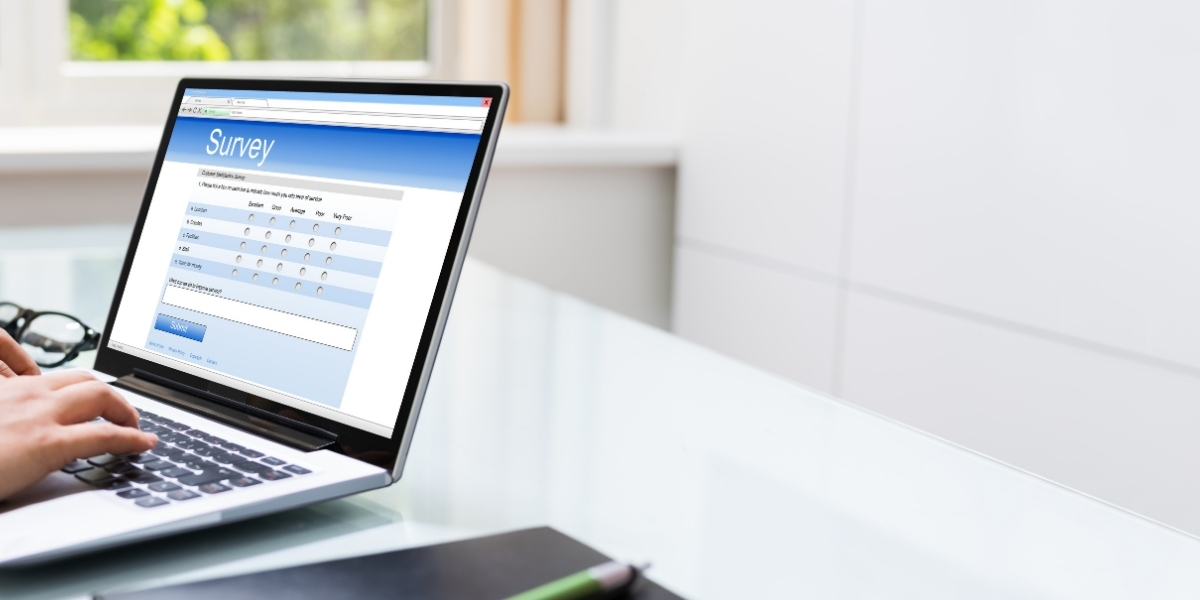 It's not going to be easy-breezy cash right away but if you put in some effort then soon enough those extra dollars and gift cards will start adding up. So, what are you waiting for?
2. Get paid to shop (seriously!)
A few years back, if someone had told me I'd get paid simply for scanning my purchases, I would have laughed. But the fact is, there's a significant value attached to understanding purchasing habits, so some companies are paying consumers money, simply for sharing shopping data.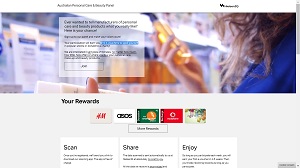 Do you purchase health, beauty, or make-up products? NielsenIQ Beauty Panel wants to know what you think. Join here for free and score a $10 E-voucher for participation!
In Australia, there are plenty of credible and trustworthy sites that offer cash, gift cards, and more, simply for sharing your shopping habits. Our top three, legitimate picks (with free sign up!) are listed below:
Any Australian consumer can take part in sharing shopping data, no matter how much or how little you purchase. Depending on which company you sign up for, even reporting no purchases could earn you rewards.
3. Earn money just by being online
Sounds like a scam right? Wrong! Did you know there are actually a small number of companies willing to pay for data that you may not think is worth anything? In some cases, legitimate companies will reward you, simply for surfing the web. Here are our top 3 picks:
4. Become a mystery shopper
A form of market research work, mystery shopping is where an individual acts as a genuine customer, obtaining data on a business. Brands and retailers commission survey companies to covertly assess various aspects of a service, product, or business.
But, mystery shopping isn't always about buying a service or product. Assignments may involve carrying out activities such as price checks, benchmark studies, stock checks, retail audits, competitor research, or product reviews.
4. Start an eCommerce website
Hands up if you're technologically challenged? Me too!
But here's the thing: There's absolutely no reason why that should put you off building a website to make money online in Australia. In fact, these days, almost anyone can create an eCommerce website to start earning extra cash.
Here's a quick step-by-step guide to getting started with an eCommerce website:
Research your preferred niche and buy a domain name
Pay for hosting
Design your site using Shopify or Wix, or even free WordPress themes from ThemeForest or with templates like Blogger
Create an inventory of your items for sale
Use Google Keyword Planner to find what people are searching for so that you can create blog posts around those topics and drive more traffic
Write high-quality blogging content according to what will draw in readers
As your organic traffic grows, consider signing up for affiliate marketing, Amazon or a display network like AdSense or Ezoic – it'll only take 10 minutes!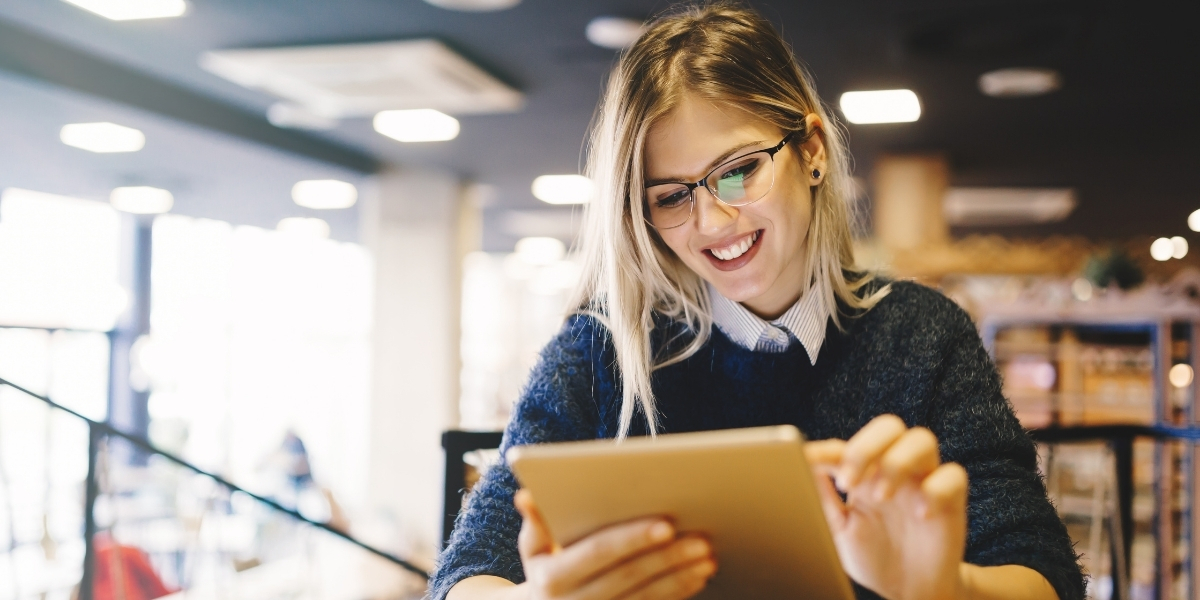 Using website solutions like Shopify and Wix, it can be easy to create an eCommerce site and make extra income selling products on the web. Offering goods and services you know and are passionate about is a good way to start earning money because there are likely other people out there who love them as well!
You can find out more about Shopify and get a 14-day free trial on Shopify here.
Prefer to use Wix? It's easy to create a professional website with the Wix Website Builder. Wix simply offers hundreds of fully customizable design templates, which you can tweak with your own features.
5. Answer questions online with Just Answer
JustAnswer is a user-pays website that offers money for experts to answer professional questions.
As a service-based website, JustAnswer works like this: Consumers looking for information are connected to experts, who provide an instant answer. Users can either get receive a written answer or over the phone, with chosen options varying in price. For those who aren't sure what they need to ask about, this site gives them more than enough variety in subjects to choose from.
If you are a highly skilled Aussie professional (think a lawyer, doctor, engineer, or teacher), all you have to do is sign up as an expert with the site and start answering questions. It could be a very easy and convenient way to make extra money online.
6. Get creative and sell on Etsy
Want to know one of my guilty shopping secrets? Buying handcrafts on Etsy!
Whether you live in Australia or overseas, Etsy is THE place for people to showcase their handmade or vintage items and craft supplies. The website functions as an online marketplace where you can find anything from jewellery, bags, clothing, home décor, and furniture all under one roof!
If you're a creative type, Etsy could be a great place to sell handmade items. With a global network of sellers, it's easier than ever for Australians to make sales through the platform.
Here in Australia, Etsy regularly partners with Cashrewards for tempting cashback deals, so you can tap into growing demand and specials offers targeted to the domestic market.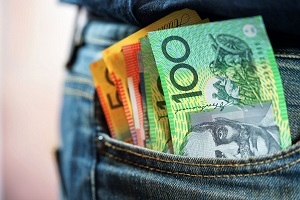 $10 BONUS CASHBACK WITH CASHREWARDS
Score $10 back when you shop in-store or online with Cashrewards, Australia's favourite cashback site. Sign up with our exclusive link now! Join here.
Of course, if you want more exposure, you could always look at selling your creations on online platforms like Amazon or eBay too!
And finally, if you're willing to leave the couch and make sales offline, craft fairs, farmer's markets, and local retailers come into play. Hosting a stall and a market or fair will allow people to view and test out your items, expanding your sales base.
7. Work as a virtual assistant
Working from home as a virtual assistant (or VA) is growing in popularity as a side hustle for efficient, organised Aussies. All you need to get started is a space to work, a high-speed internet connection, and a PC or laptop.
If you have experience in administration, copywriting, social media management, and more, your skills are very likely in demand. Of course, if you don't yet have the needed skills to make money online in this way, then there's plenty of online training available.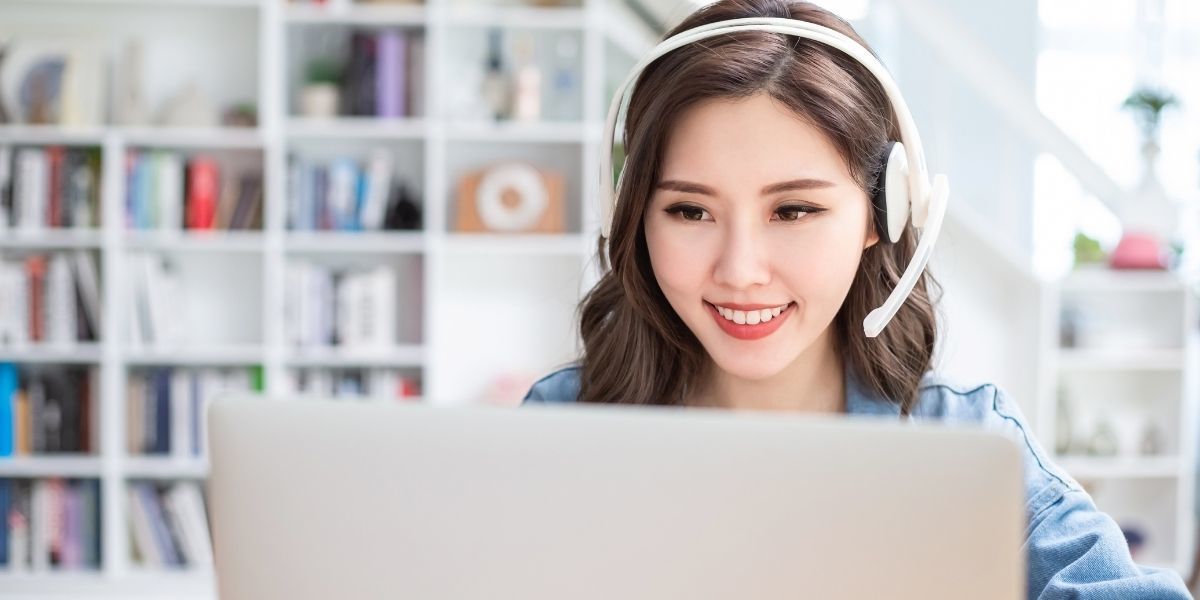 Depending on the tasks you complete, you can expect to make good money working remotely!
There are various ways to make money online as a VA. While many people choose to advertise services privately, you could also choose to sign up to freelancing platforms such as Legiit, Freelancer and UpWork.
Why not work from the comfort of your own home as a virtual assistant and make some extra cash online?
8. Learn to sell items via dropshipping
Dropshipping is a popular way for commerce-savvy Australians to make money online. It's very similar to retail arbitrage, in that it involves buying at a lower price and selling at a higher price.
Dropshipping sounds like the dream of every lazy entrepreneur. You don't have to worry about storing anything, and products can be shipped directly from warehouses so shipping costs are lower too! As long as you know how to find a great supplier without getting scammed into buying rubbish no one wants or needs, then dropshipping might just work for your business idea.
That said, this online money-making opportunity is probably one of the hardest to break into on our list. This is because it will require you to learn a set of skills that you may not have. You can learn about dropshipping by watching educational videos on YouTube and following dropshipping websites.
And, while many Australians make money online with dropshipping, it's important to understand that there are still risks involved and that many consumers may prefer to buy from established retailers. As a concept, it can also be hard for some people to fully understand or grasp. Because of this, it isn't for everyone. However, some people can earn significant coin in this way. In fact, there are people out there making a full-time living simply by selling items via a dropshipping model.
9. Get paid for reviewing music
Have big dreams of working in the music industry? Slice The Pie could be your chance! On this reviewing app, you'll get paid for reviewing songs and products anonymously. You can withdraw any earnings via PayPal immediately after completing a review task. As people rate your reviews well, prices will go up.
Slice The Pie makes writing about more than just money: it's also an opportunity to help others who are passionate about what they do too.
10. Start a blog
Many Australians dream of starting a blog. While there's skill involved, with the right focus and commitment, long-term, it can offer a lucrative way to make money online.
When you start a blog, initially, you'll need to invest intensively in time and resources to get it up and running.
However, once your blogging website is live, you might be surprised that maintaining a blog can then take just 5 hours per week if you stay committed. You'll need to invest regularly in content creation, site maintenance, SEO strategies, and self-education.
Before you start a blog, you'll need to carry out research about the topic you plan to write about. It will help if it's a topic that you're passionate about. Of course, not all topics sell, so ensure you choose a niche that has the potential to earn you income down the track.
Starting a blog may not be the quickest way to make money in Australia, but with determination, commitment and focus on your niche you can grow it into an empire that pays off.
11. Sign up for product testing
Last but not least, product testing can be a fun and inventive way to earn a small amount of cash online. Plus, you'll often get fabulous freebies, samples, gift cards, and vouchers too! Whether you like testing out new products or want to make a little extra money, becoming a product tester could be the way to go.
There are many legitimate sites that offer product testing opportunities. Here are our top picks and favorite product testing sites that allow you to make money online in Australia:
| Product testing site: | What you get: | How long does it take to get paid? |
| --- | --- | --- |
| Home Tester Club | Products to try, delivered to your doorstep. | Nil. Keep the products you've tested. |
| Kid Business | You'll receive free products and access to VIP events for your efforts. | Nil. You'll receive free products and access to VIP events for your efforts. |
| Beauty Crew | Free full-sized products to test and review. | Nil. Keep the products you've reviewed. |
| Social Soup | Free products, services, and even experiences to showcase to your audience. | Nil. Keep the products you've reviewed. |
You can read our full article dedicated to product testing in Australia right here.
While some product testing requires you to take part in person, many opportunities can be completed online or in-app, from the comfort of your own home. For most websites, you'll just need an email address and will automatically get sent more details about what they are looking for but sometimes it's necessary beforehand too.
12. Trade stocks online
Trading stocks is growing in popularity in Australia. While there's risk involved, for some savvy people, it can be a legitimate way to make money online. This is especially the case where there is volatility in the stock market.
To start trading, all you need is an online trading account. There are many different websites available for Australians, and my personal favourite is SelfWealth.
For those new to share trading, an online platform like SelfWealth provides a safe and secure environment for exploring the basics. You can also find tips on investing from seasoned traders in their forums or via blogs that are regularly updated with market news.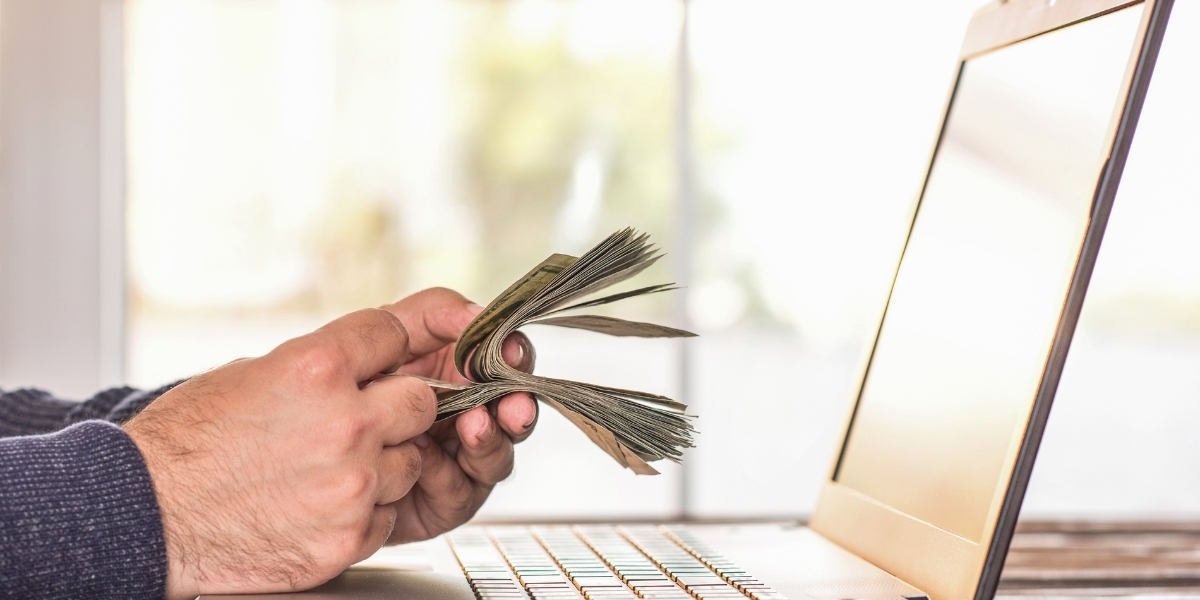 SelfWealth bills itself as Australia's cheapest online broker, with a fixed, low brokerage fee. To get started, why not join via the SelfWealth referral program? Sign up via our unique link and receive five free trades valued at $47.50 in total.
Planning to trade shares in overseas markets? Consider IG Share Trading, eToro CMC Markets, or Bell Direct.
Of course, trading isn't for everyone. Before you get started, you should undertake research and seek financial advice to ensure that it's an activity that you are comfortable investing time and money in. If risk isn't your thing though, don't worry, there are plenty of other more conservative online money-making options on this list!
13. Rent your home as an Airbnb host
No matter where you live, chances are that your home has potential as a hotel. You have the ability to control who stays in it, and make money on them while they're there. In the current global climate, Airbnb is fast becoming one of the most popular ways to experience travel.
If you have a full home or a space you're in a position to rent out, Airbnb allows you to do this, with listings placed entirely online.
With Airbnb hosting, you can utilise your home for profit by opening up space for other travellers when not using it yourself. The benefits can be considerable. Not only do you get some extra cash online by renting out rooms or an entire house via an online platform, but you also benefit from meeting new groups of interesting people and hearing about different cultures across the world all at once.
14. Advertise your services via Airtasker
If you've got time to carry out odd jobs here or there, then the Aussie service website Airtasker could be the perfect platform to help you find them.
Airtasker is a platform for people to post jobs, and offer their services. Tasks range from small content writing tasks to website design or admin work. It's not an entirely digital-only job site either! Jobs can be either online or offline. Offline jobs might include cleaning or gardening.
Tip: when getting started as a new user on Airtasker, focus instead on finding small projects that will help you get more reviews. Once you have an established presence on the platform, you can start bidding higher dollar amounts, so you'll earn more money online.
15. Become an affiliate marketer
If you have an online presence – be it a blog, eCommerce website, or even a large social media following – affiliate marketing could be a good way to make money online, simply by referring products and services that you're passionate about.
The concept works like this: You'll work with an agency, or a brand, to implement affiliate links across your site or social media accounts. Each time a sale is made through that link and tracked, you earn a small portion of the profit.
Why not give affiliate marketing a chance? You can start as soon as you have your website or blog up and running by signing up with an affiliate company.
Many legitimate affiliate marketing agencies operate in Australia. These comprise local operations, through to global agencies. Our top picks are:
Once you've applied to an affiliate agency and been accepted, for every sale made through the link provided, you will earn a small portion of the profit!
16. Create and teach online courses
Online courses have grown in popularity over the course of the pandemic, making it possible for people to earn money online. If you're a subject matter expert, or if you have a particular skill, then it may be possible to teach that skill remotely.
The appetite for online courses is growing, and there is demand across many different topics. In fact, there are popular courses teaching things from coding, to art, to cooking and marketing all the way to freelance writing!
A platform like Teachable can be a great way to get started. This user-friendly website can help you get started with both creating your course and executing it. You can upload your course materials and use the platform to manage customers and accept online payments.
17. Write an eBook
In this day and age, there are a number of ways to share your ideas with the world. While blogging or freelance writing might be appealing for some, an eBook is another way that you can make money online by sharing information on a topic that is in demand. Whether it's travel hacking, parenting tips, money-making ideas, or something else, there are many popular subjects that can work in an eBook format.
Once you've written your eBook, you can list it for sale. While Amazon is one of the most popular platforms for eBooks, you can also use consider listing on sites including Fiverr, Google Play, and more.
While there's no guarantee that you'll make significant money online with your book, choosing a compelling topic that people are prepared to pay money to learn about will give you the best chance of earning some extra cash.
18. Offer brands for sponsored posts and partnerships
With an engaged social media following or a website that pulls solid organic traffic, you might be able to land some money by writing about products. In fact, sponsored posts and brand partnerships can be very lucrative income streams for bloggers.
The amount of money you can make online from sponsored posts and partnerships will depend on the number of followers or site visitors you have on your website or blog, the level of engagement you can generate, your authority in the space.
Personally speaking, I'm very selective about the brands I choose to work with and make sure they align with what my content is already talking about. For example, if you run a website that's dedicated to resort travel, consider approaching a resort brand for sponsored partnerships.
If you're adding sponsored content to your website, ensure you follow Google's current rules for sponsored link placement. This involves marking up links as 'sponsored' or 'ad'.
19. Run a webinar
Using platforms like Zoom, it couldn't be easier to organize a webinar and make some money online along the way.
If you're looking to market a product, service, or course, one of the best ways to do so can be by hosting a webinar. A webinar involves an exchange. You'll give away tips and advice, whilst also pitching your paid offering to a captive audience.
Of course, you could also look to run paid webinars. The amount of money you could make will depend on the demand for the topic and your level of subject expertise.
20. Sell items via social media
Need more ideas on how to make money online? You're probably thinking, "I have so much stuff around the house!" or "What am I going to sell?" Well, you might be surprised at how many people are looking for what YOU may have.
Selling items on social media is an easy way to make some extra cash online – whilst living an uncluttered and frugal life by getting rid of items you may no longer need.
You can post almost anything you want for sale on Facebook marketplace, with only a handful of categories being restricted. Whether it's clothes or computers, you have the potential to sell all types of things. The best part about it? It doesn't cost much at all to sell online. Essentially, whatever price people are willing to pay becomes yours without any fees taken out – meaning free cash in your pocket with every purchase made!
You could also consider other social media outlets such as Instagram where individuals with large followings can advertise their items easily (and often!).
Of course, some items are more popular than others. Depending on what it is you are trying to sell, it might take time to close the deal. However, there's no doubt that social media platforms such as Facebook marketplace and Instagram offer an easy way to get funds rolling into your account as quickly as possible.
21. Create a podcast
If you like to have a chat or tell a story, one fun way to make money online could be by hosting an online podcast. Why not make money while also entertaining Australia or the world? With an online podcast, it is possible to get paid in order for people to listen and enjoy your show.
With the many podcasts on iTunes, Spotify, and SoundCloud these days, it can be hard to stand out. However, with a little creativity that doesn't have to be difficult – just think about how much people love memes!
The larger your audience grows, the more money you can make online through advertising or sponsorship opportunities.
22. Sell goods with online auction websites
While social media selling is growing in popularity, let's not forget the many online auction platforms where you can list your goods.
In Australia, the most popular online auction site is eBay. If you're looking to sell items on a global scale, you can also look at Poshmark.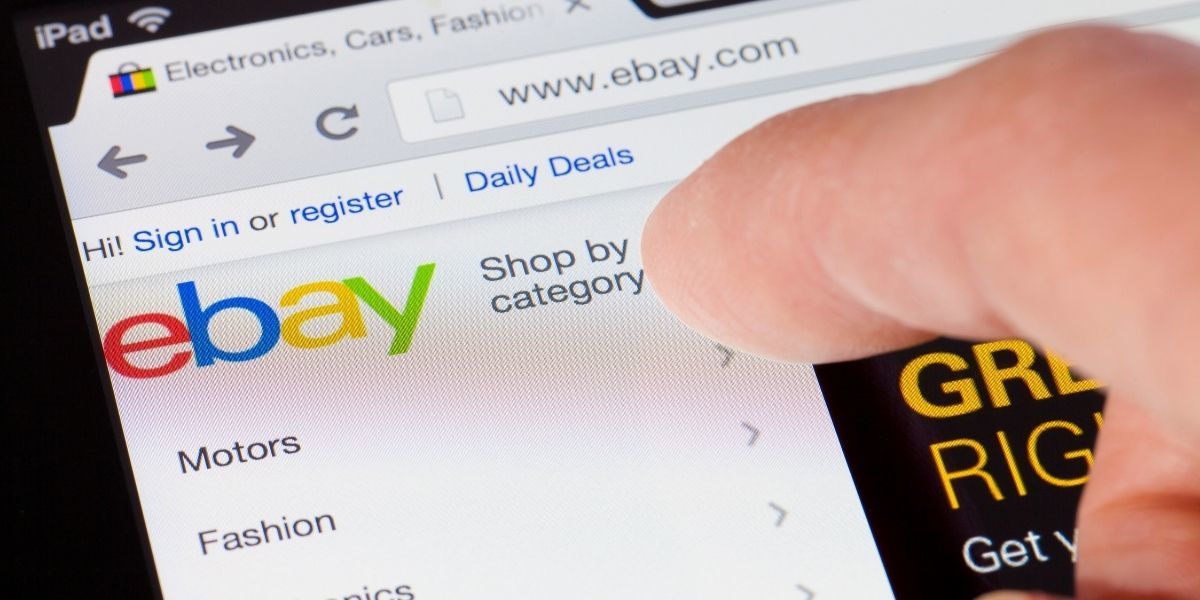 Online auction sites typically don't require you to run a registered business. All that's needed is an email address and a verified payment account! With little upfront cost, it doesn't hurt to take advantage of this opportunity when everything else seems hopeless in today's economy!
23. Undertake data entry
Do you want to work from home and earn money while being at your comfy desk? Data entry could be the way. Many companies need data to thrive, but it can be expensive to employ people in-house for these kinds of tasks.
Data entry jobs are one of the most popular work from home jobs around. They simply require you to have a working internet connection and a fast computer! Many companies advertise data entry work via freelancing platforms – so keep an eye out for job ads.
24. Create a YouTube channel
YouTube is just one of the many apps that allow people to earn a living, and it's not hard! With this app on your phone or computer, there are countless topics for videos from fashion to fantasy fiction, to politics – all with potential payouts waiting at the end if you have enough subscribers.
The amount of money you can make online depends on the number of followers you have and whether they skip past adverts or watch them in full. Most big channels with large numbers of subscribers are earning some money in exchange for their videos and time.
25. Add Google AdSense to your website
Own a blog or website? Google AdSense can be one of the easiest ways to make money online. If you have a blog, just sign up for free with an easy-to-use code that can be pasted onto your website with traffic. Google does all the work from there! There's no hassle involved in getting this going – once it starts making money, simply withdraw funds at any time into various payment options like PayPal.
Google AdSense provides a way to monetize blogs or websites easily with little upkeep for those who know what they're doing. The larger amount of traffic your website has, the more money you can make.
Google can provide bloggers with advertising revenue because advertisers pay them money every time somebody clicks on one of these advertisements from within the content.
26. Be an online consultant
Online consulting is another platform that has made it possible for people to earn money online in a work-from-home format. You'd be surprised at how many people out there are willing to pay you for your professional opinion. You might not think that what you know is good enough, but it can make a big difference in someone's life and they will gladly pay the price!
You don't have to just write important papers or listen passively during meetings – sometimes online consulting work pays better than doing any of those things.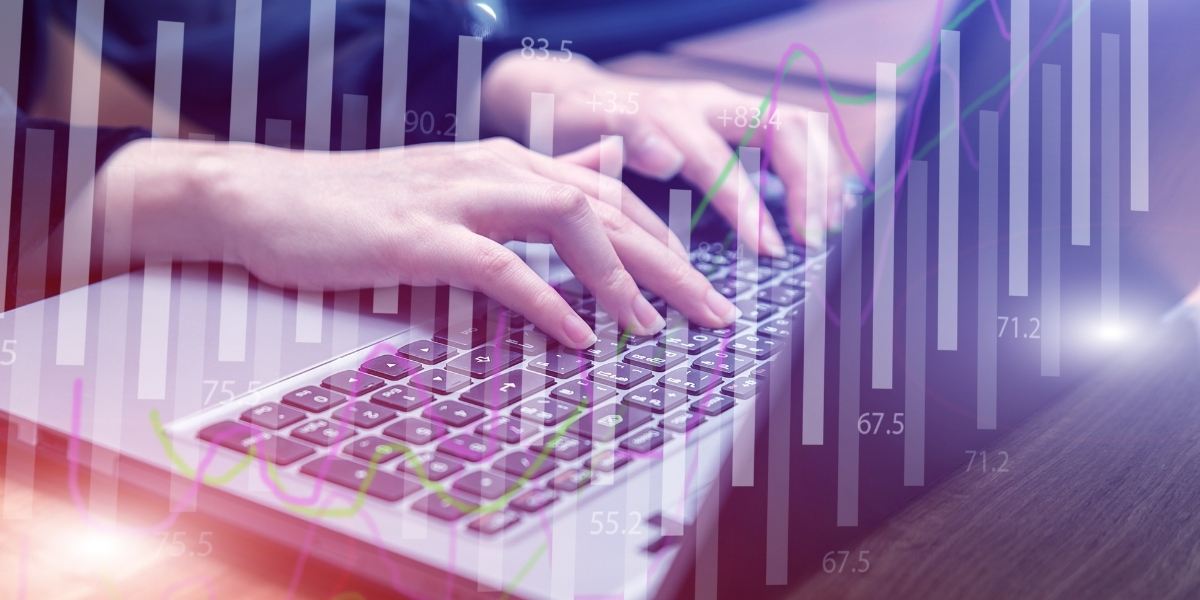 So, you've decided to start consulting but are unsure of what your next steps should be? There are plenty of online platforms that could allow you to advertise your services. Some examples include LinkedIn and Facebook business groups.
Alternatively, Clarity.fm is an online service where anyone who wants to offer consultation services can set up their profile and people find them through the site. Once they have created their account it will send matched clients to them so then when someone books with the consultant the person gets paid in return – sounds pretty good huh?!
27. Start an online tutoring business
Are you a subject matter expert who is passionate about teaching people new skills? If so, you might be able to get extra income by establishing an online tutoring business.
Becoming a tutor is not only personally rewarding, but it's also an awesome way to set up the perfect work-life balance. Tutoring allows you flexible work-from-home hours and the chance to control your income stream by setting your own rates!
Tutoring online is a huge way to make money, and the best part of it all is that you can do this from home. There are several ways to get started, including signing up with an existing online tutoring network or starting your own independent business.
28. Recycle your used smartphone
Just like me, you probably have old phones sitting around. If they are in good shape, why not sell them from the comfort of the couch?
The process of selling a used smartphone is so easy on websites such as Gazelle or Sell Cell. The price you can command will depend on the age of your phone and the condition it is in.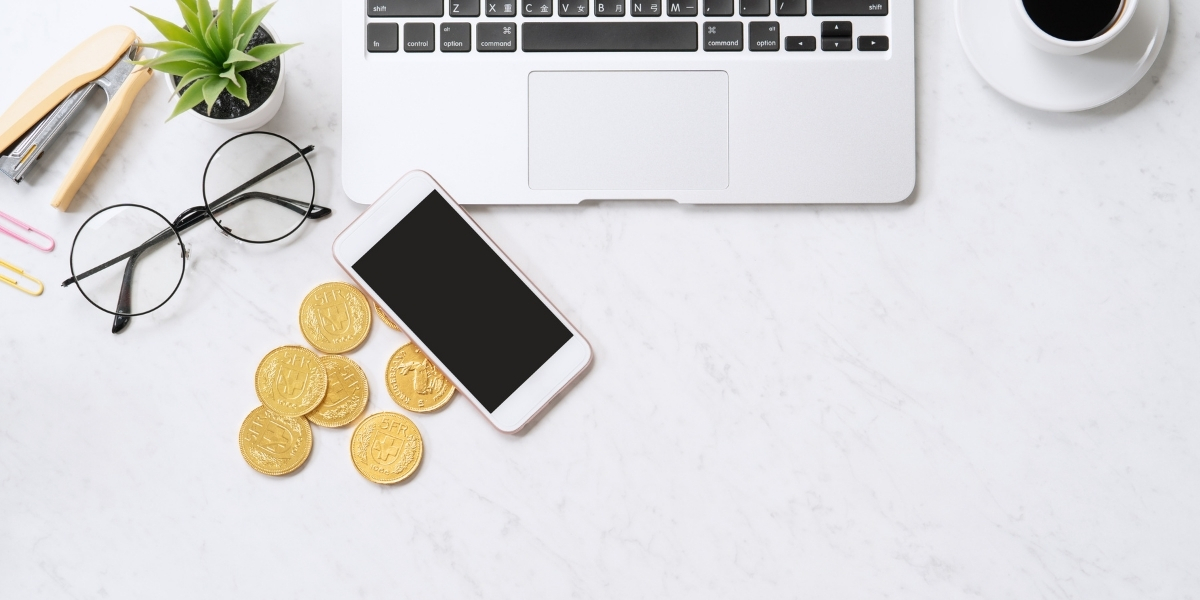 Selling your phone is one of the easiest ways to make money online in Australia – and declutter. Simply register for one of the sites listed above, provide details about the phone(s) you have available, and receive a quote. If you'd like to proceed, you'll be able to post your phone to the purchaser, and will be compensated once the item is accepted.
Prefer to sell your phone elsewhere? You could also list it on eBay or Gumtree.
Making money online in Australia: Getting started
Setting up an online business is just like setting up a bricks-and-mortar one, but bear in mind you'll need to deal with some added challenges to deal with along the way.
Before you start your side hustle, there are a number of steps you can take in Australia to ensure you can manage payments and communications like a pro.
Set up a payment method: Many of the online money-making options we've covered in this list are based overseas. To manage international payments effectively and securely, and to minimise pesky international transaction fees, set yourself with a PayPal account or a Wise account. For local clients, you can also accept money via your bank account or set up a payment method such as Square to start accepting credit cards.
Create a work email address: First impressions count, and it makes sense to separate your personal communications from work-related discussions. Create a new email account specific only for your work so you can concentrate on quality customer service all-in-one!
Register an ABN: Depending on how you're planning to make money online in Australia, you may need to set up an Australian Business Number (ABN) and register as a sole-trader or a company. Check with your accountant to find out what your individual situation requires.
Be scam-aware: Unfortunately, while there are many legitimate ways to earn money online in Australia, it's important to be wary of scams. As a rule, you should never have to provide payment details in order to find a job. Carry out your own research, and read online reviews and testimonials before signing up for any particular service or site.
Make money online in Australia: Conclusion
For many people, making money online seems like it's just too good to be true. However, as we've demonstrated in this article, with a little drive and hustle, there are many legitimate ways to earn cash on the internet.
Some of the more lucrative and intensive options, like dropshipping, freelancing, or being a virtual assistant, could even evolve into an excellent part-time job and/or side hustle that could see you ditch your day job.
Of course, the level of money you can earn online depends on the amount of time you can commit, coupled with your appetite for risk. But it goes without saying that many of the ideas in this article could provide income that you don't have to work too hard for, or they'll give you a chance to get paid by real people who are interested in what they're buying.
So long as you have time, passion, and at least some creative skill, there's still room in our virtual world to create your own profitable empire.
While you're here: Subscribe to our newsletter for the latest tips, deals and news. It only takes a few seconds and we respect your privacy: