Earn Qantas Points or BP Points, each time you top up the tank
If you love collecting Qantas Frequent Flyer points, scoring David Jones eGift cards or saving dollars off fuel, then BP Rewards can help you get ahead.
As the loyalty program for bp, BP Rewards unlocks the ability for customers to earn points on fuel and in-store purchases across participating bp stores.
Read on to discover everything you need to know about BP Rewards.
What is BP Rewards?
BP Rewards is Australia's leading loyalty program for fuel. Since it offers members the choice between earning BP Points or Qantas Points, it offers flexible rewards.
Qantas Points enthusiast? Select the Qantas Points option to earn directly into your Qantas Frequent Flyer account. You can then redeem points for flights, upgrades, and more.
Alternatively, if you opt to earn BP Points on fuel purchases, once you've registered and started earning points, you can choose to redeem for David Jones Gift Cards, vouchers and dollars off on spend at bp stores and outlets in Australia.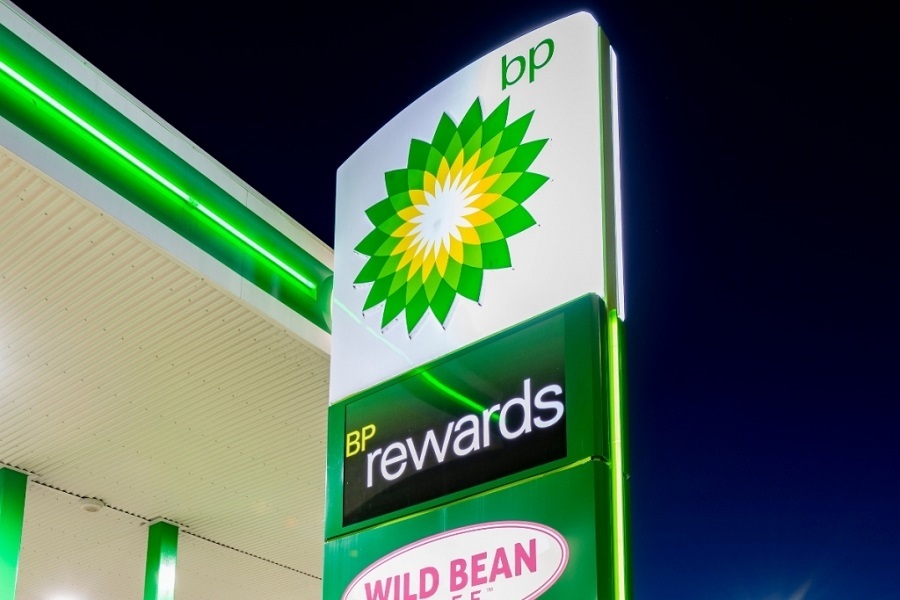 How to join BP Rewards
Registering for the BP Rewards loyalty program is quick, free, and easy. It only takes a minute, and you can join right here.
Taking up a BP Rewards membership is almost certainly worth it for the points you'll earn every time you fill up the tank, stop in for essentials, or swipe your credit card for a coffee.
Once you've registered, you'll be automatically sent an email to set your password and invited to select which points you'd like to earn. If you opt for Qantas Points, at this stage, you'll be asked to input your Qantas Frequent Flyer number.
Qantas Frequent Flyer and BP Rewards Partnership
BP Rewards has boasted an exclusive partnership with the Qantas Frequent Flyer program since March 2020, taking the space previously occupied by Caltex (now Ampol). It's now the only fuel loyalty program that will directly earn you Qantas Points, offering generous earn rates on eligible purchases at the bowser and in-store.
The exclusive tie-up between BP and Qantas unlocks the ability for consumers to earn Qantas Points on both fuel and eligible in-store purchases across participating retail sites.
Join the Qantas Frequent Flyer program for free via BP Rewards
And, if you're interested in earning Qantas Points but not yet a member of Qantas Frequent Flyer, you can join for free as soon as you've registered for a BP Rewards account.
Qantas Frequent Flyer membership normally costs $99.50 for Australians who join direct. However, this fee is waived for BP Rewards members. Simply select the 'Join Qantas Frequent Flyer' option once you've signed into your BP Rewards account for the first time to become a Qantas Frequent Flyer member at no cost.
Earning points with BP Rewards
As a BP Rewards member, you'll earn points on any eligible purchase. Whether you choose Qantas Points or BP Points, the earn rate is quite generous.
To earn points, simply scan your digital BP Rewards card, the BPme app, a Qantas Frequent Flyer card, or the digital card in your Qantas app at a bp station or store.
If you've opted to earn BP Points, these will be credited to your BP Rewards account.
You can pay for eligible purchases with either credit card, cash, or through the BPme app.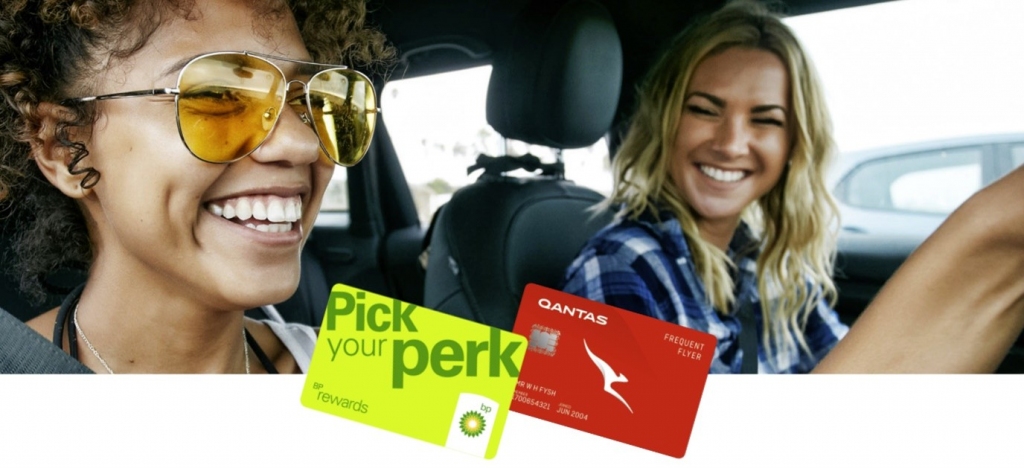 Opting to earn Qantas Points
If you choose to earn Qantas Points through BP Rewards, these will sweep automatically through to your Qantas Frequent Flyer account. Once you've amassed enough points, you can use them for many valuable redemptions, even in the midst of international travel restrictions.
Personally speaking, I'm using my Qantas Points for Luxury Rail Journeys, business class upgrades, and flights across the Tasman. A Zone One Classic Flight Reward starts from just 8,000 Qantas Points in Economy, plus taxes.
Switching between Qantas and BP Points
If you'd like flexibility, it's good to know that it's possible to switch your preferred points earning partner.
As an example, if you're earning Qantas Points and would like to switch to earning BP Points, the balance you hold at the time of transfer will be converted to Qantas Points at a rate of 1:1.
Benefits of downloading the BPme app
If like me, you're a parent of small children, then you'll appreciate the convenience of an app that allows you to fill up and pay for fuel from the comfort of your car without needing to head into a bp store with the kids in tow.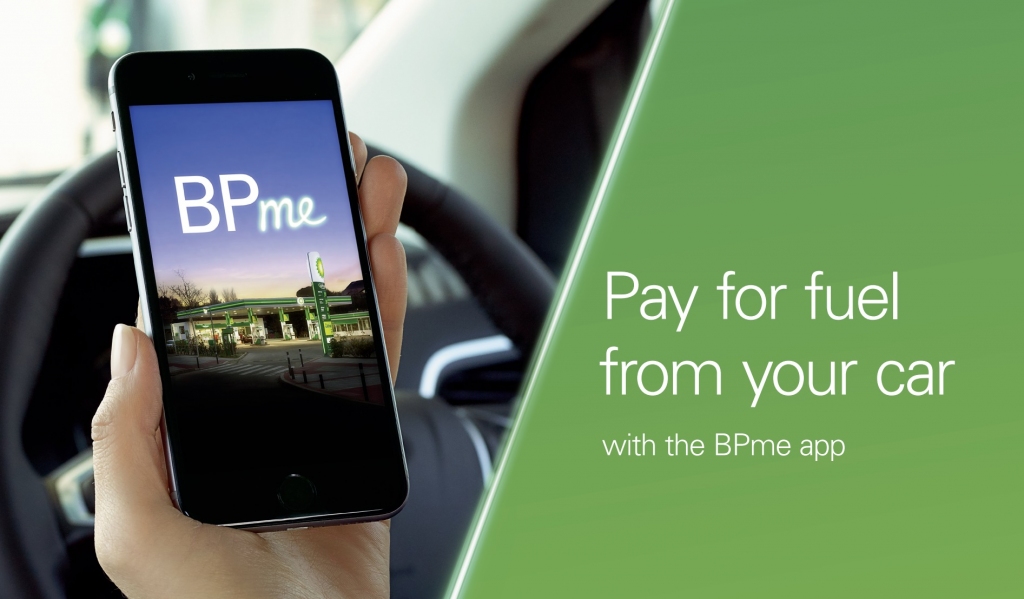 Along with the ability to pay for fuel from your car, the BPme app provides access to coffee and food pre-ordering, the ability to view BP Rewards offers, check your points earn tally, and access your digital BP Rewards card to scan in-store.
You can earn BP Points or Qantas Points on all eligible purchases through the BPme app. You can download the BPme app for iOS or Android.
BP Rewards points earn rates
Whether you choose Qantas Points or BP Points, BP Rewards unlocks generous points earn rates on eligible purchases. You'll be rewarded as follows:
| Purchase | BP Points | Qantas Points |
| --- | --- | --- |
| BP Ultimate | 2 | 2 |
| Other Fuel | 1 | 1 |
| In-store (exclusions apply) | 1 | 1 |
You'll earn the same number of points, regardless of whether you choose to earn BP Points or Qantas Points.
Note that some spend categories are excluded from earning points. A full list of eligible and ineligible products is outlined in the BP Rewards terms and conditions, available here.
Earning with BP as a Business
Are you a business owner or ABN holder? You can earn points with eligible business expenses at BP, plus access to some other benefits.
BP Plus Fuel Card
The BP Plus fuel card is designed for business owners and ABN holders, with the aim of making running a vehicle fleet easy and efficient.
It's also possible for BP Plus Fuel cardholders to earn Qantas Points at bp stores across Australia via Qantas Business Rewards. With the exit of Caltex, it's now the only fuel card in the market that offers Qantas Points for business.
There are many benefits on offer for businesses. The key features are as follows:
• Save up to 3 cents per litre on fuel (including BP Ultimate)
• BP Plus lets you consolidate all fuel and vehicle expenses in one simple GST substantiated statement
• BP Plus's online reporting and fleet management tool is available 24/7
• BP Plus cards are accepted at over 1,400 BP sites across Australia
BP Plus Fuel Card earn rates
If you're a business owner or ABN holder with a BP Plus card, you'll earn points at the following rates:
• 1 point for every litre of BP Ultimate 98 Unleaded
• 1 point for every 2 litres of BP 91, 95, LPG, Diesel, and Ultimate Diesel
• 1 point for every $1 on eligible in-store purchases
BP Plus Fuel Card promotions
From time to time, the BP Plus Fuel Card offers bonus Qantas Points promotion offers for new customers. While there is no current offer at the time of writing, check back, as we add new offers into this post.
If you're not already a Qantas Business Rewards member, you can sign up for free before you sign up with BP Plus.
BP Plus Fuel Card and Amex
If you're considering signing up for a BP Plus account and planning to whip out your Visa or Mastercard to pay it off, you might want to think again. BP has partnered with American Express to provide BP Plus customers with extra benefits. By paying your BP Plus account with American Express, you will pay 0% card service fees.
BP Rewards: Pros and Cons
BP Rewards: Bottom Line
If you purchase fuel even occasionally, taking a few minutes to join BP Rewards is a no-brainer. It's free to register and an easy way to earn bonus Qantas Points or be rewarded with dollars off fuel and David Jones gift cards when you fill-up the tank.
And with a like for like earn rate, you'll come out ahead regardless of whether you opt for BP Points or Qantas Points.
Whether you're purchasing petrol or shopping for essentials, BP Rewards is a chance to rack up points easily on the types of everyday expenses you'd make anyway.
BP Rewards: Frequently Asked Questions (FAQ)
What is the BP Rewards loyalty program?
BP Rewards loyalty program was launched in March 2020. It rewards eligible spend at the pump and in-store with BP Points or Qantas Points.
How can I earn Qantas Points with BP Rewards?
Once you register for BP Rewards, opt to earn Qantas Points. Once you've entered your Qantas Frequent Flyer account number, you'll be able to earn Qantas Points directly on eligible spend.
How do you join BP Rewards?
It's free, easy and quick to join BP Rewards online. Read this post to find out how to register.
While you're here: Subscribe to our newsletter for the latest tips, deals and news. It only takes a few seconds and we respect your privacy: