If you're looking for a way to earn extra pocket money, you might have come across the idea of doing paid surveys in Australia. And while this might sound intriguing, chances are you could also feel sceptical about the idea of completing surveys online for cash. But the fact is, there are many ways to do surveys and earn money in Australia.
I've rounded up 15 legit paid survey sites in Australia
All of these sites have been vetted to ensure they can be trusted with your time. Some of these sites will pay you in cold hard cash, while others reward users with gift cards, gift vouchers, or a points-based system where you can redeem for items.
Sound interesting? Read on to discover how this works.
Is undertaking paid surveys in Australia worth your time?
Completing paid surveys can be a fun way to pass time as well as earn some extra money. And the best thing is, you literally can do an online survey anywhere.
Here in Australia, there are loads of websites that offer surveys. Why do they do this? In a nutshell, it is important for businesses to understand how people feel and what they think about all kinds of things. This is called market research and many companies are willing to pay top dollar for insightful information. Brands reach out to survey companies to have them conduct online research, and this is where the consumer comes in.
So, without further ado, it's time to introduce you to the very best list of paid surveys for Australia. Let's get started.
LifePoints

LifePoints is an online survey community boasting over 5,000,000 members from all over the world. It's backed by Lightspeed, one of the world's largest research and analysis firms.
As one of Australia's leading online research panels, LifePoints offers an extensive range of paid survey opportunities for Australian consumers. Simply sign up for free and start earning virtual LifePoints after you complete research tasks. While most tasks are surveys, from time to time you may be provided with the opportunity to complete a diary as well. These diaries are recording of various things such as what you ate for the day or the number of steps you took each day. You will get an invitation to these surveys via email if you are matched up to them as a good fit. Surveys can cover many different topics. This might include travel, health, sports, or other parts of daily life.
The time investment varies – you may be offered short surveys or long surveys. Of course, you choose which surveys you want to complete. There aren't any special needs or skills you need to have in order to complete the surveys.
LifePoints also offer some product testing opportunities in Australia. This means that they will mail out your household a product to review.
How you get paid for surveys: When you complete a survey online, you'll receive LifePoints. You can choose to make a redemption when you reach 550 LifePoints which is equivalent to $5. Payments are made in the form of e-gift cards for Australian retailers, PayPal, donations to charity, or merchandise.
How to sign up: Sign up to LifePoints Panel here
Valued Opinions
As one of Australia's original paid survey sites, Valued Opinions has been around for years, and it's a tried and tested option. Boasting a cash payment system for surveys, it's easy to get started. And if the feedback from many paid online survey enthusiasts is anything to go by, Valued Opinions is also regarded as one of the fastest sites for payouts.

Browsing the site, you're likely to find multiple paid research opportunities. Along with surveys, you can be rewarded for product testing, mobile surveys and even diary surveys. Plus, while many of the survey sites in this list are only for users aged 18 or over, My Opinion offers surveys that can be completed by teenagers. As always, it's important fill out your account profile fully. This will provide you with the best chance of finding surveys that you can qualify for.
Unlike other paid survey sites, Valued Opinions doesn't email surveys to members. Rather, it has a dashboard that you will need to login to in order to check and choose paid surveys that are open to Australians. Most surveys offer compensation of between $1 to $5. However, some initial surveys are undertaken free of charge. This is to help the platform to get to know you better. The paid surveys on the Valued Opinions platform typically take around 15-20 mins, though this can vary.
How you get paid for surveys: Valued Opinions offers cash for surveys. The lowest payout is $10 but many users find it doesn't seem to take long to reach this threshold. Once you reach this balance, you can opt to be paid with cash or can instead purchase gift cards for retailers, including Woolworths, Coles and Bunnings (note a $2 fee is added). If you opt for gift cards, these will be emailed by Valued Opinions with a turnaround time of approximately 24 hours.
How to sign up: Head to the Valued Opinions website here
LiveTribe
LiveTribe is a free online survey website catering to consumers living in Australia and New Zealand. Here, you can fill out surveys or earn money by referring others to the platform.
Start earning quickly as you fill out your profile. You will earn 750 points for its completion. If you follow LiveTribe on social media you may also be able to access pop-up contests, forums and polls.
Most surveys pay between 700 to 1,100 points, with 740 points being equal to $1.00. Feedback suggests payment can be slow. In real terms, it can take anywhere from 15-30 days to actually get paid.
How you get paid for surveys:You can earn cash from Paypal, e-gift cards, donations to charity, and restaurant gift cards. You can also earn money by entering to win cash with sweepstakes entries (up to five a month total). The minimum cash out is $10 but if you want a Paypal payout then you must reach a threshold of $25.
How to sign up: Head to the LiveTribe website here
Octopus Group
Octopus Group has a reputation as being one of the highest paid survey sites in Australia. Interestingly, Octopus Group achieves this by paying users a set amount per minute they engage with the platform. At the time of writing, this is $0.28 per minute. This is quite a clever approach, as paying for time spent disincentivises 'skimmers', an industry term for people who speed through surveys quickly in order to get the reward. When you add the money on offer up, the compensation is on the high end of what users can expect to be paid for online surveys in Australia.
However, some users complain that it is difficult to qualify for surveys on this site, with the incidence of being screened out likely to be quite high.
Like other Australian paid survey sites, you can also earn by referring people to the platform. However, be warned that if the people that you refer don't actually fill out and complete surveys the referral amount will be voided from your account. If you have already cashed that amount out, then your account will be placed into a negative balance.
How you get paid for surveys: Payment for surveys is in the form of cash to your bank account or gift cards (you choose what you'd prefer). Payments are processed each Monday.
How to sign up: To sign up for Octopus Group, head to the website here
YouGov
YouGov is a British online market research firm, with a large community of Australian consumers. The topics on YouGov are wide and varied, so they offer some of the best online surveys. On any given day, you might be asked your opinion about your favourite brands to breaking news or what you watch on TV. YouGov works with a number of Australian news organisations, so their research is often featured in the media.
As a YouGov panelist in Australia, each time you participate in a survey you will receive points that you can redeem for rewards.
How you get paid for surveys: 100 points is the equivalent of $1. When you accumulate a threshold of 5,000 points, YouGov will send you $50 in cash to your bank account.
How to sign up: To sign up for YouGov, head here. You'll receive 100 bonus points as soon as you've joined and completed your welcome surveys.
AttaPoll
AttaPoll operates as a paid survey app, giving Aussies even more ways to complete surveys for money 'on the go". Once you download the app, you will be able to see which surveys you qualify for, how long they are, and what the payout will be. The first few surveys will be short and ask about your demographic so that they can feed you more surveys that you'll qualify for. While you can earn money for completing surveys, you can also earn money for referring friends to the app. For each person that you refer who fills out 3 surveys, you will receive 50 credits. This is the equivalent of around $0.50.
As a money-making app, AttaPoll is not super generous with its surveys. You will need to have some patience as they do not offer a lot of surveys. And there are many users that seem to get disqualified after filling out a part of a survey. But it certainly was worth mentioning as an option.
How you get paid for surveys: AttaPoll offers credits for online surveys undertaken in Australia. 1 credit is worth the equivalent of one cent. Cash outs are available from $3 to your Paypal account, Or, if you have at least 250 credits, you can opt to get paid in Ethereum and it can be added to your wallet. Finally, you have the option to give your payment to charity.
How to sign up: Head here to learn how to sign up for AttaPoll in Australia
Univox Community
Univox is leading online survey website that is accessible to those of us in Australia. While they too have some clients that are disqualified after answering just a few questions this can be reduced by taking the surveys that ask more about you. This allows their systems to better match you for the various surveys out there. If you are disqualified, however, they do at least give you something, up to 5 points. So not overly generous but hey, it's something.
However, there are levels you can reach that will have lower payouts, if you make it up the ranks. The levels are Ambassador, Premium, Verified, and Basic. Univox also has an app so you can take surveys on the go. This will also send you to push notifications if you get new surveys, so it is quite handy.
While you can earn points for taking surveys, you can also earn points for referring people. For every person that takes 10 surveys, you can earn $1.00.
How you get paid for surveys: Univox Community operates on a points to cash system. 100 points is the equivalent of $1.00. In Australia, members can also choose to redeem Amazon gift cards, prepaid debit cards, or reward link gift cards. As soon as your sign up your account is rewarded with enough points for $2.00 as a welcome gift. However, you will need to earn $25 before you can actually cash out for a reward.
How to sign up: Sign up for Univox Community here. You'll receive $2, just for joining.
Survey Junkie
Survey Junkie is a paid survey website for Australians. Like other online survey providers, they offer a website as well as an app, similar to Univox. Like many other paid survey sites, you will need to take the time to complete an extensive profile in order to get the best survey opportunities.
Once you have signed up to the platform, you will be able to see surveys on the dashboard that you qualify for. The dashboard will tell you the approximate time it will take to fill out the survey and how many points that you will earn to fill it out.
Typically, like many of the other paid survey sites, there are not a lot of surveys available to complete at any one time.
How you get paid for surveys: Survey Junkie operates on a points to cash system for online surveys undertaken in Australia. 100 points equal $1.00. You have to have 500 points to cash out and your cash into gift cards. This one does seem to have a lot of complaints about getting your cash out but there is customer service that can help you as well.
How to sign up: Sign up for Survey Junkie here.
What Do You Think
What Do You Think is a paid online survey site that operates exclusively in Australia. At the time of writing, the platform boasts over 100,000 members and it is growing fast. When you join, you will be invited to complete a comprehensive profile. While this might seem time-consuming, the more information you are able to provide, the better likelihood that you will be invited to take various surveys about different topics. You will be paid for survey completion with points.
In Australia, What Do You Think members must be at least 18 years of age to participate in surveys. The site has recently been acquired by new owners, and the interface is considered one of the most advanced platforms out there for Australian survey takers.
How you get paid for surveys: You can earn points which you can then redeem for cash, gift cards, and e-vouchers. You must earn the equivalent of $25 before you can send in a request for cash or a redemption.
How to sign up: Join via the What Do You Think website here
MyOpinions
To earn money for paid surveys Australia through MyOpinions, you must live in Australia and you need to be 18 or older. While some sites let teenagers do surveys, My Opinions is not one of them.
This site also has a loyalty program with various levels that help you earn even more. They also have lottery cash promotions that you are automatically entered into after you complete a survey. The amount of points you'll earn varies from 10 to 400 depending on the survey.
How you get paid for surveys: With MyOpinions, you can opt to be paid in gift cards or cash. The process to actually get paid can be quite time consuming. After you complete a survey, you then need to wait while the panel verifies your data. This entire process can actually take up to 2 months. Then, you may need to wait between 5-8 weeks to receive payment.
How to sign up: Sign up for MyOpinions here
Pureprofile
Pureprofile is a legitimate survey site based in Australia. It boasts over 1 million members worldwide With Pureprofile you can complete surveys and send referrals as a means of earning income. Here, you can form a new account or use Google, Facebook, or Twitter to sign in. The campaigns are built around you. Just like any other survey company, the more information you provide about yourself, the better your chances of being served surveys that are right for you. Sometimes you may be offered a survey opportunity that is not paid. This is simply so that the site can build up more information about you. The more information you provide, the more valuable your account becomes, and the more ways you will be able to earn money with online surveys.
How you get paid for surveys: Pureprofile doesn't operate on a points system like other survey companies. Instead, you will earn a cash balance in your home currency. You will get paid via Paypal or bank account transfer. For Australian residents, you can also opt to get a rewards card to redeem your points. You must earn a minimum of $20 for this to work.
Pureprofile sets a minimum of how much money you can cash out in one month. At the time of writing, you can only get $70 out every 60 days, which seems to be the biggest downside for Pureprofile. However, this site could still be a great addition for Aussies who are looking to earn a little side cash.
How to sign up: Sign up for Pure Profile here.
Rewardia
Rewardia isn't just another website for paid online surveys. There are also rewards on offer for watching videos, playing online games, and completing diaries. You can also earn by referring friends as well as by using promo codes that they post on social media to keep accounts active. Unlike some of the online survey panels on this list, Rewardia also sees the importance of loyalty and offers various levels of memberships as you climb the ladder. It's an approach we'd like to see more widely used.
How you get paid for surveys: Rewardia allows you to convert the points that you earn by doing various tasks for money. To redeem, you must earn a minimum of 5000 points which is equivalent to $5. However, some of the gift card options only allow you to cash out at 10,000 points. When it comes to processing time, Gold and Platinum level members will have their rewards processed immediately. The rewards for other members are processed in up to 24 hours, which is quite fast.
How to sign up: Sign up for Rewardia here.
While Swagbucks is one of the best-known review sites for consumers in the USA, Australians can now get in on the action. Swagbucks functions as a combination of many review sites in one, providing you with more chances than ever to make money from paid surveys. Again, it is important to fill out your profile to the max to ensure that you get surveys that you are qualified to complete. That said, should you click on a survey to find that you are not qualified, you will receive 1 Swagbuck for your time.
Above and beyond survey opportunities, it's easy to earn from having your online shopping tracked, simply by having the Swagbucks extension installed on your browser.
You can also earn by having your web searches tracked, making it easy to earn money while you are doing your normal browsing. Similar to cashback sites like Cashrewards, you can also learn a cashback percentage of what you pay at certain retailers as well through the Swagbucks browser extension.
Finally, watching videos, movies, and listening to music are additional ways that you can earn with Swagbucks. You can also earn a significant amount by signing up for various service trial offers. This is great, but you need to remember to cancel them.
Swagbucks is one of the largest sites globally, and has some of the best reviews out there on the internet.
Ipsos MyView Australia

Ipsos is a leading research company that operates in many countries including Australia. Its MyView online survey platform boasts over 3 million members worldwide. Members earn points for completing surveys online. There are many different topics available. Each survey takes from 10 to 50 minutes to complete, depending on the subject matter. In some surveys, you can earn as much as 500 points.
Most surveys need to be completed online. However, My View also offers polls and research that are available to complete via phone, giving you more ways to participate. Each survey is a little different than the next. However, you will always be told the approximate amount of time that it will take to complete a survey and the payout amount upfront. This will help you make a more educated decision about whether it is worthwhile participating.
How you get paid for surveys: You can earn up to 500 points per survey. These points add up, with 100 points the equivalent of $1. Points can be cashed out as e-gift cards or you can choose to donate your cash to certain participating charities. The payout minimum is $20. There are also monthly prize draws on offer to give panel members more ways to earn with paid surveys.
How to sign up: Head to the MyView website here
Prize Rebel
Prize Rebel is similar to Swagbucks in that there are a plethora of ways to earn on their website beyond surveys. You can collect daily points by completing tasks, watching videos and even participating in games, contests and referrals. You also have options to win sweepstakes. You can also see who has won in the past on their site.
Teenagers are welcome to sign up for Prize Rebel. It's easy to start collecting daily points through small tasks that are offered throughout the day. These can be completed up to twenty times per day. This is a really easy way to add to your earnings and it takes very little time.
Of course, be sure to fill out your profile with as much detail as possible. This allows Prize Rebel to offer you paid surveys that pertain to your demographic. Prize Rebel offers so many options to earn. It really is a wonderful website for those looking to earn a little pocket money.
How you get paid for surveys: Prize Rebel offers payment for surveys in gift cards and Paypal. Gift cards start at $2 and Paypal starts at $5. Payments are typically processed within 24 hours.
How to sign up: Sign up for Prize Rebel here.
Toluna
Toluna is a wonderful paid online surveys site that allows you to complete questionnaires while offering plenty of other ways to earn as well. You can take online surveys, mobile surveys, daily surveys, teen surveys, watch videos, and refer people. Toluna offers an app, so you can complete tasks and make money on the go.
New members will receive 500 points just for signing up. If you refer others, you will get 500 points for friends and family to sign up as well.
Once you have signed up you can start earning right away. There will be a dashboard in which you can choose which surveys to complete and for how much. Before you start, you will be provided with the survey length and also the amount that you can earn by completing it. As soon as your sign up you are already starting to earn rewards.
Be sure that you fill out as many of the profile surveys as possible. This will allow you to qualify for more surveys and not waste your time with things that you are not qualified for.
How you get paid for surveys: Toluna offers payment for surveys via gift cards or Paypal. Gift card redemptions start at 30,000 in points which is $10 and Paypal payments require a threshold of 90,000 points which is $30. While Toluna is a 100% legitimate surveys website, some members report slowness in receiving payments.
How to sign up: Sign up for Toluna here.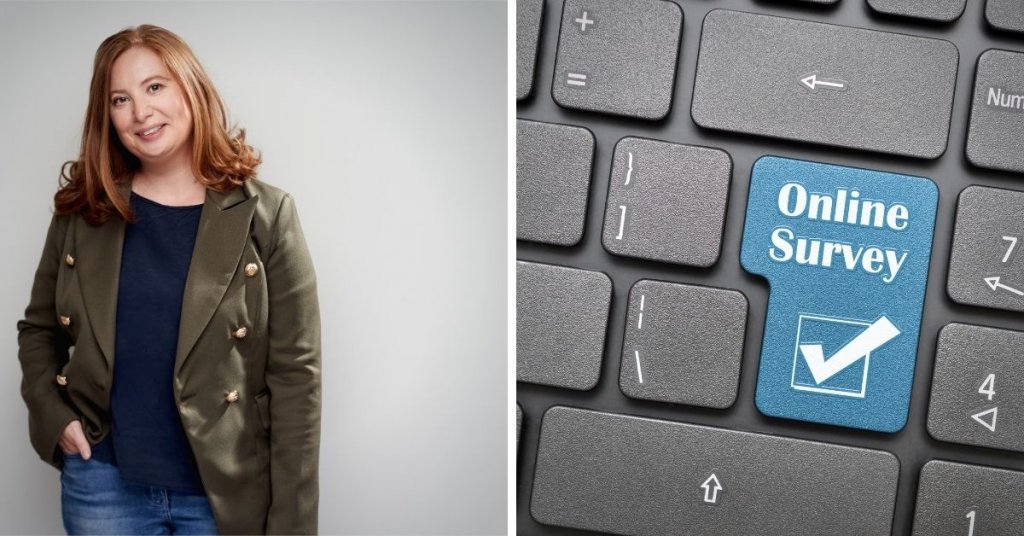 Conclusion: How to choose Australia's best paid survey sites
With so many online survey sites available to Australian consumers, it can be hard to know where to start.
My advice? Pick a few options from this list, and see how you go.
At first, you may find the opportunities to complete surveys are few and far between, but as paid survey sites start to build up a profile around you, you'll receive more opportunities to participate. While not all online survey sites are right for everyone, there's no harm in sign up and trying them out to earn some extra money.
That said if you find that paid surveys are too time-consuming, but you do want to earn money online, then choosing Swagbucks could be the best option. Simply download the Google extension and start earning from just what you do best on the internet – searching for things, and online shopping.
How to choose legit Australian paid survey sites
When it comes to cash for opinion sites, it's important to choose genuine, verified sites. Unfortunately, the idea of paid surveys attracts some scams, and not all companies spruiking their services on the internet legitimate. At the end of the day, if you're completing a survey online, you want to be rewarded for your time. It's equally important that you are able to be reassured that your data and privacy are being handled with care. We've vetted each of the sites on this list carefully to ensure they are legitimate and verified.
For this list, where possible, we've included sites that are members of the Association of Market and Social Research Organisations (AMSRO) and of the Research Society, which has developed a code of conduct for research organisations that operate in Australia.
If you're researching your own sites, there are a few other techniques you can use to cover yourself. One way to find out if a paid survey site is legitimate is to search the name of the company and "review" afterwards. You will find that if the paid survey site is legitimate, many reviews will appear. Take the time to read the reviews to ensure that the service on offer is genuine. While we have listed Australian paid survey sites here and offered some commentary, you should take the time to learn which could be the best fit for you.
Frequently Asked Questions (FAQ) – Paid Surveys Australia
Which paid survey sites are legitimate in Australia?
Many legitimate paid survey sites operate in Australia. We've included 15 in this post. To check for legitimacy, vet reviews and find out if the online survey provider is a member of the Research Society, which oversees research organisations that operate in Australia.
Which surveys actually pay money?
In Australia, a number of survey companies pay panel members cash to take surveys. This includes My Opinions, YouGov and Swag Bucks. Other survey companies pay members in the forms of gift cards, goods or vouchers.
How can I earn extra money from home in Australia?
In Australia, taking online surveys can be a fast and convenient way to earn extra money on the side. The payment on offer for online surveys may vary, depending on the subject matter and the time investment needed.
While you're here: Subscribe to our newsletter for the latest tips, deals and news. It only takes a few seconds and we respect your privacy: