Many people earn rewards online by completing surveys for money, and in Australia, there are plenty of survey sites available. One of the biggest paid survey companies in the world is Survey Junkie, which offers a website and app.
Click here to start earning PayPal cash with Survey Junkie right now!
Not all survey platforms are legitimate. But this platform is trustworthy. Survey Junkie is an online survey site that has been around since 2013. Read on for our Survey Junkie Australia review and find out whether it's worth your time.
Top Australian Paid Survey Picks:
Start earning cash by joining some or all of our top Australian paid surveys now!
TIP: These legitimate sites are free to join. We recommend you sign-up for multiple Australian paid survey sites in one go for the best chance to earn more cash and rewards.
Quick tips for maximising Survey Junkie rewards
Starting out with Survey Junkie Australia? Skip the review and read our top four tips on getting the most out of this platform in Australia:
Complete your profile: Completing your Survey Junkie profile will allow the site to adequately match you with surveys and provide more opportunities to earn.
Undertake daily dashboard checks: Checking your Survey Junkie dashboard daily will help you take advantage of new survey opportunities before quotas fill up.
Download Survey Junkie Pulse: Access additional online survey invites and even more earning opportunities.
Regularly cash in your rewards: Survey Junkie points expire after 12 months of inactivity. Make sure to redeem your points regularly, so you don't miss out.
Is Survey Junkie Australia legit?
For a company to succeed in the competitive market of online surveys, it needs to be serious about data accuracy and honest practices. But it's fair to say a company named "Survey Junkie" might bring up some doubts.
Reassuringly, Survey Junkie Australia is a time-tested and legit company that boasts a better track record than many online survey sites. It's paid out hundreds of millions of dollars to members all around the world.
But don't just take our word for it. As you'd expect from one of the world's most popular online survey companies, there's a lot of feedback out there about Survey Junkie. While some reviews are mixed, for the most part, they are positive.
In the USA, Survey Junkie boasts an A+ rating from the Better Business Bureau. Globally, the company boasts a high Trustpilot rating and plenty of feedback on community forums like Reddit. Survey Junkie Australia reviews are generally positive with only a few customer complaints. When customers complain, company responses show they regularly take action to satisfactorily resolve issues.
Survey Junkie overview
Survey Junkie is open to residents aged 16 and over who live in Australia. Residents of the USA and Canada can also join up. In Australia, Members aged under 18 may require parental supervision.
Backed by DISQO, Survey Junkie Australia essentially functions as an online community that delivers data and analytics to the market research field. Surveys are offered online and through mobile apps, where users can earn cash or points for completing surveys.
Survey Junkie works like this: Users provide various companies with honest opinions about their products and services, which in turn helps them identify areas for improvement. In return, Survey Junkie points can be cashed out for popular gift cards for this (think Amazon, Apple, etc.), or you can withdraw your earnings as real money via PayPal if that's more to your liking.
As with any survey company, numbers speak the loudest. The fact that Survey Junkie boasts five million active users from all around the world speaks to its legitimacy.
You can start taking paid online surveys as soon as you sign up. When you've qualified for a survey and answered questions about your experience with that product or service, you'll be instantly rewarded for your time.
How much does Survey Junkie Australia pay?
For anyone considering joining an online survey site, the most important consideration is likely to be how much money you'll earn.
In Australia, it's hard to go past Octopus Group, which rewards members with the highest online survey payouts in the industry (join right now for free here). Users earn an average of over $16 AUD per hour completing surveys. In real terms, that equates to more than five times what you'll earn on other sites (Survey Junkie included).
But while Survey Junkie payouts aren't going to be enough for a steady income, joining could still be worth your while.
Participating in online surveys through Survey Junkie Australia can provide you with modest rewards. Compensation is provided in US Dollars. For each survey you complete, you'll earn an average of around fifty cents up to three dollars (with an average rate of about one dollar). If you participate in four surveys per week, that's $8-$48 per month or up to $500 over the course of one year.
The number of surveys you qualify for will vary depending on your demographics and behaviours. Survey Junkie's advertisers will look at the following:
Your demographic information (such as age, gender, occupation)
Your behaviours (such as whether you drink wine, how often you leave the house, and what brand of dishwashing liquid you prefer)
The specific brands and advertisers Survey Junkie Australia is partnering with at any given time, and
What it actually is that these advertisers are testing
Aside from online surveys, Survey Junkie offers several other earning opportunities. Consider signing up for Survey Junkie focus groups and product testing. These activities pay out an average of $5 up to $150, depending on how involved the testing exercise is.
RELATED: Free samples Australia: Verified Freebies to Score Now!
The best part about Survey Junkie Australia is that it requires very little effort, and it will only take up a small portion of your day.
With a low redemption threshold and plenty of surveys, you'll be able to start earning almost straight away! Join here.
Survey Junkie: How it works
So far, we've established that Survey Junkie is a safe and legit platform for Australians to use. In this section, we'll cover off how you can join up, how to take advantage of online survey opportunities, and the best ways to maximise your earnings.
Signing up for a free Survey Junkie Australia account
There are no membership costs to join Survey Junkie -it's entirely free!
To sign up, create an account using your Google or Facebook social media login. Alternatively, provide your email to complete the process manually.
Once you sign up, Survey Junkie will send a confirmation email to your inbox. Logging in and taking advantage of online survey invitations will allow you to start earning.
Importantly, Survey Junkie provides you with information on what to expect before you consent. You may have privacy concerns when entering in personal data for a survey site such as this one.
Before signing up for a membership with Survey Junkie, you'll have the opportunity to read through their privacy policy and disclaimer in detail. The company explains how they operate, what members are expected to do while on-site, and what can happen if you violate these policies. It is important to go over these conditions so that you understand what you're getting into.
Earning Survey Junkie reward points
Like many online survey sites, Survey Junkie works on a points-based rewards system. Every point you receive on Survey Junkie is worth one US cent, so a survey with a $100 reward will earn you 100 points.
Survey Junkie Australia grants you points in a variety of ways, including:
Inputting information on your profile – this helps Survey Junkie to learn more about you.
Completing paid surveys online
Adding the SJ pulse browser extension, and
Using the Survey Junkie refer a friend program
From time to time, Survey Junkie Australia also offers opportunities to participate in product testing, paid phone surveys, and online focus groups. However, these invites don't come along very often.
Below, we've put together an estimate of potential earnings for each of the main activities. Such figures will vary from person to person, so your experiences may be very different than ours. While we have our own opinion about Survey Junkie's payouts, these estimations are based on factors like user reviews and testimonials.
Participating in online surveys
Surveys make up the bulk of earnings for Survey Junkie Australia users, and you will earn the highest amount of compensation through taking them.
What could you earn? When taking online surveys, you will typically earn anywhere from 50 to 150 points per survey (payment varies between USD $0.50 – USD $3). For every 1000 points earned, you can claim $10 in cash rewards. This is the primary way of earning rewards through Survey Junkie.
How does it work? Within your Survey Junkie account, you'll find all the online surveys that are available to you. The dashboard will list detailed information on each survey and the number of points it is worth as well as how long it should take for a typical person like yourself to complete.
Need to know: If you're not eligible for a survey, Survey Junkie Australia offers points (or cents) to thank you for answering demographic questions.
Be sure you respond to an online survey as quickly as possible because quotas fill up fast and they are no longer available.
Referring friends
In addition to completing surveys, Survey Junkie offers another quick and easy way for users to earn points. Simply refer your friends to join Survey Junkie and receive referral rewards when they earn enough points.
What could you earn? It varies, depending on the activity levels of the referee. Once a friend completes the sign-up process and becomes an active Survey Junkie Australia user, you'll earn a few points. Depending on how active your friend becomes, you could make $5 to $10 in this way for each successful referee.
Completing surveys over the phone
Completing a phone survey is another way to make extra money via Survey Junkie in Australia, but it isn't an option that comes around often. On average, Survey Junkie provides one phone survey opportunity per month, but there is a chance of receiving less than that.
What could you earn? You can earn a range of $5-100, with the amount dependent on how long the phone survey is.
How does it work? To participate in a phone survey, you first take an online questionnaire through Survey Junkie to see if you qualify. If selected, a Survey Junkie researcher will contact you for additional questions about your experience with the product or service.
Need to know: The main difference between online questionnaires and phone surveys is that telephone surveys require someone to call you.
Testing products and services
The product testing market is thriving these days, with new opportunities popping up everywhere. From time to time, Survey Junkie Australia offers product and service testing assignments, but they don't come up often.
What could you earn? Expect an average earn rate of between $5 to $50. The amount you'll be compensated will depend on how long it takes to complete your assignment.
How does it work? Survey junkie offers product testing where you can receive a free product in the mail. After using it for a while, you will then have to fill out an online survey with your experience.
Taking part in focus groups
Survey Junkie Australia occasionally offers the opportunity to participate in focus groups. These are either online or in-person, and participants earn different amounts of money depending on their time commitment. Note that these opportunities aren't usually available to residents of Australia unless Survey Junkie is partnering with a local client.
What could you earn? These jobs pay well, with a $25 to $150 range.
How does it work? The process of being accepted into a Survey Junkie focus group is similar to joining other money-making opportunities. You take part in a brief survey and qualify if you meet the requirements. If you qualify, you get an invitation to the focus group – for an in-person focus group, a central location will be decided ahead of time at which point you will receive an invitation to attend.
Need to know: Survey Junkie Australia focus groups offer the most lucrative earning opportunities, but these are provided infrequently.
Opt in to Survey Junkie Pulse
Companies pay money to gather information about what you browse online, and so does Survey Junkie. For a completely passive way to make extra money, give the SJ Pulse browser extension a go.
What could you earn? Amount varies, depending on your search habits.
How does it work? Thirty days after installing the software, SJ Pulse will analyse your search history to create a profile of your interests. From there it can provide you with more Survey Junkie surveys that fit the demographic information in this profile.
Need to know: To opt into SJ Pulse, you'll need to be comfortable sharing your online browsing habits with Survey Junkie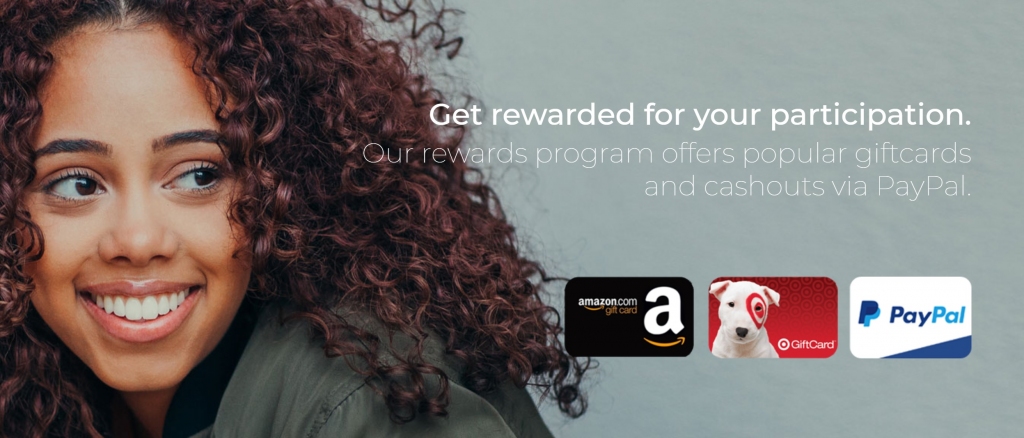 Survey Junkie Australia points redemptions
Once you have at least 500 points stored up on Survey Junkie, it's time to cash out.
Your Survey Junkie points balance can be easily found on the dashboard. Just click on "Current Points" from the navigation bar or go to "My Points" at the bottom of the drop-down menu.
If you're ready to redeem your points, there's just one option available to Australian users, and thankfully it's a good one. Aussies can cash out Survey Junkie points via PayPal when meeting a minimum of 1,000 points. You will need a PayPal account to do this.
It's worth redeeming regularly. This is because Survey Junkie points expire after 12 months.
Survey Junkie App
When it comes to online survey sites, it's handy to be able to give your opinion on the go. The Survey Junkie app can be downloaded and installed on your iOS or Android device.
The survey app is like the Survey Junkie website and when you log in, you can access links to all the same things that you can find on the website.
Download the Survey Junkie app via Google Play or the App Store.
Survey Junkie pros and cons
Straightforward rewards program
Earning points on some survey sites can be complicated, but Survey Junkie keeps things nice and straightforward for Australian users. This site allows you to complete surveys and accumulate points which can then be transferred to cash via PayPal. For every 500 points, you'll earn $5 USD.
Clean and user-friendly dashboard
Regular survey takers will be pleased to know that Survey Junkie's interface is easy to use. The dashboard is very straightforward, making it intuitive even for impromptu use.
Furthermore, most surveys are very accommodating and offer a great user experience. You don't need any special technical skills to give your opinion.
Easy to use on the go
Survey Junkie Australia is a website that allows you to earn money online wherever you are. All you'll need is a laptop and an internet connection. It doesn't matter whether you're on the bus, taking a break at work, or sitting on the couch. You can complete as many of the surveys available in your spare time for extra cash.
Earn real money
While many online survey sites offer a points-based system, these can often be shady or even a scam. Survey Junkie offers the ability for Australians to earn real money into PayPal. Certainly, there is a greater amount of flexibility extended to users in the USA (here, they can opt for direct bank transfers of gift cards). However, PayPal payouts are easy to track, and let's face it – cash is king.
Get notified quickly
Survey Junkie Australia emails notify you the moment new surveys are available to take. You don't have to keep checking back at surveyjunkie.com for new opportunities to earn cash.
Like any online survey site, there are disadvantages to know about. Survey Junkie is not an ideal option for everyone. Here are the most notable cons we've come across:
Expect high screenouts
On average, Survey Junkie Australia members qualify for just one out of every four surveys they take. This equates to a high disqualification rate. Though this is common of all online survey sites, screenouts can still be frustrating.
Why does this occur? Advertisers that work with Survey Junkie are looking for specific demographic quotas, and you may not fit the target respondent profile.
Expect modest earnings
If you're after making a lot of cash, Survey Junkie is not the path to take. It pays significantly less than other sites we've covered on The Champagne Mile. However, the site can provide a little extra spending money. Although it can be difficult to make a lot of money through any online survey site, Survey Junkie is not as bad as some and provides an enjoyable experience.
Survey Junkie Australia reviews on the web
Reading online reviews of Survey Junkie can give you an idea of what the experience is like using their service. At the time of writing, Survey Junkie holds a trust rating of 4.5 on Trustpilot and an A+ rating with the Better Business Bureau (BBB). Survey Junkie reviews on Reddit and Google are mixed but mostly positive.
Sites like Survey Junkie Australia
If you're into paid online surveys, there are plenty of sites available to Australian members. But how do they stack up? Let's see how Survey Junkie compares to the competition:
YouGov
With its feet firmly in the Governmental end of market research and focused on shaping public policy, it is hard to look past opinion company – YouGov.
Join trusted, global survey site YouGov and get 100 bonus points for completing the welcome process. Get paid in cash directly to your bank account when you complete surveys. Join here.
Underpinning its philosophy that the concept of the more people that are able to participate in the decisions made by the institutions that serve them, the better those decisions will be, YouGov has a user base of nearly 10 million people worldwide.
Conclusion: Survey Junkie Australia review
For Australian users, Survey Junkie can be a tool for making modest amounts of money online without disrupting a day-to-day schedule. After all, you pay no upfront fee and can join the platform with confidence knowing that there is nothing lost if you later decide not to participate.
With a low redemption threshold and plenty of surveys, you'll be able to start earning almost straight away! Join here.
Of course, like any survey site, Survey Junkie Australia has its fair share of annoyances. The most common complaint is related to low payouts. Survey Junkie users often feel like they spend too much time answering surveys for not much reward. However, the payout amount each user qualifies for varies and no two experiences will be alike.
If you're an online survey enthusiast, it might be worth signing up to Survey Junkie and testing it out.
Survey Junkie Australia Frequently Asked Questions (FAQs)
How legit is Survey Junkie Australia?
Survey Junkie is an entirely legit and trustworthy site. It boasts millions of members all around the world, including many active members in Australia
How to cash out Survey Junkie points in Australia?
Survey Junkie offers just one redemption option for Australian residents and it's a good one. Users can cash out points directly to a PayPal account.
Is Survey Junkie Australia worth it?
Survey Junkie offers modest earning potential, particularly in comparison to selected local, Australian sites. However, it can be an enjoyable site to use for online survey enthusiasts.
How much does Survey Junkie Australia payout?
Online survey participants earn $1.50 USD on average for each survey (up to $3 USD). You could earn up to $50 USD a month by participating in phone surveys, focus groups, and referring friends.
Does Survey Junkie work in Australia?
Absolutely! Not only does Survey Junkie work, but it is also 100% legit. You can follow the links in our post to join Survey Junkie.
While you're here: Subscribe to our newsletter for the latest tips, deals and news. It only takes a few seconds and we respect your privacy: