Sign up for a free Cashrewards account and get money back when you shop
This content contains affiliate links. The Champagne Mile may earn a small commission when new Cashrewards customers sign up with our unique link and make a qualifying purchase.
Would you like to earn cold hard cash, simply by shopping online or in-store with your favourite retailers? Enter Cashrewards, Australia's leading cashback site, and your ticket to lucrative savings.
Cashrewards: The lowdown on how it works
As Australia's leading cashback site, Cashrewards partners with over 1,200 leading brands here and overseas. The premise is pretty simple: Each time you make a qualifying purchase through a trackable link, the retailer alerts Cashrewards, who receive a commission. This commission is shared with you, the shopper, in the form of a percentage or fixed payment back on your purchase (the 'cashback').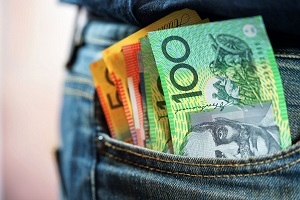 $10 BONUS CASHBACK WITH CASHREWARDS
Score $10 back when you shop in-store or online with Cashrewards, Australia's favourite cashback site. Sign up with our exclusive link now! Join here.
Simply put, using Cashrewards when you shop is a no-brainer.
Shopping through Cashrewards is quick, and easy and it has the potential to be incredibly lucrative. The fact is, if you're getting money back on a purchase you were going to make anyway, you're essentially getting paid to shop – brilliant!
How do I sign up to Cashrewards?
Ready to start earning money with Cashrewards? It's as easy as one, two three. Simply:
1. Sign up for a free account: You can opt to join Cashrewards using your email or Facebook account. Sign up with this link now
2. Shop online: Log in to the Cashrewards portal and find your favourite retailer. Click 'Shop Now' and be directed to the brand's website. When you make a purchase, Cashrewards earns a commission and will share a portion with you.
3. Get paid: You'll get real cash once your qualifying purchase clears. Watch your cashback accumulate in your Carshrewards account and transfer it into your bank or PayPal account whenever it suits. Simple!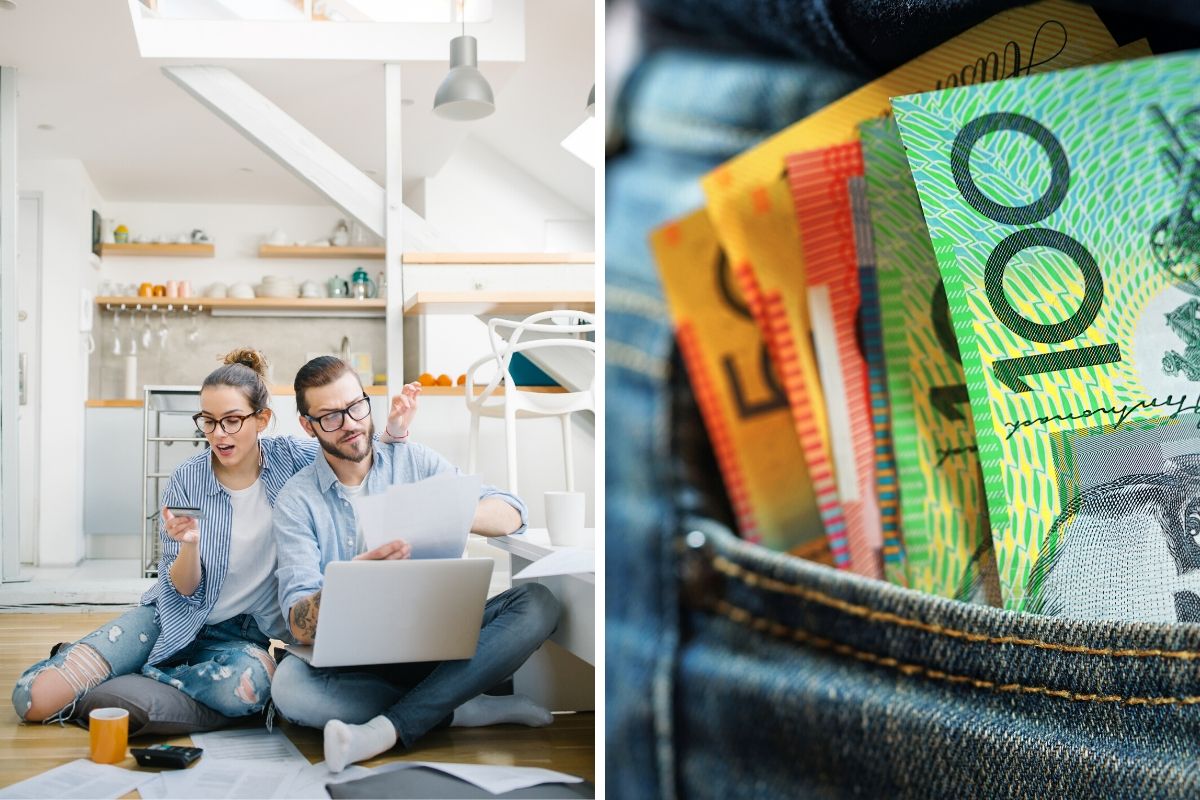 Which stores can I shop through Cashrewards?
Of course, a cashback site is only effective when they partner with the brands you actually want to shop at. Cashrewards works with some of the most popular retailers out there, and I'm personally able to use it almost every time I spend money – whether it's my twice-weekly grocery shop at Coles (where I can stack my earnings with flybuys) or when I'm splashing out on big online purchases from global retailers.
Many of my favourite retailers are available through Cashrewards. These include:
Online retailers: Ebay, The Iconic, Amazon Australia, Asos
Grocery stores: Woolworths, Coles
Department stores: Myer, David Jones
Liquor stores: Dan Murphy, BWS
Booking a dream trip? Cashrewards also boasts numerous travel partners that could see you save more on your next holiday. Get rewarded when you book with Expedia, Booking.com, Luxury Escapes, and various hotels, major airlines, and car rental companies.
Savvy points collectors win too, by earning cashback when buying frequent flyer points and miles through Points.com. And couch potatoes will love earning cashback with popular meal delivery services including Uber Eats and Menulog. There's even a cashback offer for the CSIRO Total Wellbeing Diet!

Cashrewards tracking: How it works
To ensure you receive your cashback is correctly attributed to you, there are a few steps you need to follow.
First of all, bear in mind that you must access the store directly from the links on the Cashrewards website. If you navigate to the site without first logging into the Cashrewards portal, you will not receive your cashback.
Want to compare pricing first? Browse merchant websites to your heart's content. However, before you make your purchase, you will need to return to and log in to the Cashrewards portal and then go directly to a store via the 'Details' or 'Shop Now' button.
There are a few other scenarios that could see you miss out on receiving your hard-earned cashback. Here are a few tips to ensure you don't miss out:
Ensure your cookies are turned on: Cashrewards won't be able to track your purchase without them
Take care not to interrupt your shopping session: Performing actions such as closing a window, navigating to complete searches on other sites, or clicking pop-ups may impede the recording process
Using external coupons: While you can happily use Cashrewards promo codes, applying a coupon from another source that is not listed on-site is likely to void your cashback claim.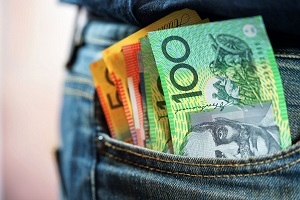 $10 BONUS CASHBACK WITH CASHREWARDS
Score $10 back when you shop in-store or online with Cashrewards, Australia's favourite cashback site. Sign up with our exclusive link now! Join here.
How do I receive my cash?
How long does it take for cashback to clear?
When you make a purchase, the cashback amount will be credited to your Cashrewards account in a pending state. Retailers award cashback on varying timeframes. For standard purchases, it can take up to 60 days for the funds to be 'approved' and released into your account. For travel merchants (including online travel agents, airlines, and hotels) you might only receive the cashback once you've flown your flight or completed your stay.
How Cashrewards pays into your account
After your cashback has been 'approved', you can choose to withdraw into your bank account or PayPal account at any time.
Here's how it works: Simply sign in to your Cashrewards account and click on 'My Account'. Hit the 'Get Paid Now' button and then click 'Request Payment'. At this point, you can nominate which account you'd like to be paid into. Your available rewards balance must total over $10.01 for payment to be enabled.
Once requested, payments can take up to 5 business days to be completed. Once you have provided or updated your existing bank account details you will need to wait 48 hours before you can submit a payment request.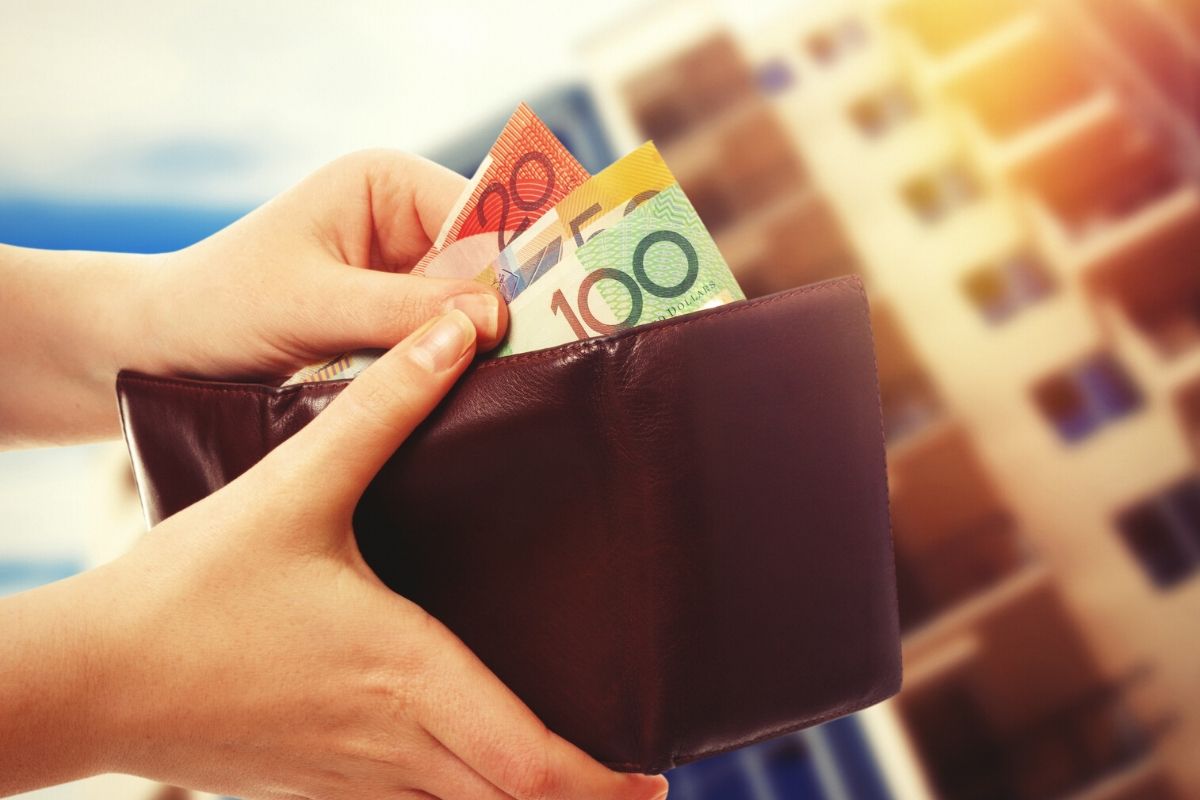 Cashrewards promo codes, offers and discounts
While Cashrewards' core business is cashback, it doesn't end there. A Cashrewards membership account unlocks additional offers and discounts, such as discount codes and even free samples.
These additional kickbacks can take many forms. From time to time, some stores offer a 'supercharged' cashback. Other retailers offer exclusive Cashrewards promo codes and vouchers that can't be found anywhere else. You can easily find and browse the latest offers listed out by retailer from within the Cashrewards portal.
Often, these discounts can allow you to 'double-dip' with the existing cashback on offer, so you'll essentially save even more on your purchase.
To show you just how lucrative these offers can be, we've pulled together an example of Cashrewards promo codes and discounts as available 20 November, in the table below (note: these rates are subject to change on a daily or even hourly basis):
| | | |
| --- | --- | --- |
| Retailer: | Cashrewards promo code / offer | Stacks with: |
| Amazon | $0.99 for 4 months of Amazon music | 3.5% Cashback |
| Qatar Airways | Extra 12% discount with PayPal (AU) | 2.1% Cashback |
| The Iconic | 10% off ICONIC exclusives | 3.5% Cashback |
| Groupon | 15% Cashback (was 5%) | n/a |
| Aveda | Aveda 30% Cashback ($15 Cap) (was 77.7%) | n/a |
It's worth logging into the Cashrewards portal regularly to track the latest offers. Sites such as OzBargain also alert readers to the most popular cashrewards deals.
Note: These discounts were collated at the time of writing in November 2019, and they are subject to change at any time.
Maximising savings with Cashrewards on travel and holiday deals
From airfares and accommodation to purchasing cruises and travel insurance, it's possible to save big when you book your travel via a Cashrewards partner.
Almost all the largest online travel agents participate in the service, including Booking.com, Expedia, Agoda, Trip.com and even Airbnb (for hosting).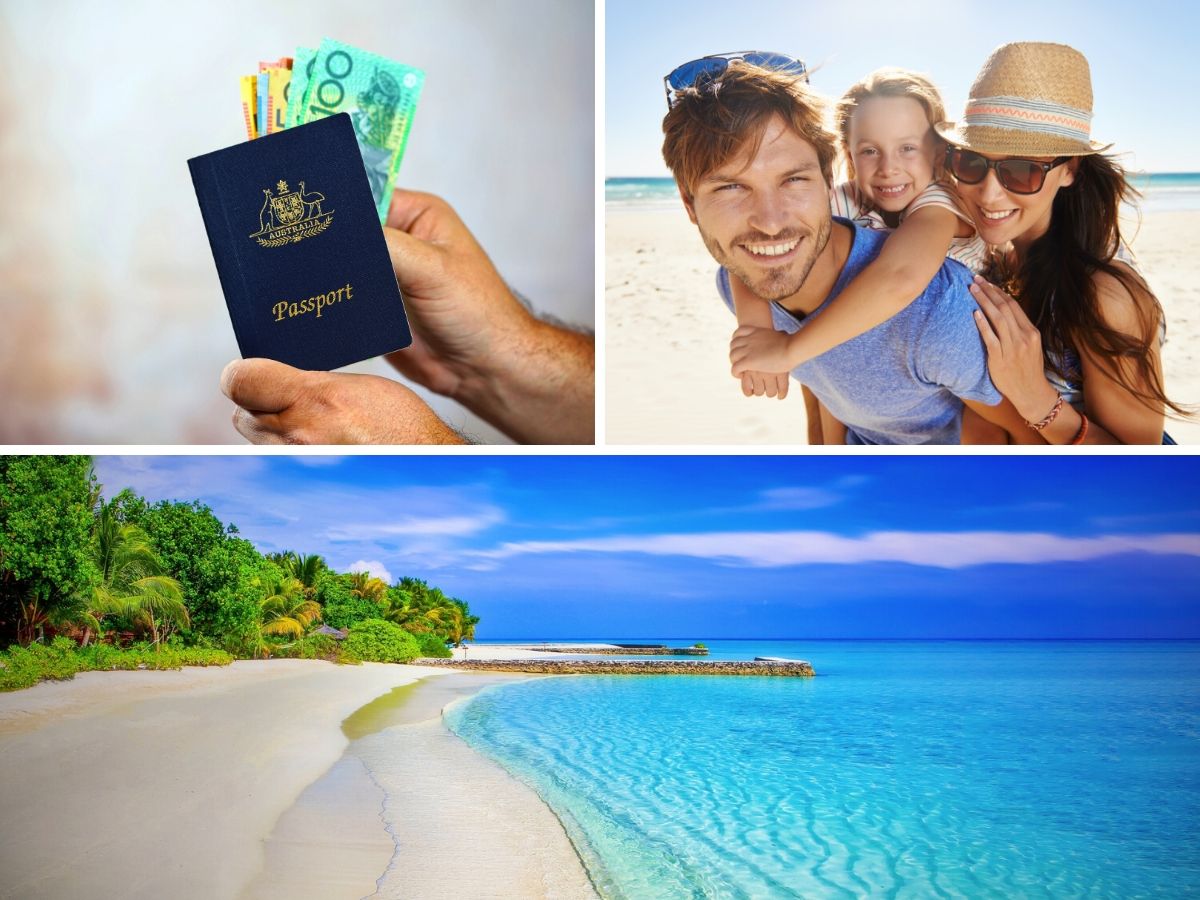 Most of the top airlines are covered, with Virgin Australia, Cathay Pacific, Qatar Airways, and Singapore Airlines participating on the platform (no Qantas yet – we're hopeful that they'll come to the party eventually).
Cashrewards also allow users to book accommodation through all the major hotel chains, including Marriott, Hilton, Intercontinental Hotels Group, and Accor (my favourite!).
It's worth bearing in mind that booking directly with an airline or hotel chain via Cashrewards can allow you to double or even triple dip on your rewards. Any cashback you receive from Cashrewards is effectively 'stacked' with the rewards you'd receive when you book with that merchant direct (such as mileage earn or exclusive perks when you stay).
The Cashrewards App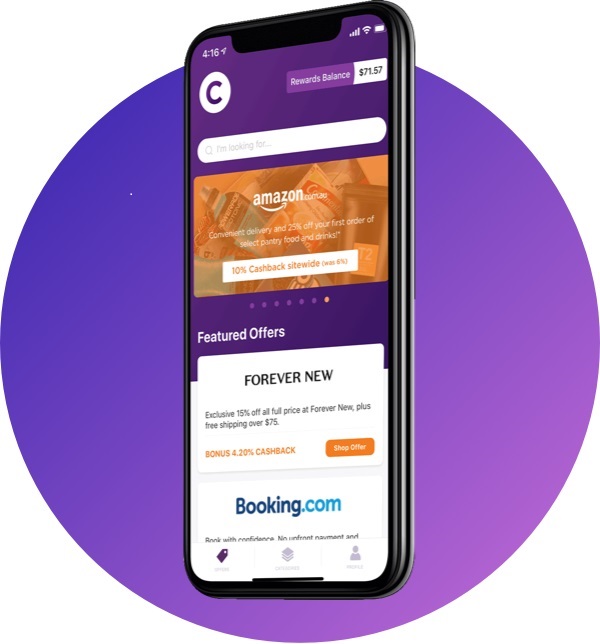 If you want to save money on the go, consider downloading the Cashrewards mobile app. I personally find the Cashrewards app really handy. It's very easy to navigate and it essentially allows me to get paid to shop while I'm out and about!
The app is particularly handy to use in conjunction with in-store shopping. Cashrewards now pays cash back for some retailers when you purchase in-store, and you can browse and activate offers in real-time whilst you're shopping.
The Cashrewards app also uses push notifications which can be useful if you're wanting to keep up with the latest deals (for example, during Black Friday sales).
Referring a friend to Cashrewards
Cashrewards operates a generous refer a friend program, which is designed to grow its user base. It works like this: Once you have signed up, you will be able to refer new users to the service. Friends or family friends sign up to Cashrewards via your link. They'll receive a $10 referee bonus, and you'll receive a $10 referrer bonus when their first qualifying transaction of $20 or more is approved.
You can choose to send out your unique referral link via Facebook or email, and you can also refer a friend from the Cashrewards app with just one tap.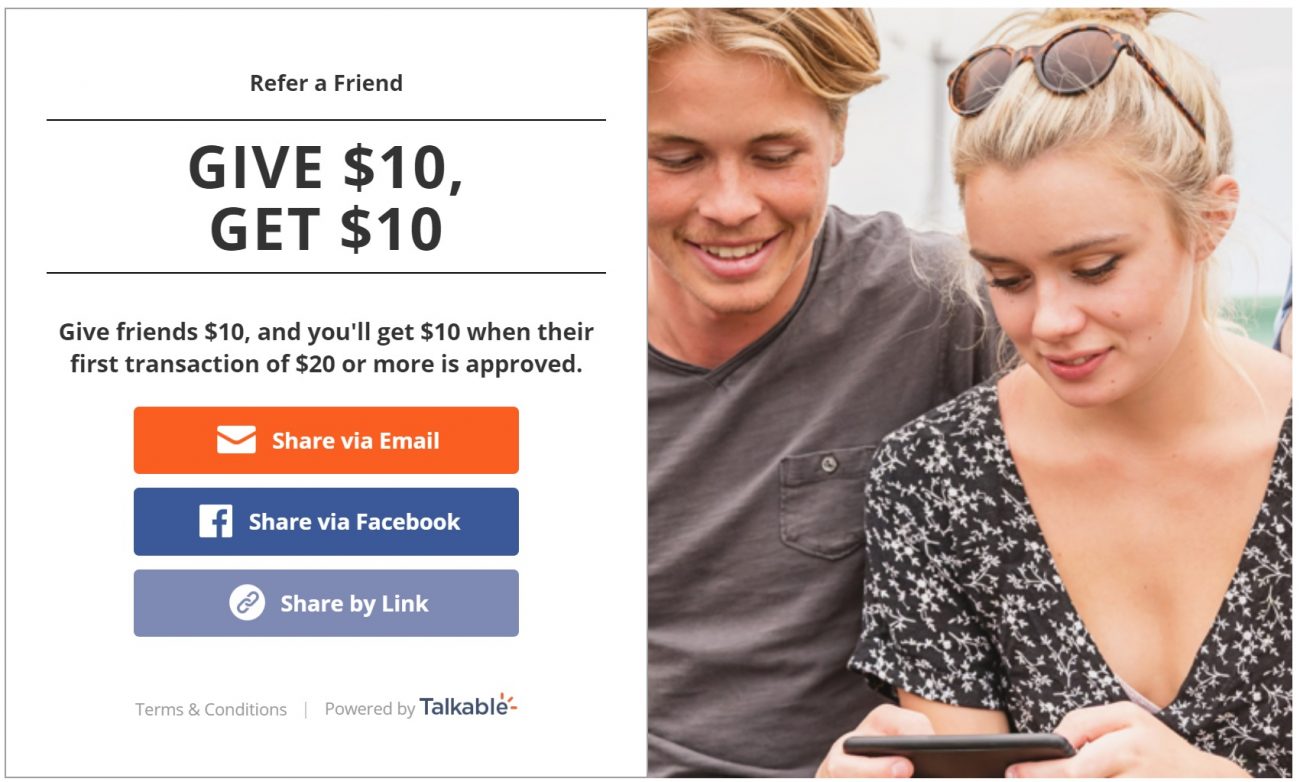 If you're planning to share your Cashrewards refer a friend link, you'll need to agree to a set of terms and conditions which can be found here.
Comparing Cashrewards to other shopping portals
The popularity of cashback for consumers has grown in recent times. A range of different cashback sites and online shopping portals have exploded onto the scene in Australia to offer a reward for shopping – whether it's in the form of money or airline points.
Cashrewards vs ShopBack
With over five million members, ShopBack is Asia's leading cashback site and arguably Cashrewards' biggest competitor. The site was recently launched in Australia with a range of aggressive offers and a generous refer a friend scheme. When it comes to Australian retailers, Cashrewards would appear to have the edge, with the widest range of partners and offers. However, ShopBack is growing its partner network quickly, and it boasts a very user-friendly app.
The war between Cashrewards and Shop Back is heating up, and both sites are frequently running enticing offers to engage consumers. The fact is, you can sign up to both sites and then shop around to see who offers the best deal.
Cashrewards vs Qantas Mall and Velocity eStore
Here at The Champagne Mile, we've written extensively about airline shopping malls. The two key portals available to Australians are the Qantas Mall and Velocity eStore, though many international airlines are growing their offering for local audiences.
Airline shopping portals are run in a similar way to cashback sites, but they offer points instead of cash. It isn't possible to 'stack' rewards from both an airline shopping portal and a cashback site – you'll need to decide which site offers the best value.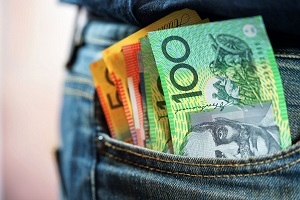 $10 BONUS CASHBACK WITH CASHREWARDS
Score $10 back when you shop in-store or online with Cashrewards, Australia's favourite cashback site. Sign up with our exclusive link now! Join here.
Offers and discounts are constantly changing, so we can't tell you who will offer the best returns. When assessing the value of airline shopping malls vs cashback sites, it pays to compare the money or points on offer between the various platforms and calculate which offers the best return for your personal circumstances. To do this, it helps to assign a value to a frequent flyer point. As a general rule, we'd value one frequent flyer point at around 1 cent, however, this is subjective and it really depends on your redemption goals.
Do note that cashback sites are likely to have a broader range of retailers than airline shopping malls, so often you won't need to make a choice!
Cashrewards verdict
Australians are spending more online each year. Cashback sites offer an easy and lucrative way to save money on purchases that you're likely making anyway.
Whether it's everyday grocery shopping or booking a dream trip, getting paid real cash with Cashrewards is incredibly easy. You can purchase from your favourite brands and get real cashback in your bank account.
Simply put, using Cashrewards when you shop is a no-brainer. Sign up now and start earning money back when you make purchases.
While you're here: Subscribe to our newsletter for the latest tips, deals and news. It only takes a few seconds and we respect your privacy: