Recently, I've discovered it's possible to earn and save cash through my phone, thanks to money making apps. In fact, passive income could be within your grasp – provided you have the right technology. But which money making apps are worth your time?
Earn cash from the couch with 30 + apps that make you money
In the current climate, most of us depend on a smartphone every day. After all, we use them for so many important things in life. This can range from accessing bank accounts to shopping, paying bills, reading the news, interacting with family and friends, and so much more.
RELATED: Best Product Testing Opportunities for Aussies
In this post, we've compiled a list of the best phone apps that make money, and are the most trustworthy. Although most of these apps won't make you rich, think of them as a good side hustle. At the very least, they could be a fun way to pass time while putting some extra cash in your pocket.
Start taking paid online surveys with Octopus Group – Australia's highest-paying survey site! Get paid in cash or gift cards, plus earn even more when you refer friends. Join here.
So, the next time you are free and can access your phone, why not make some money using one, two, or even three of the following money making apps in this article:
Swagbucks
Swagbucks is a money making app that rewards you for doing the simple things you do online every day. Through the mobile app, you can shop, watch entertaining videos, participate in paid surveys, and browse the web to earn reward points.
Swagbucks lets you earn FREE gift cards for taking surveys, watching videos, shopping online, and more! Score a $5 bonus when you join via our exclusive link here.
Once you earn the reward points, you can redeem them for cashback through your PayPal account; or redeem them for gift cards. The app gives away around 7,000 gift cards a day and has paid over $471 million to its members since its inception.
NielsenIQ Beauty Panel
Have you ever wanted to tell manufacturers what you think of their beauty and hygiene products? Well, now you can AND Score a $10 e-voucher to spoil yourself in stores or donate to a charity!
To join up you'll need to be a female aged 18+ and recently have purchased beauty products. Then you'll use a mobile app scanner to simply scan the barcodes of products you purchase.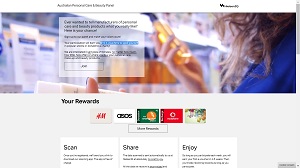 Do you purchase health, beauty, or make-up products? NielsenIQ Beauty Panel wants to know what you think. Join here for free and score a $10 E-voucher for participation!
Joining is as simple as following our link and registering with basic details, followed by a call centre confirmation (so keep an eye out for the call on your mobile).
As you participate, you'll receive points weekly and upon certain events/thresholds, which you can use to redeem for Gift Pay vouchers. Wow!
Survey Junkie
If you want to earn extra cash by completing surveys, Survey Junkie is another excellent money making app that pays you for giving your opinion. Once you have Survey Junkie, complete your profile, and the app will match you with surveys suited for you.
With a low redemption threshold and plenty of surveys, you'll be able to start earning almost straight away! Join here.
These are short and easy surveys that will take a few minutes of your free time while earning you reward points. You can then redeem the points for Amazon or Target gift cards or cash via PayPal.
Internet Usage apps
Have you considered selling your internet usage data for profit? Here are 3 of the best money making opportunities for your internet usage, that aren't too intrusive.
Make money just for being online!
Did you know there are legitimate research companies willing to pay to understand internet usage and patterns. Earn cash, gift cards and more, simply for sharing your data:
TIP: These legitimate sites are free to join. We recommend you sign-up for multiple sites in one go for the best chance to earn more cash and rewards.
Google Opinion Rewards
If you love airing your honest opinion, Google Opinion Rewards pays you to do that. This survey app was developed by the Google Surveys team and pays you to complete short surveys on a wide range of topics, from reviews to your personal opinion on certain things.
Google sends you an average of one survey each week, although the frequency may differ from time to time. You can also earn money by sharing your internet and TV usage with the app. Payment is released as Google Play or PayPal credits. The credits are excellent, especially when it comes to purchasing apps, music, movies, and games from the Play Store or App Store.
Top Paid Survey Picks:
Start earning cash by joining some or all of our top Australian paid surveys now!
TIP: These legitimate sites are free to join. We recommend you sign-up for multiple Australian paid survey sites in one go for the best chance to earn more cash and rewards.
iPoll
If you are all for getting paid for taking surveys, iPoll is another money making app that lets you do that from your smartphone. Once you have downloaded the survey app and given the required info, the app determines the surveys that you are qualified to answer.
These surveys are short and easy, and you can complete them while going about your usual business. The majority of the surveys will get you a few dollars each, although some will net payouts of up to $30 USD each. Nonetheless, to enjoy these lucrative polls, you will have to be in specific locations when taking the polls.
The app is free on the Google Play Store and Apple Appstore. It also lets you earn perks like gift cards and even airline miles.
Cashrewards
Cashrewards is a money-making app for those with a true love of shopping. This app will reward users with cash back from shopping at thousands of retailers partnered with the platform. When you shop, the stores pay Cashrewards a commission for referrals, which the platform shares with its users as cashback.
In simple terms, Cashrewards gives you money for shopping from brands you are familiar with. When you join today and make qualifying purchases either online or in-store, the app gives you a $10 bonus. From then on, the more you shop, the more you earn.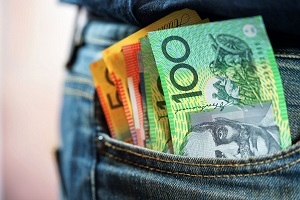 $10 BONUS CASHBACK WITH CASHREWARDS
Score $10 back when you shop in-store or online with Cashrewards, Australia's favourite cashback site. Sign up with our exclusive link now! Join here.
Payment is sent as a cashout, either via bank transfer or PayPal payment, once you meet a minimum threshold. Read our full guide to Cashrewards here.
There is a range of other cash-back apps available in Australia and overseas. Some of our other favourite cash-back apps include eBates and Shopback.
ReceiptJar
If you've ever wanted to get more organised with your spending, ReceiptJar might be just the thing for you. Not only that, but you'll also earn rewards for providing customer data.
The free app allows users to scan a receipt with their phone camera and upload it on the spot. Users earn points in the system and 1,000 ReceiptJar points are worth $5 AUD. As well as that, monthly draws and shake rewards randomly reward users.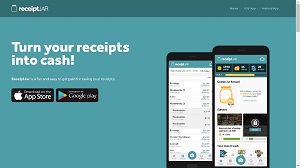 Get off to a flying start by using this code: 'MICHC3GB8′ to score 200 points and then earn 200 more for every referral. Start scanning your receipts here.
ReceiptJar points can be cashed out as real money via transfer into PayID. Gift cards are the other option. Read our review or join here.
Sweatcoin
Are you are all about a healthy lifestyle? Do you recognise the importance of walking, and love taking strolls in the neighbourhood? If so, then Sweatcoin is the money making app for you. Just keep the app running in the background at all times and go for a walk.
The app tracks your steps and rewards you with 0.95 Sweatcoins for every 1,000 steps. Although the Sweatcoins cannot be withdrawn as cash, they can be redeemed for goods like headphones, athletic wear, and audiobooks. You can also use them to access meditation services. The app has partnered with brands dedicated to promoting a healthy lifestyle to reward you for walking.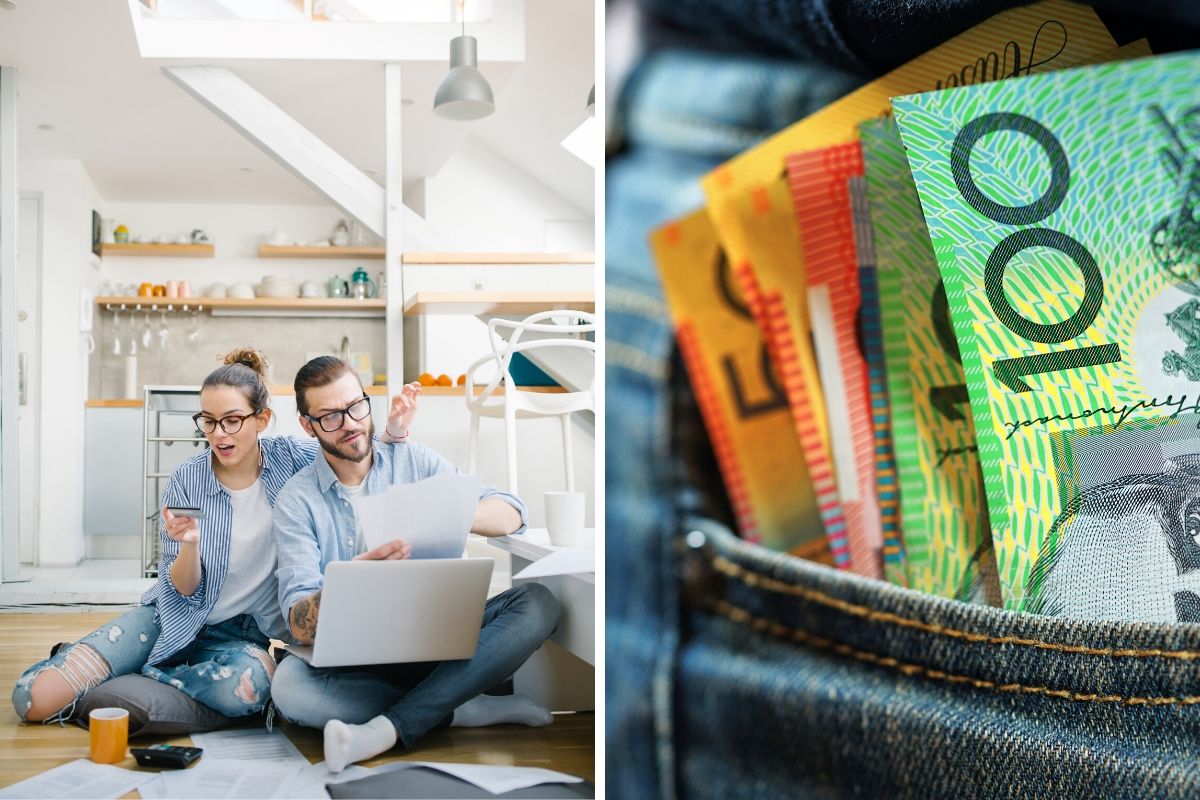 Foap
Through Foap, those casual videos and selfies you regularly take become an excellent way to make money. The app lets you sell your photos and videos to other brands, people, or agencies on the app. The price per image on Foap ranges from as little as $5 to even $100.
To earn, download the app, create a profile, and upload your videos or photos. When a brand or agency purchases your content from the platform, you split the profit equally with Foap. There are also high-paying missions that require one to take new photos that reflect a particular brand.
With a large community of over 3 million creators, it attracts big brands like Amex, Mastercard, and many banks. Payments are made via PayPal.
Uber
Uber is a popular ridesharing app that you've probably used to get a ride to work or home from a night out. Besides being a passenger, you can use the app to earn extra money by being the driver. You get paid for driving people around or delivering food, which makes Uber an excellent side hustle.
The app lets you use your car to earn cash according to your schedule. Turn the app on during your free time to start working and off when occupied with other things. Uber also rewards you with bonuses when you work during certain hours, and you can also enjoy customer tips.
If you're an Uber customer, you can earn great benefits with Uber Rewards Australia.

Lyft
Lyft is just like Uber; you earn money by driving people to their destinations using your car. For those who don't have cars, Lyft has a couple of Express Drive partners that will get you one. Lyft is a great side hustle that can also be pursued full-time.
Before choosing between Lyft and Uber, try to learn which is the more popular one in the area. You can also sign up for both and switch between them depending on how the business looks. Making money from these two apps as a full-time job will require a lot of patience and hard work.
Didi and Ola are other rideshare apps that offer opportunities for drivers.
Raiz Invest (previously Acorns)
Raiz Invest is an app where the primary purpose is to invest your money. For those who desire to invest but lack sizable capital to do so, the app invests for you using the little cash you have. Raiz Invest works in a simple but interesting way.
When you make a credit card purchase, this investment app will automatically round up your spare change and deposit it into an investment account. By making little investments after every credit card purchase, your investing capital grows, and you earn more.
If you are worried about your spare change's safety, Raiz Invest has over 8 million users and is backed by leading innovators and investors. You also have access to expert portfolios. The app is available in three pricing tiers; $1, $2, or $3.
Slidejoy
When browsing the internet or watching online videos, ads can pop up unexpectedly, diminishing the quality of your online experience. Nonetheless, there are money making apps that pay you for watching ads. If you don't mind the interruption, Slidejoy could be a money making app that works for your lifestyle.
The app puts advertisements on your lock screen. Therefore, every time you check your phone, there is a new advert on display. By swiping, you can learn more about the ad or watch a new advertisement. The rewards can be cashed out via PayPal, although there is an option to donate your earnings to a charity program.
Sadly for Apple fans, this app is only available on Android.
TaskRabbit
If you have a couple of skills that you think are useful, TaskRabbit is an app that lets you make money from those skills. Through the app, you get to complete tasks for your neighbours and people in your area for a fee. Anything from cleaning houses, moving furniture, and running errands locally is possible.
With this app, you will have to work harder. Nonetheless, the returns are quite good. When creating a TaskRabbit profile, include all your valued skills and wait to be called up for a task. The more skills you have, and the tasks you complete, the higher your recommendation will be.
Letgo (formerly OfferUp)
LetGo is another make money app that brings in cash from doing something in your area. In a world where e-commerce is growing fast, the app is a gateway to selling your used stuff. Take pictures of things that you no longer need, upload them in the app, add a description, and set your price.
You can also pay to promote your listing for added views. The platform is expanding and has a new shipping feature to enable nationwide sales. Therefore, you do not have to meet up with your buyer if they live farther from your locale. LetGo also allows flipping.
Mobee
If you love shopping, Mobee is an excellent way to make money while doing what you love. This secret shopper money making app gives reward points to users who complete missions at various stores. Once you have the app and have selected a mission on the map, you are ready to make money.
During the store missions, you will be given simple tasks, like taking photographs or answering surveys. When you complete your set of tasks, you'll receive reward points to redeem into gift cards for various stores like Amazon.
While we're on the subject of shopping, check out our mystery shopping guide here.

Ibotta
Ibotta is a unique cashback app. Like all other cashback apps, it pays you when you shop using a direct link at partner stores. Nonetheless, it has an extra feature that sets it apart from similar apps- you can still get rewards from physical purchases. How does it achieve this?
With Ibotta, you can pay using the official app after a physical purchase or upload the receipts. Therefore, you can enjoy all the perks of physical shopping and still get your reward points. Supported brands include Walmart, Walgreens, Domino's, Target, and Booking.Com
After signing up, the app will reward you with a $20 bonus when you make a qualifying purchase.
MyPoints
MyPoints is another conventional cashback rewards apps. The app gives you reward points when you purchase from brands like Amazon, Best Buy, Home Depot, Amazon, and thousands of other stores. You can redeem these points as cash, which will be deposited into your PayPal account.
You can also redeem the points for gift cards, which can be used in supported partner stores. As a new member, you will get a $10 welcome bonus either as a Visa gift card or Amazon gift card. Like with other cashback, you have to make a qualifying purchase to receive the bonus.
Mercari
For those with goods to sell, Mercari is another excellent marketplace app. Unlike OfferUp, this app lacks in-person meetups. To list items on Mercari, take and upload pictures of your product, add a description, and set the price.
An essential factor to remember when setting prices is that Mercari charges a 10% commission on completed sales. Nonetheless, there is no fee charged for using the app, and it provides users with printable shipping labels.
Drop
Drop follows the path of many other money making apps on this list – you get rewarded for shopping at partner stores using the app. The rewards come in the form of points. Nonetheless, these reward points cannot be redeemed as cash, but only as gift cards. The gift cards work on Netflix, Starbucks, and Amazon.
Public
For those who want to make money from investing, Public is a money making app made just for you. With this app, you can invest without incurring the cost of buying or selling stock and commission fees. How is this possible?
Public offers members opportunities to earn free slices of stock simply by referring friends. These slices are valued at up to $10. Also, when you invite your friends into chat groups, and they are approved, you will earn free stock. In simple terms, the more people you bring to Public, the bigger your stocks get.
Capital One Shopping
Capital One is an interesting shopping app that helps you save and make money when shopping. When you are shopping using the app, it will offer a comparison of stores selling your desired product. Therefore, you can purchase from the cheapest seller.
The money app also helps you save when you're shopping physically. At the stores, use the app to scan barcodes, and it will help you find other stores that offer a better price. Also, when shopping using the Capital One app, you will receive reward points. These points can be redeemed for gift cards at Amazon and other stores.
Robinhood
Robinhood is another money making app that will appeal to those who have the desire to invest. If your lack of enough capital worries you, the app will give you an opportunity to buy stock with a $0 trading cost. You can also invest in partial shares of stock. This means that the app will allow you to buy stock based on the amount of money you have.
Signing up for Robinhood is free and once completed, the app awards you a free share of stock. This free share is likely to have a low value (not less than $2.50), although it can be as valuable as $200.
Worthy Bonds
Worthy Bonds is also a money making app for those who want to invest but lack large amounts of capital and experience. To start investing on the platform, you must first buy bonds for $10 apiece. You can buy as many bonds as you can.
Worthy Bonds is a platform for lending money to small businesses. The amount you invest goes towards giving financial support to these businesses while still giving you a decent rate of return. When you purchase Worthy Bonds, your money earns a 5% fixed return rate, which is credited weekly.
Earny
Earny is a great money making app that lets you get cashback on your online purchases. This app works differently from other cashback shopping apps by focusing on getting its users refunds when the price drops. For instance, if you bought a phone from Amazon and the price of that particular phone drops later, the app will work to get you a refund of the difference. It will take 25% of the rebates.
This app is an excellent way to save money, especially for people who make regular purchases. To work, Earny tracks your online shopping and will thus need to connect it to an email account. The cashback comes as a payment from your bank.
Snapwire
Photogenic people still have another alternative money making app in the form of Snapwire. Just like Foap, this app earns you money by giving you a platform where you can sell your photos. The more pictures you sell, the higher your profile will rank, and the more businesses will want your photos. This translates to more money just by taking pictures from your smartphone. Snapwire also provides you with missions that will earn you more cash when fulfilled.
Money Machine
Money Machine is an app that pays you to complete surveys, watch videos, and complete small online tasks. Once you finish creating a profile, the app will assign you tasks and surveys that best suit you. Once you complete these tasks, you receive reward points, which you can transfer to your PayPal account as cash.

Gigwalk
For those seeking a simple activity in their local area that will earn them a few bucks, Gigwalk is a must-have money making app. Once you have completed your profile, you can get gigs that range from moving or putting together furniture, going to the grocery store, walking dogs, and other basic errands.
The app has a built-in map that will help you look for gigs near you. The frequency of the gigs and pay will depend on your local area.
Shopkick
Shopkick is another app that brings you money when you shop. It works like all other mentioned shopping apps by giving you reward points (kicks) every time you shop online from their partners. You will also earn these kicks when you make physical purchases from a partner store or complete challenges like scanning certain products or just walking down aisles. You can redeem these points for gift cards to popular online stores.
Upwork
Upwork is a freelancer app for more serious gigs. Like other gig apps here, this app lets you find ongoing or once-off assignments. However unlike other gig apps, these assignments are not limited to your local area, and most of them will take place online. If you have writing skills or are a web developer, this is an excellent app to get on board with. Upwork lets you set your own rates, so you can control how much you earn.
Airbnb
Have a spare room available, or a house that can be rented out? Airbnb offers the ability to start making money by hosting guests. As an Airbnb host, you can manage your listing, schedule bookings, and undertake all communications with guests through the app. For successful hosts, Airbnb offers an excellent opportunity for passive income.
eBay
eBay gives you the opportunity to sell items that you have around the house, such as clothes for a minimal fee. With the eBay app, sellers can easily list an item, track sales and manage dispatch. Many successful sellers are able to make more money, by implementing strategies such as dropshipping and scavenging at garage sales. The possibilities to earn money are endless, and only limited by your imagination.
Tips for choosing legitimate phone apps that make you money
When it comes to apps that are designed to make you money, some are more trustworthy than others. Ensure you choose legitimate apps, and avoid situations where you could waste time, or even get exposed to a scam. Here are some ways to test the legitimacy of an app that claims that it can make you money:
Check online reviews: Most legitimate apps will have an online presence, and you should be able to find reviews. Check out Trust Pilot, productreview.com.au, and even the app store. The feedback from other consumers should be able to provide you with a level of reassurance (or otherwise) before you sign up.
Avoid entering payment information: Unless an app is providing a specific service, or it's being used as a portal through which you shop, there shouldn't be any need to enter payment information. Avoid entering credit card or bank account details if you don't quite know why you're being asked to do this.
Avoid paid subscriptions: Some apps falsely proclaim to make you money whilst scamming consumers through a subscription model. If you're being asked to pay for a regular subscription, avoid doing so, unless it's a legitimate part of the service model being offered.
Conclusion: Money Making Apps Australia
Contrary to common belief, there is a range of money making apps available to Australian consumers. The money apps we've covered above are an excellent place to begin if you want to start earning money with your smartphone.
Nonetheless, not all apps are created equal. While some of these apps will let you earn cash from the comfort of your couch, others will require a lot of moving around and effort. By choosing the apps that are most convenient for you, you'll have the best chance of earning a passive income well into the future.
What apps make the most money?
Swagbucks is one of the best apps to make money. This is because it rewards you for doing many things. That includes shopping, watching videos, participating in paid surveys, and even browsing.
What apps pay you instantly?
Some of the apps in our list will give you an instant payout. This includes Mobee, which will give you an instant payout. Ridesharing apps like Uber and Lyft will also allow partners to request a same-day payment.
Are there really apps that pay you real money?
Yes! Many of the apps in this article payout cash. Click here to discover them now.
While you're here: Subscribe to our newsletter for the latest tips, deals and news. It only takes a few seconds and we respect your privacy: