Discover the best frugal living tips to save money and kickstart your journey towards a thrifty lifestyle.
Are you looking to make your life easier and save more money in 2021? We've rounded up over 20 creative ways to help you get the most out of every dollar.
But first things first, does the concept of frugal living conjure up pictures of tins of beans and a miserable lifestyle in your head? The good news is, that couldn't be further than the truth.
It took me a while to realise that you don't have to compromise on every little thing just because it's cheaper. In fact, the key to frugal living is being mindful about where your money goes and not compromising your values in other areas of life, such as relationships or self-care.
Get paid to shop (yes, seriously!)
Legitimate research companies want to understand consumer shopping habits. Earn cash, gift cards and more, simply for sharing your purchasing data:
TIP: These legitimate sites are free to join. We recommend you sign-up for multiple shopping sites in one go for the best chance to earn more cash and rewards.
What exactly is frugal living?
The movement for frugal living is growing in popularity, as many of us look for new ways to save money in the midst of the pandemic. With thrifty lifestyle choices still top of mind, 2021 is the perfect year to learn how to best make your dollars stretch.
On the surface, frugal living may seem like a sacrifice in quality. A frugal living lifestyle might seem like a difficult decision to make, especially with today's fast-paced lifestyle and the constant temptation to keep spending.
However, there are ways that you can still enjoy the same good things in your life without sacrificing as much quality!
Why I choose frugal living
No matter who you are, there are many compelling reasons to choose to live a frugal lifestyle.
Here are some of the key reasons I've started my journey with thrifty living:
I get time to reflect on what is most dear and valuable in my life.
I take a mindful approach to spending, which helps me to understand my behaviours and motivations
By saving cash, I'm reaching both short term and long term financial goals faster
Frugal living discourages clutter in my house, which leads to less stress as I can make the most of what I have
Top Paid Survey Picks:
Start earning cash by joining some or all of our top Australian paid surveys now!
TIP: These legitimate sites are free to join. We recommend you sign-up for multiple Australian paid survey sites in one go for the best chance to earn more cash and rewards.
20 Best Frugal Living Tips to Save Money
In this post, we've rounded up 20 of the best frugal living tips that will kickstart your journey towards financial freedom.
1. Know where your money is going
Knowledge is power. The very first step towards frugal living is getting a handle on your spending habits, so you can work out what you need to cut out. Consider recording your spending for a period of time in a spending diary or a budget planning app.
The fact is, you will never achieve frugal living if you can't make a budget and identify discretionary spending. There are plenty of free budget apps available, so you won't need to spend a cent!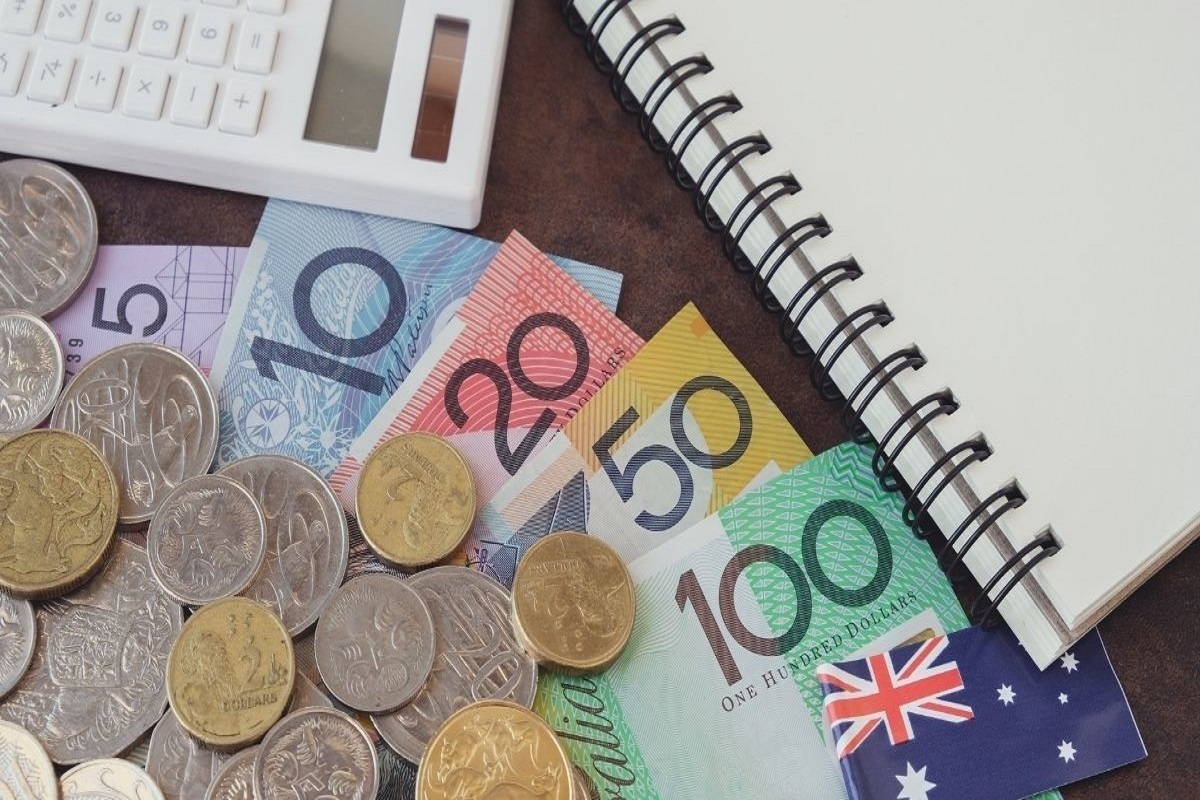 2. Purchase through cashback sites
Living frugally doesn't mean you need to stop purchasing items online – rather, it's about extracting the biggest savings you can.
Enter cashback sites. Many people don't realise they can earn cold hard cash by shopping online from their couch at home. A number of cashback sites operate in Australia, giving users the chance to earn back up to 20% or more on purchases.
Cashrewards is Australia's leading cashback site, partnering with over 1,200 top brands. The concept works like this: each time you make a qualifying purchase through a trackable link), that retailer alerts Cashrewards and they receive a commission on your purchase – which then gets shared back out to you in the form of a percentage (often up to 20% or more!) or fixed payment.
Whether it's your weekly grocery shop, a mobile phone plan or even switching electricity providers, using a cashback site can be a great help to achieving a frugal living lifestyle.
3. Prep meals in advance
Meal prepping can help you avoid impulses and achieve frugal living for you, and your family! The key here is time management. You'll simply need to set aside a little time in the kitchen each week to make sure that your family is always prepared with healthy, home-cooked meals.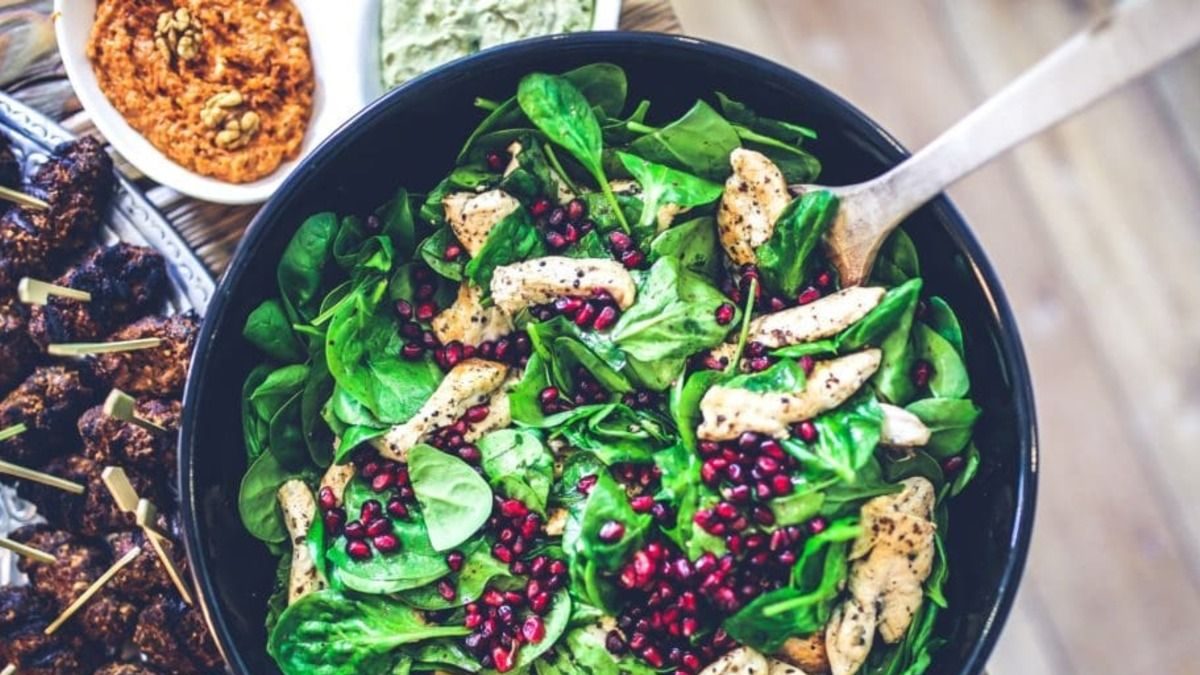 The idea of making food in bulk and then storing it will also save you money when you are craving something you'd otherwise buy. It's easy to get inspired. There are many websites and blogs devoted to meal prepping that offer great recipe ideas and tips for making your food (and your dollar!) go further. Meal prep bloggers share their recipes so that all of us are able to get into this trend without breaking our backs or wallets.
4. Get free samples
Wouldn't it be nice to receive free products to try?
From beauty to baby trials, through to food samples and dining freebies, there are plenty of free samples available in Australia. Most opportunities will see you receive products or vouchers in the post, at no cost. This means you can continue with frugal living, whilst enjoying some little luxuries.
If you're the kind of person that loves sampling things for free, then you can find over 50 different freebies in our round up post here.
5. Turn saving money into a game
Gamification is big right now, and it's a way to make saving money seem like fun. Why not turn frugal living into something enjoyable?
There are many apps that can help you turn cutting expenses into an exciting game or challenge. Some examples include savings bingo or the 52-week money challenge which has been popular for years!
6. Throw your spare change into a piggy bank
Popping your loose change into a piggy bank each day can be an easy way to grow your savings stash.
Here's an example: If you contribute $2 worth of coinage every day then after one year, you would have saved over $500 without too much effort.
Once you've amassed a significant amount of money, deposit it into a bank account devoted to helping you live frugally. However, before taking large amounts of money into the bank make sure there are no fees attached when exchanging it!
7. Reward yourself with frugal luxuries
One way to enjoy the better things in life is to focus on what we call "frugal luxuries". Essentially, this is choosing products or experiences that will offer higher returns on their cost than most other items in this category would give due to the fact they do not lose value over time as some others might.
Not only does it allow for more money saved (and therefore less work), but also adds an extra sense of luxury into any day when purchasing something from one of those categories… so go ahead and treat yourself.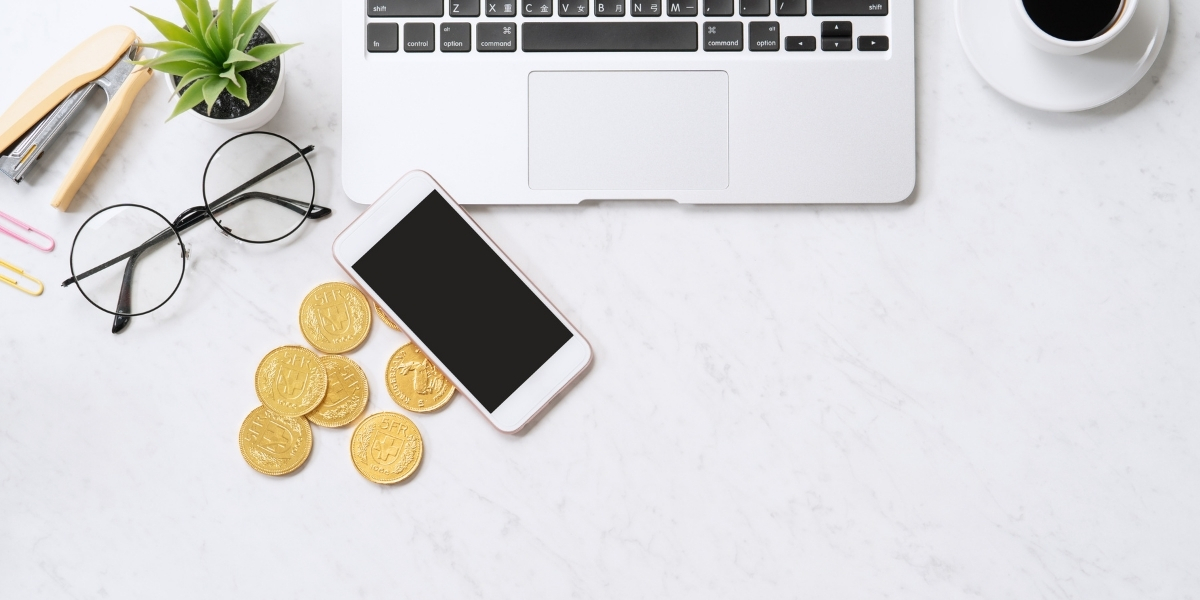 8. Take up a side hustle
Thanks to the internet, there are literally hundreds of ways you can potentially make money online in Australia and now it's possible from your own home.
Maybe you're looking to replace your offline income or maybe you just want a nice side hustle. Either way, there are many ways to earn some extra income whilst using your time and skills.
We've rounded up over 20 of the best ways to make money online in this post.
9. Ditch the daily or weekly coffee purchase
If you're a coffee addict in Australia, then you are in for a rude awakening!
The average price of an Australian takeaway coffee is $4 or more, which adds up to a significant amount of money spent. In fact, over the course of one year, one coffee per week could add up to $200 or more, while a daily takeaway coffee habit could cost you in excess of $1,000 – eek!
Why not consider getting your morning coffee fix from home and saving yourself a stack of cash? Personally speaking, I use a stovetop coffee maker at home each day, purchasing locally roasted beans.
If that's not your thing, you could also consider acquiring a decent home coffee machine, with all the bells and whistles to make a fancy morning latte. In the long run, making coffee at home will help you save money and achieve your frugal living goals.
With a low redemption threshold and plenty of surveys, you'll be able to start earning almost straight away! Join here.
10. Avoid paying interest on credit card purchases
Even for those chasing a frugal lifestyle, owning a credit card can have its benefits. Depending on the card you choose, you could get access to travel rewards, cashback offers, and frequent flyer points. But many credit cards come with interest rates on purchases of up to 21% or above.
To achieve frugal living, it's important to avoid interest charges. Interest charges can be avoided by ensuring you pay your bill off in full each month, by the due date.
Before taking out a few credit card product, check the applicable interest charges. If you think you may need to carry a balance over from time to time, consider a credit card with a low-interest rate, or a balance transfer offer.
11. Become a product tester
The digital world has opened up new opportunities to earn money and make a living. Who doesn't want the chance of earning cash, getting freebies, or trying out something for fun? Product testing is an opportunity to try out new products and services whilst receiving free items or payment for your opinion.
Feedback from consumers is a critical step to help companies develop a new product for the market. Feedback helps improve products right from the concept design stage through to final production and ensures that any quality assurance or user issues are ironed out before an item is released into circulation.
Many legitimate websites and apps offer Australian product testing opportunities. You can discover the best of the best in our article here. Or if you're interested in a little bit more excitement, become a mystery shopper.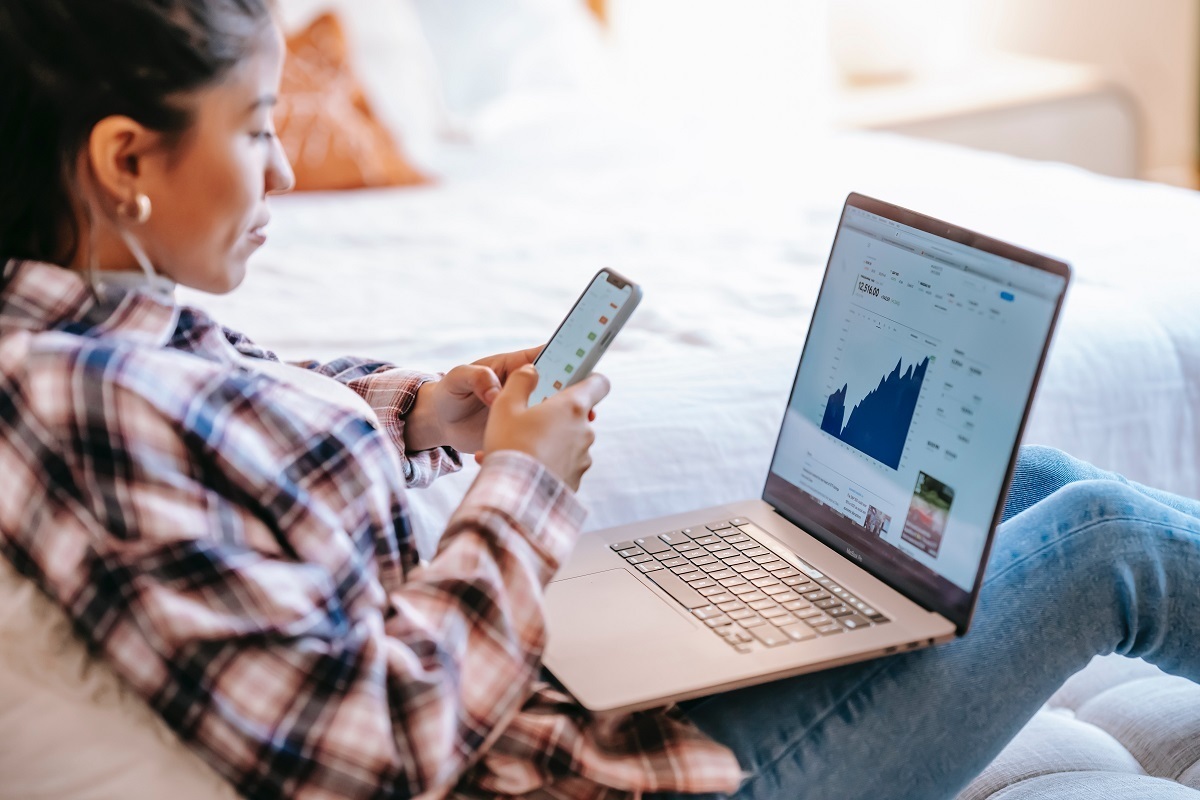 12. Plan grocery purchases with a shopping list app
A surprisingly large number of Australians don't plan their grocery purchases beforehand. This can lead to a large amount of wastage and unnecessary purchases, as you are acquiring products you might not need.
There are many easy-to-use shopping list apps available, and these can help you to plan ahead. Many shopping list apps also allow you to keep track of your shopping lists as you can store them right in the app.
13. Phone your bank and ask for a better home loan rate
In Australia, the official cash rate has never been lower. This is the perfect time to call your bank and ask for a better home loan rate. Banks are jostling for new home loan customers, with fixed rates as low as 1.75%.
Banks hate losing customers, so you've got nothing to lose by asking for a better deal. Simply put, negotiating a lower interest rate on your home loan could save you a significant amount of money each month, and each year.
And don't make it a once-off – set a date in your diary to call the bank, once a year, to ask for a better deal. Frugal living enthusiasts can save significant money in this way.
14. Clear out your wardrobe
Did you know there is money to be had in selling your pre-loved clothing? This is a great way to free up extra cash after each season. You can learn more here.
15. Save at the supermarket with discounted gift cards
Supermarket shopping is an unavoidable expense for everybody. But did you know that it's possible to spend less, by purchasing discounted supermarket gift cards?
Savvy frugal living devotees have been doing this for years. By accessing a discount of up to 5%, you could save a lot on food in just one year, and help to achieve your financial goals sooner.
Pre-purchasing gift cards for shopping at the supermarket might seem like a hassle. But there's major value in this when you consider it!
There are many ways to purchase discounted gift cards, whether through industry bodies or cashback sites. You can find discounted gift card specials regularly advertised on forums like OzBargain.
Tip: you can even buy discounted gift cards on eBay!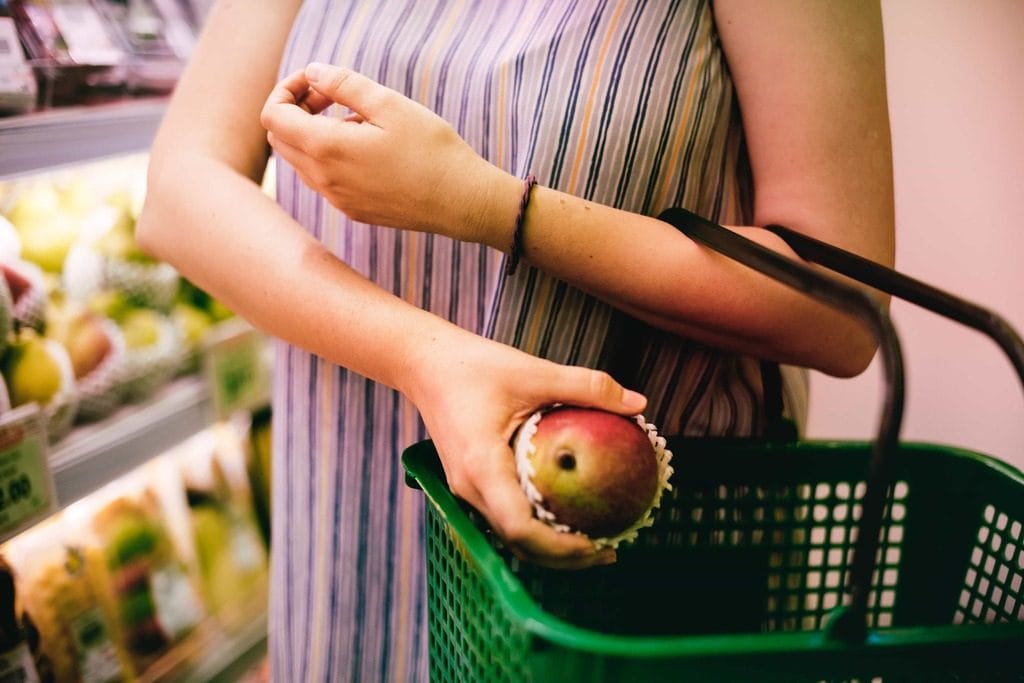 16. Shop around for the best insurance deals
Insurance, be it for a car, health, or income, is almost certainly a necessity, even when we aim to live a frugal lifestyle.
Of course, the cost of insurance policies can vary significantly, so it's absolutely essential to shop around to ensure you are getting the best deal.
Why not ask your provider for a cheaper rate? Or, maybe go with another company in order to save even more money on premiums each month. Whatever you decide, make sure you check the product disclosure information so that the policy is able to meet all of your needs (like providing coverage if there were an accident).
17. Make extra money completing paid surveys
Frugal living isn't just about reducing your spending, it's also about finding ways to make some extra coin. One way to earn money and fill your downtime is by completing paid surveys. You can complete via websites or even you're your phone, so it can be a great opportunity for people who are always on the go!
RELATED: Octopus Group Review: Paid Online Surveys
Some sites will pay you in cash, while others reward users with gift cards or items that can be redeemed once surveys are completed. Some sites will even pay you, just to join up!
Swagbucks lets you earn FREE gift cards for taking surveys, watching videos, shopping online, and more! Score a $5 bonus when you join via our exclusive link here.
There are many legitimate paid survey sites operating in Australia, and you can discover the best ones here.
18. Track down lost money in bank and superannuation accounts
Many people have money they didn't know existed sitting in bank accounts or superannuation funds.
The Australian Government maintains a website where you can search for "lost" cash in bank accounts. It'll only take you a minute to conduct a search, and it could provide you with a windfall of money that you never knew you had!
Unfortunately, many Australians unintentionally lose track of super. This can happen if you've ever changed your name, address, job, or lived overseas. Unclaimed super is transferred to the Australian Tax Office twice per year. You can find out more about how this could impact you here.
19. Get thrifty with supermarket loyalty programs
In Australia, two major supermarket loyalty programs are in operation – flybuys and Woolworths Everyday Rewards.
Joining these programs is absolutely worthwhile, unlocking discounts on your grocery spend, cents off at the petrol pump, and the ability to earn points and rewards which you can redeem for travel and goods.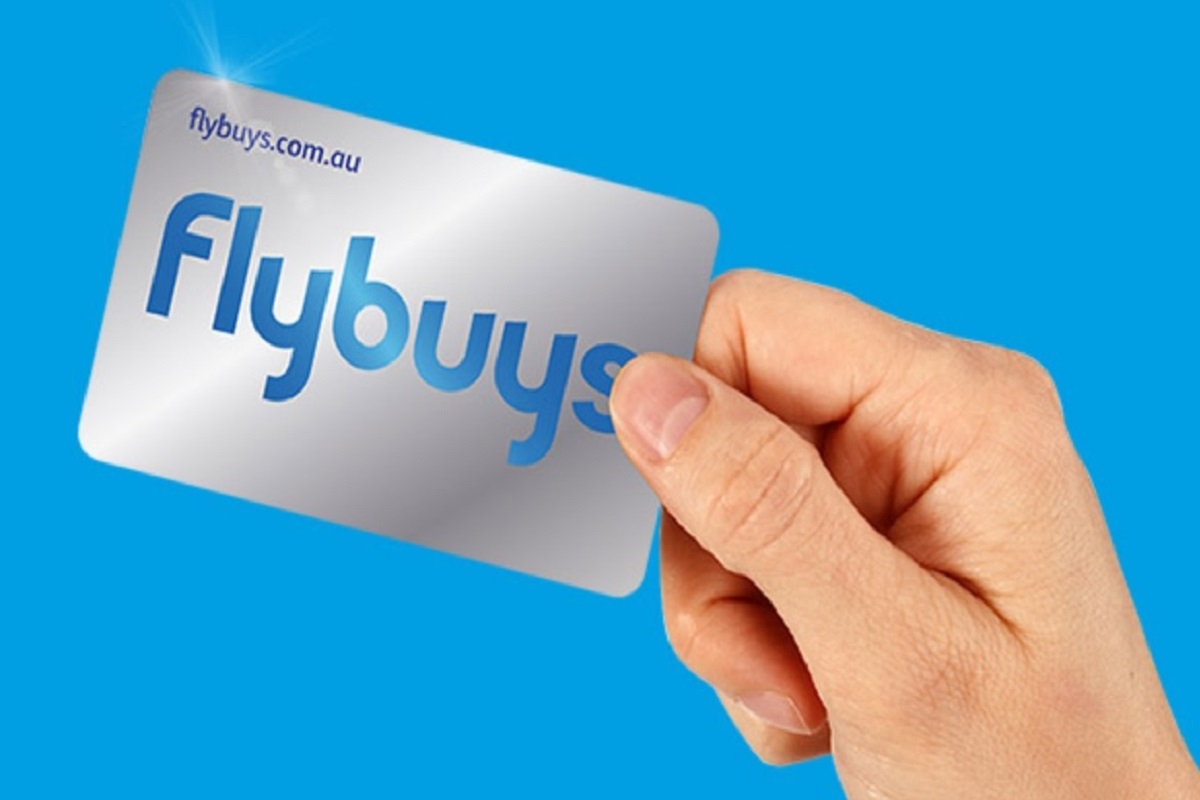 There are endless opportunities to earn through these programs. You can earn points on spend categories like food, alcohol, and even insurance – the list goes on!
Flybuys covers Coles supermarkets, Kmart, First Choice Liquor Store, Target, and Liquorland, whilst Everyday Rewards covers Woolworths, BWS, and more.
20. Make money by sharing your purchasing data
Believe it or not, market research companies are willing to pay for your consumer and shopping data. We've rounded up the best for you:
Get paid to shop (yes, seriously!)
Legitimate research companies want to understand consumer shopping habits. Earn cash, gift cards and more, simply for sharing your purchasing data:
TIP: These legitimate sites are free to join. We recommend you sign-up for multiple shopping sites in one go for the best chance to earn more cash and rewards.
Frugal living: In conclusion
No matter who you are, there are many reasons to choose to start your frugal living and thrifty lifestyle. Simply by following just some of the tips in this article, you could achieve your financial goals sooner, and minimise the stress associated with money matters.
Frugal Living Australia Frequently Asked Questions (FAQ)
How do I live a frugal life?
Frugal living is being mindful about where your money goes and not compromising your values in other areas of life, such as relationships or self-car
How can I be frugal in Australia?
Simply follow some or all of our tips, start saving, and don't compromise your lifestyle just to save a few dollars.
How do I keep my living expenses low?
Frugal living is easy – Step 1 is to start and keep a budget to track where your money goes for several months and then start adjusting your lifestyle from there.
How do I enjoy frugal living in Australia in 2022?
Start with one of your big-ticket expenses and adjust accordingly. Then move on to the smaller ones until you're satisfied your lifestyle is frugal yet comfortable.
While you're here: Subscribe to our newsletter for the latest tips, deals and news. It only takes a few seconds and we respect your privacy: