Savvy Aussies are testing products for free. Discover how it works, with a round-up of the best online product testing Australia sites right here.

Looking for fun and inventive ways to earn a bit of extra income – plus a chance to try something new for free? The digital world has opened up ways to earn money fast, and product testing remains as popular as ever.

And the best bit? Not only could you earn cash for testing out a product, but you'll often receive fabulous freebies and samples too!
Get paid to product test (Count me in!)
Product testing can take many forms – one of the more lucrative you'll discover is via popular survey sites. Cash and rewards are up for grabs and you might even get to keep the product.
TIP: These legitimate sites are free to join. We recommend you sign-up for multiple sites in one go for the best chance to become a product tester.
That said, many people don't know where to get started with product testing in Australia. But here's the thing: There are plenty of genuine, legitimate product testing opportunities available if you know where to look (and we do!). It's generally free and easy to get started.

Ready to dive in? Sit tight and read on to learn how product testing works in Australia, and discover more than 15 sites you can join right now!
Table of Contents
Best product testing Australia sites
Pressed for time? To help you out, we've summarised our top picks of 100% legitimate and genuine opportunities for Aussie consumers. These are the best product testing sites across each consumer category. Click the site in the table below, or read on for a comprehensive overview of how product testing works.
| Category | Site | What we love |
| --- | --- | --- |
| General | Home Tester Club | Products delivered directly to your door |
| Beauty | Beauty Heaven | Proven reviewers receive more rewards |
| Babies and Kids | Tell Me Baby | Earn points for voucher redemptions |
| Social / Influencers | Influenster | Free product testing opportunities increase as your reach does |
| Shopping | Woolworths Bunch | New products every few weeks |
| Mystery | Black Box | Full-size products supplied, not mini samples |
First up: What is product testing?
Ask almost any business owner, and they'll tell you that launching a new product is one of the most difficult challenges they face. Consumer feedback is one of the most critical steps in developing a new product or service for the market – or even overhauling an existing one.

Product testing feedback is so valuable to brands because it helps improve products right from the concept design stage through to the end item, whilst also ensuring that any quality assurance or user issues are ironed out before an item is released to the market.
How to become a product tester?
The good news is that many legit sites and apps offer product testing in Australia.

And usually, it's free and easy to take part in. For most services, it's a simple matter of logging onto a website or app and completing a registration form to express interest. Some sites may require you to complete a pre-qualification questionnaire and provide demographic information. This helps ensure you are matched up to test products that interest you. While most sites work with all consumers, a select few are only open to social media influencers or content creators with a digital audience.
How does free product testing work?
In Australia, a product test typically involves being paid in samples, cash, or in-kind for your time. It works like this: Brands and market research companies send you something to review, along with instructions to put it to use and test it out. In return, you'll need to provide feedback. Honest feedback is important.

You may be asked to report the pros and cons of the product or service, along with your likes and dislikes. You might be asked to try using a product in a certain way, to help determine if there are any issues with the way it functions. Sometimes, product testing requires you to complete a survey, either online or on paper. Occasionally, you may be asked to participate in a focus group with other product testers. These are usually held at central locations around Australia.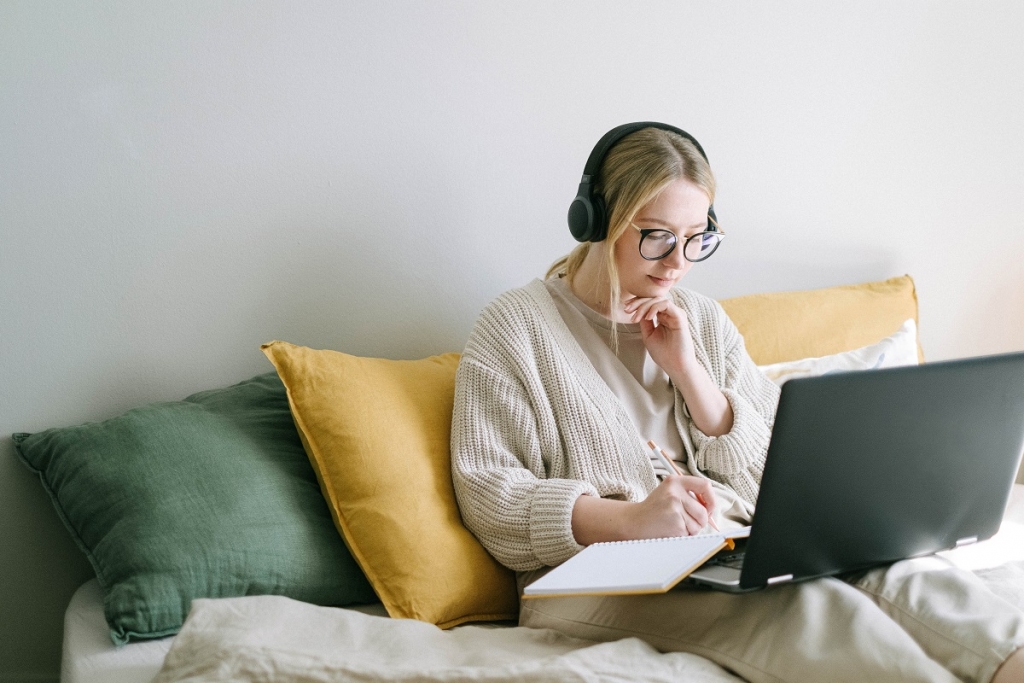 Other product testing opportunities may ask you to provide images as well as videos in your reviews. As an example, when trialing food products, it's likely that you will be required to provide feedback on the flavouring, aroma, and even how packaging feels.

Payment can be in the form of cash, product, or even gift cards. Before you sign up for a product testing opportunity, you should study what is expected of you.

While product testing isn't for everyone, it can offer plenty of benefits. Of course, it's important to only work with trusted, reputable sites in Australia – which is where our list of genuine opportunities comes in!
The best product testing websites for Australians
Home Tester Club
What it is: A trusted global product testing site that's home to thousands of product ratings and reviews. The site offers a wide range of everyday products from major brands, which means there are plenty of opportunities to sample products. It's free and easy to join the club and get access to exclusive product tests, weekly competitions, and more.

Who can join: Australian consumers (the program is also available in selected other countries).

How to join: It's an easy process to sign up for Home Testers Club. Once you have completed your application, you will be invited to answer a range of pre-qualifying questions to help build your consumer profile. These are designed to capture your demographics and consumer behavior. The answers you provide help to match you up with products that might be of interest.

How it works: Browse the product offers to see what you might be interested in and send a request. Home Tester Club will select the consumers they would prefer to work with. Products are mailed straight to your doorstep around 1-3 weeks after you've been selected for a product test. Once you receive the product, it's time to try it out. For some products, you might only need to try them once.

However, for others (such as supplements or skincare) you might want to try for a week or so to see how they do. For products that can be reviewed right away, take the time to review them as soon as possible, so that you can complete your assignment and be considered for the next one.

What you get: Products to try, delivered to your doorstep (no cash or other payment is offered). Once you have completed your trial of the product, you are free to keep what is remaining. Home Tester Club can be a wonderful way to test free products and learn more about different consumer items that are available.
Woolworths Bunch
What it is: Woolworths Bunch is the product testing Australia arm of Woolworths supermarkets, one of Australia's largest grocery chains stores.

Who can join: Unfortunately, Woolworths Bunch membership is currently at capacity. However, interested consumers can register via this form on the Woolworths website. Once an opening becomes available, you will be contacted.

How to join: To participate in Bunch and receive free product offers, you will first need to sign up for a Woolworths Everyday Rewards card. Then, complete the registration of interest form linked above.
How it works: Emails are sent out to let you know when offers are available, so be sure to sign up with an email you actually use and check often. When you see a product that you would like to try, you can add it to your card and pick it up at the store without charges. You will test the product and send in your review; it is that simple.

As with all product trial sites, the more active you are, the more opportunities you will receive to participate. The best offers typically go to the people that are most active and meet obligations to leave reviews.

What you get: More active members report receiving a product every 14 days or two weeks. Newbies can expect a product every couple of months until they build up their reputation. Again, this takes some patience in the beginning but pays off in the end.
Kids Business
Kids Business targets mums who make up a billion-dollar industry. Companies are interested in product testing with mums to ensure they are meeting the needs of such a large demographic. While Kids Business is free, you will need to be a mum to join. To sign up, you simply need to put in your email. Questionnaires will follow that will need filled out and sent back.

What it is: Kids Business is an agency that focuses on supporting and connecting brands that market to Mums. With $132bn of household spending decisions made by Mums, connecting with this segment is critical to business success.

Who can join: Australian parents with children can join.

How to join: To sign up, you simply need to enter your email to register. You'll then need to fill in some email forms that will follow to vet your suitability.

How it works: Kids Business connects brands to Mums via bespoke events, social events, and focus groups to solicit direct brand feedback for its clients.

What you get: You'll receive free products and access to VIP events for your efforts.
Discover top Australian paid survey sites now:
Start earning up to $7 per survey, rewards and gift cards by joining top Australian paid survey sites now!
TIP: These legitimate sites are free to join. We recommend you sign-up for multiple Australian paid survey sites in one go for the best chance to earn more cash and rewards.
Mouths of Mums
What it is: Mouth of Mums is more of a community than a product testing Australia website, but it does offer free products occasionally for review and competitions to enter. It focuses mainly on food recipes and blog content.

Who can join: Any Australian consumer can join.

How to join: Joining up is as simple as providing your email address. But, a word of note: if you're not comfortable with sharing your social media then you probably should look at other opportunities.

How it works: To actively test products, you'll need to join up and be active in the community. You can go to the "reviews" tab and see if there is anything available. When you are testing the product you will be told what is expected of you. This could be publishing the product and review on your social media with certain hashtags.

What you get: You'll earn MoM Reward points that give you chances to win prizes. The more active you are, the more MoM Reward points you'll earn.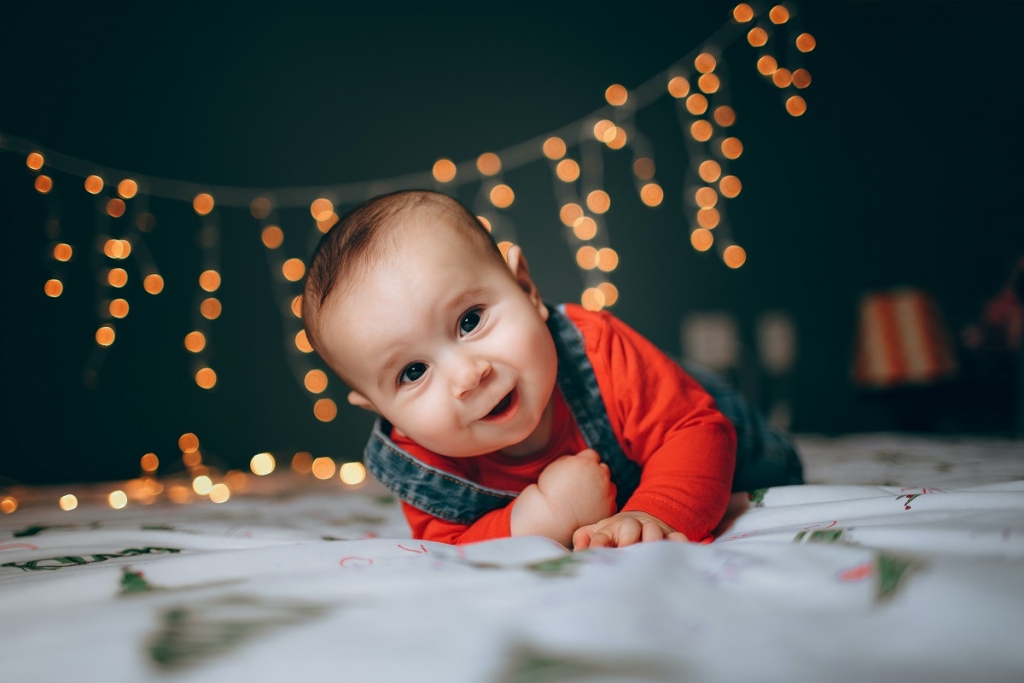 Tell Me Baby
What it is: Tell Me Baby claims to be Australia's biggest product testing and review website. It seeks honest, original, and genuine reviews of products. The site is geared towards new Mums looking for larger baby purchases such as strollers. It's also a valuable site for practicing your review techniques and writing.

Who can join: Anyone can join, but the focus is on those about to have, or with babies.

How to join: Sign up using your Facebook account, or by your email address to create an account. It's completely free.

How it works: For reviews of baby products that you've used, you'll receive 200 points. Add photos and videos for additional points. With bonus reviews run regularly, you'll earn up to 600 points per review.

What you get: For every 3,000 points, you'll receive a $20 Coles, Kmart, or Target voucher.
Coles flybys loyalty program
What it is: Flybys is a leading supermarket loyalty program run by Coles. While this isn't a product testing program, from time to time, members are provided with opportunities to test products for free – with no review required!

Who can join: All Australians.

How to join: To be eligible to receive free product offers, you'll simply need to be an active, signed-up member of the Flybuys program.

How it works: As an active Flybuys member, make sure you scan your card each time you shop at Coles. Offers for free products will appear in your app or dashboard when they are available. You simply need to scan a coupon or barcode and pick the item up at the store. While there's no guarantee you'll receive regular offers, it's well worth keeping an eye out in your inbox.

What you get: Offers of free products to pick up at Coles. No review is required.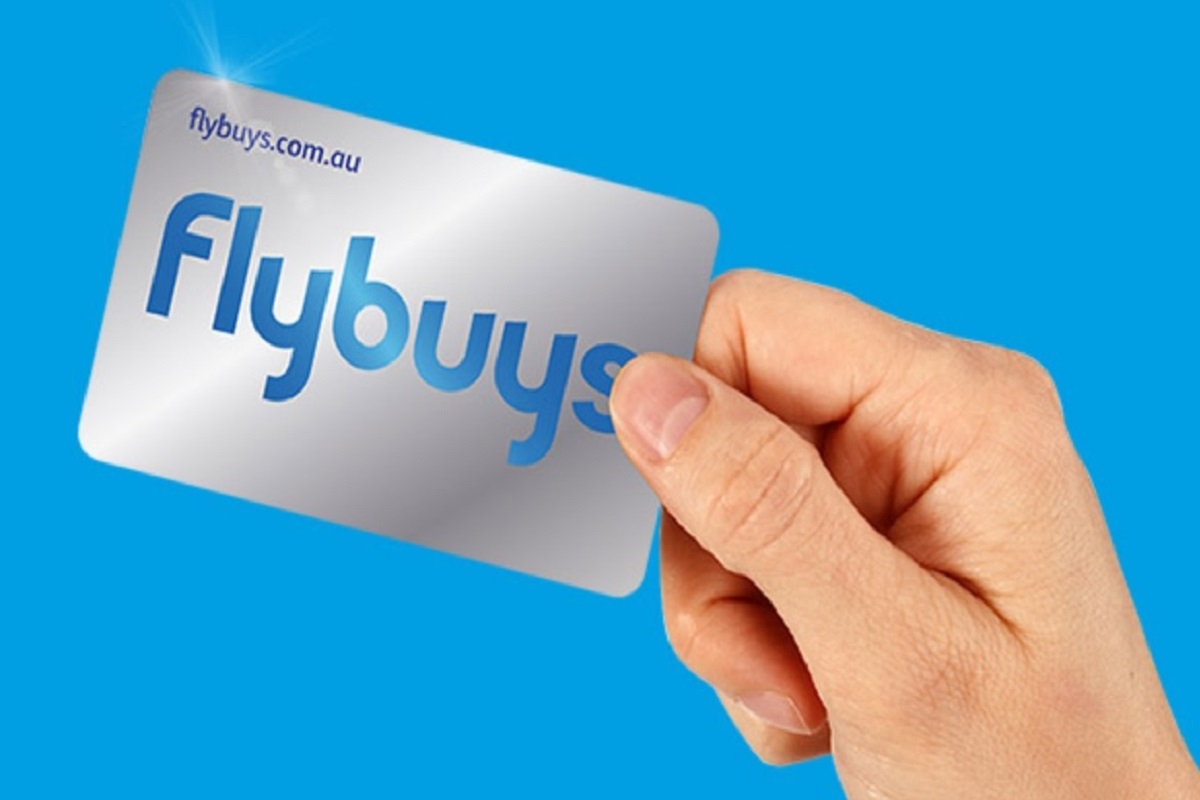 Kidspot
What it is: Kidspot is a popular website where mums can go to get advice for various situations, including pregnancy, birth, parenting, school, health, lifestyle, recipes, and more. It is not a focused product testing site as such, but often you'll find products available for testing.

Who can join: Anyone can join, but the site is geared towards those with kids.

How to join: You will need to sign up and then go to the review tab of the site.

How it works: Kidspot will also email you opportunities periodically, so watch out for those and fill in the questionnaires as requested. If you're the demographic they're looking for, you'll be selected. It is that simple.

What you get: You'll receive the product for review or testing in the mail and receive an email with instructions on how to supply review.
Black Box
What it is: Black box is a relatively new brand and product testing, research site that bills itself as Australia's leading 'In-Home Marketing business'. The premise is simple: consumers register and can enter a draw to win free subscription boxes of full-sized products for testing.

Who can join: Right now, only residents in Victoria, NSW, and Canberra can register to use the service. If you live in one of these areas then you are good to go.

How to join: You can subscribe for a free Black Box membership here. If you're already a member, you can invite friends and family members to join up here.

How it works: Complete your profile after registration. When a product campaign comes up that matches your profile, you'll enter into a draw to receive a Black Box. The box will include a number of full-sized, free product samples for you to test out. After you've finished testing the product, you'll need to complete a simple survey to review the products.

What you get: A free subscription box, based on chance. While there's no guarantee you'll receive a subscription box, registration is free and easy to do. So, you really have nothing to lose.
Social Soup
What it is: Social Soup is an app-based social influencing platform that operates in Australia and New Zealand. As a brand and product testing site, it connects social influencers in Australia with leading brands for exclusive partnerships and one-off campaigns. No matter the size of your audience, you could get rewarded when you create content and share it, and there are opportunities to partner with some of Australia's largest brands.

Who can join: Australian influencers and social content creators with a digital audience of any size. While you will need to build an audience via social media before you apply to Social Soup, the service works with four tiers of influencers, based on audience size, below:
| Tier | Type | Audience size |
| --- | --- | --- |
| 1 | Nano-influencers | Under 2,000 followers |
| 2 | Micro-influencers | 2,000 – 30,000 followers |
| 3 | Macro-influencers | 30,000 – 250,000 followers |
| 4 | Mega-influencers | 250,000 plus followers |
How to join: Download the app for iPhone or Android and then follow the steps to register. You will need to complete a profile and also connect your social media accounts.

How it works: Social Soup will match social influencers with products from leading brands, based on audience size and content niche.

What you get: Free products, services, and even experiences to showcase to your audience. Depending on the campaign, influencers with larger audiences may be able to access opportunities to get paid to test products
Influenster
What it is: Influenster is a community of trendsetters, content creators, and brand enthusiasts that gathers feedback for brands and products. The service is available on both app and website, working with Australian digital content creators and influencers with an audience.

Who can join: Influenster welcomes Australian influencers, trendsetters, storytellers, and content creators. And while you need some form of an audience, it doesn't need to be big!

How to join: Registration is free. You can sign up via the website (via manual registration or linking with Facebook) or in-app. To participate, you will have to connect your social media account(s).

How it works: Influenster provides free products that relate to an influencer's following. While you might think that you need a huge following to get started on Influenster, this isn't the case. You'll simply have to have some following and audience across the digital sphere. You'll need to answer pre-qualification questions to assist with profiling.

Influenster seems to put quite a bit of weight on your involvement with the app as well as your demographic and niche. They are looking for certain demographics that will fit with the marketing that they are running for certain products. The key is being active and having a little patience. Like with many product trial sites, you will start off slow but as you prove your worth, you'll receive more opportunities.

What you get: Free products to try out and showcase to your audience. Users with a larger digital footprint are likely to receive more opportunities for free products.
Beauty product testing in Australia
Love cosmetics, skincare, and more? The beauty industry is undergoing rapid growth in Australia, with much of our spending shifting online. And in the online environment, candid product testing and feedback about products is more important than ever. In exchange for honest reviews, many beauty companies offer free product test opportunities for Australian shoppers. Other incentives, such as free credits or cashback, can sometimes also be on offer.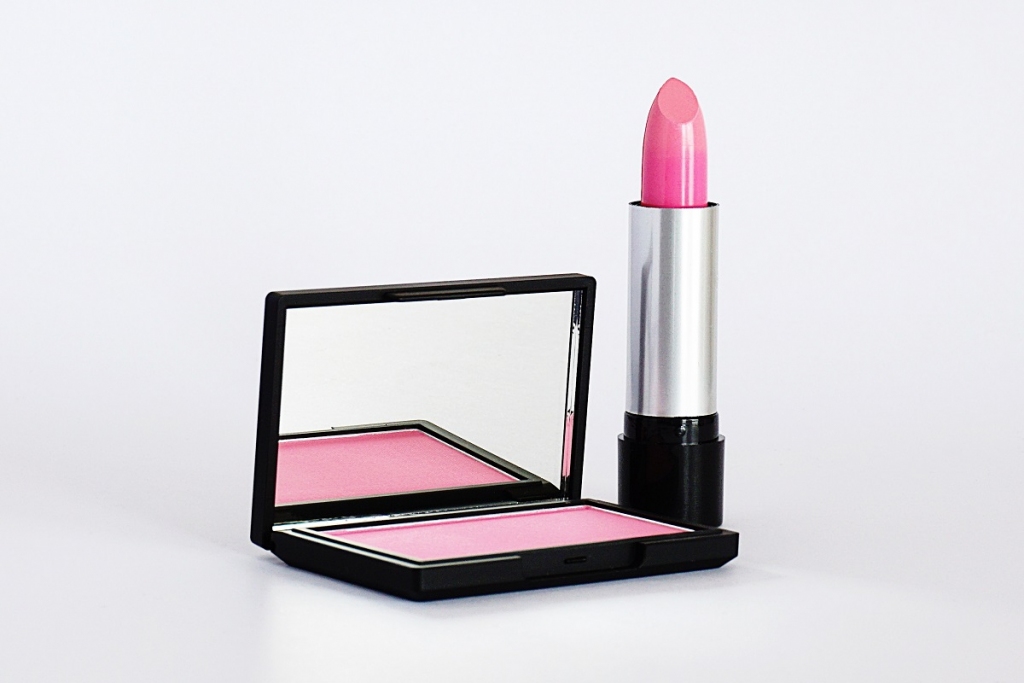 Here are our picks of beauty product testing and review opportunities in Australia:
Beauty Heaven
Beauty Heaven is a makeup brand product testing site. Consumers are encouraged to leave reviews on beauty, makeup and skincare products that they already use to earn points. Once you have earned enough points you can submit for full-sized beauty products a few times throughout the year.

Beauty Heaven also offers free testing of new products. Members have to leave at least 5 reviews to be considered for product review opportunities. If you qualify, you will be sent an email that will have instructions. For products to review, you might need to complete a questionnaire to see if you qualify for the demographic that a specific brand is looking for.

Product reviewing opportunities fill up fast, so you'll need to be quick. which means you will simply have to check back later. As a beauty site, Beauty Heaven has access to many of the name brands that you have come to know and love.
Get paid to shop (yes, seriously!)
Legitimate research companies are always seeking insights into shopping behaviour. Earn cash, gift cards and more, simply for your participation:
TIP: These legitimate sites are free to join. We recommend you sign-up for multiple shopping sites in one go to earn more cash and rewards.
Beauty Crew – Review Crew
Register at beautycrew.com and start reviews and interacting with the forums. Leave reviews for items that you have in your makeup or skincare bag right now. Each time you write a comment or leave a review you will earn points. These points count towards you receiving free items from the beauty crew. The more you interact the more you earn.

You can also become a member of the Beauty Crew 'review crew'. These members receive free full-sized products to test and review. From time to time, you may receive products in the mail. You will get an email with instructions on how to complete your review. It is that simple.
Natural Instinct
If you happen to love natural instinct then you should sign up for their review panel. It is free to sign up and you simply need to wait for opportunities to hit your email. Natural Instinct requires you to answer some profiling questions upon sign up, just like any other platform. The questions can cover your demographics, along with your skincare and makeup preferences. If you are chosen you will get a sample to try, this one isn't full-sized. The box will also contain product information and include instructions. Once you have received the product, you will need to complete a review online.
Try and Review
Try and Review is another online company that you can request products for review here in Australia. To review for this site, you will need to link your profile to your social media accounts. Once accepted, you can pick the products you are interested in and then follow through with what is asked of you such as reviews, photos, and even videos in some cases.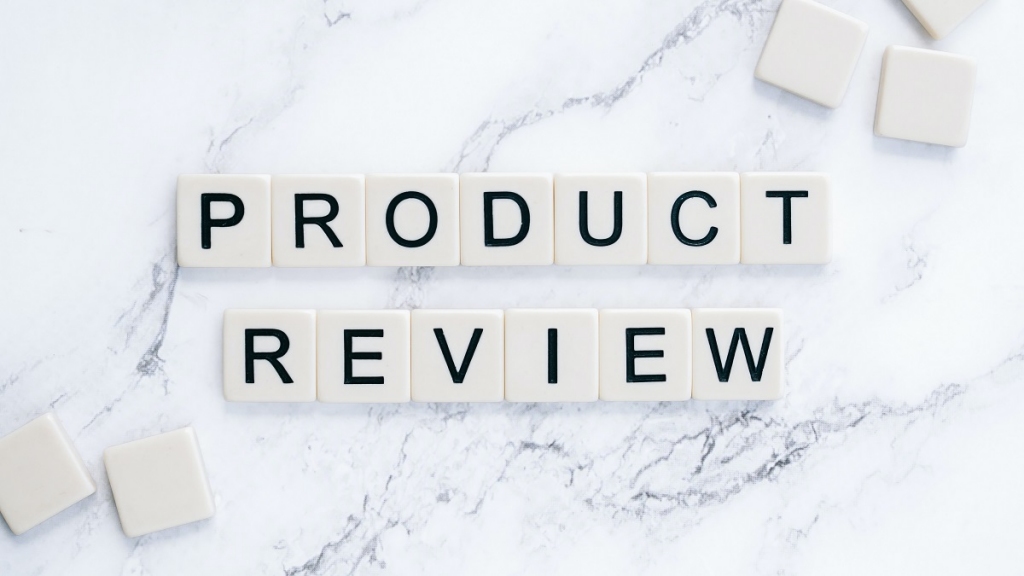 Many products require you to complete a short survey to see if you meet the demographics of that trial. Once you are selected, you will be informed via email that you have been successful. So, be sure to use an email that is valid upon signing up. New product testing opportunities are announced on Try and Review social media accounts. So, be sure to follow and like their pages to be one of the first to know of new opportunities.

While we put this under our health and beauty area, from time to time Try and Review offers pet products and other products to review. However, they are mostly focused on products around skincare, makeup, and cosmetics.
How to find legit product testing sites in Australia
While it's natural to get excited about the prospect of testing products for free, it's important to only use legitimate, trustworthy sites. I really can't stress this enough.

Choose websites and apps that follow Australian privacy and data handling guidelines, and research any opportunities thoroughly to avoid getting caught up in scams. Here are some tips to help you cut through the noise and focus on genuine sites that won't waste your time:

Read the fine print: Legitimate product testing websites should list out terms and conditions and privacy and data handling policies at the time they collect your data. Check how your data will be used and whether it will be shared with anyone else. And, ensure that you will not be charged later for something you think you are getting for free.

Avoid entering payment information: Most legitimate free product testing sites do exactly that – offer products for free. Very few require you to input credit card or other payment details. If you are asked to enter payment details, check exactly what you are signing up for, and abandon registration if the site doesn't look trustworthy.

Check company bona fides: Most legit companies have a broad online presence. If the site looks dodgy, check for the company name and registration details (which are usually listed in the online footer). Is it an Australian company? Is there information about the company and its legitimate dealings listed online? Are there reviews available, such as via Trust Pilot or productreview.com.au?

Be wary of paid subscriptions: Be sure that you are not signing up for a paid subscription as that is another trap that can be easily fallen into.

Research review sites: Take your time to research the company and see what others have to say about their experiences online. After all, they are a review company so shouldn't they have some reviews of their own?

At the end of the day, read what is expected of you and what you should expect from the company. If it is a sample from the actual company to you, it probably is safe. The sites we have listed here are dedicated to helping those companies find honest reviewers.
Types of product testing in Australia
There are two types of product testing Australia: Central Location Testing (CLT), and In-Home Usage testing.

In-Home Testing is just as it sounds and allows you to test things from the comfort of your home. In this post, most of the opportunities that we've covered involve in-home testing. During CLT you will typically be asked to attend a central location where you will test different things.

A number of the sites listed on this post may want you to look into your social media. While this isn't always the case, if you are not comfortable with sharing your reviews on your social media then you should look at the other options. There really are so many product testing opportunities in Australia, so you should be able to find something that will work for you.
How to get freebies (no product testing required)
Sure, many Australians love getting free items as part of product testing arrangements. However, some of us are time-poor and simply don't have the capacity to leave reviews and feedback. Luckily, there are many other ways to get products for free.

The products on offer can be just about anything from food, beauty products, baby items to even larger items such as home appliances or electronics. While more expensive items are typically reserved for trusted product reviewers that have made a name for themselves, you might be surprised at how fast you can get on the list! The products are usually shipped to you for free and you pay nothing.

Let's take a look at a few o that we have available to us here in Australia.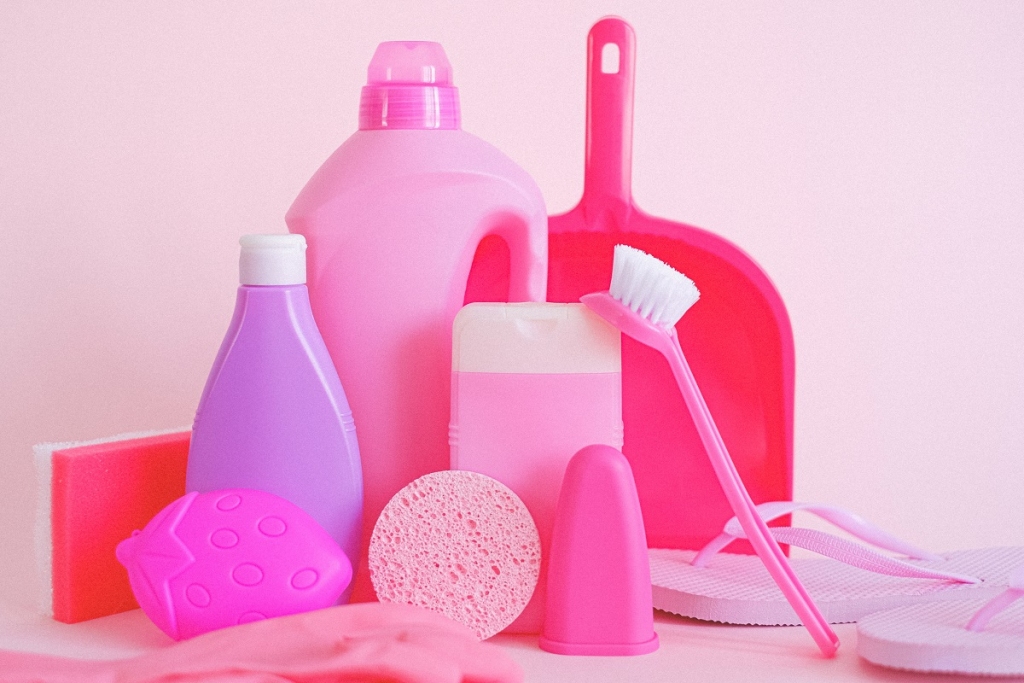 Request free samples
They say that the best things in life are free – and free samples can be delivered to your mailbox or inbox with just a few seconds of effort required. We've rounded up a comprehensive list of the best free samples available in Australia right here.

Obtaining free samples can be a great way to try something before you buy it.

In our list, you'll find over 50 freebies on offer. This includes everything from hair care samples to food freebies and eye cream. We've listed out many beauty items from major retailers and some smaller brands to know about. Interested in seeing if a product would be better for your baby but don't want to buy a huge box? No problem. There are baby samples that can assist with this.

You'll also find vitamin samples, various health care products, beverage samples, pet supplies, and more. Our list is huge and it's constantly being updated with genuine, working, free sample opportunities for Aussies.
Undertake online surveys
This one is a little harder than filling out your name and address to pick up a sample or two. But, if you want to try your hand at doing online surveys, there are plenty of opportunities to obtain free products in exchange for your time and opinion.

RELATED: Octopus Group Review: Paid Online Surveys

Many legitimate survey sites operate in Australia, and we've compiled a comprehensive tried and tested list of them right here.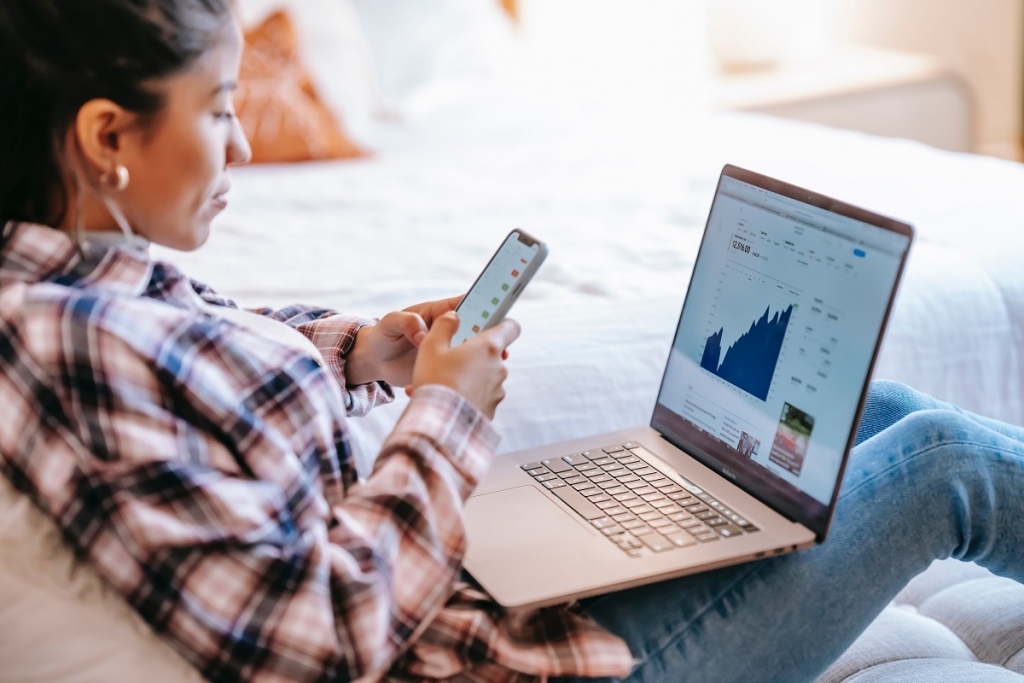 Just be sure that you take time to research paid survey opportunities to ensure that they are the right fit for you. Along with free products, you can earn yourself gift cards and cash by undertaking research. These sites can be great to check out if you have some free time on your hands and want to make some extra cash.
Respond to market research
Get into market research. In Australia, many companies invest in market research on their products. You simply need to poke around the internet a bit and see what you can find. While we've listed a selection of legitimate companies here, individual products might have a review panel that you could join.

Trustworthy options are not always easy to find, so it's important to carry out research. There are websites and even apps that are all about undertaking paid surveys for market research, which is the key reason that companies give out free products. This is because they want your honest opinion. Market research companies are always looking for new respondents.
Enter competitions and promotions for giveaways
While this might be more of a long shot than some of the other suggestions covered here, entering competitions and promotions can still be worth your time. The premise is simple: Many brands look to give something away for the chance to get your name and address. They do this to get your contact details so that they can advertise to you later, most of the time.

That said, Australia has strict privacy laws and spam guidelines. If you do not want to be bothered with junk mail or emails then you can usually opt-out from further correspondence. Competitions and promotions are constantly on offer, so all you need to do is keep an eye out for them. You can check for the latest opportunities on sites like OzBargain.
Sign up to be a mystery shopper
If you're a consumer with a keen eye for detail, you know how to be discreet, and you have time on your hands, undertaking mystery shopping should be on your radar. It's a great way for brands and companies to get feedback on service offerings in Australia.

Some people don't even know what mystery shopping is or how to go about it. Mystery shopping is you going to get your haircut, have a meal, or shop within a certain store to buy things, while discretely taking note of your experience.

The company will typically reimburse you for what you have to purchase so you might get something for free from it. However, you may be required to fill out a questionnaire about your experience. Typically they have the questions emailed to you before you begin your shop. These questions could be about the person that was assisting you. They may also ask about parking, cleaning standards, how easy the place was to find, and other questions that would interest management.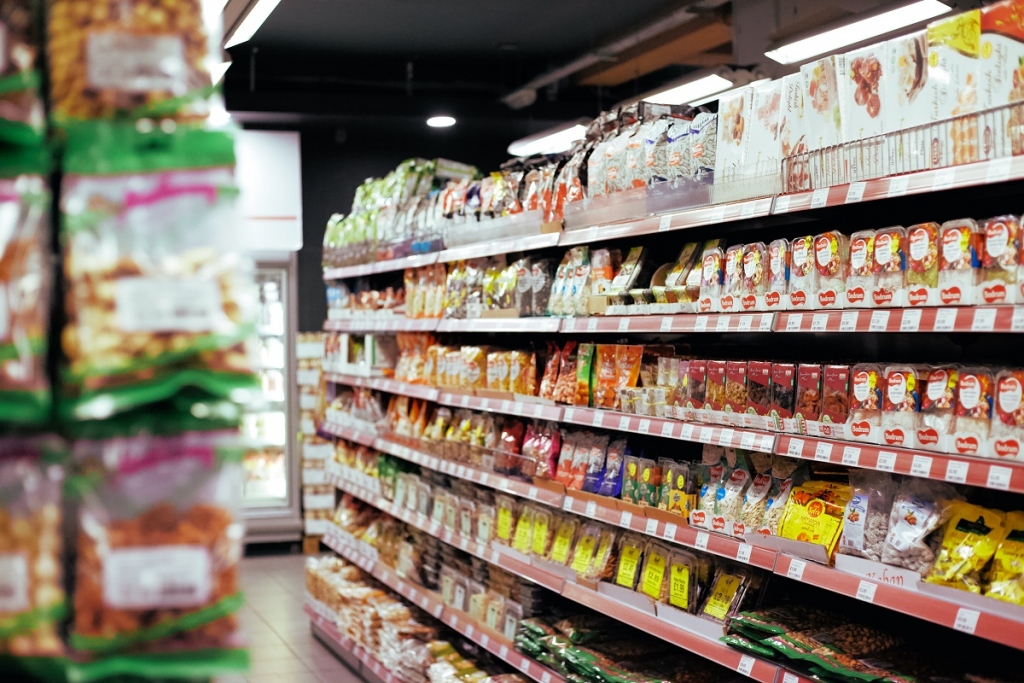 This is done because the owners or the franchise wants people on the ground giving them feedback on various locations or services. That feedback will help them to improve their service offering and presentation, and ensure that their stores are keeping up with the various decor and such that should be posted.

Mystery shopping in Australia typically requires a very keen eye for detail and a sharp memory. You don't want to be caught, so taking notes usually isn't an option. You'll need to study the questions you are going to have to answer and try to fill out the ones that you can before entering the store.
Get a rewards credit card
Many Australian credit card providers are linked to rewards programs and frequent flyer schemes. From time to time, these cards can deliver you discounts, cashback promotions, and even freebies.

When you take out a new credit card, be sure to opt into promotions. That way, you'll be the first to know when a new offer is released.
Pros and Cons – Testing Products in Australia
Is product testing for you? Here are some of the things to know about before you take the plunge to sign up.
Pros
Get free products. Often, you'll receive full sized products, delivered to your door. Keep them after you've finished reviewing them.
Many legitimate opportunities. A large number of genuine product testing sites operate in Australia. You can join up to as many, or as few, as you wish.
Try before everyone else. Often, product testing allows you to try new products and services before they hit the market, so you'll get an opportunity to find out about something new before the masses!
Review at your own pace. Choose the opportunities you'd like to take part in, and the level of time you'd like to spend.
Cons
May require significant time investment. Depending on the assignment you have been given, a large amount of time may be needed to complete the product testing process.
Screen outs are possible. Some product testing opportunities are only available to people who fit certain consumer demographics or behaviours. You may not qualify for all assignments.
Product testing Australia: Last Word
Launching new products and services is a challenging and expensive business. Companies want honest opinions from Australian consumers, and the best way to get them is by sending out items for product testing.

There are plenty of legitimate product testing opportunities in Australia, but you do need to look out for them. You'll find some of the best options available to consumers in this article. We hope that you have fun with product testing and enjoy the many ways that you can get freebies, and sometimes, a little cash on the side.

Product testing Australia can be a lot of fun and you can get some really great products. However, as we've highlighted in this article, it's important to stick to legitimate opportunities. If a product testing job sounds too good to be true, it probably is. Always read reviews and carry out your own research to determine if the company is legit.
FAQ – Product Testing Australia
How do I become a product tester in Australia?
Becoming a product tester is free and easy to do. Simply join legitimate product testing websites, complete the registration info and wait for invites to start rolling in.
Which are the best product testing websites for Australia?
In this post, we've listed out 14+ legit product testing websites for consumers to get started with.
Is product testing legit?
Yes, there are many legitimate product testing Australia websites for Australian consumers. In this article above, we've listed out all the ways you can do your research to ensure that websites are genuine.
Do product testers get paid?
Most product testing opportunities will provide you with free products in exchange for your time. However, more time-intensive assignments may pay cash.
While you're here: Subscribe to our newsletter for the latest tips, deals and news. It only takes a few seconds and we respect your privacy: