Woolworths Everyday Rewards: Start Here
Do you shop at Woolies or partner retailers? We've put together the ultimate guide to leveraging promotions and earning points with Woolworths Everyday Rewards (formerly Woolworths Rewards).
In this guide, we dig deep into Woolworths Everyday Rewards, one of Australia's leading supermarket loyalty programs. We'll show you how you can link your membership account with Qantas Frequent Flyer and share our top strategies for redeeming Woolworths Rewards points at maximum value.
First things first: What is Woolworths Rewards?
Woolworths Everyday Rewards, formerly known as Woolworths Rewards, is the loyalty program of the Woolworths group and the rival program to Coles flybuys. The scheme was revamped in 2019 with a new and improved Qantas point earning rate.
How does it work? Woolworths Rewards unlocks the ability to earn points when you shop in-store or online at participating Woolworths supermarkets. But it doesn't stop there. You'll also rack up points at partner retailers including BWS, participating Caltex and Caltex Woolworths fuel outlets, and BIG W. From time to time, Woolworths Everyday Rewards offers member promotions, the ability to participate in surveys, product testing, and even free samples.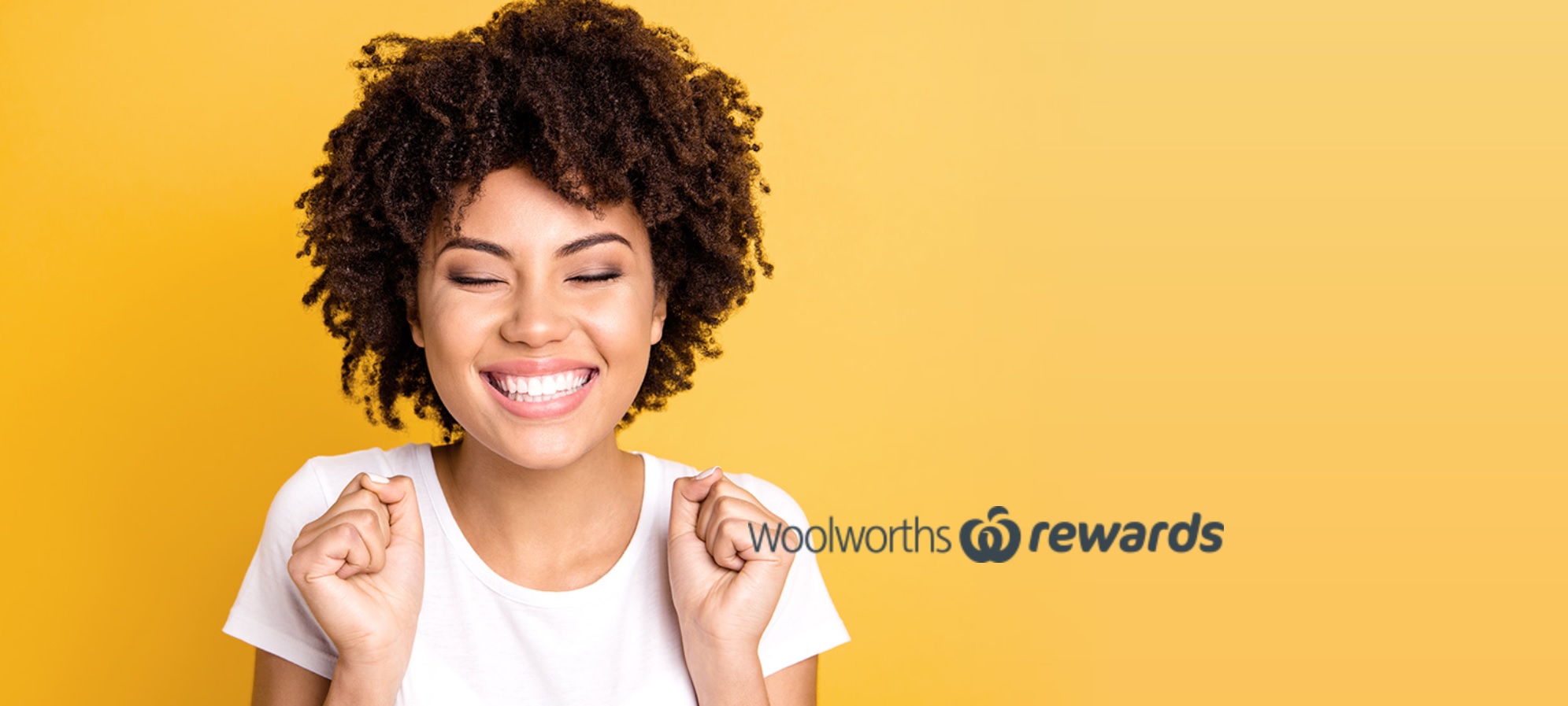 Everyday Rewards points are the currency of this program. For every dollar you spend, you'll earn one point. You can redeem your points for money off a future shop at Woolworths or exchange them for Qantas Frequent Flyer points for a dream trip away.
How to join Woolworths Rewards
It's easy and free to join the Woolworths Everyday Rewards program, and you can choose to do so either in-store at a participating retailer or online. Note that membership is open to all Australians, with Tasmanian residents recently being added to the scope of the program.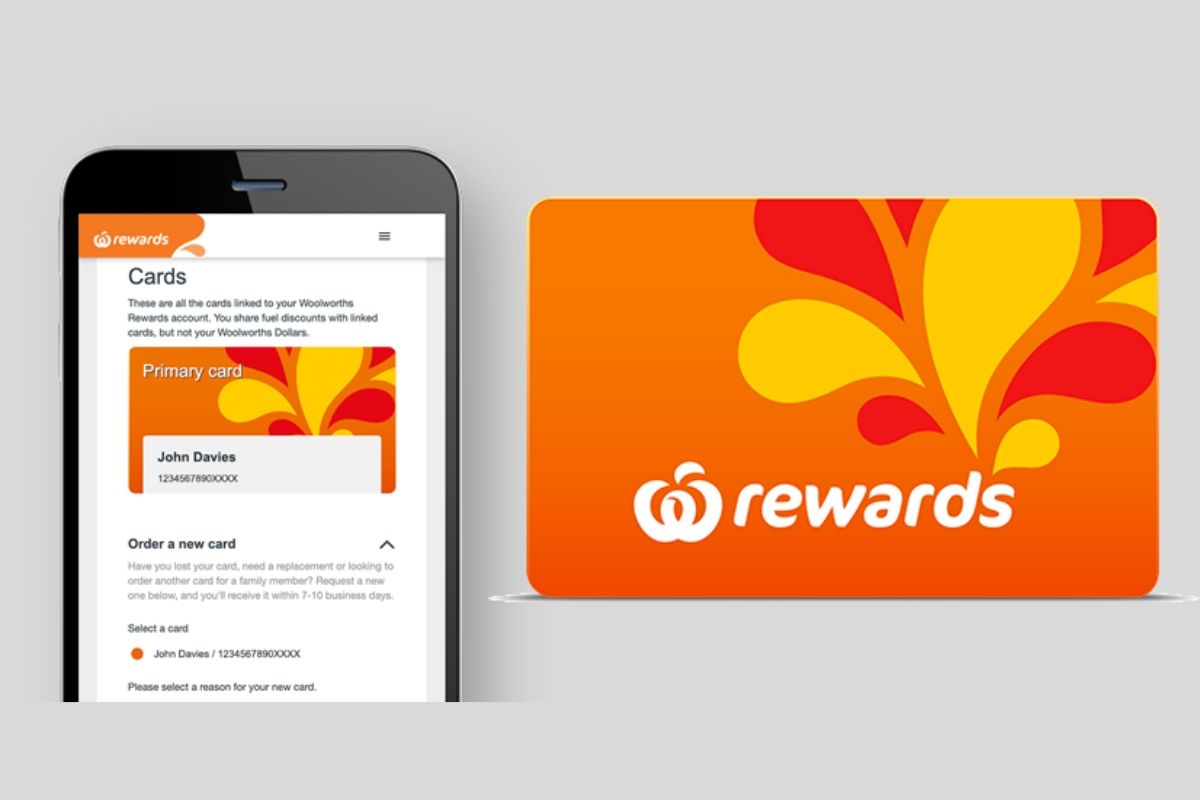 Signing up for Woolworths Rewards online
It only takes a few minutes to sign up online. To become a carded-up Everyday Rewards member, simply:
Head to the Woolworths Everday Rewards website. Click on the Join Woolworths Rewards page.
Enter your personal information. If you've received a temporary Woolworths Everyday Rewards Card number, you can enter the number in this section.
Fill in your preferred postal address. This is the address where you'd like your new membership card sent.
Enter your email address. Woolworths Everyday Rewards often sends out lucrative, personalised and exclusive offers via email – so ensure you don't leave this step out!
Once you've entered all the required information, it's time to verify your membership account. A verification code will be sent to your email. Once you enter this, your Woolworths Rewards membership will be confirmed.
Joining Woolworths Rewards in-store
If you prefer, you can opt to sign up for Woolworths Rewards in a participating store. If you sign up at the checkout, you'll be provided with a temporary membership card which you can scan to start earning points straight away. You'll then need to activate your account and enter your temporary card number online by following the steps we've outlined above
When will I receive my Woolworths Everyday Rewards card?
Depending on where you live, you can expect your physical Woolworths Rewards card to arrive within roughly 7 days of joining up or activating your account online. If you need your card sooner, you'll have the option of printing out a temporary membership card. This will allow you to start earning points straight away.
Current Woolworths Rewards bonus point offers
From time to time, the Woolworths Everyday Rewards program offers targeted and personalised bonus point promotions for members. These member-only deals can include 'spend and save' offers, coupons, competitions, and even the ability to earn Qantas Status Credits. The offers are communicated to Woolworths Everyday Rewards members by email and via the Woolworths website and app. Along with online promotions, Woolworths offers exclusive offers in-store.
Earning Woolworths Rewards points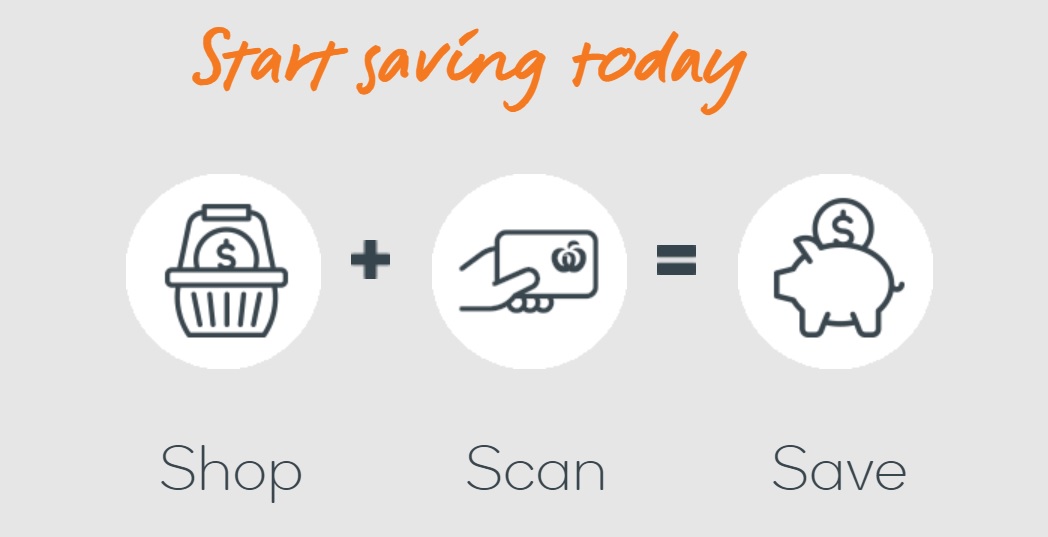 Which retailers participate in the Woolworths Everyday Rewards program?
Everyday Rewards is made up of a small number of retail partners, so it's easy to navigate the program. The mix of retailers includes groceries, alcohol, fuel, and a mid-scale department store, so a broad range of spending categories are covered. The participating retailers are:
Woolworths supermarkets (including Woolworths online)
Big W
BWS
Participating Woolworths and Caltex fuel outlets.

Most purchases at these retailers will earn you points, regardless of whether you shop in-store or online. However, some items won't earn points. We've covered these in our FAQ at the bottom of this article, and you'll find more information about this on the Woolworths website.
How to shop to earn Woolworths Rewards points
The Woolworths Rewards program offers three easy ways to earn points through shopping. These include:
In-store shopping at a participating retailer: Simply scan your Woolworths Everyday Rewards membership card at the register before you make your purchase.
Online shopping: You'll earn points when shopping with participating retailers such as Woolworths online, Big W, and BWS. Simply enter your Woolworths Everyday Rewards account information as part of the online checkout process to earn points on your purchase. Delivery charges may be incurred on your purchase.
Shop via the Woolworths app: Woolworths Everyday Rewards does not have a dedicated app. Instead, the reward features are found on the normal Woolworths shopping app. Through the app, you can download a digital copy of your Woolworths Everyday Rewards card on your phone. Once stored, simply tap with your phone to earn points.
Unlocking fuel discounts with Everyday Rewards
Membership doesn't just unlock savings on your groceries – you can also save on petrol. When you spend $30 or more at Woolworths supermarkets, you'll receive a 4 cent per litre fuel discount at participating Caltex and Caltex Woolworths co-branded service stations.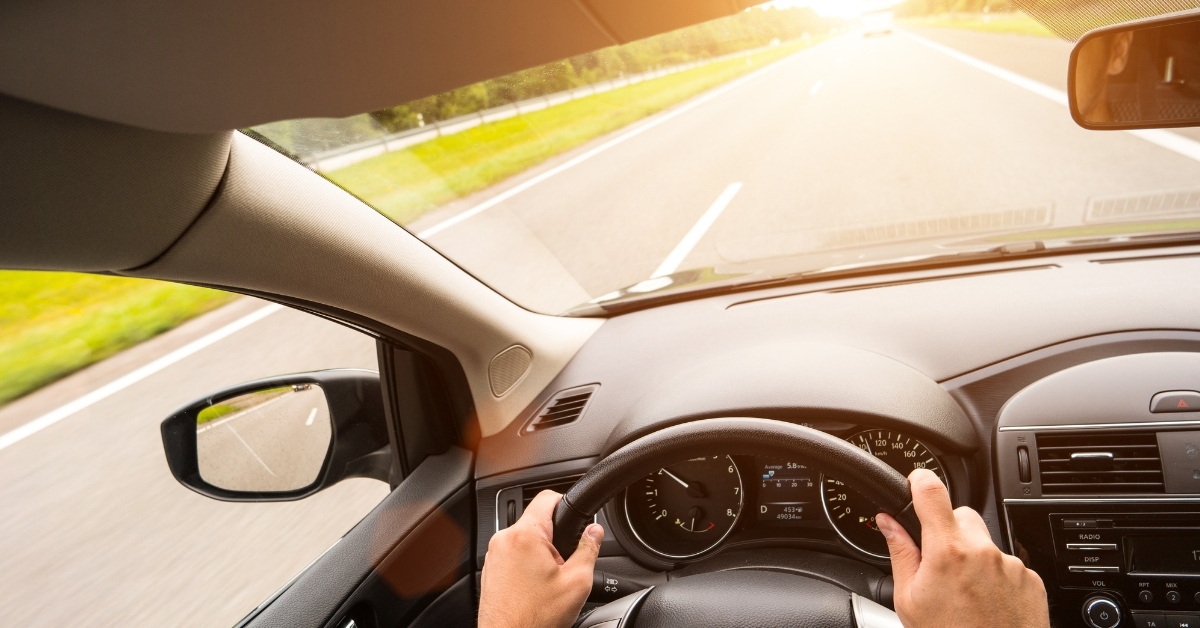 Maximising rewards when you shop
With Woolworths Rewards, the base earn rate is one point per $1 spent. However, as we explain below, it's often possible for members to access a far more lucrative earn rate when registering for regular promotions and supercharged points earning offers.
Registering for Woolworths Rewards shopping promotions
From time to time, Woolworths Rewards runs bonus point offers that can help you to boost member points earning potential.
Sometimes these offers are personalised or targeted to members with specific shopping habits. Other promotions are available publically. From time to time, Woolworths Everyday Rewards may also release sign-up bonus points on proprietary products such as Woolworths Insurance.
If you are eligible for a promotion, you must ensure you activate the offer in the "My offers" section of your account to ensure you receive the bonus points.
Woolworths Everyday Rewards bonus point offers are typically released to members via email or via the Woolworths App. Promotions are also regularly posted to the deal and bargain forum, OzBargain, so it's worth checking in every so often.
RELATED: The Ultimate Guide to saving money with OzBargain
Everyday Rewards and Woolworths credit cards
In addition to the Everyday Rewards program, Australian consumers can benefit from a range of credit cards designed to offer additional benefits and perks at Woolworths supermarkets.
Woolworths Rewards credit cards
In addition to earning Woolworths Rewards points when you shop, you can use a Woolworths credit card for extra convenience and the ability to 'double dip' on benefits. A Woolworths credit card also doubles as a Woolworths Rewards membership card, allowing you to scan your card before you pay for goods at the checkout.
Woolworths credit cards offer a range of perks, including the ability to get a regular discount when you shop for groceries at Woolworths supermarkets. Depending on the type of card you take up, you could also unlock Visa cardholder benefits, platinum perks, balance transfer offers, and complimentary travel and purchase protection insurances.
Other credit cards which offer benefits at Woolworths Supermarkets
Aside from Woolworths branded credit cards, there are other products that offer generous benefits when shopping at supermarkets.
A number of cards offer an extremely competitive earn rate for supermarket spend. This includes the American Express Platinum Edge Credit Card, which earns 3 Membership Rewards points per $1 on spend at Woolworths.
Enjoy $0 Annual Card Fee (usually $195) in the first year with the American Express Platinum Edge Card. This offer is available when you apply by 31 May 2022 and are approved. Offer extended. T&Cs apply. New Card Members only.
Pay with a Woolworths gift card for an extra 5% off
Stack your earnings even further with a double-dipping discount. Up until recently, savvy Woolworths Everyday Rewards members were able to save 5% while earning points, simply by pre-purchasing discounted Woolworths Group (WISH) gift cards.
Woolworths gift cards can be used in-store or online at Dan Murphy's, BWS, Cellarmasters, BIG W, Caltex Woolworths Petrol, and Woolworths Supermarkets. Woolworths has recently stopped offering discounted gift cards via partner retailers. However, you can check to see if it's possible to purchase Woolworths gift cards via Cashrewards. From time to time, Cashrewards also offers lucrative cashback offers for shopping online and in-store at Woolworths.
Redeeming Woolworths Rewards points
Members can choose to redeem once they reach the earning milestone of 2,000 Woolworths Rewards points. There are three options for redeeming – saving money off your next shop, banking your points, or transferring points to Qantas Frequent Flyer (our top pick).

Saving Woolworths Dollars off your next shop
2,000 Woolworths Everyday Rewards Points can be redeemed on a grocery shop as $10 Woolworths Dollars, similar to a gift card. You can redeem Woolworths Dollars in-store and online at Woolworths, Big W, BWS, participating Caltex Woolworths service stations.
Banking your points for later use
This redemption option allows members to choose to bank all Woolworths Rewards savings for a shop at a time of choosing between 1 December and 1 January each year, making it perfect for Christmas. Banked Woolworths Dollars will come off your shop automatically in increments of $10.
After 1st January any points you earn will automatically accrue for next Christmas. If you would like to use your savings straight away then you can always change your preference to Automatic Savings.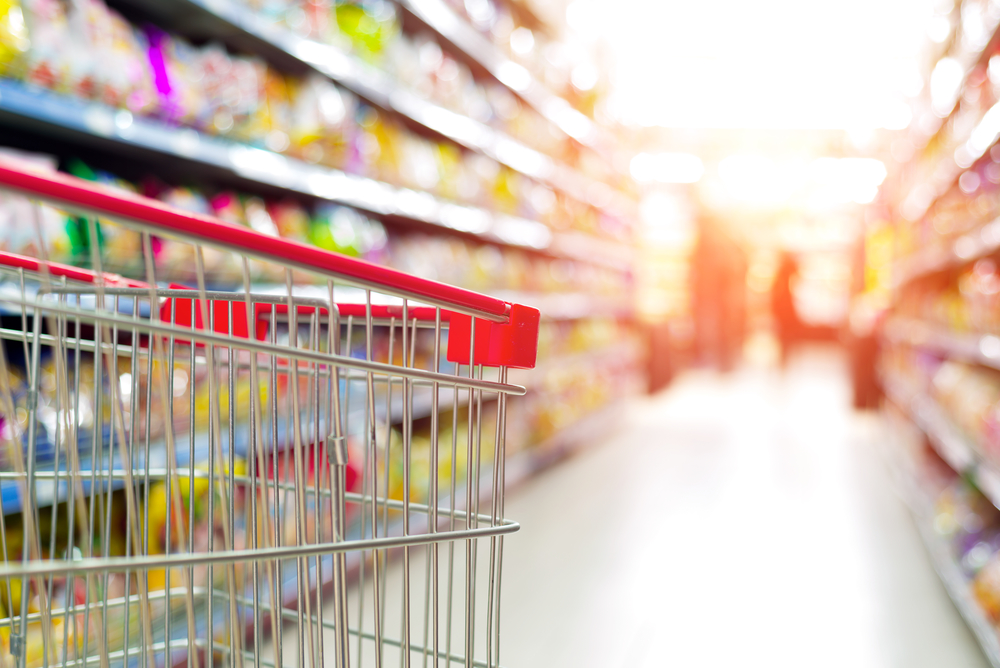 Transferring points to Qantas Frequent Flyer
2,000 Woolworths Rewards points convert to 1,000 Qantas Frequent Flyer Points – that's an effective transfer rate of 2:1.
Here at The Champagne Mile, we typically find that Qantas Points offer the best way to extract maximum value from the Woolworths Everyday Rewards program, particularly if you are able to use your Qantas points for premium flight award redemptions. While many of us aren't able to travel right now, here are some of our favourite redemptions for when the borders open back up:
A First Class jaunt on the Qantas A380
Qantas lie-flat Business Suite on a trans-Tasman trip
Why you should consider redeeming Qantas Points for domestic travel to Lord Howe Island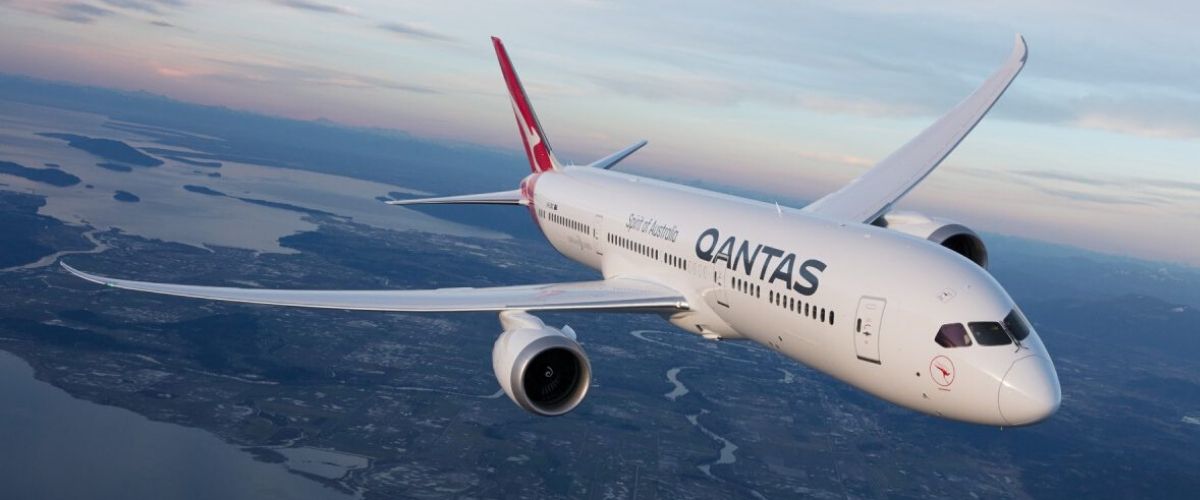 Do Woolworths Rewards points expire?
Woolworths Rewards points don't expire, so long as you scan your card or register activity online at least once every 18 months. If no activity has been registered during this time, any unused points balance of fewer than 2,000 points (for example, $10 Woolworths Dollars) will expire. This is similar to the approach taken by Qantas Frequent Flyer.
But given it's so easy to keep your account active, there's no excuse to let your points disappear! To maintain the currency of your points all you need to do is scan your membership card or complete a transaction with your linked online membership account at least once every 18 months.
Woolworths Rewards and Qantas Frequent Flyer partnership
In late 2019, Woolworths Rewards and Qantas Frequent Flyer revamped their tie-up to make the partnership simpler, faster, and more rewarding for millions of members.
Woolworths Rewards members benefit from fast access to Qantas Points. Conversions are processed automatically when members hit 2,000 Woolworths Points rather than once every three months.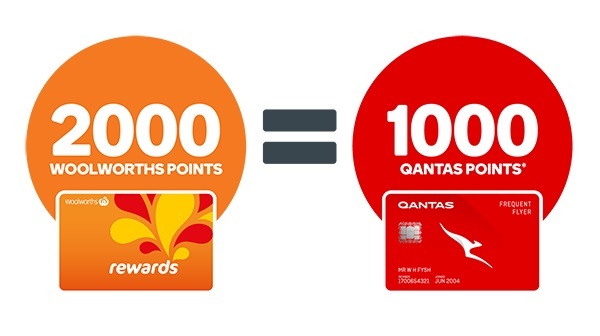 Linking your Woolworths Rewards account to Qantas Frequent Flyer
To earn Qantas points through the Everyday Rewards program, you'll first need to be a member of Qantas Frequent Flyer.
If you're already a member of Qantas Frequent Flyer, it's quick and easy to link to your Woolworths Everyday Rewards account. Simply:
Log in to your account at woolworthrewards.com.au
Click on 'My Account' in the top right corner and then select 'Cards & accounts'
Navigate to 'Link your Qantas Frequent Flyer membership' and enter your numeric Qantas Frequent Flyer membership number.
Not yet a member? While joining the Qantas Frequent Flyer program usually costs a hefty $99, read this post to discover how you can sign up right now for free.
Opt in for automatic transfer to Qantas Frequent Flyer
Woolworths Rewards members can easily opt-in to automatic Qantas points conversion. Once you've linked your accounts, there's a simplified two-click process for Qantas conversions on the Woolworths Rewards website.
Woolworths Rewards program: Pros and Cons
Summing up: Why joining Woolworths Everyday Rewards is worthwhile
The Woolworths Rewards scheme is one of Australia's leading loyalty programs. Even if you only shop infrequently at Woolworths, BWS, Big W, or Caltex Woolworths fuel outlets, joining the program could help you reap rewards. This is particularly the case if you opt to convert your points to Qantas Frequent Flyer. And, it's possible to earn a stack of points if you can leverage ad-hoc member promotions throughout the year.
Plus, by using a credit card that earns piles of points on supermarket spend, you can add even more value. To review featured credit cards, head here.
Frequently Asked Questions (FAQ) – Woolworths Rewards
Looking to find out more about Woolworths Everyday Rewards? We've included answers to some of the most common questions below. If you have another question, feel free to ask it in the comment section at the bottom of this article.
How can I check my Woolworths Rewards points?
You can check your points online at the Woolworths Rewards website by logging in to woolworthsrewards.com.au with your account details. If you're using your phone, you can view your points balance via the Woolworths App, in Apple Wallet, or Google Play. To check your Qantas points balance, you'll need to log in to your Qantas Frequent Flyer account.
Will I earn points when I shop at Woolworths online?
Yes, Woolworths Rewards points can be earned through purchases made via the Woolworths Online website. You simply need to ensure that your Woolworths Everyday Rewards number is linked to your online account. Shop online as you normally would, and earn points on your spend.
Is it worth converting Woolworths Everyday Rewards points to Qantas?
Absolutely! More and more Australians are collecting frequent flyer points, and many savvy shoppers are opting to transfer their Woolworths Everyday Rewards points to Qantas Frequent Flyer. In doing so, you can maximise your rewards return – particularly if you are able to use your Qantas points for high-value redemptions such as upgrades or outright business, or first-class award flights. Of course, if you'd prefer to book cheap revenue flights and save your points for money off your shop, that's fine too.
Should I join Woolworths Rewards if I'm already a member of Coles flybuys?
Yes, even if you mainly shop at Coles and hold a flybuys membership, it could be worth your while joining Woolworths Everyday Rewards. There is a range of exclusive member benefits to take advantage of. And even if you don't physically live near a Woolworths store, you can earn piles of points when you shop online.
How much are 2,000 Woolworths Rewards points worth?
Members earn 1 point for each $1 spent. This means that $10 Woolworths Dollars or 1,000 Qantas Frequent Flyer Points are redeemable for 2,000 Woolworths Everyday Rewards points. While points valuation is subjective, The Champagne Mile values 1,000 Qantas points above $10, so, you're getting at least $10 value for 2,000 points when you opt to transfer your points to Qantas Frequent Flyer.
What happens if I forget to scan my Woolworths Rewards card?
If you forget to scan your card at the checkout or if you don't enter your Woolworths Rewards account details when spending online or on your phone, you won't automatically earn points for that purchase.
If you're keen to chase your points, you may be able to retrospectively claim the base points for your purchase. Simply contact the Everyday Rewards team on 1300 101 234 within 7 days of purchase and explain your situation. Retrospective point accruals are typically processed as a 'once-off', and no bonus points from any offers you've saved your account will be added.
Can I purchase points to 'top-up' my Woolworths Rewards account?
No, it isn't possible to purchase additional Woolworths Everyday Rewards points. To boost your points balance quickly, keep shopping, and aim to take advantage of as many supercharged bonus point offers as you can!
Which purchases won't earn me points?
While most purchases from participating retailers will earn Woolworths Rewards points, some items are excluded. These include smoking products, all types of Woolworths gift cards (this includes WISH Gift Cards, e-gift cards, iTunes), mobile recharge, Woolworths Mobile, travel cards, tickets, cashouts, delivery charges, donations, Carpet Care, lottery products, Pre-order Kiosks, BIG W Photos, BIG W eBay, lay-bys fees.
You won't earn Woolworths Everyday Rewards points on purchases using a Caltex StarCard, a Country Age Pension Fuel Card or spending via a charge account.
Is Everyday Rewards the same as Woolworths Rewards?
Yes, Everyday Rewards is the new, rebranded version of the original Woolworths Rewards loyalty program run by the Woolworths Group.
How do I contact Woolworths Rewards?
Members can contact Woolworths Everyday Rewards via three main methods:
Chat: Navigate to the Woolworths Rewards website contact page and click the orange contact button. Chat is available Monday – Friday: 9am to 6:30pm and Saturday to Sunday: 10am to 3:30pm (AEDT). You'll need to allow pop-ups on the top right hand of your screen to enable chat.
Phone: Dial 1300 10 1234 and select option 1. Phone hours are Monday to Friday: 9 am to 7 pm and Saturday to Sunday: 10 am to 4 pm (AEDT).
Online contact form: Complete and submit the contact form located on the Woolworths Everyday Rewards website contact page.
Woolworths Rewards advises that availability may be limited and longer wait times may be experienced by customers due to the evolving COVID-19 situation.
While you're here: Subscribe to our newsletter for the latest tips, deals and news. It only takes a few seconds and we respect your privacy: