Lord Howe Island is fast becoming a popular destination for discerning travellers and forlorn frequent flyers. Discover how to get there from Sydney and Brisbane using points.
When it comes to domestic flight redemptions, it doesn't get much better than Lord Howe Island.
Beyond the fact that borders are currently closed, a Qantas Classic Reward redemption to this dream destination has been on my personal bucket list for quite some time.
Plus, at just 8,000 Qantas Points for a one-way economy flight ex Sydney (plus taxes/fees), this is a bargain redemption that many savvy travellers aimed for – even before overseas business and first class jaunts became out of reach. But it goes without saying that award seats to this idyllic island are usually very difficult to find.
Plenty of award seats available ex Sydney and Brisbane
In good news, we've spotted a stack of available Qantas Classic Reward seats ex Sydney and Brisbane, covering many dates in mid-2021. Here's what we've found:
SYD-LDH: From late May 2021 up until late August 2021, there are plenty of days with four award seats available. On the way home, you'll currently find four award seats available for scattered dates in May and June, with award seats available for most days from early July until the end of August
Here's an example of a Sydney to Lord Howe Island award booking for four pax, for late May 2021:

BNE-LDH: We've found four award seats scattered across some days between late May 2021 to mid-June 2021. Most days from early July 2021 up until late August 2021 currently show four award seats available. On the way home, there are slimmer pickings, with four award seats available from mid-July 2021, through to late August 2021.
Additional scattered dates are available when searching for a lower number of award seats. There are also a very small number of award seats available at short notice.
Crunching the numbers on this redemption
A one-way direct journey from Sydney to Lord Howe Island will cost you just 8,000 Qantas Points (plus $86 in taxes/fees). With flights on this route typically costing around $480, you're getting almost 5 cents value per point.
This is quite possibly the best value you'll find, given international premium award seats and upgrades aren't accessible to most of us right now. To put it into perspective, a Classic Reward redemption from Sydney to Lord Howe Island is almost 10 times the value you'd extract by using your hard-earned Qantas Points for gift vouchers or goods at the Qantas Store!
| | | |
| --- | --- | --- |
| Economy | Qantas Points | Taxes, fees and carrier charges |
| One-way | 8,000 | A$86 |
| Return | 16,000 | A$172 |
The redemption value ex Brisbane is slightly lower, where a one-way flight costs 12,000 Qantas Points plus $129 in taxes/fees. Given a one-way revenue economy ticket between Brisbane and Lord Howe Island normally costs $599, the value per point is just shy of 4 cents. That's still exceptional.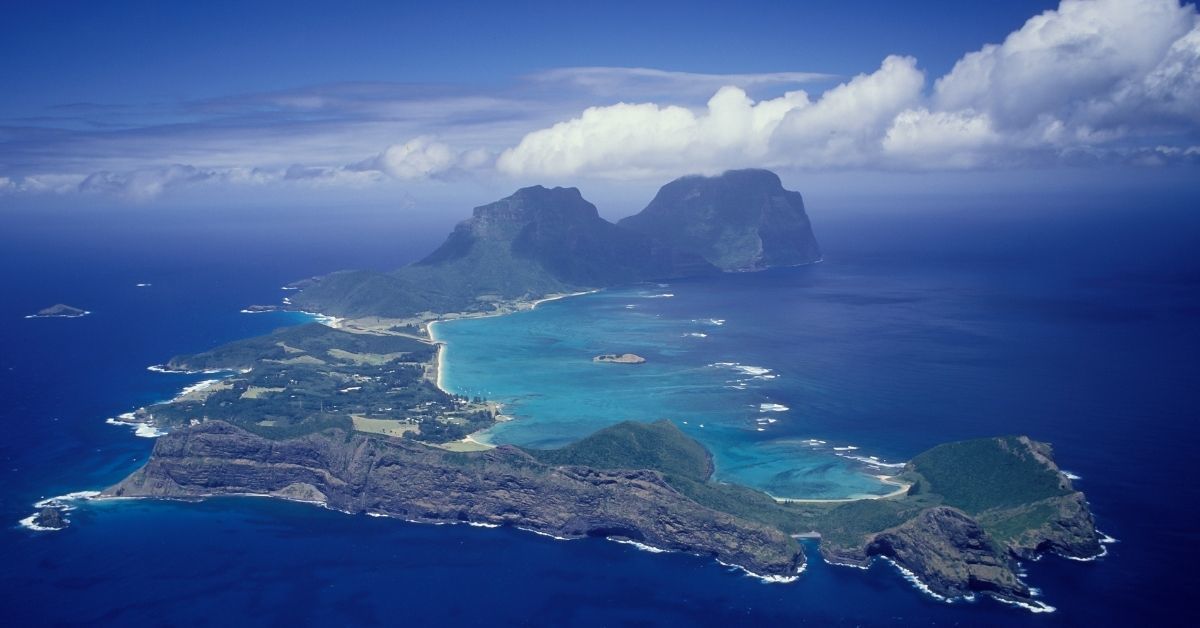 The best time to visit Lord Howe Island
Lord Howe Island is busiest with tourists between September and May. However, the days can still be sunny and warm in the winter months (June, July and August). Plus, with less tourists around, you'll have more of the Island to enjoy to yourself.
With Lord Howe Island fast becoming a popular destination, we suspect these award seats will be tempting for many travellers, particularly families who can book multiple seats. If you're planning to book, we'd suggest you'd get in quick!
Will you be looking to lock in a redemption to Lord Howe Island?
While you're here: Subscribe to our newsletter for the latest tips, deals and news. It only takes a few seconds and we respect your privacy: