As 2018 comes to a close, I've been reflecting on what has been a big year of travel.
From Abu Dhabi to Athens and Champagne-Ardenne to Christchurch, I've been fortunate enough to embark on a range of amazing flights and luxurious hotel stays in 2018. And with many of my trips booked using points and miles, I've saved tens of thousands of dollars in the process. But which experiences stood out? Read on for a round-up of the best five ways I burned points and miles this year.
#5 – Etihad A380 Apartment, Sydney to Abu Dhabi (100,000 American Airlines miles plus taxes)
When Etihad Airways launched 'The Apartment' on their A380 aircraft it was the first commercially available enclosed 'suite' boasting a separate armchair and bed.
Last month I finally got the chance to fly this highly regarded product. I journeyed from Sydney to Abu Dhabi, enjoying a blissful 14 hours in the air, complete with wonderful service, lots of space and the chance to dine on Arabic mezze prepared by the onboard chef, washed down with Charles Heidsieck rose Champagne.

After my meal, I enjoyed the onboard shower stocked with Acqua di Parma products, before catching a full eight hours of sleep.
While the Etihad Apartment has arguably been pipped at the post by the new Singapore Airlines A380 suite, it's still one of the most opulent ways to fly. My guess is that it may not be around for much longer. A must try!
Stay tuned for my review of the Etihad A380 Apartment, coming soon!
4# Two weeks at Domes of Elounda, Crete (booked using two Marriott Travel Packages)
Longtime readers of The Champagne Mile will know that accommodation redemptions are often at the top of my points wishlist. Earlier this year, I enjoyed a sublime two-week stay at Domes of Elounda, Autograph Collection and it didn't disappoint.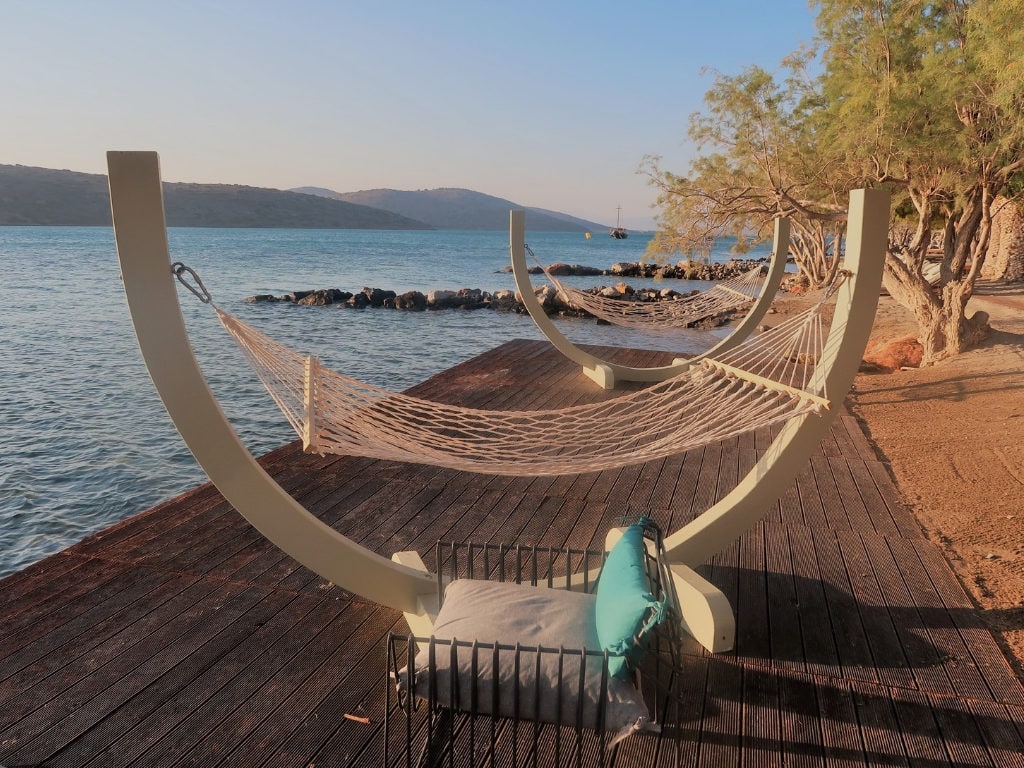 With entry-level suites commanding around $1,300 AUD per night in high season, this Marriott Rewards (formerly SPG) property is eye-wateringly expensive. In fact, the cost of an equivalent cash booking for my dates at the peak of European summer was a whopping $23,494 at today's exchange rates.
Luckily, I was able to book my two-week stay for four people in a Family Seaview Suite using two historical Category 9 seven-night Marriott travel packages, plus negligible taxes. I'd procured these by converting American Express Membership Rewards points to SPG StarPoints (now merged with Marriott Rewards).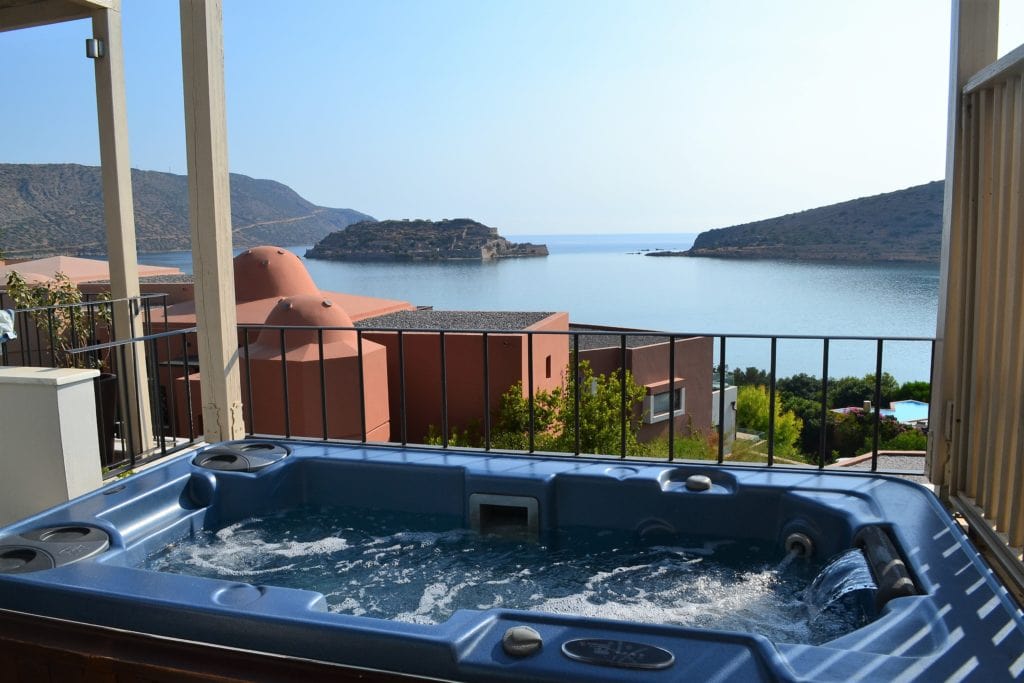 Our suite boasted a private Jacuzzi perched high on the cliffs, overlooking the mysterious island of Spinalonga. And daily access to a generous breakfast and a range of resort amenities cemented this redemption as exceptional value.
You can read more about booking a stay at Domes of Elounda using SPG / Marriott Rewards points here.
3# Qatar Airways QSuite, Paris to Doha (85,000 American Airlines miles, plus taxes – booked as part of a longer trip)
There was tremendous excitement when the Qatar Airways QSuite burst onto the scene, and with good reason. It is still widely considered by many people as the best business class product in the sky. In fact, some would even say that it's a cut above some first-class offerings, and I'd have to agree (British Airways, I'm looking at you).

With sliding privacy doors, a lie-flat bed, excellent dining options and high-speed WiFi, the Qatar Airways QSuite ticks all the boxes. Quite simply, it's a product that should be on every points and miles enthusiast's bucket list, something that should become progressively easier as Qatar rolls out the product onto more of its aircraft.
A review of my Qatar Airways QSuite experience can be read here.
2# Emirates business class, Athens to Melbourne (128,000 Qantas points plus taxes)
Many Qantas Frequent Flyers choose to redeem their points for flights on Emirates business class, so this route isn't anything outside the box. However, it can often be difficult to find seats for multiple people, and finding availability during times of peak demand is no mean feat.

By searching frequently and creatively across a variety of routes, I was able to secure return award flights for the whole family (two adults, one child, and an infant) at short notice over the peak of European summer. Better still, as these flights were booked as part of an itinerary that originated from Hong Kong (which up until recently disallowed airline imposed fees) we saved a total of around $3,000 in the carrier surcharges/taxes that are usually levied for award tickets booked with Qantas points. A big win, and a tremendous money saver!
You can read my Emirates A380 business class review here.
#1 Singapore Airlines new A380 suite, Sydney to Singapore (80,000 KrisFlyer miles plus taxes)
This wasn't my first taste of the new Singapore Airlines A380 first class suite (I was lucky enough to try out this product in December 2017, a few weeks after it launched).
However, it wasthe first time I was able to nab an award ticket at KrisFlyer's cheaper Saver rate (80,000 points) via the Singapore Airlines KrisFlyer waitlist, paying additional taxes for my infant son.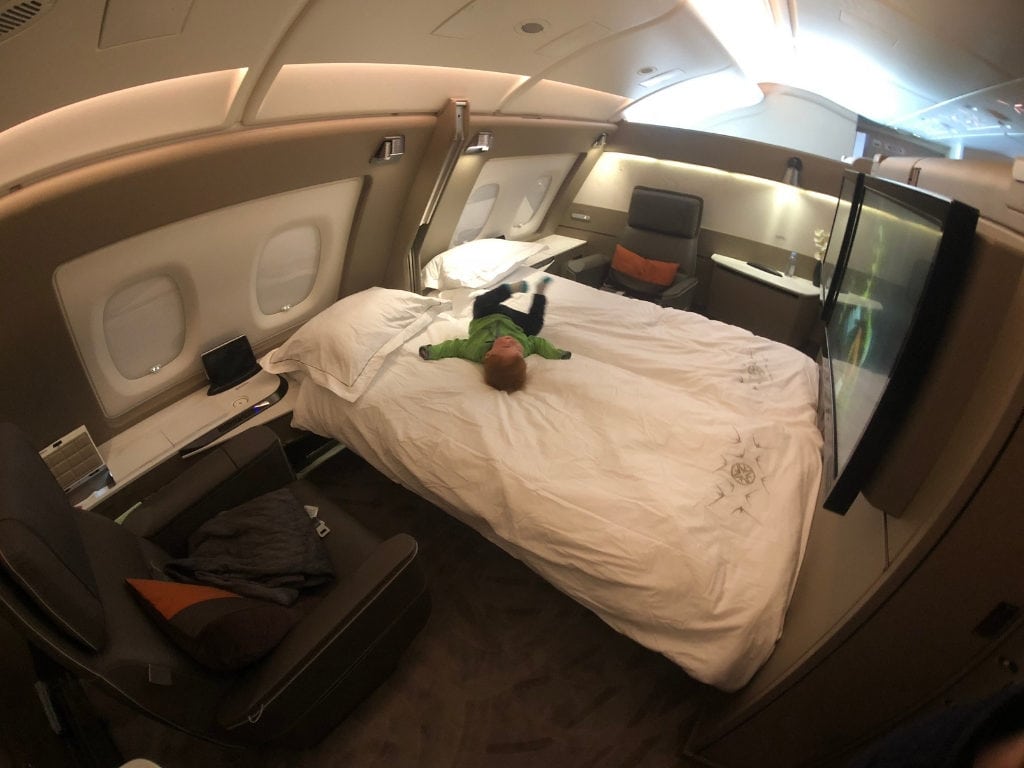 As a bonus, a relatively empty first-class section provided us with the opportunity to try out the much-vaunted double bed! With space to stretch out in rivalling the size of a small hotel room, attentive service and Krug and Dom Perignon on free-flow, the new Singapore Airlines A380 suite tops my redemption list for 2018.
Other amazing points and miles redemptions I experienced in 2018
Of course, there were a number of other points and miles redemptions that my long-suffering husband let me loose to go out and experience this year, and while some were a letdown, others represented amazing value.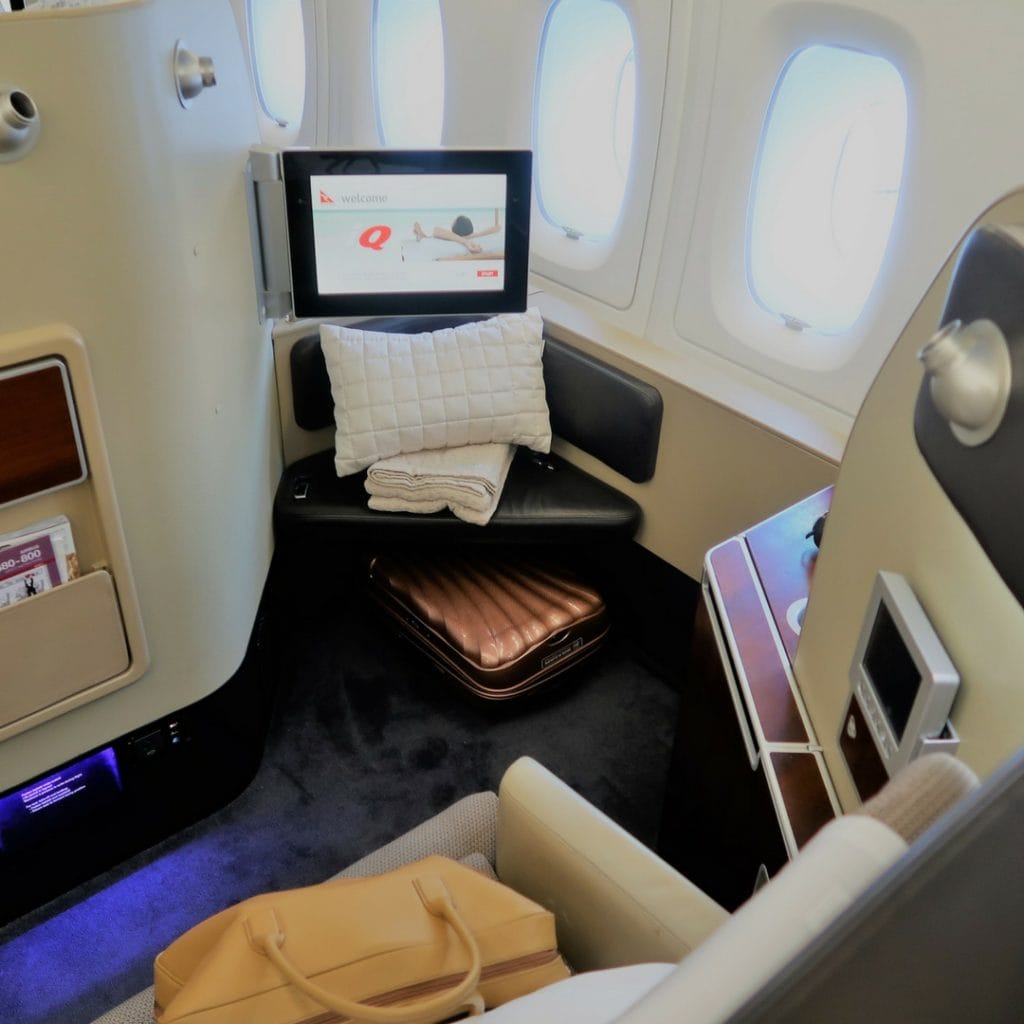 Honourable mentions go to:
And while 2019 is sure to bring a range of international airline products to discover, I'm looking forward to exploring more of Australia as well. In fact, as I write this, I'm perched on the beach at a very small town on southern Yorke Peninsula, South Australia, with no one in sight. The Maldives? Hardly. But while globetrotting has its rewards, nothing beats a simple beach holiday at home.
Where have you redeemed points for in 2018? I'd love to know!
While you're here: Subscribe to our newsletter for the latest tips, deals and news. It only takes a few seconds and we respect your privacy: