Get inspired with our one day Tokyo itinerary for first timers
In terms of square-mileage, Tokyo is the world's largest city. With a population of 35 million people, Japan's capital is an endless urban jungle that reaches on and on, seemingly without end. Despite Japan being a place of unparalleled natural beauty, it's concrete jungle of a capital never seems to stop growing. And so, when spending just one day in Tokyo, it's vital to know exactly what to see and where it is. That includes all of the best places to eat, in order to get the best taste of the best local Tokyo foods.
Let's take a journey across Tokyo's must-see attractions, must-visit neighbourhoods, and must-try foods, all in a 24-hour Tokyo experience. We'll find the best tourist spots, shopping streets, restaurants, and more.
One Day in Tokyo: Breakfast
One of the most vibrant and exciting neighbourhoods in Tokyo is Harajuku, the place where the decades-old culture of kawaii schoolgirls, neon-coloured hair, and alternative music was born. Starting your day wandering Harajuku is the quickest way to get a sense of what modern-day Tokyo not only looks, but feels like. And it's in Harajuku where you'll find some of Tokyo's most indulgent cafes, bakeries, and crepe shops.
Crepes are a big deal in Tokyo, as are French-style bakeries. Tokyo locals love sweet breads and pastries, which is why every convenience store stocks hundreds of sugary yellow lumps called melon pan. Walk down the world-famous Takeshita Street and take your pick of the crepe places where you can pick up and then walk with a delicious and freshly-made Tokyo crepe (Sweet Box, at the top of the street and right opposite Harajuku Station, is the most popular place to grab a crepe).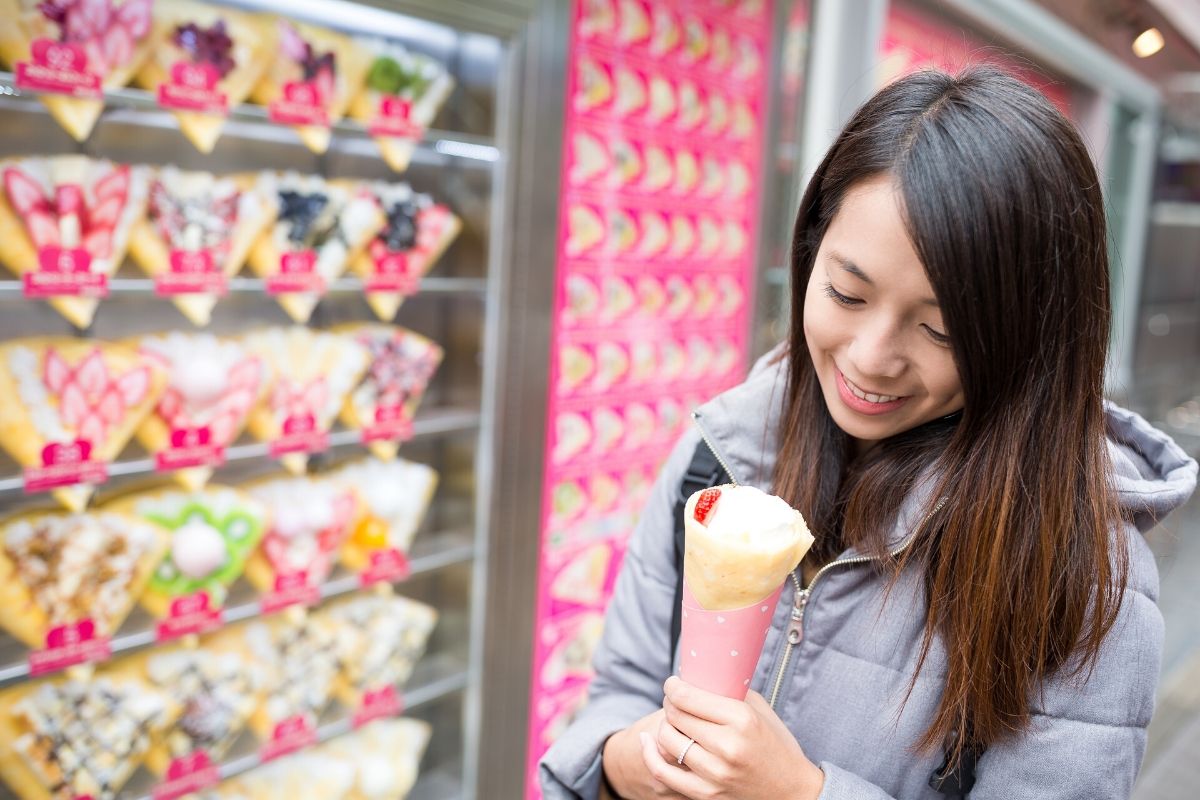 If you'd rather not walk with a crepe, you can visit Cat Cafe MOCHA Harajuku, a clean and sparsely white cafe full of happy, healthy, friendly kitties. Japan is synonymous with cats; they're the nation's most treasured animals, and cat cafes abound in Tokyo.
Cat Cafe MOCHA Harajuku is a popular choice for visitors to the Harajuku neighbourhood and a great place to come in the early morning, while it's still quiet and you can grab a drink to fuel you up for the day. The staff also speak English.
One day in Tokyo: Morning Stroll
From Harajuku, it's easy to get to what many consider the heart of Tokyo: Shinjuku. This district of Tokyo is home to Kabukicho, a once rough neighbourhood heavily associated with the Yakuza. Kabukicho begins right outside Shinjuku Station, and it's there you'll find many unique sights and experiences that are worth chasing for your one day Tokyo itinerary. Two or three hours spent wandering in Shinjuku will reveal to you so much of what makes Tokyo unique.
Kabukicho is home to the iconic TOHO Cinema, with its enormous Godzilla head and claw poking out from above; it is one of the must-see sights in Tokyo and a fantastic photo opportunity.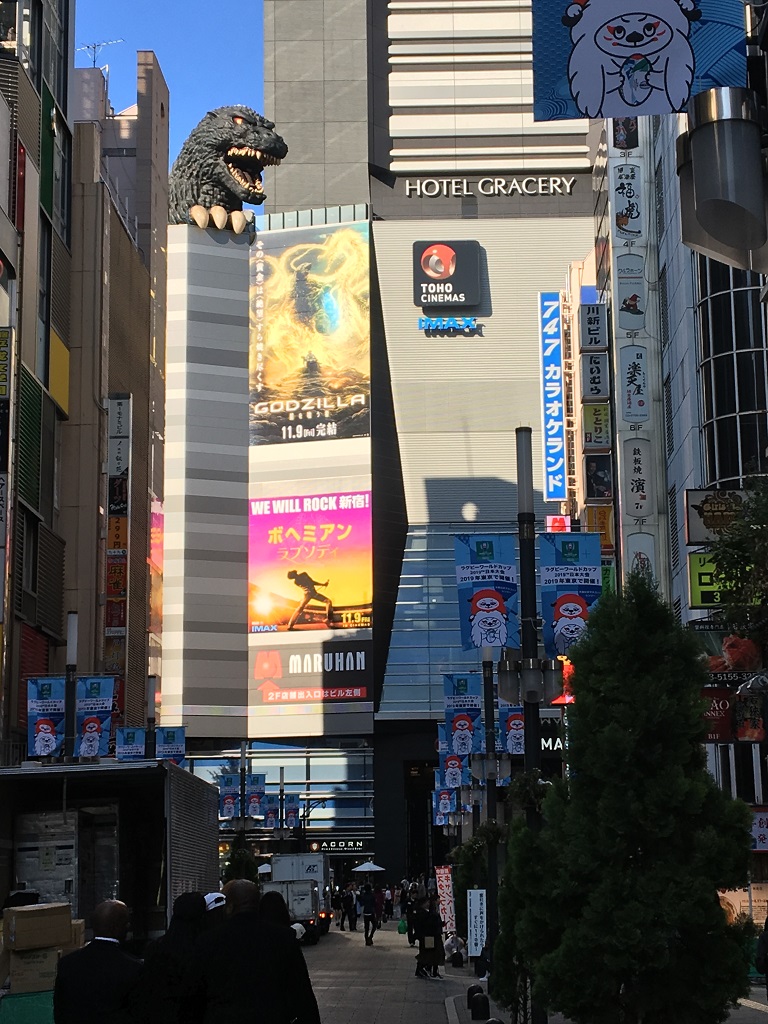 There are plenty of places to choose from for lunch, like the iconic CoCo Ichibanya curry house, home of one of Japan's most wholesome meals: katsu curry. Walking the streets of Kabukicho, you'll also find the most popular high street shops, as well as one of Japan's most famous yokocho: Omoide Yokocho. Yokocho are slender alleyways filled with tiny backstreet bars and restaurants. Even during the day, you can often hear the thrum of laughter as patrons enjoy ramen and local beer inside and outside these alleyway ramen joints.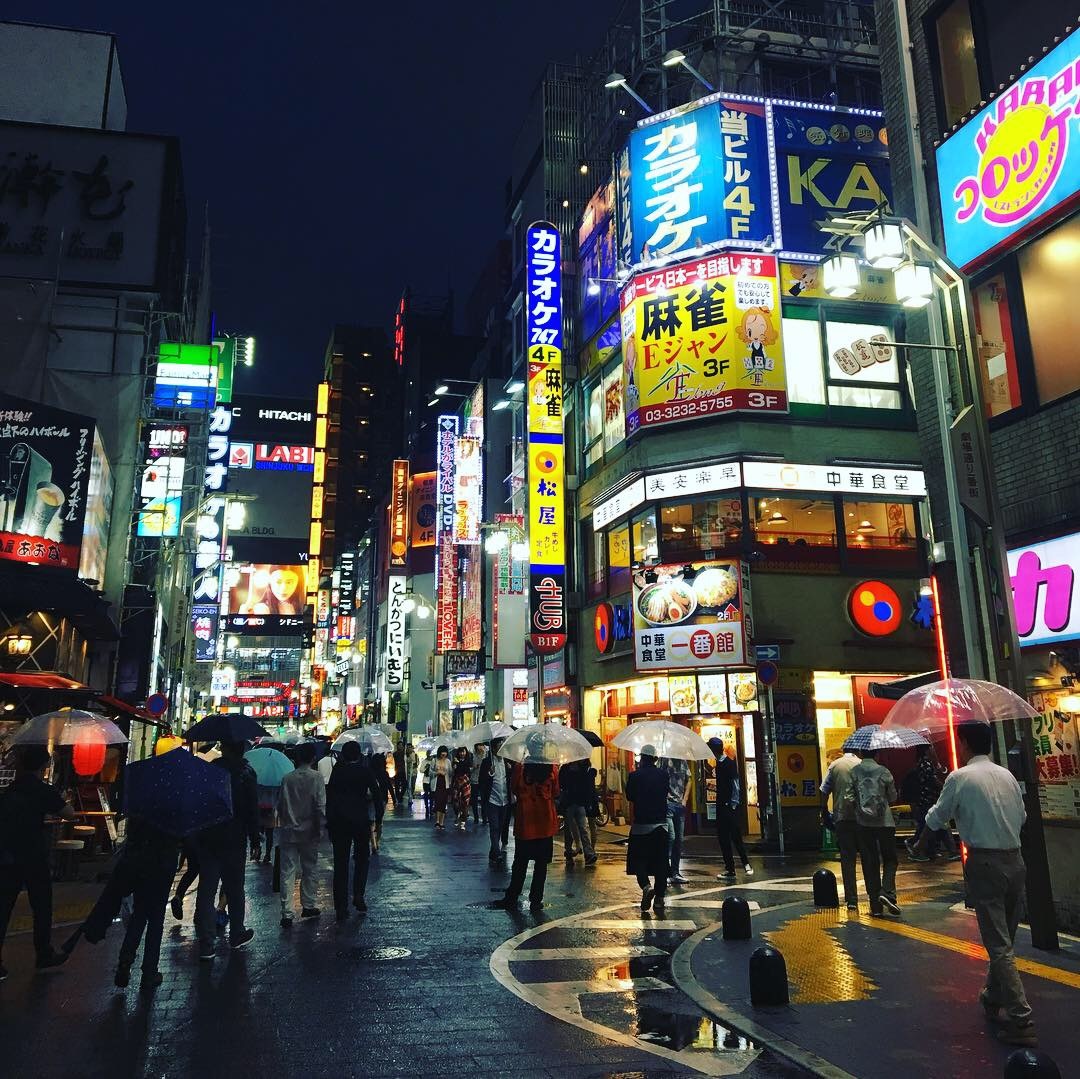 Two must-visit places in Kabukicho are the Robot Restaurant and the Samurai Museum. The Shinjuku Samurai Museum is a small, easily missable museum of authentic samurai weapons, armour, and artwork from the Edo and Muromachi periods of Japanese history. You can take a guided tour of the Samurai Museum (in English), which includes some fascinating historical information, as well as a private demonstration of samurai etiquette and sword stances from a modern-day master trained in the samurai art of bushido (way for the warrior). The samurai museum is on the same street as the TOHO cinema and CoCo Ichibanya, giving you three unique aspects of Japanese culture all at once: monster movies, samurai, and katsu curry.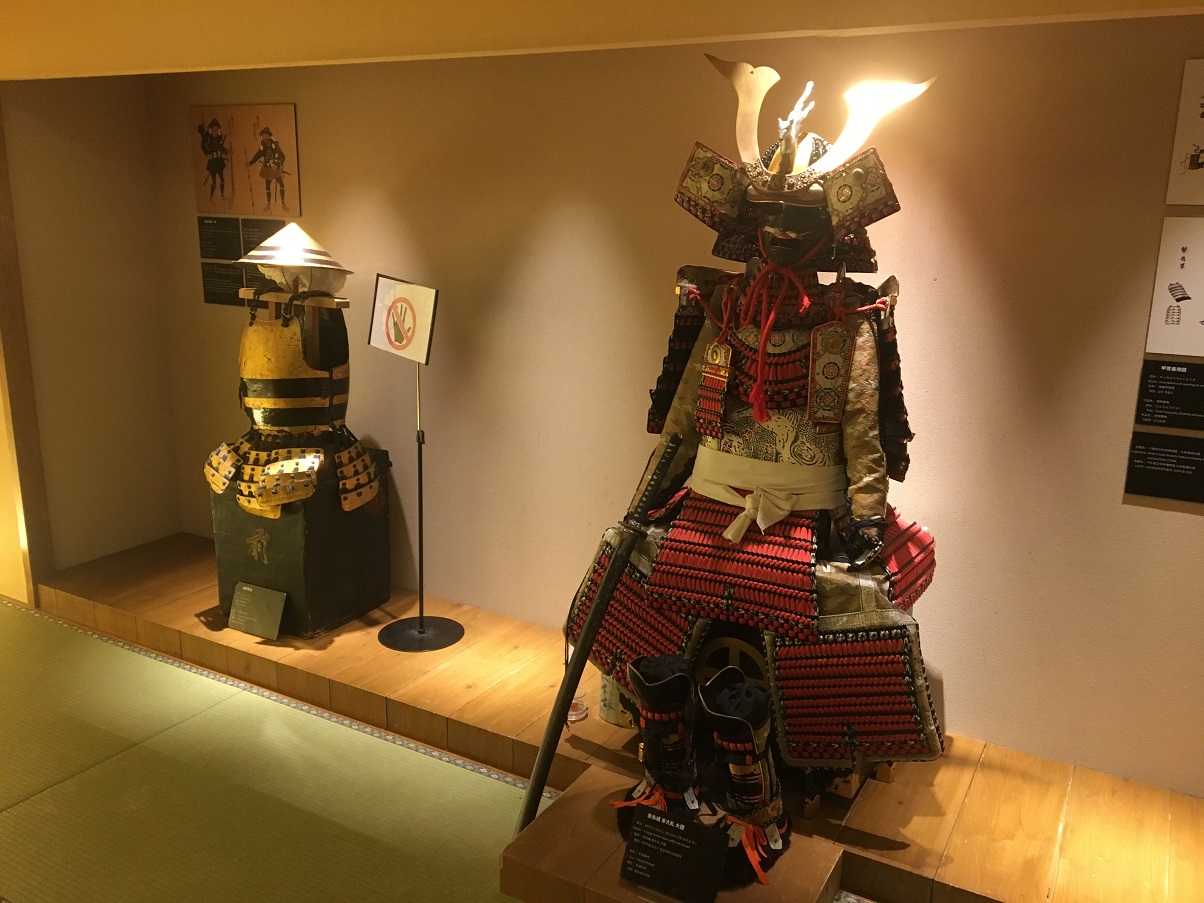 Don't be fooled by the name 'Robot Restaurant'. This is a performance space where daily shows of the most intense and over-the-top magnitude are put on. While you can get food and drinks at the Robot Restaurant, the real draw is the neon-lit performance which is almost too extreme to put into words. Robots, actors, and small parade floats decorated in futuristic and monster designs all play together in a choreographed show of lights and music, making for one of the most exciting and insane experiences anyone can have in Tokyo.
One day in Tokyo: Lunch
The Shinjuku area gives you two great choices for lunch: the already mentioned katsu curry or some award-winning Tokyo ramen. If you've just left the Robot Restaurant or Samurai Museum, CoCo Ichibanya is a great choice for a filling, delicious, and affordable meal of fried chicken cutlets with boiled sticky rice and a mouth-watering katsu sauce. Chicken katsu curry is one of the most indulgent, satisfying, and delicious meals you can get in Japan, and it's well worth seeking out, even if you are spending just one day in Tokyo.
If you'd rather try one of Tokyo's most traditional meals, head to Menya Musashi, which is on the other side of Shinjuku Station. This unparalleled ramen restaurant is one of the best in all of Tokyo. A bowl of ramen will set you back about $10 and offers such a dizzying but subtle blend of flavours that will warm, soothe, and completely satisfy. They have meat-based and vegetarian options, and the broth is perhaps the best you'll ever taste. Menya Musashi is the best lunch option you'll find in central Tokyo.
One day in Tokyo: Afternoon
A single afternoon in Tokyo should be one that encompasses and shows off the two opposing sides of Tokyo's culture. Japan, after all, is a place of tradition clashing spectacularly with the future. It's a place of cutting-edge technology and trend-setting, as well as one of Shinto and Buddhist traditions, ancient architecture, and Edo fashion. And you can see the two biggest extremes of these disparate cultures in a single afternoon in Tokyo.
You've already seen the bustling, neon-lit streets of Harajuku, but there's more to the modern kawaii Tokyo than that. While Harajuku is a loud and extroverted place, its sister neighbourhood, Akihabara, is a place for otaku nerds and introverts. Both Harajuku and Akihabara represent modern Japan, but from very different perspectives. And it's in Akihabara where you really get a feel for how pop culture dominates Japan, and proof of how Japanese pop culture dominates the world.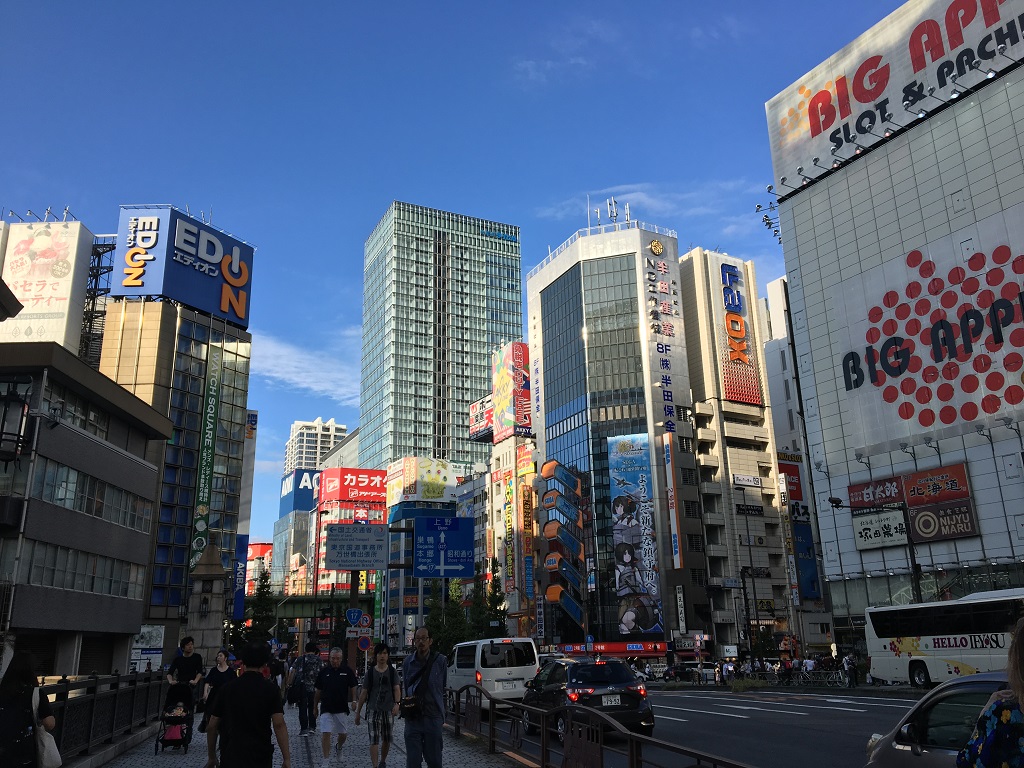 Akihabara is a shopping district of tall buildings, each one full to bursting with geek chic and otaku collectables. This is where you go if you're a nerd in Tokyo (and many of us who visit Tokyo are big, big nerds). Akihabara is home to the city's electronics and video games, as well as entire stores dedicated to manga, and even more selling collectibles, clothing, costumes, toys, props, replicas, and models from manga, anime, and video games.
Any nerd visiting Tokyo, looking to buy themselves some rare and unique collectible souvenirs from their favourite games and shows, must head straight for Akihabara. This is where you'll rub elbows with your fellow otaku, and share in the electric atmosphere. This is where life-size plushies of Pokemon and beautifully designed models of your favourite anime heroes are sold for affordable prices in shops full of kawaii charm.
From Akihabara, it's time to see the other side of Japanese culture on your one day trip to Tokyo: the peaceful and beautiful traditional side. It's time to head to Asakusa. This hilly neighbourhood of Tokyo is most famous for its enormous red Buddhist temple: Senso-ji.
Senso-ji is Tokyo's oldest temple, and easily its most famous and beloved. It's also a tourist hotspot, so expect a lot of hustle and bustle regardless of when you visit. Easily spotted thanks to its towering pagoda and broad central hall, Senso-ji is the beating heart of traditional Buddhist Tokyo. Before you even get within the temple grounds, you're greeted by Kaminarimon, the enormous outer gate of Senso-ji, made iconic by its staggeringly huge lantern, twin statues, and intimate red and gold decorations.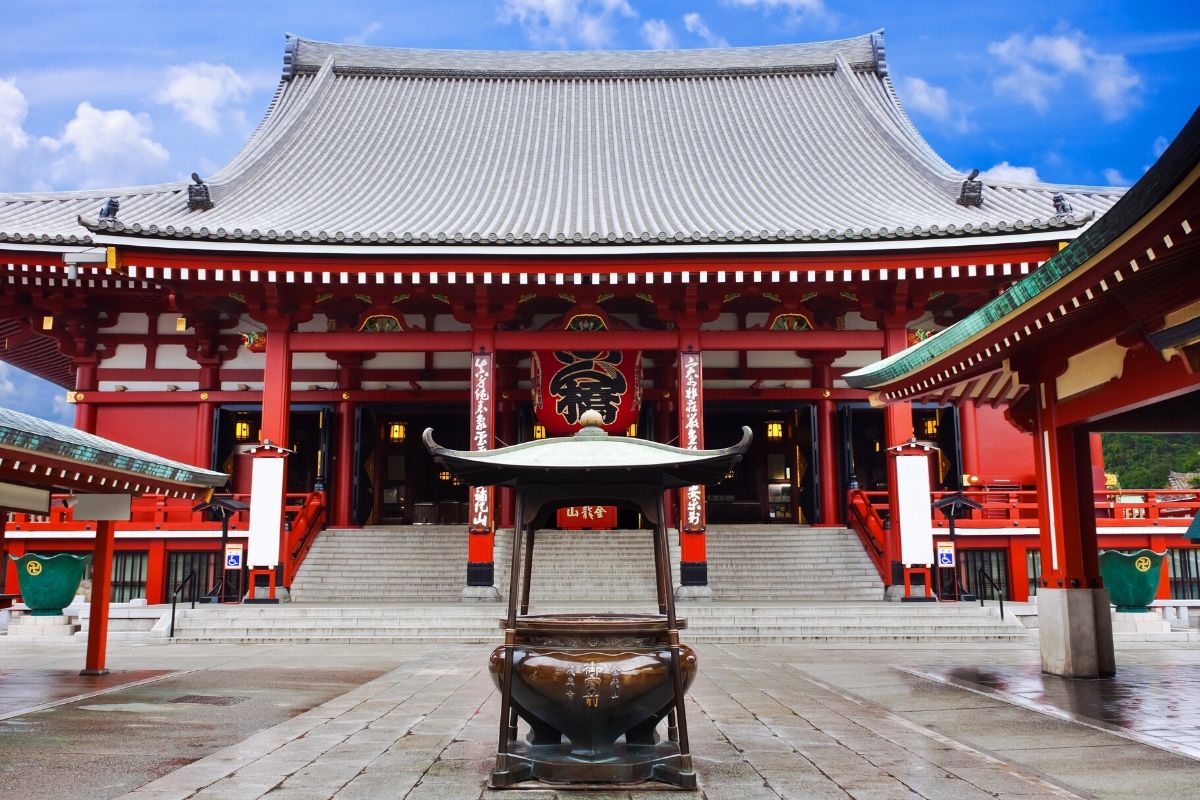 Senso-ji is a place where all of the Buddhist traditions of Japan are on display. From its Oni (guardian spirits of the Buddha) statues to its chochin hanging lanterns; from incense burning to its iconic shopping street. Nakamise-dori has its own history, stretching back two hundred years, and to this day visitors can buy souvenirs inspired by traditional arts and crafts of Japan, as well as local snack foods.
One Day in Tokyo: Dinner
If you've experienced the sweet bakeries, the katsu curry, and the ramen of Tokyo, the one must-eat food that you have left is, of course, sushi. Tokyo has no end of good sushi places to eat at, but given that you should spend your Tokyo evening in Shibuya, it's a good idea to head there for sushi as well.
The best place in Shibuya for sushi – a restaurant that combines a fun experience with delicious food – is Genki Sushi. Genki, in Japanese, roughly translates to good spirits/healthy/happy, and that is exactly what Genki Sushi provides. This is a sushi train restaurant where each diner gets their own tablet computer to order with. There is a huge variety of sushi on offer here, from the more traditional bites to more modern and western-influences sushi. You can also order Japanese fried chicken (karaage) and a bowl of soba noodles if you want a more substantial meal. The tablet menu also has an English option.
A note on etiquette: a little known fact is that it is socially acceptable in Japan to eat sushi with your hands. It was designed to be a bite-sized meal that you can handle with your fingers. That said, it is still most commonly eaten with chopsticks. And, if you order a bowl of rice, do not plant your chopsticks in it and have them standing up in the rice. This is similar to a practice done at funerals in Japan and considered very rude if done at a restaurant. The same goes for sharing: do not pass food from your chopsticks to another person's; this is yet another practice conducted at funerals and should be avoided always.
One Day in Tokyo: Evening
Shibuya in the evening is unparalleled. This is where visitors meet Hachiko, the mascot of Shibuya. Outside Shibuya Station is a small plaza where people traditionally meet up with their friends beside Hachiko, the statue of a shiba inu who is as famous as the crossing he watches over. Shibuya crossing itself is a world-famous sight, and is just as impressive as everyone imagines: an enormous crosswalk from Shibuya Station to the bustling streets of Shibuya.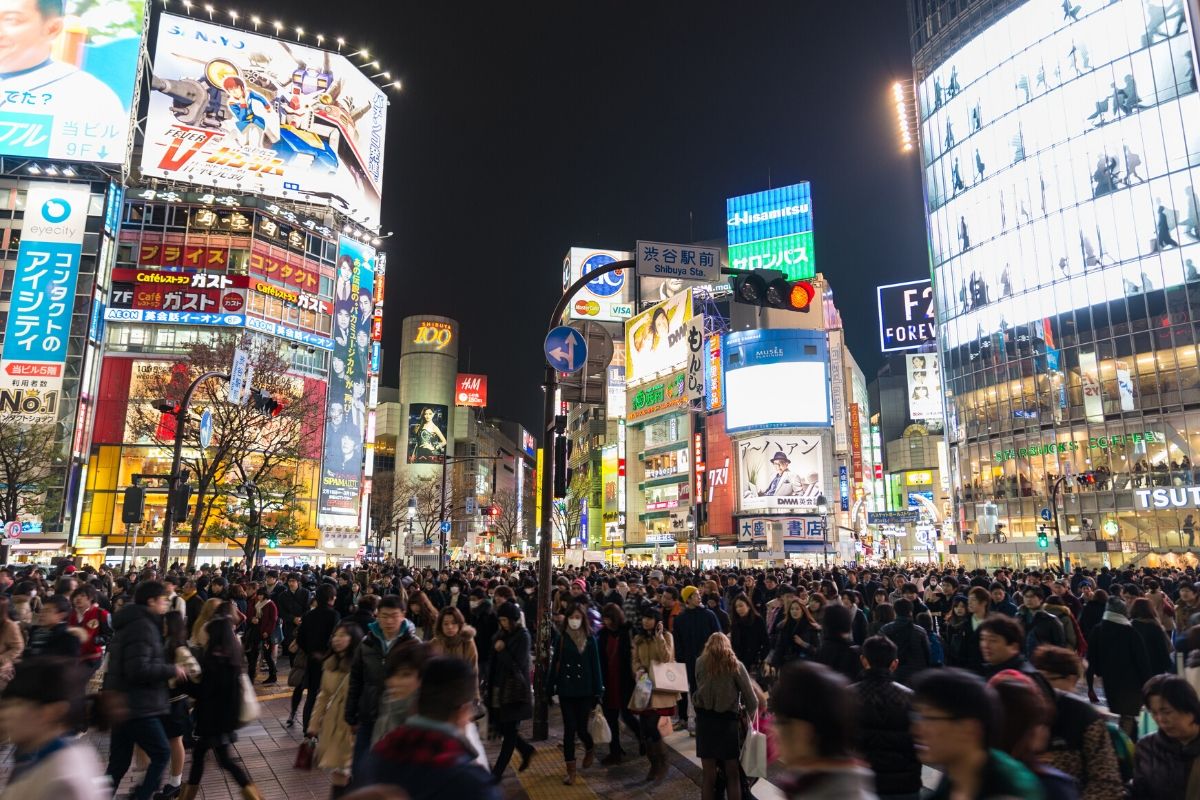 A great tip for those wishing to really experience the atmosphere of Shibuya, and to get the best possible view of Shibuya crossing, Hachiko, and the station, is to head over the crossing and into the Starbucks on the corner. This Starbucks sits above a record store where you can browse CDs and vinyl to your heart's content. The Starbucks is always packed, but it offers unbeatable window seats where you can film and photograph Shibuya crossing. This is the view that best summarises the atmosphere of modern Tokyo, and it's a must for your one day itinerary.
In the evening Shibuya's streets are packed with bars, karaoke joints, and izakaya. Izakaya are Japanese pubs: they offer delicious local bar snacks (a lot of fried chicken and edamame beans) and deals on drinks (beer, highball, whiskey, sake). Izakaya are fantastic places to spend an evening with friends, snacking and drinking after wandering the neon streets of Shibuya.
Finishing off the evening at one of Shibuya's many, many karaoke joints is a tradition in this part of Tokyo. Karaoke in Japan is different: a small group of friends rent a private room for an hour or two, order drinks and snacks, and then sing and laugh together while taking turns choosing from a laundry list of songs both Japanese and western (usually modern pop and classic rock songs). If you want more time, you simply need to ask and pay up. Between a few friends, an evening of karaoke is a fun and inexpensive night out in Shibuya, especially when considering that drinks are delivered straight to your private room.
There you have it, our ultimate one day Tokyo itinerary. We hope it has inspired you to visit this cosmopolitan city!
While you're here: Subscribe to our newsletter for the latest tips, deals and news. It only takes a few seconds and we respect your privacy: