Lately, I've been re-assessing my focus with loyalty points schemes. I'm a firm believer in 'earn and burn' (you never know when schemes will devalue, so its best to use up points while you can) and I absolutely love to redeem my points for first class flights. However, at present, I'm focusing on using my points for accommodation.
Here are five reasons why you might want to consider this approach, too:
1 – These days, accommodation usually costs much more than the airfare to your destination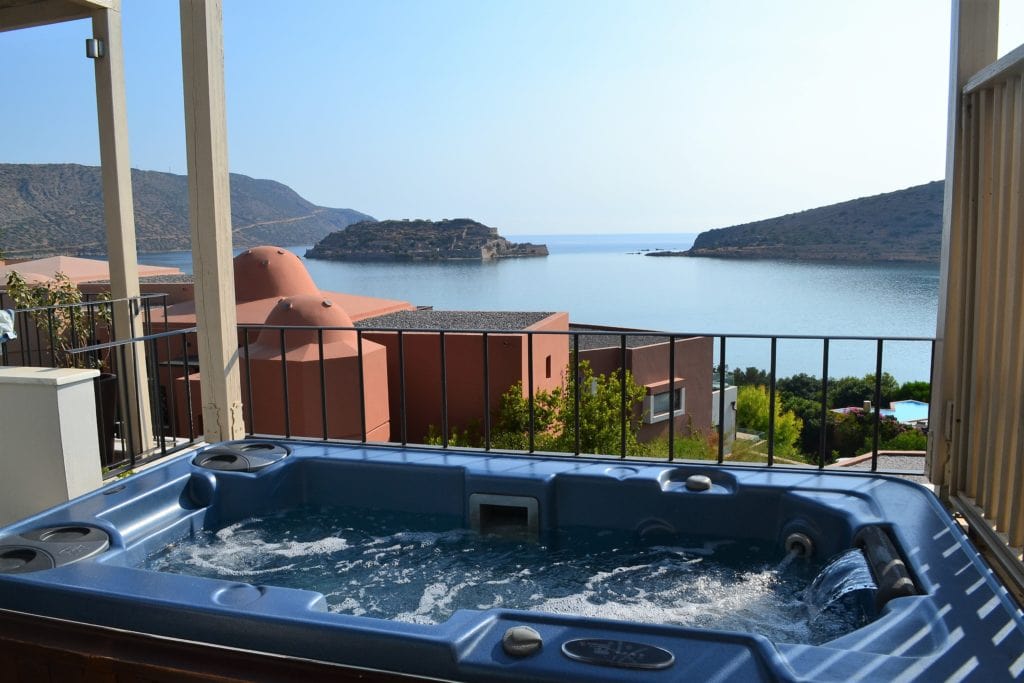 In 2019, it's incredibly cheap to travel. You can easily find airfares under $1000 from Australian capital cities to Europe, even in peak season. These deals would have been unheard of ten years back. But what happens when you arrive at your destination? If you have a hankering for stylish travel, or you're visiting during peak season, you're likely to pay dearly for it.
It's not unheard of for rooms at fairly basic hotels to command upwards of $500 night – think Japan in Cherry Blossom season, or New York in December. Using your points for the accommodation component of your trip instead of the journey can save you lots of money – particularly if you're prepared to use a cheap economy flight deal to get to your destination.
This year, I enjoyed a fabulous two-week stay at Domes of Elounda, Crete, saving me the equivalent of $23,500. This high-end Autograph Collection resort can currently be booked for just 60,000 Marriott points per night in peak season. Located in the stunning Elounda Bay, this all-suite property offers private decks that command endless sea views, a sumptuous breakfast each morning and dedicated child minding facilities. Would you consider bypassing business class award flights for cheap Scoot airfares to Greece and using your points here instead?
2 – A 'no blackout' policy often allows you to book for in-demand dates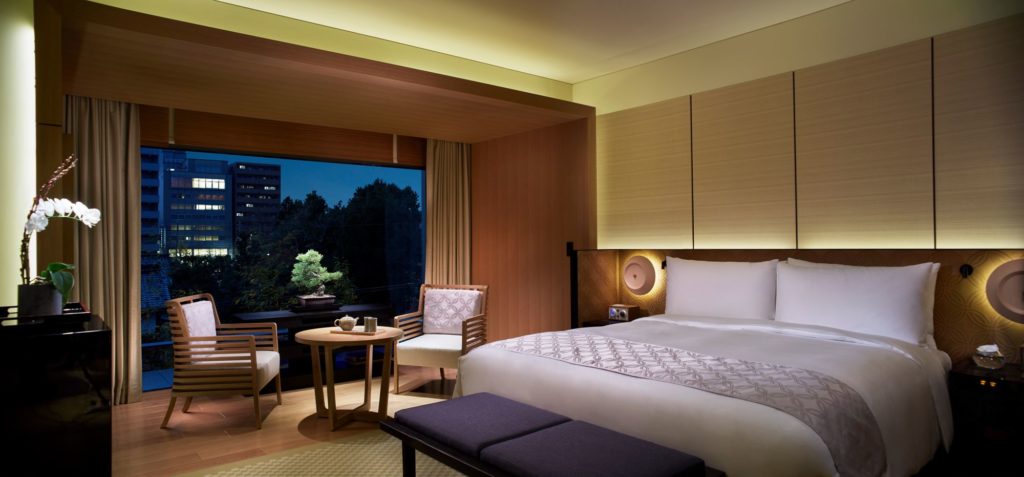 A number of loyalty schemes including Hilton Hhonors and Marriott Rewards offer a 'no blackout' policy. Simply put, this is a guarantee that a standard room will be made available for award redemption, every day of the year. Consider New Year's Eve in New York, Australia Day in Sydney, or Carnevale in Venice – these are high demand dates when room rates traditionally skyrocket. While the competition for these dates is fierce, a 'no blackout' policy opens up tremendous opportunities. Like popular award flight redemptions, rooms during these periods are offered at peak pricing, so it pays to move quickly. Tip: set your calendar to the date (or even hour!) the rooms are released online to maximise your chances of securing an award night booking for a popular date using points.
As an example, during the 2018 Cherry Blossom season, I booked and stayed at the Ritz Carlton, Kyoto, using 70,000 Marriott points. By comparison, the cash rate for an entry level room at the time of my stay was approximately $2,600 per night. This provided me with an exceptional point per $1 value for my outlay – tremendous!
3 – When plans change, you can usually cancel an award night booking without penalty
Most award nights are bookable under flexible cancellation policies, which allow you to modify or cancel your booking without penalty very close to your stay date. In my opinion, this makes award night bookings very attractive, particularly if you think your plans may be subject to change. In comparison, flight redemption bookings are often much less flexible. Most airlines demand a sizeable fee or points penalty in order to change or cancel a booking.
4 – Booking an award night doesn't always require a lot of points in the first place
While many people aspire to use their points for business and first-class travel, you'll usually need to outlay a significant amount of points to do so. By comparison, you can book a hotel award night for significantly fewer points.
With Marriott Rewards, it's possible to book a weekend night in the lowest category property (Category 1) for just 10,000 points per night, or a hotel in category 2 from just 15,000 points. High earning credit cards can earn you multiple points per dollar spent at supermarkets and on other spend. This means that you're essentially earning a weekend night at a Category 1 Marriott property quickly on your grocery spend – not bad!
5 – Hold elite hotel status? Extract even more value from your award booking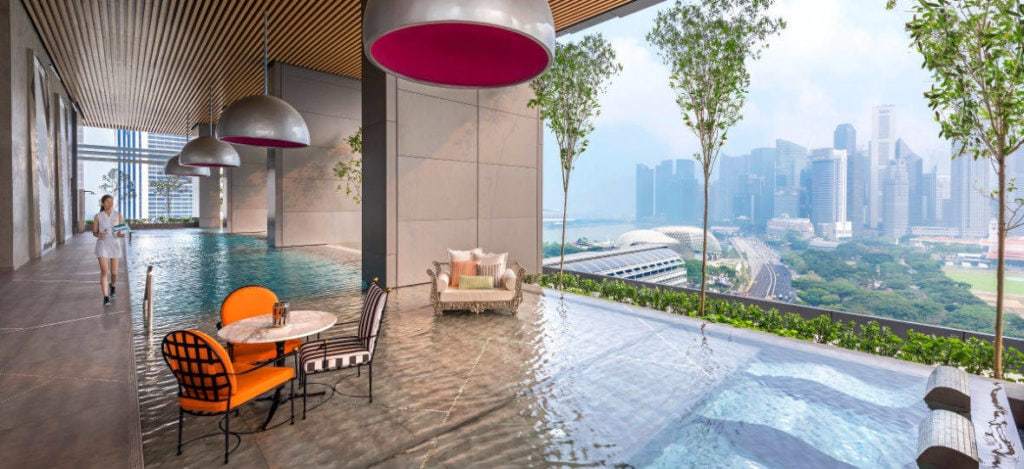 Those who hold elite hotel status can extract additional value from hotel award bookings. Depending on the tier you hold, elite membership can unlock valuable perks like executive lounge access, breakfast, late checkouts and/or room upgrades. These benefits can save you significant money when you travel. Elite Platinum Marriott members enjoy daily access to the executive lounge.
If you don't yet hold elite hotel status, you might be surprised to find out that it can be quite easy to obtain. Some credit cards offer it as a cardmember benefit. The American Express Platinum Card currently offers Starwood Preferred Guest Gold, which maps to Marriott Gold Elite. And as we've previously written about here, you could also choose to purchase Accor Gold status for a very reasonable fee via the Ibis Business card.
To sum up, despite the incredible experiences that premium airline travel can offer, a plane trip is finite, and not your final destination. You're likely to spend far more time in your accommodation than you would on a flight – so why not make the most of it in luxury?
While you're here: Subscribe to our newsletter for the latest tips, deals and news. It only takes a few seconds and we respect your privacy: