Looking for a platinum grade card that rewards you with piles of points, and plenty of perks?
Good news. Amex has extended their popular offer on the American Express Platinum Card, which could see you pocket up to 200,000 Membership Rewards points. That's 150,000 Bonus Membership Rewards Points when you apply online, are approved and spend $3,000 on your new Card within the first 3 months. Plus, an additional 50,000 Bonus Membership Rewards Points in Year 2 upon fee renewal. Offer extended. T&Cs apply. New Card Members only.
You'll also enjoy a $450 Travel Credit each year, elite status with leading hotel chains and comprehensive travel insurance.
It that wasn't enough, there's also complimentary membership to Accor Plus (worth $399, including a complimentary hotel night each year) and Australian Financial Review digital membership (normally priced at $628 per year and available until the 30th of June 2021. Card Members can enrol into the benefit up until the 23rd of June 2021).
Read on to discover the key Card benefits or visit the American Express website for more information and a secure, mobile-friendly application form here.
Why we love the Amex Platinum Card
Packed with generous travel, lifestyle and money-saving inclusions, the American Express Platinum Card delivers both substance and style.
You'll enjoy benefits that are unmatched by any other publicly available card in Australia. And, if you love shiny things, you'll appreciate that the Amex Platinum Card now comes in metal, too – in our opinion it's the best looking card out there!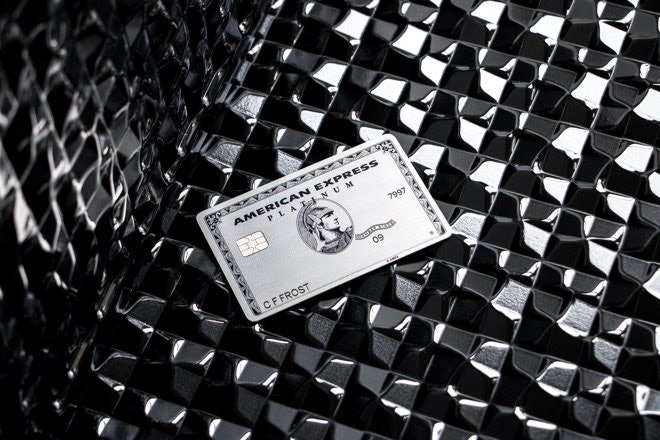 Throw in the generous bonus of up to 200,000 Amex Membership Rewards points plus the highest everyday earn rate of any publicly available direct-issued American Express Australia card, and a stylish holiday is closer than you think.
With a minimum annual income requirement of $100,000 per annum and a $1450 yearly fee, the Amex Platinum Card is a prestige charge card product that won't suit everyone.
However, if you meet the eligibility criteria, there is tremendous potential to extract value from the included benefits, easily offsetting the annual fee.
Pocket up to 200,000 Membership Rewards points
First and foremost, there's up to 200,000 American Express Membership Rewards points on the table for new American Express Platinum cardholders.
The Amex Platinum Card earns points into the American Express Membership Rewards (Amex MR) program, allowing you to transfer out to a range of leading airline and hotel loyalty schemes.
It's a valuable program that is highly prized by savvy points collectors for its flexibility. Rather than being locked into one frequent flyer scheme, Amex MR allows you to earn points now and decide what to do with them later.
Enjoy unlimited Virgin Australia Lounge access
Primary cardholders can enjoy unlimited access to Virgin Australia domestic lounges. You can also bring in a guest travelling with you. Note that you will need to be travelling with Virgin Australia to gain access to the Lounge.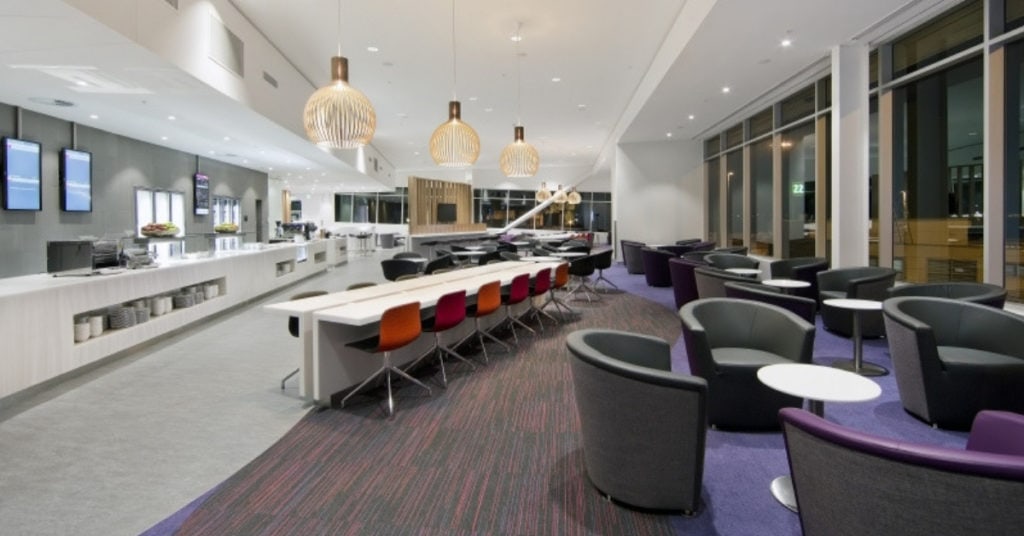 Get two complimentary Priority Pass memberships
Whether you travel for business or leisure, airport lounge access is a handy perk that will allow you to relax in comfort before your flight. The Amex Platinum Card delivers premium benefits here, with complimentary Priority Pass membership for the primary Card Member and one nominated additional cardholder.
Each Priority Pass member can also invite one accompanying guest into the lounge at no additional cost (this is valued at US$32 per person, per visit).
Priority Pass operates Airport Lounges in over 1,200 locations and boasts an extensive footprint in Australia. A Priority Pass membership also unlocks many lounges overseas.
Purchasing a prestige Priority Pass membership would normally set you back $429 USD per person (or $858 USD for the two memberships available to each American Express Platinum Card Member). So, simply by using this benefit, you can extract significant value from your card.
Plus, access other worldwide lounges
In addition, the American Express Platinum Card unlocks unlimited access to a range of other highly regarded Airport Lounges. These include:
American Express branded Lounges, including the Amex Lounge at Sydney International Airport and Melbourne International Airport. There is also the ability to utilise premium international Amex Centurion Lounges internationally at airports including Hong Kong and San Francisco.
Plaza Premium Lounges, and
Delta Sky Club Lounges when travelling on Delta.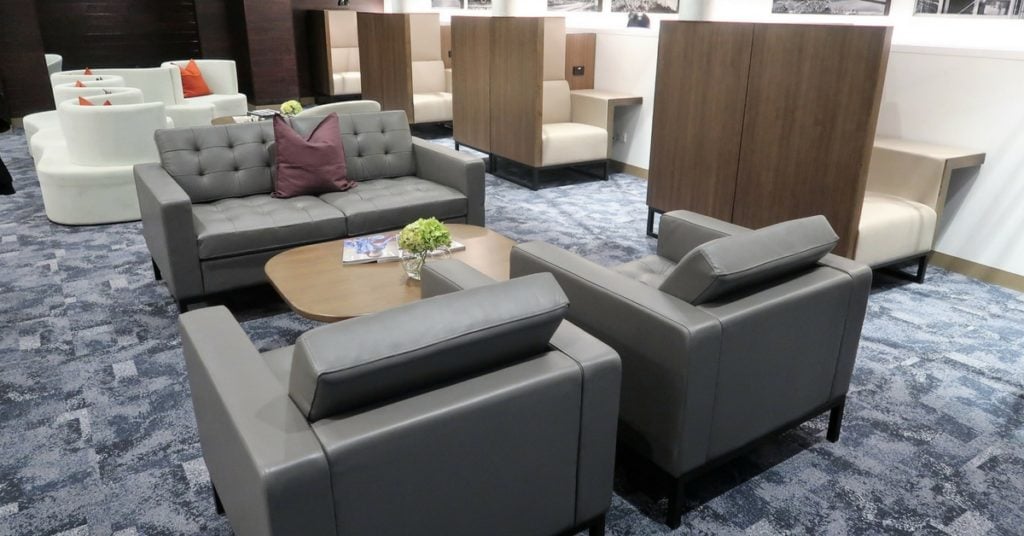 Entry requirements and guest allowances may vary.
Get a $450 Travel Credit each year
AMEX Platinum Card Members receive a $450 Travel Credit each year. This flexible credit can be used to book flights, accommodation, car rental or experiences with American Express Travel.
You can use it for yourself or someone else and it can be booked either online with Amex Travel or over the phone – it's up to you.
Obtain complimentary Accor Plus membership (worth $399)
Accor Plus is a popular membership scheme that offers a free night's stay at selected hotels and up to 50% savings at a participating property when you dine out. Members also receive a fast track to elite Le Club Accor Hotels Silver membership status.
The listed benefits can be used at over 800 participating Accor properties in the Asia Pacific. There are several participating hotels in Australia, including some five-star properties.
Even if you only stay or dine at Accor properties infrequently, an Accor Plus membership can provide you with significant savings. The free night, while subject to availability, can be worth over $400 alone. You'll get maximum value by using it at for a stay at a high-end brand such as a Sofitel, MGallery or Pullman.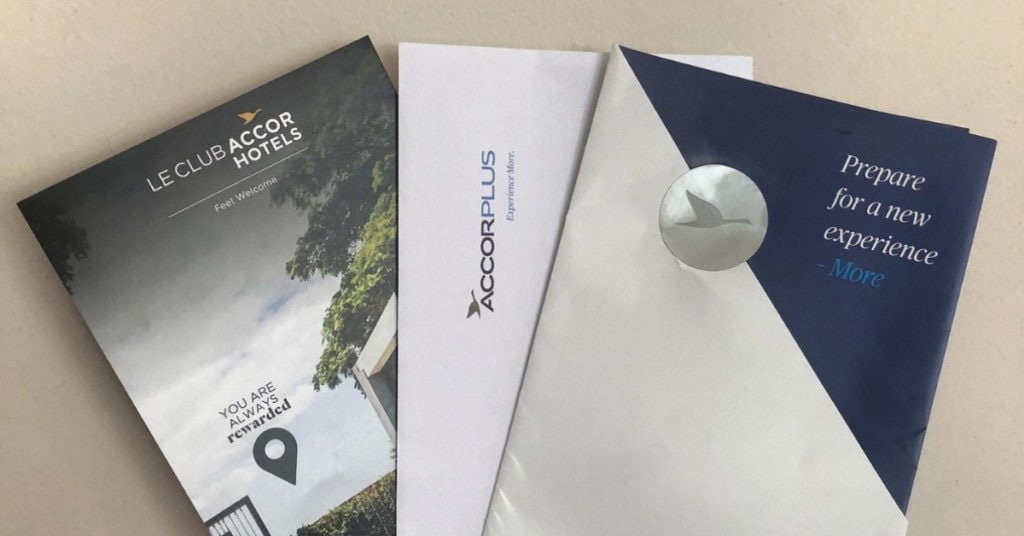 RELATED: The TCM Guide to Accor Plus
Unlock elite status with leading hotels
Obtaining elite tier status with a hotel loyalty scheme usually requires many stays and a significant spend outlay.
However, the American Express Platinum Card provides instant, fast-tracked elite membership for primary and additional cardholders across multiple programs, including:
Hilton Honors (Gold Status). Hilton operates over 500 properties worldwide
Marriot Bonvoy™ Gold Elite Status. Over 6,500 properties come under the Marriott umbrella
Radisson Rewards (Gold Status)
The benefits on offer vary between programs but may include room upgrades, early and/or late checkout (subject to availability), breakfast (at selected Hilton properties) welcome amenities and free internet access.
These perks can add significant value for money when you travel.
Access American Express Fine Hotels + Resorts benefits
Amex Platinum Cardholders can also enjoy exclusive access to American Express Fine Hotels + Resorts, which offers even more hotel benefits when you book direct with Amex.
Complimentary benefits offered through the program include:
daily breakfast for two people
room upgrades when available
noon-check in when available and guaranteed 4 pm late check-out, and
a special amenity at each property (this is often a $100 USD room credit that can be used towards eligible spend at the property).
These benefits are available at over 1,000 hand-selected 5-star properties worldwide, including many high-end properties in Australia.
Amex states that the complimentary benefits on offer here average total value of more than $700 AUD for one two-night stay, so there is significant value to be obtained here.

A complimentary Australian Financial Review (AFR) subscription
If you like to stay in the know, you'll be pleased to know that the American Express Platinum now delivers access to an AFR digital subscription.
This premium benefit is normally priced at $628 per year. It could help you to stay up to date with the latest news covering business, finance, investment and politics from Australia and worldwide. The benefit will only be available until the 30th of June 2021, and Card Members can enrol into the benefit up until the 23rd of June 2021.
Earn stacks of points on your everyday spend
The American Express Platinum Card offers a flat 2.25 points per $1 for all spend, except with government bodies where you'll earn 1 point per $1. That's the highest everyday earn rate of any publicly available direct issued American Express Card available in Australia.
Better still, there's no cap on how many points you can earn each month or year.
And with American Express widely accepted at merchants across Australia, there's no shortage of places you can use your Card.
American Express Platinum Card Insurances
The Amex Platinum Card offers a suite of complimentary insurances. Depending on your circumstances, one or more of these products could come in handy when you're shopping at home, or perhaps travelling overseas.
The complimentary insurances that you can access through the Card include:
Domestic and International Travel insurance (this includes points redemption bookings redeemed via your card)
Loss Damage Waiver cover
Medical emergency expenses cover, including repatriation
Personal Liability cover
Purchase protection
Cardholders also get access to Smartphone Screen Insurance, which provides $500 towards front screen repairs if you accidentally break your smartphone screen, with a 10% claim excess (a claim limitation of twice per year).
Before deciding to take up any of these insurance products, and to find out more information about coverage requirements, you should refer to the card PDS and terms & conditions on the Amex website.
Same time and money with other benefits
The American Express Platinum Card unlocks plenty of other benefits designed to offer additional value. There are too many to cover here in full, but they include:
International Airline Program: save up to 20% on First and Business Class fares with some of the world's leading airlines such as Qantas Airways, Virgin Australia, Emirates, and more.
Platinum Concierge: Access an on-call service which can help arrange dining and entertainment experiences for you
Plus, you can arrange up to four additional cards for family members at no charge. The points earned are credited to your account. Additional cardholders will be able to access many of the exclusive perks we've covered above).
American Express Platinum Card annual fee and eligibility
The American Express Platinum Card comes with an annual fee of $1450.
To apply for the Card, you'll need to be able to report an annual income of $100,000 or more, be 18 years or over and have no history of bad debt or payment default. New Card Members only.
You must be an Australian citizen or permanent resident or hold a long term visa. Long term means 12 months or more and does not include a student visa.
To be eligible for the bonus points, you must not have held a card issued directly by American Express Australia in the last 18 months.
Note that you are eligible if you've held an Amex card issued by a bank (i.e. ANZ, Westpac, CommBank or NAB), if you hold an Amex corporate card or if you are an additional card member on someone else's primary account.
American Express Platinum Card: Verdict
With a sizeable annual fee, the American Express Platinum Card isn't going to be for everyone.
However, there is tremendous potential to maximise value from the included benefits if you can make use of them – enough to help you easily offset the cost of holding the card.
Ready to apply?
The offer of up to 200,000 bonus points could unlock serious rewards, so don't miss out.
The secure, mobile-friendly application form should take less than 10 minutes to complete and Amex will give you a response in approximately 5-10 working days.