Discover everything there is to know about navigating membership tiers in the Qantas loyalty program.
Qantas operates one of the most successful Frequent Flyer membership programs in the world. In fact, there are over twelve million carded-up Qantas Frequent Flyer members as of 2019.
The Qantas loyalty program is built around two key currencies – Qantas Frequent Flyer points and Qantas Status Credits.
Qantas points can be earned and then redeemed for a range of rewards. There are so many different ways you can earn Qantas Points quickly, and we've covered many of them here.
And, as Points are able to be collected both in the sky and on the ground, it stands to reason that it's the currency that the majority of Qantas Frequent Flyer members focus on.
However, if it's elite Qantas membership status that you're seeking, you need to understand how Qantas Status Credits work. Simply put, Status Credits are a structure that determines Qantas Frequent Flyer membership tiers, rewarding those who travel frequently with Qantas by providing a range of perks designed to make the journey a more comfortable and enjoyable one.
In this Guide, we'll help you to understand the currency of Qantas Status Credits, and the structure of Qantas membership tiers. Plus, we'll take you through scenarios where chasing status credits to elevate your membership status can be worth your while.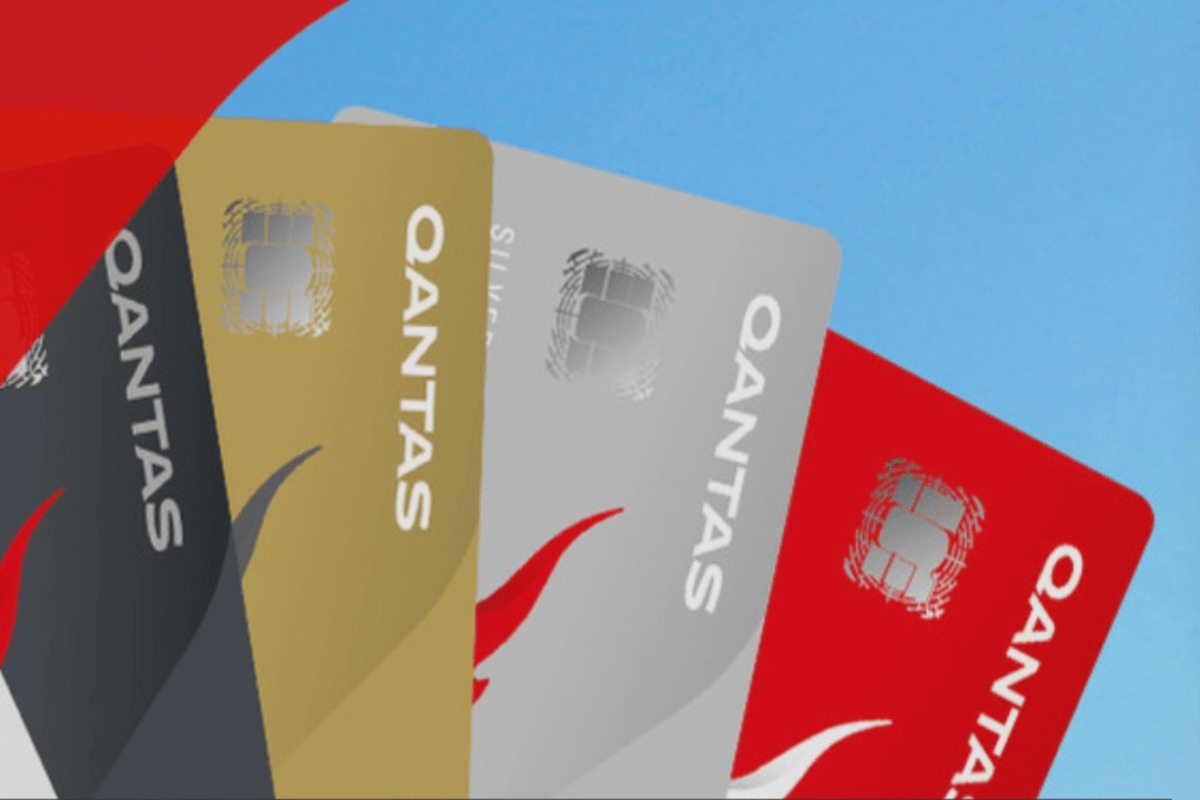 What are Qantas Status Credits?
Qantas Status credits are typically only earned through flying (though a small number of Qantas credit cards do offer a limited status credit earn).
Once earned, status credits are tallied up and used to determine the Qantas membership status of each individual member every year. Once a certain number of status credit has been reached, it's possible to ascend to a higher membership level.
Understanding Qantas Frequent Flyer membership levels
The entire Qantas Frequent Flyer membership program is geared toward maintaining loyalty to Qantas and its oneworld partner airlines.
Travellers who are fortunate enough to reach Qantas' top status tiers can enjoy highly desirable membership benefits. Think access to lounges, award seats, increased Qantas points earn, upgrades, priority boarding and queuing, improved luggage allowances and sometimes even benefits for friends and family.

Once you hit Qantas Gold or Platinum membership, travel suddenly might not seem like such a burden. And, in many cases, top tier Qantas members can still travel cheaply in economy class or even on Jetstar and still access lounges if you have a high enough status.
What are the Qantas Frequent Flyer membership Status Tiers?
In order to decide whether a higher level of Qantas membership is worth chasing, it's important to look at the individual benefits that each membership tier delivers.

Qantas Frequent Flyer Bronze
Qantas Bronze is the starting point in the program and requires no actual activity. All new Qantas Frequent Flyers start here. As you'd expect, there are few, if any, tangible benefits awarded for those at this entry-level membership tier. New members will be provided with a physical membership card (which can be enabled with Qantas Cash) and bag tags.
RELATED: Thinking of joining Qantas Frequent Flyer? Read our post to find out how you can join now and avoid the $99.50 fee!
If you see this card at the airport, you're either standing next to an irregular flyer, someone just commencing on their status credit journey, or perhaps someone who collects and redeems points only and has no interest in elevating their Qantas Frequent Flyer status!
Qantas Frequent Flyer Silver
Once you've reached 300 Status Credits, you'll automatically progress to the second Qantas membership level – Silver.
Arguably, Silver Status doesn't deliver much of a wow factor. However, there are a small number of benefits provided, including one complimentary Qantas lounge pass each membership year. The Qantas lounge access pass can be really handy if you're hit with a massive delay and need a lounge to camp in.
SILVER

Status Credits to Reach: 300
Status Credits to Maintain: 250
Qantas Points: 50% more
Lounge Access:
One complimentary entry to Qantas Club or
Qantas International Business Lounge per year
Check-in:
Business Class check-in counter access
Extra bag on international flights
Improved priority for:
Seat Selection
Telephone Line
Waitlisting
Increased points on:
Qantas and Jetstar – 50% bonus points
American Airlines flights – 25% bonus points
Qantas Frequent Flyer Gold
Widely considered to be the 'sweetspot' of Qantas status by many, Gold delivers ongoing lounge access and priority across a number of items.
To reach this status level, you'll need 700 Qantas Status Credits. While that might not sound too hard a number to reach – consider that it's the equivalent of no less than seventy red-e-deal flights between Melbourne or Sydney!
GOLD

Status Credits Reach: 700
Status Credits to Maintain: 600
Qantas Points: 75% more
Lounge Access:
Qantas Club, Qantas International Business and
associated lounges,
oneworld partner lounges,
Emirates and China Eastern lounges
Check-in:
Business Class check-in counter access
Two extra bags on international flights
Improved priority for:
Premium Security Lanes (domestic)
Boarding
Baggage Handling
Increased points on:
Qantas, Jetstar and American Airlines flights
– 75% bonus points
Qantas Frequent Flyer Platinum
For most travellers, Platinum is an aspirational goal. At 1,400 Status Credits to obtain, it will require some hardcore travel and spend to reach it.
That being said, a Qantas Platinum membership unlocks access to Qantas First Lounges – arguably considered to be amongst the finest airline lounges in the world.
PLATINUM

Status Credits to Reach: 1400
Status Credits to Maintain: 1200
Qantas Points: 100% more
Lounge access:
First Class lounges:
– Qantas, Emirates and oneworld partners
Check-in:
First Class check-in counter access
Improved priority for:
Immigration
Economy seat purchases
Increased points on:
Qantas, Jetstar and American Airlines flights
– 100% bonus points
Qantas Frequent Flyer Platinum One
Only a very small percentage of Qantas Frequent Flyers will ever reach Platinum One status, and it's not hard to see why.
Platinum One (or 'P1' as it is affectionately nicknamed by many travellers) requires dedication and most probably a lot of international work-related flying in Business or First Class. In fact, it requires an eye-watering 3,600 Status Credits to obtain – including 2,700 Status credits earned on Qantas operated flights.
That said, it is packed with perks not available to other membership tiers, the key one being the ability to award a partner Platinum status to someone else.
PLATINUM ONE

Status Credits to Reach: 3,600
Status Credits to Maintain: 3,600
(must include at least 2,700 on Qantas marketed flights)
Qantas Points: 100% more
Lounge access:
First Class lounges
– Qantas, Emirates, oneworld partners
Check-in:
First Class checkin counter access
Improved priority for:
Access to earlier flights
Access to 24×7 Platinum One team
Free phone assisted bookings and family transfers
Increased points on:
Qantas, Jetstar and American Airlines flights
– 100% bonus points
Qantas Restaurants – 100%
Other perks:

Free Platinum membership for the nominated giftee
Premium Qantas Golf Club membership
Premium Qantas Wine membership
Museum of Contemporary Art Lounge (Sydney)
Invitations to special events and experiences
Note: with all the tables above, the benefits identified are over and above those of the tier immediately preceding it.
Chairmans Lounge
Sitting alongside (and not formally part of) the Qantas Frequent Flyer program is the Chairmans Lounge. Access to this very secretive club is by invite only. Members are thought to include CEOs of Australian ASX-200 companies, senior MPs, A-list celebrities and leading industry figures.
How do the membership tiers work within the Qantas Frequent Flyer program?
A travellers membership tier is dictated by the number of Qantas status credits acquired in any given membership year. As a member acquires more Qantas status credits, they'll progress to a higher tier with corresponding privileges – simple as that!
Whether a traveller remains or moves up or down a tier is dependent on the status credit-earning activity that they register in the following membership year.
Example:
Fiona Flyer has a membership anniversary of November 30, 2019.
She acquired 750 status credits by August 2019 – earning Gold in the process. At the minimum, she will retain Gold until November 30, 2020.
Within her 2020-2021 membership year, there are a number of possible scenarios:
by November 2019 she manages to earn an additional 700 SCs, bringing her total haul to 1450 SCs. This will trigger an immediate upgrade to Platinum status, which will remain in place until the next full membership year expiry date of Nov 30 2020;
from Nov 30 2019 to Nov 30 2020 she earns 620 SCs, allowing her to maintain Gold status until Nov 30 2021;
from Nov 30 2019 to Nov 30 2020 she earns 250 SCs. This will likely see her slip to Silver status from Dec 1 2020.
How to move up a Qantas Frequent Flyer Membership tier
Now that we've stepped you through the concept of Status Credits, and highlighted how many you need to reach each Qantas membership level, it's time to take you through how to earn them.
Which flights earn Qantas Status Credits?
You can earn Status Credits by flying with Qantas (QF), and selected flights with Jetstar (JQ, 3K, GK and BL), oneWorld, and other partner airlines. Most, but not all flights with a QF designation earn status credits. On Emirates, for example, you can also earn Status Credits, as long as you have a Qantas (QF) flight number on your ticket.
Oneworld partner airline earn-rates (or even the ability to earn Status Credits) vary significantly from flight to flight, so it's worth checking on the Qantas website or with your travel agent. Budget, non-refundable or severely limited tickets are less likely to deliver Qantas Status Credits so choose your fare type according to your needs.
The amount of Status Credits earned for a flight is generally based on the segments flown.
Lastly, it is important to ensure that your QFF number is on all bookings and tickets. That way, Status Credits will be awarded to you without delay.
Is there a Membership Tier sweet-spot?
While there are many benefits to each Qantas status tier from silver and above, many Qantas loyalists believe that Gold status is the tier to aim for.
The reason? Qantas Gold unlocks unlimited access to lounges, both in the Qantas and oneworld network.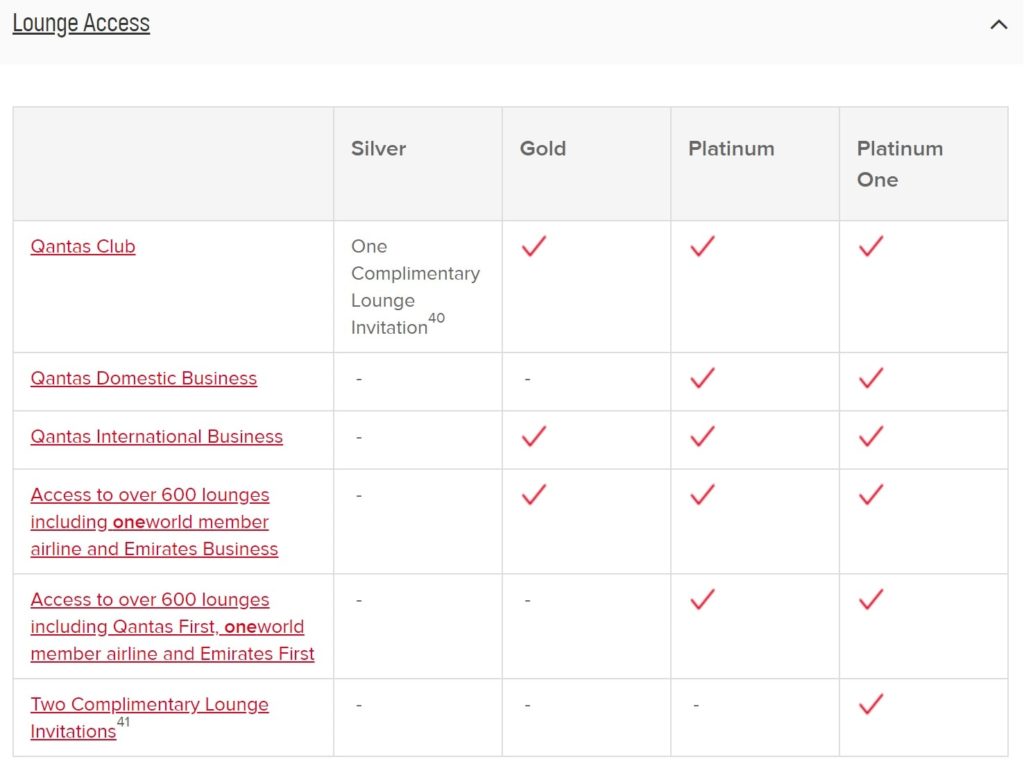 If you're contemplating a Round the World trip on Qantas Points – good access to quality lounges with oneworld partners will be required – meaning Gold/Sapphire is essential. We think this is where travellers will really notice the benefits of status.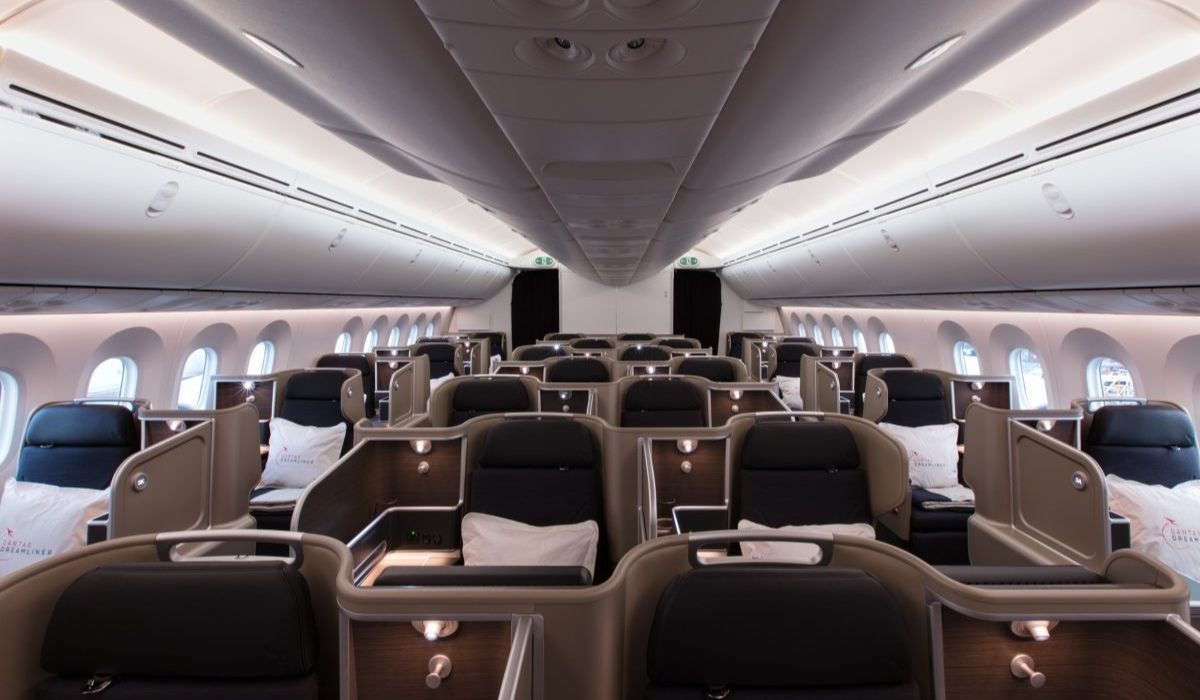 How can I calculate Qantas Status Credit earn?
Not surprisingly Qantas has created a calculator to allow you to figure out how many points you'll earn based on flights, classes and destinations. You can access the Qantas Points and Status Credit earning calculator here.
What flights can't I earn status credits on?
Buried in the Qantas Frequent Flyer Terms and Conditions (effective 31 December 2018), some flights do not attract status credits:
(a) certain oneworld Alliance Airline and Airline Partner fare types and routes not listed in or that are excluded in the Airline Earning Tables (see the Airline Earning Tables for details);
(b) infant fares (this does not include infants travelling in their own paid seat);
(c) charter flights;
(d) freighter flights;
(e) free tickets;
(f) Classic Flight Reward flights;
(g) travel industry rebated tickets;
(h) competition prize tickets;
(i) tickets acquired at an auction; or
(j) tickets which are restricted from earning Status Credits or are subject to any specific provisions excluding the accumulation of Status Credits.
The Qantas Loyalty Bonus Reward
One of the overlooked benefits of accumulating Status Credits is the fact that for every 500 SCs you earn on Qantas or Jetstar flights (not Partners), Qantas credits you a further 8,000 points or 50 SCs. The Loyalty Bonus reward must be selected within 90 days from the date a member achieves the Loyalty Bonus. Once selected the reward cannot be changed. Keep an eye on your account!
Up to 4 Loyalty Bonuses can be earner in a membership year, delivering 32,000 points or 200 SCs.
Platinum Bonus Rewards
Just like the Loyalty Bonus reward, for Qantas Platinum members who earn 2,400 SCs in one membership year, Qantas gives you the choice of:
Complimentary Gold Frequent Flyer membership
Qantas Valet Parking or Qantas Chauffeured Transfers, or
Bonus 50,000 Qantas Points
If you reach 5,000 or 7,500 Status Credits in one year respectively, you'll receive a further 75,000 or 100,000 Qantas Points.
Qantas Frequent Flyer Membership Status – Lifetime Silver, Gold and now Platinum
Whilst many travellers are sad to see status credits reset at the beginning of each membership year, the good news is that Qantas does track your lifetime earnings.
If you travel regularly for a number of years with work (think FIFO workers and high flying executives), it is entirely possible to reach Lifetime Gold. Flying on long-haul international flights generally, make it easier to earn Status credits than flying domestically.
Up until June 2019, it had long been a complaint within some executive circles of the absence of a lifetime platinum tier. Qantas has now created a new lifetime Platinum tier, having announced that the target is 75,000 status credits. This is a hard bar to reach – meaning that you'll likely need to spend your entire working career chasing status points with Qantas and its Partners.
Lifetime Membership
Requirements
Status Credits
Benefits
7,000 Status Credits
Lifetime Silver status
Silver membership benefits for life including:
50% Status Bonus on Qantas and Jetstar
25% Status Bonus on American Airlines
14,000 Status Credits
Lifetime Gold status
Gold membership benefits for life including:
75% Status Bonus on Qantas and Jetstar
75% Status Bonus on American Airlines
75,000 Status Credits
Lifetime Platinum status
Platinum membership benefits for life including:
100% Status Bonus on Qantas and Jetstar
TBA% Status Bonus on American Airlines
As you can see above where we have circled where we think you want to be – Gold status is a lifesaver if travelling with children!
The importance of the Qantas Membership Anniversary
On your Qantas membership card, and in your online account, you'll notice that your Qantas membership anniversary is often cited.
It's very important to keep track of your membership anniversary. It's on this day every year that your Qantas status credits balance resets to zero and the status credit chase begins all over again.
It pays to have the right number of status credits registered prior to this date if you're running close to the wind for a particular target. Status credits can take several months to reach your account, so be warned.
Historically there have been issues with Status Credits not being posted and this may adversely affect your status tier. If you notice Status Credits missing, you should contact Qantas customer service as soon as possible.
How to avoid narrowly missing the Status Credit Retain target?
There are a number of ways you can increase your chances of holding your current status or scraping through to the next tier.
RELATED: Guide to Qantas double status credit offers
RELATED: How to plan a Qantas Status Run in 2019
If you've missed your goal by a few points or it's imminent:
contact Qantas asap and highlight that you have booked upcoming travel – there is discretion available.
if you have dropped a tier, but hold your desired tier in an alternative scheme, contact Qantas on 13 13 13 and request a Status Challenge.
Qantas has also been known to comp a certain status tier for an additional year – several years ago we experienced it.
How can I accumulate Qantas Frequent Flyer Status Credits quickly?
Check out our article on Qantas Status Runs and keep an eye out for Qantas Double Status Credit promotions that periodically occur publically, and often as targetted promotions to selected customers.
Also, keep an eye out for the Qantas "Points Club" that is expected to be in operation by the end of 2019. For the first time, it is thought that Qantas status chasers may be able to acquire status points via spend and non-flying activities.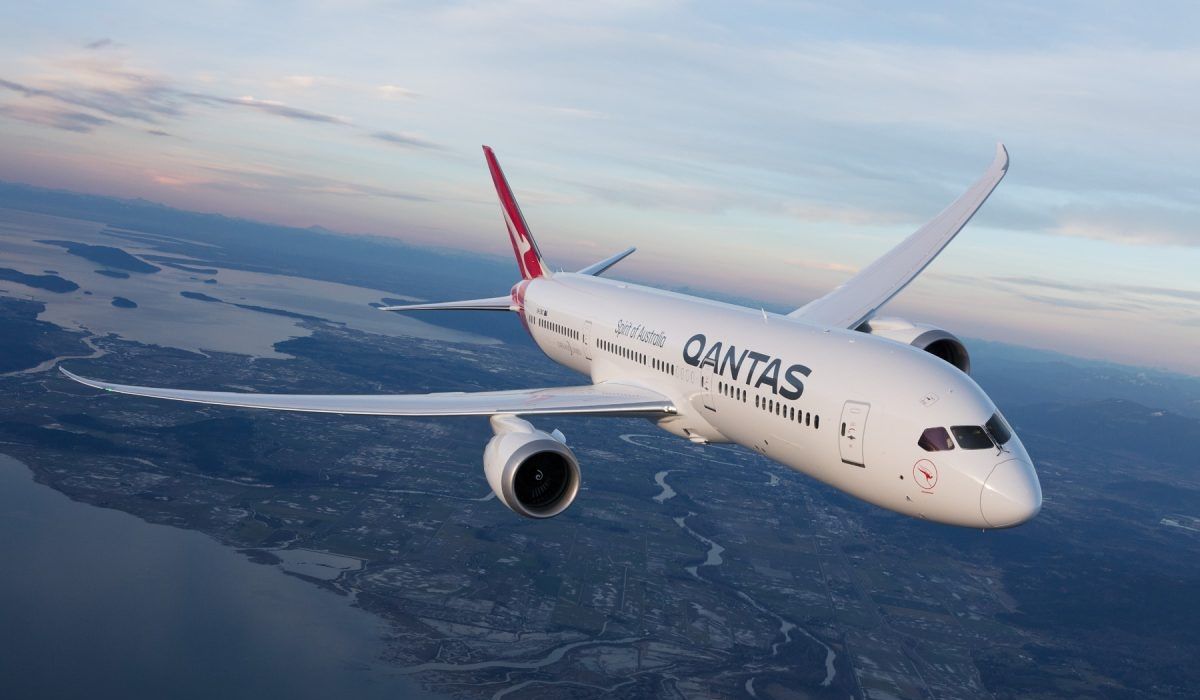 Are there ways to extend my Qantas membership?
Yes, there is a range of ways to extend out the Qantas membership tier that you currently hold. These are:
Plan and fly to hit the maintain thresholds in your status level
Status Hold

– the impending arrival of offspring allows eligible Silver, Gold and Platinum members to put their status on hold for up to 18 months under the Qantas parental hold system.

Time your Status Credits earn: Aim to earn the Status Credits you need at the beginning of your membership anniversary to take you up to the next tier – this could give you nearly 2 years at a higher tier.
Finally, if you are incapacitated for a prolonged period, you could consider approaching Qantas for assistance as they may be able to extend your status to compensate – though it should be noted that an extension of status for compassionate reasons is rare.
Conclusion
With a range of Membership Status tiers, Qantas has created an incredibly successful way of creating and maintaining loyalty.
It's important to note that the benefits within the tiers impact before, during, and post-travel; whereas the simple redemption of Qantas Points is a straight and simple reward.
If you have a vast number of points, chasing status is probably not worthwhile as most privileges are accessible with Business and First Class reward bookings. And, if you can afford to book these classes, you're probably not worried about status tiers.
However, for many other travellers, Status Credits and the chance to move up the Qantas membership levels are an important part of the loyalty journey. Just how valuable these tiers are can be seen by the practice of those undertaking status runs. A small fortune can be spent purely on chasing status!
No matter how you achieve your desired status, it sure does feel good when you walk past that long line straight into a comfortable lounge.
While you're here: Subscribe to our newsletter for the latest tips, deals and news. It only takes a few seconds and we respect your privacy: