Forget flying. This month you can rack up Qantas status credits fast, from the comfort of the couch.
Long restricted to revenue fares (and the occasional double status credit promotion) Qantas Status credits have always been a highly sought-after commodity. But in the midst of current travel restrictions, Qantas is offering members a range of different ways to earn them.
In fact, there are multiple ways to rack up status credits on the ground – getting you on your way to attaining or retaining elite frequent flyer status sooner. We've rounded up four ways to boost your Qantas Status Credit stash, below:
1. 15 Qantas Status Credits for fully vaccinated frequent flyers
Qantas has launched a reward campaign for COVID-19 vaccinated Australians to recognise their role in helping the country get out of lockdown. Fully vaccinated Australian-based Frequent Flyers who are 18 and over can claim one of three chosen rewards through the Qantas App.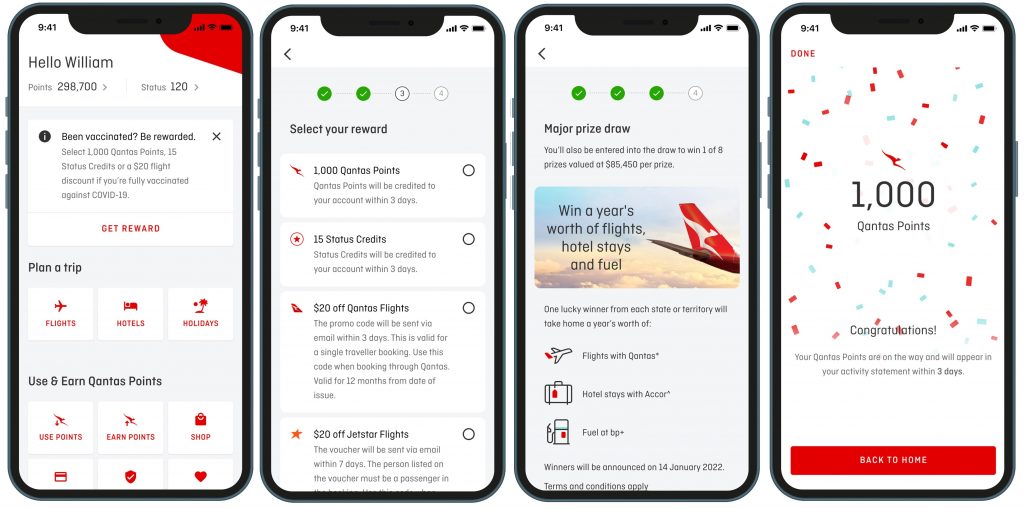 One of the rewards on offer is 15 bonus Status Credits. More information about the Qantas vaccine reward scheme is available here.
2. 50 Qantas Status Credits with BP
Filling up at the bowser just got a whole lot more exciting!
Join BP Rewards if you haven't already, then fill up or shop five times by 30 September 2021 and spend a minimum of $50 each visit. 50 bonus Status Credits will be applied to your Qantas Frequent Flyer account. Read this guide to learn how to maximise Qantas Points earn through the BP Rewards program. Alternatively, access the offer here.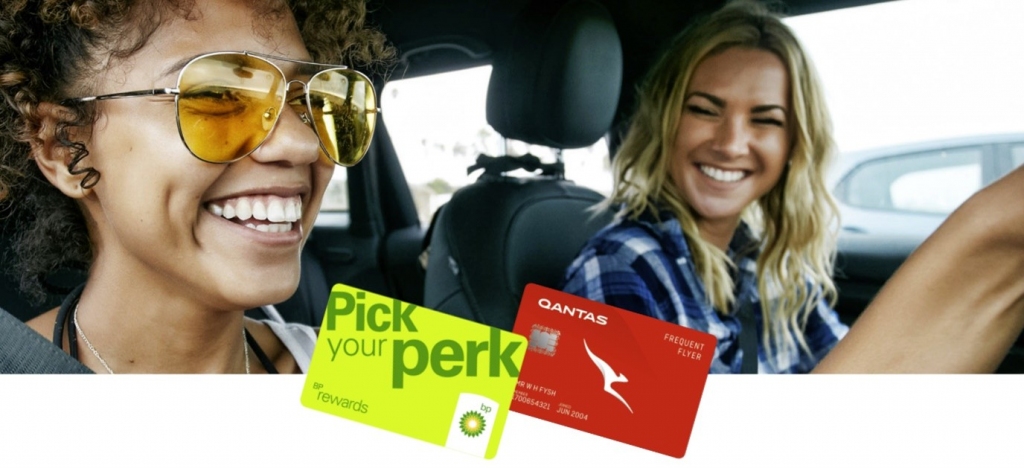 3. 80 Qantas Status Credits with a new Qantas Points earning card
Earn 80 Qantas Status Credits with the Qantas Premier Platinum Card. How does it work? The 80 bonus Status Credits offer is available to new approved Qantas Premier Platinum Primary Cardholders who apply by 29 September 2021, 11.59pm (AEST) and make an eligible purchase by 31 October 2021. Offer available to new cardholders only.
Discover limited-time and exclusive Qantas Points earning card offers here.
4. Up to 200 Qantas Status Credits when you transfer points
For a limited time, Qantas is offering up to 20% bonus Qantas Points plus up to 200 bonus Status Credits when you manually transfer reward points from selected credit and charge cards (note: this doesn't include Qantas-linked cards that directly sweep points into your account each month).
For every 5,000 Qantas Points transferred, earn 1 bonus Status Credit (up to a limit of 200). All up, you'll need to transfer 1,000,000 Qantas Points to obtain the full 200 Status Credits. Find out more here.
Other Qantas Status Credit earning opportunities
In the midst of the pandemic, Qantas has offered a range of limited-time status credit-earning opportunities with other program partners. Previous bonus status credit offers have included Qantas Health Insurance, Red Energy, Qantas Club membership, and the Woolworths Everyday Rewards program. We'll update this post as new bonus Status Credit offers are released.
For even more opportunities to rack up Status Credits, bear in mind that Qantas Points Club unlocks the ability to earn status credits on Qantas Classic Reward flights. You can read our in-depth guide to Qantas Points Club here.
While you're here: Subscribe to our newsletter for the latest tips, deals and news. It only takes a few seconds and we respect your privacy: