For a limited time, Qantas is offering eligible cardholders up to 30% in bonus points when manually transferring reward points from selected credit and charge cards.
To access this offer, you need to make a transfer from an eligible card by 30 June 2019. Full offer details are available here.
The more Qantas points you transfer, the bigger the bonus
This is a tiered offer of between 15% – 30% bonus Qantas points. As can be seen below, the higher the number of points you transfer, the bigger the bonus on offer: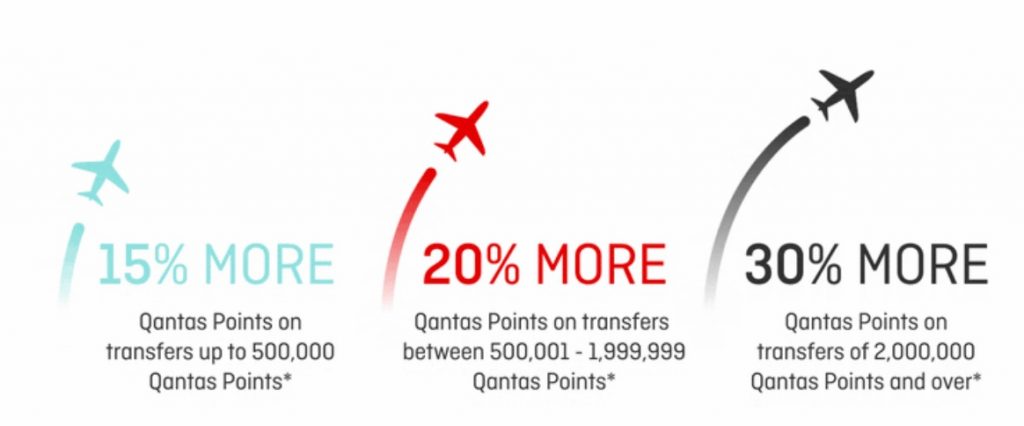 Cards that automatically sweep points to your Qantas or Velocity account on a monthly basis are not eligible for the offer.
Is the promotion targeted?
As is usually the case, Qantas appears to have targetted this offer to members who have manually transferred over rewards points to Qantas from an eligible card at some point in the past.
The offer terms and conditions state that this offer is only available to Qantas Frequent Flyer members who have received an email, so it's worth checking your inbox to see if you've been targeted for the offer.
If you're not eligible for the offer but would like to be targeted in the future, it may be worth you speculatively transferring the smallest number of points out from your eligible card.
There are no guarantees, but it's likely you'll be targeted the next time a Qantas points transfer offer comes around.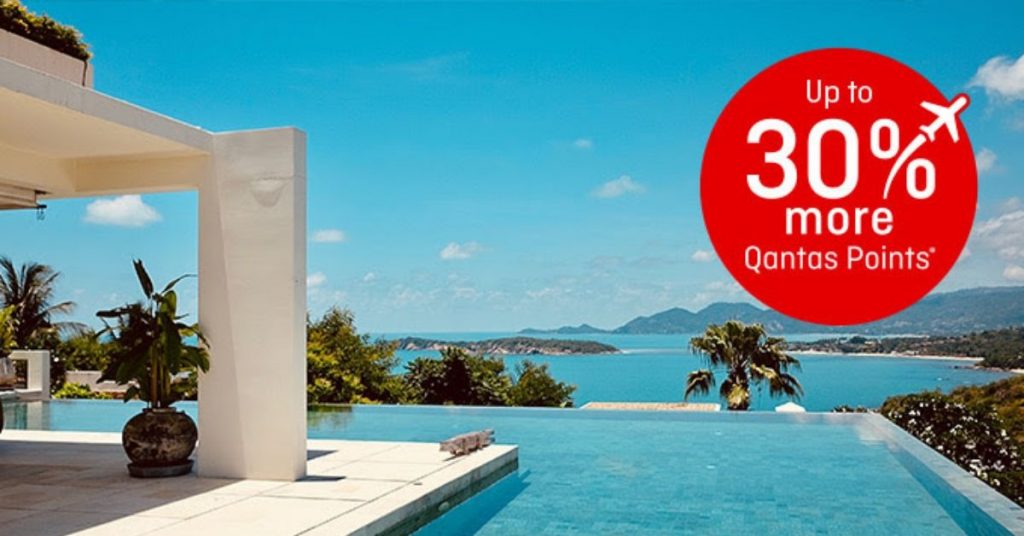 Should I take up this offer?
This isn't the best offer we've seen – Qantas offered a tiered bonus of up to 40% as recently as April. That being said, if you're a Qantas points enthusiast with a specific redemption in mind, this current transfer bonus could be worth taking up.
Specifically, the bonus points could help to subsidise the high cost of Qantas award redemption pricing, which is often undercut by competing airline loyalty schemes like Cathay Pacific Asia Miles.
However, it's worth noting that Qantas does run these promotions quite regularly (every three months or so), so it's likely that we'll see a few more promotions this year.
When will the bonus points be credited?
Qantas states that you should allow up to 15 days after the offer has closed for the bonus Qantas Points to be credited to your Qantas Frequent Flyer account – so take this into consideration if you have a time-critical redemption in mind.