For a limited time, Qantas is offering up to 20% bonus Qantas Points when members manually transfer reward points from selected credit and charge cards.
The bonus Qantas Points are awarded on a tiered basis, as set out below:
| Number of Qantas Points to transfer | Earn rate |
| --- | --- |
| Up to 299,999 Qantas Points | 10% more Qantas Points |
| 300,000 Qantas Points and over | 20% more Qantas Points |
To access this offer, eligible Qantas Frequent Flyer members need to register and make a transfer from an eligible card between 1 April 2022 to 30 April 2022. Full offer details, including T&Cs, are available here.
Don't hold a card that transfers manually to Qantas? Browse featured Qantas card offers here.
Should I take up this offer?
With international travel opening back up, a Qantas Points transfer bonus could be a worthwhile way to boost your frequent flyer balance.
Even if you're not yet ready to travel, it's worth noting that Qantas and partner airlines open up international travel bookings up to 11 months in advance. it could be worthwhile building up your account balance now so that you are ready to book down the track.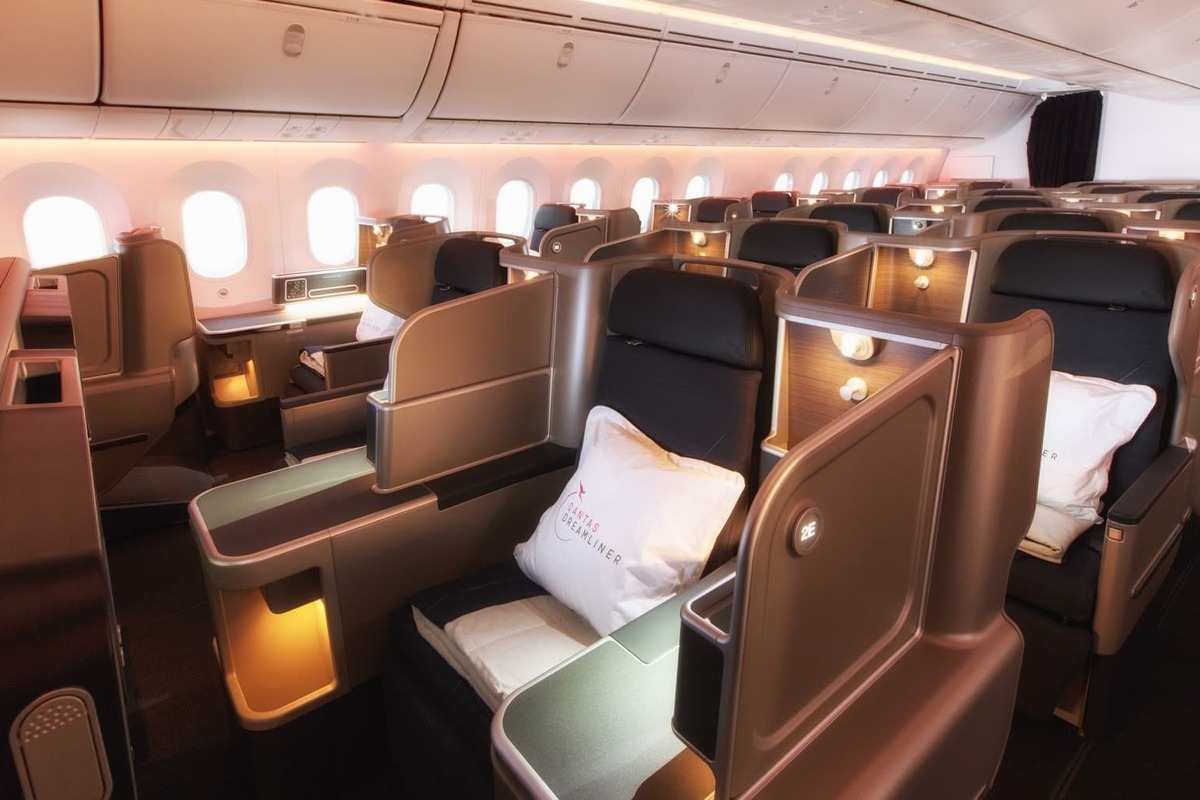 Of course, points transfers from an eligible card could also see you achieve or maintain status in Qantas Points Club, which offers a range of benefits and perks.
REVEALED: How to achieve status in Qantas Points Club
Is the promotion targeted?
To take advantage of this offer, you'll need to hold a personal or business card that allows the manual transfer of points into the Qantas Frequent Flyer program. This includes the American Express Platinum Card, which enables transfers from the American Express Membership Rewards 'Ascent Premium' program:
Receive up to 200,000 bonus Membership Rewards Points: That's 150,000 Bonus Membership Rewards Points when you apply online, are approved and spend $5,000 on your new Card within the first 3 months. Plus, an additional 50,000 Bonus Membership Rewards Points in Year 2 upon fee renewal. T&Cs apply. New Card Members only.
Cards that automatically sweep points to your Qantas account on a monthly basis are not eligible for the offer.
As is usually the case, Qantas appears to have sent communications about this offer to members who have manually transferred over rewards points to Qantas from an eligible card at some point in the past.
The offer terms and conditions state that this offer is only available to Qantas Frequent Flyer members who have received an email or letter in the post, so it's worth checking to see if you've been targeted for the offer.
If you're not eligible for the offer but would like to be targeted in the future, it may be worth you speculatively transferring the smallest number of points out from your eligible card. There are no guarantees, but it's likely you'll be targeted the next time a Qantas points transfer offer comes around.
Not ready to transfer points? We typically see Qantas running these promotions quite regularly (every three months or so), so it's likely that we'll see similar offers in the near future. Note that the previous offer, which ran in June 2021, was slightly more generous, offering a 25% points bonus for transfers of 300,000 Qantas Points and above.
While you're here: Subscribe to our newsletter for the latest tips, deals and news. It only takes a few seconds and we respect your privacy: