Valentine's Day is a holiday observed globally to celebrate romance and love. The holiday originates from back in the third century A.D., but it has become more prevalent in recent years due to its commercialisation. Increasingly, Australian couples choose to celebrate this unofficial holiday.
When is Valentine's Day in Australia?
Valentine's Day is celebrated on the 14th of February every year. It will be celebrated on Tuesday the 14th of February in 2023.
Although many Australian's celebrate the day, it's not an official public holiday and schools and businesses are unaffected.
Valentine's Day Gifts for Her
Flowers are a great choice of gift for your loved ones. You can take the pain out of trying to find the perfect blooms by ordering in advance: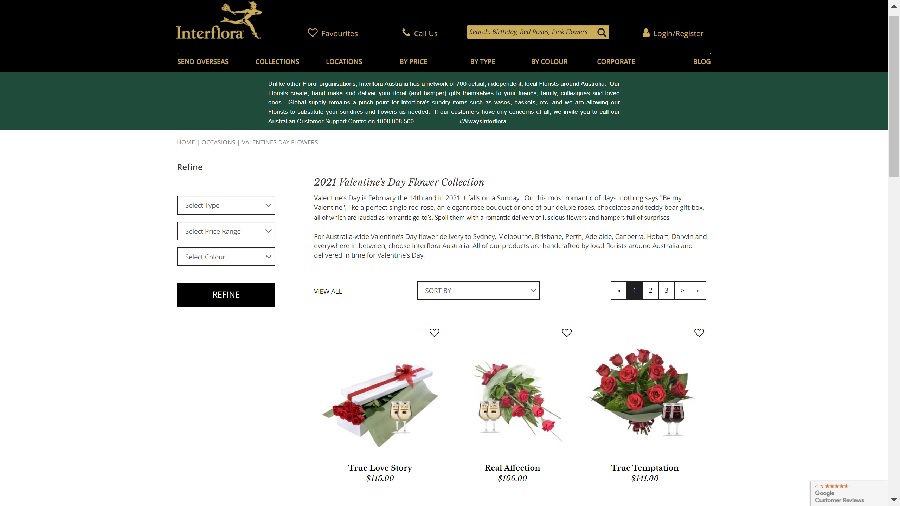 Make her day special, with flowers delivered from the world's most trusted flower delivery company – Interflora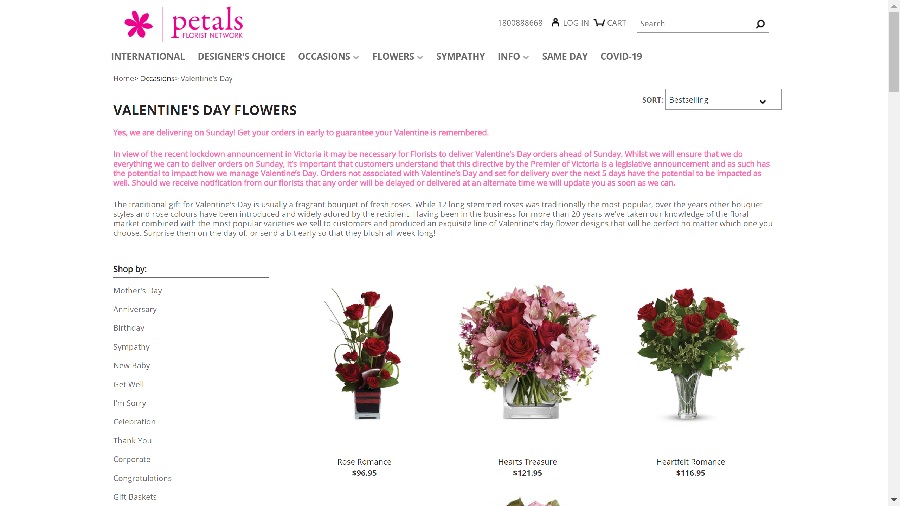 Nothing says 'I love you' like a dozen stemmed roses from Petals Florist Network. Beautiful arrangements are available for under $100.
Valentine's Day Gifts for Him
These days Valentine's Day is not just about flowers – there are so many more ways to say 'I love you'!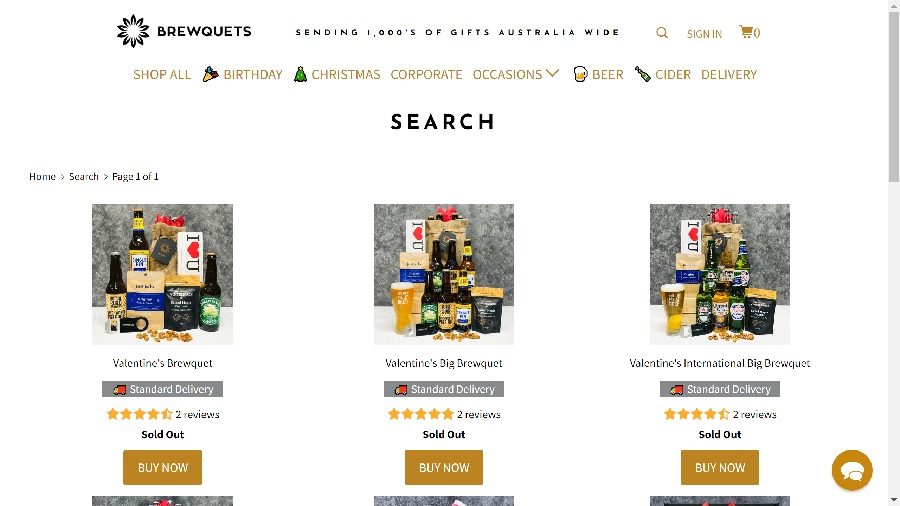 Perhaps a hamper or box of fine boutique brews for $89.99 is on the cards – as Brewquets says: "Beer my Valentine".
Other gift ideas on Valentine's Day
Things to do on Valentine's Day in Australia
Valentine's Day in Australia is celebrated similarly to the rest of the world. It is a day for celebrating the love between partners. Most couples will exchange gifts or cards or go out on a romantic date. As it occurs in Australia during summer, romantic picnics are a popular date option.
Restaurants and retail businesses take advantage of the holiday and often have special deals or promotions. Valentine's Day is also an extremely popular day around the world for engagements and weddings. Charities and community organisations may also use Valentine's Day themed events to raise money.
Valentine's Day cruises run across Australia, including through Sydney's iconic Harbour. You can spend time with your loved one alongside a professional D.J., deluxe canapés, and enough champagne to last you the three-hour ride.
If you're looking for the ultimate romantic way to pop the question, then a hot air balloon ride might be the ideal date for you. Queenslanders can book a romantic ride through the lush Gold Coast hinterland.
Wineries also make the perfect Australian Valentine's Day date location. Riverbank Estate Winery near Perth gives couples the option of a gourmet picnic hamper or an extravagant three-course dinner to enjoy while looking at what they believe to be the best view in Perth.
You won't be short of romantic Valentine's Day ideas in Australia, but make sure to book in early and prepare for the crowds!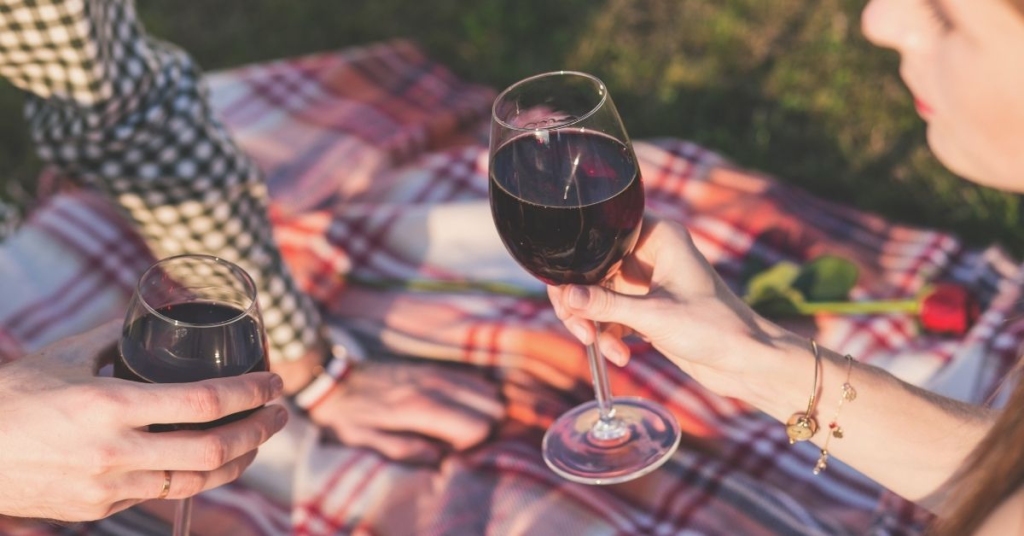 Valentine's Day traditions differ around the world?
Valentine's Day is celebrated similarly across the world, but many different countries have their own unique traditions.
For example, in Japan, it is traditional for women to give gifts to men. Men will then give gifts to women on the 14th of March, which is known as White Day (and yes, the gifts need to be white in colour). Nearby countries have similar traditions, and Singapore and South Korea are even known to spend the most money on Valentine's Day gifts globally.
England has a very romantic tradition of couples getting together to write poems describing their love for each other. Exchanging heartfelt letters was so popular in England that they are the ones who brought us the ready-made greeting cards that we see today. These days only half of the United Kingdom's population purchases Valentine's Day gifts, with around 25 million cards sent annually.
Finland knows Valentine's Day as 'Ystävänpäivä', which translates to 'Friend's Day'. The holiday is more focused on close friends showing their appreciation for each other by exchanging gifts and cards. Norway is more focused on celebrating romantic love, and it is a tradition for Norwegians to look at the sky for birds. If they see two birds flying together on Valentine's Day, this is a sign that they will find love.
Quirky Valentine's Day traditions
The quirkiest tradition worldwide can be found in Denmark. Single people will send anonymous letters or poems to their crushes, usually written on paper snowflakes. If the recipient can guess the sender's identity, the sender will have to gift the recipient an Easter egg. A strange tradition indeed, but it has been practiced since the 18th century.
Unsurprisingly, Valentine's Day is a huge commercialised holiday in the United States, with an estimated 190 million Valentine's cards sent each year. This statistic doesn't include cards sent in schools, which children create and exchange with each other and their teachers from the beginning of primary school. In fact, in the United States, it's teachers who receive the most amount of Valentine's Day cards. People in the U.S. spent $18.2 billion on goods in 2017, which is around $136 per person.
Like Finland, in many Latin American countries, Valentine's Day is known as the 'Day of Love and Friendship'. It is common for people to give gifts or letters to their friends as a way of showing their gratitude for these friendships.
Iran, an Islamic country whose government display anti-Western ideals, have aimed to ban the holiday in the country. The printing and production of any Valentine's Day-related promotional materials or gifts are prohibited, and it's illegal for local food vendors to take part in what is deemed a "decadent Western ritual". A Persian holiday focused on showing love towards wives and mothers, occurs around a similar time. Other Muslim nations including Pakistan, Saudi Arabia, and India have also banned the holiday.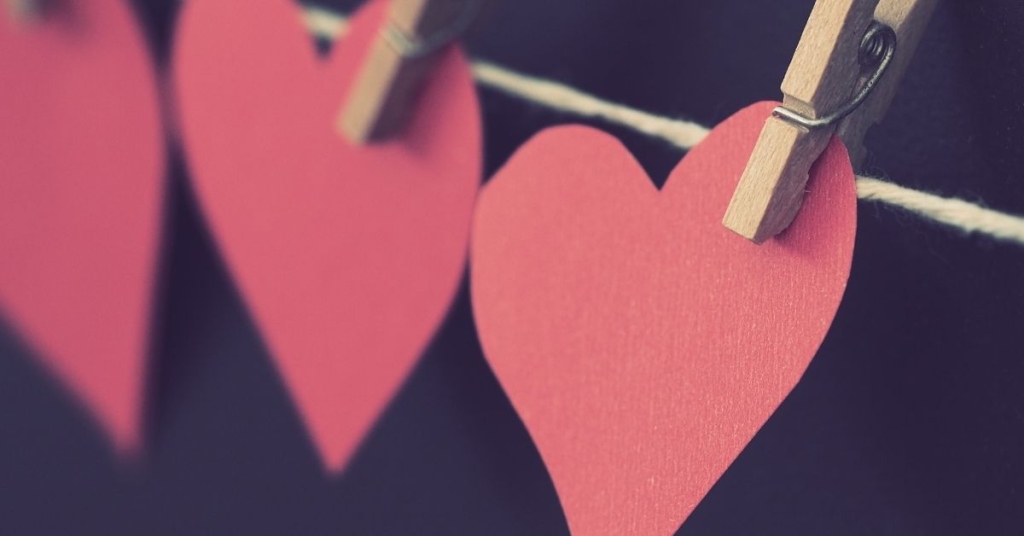 What is the history of Valentine's Day?
The origin of Valentine's Day is widely disputed. The day is said to commemorate St. Valentine, a Catholic saint who was executed by a Roman emperor named Emperor Claudius II in the third century A.D. St. Valentine was found marrying young couples after the Emperor had outlawed marriage as he believed that single men made better soldiers. Notably, St. Valentine wrote letters to his lover and signed them "From your Valentine", which is why we call our loved ones our "valentines".
Some sources also believe that St. Valentine's Day was introduced to replace a pagan festival called Lupercalia. This pagan multi-day festival, which took place between the 13th and 15th of February, was frowned upon for its sacrifice of animals and harmful treatment of women. In the 15th century, Pope Gelasius I outlawed Lupercalia and declared the 14th of February St. Valentine's Day.
Valentine's Day has become more and more commercialised since then and the day is most well-known as a day for exchanging cards and presents with loved ones. Developments in the printing press in the 18th century made it easier to send ready-made cards and, more recently, social media has made it even easier for couples to profess their love for each other through public platforms.
The 15th of February is unofficially known as 'Single Awareness Day'. People who are not in a relationship will take themselves on dates and gift themselves presents, attend singles' events, or use the day to celebrate the love between friends and family as opposed to solely focusing on romantic love.
Similarly, 'Galentine's Day' has become a popular spin-off for women to celebrate their female friendships and hang out or exchange gifts with their close girlfriends.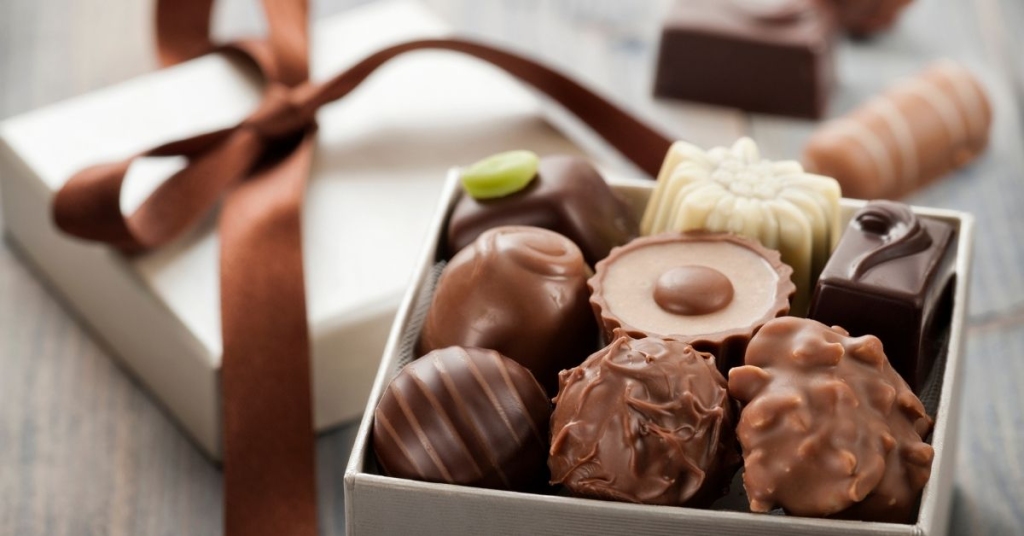 What types of gifts do people give on Valentine's Day?
Popular Valentine's Day gifts include:
Cards: As mentioned, the act of exchanging heartfelt messages on Valentine's Day increased with the advance of printing technology which made it possible to create ready-made cards.
Flowers: People have been expressing their emotions through flowers for a long time, and red roses have long been associated with romance.
Chocolate: Richard Cadbury, son of the creator of Cadbury chocolate company, brought out the first Valentine's Day-themed chocolate box in 1868.
Jewellery: If you want to make the day extra special, jewellery is also an increasingly popular gift. Jewellers have taken notice of this, and heart-shaped necklaces, rings, and earrings are sure to come out right before the holiday.
Lingerie: Popular lingerie brands have also taken hold of the Valentine's Day trend and tend to release red or pink lingerie decorated with hearts around the holiday. In 2019, only 11% of women received lingerie as a gift, but it is sure to become a more popular gift in the future as more brands release Valentine's Day related items.
Perfume: Perfume and cologne are popular Valentine's Day gifts for men and women.
Experiential gifts: Many people prefer to receive experiences over material goods. With so much to do on Valentine's Day in Australia, a hot air balloon ride or sunset river cruise makes the perfect gift.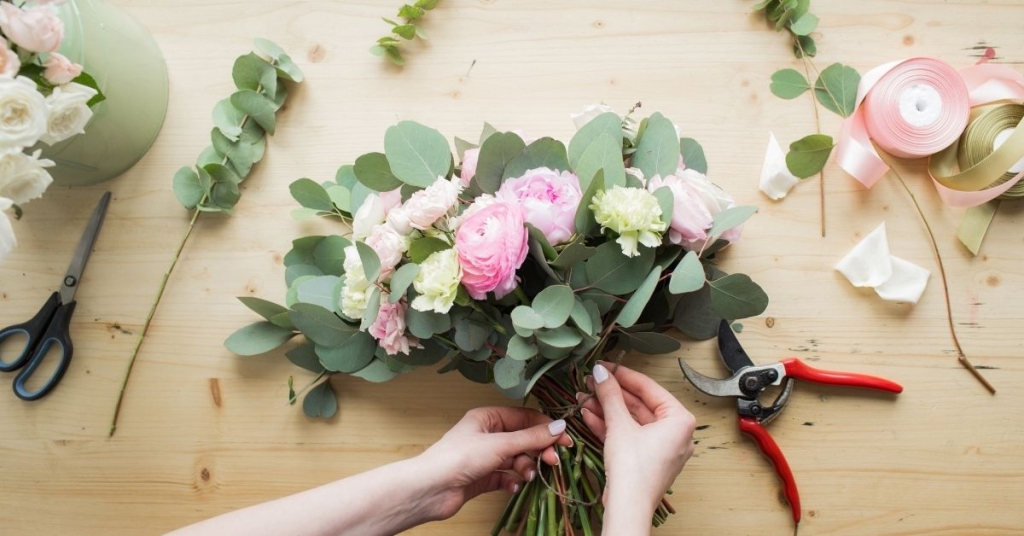 Valentine's Day: Fun facts
Over 50 million roses are gifted on Valentine's Day worldwide.
You can write a letter to "Juliet" from Shakespeare's famous play 'Romeo and Juliet'. Your letter will be sent to Verona, Italy, and you may even get a reply (from a team of dedicated volunteers).
Sending Valentine's love letters is a longstanding tradition, with what is thought to be the first Valentine's letter being sent in 1415 from Charles Duke of Orleans to his wife while he was imprisoned in The Tower of London.
The phrase, "wearing your heart on your sleeve" stems from The Middle Ages when men and women would draw their Valentine's name out of a hat and then pin that person's name to their sleeves.
Matchmaker Cupid was originally known as Eros, the god of love, in Greek mythology. The Romans adopted him, made his appearance more childlike, and changed his name to Cupid.
The colour red has long been associated with passion and love, with psychologists finding that people are significantly more attracted to potential partners who are wearing red or standing in front of a red background.
The Catholic Church, which first declared the 14th of February Saint Valentine's Day, no longer include Valentine's Day celebrations on their calendar.
Valentine's Day is celebrated in most countries around the world on the 14th of February each year. Although Australians overall are not as extravagant as the highly commercialised holiday in the United States, the holiday is still a good reminder for couples to show appreciation for their significant others by exchanging gifts and spending quality time together.
Valentine's Day in Australia Frequently Asked Questions (FAQ)
When will Valentine's Day 2023 be celebrated?
Valentine's Day in Australia will be celebrated on Tuesday 14th of February in 2023.
How much money is generated in Australia on Valentine's Day?
The 2019 Australian Valentine's Day survey forecasted that $377 million would be spent on gifts in 2019. The most popular gift for men is alcohol, and women are most likely to receive flowers.
How many Aussies celebrate Valentine's Day?
A 2019 survey revealed that only 56% of Australian couples were planning on celebrating Valentine's Day. Among those planning to celebrate, the majority of couples were either married or young people (aged 18 to 24) in a fairly new relationship.
How is Valentine's Day celebrated?
Valentine's Day is a time for couples to show appreciation and love to their partners. The holiday is celebrated similarly worldwide, with the exchange of gifts or going on a nice date to spend quality time together.
Why is the holiday called Valentine's Day?
Valentine's Day is named after St. Valentine who was a Catholic saint who secretly married young couples after the Emperor of the time outlawed marriage. St. Valentine was caught and then executed for his actions.
Important: Whilst all care is taken to ensure the data presented here is accurate, content published on this page is subject to change at any time without notice and may be inaccurate at the time you view it. The Champagne Mile will not be held accountable for informational and technical inaccuracies or errors. Site users are encouraged to cross-reference the information presented on this site with official Australian and state/territory government source websites.
While you're here: Subscribe to our newsletter for the latest tips, deals and news. It only takes a few seconds and we respect your privacy: