Looking to master Qantas seat selection?
Whether you're a seasoned frequent flyer or an occasional traveller, selecting the best possible seat each time you fly Qantas will ensure that you travel as comfortably as possible.
We've put together a guide to Qantas seat selection to help you snare your preferred seat the next time you fly ( avoiding a middle seat at the back). Read on to learn more.
Is Qantas seat selection free?
If you're travelling on a Qantas operated domestic service, the good news is that you can select your Qantas seat for free (with a few limitations – more on that below). The only exception to this is QantasLink services, where you can only request a preference for an aisle or window seat.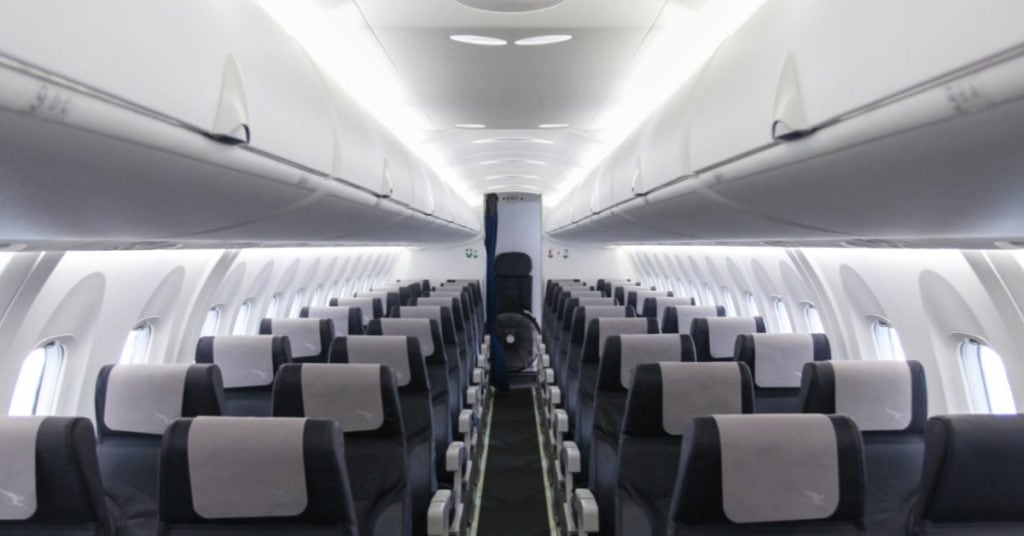 As expected, those with status – namely Qantas Platinum One, Platinum, Gold or Silver Qantas Frequent Flyers or equivalent OneWorld and Emirates Skywards Frequent Flyers – along with guests booked on the same ticket, also get free Qantas seat selection. This is regardless of the fare bucket booked, or whether the travel is domestic or international.
Similarly, if you're a traveller booked into a premium cabin (namely, Qantas First, Business or Premium Economy), or a guest of a premium cabin traveller booked on the same ticket, you'll be able to select your seat for free also.
In addition, standard seat selection is free for those who are:
travelling internationally in an Economy on a Saver or Flex fare
travelling on an Economy Classic Flight Reward, or
at the point of checking in to their flight at the airport.
Who can't undertake Qantas seat selection for free?
If you're a passenger travelling international Economy on a deep discount sale fare, unfortunately, you won't be able to select seats for free in advance. You'll need to pay to do so.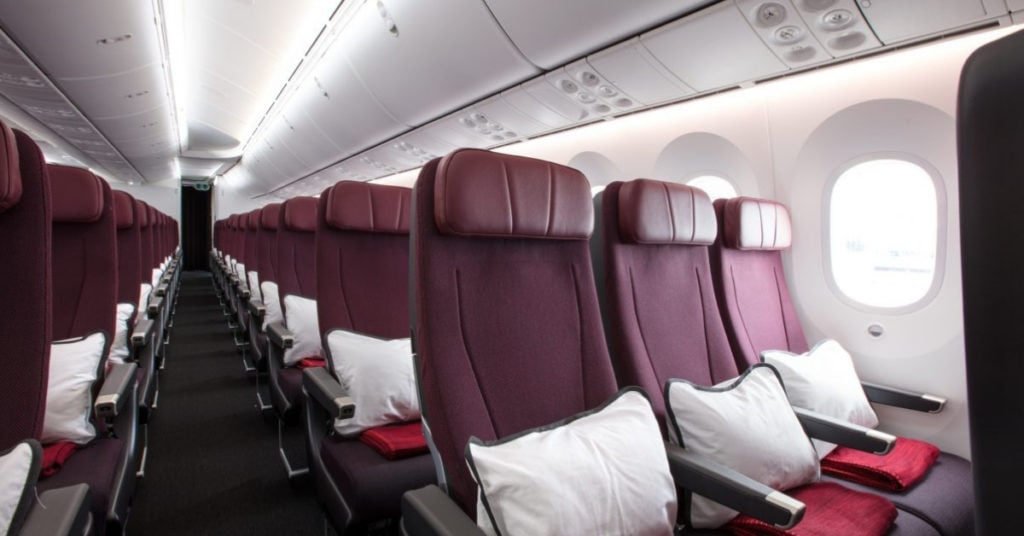 Note that you can select a seat for your flight at the airport, however.
When can I select my seats on Qantas?
As soon as a booking has been processed and ticketed, it's usually possible to select limited Qantas seats free of charge.
Bear in mind that a long way out from the departure date, the very front of the economy cabin is usually blocked off to high-tier Qantas Frequent Flyers, and exit row seat bookings attract a charge for most travellers.
However, as we'll explain below, it's possible to select a better seat closer to the departure day of your Qantas flight.
The 80 hours before departure rule
When you fly with Qantas, you can choose a seat as part of the booking process. But as savvy frequent flyers know, by reviewing your seat choice 80 hours before departure, you may be able to significantly improve your position in the cabin.
This opportunity arises because Qantas restricts access to certain parts of each cabin to elite frequent flyers until close to departure. The most sought-after seats at the front are usually reserved for platinum-level customers and above, while the next few rows are accessible to gold status holders and above, with silver and bronze members only able to select seats further back.
Those restrictions are usually lifted 80 hours before a flight, which means all passengers can access the seats that remain unallocated. If you're really keen on getting the best possible seat, that's the time to review your options.
Selecting an exit row seat
Exit row seats are very popular, and with good reason. Who doesn't want to kick back with a bit of extra legroom in economy?
Passengers boasting the highest tiers of Qantas status – Platinum One and Chairman's Lounge members – are able to pre-select emergency exit row seating at no charge. Unfortunately, for everyone else (even Qantas Platinum members), a fee is levied. The amount you'll be asked to cough up varies. It will depend on the flight classification (domestic or international) and the flight length.
How Qantas seat selection works
For everyone else, it's all about timing. Whether you like the window seat, prefer the aisle, or want extra legroom, attempting to select a seat on your Qantas flight early is key.
Selecting the best Qantas seats
The front of the economy cabin boasts extra legroom, at row four on Boeing 737's and rows 23 and 24 on Airbus A330s, as well as arguably more attentive service from the flight crew.
Qantas seat selection: Conclusion
While Qantas provides seat selection to a number of travellers everyone else, it's all about timing. Whether you like the window seat, prefer the aisle, or want extra legroom, attempting to select a seat on your Qantas flight early is key. A seat selection can make or break a journey – particularly if you're flying long-haul.
While you're here: Subscribe to our newsletter for the latest tips, deals and news. It only takes a few seconds and we respect your privacy: