Get the TCM lowdown on how to spend a whole day in this excellent first class lounge.

Ahh, first class. Although now in its tenth year, the Qantas International First Lounge at Sydney remains an impressive space.

Featuring a curvaceous interior that replicates the angles of an aircraft interior with a rich palate, wood and marble textures and a strong nod to aviation style, it feels a little bit like entering a huge, private plane.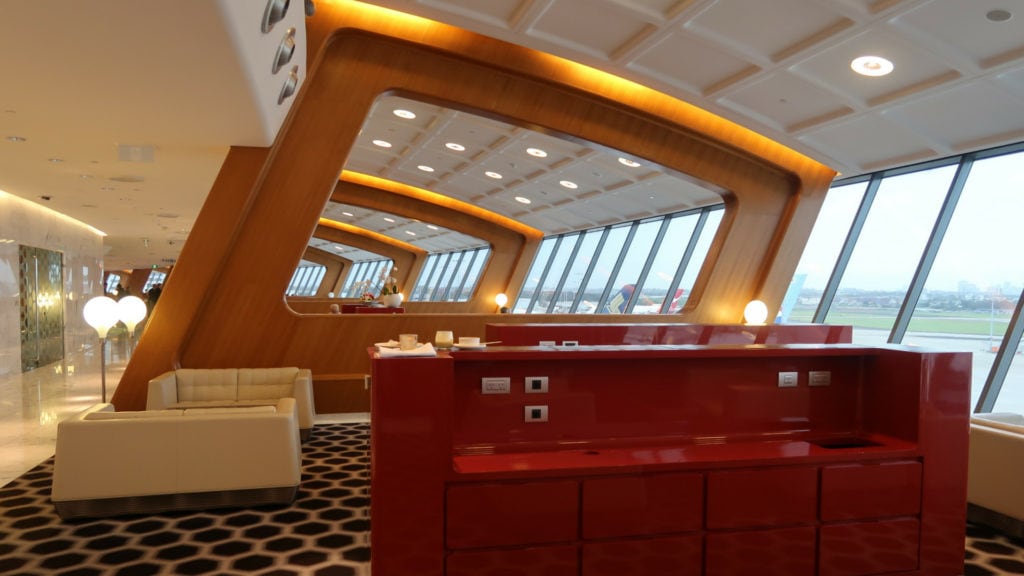 If you hold Qantas Platinum (or equivalent Oneworld) status or above, or if you have an onward first class flight booking with an eligible partner airline, access is all yours.
Either way, if you're departing on an afternoon or evening flight, you might choose to use the Qantas all day check-in facility to maximise your visit to this superb space.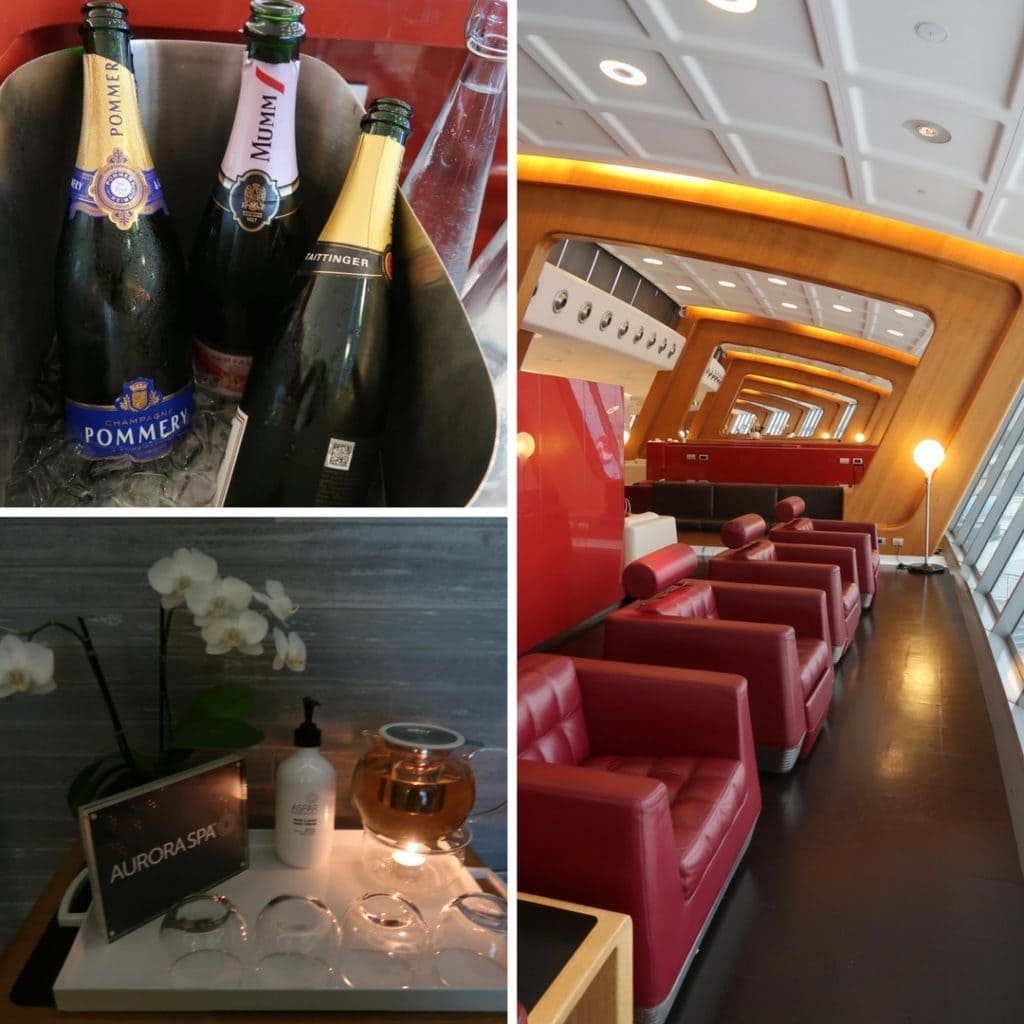 Whatever your situation, it's not every day that you travel first class, so here's our guide to making the most of – dare we say it – a full day in the Qantas International First Lounge.
9.00 am: Rockpool inspired breakfast
When the morning meal is curated by Neil Perry's Rockpool group, there's no skipping it in a hurry. Open from 5 am, and serving until 11 am, no matter the time of your flight, there's time to squeeze in a la carte dining experience.
Whether you're a bacon fiend, a friend to fritters, or mad about muesli, there's a Rockpool-inspired breakfast for you.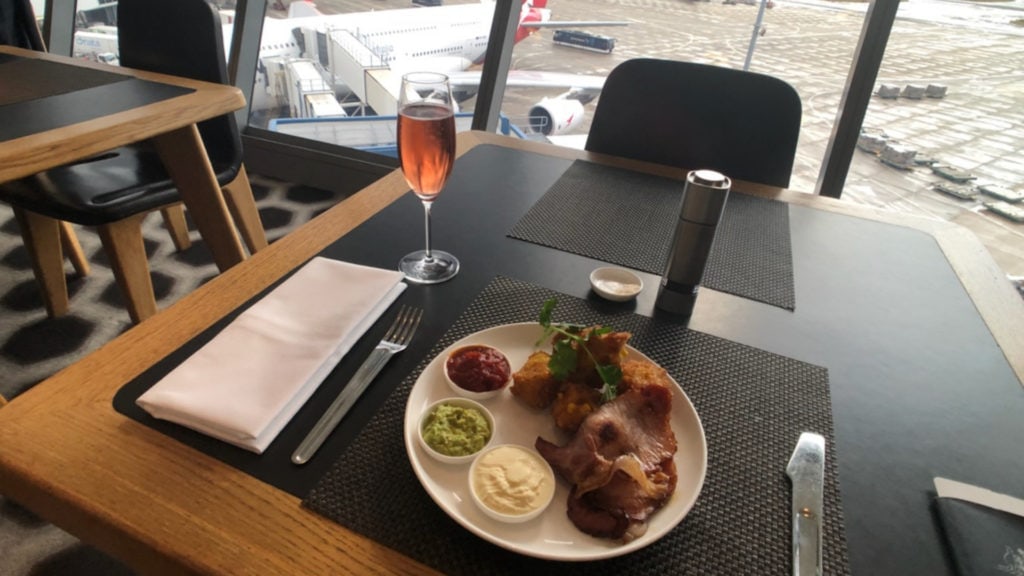 Still peckish after your morning meal? Slide by the buffet at any time of the day to grab a snack attack.
10.30 am: Pampering Aurora Spa treatment
What's better than a relaxing spa day? Fitting in a sneaky, luxurious spa treatment before you get on a plane, of course!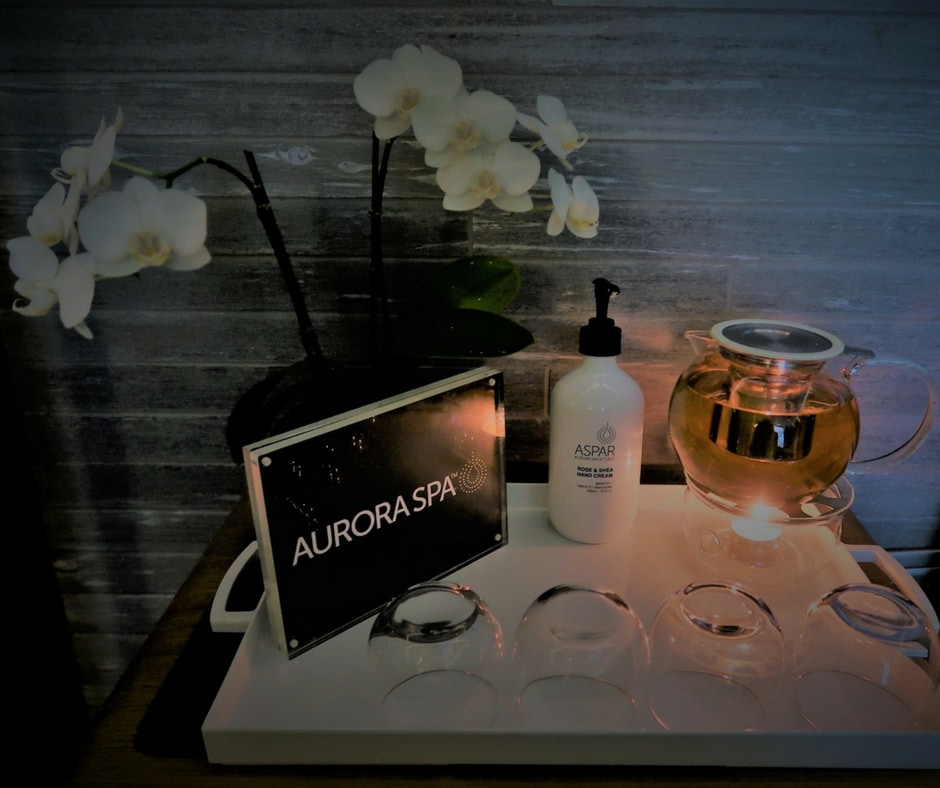 Looked after by Australian skincare and day spa experts, Aurora Spa Rituals, you'll be in safe (and lotion-soft) hands as one of their trained professionals guides you through a 20-minute treatment.
The space itself is total zen. The Sydney First Lounge's spa treatment rooms are alive with greenery. The living walls will shelter you in a blissful cocoon.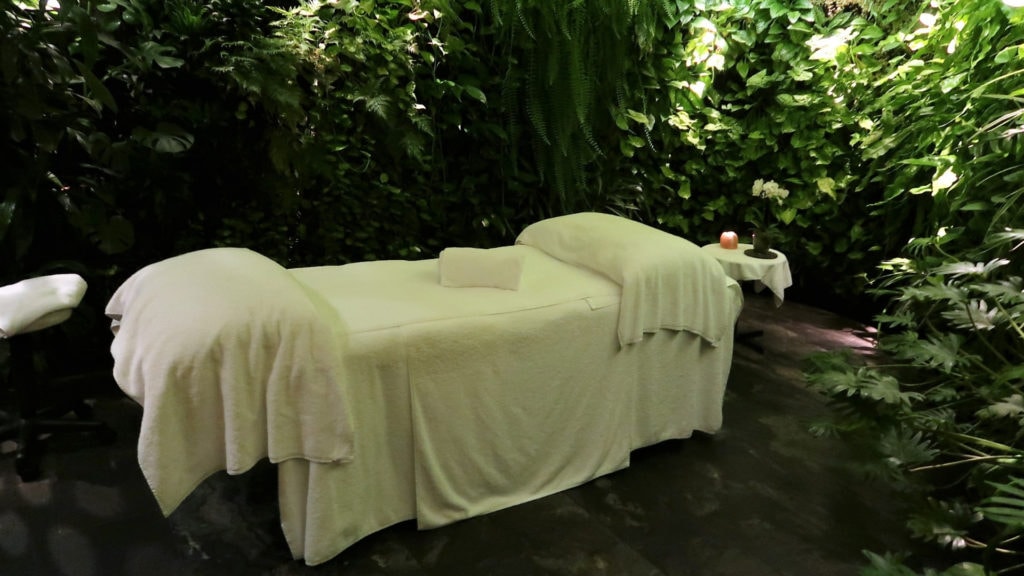 Will it be a Bliss Back Massage or Spa Foot Therapy? With a range of different treatments to choose from, you'll be spoilt for choice!
RELATED: The TCM guide to visiting the Qantas International Spa
11.00 am: Blind champagne taste test
While drinks are always flowing, the Qantas International First Lounge champagne offerings present a highlight for those partial to a little bubbly. And with multiple different Champagne NVs on the menu (including one very respectable rose), you'll be spoiled for choice.
Are you in a Perrier Jouet state of mind, or perhaps a Mumm Rose sort of mood?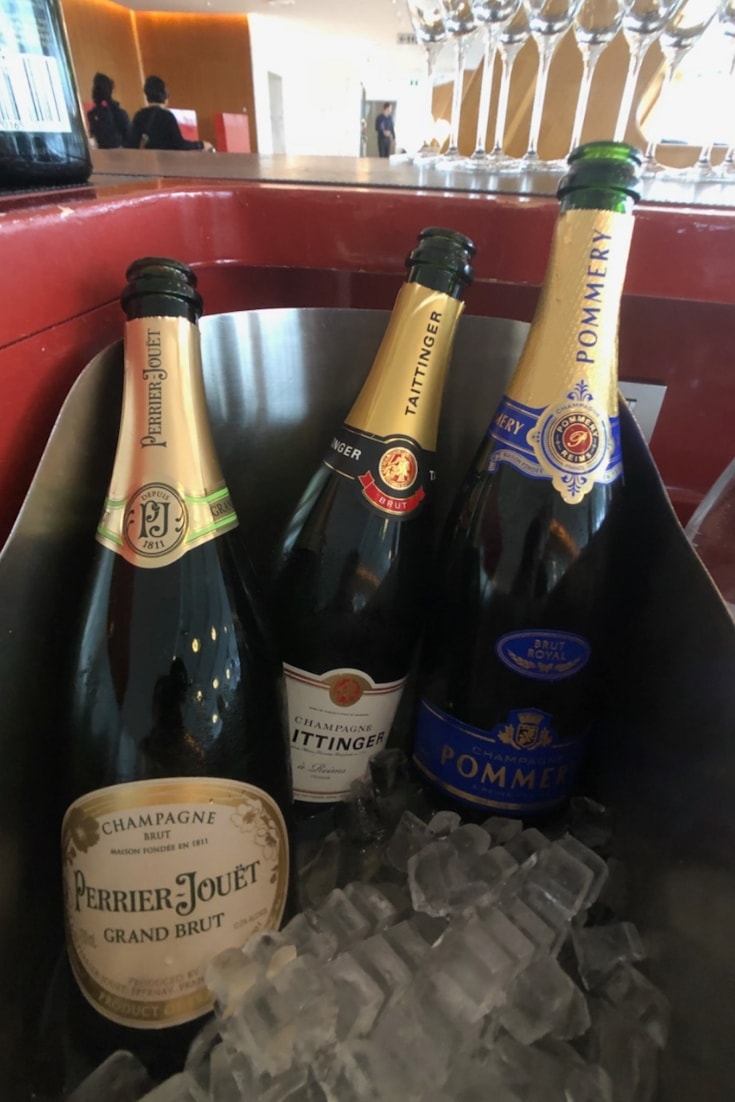 While the Taittinger has recently been taken off the menu, the Qantas First lounge still serves three glorious non-Vintage champagnes.
If you can't choose between what's available, why not opt for a blind taste test or flight of the three non-vintage Champagne, side by side? You could arguably stretch this section of your day out over a couple of cheeky hours…
12.00 pm: Lunch chez Neil Perry
Suitably bubbled up, it's time for lunch! Swap up your seating for the next meal, and choose to perch at the white marble bar in front of the open kitchen.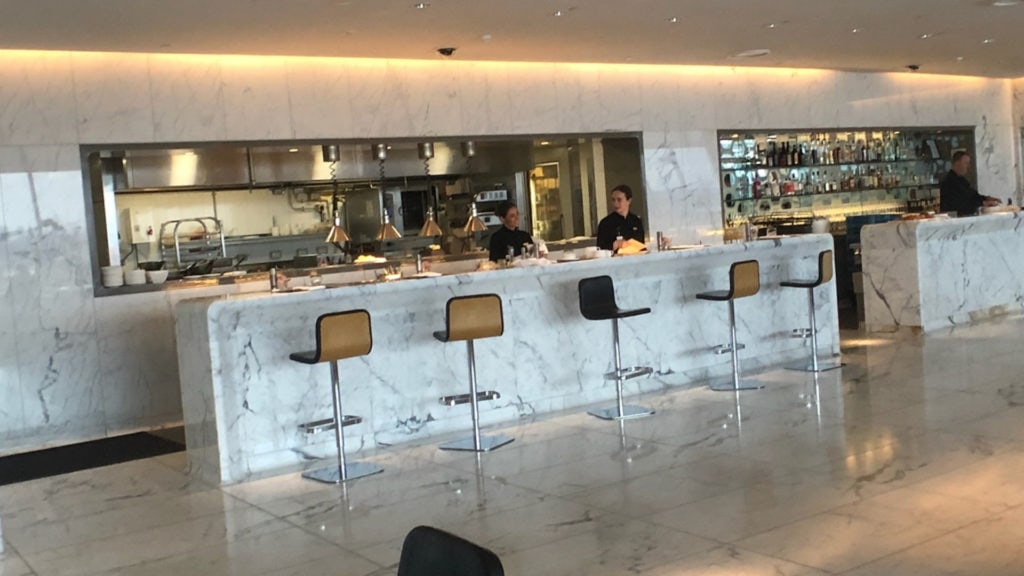 With a menu designed by Neil Perry, you'll find a mix of Asian fusion dishes and salads on offer, alongside classics like the old club sandwich.
Plus, don't forget that iconic salt and pepper squid (PSA: the friendly Lounge staff will happily serve this to you for breakfast if you ask nicely).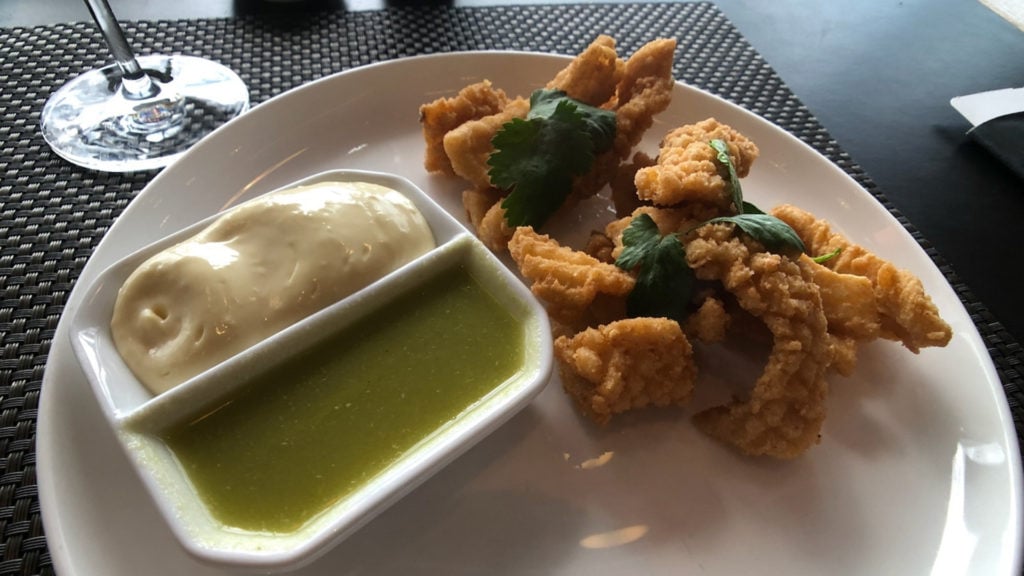 Yep, it's all day dining, so stop by for lunch or dinner (or both!).
Choose from the aforementioned selection of French champagne, Australian wines and beers, plus cocktails (and mocktails) designed by the Rockpool Mixologists.
Up for something extra special? Keep an eye out for a decanter containing a flagship Australian wine. You can't go wrong!
2.00 pm: Hide out in the book nook
For all those bookworms out there, a little quiet time in the confines of the library won't be amiss! With a wide range of genres, even if you just want to flick through the pretty pictures, there's something for you to curl up on the cosy couch with and devour.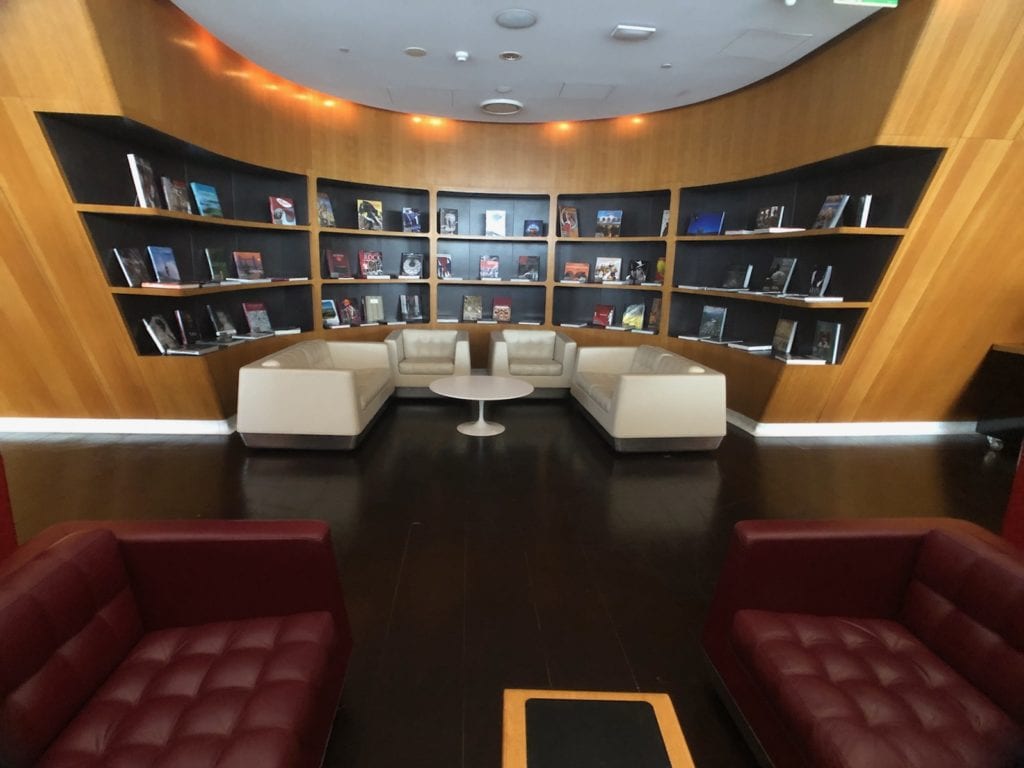 3.00 pm: Plane spotting
The layout of the Qantas International First Lounge creates all kinds of nooks and corners facing the tarmac for you to enjoy natural light.
Take in the ambience, enjoy cosy furnishings, and partake in a little peaceful afternoon plane spotting!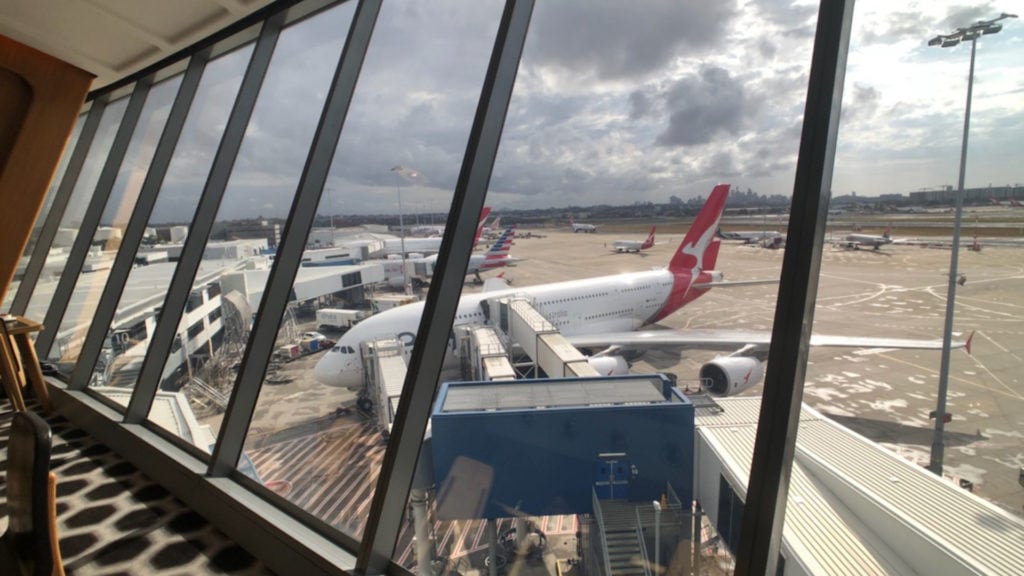 4.00 pm: Smash it out
If you're one of those types who can't manage a couple of hours without checking their emails, you're in luck too. With power points and side tables galore, you can whip out the laptop for a quick update at any time.
Or, if you really need to separate yourself to get in the zone, there's a small business centre at the far end of the Lounge. Plus, there are a few private rooms which are generally available to book.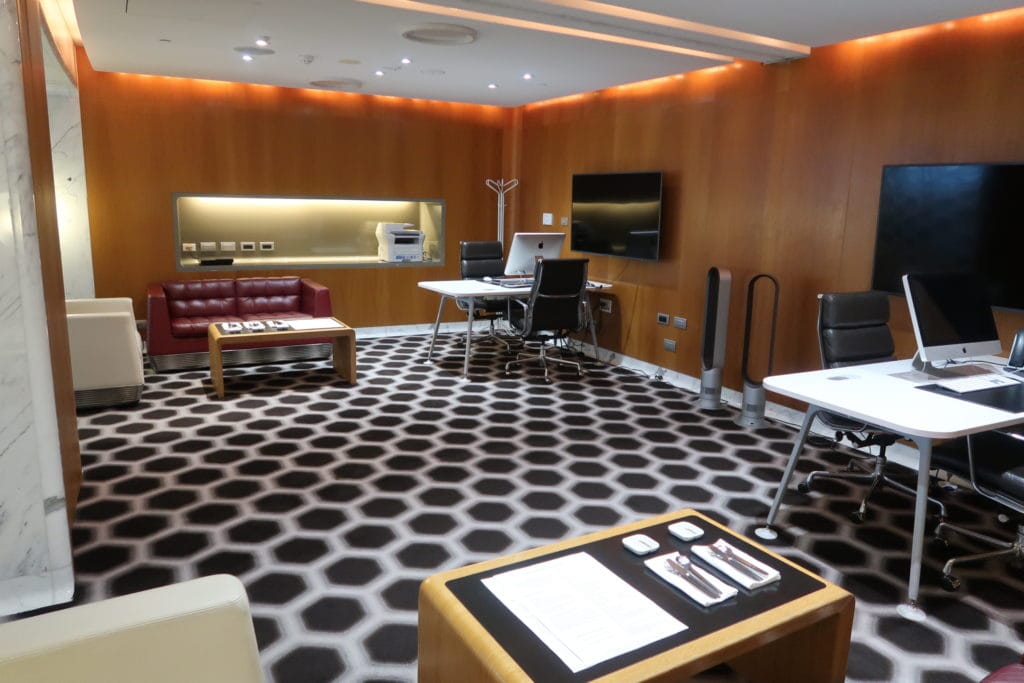 Don't miss:
Your flight, for one! With so many ways to distract yourself, the waiting time is going to evaporate, so make sure you keep an eye on the old-school departure board
Interior design by Mark Newson, featuring angled floor to ceiling windows with a front row seat for the tarmac action
Attentive table service (or lounge service, if the restaurant is full)
Marbled bathroom and shower facilities stocked with Aspar spa products if you fancy freshening up before your flight
Summing up
Beyond the frosted glass doors, every step into the Lounge is a pleasure! From the old school departure board, living wall, to marble finishes, you never forget your first time.
The superb Qantas International First Lounge at Sydney Airport is up there with the best in the world. If you have a few extra hours prior to your flight, and it helps you skip some traffic on the roads, get to the airport early for a little first-class pampering and belly-filling.
Now that's a pre-flight ritual we can get used to!
While you're here: Subscribe to our newsletter for the latest tips, deals and news. It only takes a few seconds and we respect your privacy: