Amazon Prime Day is finally here! This highly anticipated once yearly event is now live on the Amazon Australia website, running for two days through till 11.59 pm Wednesday 14 October.
In this post we'll be covering the best Prime Day deals to know about. Plus, we'll show you how you can enjoy even deeper discounts by taking advantage of 'stackable' offers.
Not yet an Amazon Prime member? Joining is a no brainer.
First things first: You must be an Amazon Prime member to take advantage of this special two day sale.
If you're not an Amazon Prime member yet, don't stress – join up right now with a 30 day free Prime trial to take advantage of this sale. Amazon Prime members enjoy free delivery on millions of local and international items, Prime Video plus loads of other benefits.
As an Amazon Associate The Champagne Mile earns from qualifying purchases. Join Amazon Prime instantly and take advantage of your free trial now via the link below:
Get Your FREE Amazon Prime Trial
Stackable offers to know about before you shop
Once you're a carded up Amazon Prime member, it's time to start shopping deals. But, before you jump on the Amazon website, there are a few related deals worth knowing about that could see you reap additional rewards!
Up to 10% cashback + $10 off with Cashrewards: Score up to 10% cashback on your Amazon Prime Day purchase when you shop via the Cashrewards portal. Plus, The Champagne Mile has teamed up with Cashrewards to offer new members an exclusive $10 Welcome Bonus. You can sign up with our exclusive offer link here.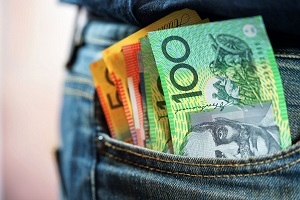 $10 BONUS CASHBACK WITH CASHREWARDS
Score $10 back when you shop in-store or online with Cashrewards, Australia's favourite cashback site. Sign up with our exclusive link now! Join here.
Earn 10 bonus points per $1 spent with Amex on Prime Day: Eligible American Express cardholders can get 10 Bonus Points per eligible $1 spent at Amazon Australia, up to 5,000 Bonus Points from 13 October until 14 October 2020. To save this offer, login to the Amex App or your Online Account.
Sneak Peek: Top Amazon Prime Day deals
And now to the main event.
Amazon says that this year's Prime Day features more deals than ever before. Prime members have the opportunity to take advantage of tens of thousands of discounted products from major brands across all categories including electronics, food and drink, fashion, beauty and toys.
As an Amazon Associate The Champagne Mile earns from qualifying purchases. You can shop Prime Day via the Amazon Australia website here.
Below, we've listed out some of the deals available (we'll be updating this list across Prime Day as new offers are announced):
Electronics
Save 36% off RRP on select Bose Soundbar 700
Save 30% off select Lenovo Laptops
Save up to 40% on select Panasonic Cameras
Up to 50% off on select DVDs / Blu-Rays
Baby and Kids
Save 15% off select Children's Books
$40 for Huggies One-Month Supply, and save an extra 15% on scheduled deliveries through Subscribe and Save
Save up to 25% on select Philips Avent
Pantry Food & Drink
Spend $50, save 30% on everyday essentials from Carmans, Heinz, Finish, Pine O Cleen, Dilmah (discount applied at checkout)
Save up to 50% on select Starburst 500g and Skittles 1.1kg
$19.98 for select Coca Cola 36-Pack ($0.56c per can).
Save up to 50% off RRP on select T2
Save up to 49% off select San Pellegrino, Perrier and Evian
Remember, to take advantage of Prime Day, you'll need to be an Amazon Prime member. As an Amazon Associate The Champagne Mile earns from qualifying purchases. Get instant access to your free trial by signing up with the link below:
Get Your FREE Amazon Prime Trial
While you're here: Subscribe to our newsletter for the latest tips, deals and news. It only takes a few seconds and we respect your privacy: