American Express rewards existing cardholders with bonus points available through their popular 'Refer a Friend' program. It's a popular program, and right now, it's offering up to 60,000 bonus points, simply by successfully referring one friend or family member to a new card!
But a generous referral program is just one of many ways you can earn big with American Express, often without needing to spend big on your card.
Whether you're a long-time points collector or a newbie just starting out in the wonderful world of American Express, read on to discover five ways you can accelerate your points earn with Amex.
1# Earn rewards by referring friends or family members
The American Express Refer a Friend program is a fast and lucrative way to get rewarded simply by introducing friends and family to the benefits of Amex.
And it just got better. Until 28 August 2019, eligible cardholders can enjoy a huge increase to the bonus points normally offered through Amex Refer a Friend. In addition to the increased referral bonus, Amex has increased your referral cap by an extra 200,000 points for the offer period. This is in addition to the 200,000 point cap you receive for the year.
If you hold a retired/past product, or a card issued by a Professional Members Association you'll instead earn a $200 credit back to your account, up to a maximum cap of $600 during the offer period.
Your friends and family members win too, of course. In most cases, when they successfully apply via your Refer a Friend link, they'll earn more sign-on bonus points than if they'd gone via the public American Express website!
Ready to share the love? Click here to head over to the Amex website to generate your unique referral link now
2# Play the 'Local Champion' game
I'm always surprised at how few Amex cardholders are aware of the Local Champion game.
Amex Local Champion is a free and easy way to boost your points earn when you shop. You could earn an additional bonus point per $1 spent at businesses where you shop most frequently, up to a cap of 10,000 points per calendar year.
It works like this: You can select up to ten merchants you'd like to play at via the AMEX app. Once you become the Amex cardholder who makes the highest number of purchases at a nominated retailer in a 30-day period, you'll be crowned 'Local Champion', earning an extra point per $1 spent each time you return.
Find out everything you need to know about Amex Local Champion here.
3# Shop till you drop
While Amex offers a generous earn rate across their entire stable of cards, some cards earn additional bonus points on selected spend categories, allowing you to rack up significant points where you spend the most.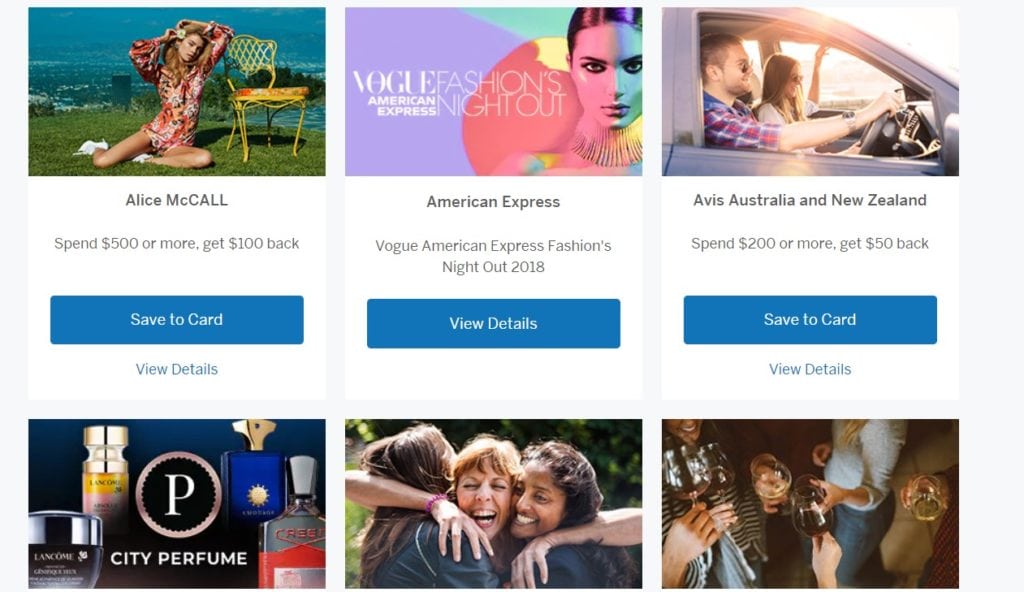 The popular American Express Platinum Edge Credit card earns 3 Membership Rewards points per $1 spent at major supermarkets and petrol stations. And other cards, like the AMEX Explorer, offer a generous flat rate of 2 points per dollar almost everywhere (excluding spend with government bodies), so you can earn lots of points, regardless of where you spend.
4# Register for promotions via Amex Offers
Amex often rewards cardholders with targeted 'cashback' offers when they spend on their card at selected merchants. You can browse available offers online or via the Amex app. After registering for an offer and completing an eligible purchase, you can be rewarded with a 'statement credit' (essentially a cash-back) or bonus points.
David Jones, Woolworths, Amazon, and The Iconic are just some of the merchants which have featured in recent offers.
Amex Offers are released regularly, quite often on Tuesday mornings. It's well worth checking your card account frequently to see if you have access to an offer you'd like to use.
5# Add an additional cardholder
Have a family member or friend you'd like to add to your card account? Most American Express cards allow you to add multiple additional cardholders for free, either online or over the phone.
All points earned through additional cardholder spend are credited directly to the primary cardholder's account, so you'll be boosting your rewards balance in no time at all!
Not yet an Amex cardholder? Start your journey with a solid introductory bonus point offer. Right now, new Amex cardholders can access sign-on bonus offers of up to 150,000 points. Browse our range of featured cards here.
While you're here: Subscribe to our newsletter for the latest tips, deals and news. It only takes a few seconds and we respect your privacy: