In the midst of the corona virus pandemic, many of us are now working from home. But if it's something you've been doing for awhile, it could be grating on your nerves. Maybe you'd like some space from your significant other, pet, child(ren), or all of the above. Or perhaps you're just craving a change of surrounds?
Fortunately, the good people at Rydges, QT and Atura have come up with a clever concept that will get you out of your dreary home office and into a plush hotel room for the day.
Their game-changing new 'Work From Hotel' concept unlocks day use of a room between 7am – 7pm, giving you plenty of time to enjoy your own individual and private workspace.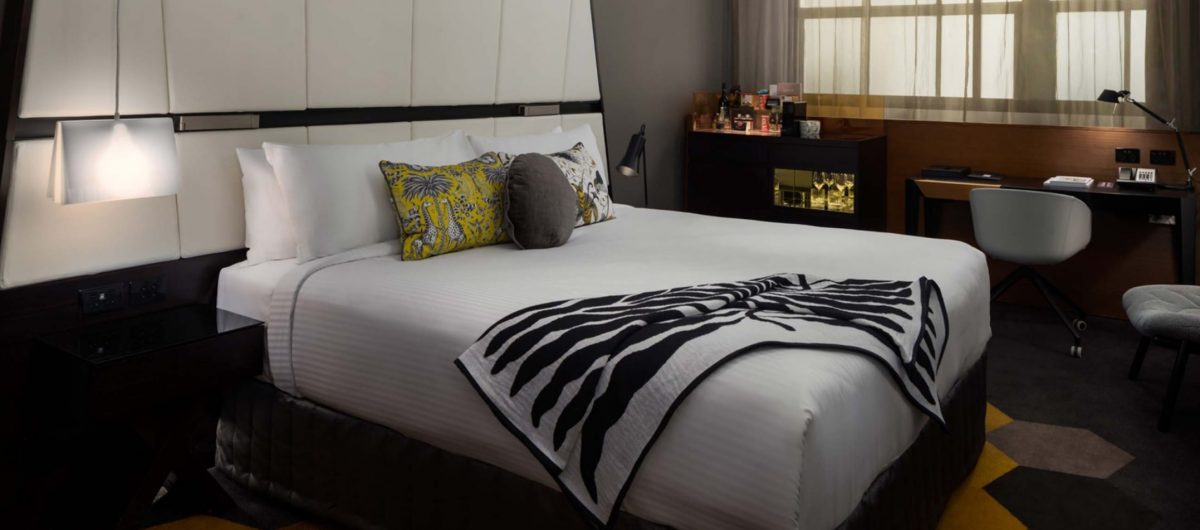 Each room provides a dedicated workstation, high-speed Wi-Fi and complimentary tea and coffee. You can order up a storm through in-room dining or raid the mini-bar (extra charges apply). There's even a Dream Bed for you to relax on and enjoy a midday power nap (in your lunch break, of course).
Guests can choose from numerous, QT, Atura and Rydges properties across Australia and New Zealand. Day use rooms can be booked until 31 July 2020 for use until 30 September 2020. Pricing ranges from $65, up to $110.
For more information, or to book in your day stay, click here [LINK EXPIRED] for QT Hotels and here [LINK EXPIRED] for Rydges and Atura.
While you're here: Subscribe to our newsletter for the latest tips, deals and news. It only takes a few seconds and we respect your privacy: