Kyoto, the ancient capital of Japan, remains the most popular tourist destination in the whole country to this day. While countless tourists flock to Tokyo for its shopping districts and strange robot restaurants, and Osaka lures travellers with its neon-lit streets and vintage vibe, it's Kyoto that holds the secrets of Japanese beauty and culture.
It's in Kyoto where you can still see geisha, stay in traditional Edo buildings, and enjoy matcha tea on a hilltop.
Visiting Kyoto is everything you imagine it to be. That's the best truth about this city. Movies and paintings create the illusion of cobbled streets lined with Edo houses and walked by geisha. The best thing about this illusion is that it is no illusion at all. The temples and shrines of Kyoto – as well as the torii gates, cobbled streets, and narrow lanes – are all still intact and waiting to be explored.
And so, here is your complete Kyoto travel itinerary: everything you need to know before you go, and everything you'll want to see and experience while you're there.
Before you visit: A Brief History of Kyoto
Before we begin to explore Kyoto, it's worth taking a moment to familiarise ourselves with the broad and deep history of this incredible Japanese city. The name Kyoto literally translates to "capital city", and for centuries it was just that. Tokyo (formerly known as Edo) has only been Japan's capital since 1869. Until then, the capital shifted from Kyoto to Nara to Kamakura and back again, with Kyoto's original name being Heian-kyo.
With Kyoto having been Japan's capital for the longest time, so much of what we consider Japan's cultural foundations can still be found there, intact and untouched. These cultural elements include teahouses, bathhouses, ryokan inns, geisha, Buddhist temples, and Shinto shrines. Kyoto was not only the empirical capital of the country but also the arts and culture capital, with countless artists, poets, and writers cutting their teeth on the streets of Kyoto. This is why Kyoto is considered by most to be Japan's most beautiful city to visit: it's architecture speaks to the romantic art and tradition of the nation.
Kyoto is still one of Japan's largest and most visited cities. Despite the capital now being Tokyo, massive companies and global names remain in Kyoto – the most famous of these being Nintendo. This means that Kyoto certainly has its modern metropolitan side; it is not all medieval tradition, not by a long shot. But Kyoto is, nevertheless, the city where Japan's theatrical, artistic, and architectural traditions are most easily found and most loudly celebrated.
Kyoto Travel Guide: Must-Visit Tourist Spots
Kyoto has no end of cool neighbourhoods to explore and world-famous tourist spots and sights to see, but there are some that are considered must-visit, unmissable tourist spots, and all of them are covered here. Let's look at what makes them so unique and famous, as well as what you're going to see when you get there.
Kinkakuji (Temple of the Golden Pavilion)
Arguably Kyoto's most famous landmark, Kinkakuji is an incredible sight to behold. Located at the northwestern tip of urban Kyoto, this Buddhist temple has seen a turbulent history. Built as a temple to the Zen school of Buddhism (a Japanese school inspired by Chinese Chan school of Buddhism), Kinkakuji was once a villa, but was bought and transformed into a temple by the 14th century shogun Ashikaga Yoshimitsu.
The temple lasted for hundreds of years, painted in gold leaf which chipped and faded over time. In 1950, a novice monk accidentally burned down the pavilion and the current version is a rebuilt Kinkakuji, freshly golden and still shimmering bright to this day.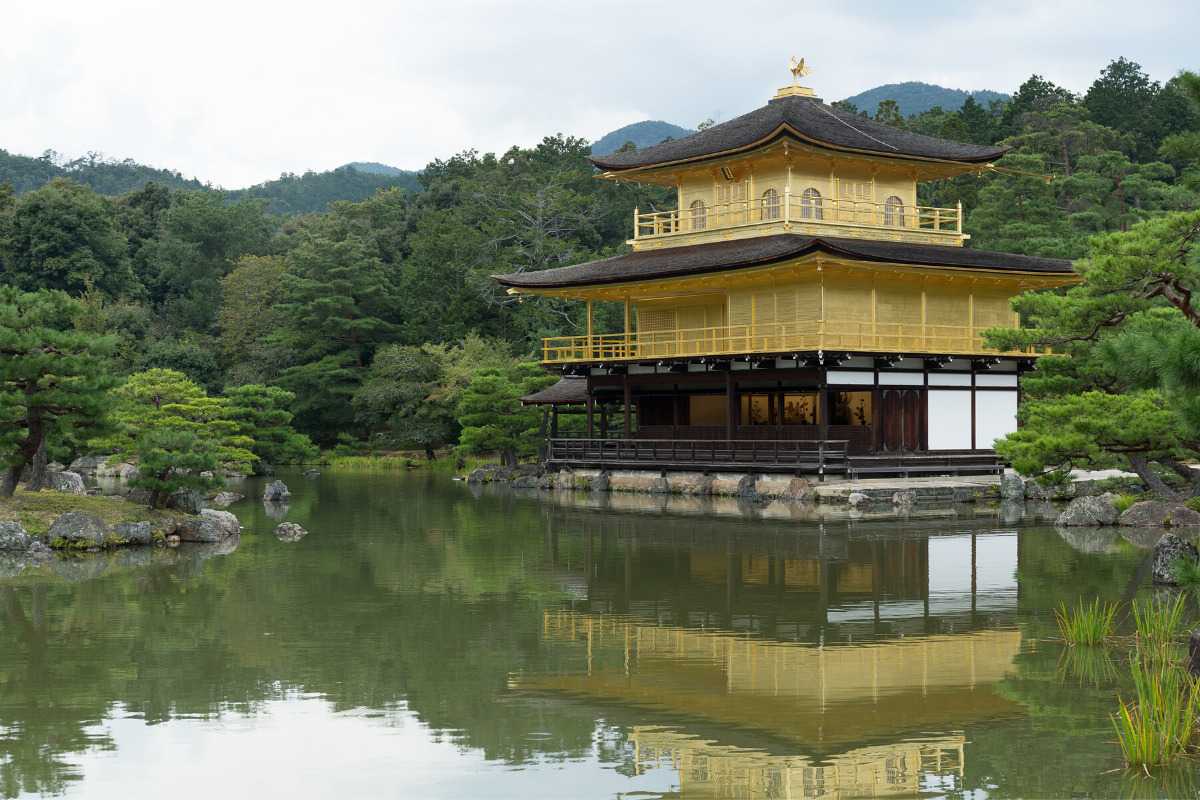 Kinkakuji sits at the centre of a small pond and stands at three storeys tall. Surrounding the temple are hills which burn red in the autumn months, and the private land surrounding the temple is reminiscent of a traditional Japanese Zen garden, populated by maple and conifer trees.
Gion District
The Gion district of Kyoto is what most people picture when they think of Japan's old capital. It's a decently-sized yet walkable district in eastern Kyoto, full to bursting with gorgeous landmarks and cultural heritage sites. From the peaceful and picturesque Gion Tatsumi Bridge to the iconic and celebrated Todaiji Temple, Gion is a district of narrow alleys, cobbled streets, and Edo buildings with their iconic sliding doors and tiled rooftops.
At the edge of Gion district is Maruyama Park, a peaceful little park which is home to stunning historic buildings of both Shinto and Buddhist culture. Yasaka Shrine is a large and impressive Shinto shrine at the edge of the park, and Chion-in is a rustic and aesthetically stunning Buddhist temple at the heart of Maruyama Park.
Within Gion district, it's common to see trained modern geisha walking the cobbled streets in pairs, parasols in hand. You'll also find buskers bringing music to the streets, and many small bars and restaurants offering a tempting evening of sake and whisky drinking, and dining on ramen, sushi, and tempura.
Fushimi Inari Taisha
Made famous by the film adaptation of Arthur Golden's Memoirs of a Geisha, Fushimi Inari Taisha is, after Kinkakuji, Kyoto's most aesthetically iconic tourist spot. It's also uniquely located in a relatively central spot, just east of Kyoto Station.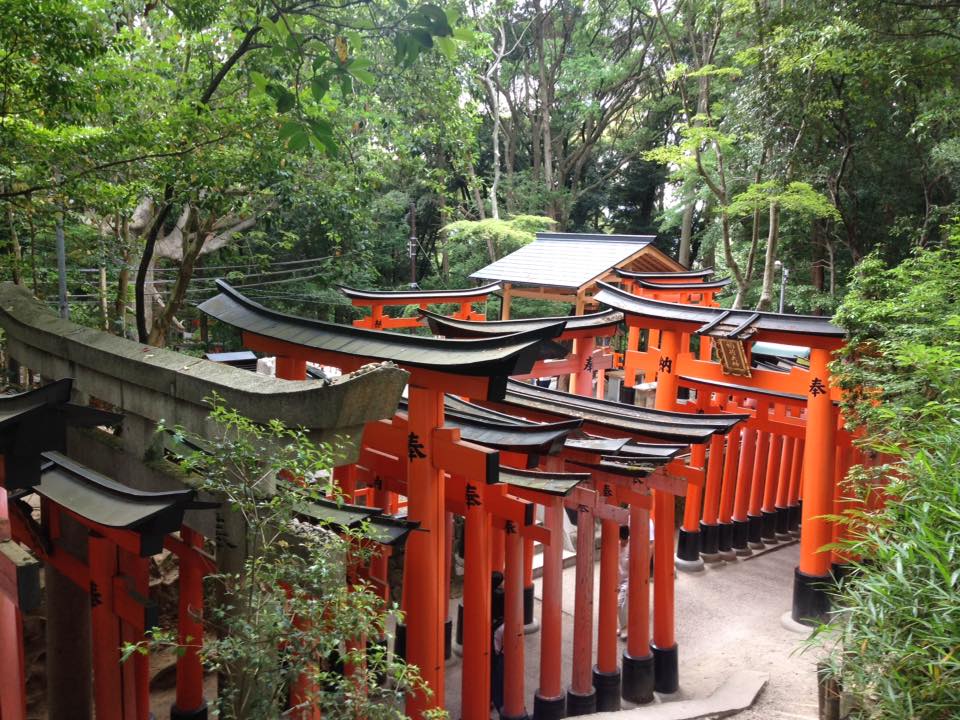 Fushimi Inari Taisha is a tunnel of Shinto torii gates which frame a pathway up the mountainside and have a history that dates back more than a thousand years. In Japanese Shinto tradition, a torii gate is the sacred entranceway to hallowed ground, typically a Shinto shrine. They are often made of wood and painted red or made of stone. Torii gates are everywhere in Japan, but Fushimi Inari Taisha is a unique place where hundreds of torii gates have transformed a simple walk into a magical, almost transformative, experience.
Nijo Castle
Tokugawa Ieyasu was known as one of the three great unifiers of Japan, after the legendary Oda Nobunaga who ended the Sengoku Jidai (Age of Warring States) and Toyotomi Hideyoshi who succeeded him. Despite Tokugawa being responsible for the shift of power from Kyoto to Tokyo and the dawn of the Edo period, he also built the famous Nijo Castle in Kyoto.
Nijo Castle was built in 1603 and remains standing to this day. Its grounds are particularly luscious and green, populated by gardens and ponds, as well as moats and high walls. Nijo Castle is located southwest of Kyoto Imperial Palace and is in a very central location, easy to visit during a quiet day exploring central Kyoto.
Arashiyama Bamboo Forest
Located at the northwestern edge of Kyoto, Arashiyama Bamboo Forest is a lush and tranquil space to explore, even when it's at its busiest. Arashiyama itself is a small mountain rising up at the edge of the city. From the top you can get a picture-perfect view of the entire city, either blossoming in pink with sakura during the spring or burning in reds and golds during the autumn. But first, to get to the top, you must walk through one of Japan's most iconic scenes: the Arashiyama Bamboo Forest.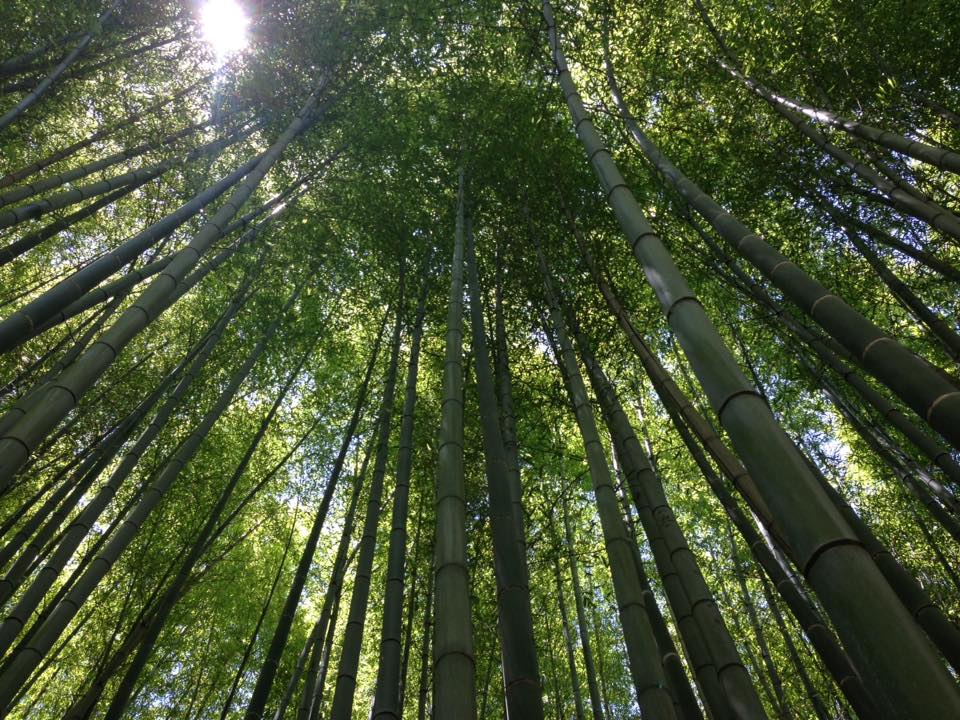 There are multiple layers to Arashiyama. First is the bamboo forest, with designated pathways for you to stroll along as bamboo towers up on either side. At midday, the sunlight filters through the trees in a phenomenon known in Japanese as komorebi. Continue to climb gently higher through the bamboo forest and, eventually, you'll come to an area where monkeys roam free. Here, you can enter a hut and purchase a handful of nuts to feed the monkeys safely (they also sell ice cream and drinks on a hot day).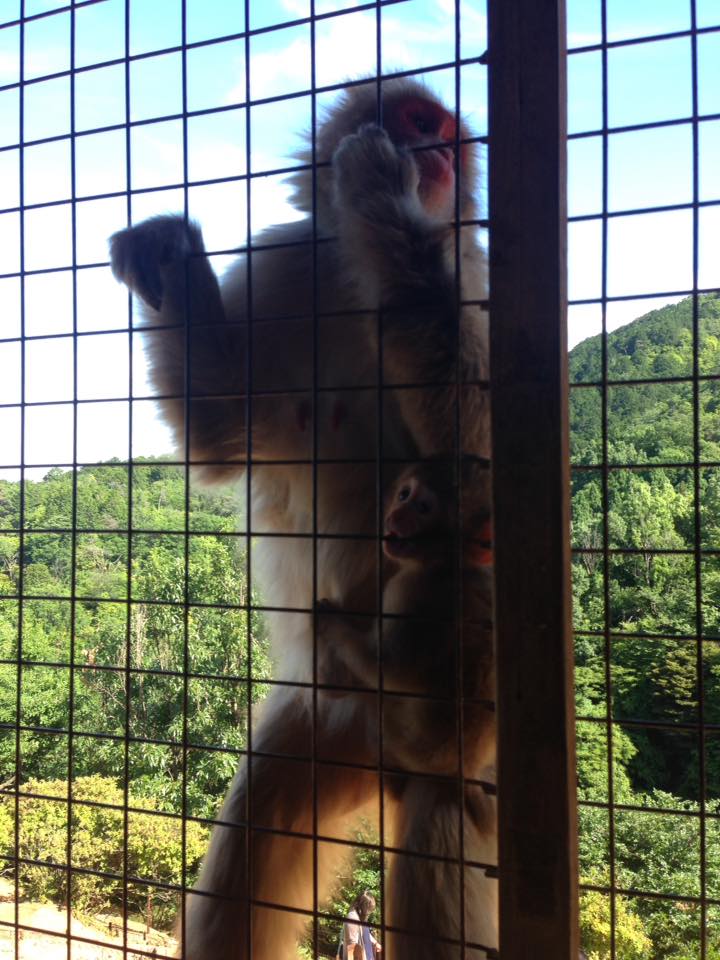 At the top of Arashiyama is a stunning Japanese garden where matcha tea can be drunk as you enjoy sweeping views of the surrounding hills and the city below. When you head back down, take some time to explore the area, stroll across the bridges, and pop into the local souvenir shops.
Nearby Sights and Day Trips from Kyoto
Kyoto is a fantastically located city in Japan, with the only downside being that it gets intensely hot at the height of summer. Aside from that, Kyoto is a central hub for fantastic travel opportunities in Japan. Within an hour, travellers based in Kyoto can find themselves in the nearby Kansai cities of Nara and Osaka, and then there are the nearby small towns, parks, mountains, and lakes. Here are some of the best nearby places which can be visited with a short day trip from Kyoto.
Osaka
Osaka and Kyoto exist in a kind of triangle with Nara, making up the three main cities of the Kansai region, and a day trip from Kyoto to Osaka takes no time at all. A train from Kyoto Station takes around one hour to reach central Osaka, and this is absolutely a day trip worth taking, considering that Osaka is Japan's most exciting and bustling metropolis outside of Tokyo.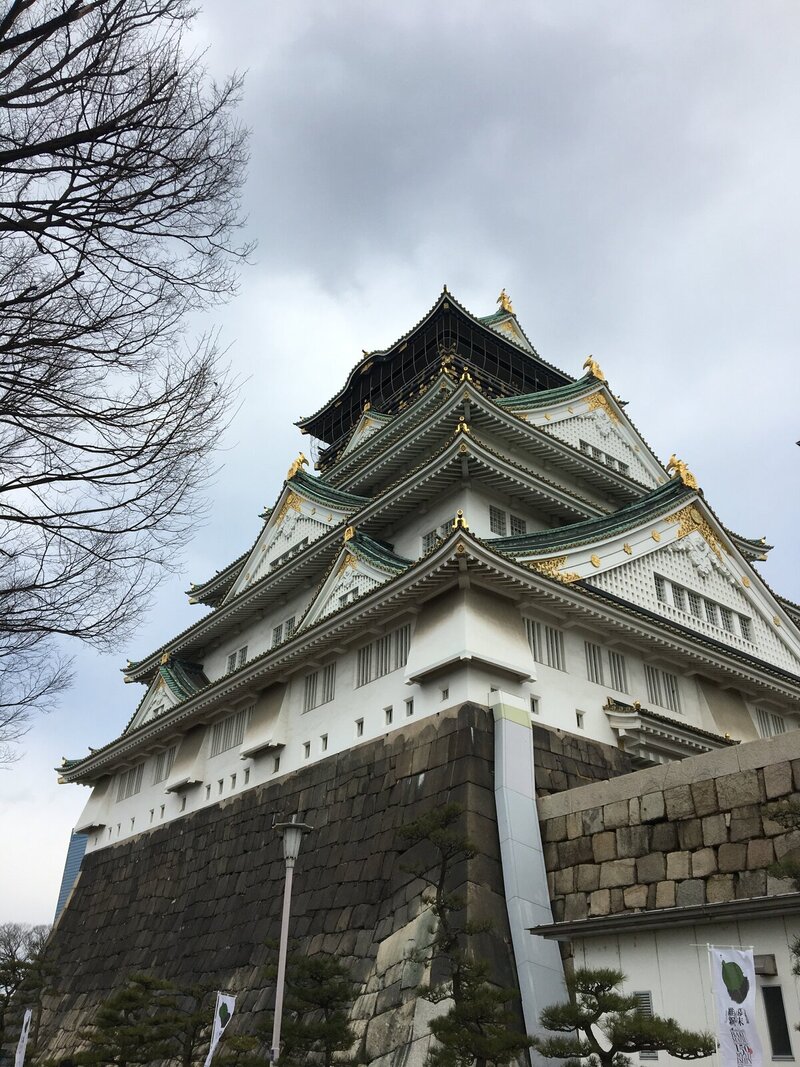 Osaka offers a world far, far removed from the classical arts and culture world of Kyoto. It's a modern city where great food, enthusiastic people, and buzzing nightlife all reign supreme. A visit to Osaka is worth it for the food alone, with local specialties like kushikatsu and takoyaki found in abundance, as well as Osaka style sushi.
The key sights to see in Osaka surround the Namba and Dotonbori areas of the central city. Theore, you can walk the rivers and cross the bridges of central Osaka, visit the hidden and tranquil Hozenji Temple and the narrow yokocho surrounding it. Head over to the Shinsekai area to see the iconic Shitennoji Temple and Den Den Town – Osaka's answer to Tokyo's Akihabara.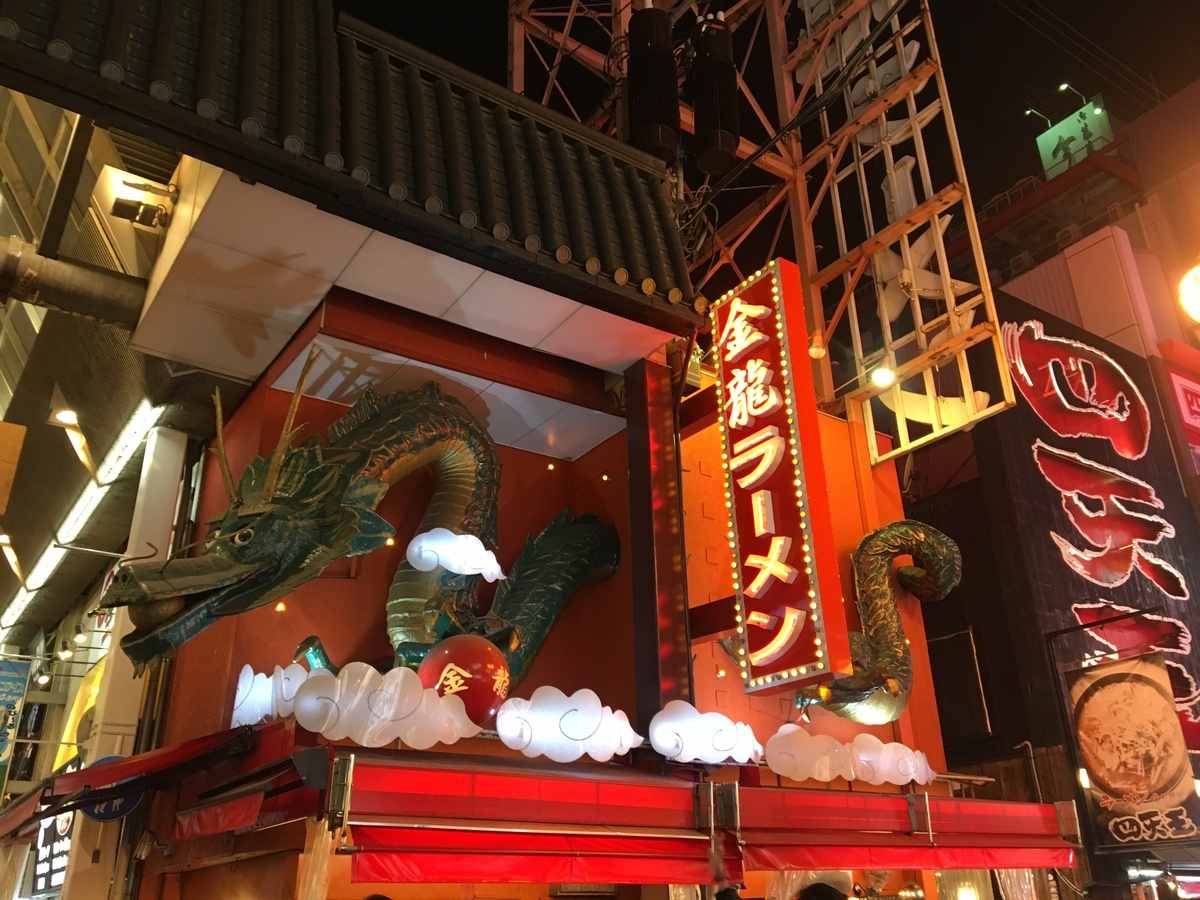 Nara
Nara was, for a short time, the capital of Japan. Today, this small city is most well-known for Nara Park: an enormous stretch of land populated by thousands of wild deer. While Nara city does offer some great places to eat (especially one delightful French restaurant at the edge of the park), it's definitely the park itself which is the main draw when taking a day trip from Kyoto to Nara.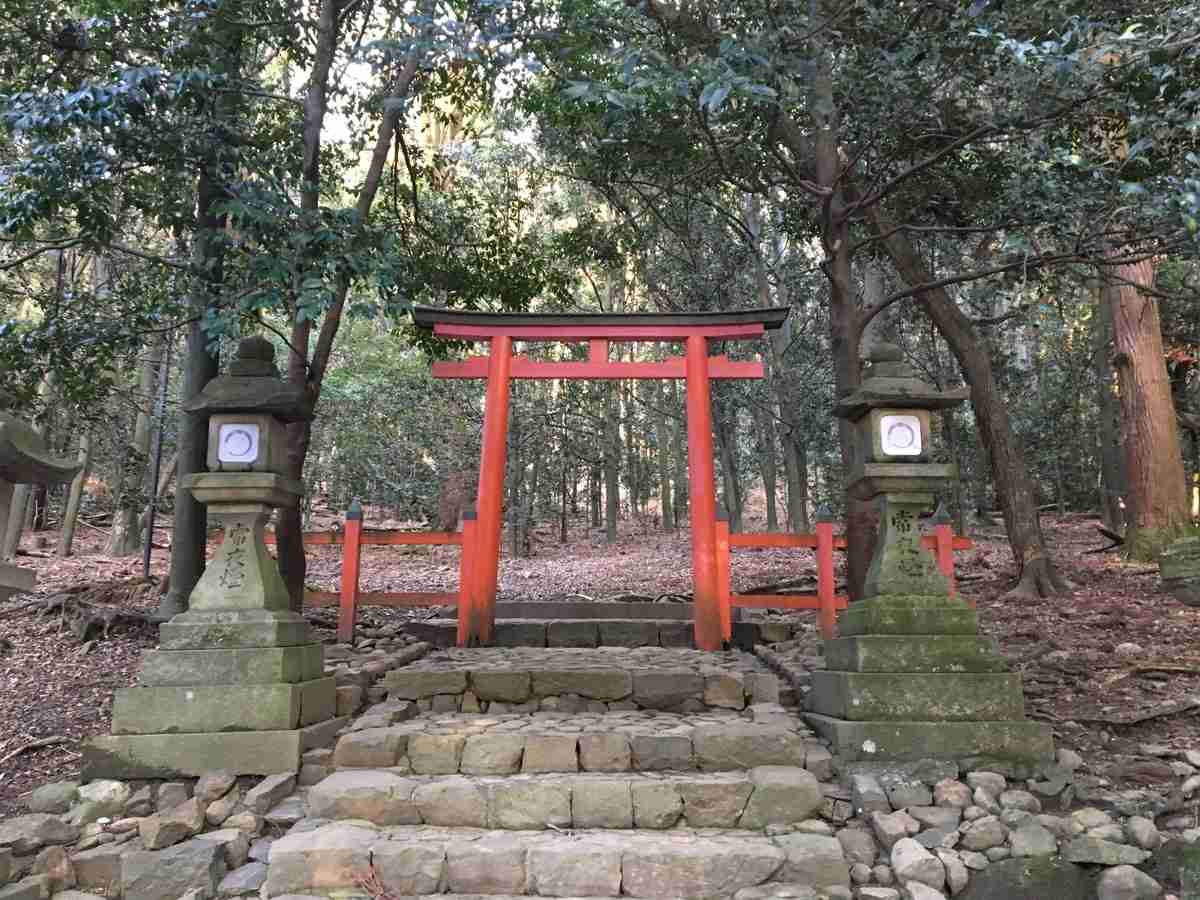 At the entrance to Nara Park is the world-famous Todai-ji Temple, an enormous Buddhist temple with an equally impressive pagoda. This temple is 1300 years old and houses the country's largest bronze Buddha statue. From here, the park is full of deer to interact with. They're peaceful and calm and, if you purchase some crackers from a nearby vendor, you can coax a deer into bowing if you bow to it first and then feed it a cracker.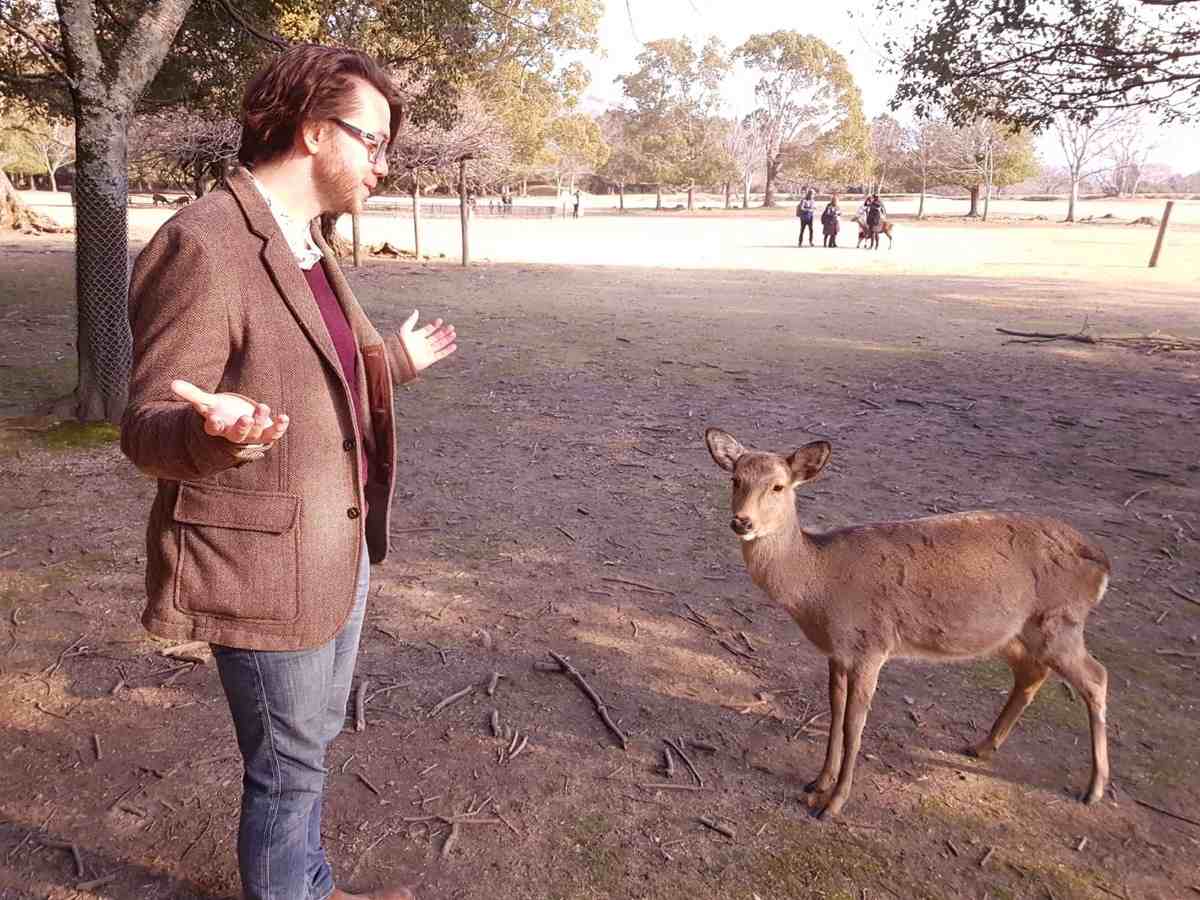 Himeji Castle
Himeji Castle is found in the small city of Himeji, a short train journey southwest of Kyoto – on the other side of Osaka. Himeji and Osaka are each home to the most famous castles in all of Japan, and Himeji Castle gets bonus points for being the singular point of interest for its town; unlike Osaka Castle, which is one of an endless list of fantastic sights and experiences.
Himeji Castle is enormous, and in the spring months the cherry blossom trees come into full bloom, adding a pink ocean to the calm white walls of the castle. Its towers and high walls are impressive, and transport visitors back to a pre-Edo medieval time that is still so well maintained and beloved even in today's bustling electronic world.
Uji
Uji is a small bordertown at the southeast edge of Kyoto, though it is very much considered its own town. Anyone who is a fan of Japanese arts and literature owes it to themselves to walk the streets of Uji since the town famously features in The Tale of Genji by Murasaki Shikibu – considered the world's first novel. Uji is a small town of rivers and bridges, the Tale of Genji Museum, and iconic Buddhist temples like Obakusan Mampukuji and Mimurotoji.
Kaizu Osaki
Kyoto sits at the southern edge of Lake Biwa, and a short train ride takes you around the western edge to Kaizu Osaki, where you get off at Makino Station. From there, it's a short walk to a jutting little peninsula which sticks out into the lake known as Kaizu Osaki. This is the perfect place to walk and relax at the water's edge, with quiet blues of the sky and lake on one side, and the greens of grass and trees on the other. On a warm day, there is no better place to visit from Kyoto.
While you're here: Subscribe to our newsletter for the latest tips, deals and news. It only takes a few seconds and we respect your privacy: