When is Easter?
Easter in Australia takes place on a different weekend each year. The date of Easter Sunday can fall any time between the 22nd of March and the 25th of April, taking place on the first Sunday after the first full moon following the Spring Equinox (in the Northern Hemisphere).
In 2022, Good Friday fell on the 15th of April and in 2023 the Easter weekend will start on Friday the 14th of April.
Other important dates include Ash Wednesday, which was on the 22nd of February this year, which marks the beginning of Lent. Some Christian denominations practice Lent to give thanks for their blessings by giving something up for the 40 days leading up to Holy Week. This can include things like alcohol, sugar, meat, or more recently, TV or social media.
Holy Week begins on Palm Sunday, celebrated on the 2nd of April in 2023, which marks the day that Jesus arrived in Jerusalem. The weekends with Holy/Maundy Thursday, which celebrates the anniversary of the last supper.
| Year | Easter Friday | Easter Sunday | Easter Monday |
| --- | --- | --- | --- |
| 2022 | Friday, 15 April | Sunday, 17 April | Monday, 18 April |
| 2023 | Friday, 14 April | Sunday, 16 April | Monday, 17 April |
| 2024 | Friday, 29 March | Sunday, 31 March | Monday, 1 April |
Easter public holidays in Australia
Both Good Friday and Easter Monday are public holidays in Australia, creating a 4-day long weekend. All schools and most businesses and workplaces close for those days.
The history of Easter
Easter began as a Christian holiday commemorating the Resurrection of Jesus Christ, three days after his crucifixion. The first recorded celebration of Easter is from the 2nd century. Easter also marks the end of Lent, during which many Christians give something up for the 40 days leading up to Holy Week.
Christians believe that the sins of humanity were paid for by Jesus' death, so Easter is a time for them to give thanks for the sacrifice that was made for them. Jesus' resurrection makes Christians believe that there is life after death, and his resurrection is also said to confirm that he is God's son.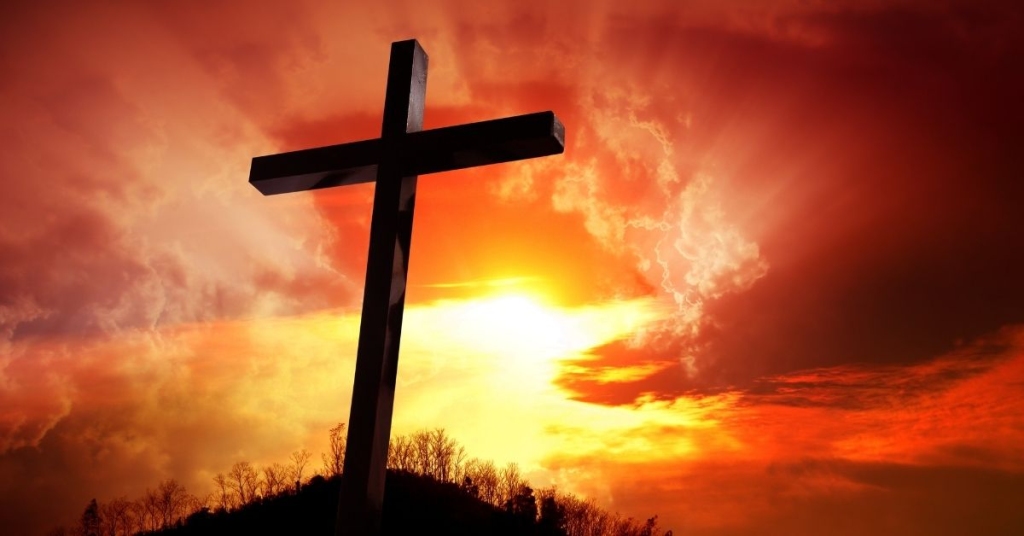 Good Friday signifies the day that Jesus was crucified, Easter Sunday the day he resurrected from his tomb, and Easter Monday signifies the day he returned to Earth. He is then said to have stayed on Earth for 40 days before ascending to heaven.
The word 'Easter' doesn't have a definitive origin, but many people believe it's named after the Anglo-Saxon goddess of spring and fertility, Eostre. The celebration of equinoxes and solstices has long been a pagan tradition, since before Christianity.
Eggs have long been a symbol of rebirth in Christianity. As early Christians practicing Lent would abstain from all animal products leading up to Easter, eggs were seen as a special treat to have as part of the Easter celebration.
J.S Fry & Sons manufactured the first chocolate Easter egg in 1873, with Cadbury following in 1875. The first Easter egg hunt can be traced all the way back to the theologian Martin Luther in the 1500s. Martin Luther held Easter egg hunts where men would hide eggs from the women and children.
The Easter Bunny (originally known as the Easter Hare) originated among German Lutherans. The Easter Hare would decide if children had been good or bad, similar to Santa Claus, and only the good children would receive coloured eggs and other presents at Easter.
Celebrating Easter in Australia
Rabbits are seen as pests in Australia, so many Australians celebrate the Easter Bilby instead. In 1968 a 9-year-old girl wrote a story entitled "Billy the Aussie Easter Bilby". This is said to have started the Australian tradition of raising money for the bilbies, which are an endangered species, at Easter. Chocolate companies including Haigh's, Cadbury, and Darrell Lea began selling chocolate bilbies and donating portions of their profit to bilby conservation efforts. Unfortunately, Cadbury and Darrell Lea have discontinued their chocolate bilbies.
Easter in Australia is all about eating delicious food like the iconic hot cross bun. Traditionally hot cross buns, a spiced fruit bun with a symbolic cross on top, are eaten between the evening of Maundy Thursday and midday of Good Friday. The cross on top of the bun represents Jesus' crucifixion, and the spices are said to represent the spices used to embalm Jesus during his burial (a Jewish burial custom).
Around 60% of the Australian population identify as Christian, and many attend an Easter service. For many families, this is one of the few times they attend church services each year. Churches hold services on Ash Wednesday, Palm Sunday, Maundy Thursday, Good Friday, and Easter Sunday.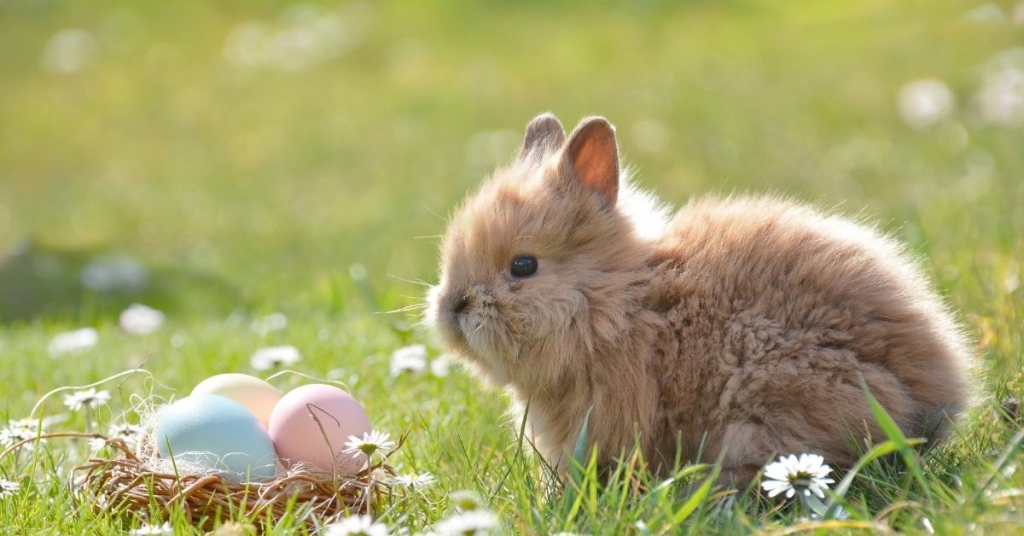 Many Christians in Australia will also practice eating fish on Good Friday instead of meat. The Catholic law of abstinence states that Catholics aged 14 and older should not eat meat on Fridays during Lent or on Good Friday. It is also stated that Catholics between 18 and 59 years old should fast on Ash Wednesday and Good Friday, only eating one full meal a day.
Easter in Australia also coincides with the autumn school holidays. Depending on what state you're from, schools are usually off for one to two weeks. Many Australians use this opportunity to enjoy the warm weather and take family holidays across the country.
Easter events around the country
Sydney / New South Wales
When you think about celebrating Easter in Australia, we're sure you think of the Sydney Royal Easter Show. The Show is Australia's largest annual ticketed event, bringing in around 850,000 attendees each year. The show was first held in 1823 and holds 12 days of live entertainment, carnival rides, shopping, and food.
The Show receives a large amount of funding from the Royal Agricultural Society of NSW adding agricultural competitions and animal experiences to the event. The Sydney Royal Easter Show is held at the Showgrounds in Sydney Olympic Park and is scheduled for the 1st to the 12th of April next year.
If you haven't had enough carnival rides, games, and show bags, you can also head down to the Sydney Family Show in Moore Park. Celebrating its 12th year next year, the event is brought to us by Channel 10. Channel 10's Sydney Family Show was scheduled for the 9th to the 25th of April 2022, with dates TBA for 2023.
And if you're in New South Wales on Easter Monday make sure to visit the Sydney Easter Parade and Family Day in Hyde Park. The event has been running for over 30 years and is a Christian event to celebrate Jesus' resurrection. The event encourages people of all denominations, ethnic heritage, and age groups to come together. After a morning of worship and prayer, the parade begins at Hyde Park and travels to the Sydney Opera House.
Melbourne / Victoria
Victoria has its own Easter Show that takes place over Easter weekend. The event involves an Easter egg hunt, live entertainment, a petting zoo, monster trucks, and even camel riding!
Two hours north in Bendigo you'll find one of Australia's longest-running community events – the Bendigo Easter Fair. The Fair was set to celebrate its 150th anniversary this year but was postponed until next year due to the pandemic. The event takes place in Rosalind Park over the four-day Easter long weekend. At the Bendigo Easter Fair, you'll find carnival rides, an arts and craft market, and an Easter egg hunt.
Brisbane / Queensland
If you're a music lover in the Brisbane area, drive down across the border to Byron Bay (which is actually in New South Wales rather than Queensland) for the Easter long weekend to attend Byron Bay Bluesfest. Bluesfest has been held over the Easter long weekend in Byron Bay for 30 years. The festival attracts over 100,000 patrons over the five-day festival. Previous headliners include Cold Chisel, Jack Johnson, John Mayer, Kendrick Lamar, and Lionel Richie.
In the seaside town of Redcliffe, you can visit the Redcliffe Festival of Sails held over the Easter long weekend. The festival gives you a front-row seat for Australia's second-largest boat race, the Brisbane to Gladstone Yacht Race. The event also offers music, food, water activities, and a visit from the Easter Bunny. At the Festival of Sails, the Easter Bunny skydives onto the beach with chocolate in hand.
Perth / Western Australia
If you're in Western Australia, head down to Rockingham for the Easter Wonderland event. This carnival takes place over the Easter long weekend offering loads of free attractions including an Easter egg hunt, face painting, arts and crafts, mini-golf, and a photoshoot with the Easter Bunny.
If you're looking for something a little more grown-up, the Treasury Lounge and Bar in Perth CBD offers a Good Friday seafood lunch, a Good Friday dinner, and an extravagant autumn afternoon tea all weekend.
Adelaide / South Australia
If you're in Adelaide, the Oakbank Easter Racing Carnival, held on Easter Saturday and Easter Monday, is a great place to spend the day with the family. The Easter Racing Carnival has been a family favourite for around 150 years. Alongside the horse racing, you can keep the kids entertained with pony rides, face painting, a petting zoo, and of course, an Easter egg hunt.
Adelaide is also the perfect place to get up close and personal with Australia's "Easter" bilbies. Both Adelaide Zoo and Monarto Safari Park are open every day of the year including public holidays and run educational activities for kids over the school holidays. Both the zoo and the safari park are involved in conservation efforts to keep bilbies from becoming extinct. Bilbies are bred at Monarto Safari Park and you can learn more about their conservation efforts and visit their off-limits breeding facility through the park's Australian Native Animals Encounter experience.
Interesting facts about Easter
Different cultures use different calendars, meaning that Easter is not celebrated on the same dates by all Christians. For example, Greek Orthodox Christians and Catholic Christians celebrate the holiday at different times.
The Easter symbols of eggs and rabbits are both used to symbolise new life.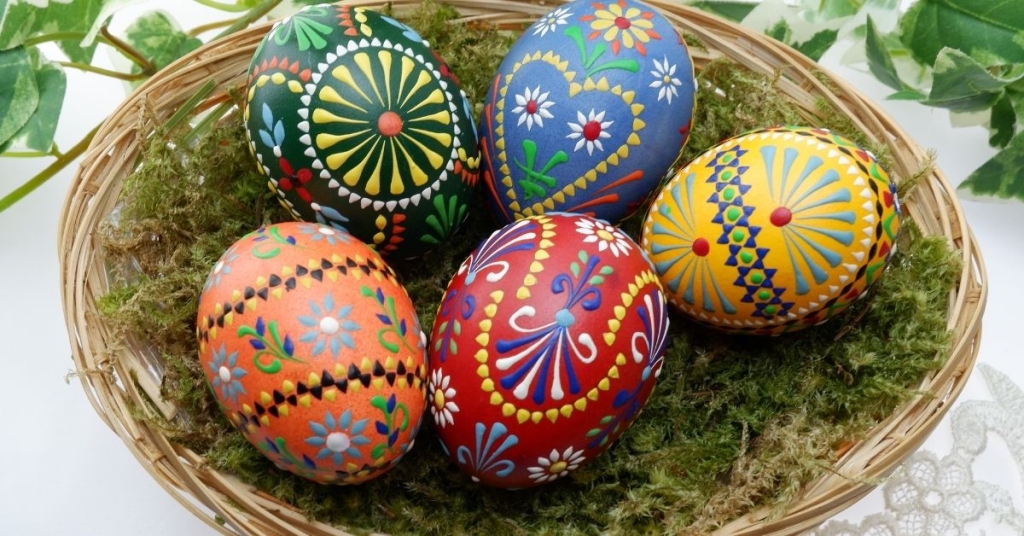 To celebrate Easter in Australia, some people eat chocolate bilbies instead of chocolate rabbits. Bilbies are a native Australian marsupial.
Many people eat hot cross buns, a spiced fruit bun with a symbolic cross on top. It is thought that this treat originates from England in the mid-1300s. In Australia, hot cross buns go on sale in supermarkets and bakeries from as early as January. These days you can find a variety of hot cross bun flavours including chocolate and coffee buns!
There is an old superstition that believes wearing new clothes on Easter will give you good luck for the rest of the year.
Why does the Easter date change every year?
Early Christians believed that Jesus' death and resurrection occurred after Passover (a Jewish holiday). As the Jewish calendar is based on solar and lunar cycles, both Passover and Easter have different dates every year. Easter can take place any time between the 22nd of March and the 25th of April.
The date of Easter Sunday falls on the first Sunday after the first full moon following the Spring Equinox (in the Northern Hemisphere). The equinox marks the date that the sun moves north across the equator, signalling the beginning of Spring in the Northern Hemisphere. The day after the Northern Hemisphere's Spring Equinox is the Southern Hemisphere's Autumn Equinox. This signals the beginning of Autumn for us in Australia.
Frequently Asked Questions about Easter (FAQ)
When is Easter 2023?
Good Friday will be celebrated on the 14th of April in 2022. Easter Sunday will be on the 16th of April, and Easter Monday on the 17th of April.
Why do we celebrate Easter?
Easter began as a holiday on the Christian calendar to commemorate Jesus' death and resurrection. The introduction of the Easter Bunny and chocolate eggs have commercialized this holiday. Easter also coincides with the beginning of Spring in the Northern Hemisphere, and autumn in the Southern Hemisphere.
Why do people eat chocolate eggs at Easter?
Early Christians used eggs as a symbol of the resurrection of Jesus during Easter. Traditionally, Christians practicing Lent would abstain from all animal products leading up to Easter and then eat eggs during Easter celebrations. This is where the Easter traditions of hard-boiling eggs and decorating them began.
Is Easter an official public holiday?
Good Friday and Easter Monday are public holidays in Australia, creating a 4-day weekend. All schools and most businesses and workplaces close for the day.
Important: Whilst all care is taken to ensure the data presented here is accurate, content published on this page is subject to change at any time without notice and may be inaccurate at the time you view it. The Champagne Mile will not be held accountable for informational and technical inaccuracies or errors. Site users are encouraged to cross-reference the information presented on this site with official Australian and state/territory government source websites.
While you're here: Subscribe to our newsletter for the latest tips, deals and news. It only takes a few seconds and we respect your privacy: