Australia Day Public Holiday
Australia Day is a national public holiday, celebrated each year to commemorate the landing of the First Fleet in Port Jackson in 1788.
Many people spend Australia Day with family members and friends. Popular activities include barbeques, going swimming, or taking part in one of the many special events held around the country.
The History of Australia Day
The First Fleet was a convoy of eleven ships carrying convicts from Europe. On the 26th of January Governor Arthur Philip raised the flag of Great Britain at Port Jackson.
On the 30th anniversary of this settlement, the Governor of New South Wales gave all government employees a day off. Whilst initially observed as a New South Wales public holiday, by 1994 Australia Day had become an official public holiday throughout the country.
When is Australia Day held?
Australia Day is celebrated on the 26th of January each calendar year. Future dates are as follows:
| Year | Date: |
| --- | --- |
| 2022 | Wednesday, 26 January |
| 2023 | Thursday, 26 January |
Previous Australia Day Dates
| Year | Date |
| --- | --- |
| 2021 | Tuesday, 26 January |
| 2020 | Sunday + Monday, (26 and 27 January) |
| 2019 | Saturday + Monday, (26 and 28 January) |
| 2018 | Friday, 26 January |
| 2017 | Thursday, 26 January |
| 2016 | Tuesday, 26 January |
| 2015 | Monday, 26 January |
Australia Day: Changing the date
There have been several debates and protests around changing the Australia Day date. For many people, the 26th of January symbolises the invasion and colonisation of Indigenous people and their land by British settlers. Others feel the current date should remain.
Each year, demonstrations take place across the country urging people to recognise the holiday as 'Invasion' or 'Survival' Day. Dawn services have also been held to honour the First Nations people killed in massacres and frontier wars.
Some Aboriginal and Torres Strait Islander people prefer to hold events and festivals to celebrate the survival of their traditions and cultures. On Australia Day in 2013, the Australian and Aboriginal flags were raised together on the Sydney Harbour Bridge for the first time.
Alternative Dates for Australia Day:
1st of January: This commemorates Federation, the day that Queensland, New South Wales, Victoria, Tasmania, South Australia and Western Australia united to become the nation of Australia in 1901.
13th of February: On this day in 2008, former Prime Minister Kevin Rudd apologised to the Indigenous people who were forcibly removed from their families to be placed with white parents.
27th of May: On this day in 1967, Aboriginal people were given constitutional rights.
3rd of June: Already celebrated as Mabo Day, this date marks the day in 1992 that the High Court ruled in favour of Eddie Mabo's case to overturn the legal stance of "terra nullius" in order to acknowledge native Indigenous land rights.
Things to do on Australia Day
Australia Day takes place in the height of summer, and within the summer school holidays. Many Australians host barbeques at their homes or in public parks. Others choose to visit the beach for a swim or to hold a picnic.
There are also a number of events held around the country; from free breakfasts and parades to extraordinary firework displays.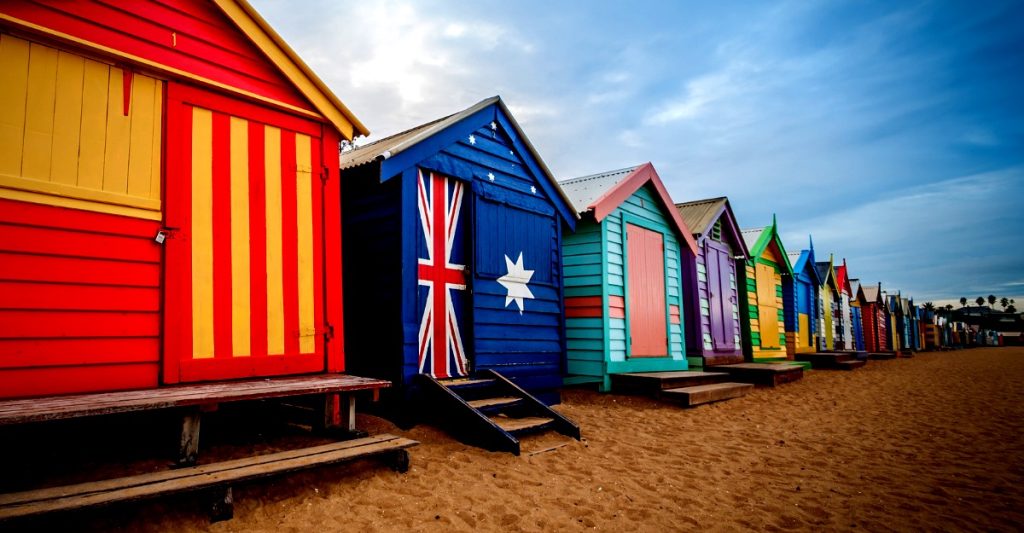 Australia Day events around the country
Australia Day in Sydney, NSW
Hundreds of thousands of people head into the city to view the iconic firework display on Sydney Harbour each year. The show starts at 9 pm and runs for about 15 minutes. A free concert takes place at the Opera House from 9:30. The 2020 show saw performances from singer Vanessa Amorosi, rock band Eskimo Joe, and world-renowned didgeridoo player William Barton.
During the day, a barbeque is held at Bradfield Park located under the Harbour Bridge. Children stay entertained with a jumping castle and live entertainment. In the evening, families can stick around for an excellent view of the fireworks at night.
Many people also choose to celebrate Australia Day by attending the Yabun Festival. This festival has been taking place in Victoria Park since 2001. Yabun (meaning "music to a beat" in the Gadigal language) is a famous one-day celebration of Aboriginal and Torres Strait Islander cultures. The festival features live music, market stalls, kid's activities, traditional cultural performances, and panel discussions on Aboriginal issues. Famous Aboriginal musicians Jessica Mauboy, Baker Boy, and Dan Sultan have performed at the festival over the years.
Australia Day in Melbourne, Vic
Melbourne hosts a popular firework display at Docklands Harbour, starting at 9 pm.
During the day, revellers can head into the city to catch the Australia Day Parade. Following the flag-raising ceremony at Town Hall, over 1,000 participants from over 80 community and cultural groups walk through Swanston Street to celebrate Victoria's diverse community.
Many people also choose to attend the Dandenong Australia Day Festival held in Dandenong Park in Southeast Melbourne. The event is an inclusive festival that celebrates the diversity of the area and Australia as a whole. The afternoon is filled with live entertainment, kid's activities and rides, interactive performances, and food and market stalls. The event concludes with its firework display at 9:25 pm. The event will celebrate its 60th anniversary next year.
Australia Day in Brisbane, QLD
Brisbane's Australia Day fireworks display takes place at Southbank and it kicks off around 7:30 pm.
You can enjoy the sunshine state's amazing weather at the Redcliffe Australia Day Festival or the Bribie Island Aussie Beach Party on the outskirts of Brisbane. Both events feature live music, great food, and sand and water events.
If you're located in regional Queensland, make sure to visit the Great Australia Bites food festival held in Bargara, Cairns, Lockhart River, Rockhampton, Townsville, Winton, and Warwick.
Australia Day in Adelaide, SA
Adelaide's Australia Day fireworks display takes place along the River Torrens from 9:30 pm.
Beforehand, many people choose to take advantage of Adelaide's most popular Australia Day tradition – a free breakfast. Many communities in Adelaide and South Australia offer a free breakfast to celebrate Australia Day. This includes Port Lincoln, Playford, Victor Harbor, Mount Gambier, and Cleve.
Alternatively, it's possible to spend the morning at a Smoking Ceremony in Elder Park to acknowledge and learn more about Aboriginal culture. Smoking Ceremonies are an ancient Aboriginal practice where native plants are burnt to produce smoke to acknowledge ancestors and pay respect to the land and waters of the country.
Not unlike Melbourne, Adelaide also celebrates cultural diversity through a parade, with around 4,000 people taking part walking from Victoria Square to Elder Park.
Elder Park then hosts a concert, attended by tens of thousands of people. Previous years have seen performances from Jimmy Barnes, Vanessa Amorosi, The Potbellez, and Sneaky Sound System.
Australia Day in Perth, WA
Perth hosts a large Australia Day firework display. Known as the City of Perth Skyworks, it is said to rival the scale of Sydney's New Year's Eve show. The half-hour-long show starts at 8 pm. It can be viewed along the foreshore from Langley Park, the Supreme Court Gardens, South Perth, Victoria Park, and Kings Park.
Langley Park acts as Perth's official Australia Day celebration site with entertainment and kid's activities including bouncy castles and a water playground. It's also a great spot to get your iconic Australian sausage sizzle fix.
Close by at the Supreme Court Gardens, others choose to celebrate Aboriginal and Torres Strait Islander dance, music, art, and food at the Birak (the Nyoongar term for the hot and dry months of December and January) Concert.
For revellers seeking a high-intensity activity, Perth also hosts an Australia Day Triathlon and Duathlon event. There are a wide variety of age participation categories available starting at 12 years old and ending with the over 70s.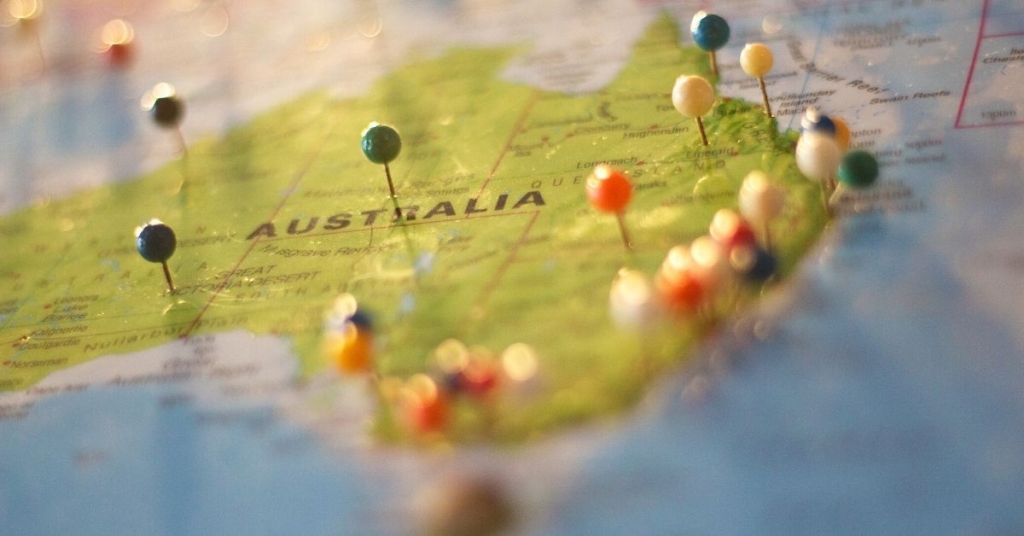 Australia Day Citizenship ceremonies
Australia Day is a popular day for Australian citizenship ceremonies to be carried out. In fact, over 100,000 people have become Australian citizens on the 26th of January over the past six years, with 2020 ceremonies seeing record numbers. More than 27,000 people became Australian citizens on the day in 2020.
Triple J Hottest 100
Triple J, Australia's national alternative radio station, has run a Hottest 100 song ranking event annually since 1989. Listeners vote for their favourite songs from that year, and the top 100 songs are played throughout the day.
Triple J traditionally held the Hottest 100 on Australia Day. However, the music event was moved to a different date on the fourth weekend of January. The decision to move the promotion was taken after a survey revealed that Hottest 100 listeners were happy to move the day away from a date that brought up mixed feelings among Australians.
Australian of the Year Awards
As part of the Australia Day celebrations, an Australian of the Year award is given. The award was first given in 1960. The award is run by the National Australia Day Council, with the winner chosen by a panel of judges.
Further awards have been added over the years. This includes Young Australian of the Year, Senior Australian of the Year, and Australia's Local Hero.
Eye surgeon and blindness prevention pioneer Dr. James Muecke received the 2020 Australian of the Year award. Dr. Muecke is passionate about fighting blindness and co-founded Vision Myanmar (a $1 million program operating eye health initiatives in Myanmar) and Sight for All (a social impact organisation fighting for better eye health across the globe).
Professor of obstetrics, John Newnham, won the 2020 Senior Australian of the Year award for his research into and development of a program to prevent preterm birth and his founding of the Australian Preterm Birth Prevention Alliance.
Young Australian of the Year 2020 was awarded to tennis player Ash Barty for her numerous achievements. Ash Barty is also the National Indigenous Tennis Ambassador for Tennis Australia.
The Local Hero award for 2020 was awarded to Bernie Shakeshaft, who founded BackTrack Youth Works back in 2006. The program aims to improve the lives of vulnerable kids by equipping them with agricultural skills and the chance to reconnect with education, their families, and their community. The program has already decreased Armidale's youth crime rate by over 38%.
The first-ever Australian of the Year award in 1969 was given to Richard Casey. Richard Casey served in World War One, served as Treasurer in the Federal Parliament, was Australia's first ambassador to the United States, served as Minister for External Affairs, and ended his career as Governor-General of Australia.
Bantamweight boxer Lionel Rose was the first Aboriginal Australian to be awarded Australian of the Year in 1968. Land rights activist Galarrwuy Yunupingu was Australian of the Year in 1978, Australia's first Aboriginal Senator Neville Bonner followed in 1979, and Aboriginal singer and actor Jessica Mauboy was a Young Australian of the Year finalist in 2013.
Young Australian of the Year winners include champion tennis player Lleyton Hewitt in 2003 and creators of Orange Sky Laundry Nic Marchesi and Lucas Patchett in 2016. Orange Sky Laundry started when the social entrepreneurs converted their old van into a free mobile laundry service for the homeless. Orange Sky currently has around 29 vans servicing 250 locations across Australia each week.
Interesting facts about Australia Day
We've compiled some interesting facts about Australia Day. Did you know these facts about this important holiday?
Estimates suggest that around 10.5 million Australians celebrate the holiday each year.
The largest event is the City of Perth Skyworks, which are viewed by approximately 500,000 people.
Many people play the national anthem 'Advance Australia Fair' and listen to other classics like 'Waltzing Matilda' or 'Down Under'.
Iconic Australia Day party foods include sausages, pies, and lamingtons. There are debates between Australia and New Zealand as to who invented the delicious chocolate lamingtons.
Do you celebrate Australia Day? How will you celebrate it next year?
Australia Day Frequently Asked Questions (FAQ)
When is Australia Day 2023?
Australia Day will be celebrated on Thursday the 26th of January in 2023.
Why do we celebrate Australia Day?
Australia Day commemorates the landing of the First Fleet in Port Jackson in 1788. It is a controversial day for some Australians as it is seen to celebrate the traumatic invasion by the English on Indigenous people and their land.
When was the first Australia Day?
The 26th of January became a holiday for New South Wales government employees in 1818. 'Foundation Day' was declared Australia's first public holiday in New South Wales in 1838. The 26th was called Australia Day in all states except for New South Wales, but by 1946, has been an official public holiday throughout the country since 1994.
Is Australia Day an official public holiday?
Yes, Australia Day is an official public holiday in Australia. All schools and most businesses and workplaces close for the day.
Does Australia Day fall during the Australian school holidays?
While Australia Day occurs in late January, it does not typically fall during any state or territory school terms.
Important: Whilst all care is taken to ensure the data presented here is accurate, content published on this page is subject to change at any time without notice and may be inaccurate at the time you view it. The Champagne Mile will not be held accountable for informational and technical inaccuracies or errors. Site users are encouraged to cross-reference the information presented on this site with official Australian and state/territory government source websites.
While you're here: Subscribe to our newsletter for the latest tips, deals and news. It only takes a few seconds and we respect your privacy: