A first-class flight is unquestionably one of the best ways to maximise value from Qantas points.
In 2019, leading airlines are outdoing themselves to provide an over the top experience – think private suites, vintage champagne, delectable dining and even in-flight showers – so a jaunt in first class is more luxurious than it's ever been.
However, if you're sceptical about the ease of redeeming Qantas points for first class, you're not alone. We often get queries from readers who question whether it's possible to actually use points for travel up the pointy end of the plane when push comes to shove.
After all, a flight in first class can cost thousands of dollars to purchase outright, so it's not a wonder that for many, the idea of booking it with points appears simply too good to be true.
Right now, though, there are many opportunities to use Qantas points to fly first class – and you don't need to hold elite Qantas status to nab award seats.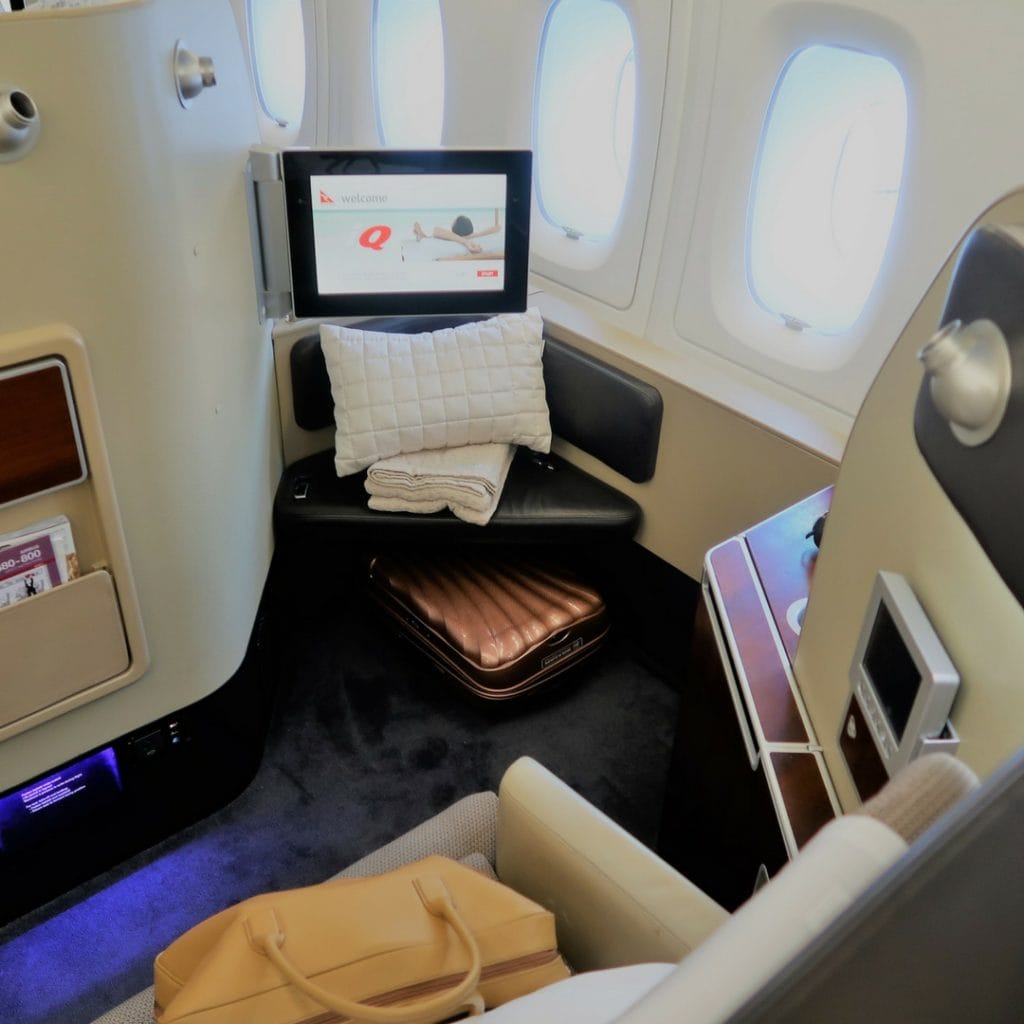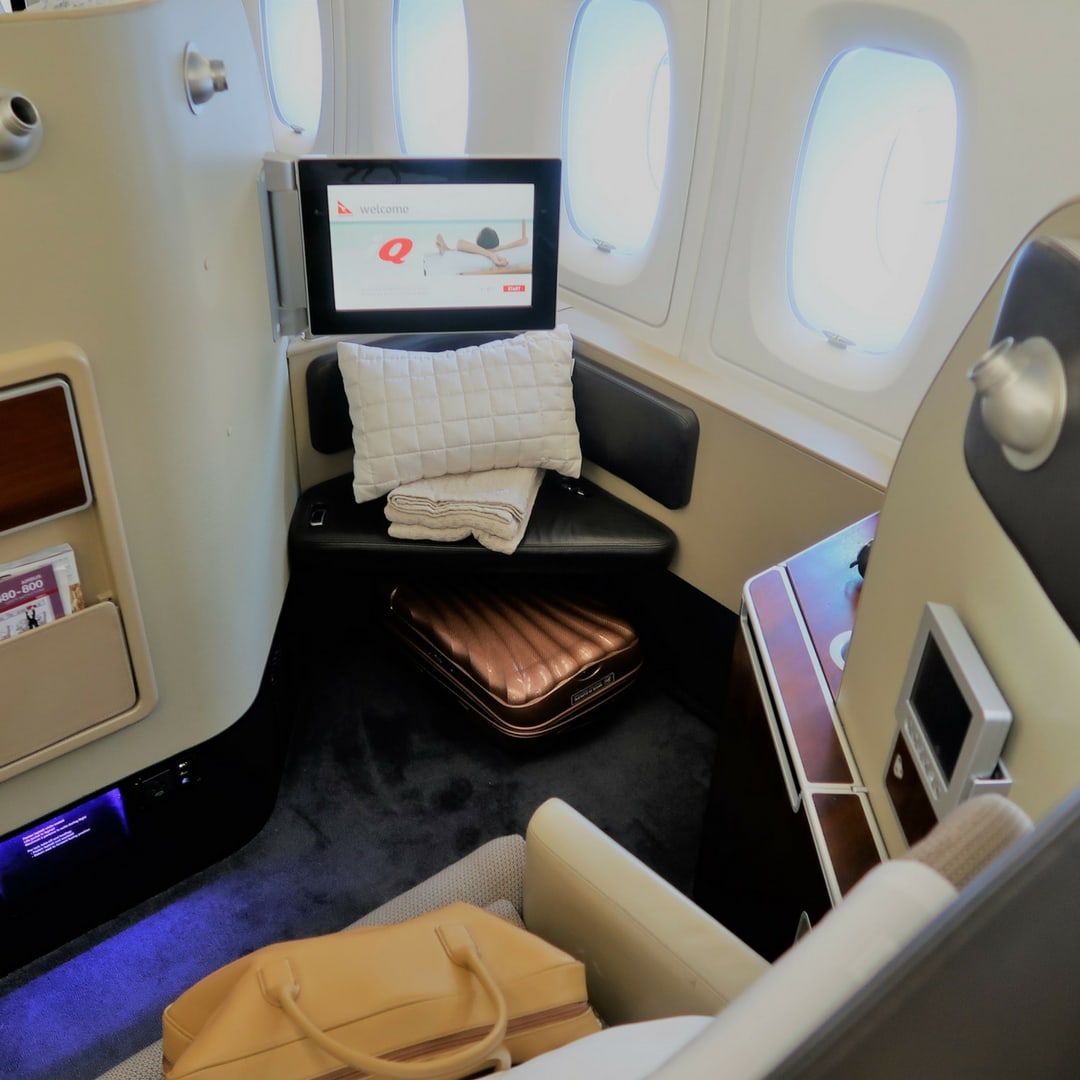 To show you how we've rounded up first class availability for a number of popular routes departing Australian cities (one way).
The award seats we've identified can all be booked for two people at the time of writing. All are bookable via the Qantas website by Bronze tier Qantas Frequent Flyer members and above.
Route 1: Emirates first class Sydney to Christchurch (54k points)
A one-way first-class jaunt on the Emirates A380 can be yours for just 54,000 Qantas points and approximately $120 in carrier surcharges. When you consider the incredible experience in store (more on that below) that's a bargain, in anyone's book!
Right now, we're seeing at least two award seats on most days from now the way through to March 2020, excluding a small blackout period over Christmas (Qantas first class award space displays as a grey/silver icon):

At just 3.5 hours, this is a short flight like no other – you'll enjoy a multi-course meal and free-flowing vintage Dom Perignon Champagne. There's even a chance to try top-shelf spirits like Hennessy Paradis cognac, which retails for an eye-watering $900 per bottle!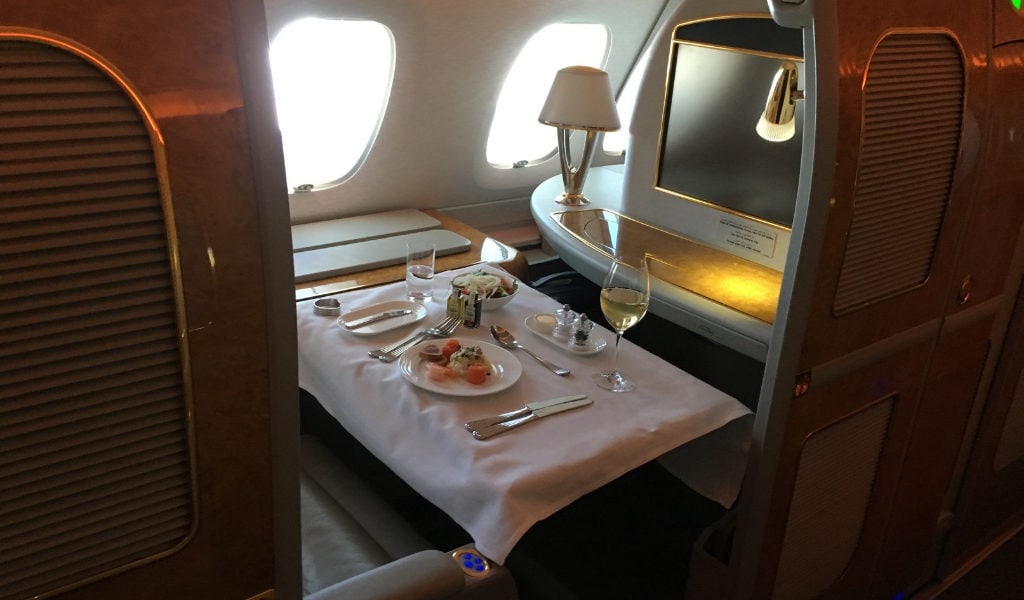 If that hasn't sold you, there's also an onboard shower, plus a pre-departure visit to the Sydney International First Lounge where you could indulge in an a la carte breakfast, free-flowing Champagne and even a Spa treatment before wheels up.
Route 2: Qantas first class Melbourne to Singapore (90k points)
At 6 hours, 45 minutes, Melbourne to Singapore is the shortest first class route plied by the Qantas A380. Don't despair, though. That's still ample time to indulge in a Neil Perry degustation menu followed by a doze on arguably the most comfortable bed in the sky (a big call, I know!).
And while there's only limited availability through most of 2019, you'll find loads of award seats over the peak 2019 / 20 school holiday period. This includes almost every day in January 2020: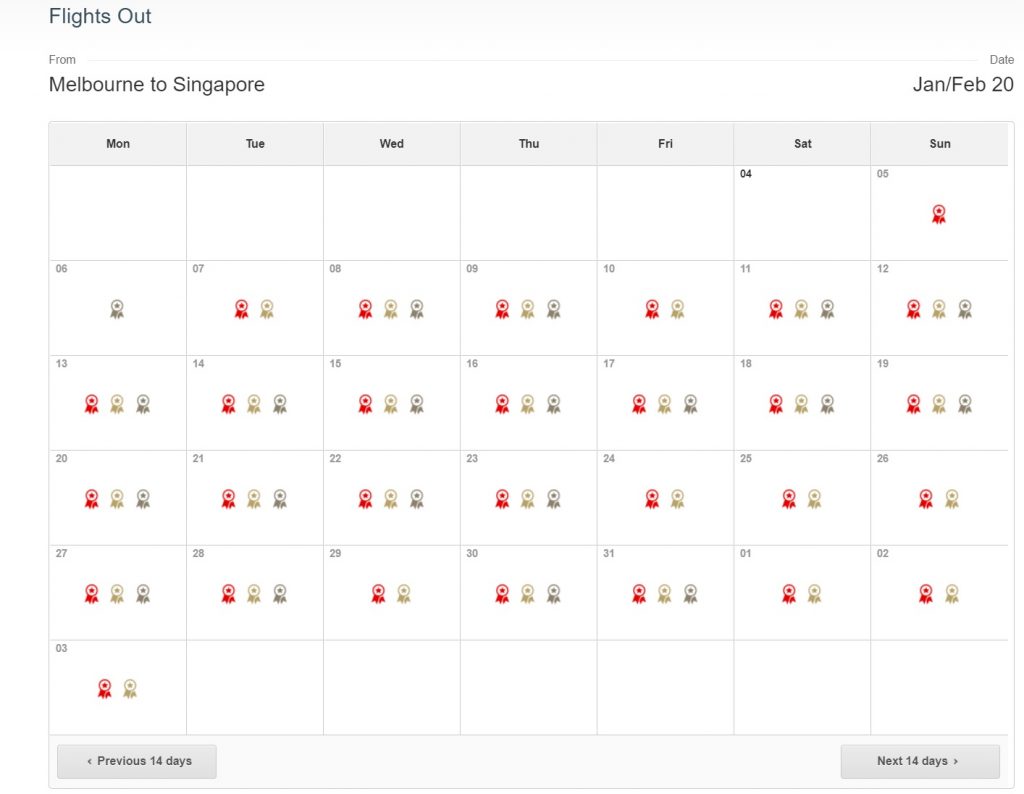 A one-way first-class flight on this route will set you back 90,000 Qantas points and you'll pay approximately $330 in carrier surcharges. To find out more about what to expect in first class on this route, check out our comprehensive review here.
Route 3: Qantas first class Sydney to Hong Kong (90k points)
The Qantas A380 will ply the skies between Sydney and Hong Kong for seasonal flights between December 2019 to March 2020, and with it comes wide open award space.
We're seeing at least two seats available on many days between the peak holiday travel season from early December and late January – including New Year's Eve:

This flight clocks in at just over nine hours, allowing you to maximise your time in the sky. You'll need 90,000 points and the carrier surcharges will cost you around $190.
Route 4: Qantas first class Melbourne to Los Angeles (144k points)
Award seats in Qantas first class between Australia and the USA are notoriously difficult to find, so we're excited to see limited availability from Melbourne to Los Angeles during the northern hemisphere summer season.
At the time of writing, award seats for two people are available on six days between mid-July and early August 2019: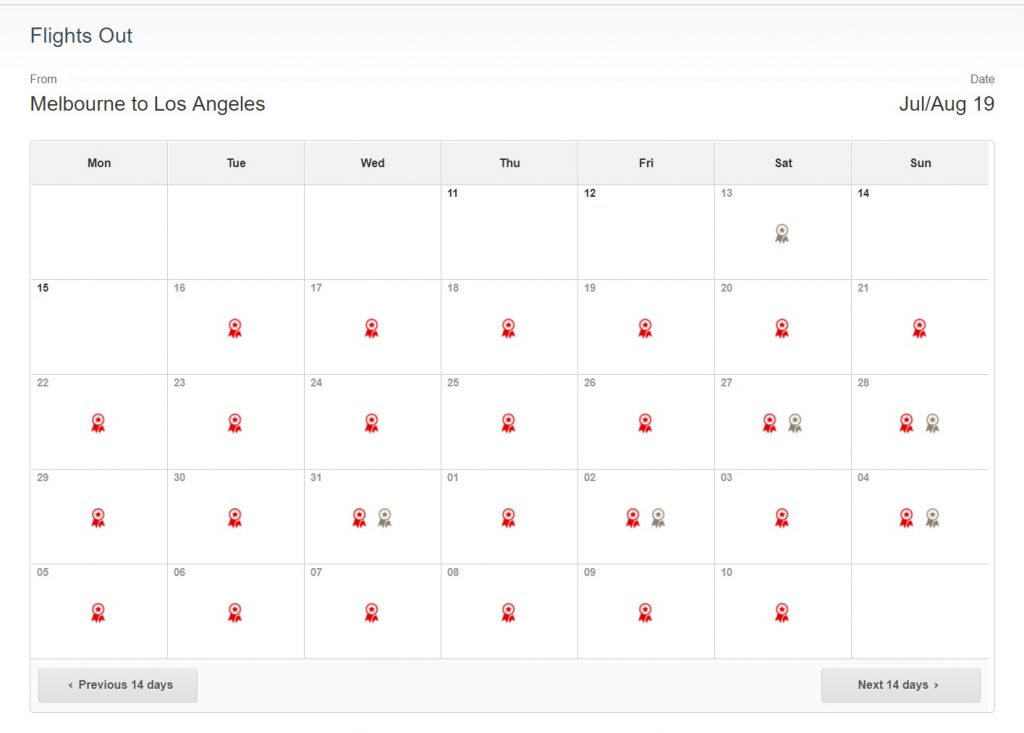 Travelling solo? There are single award seats available on some other dates, too. Redeeming a one-way first class award seat on this 14.5 hour flight will cost you 144,000 Qantas points. You'll need to stump up around $470 in carrier surcharges.
Conclusion: Using Qantas Points to book first class flights
As we've highlighted, right now, there are many opportunities to redeem Qantas points for first class flights.
There's no special 'trick' to bookings these seats, either, with all the routes we've covered able to be booked by Bronze or above Qantas Frequent Flyer members via the Qantas website.
Choosing Qantas first class? With the A380 refurbishment set to roll out from the second half of 2019, you may find you score an updated cabin.
And, while we've only covered Australian routes, bear in mind that a range of other international flights that could be booked with Qantas points, too, using partners including Cathay Pacific, Japan Airlines, Qatar Airways, British Airways and more.
Finally, it's important to note that the availability we've highlighted is correct as at 24 April 2019, and may be subject to availability.
Will you be looking to book in a first class flight with your Qantas points?
Subscribe to The Champagne Mile newsletter for the latest deals, tips and news. It only takes a few seconds, and we respect your privacy.