The proof is in the pudding, so we've rounded up first-class award seats that you can actually book with your points.
A first-class flight is unquestionably one of the best ways to maximise value from Qantas points.
However, if you're sceptical about the ease of redeeming Qantas points for first class, you're not alone. We often get queries from readers who question whether it's possible to actually use points for travel up the pointy end of the plane when push comes to shove.
After all, a flight in first class can cost thousands of dollars to purchase outright, so it's not a wonder that for many, the idea of booking it with points appears simply too good to be true.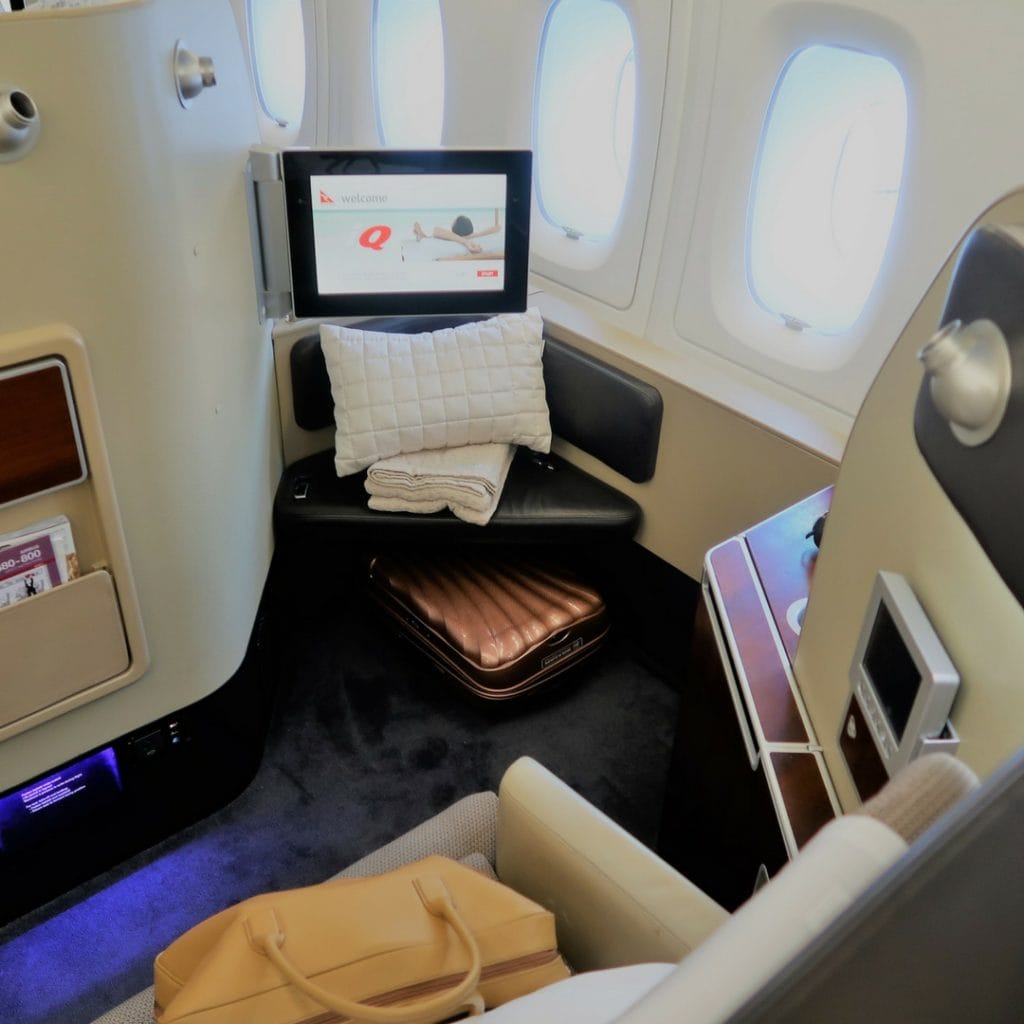 The good news is, right now, there are many opportunities to use Qantas points to fly first class. Flights start from just 62,200 points and you don't need to hold elite Qantas status to nab award seats.
To get you flying in style, we've rounded up first class availability for a number of popular routes departing Australian cities (one way). Availability is current as at 23 October 2019.
Of course, we know you'll want to share your experience at the pointy end with a companion, so we've made sure the award seats we've identified are bookable for at least two people at the time of writing. The redemptions covered in this article can all be processed via the Qantas website by Bronze tier Qantas Frequent Flyer members and above.
So, without further ado, let's jump in.
Route 1: Qantas first class from Melbourne or Sydney to Los Angeles (162,800 points)
Award seats in Qantas first class between Australia and the USA are notoriously difficult to find, so we're very excited to see availability on both the Melbourne and Sydney to Los Angeles routes during the northern hemisphere summer season.
If you're lucky, you might even score the newly refurbished Qantas A380, which offers a refreshed first class product.
At the time of writing, for the Sydney to LAX route, there are two award seats in Qantas first class available most days between mid-July and mid-August 2020: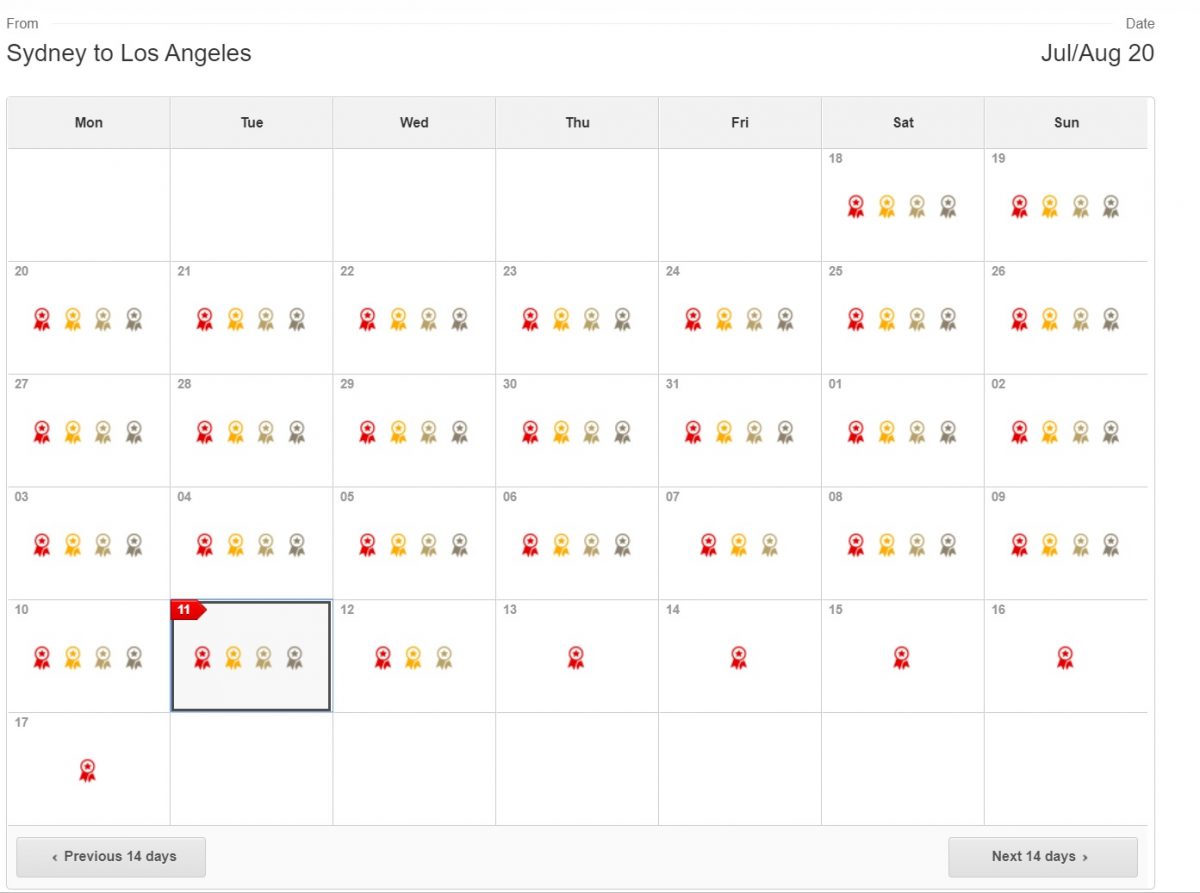 It's an even better story for the Melbourne to Los Angeles service on QF93. Right now, there are at least two award seats available every single day between 7 July 2020 and 11 August 2020: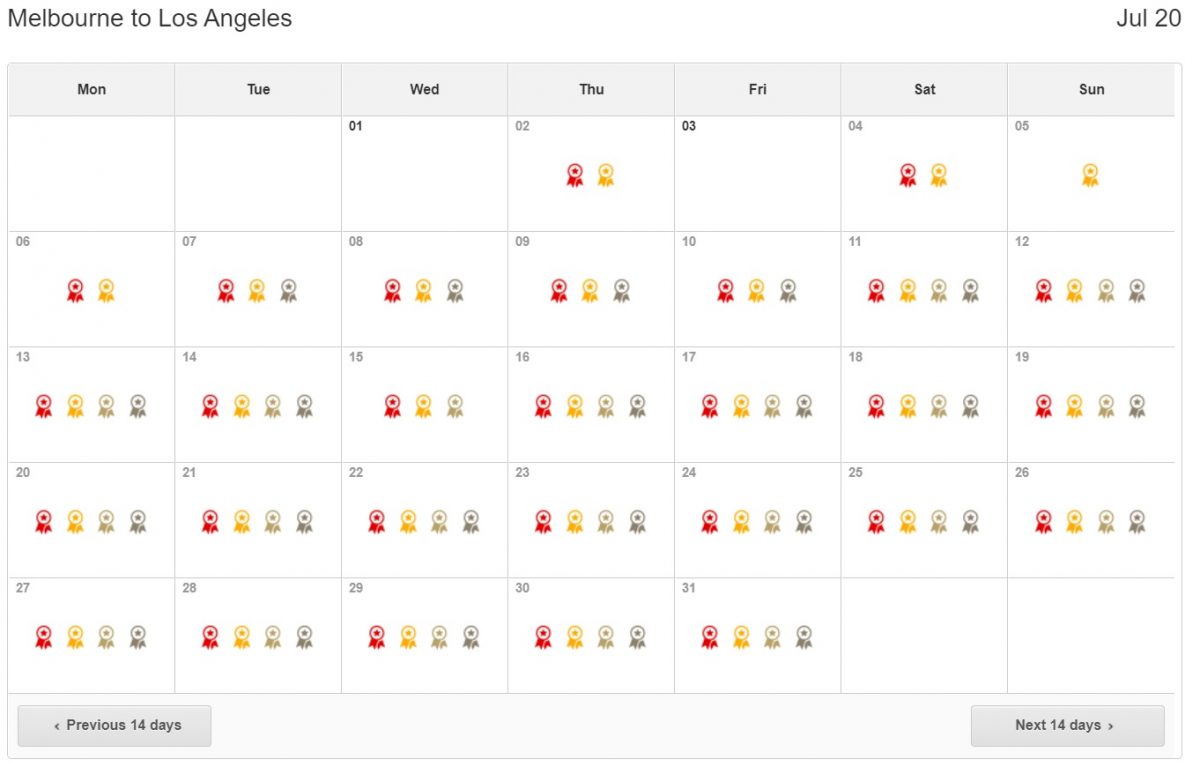 Redeeming a one-way first class award seat on either of these flights will cost you 162,800 Qantas points. You'll need to stump up around $360 in carrier surcharges per person.
If you've been considering using your hard-earned Qantas points to fly this route in first class, this is a no-brainer. There's no doubt that these award seats will be snapped up extremely quickly, so don't miss out!
Route 2: Emirates first class from Sydney to Christchurch (62,200 points)
This one is a favourite personal redemption of mine, and it represents a rare opportunity to test out Emirates' exceptional A380 first class product for a very low outlay of points.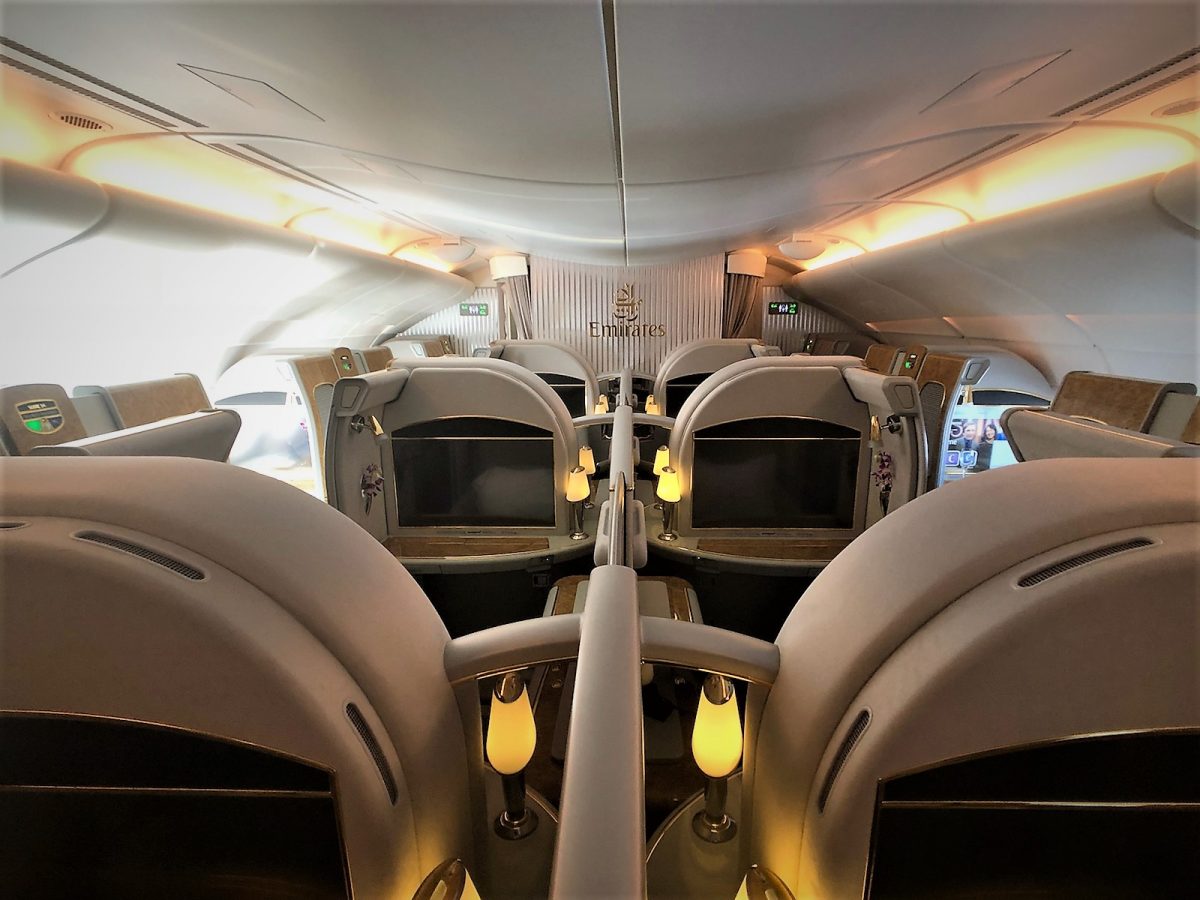 A one-way first-class jaunt on the Emirates A380 can be yours for just 62,200 Qantas points and approximately $75 in carrier surcharges per person. Tip: you can even tag on a Qantas Business Class sector from selected Australian cities (including Melbourne and Adelaide) at no extra points cost.
When you consider the incredible experience in store, that's a bargain, in anyone's book!
Right now, we're seeing at least two award seats on most days from now the way through to late September 2020, excluding a small blackout period from mid-December 2019 to mid-January 2020 (Qantas first class award space displays as a grey/silver icon):

At just 3.5 hours, this is a short flight like no other – you'll enjoy a multi-course meal paired with free-flowing vintage Dom Perignon Champagne. In fact, this route has recently featured Dom Perignon Vintage Rose, which retails for an eye-watering $500 per bottle!
RELATED: Inside the Emirates First Class experience that's yours for just 62k points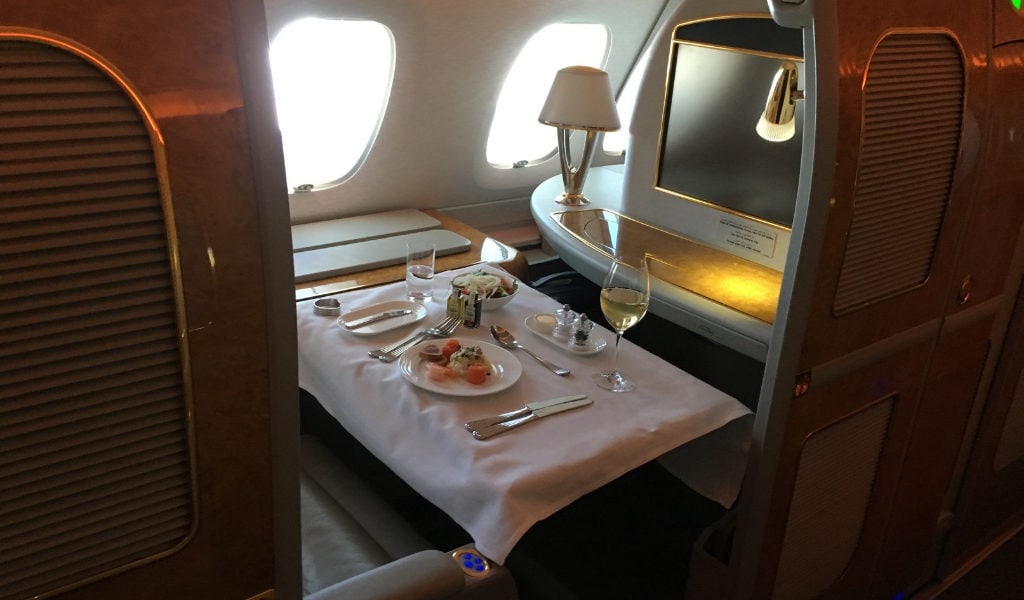 If that hasn't sold you, there's also an onboard shower, plus a chance for a pre-departure visit to the Sydney International First Lounge where you could indulge in an a la carte breakfast and even a Spa treatment before wheels up.
Route 3: Qantas first class Melbourne to Singapore (102,600 points)
At 6 hours and 45 minutes, Melbourne to Singapore is the shortest first class route plied by the Qantas A380. Don't despair, though. That's still ample time to indulge in a Neil Perry degustation menu followed by a doze on arguably the most comfortable bed in the sky (a big call, I know!).
We've located decent availability of at least two award seats in the first three weeks of February 2020. From there, you'll find scattered availability from March to June, with a nice block of availability in July (perfect for escaping the winter chill):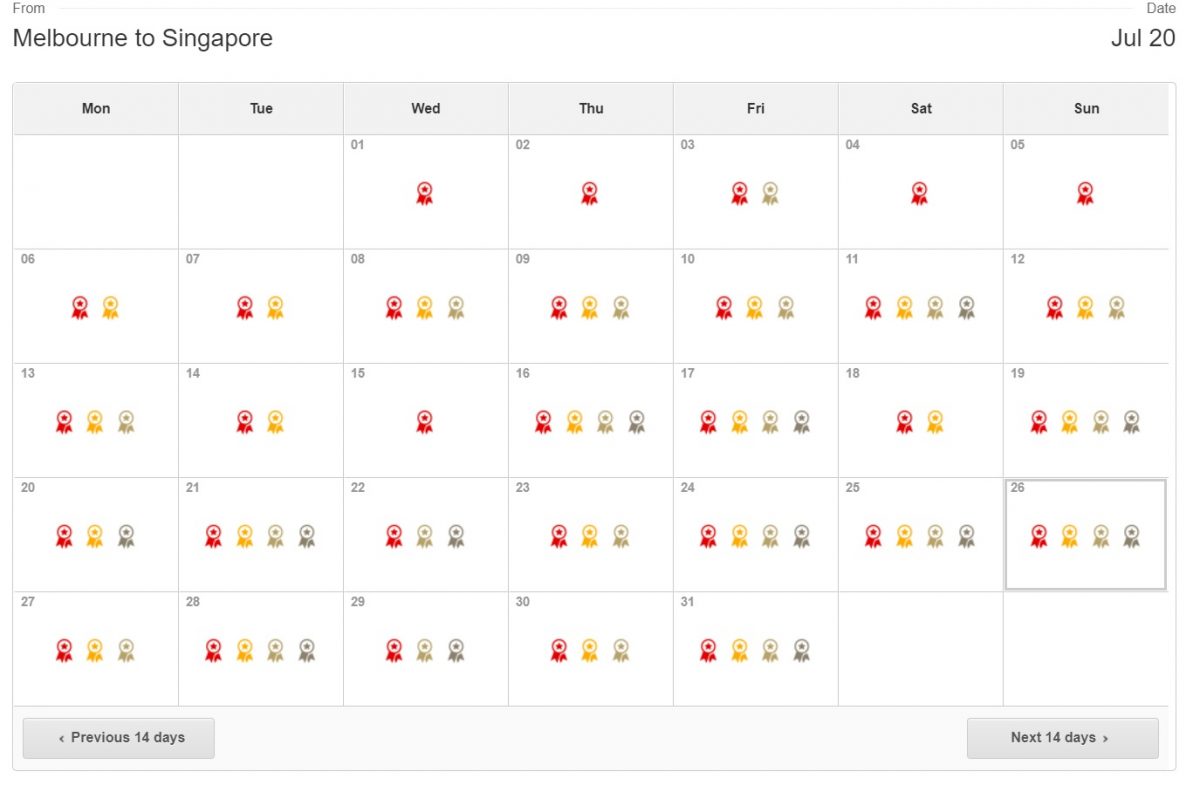 A one-way first-class flight on this route will set you back 102,600 Qantas points and you'll pay approximately $115 in carrier surcharges per person. To find out more about what to expect in first class on this route, check out our comprehensive Qantas first class review here.
Route 4: Qantas first class Sydney to Hong Kong (102,600 points)
The Qantas A380 will ply the skies between Sydney and Hong Kong for seasonal flights between December 2019 to March 2020. Right now, we're seeing at least two seats available on many days between mid-January and late March: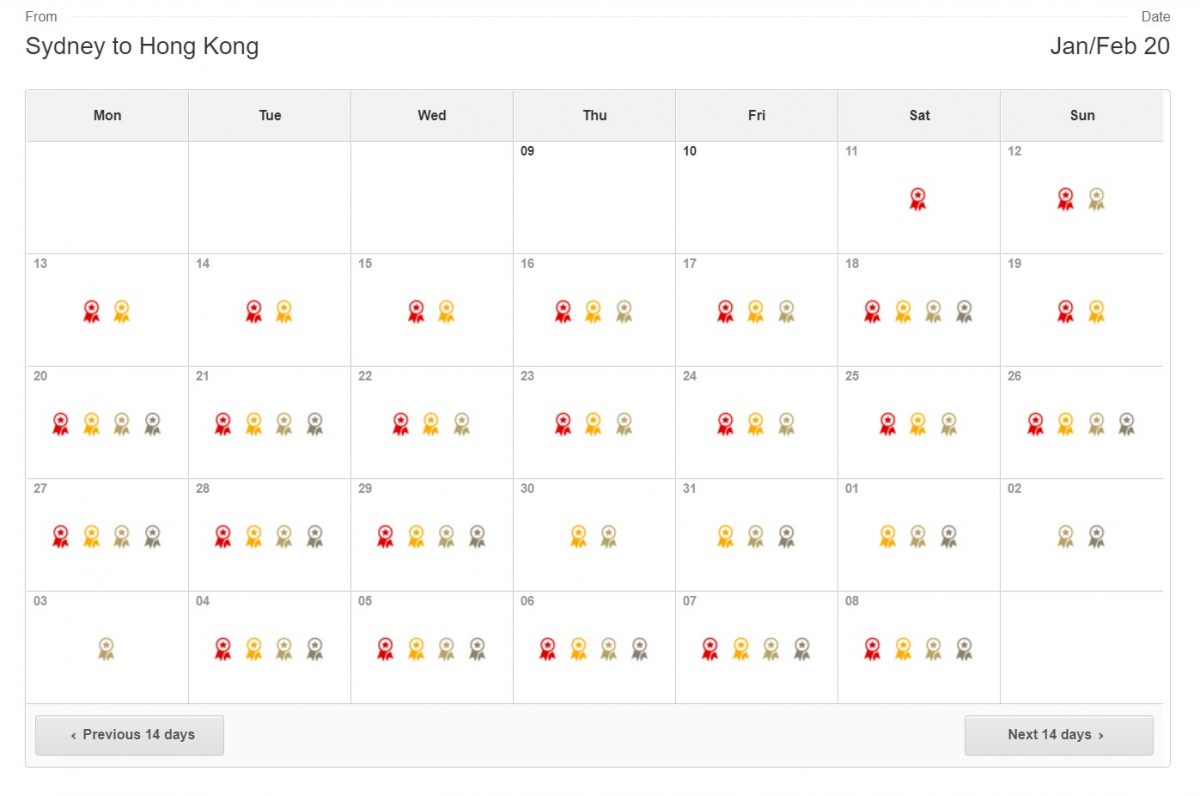 This flight clocks in at just over nine hours, allowing you to maximise your time in the sky. You'll need to outlay 102,600 Qantas points and around $150 in carrier surcharges per person.
Conclusion: Using Qantas Points to book first class flights
As we've highlighted, right now, there are many opportunities to redeem Qantas points for first class flights.
Collect up to 120,000 Qantas Points with a new Qantas credit card, and get flying first class sooner. Browse our featured deals now.
There's no special 'trick' to bookings these seats, either, with all the routes we've listed available for booking to Bronze or above Qantas Frequent Flyer members via the Qantas website.
And, while we've only covered Australian routes, bear in mind there are a range of other international flights that could be booked with Qantas points, too, flying partners including Cathay Pacific, Japan Airlines, Qatar Airways, British Airways and more.
Finally, it's important to note that the availability we've highlighted is correct as at 23 October 2019, and it may be subject to change at any time.
While you're here: Subscribe to our newsletter for the latest tips, deals and news. It only takes a few seconds and we respect your privacy: