Qantas is one of just a handful of airlines to operate a spa for top tier passengers.
Here I am surrounded by walls of cascading greenery in a dimly lit room. Soothing music plays through a speaker, and the scent of aromatherapy oils wafts across the room. Where am I? I could easily be in a remote rainforest retreat, but I'm actually at Melbourne Airport, enjoying a blissful pre-flight massage at the Qantas First Lounge Spa.
With stunning decor and award-winning treatments, the world-class Qantas First Spa should be on the bucket list of any traveller. We've put together this article to provide an overview of the Spa, and to give you the lowdown on how you can book a treatment.
(If you're looking for a comprehensive overview of the Sydney First Class Qantas Lounge, check out our latest write up here)
Who manages the Spa?
The Qantas First Lounge Spa is managed by the Australian skincare and day spa company La Gaia.
The company manufactures a high-end range of Australian botanicals skincare products. You'll find La Gaia products in Qantas business and first-class amenity kits, as well as in Qantas lounges in Australia and abroad.
Additionally, La Gaia operates spa retreats in some of Australia's top boutique destination resorts. Locations include Saffire Tasmania and Elements at Byron.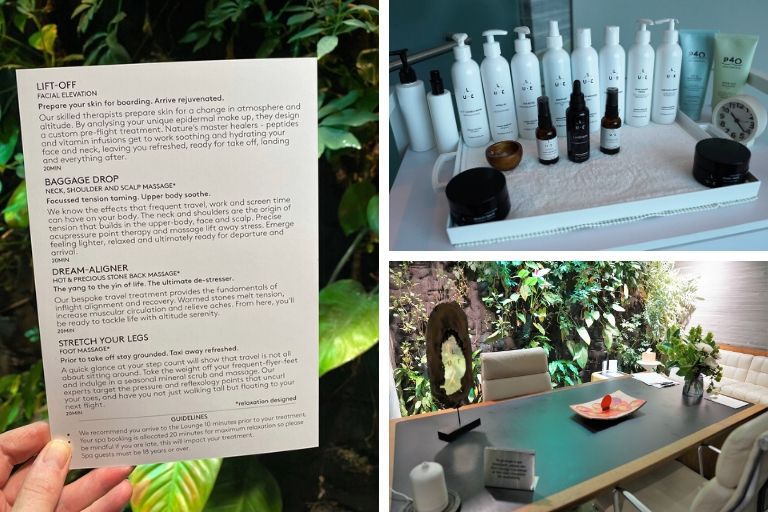 Location of the Qantas First Lounge Spa
There are just two Qantas first spas in operation. The spas are located within the Qantas First Class Lounges in Sydney and Melbourne. These superb spaces are considered by many to be amongst the top airport lounges in the world.
In both locations, you'll find the spa nestled away discreetly at the back of the Qantas First Class Lounge, behind unmarked doors. And with no signage or advertising, without prior knowledge, uninitiated travellers wouldn't really know the Spa is there.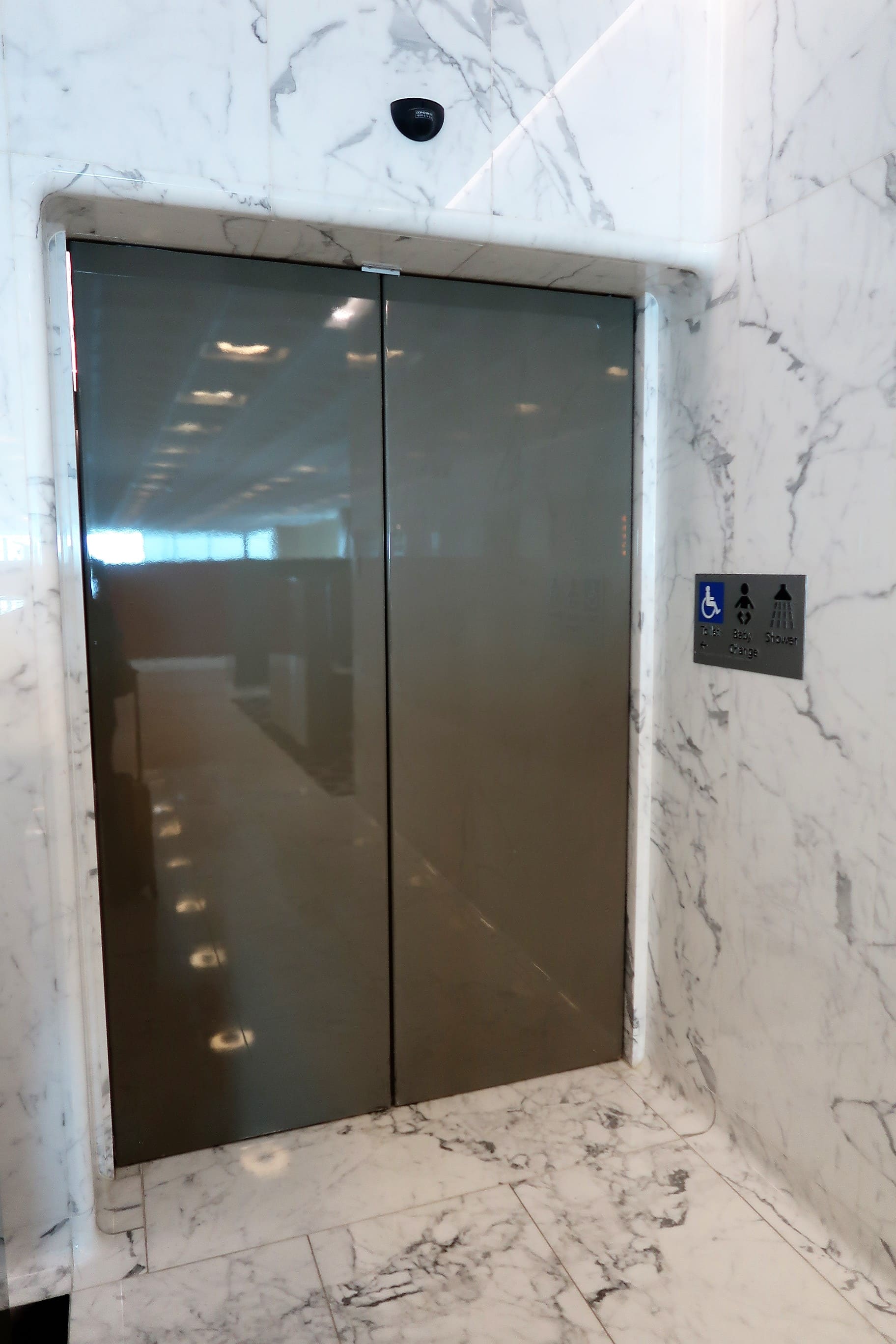 How to get into the Qantas First Lounge Spa
Anyone with access to the Qantas First Class Lounge is eligible to book in for a spa treatment. This includes:
Passengers travelling in Qantas first class
Passengers travelling on Oneworld partners and Emirates first class
Qantas Frequent Flyer members who hold a Platinum or higher membership tier
Those holding Oneworld Emerald membership or Emirates Platinum Skywards status
If you're a lower tier Qantas Frequent Flyer member interested in trying out the Spa, your best bet is to book a first-class flight using Qantas Frequent Flyer points.
Booking an appointment at the Qantas First Spa
Understandably, Qantas first-class passengers get first dibs on treatments at the Qantas First Spa. They'll receive a call from a dedicated host the day before their flight with an offer to pre-book an appointment prior to the flight.
All other travellers need to book in on a 'first come, first served' basis at the Qantas First Class Lounge front desk, so it's important to inquire as soon as you arrive. The front desk will make a booking for you if a slot is available.
The Qantas First Spa treatment options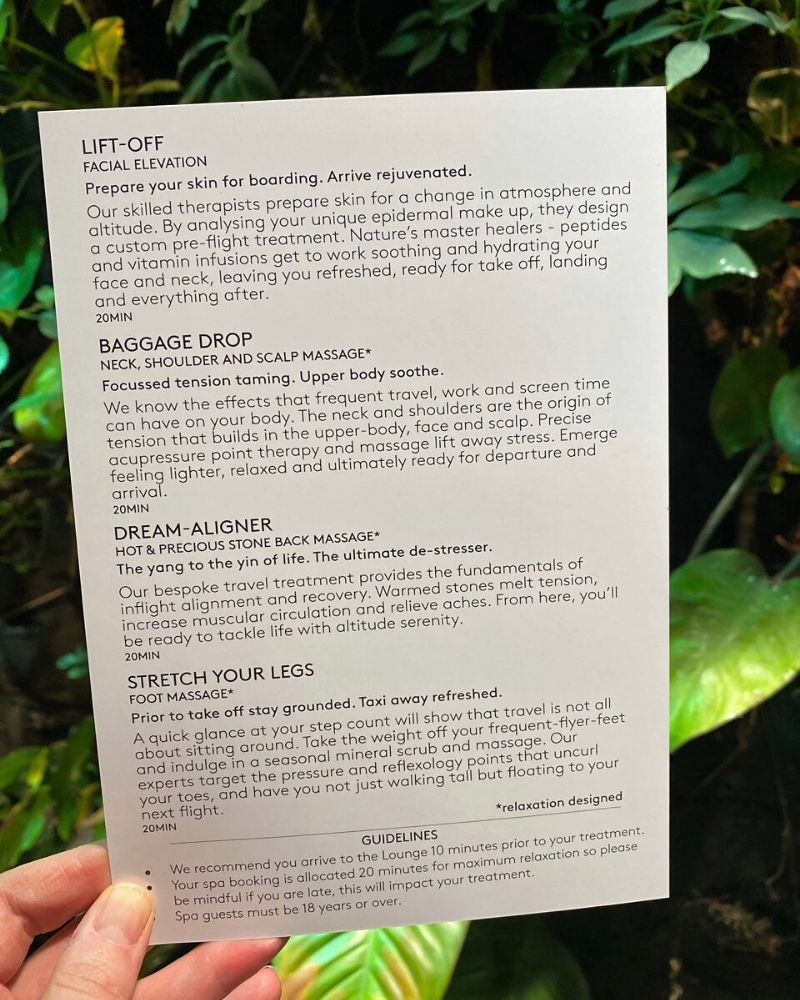 There are four blissful treatments available, and each treatment is a 20-minute treatment duration. On my most recent visit, I sampled the 'Dream Aligner' hot stone massage. As an incredibly relaxing treatment, it didn't disappoint.
All treatments feature La Gaia products.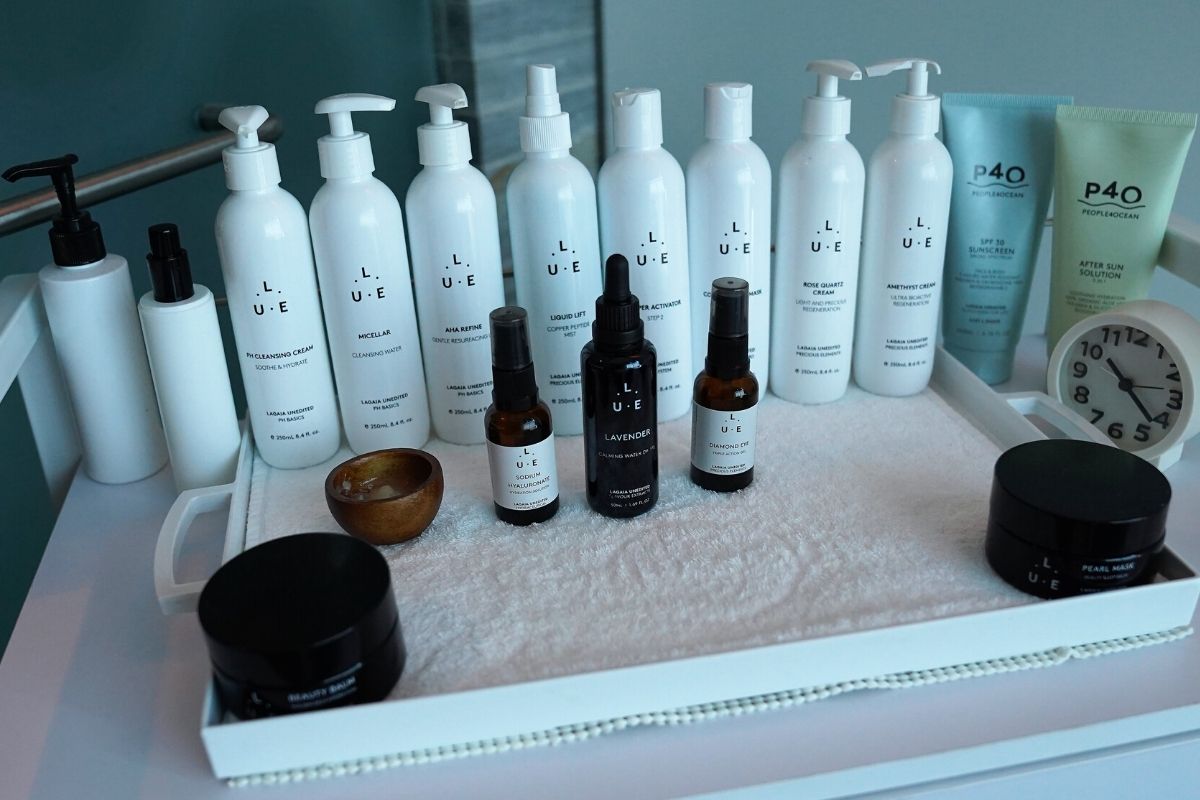 Spa experience
Once it's time for your spa appointment, you'll head through the discreet doors to the spa reception. If it's your first time visiting the Qantas First Lounge Spa, you'll need to allow a few minutes to fill out some paperwork.
However, if you've previously enjoyed a treatment at one of the two facilities, your information will already be on file.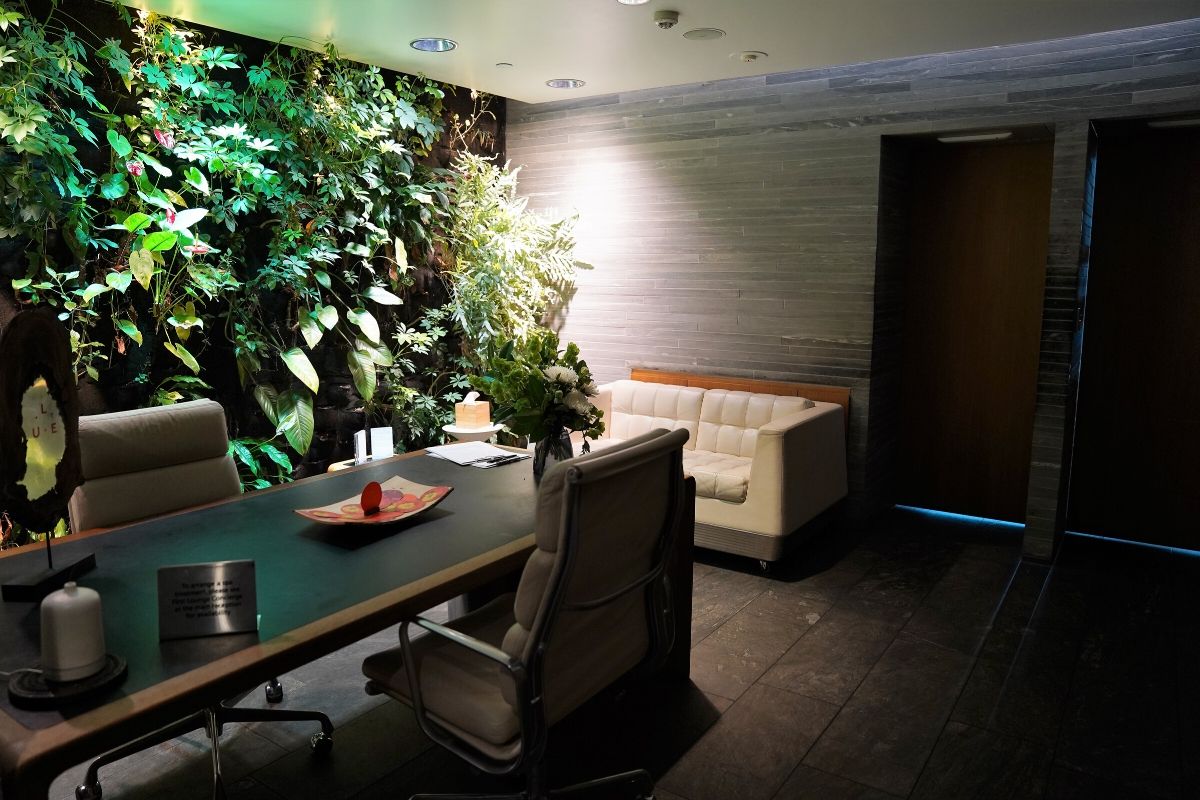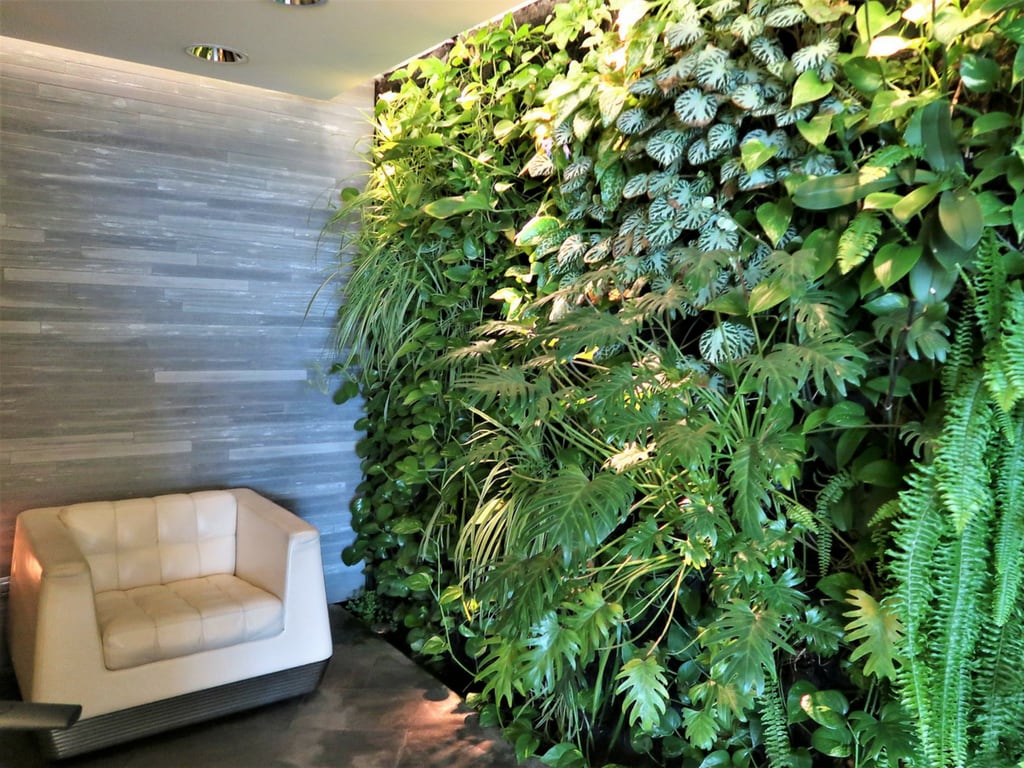 Once your therapist is ready for you, you'll be taken to your private treatment room. We particularly love the Sydney Qantas First Spa treatment rooms. With floor to ceiling greenery, these rooms are truly stunning.
The lush surroundings will instantly transport you to a place of relaxation – if only for 20 minutes!
But the Melbourne treatment rooms are special, too, particularly for aviation enthusiasts. While there are no living walls of greenery, you'll have the option of enjoying tarmac views while you receive your treatment.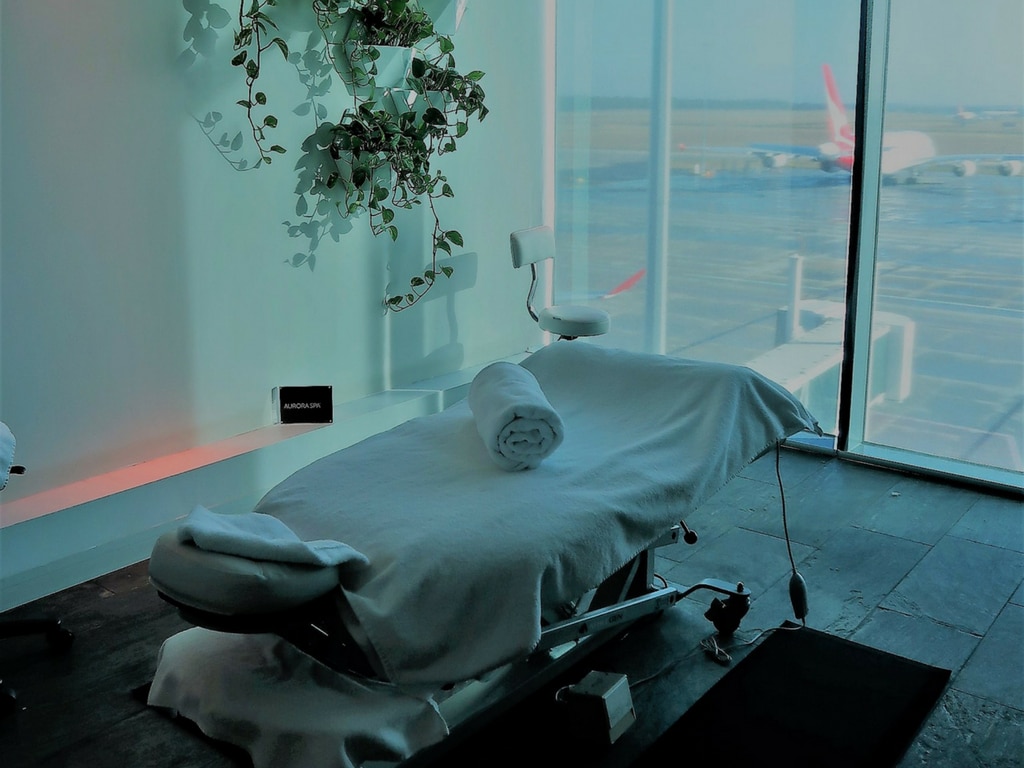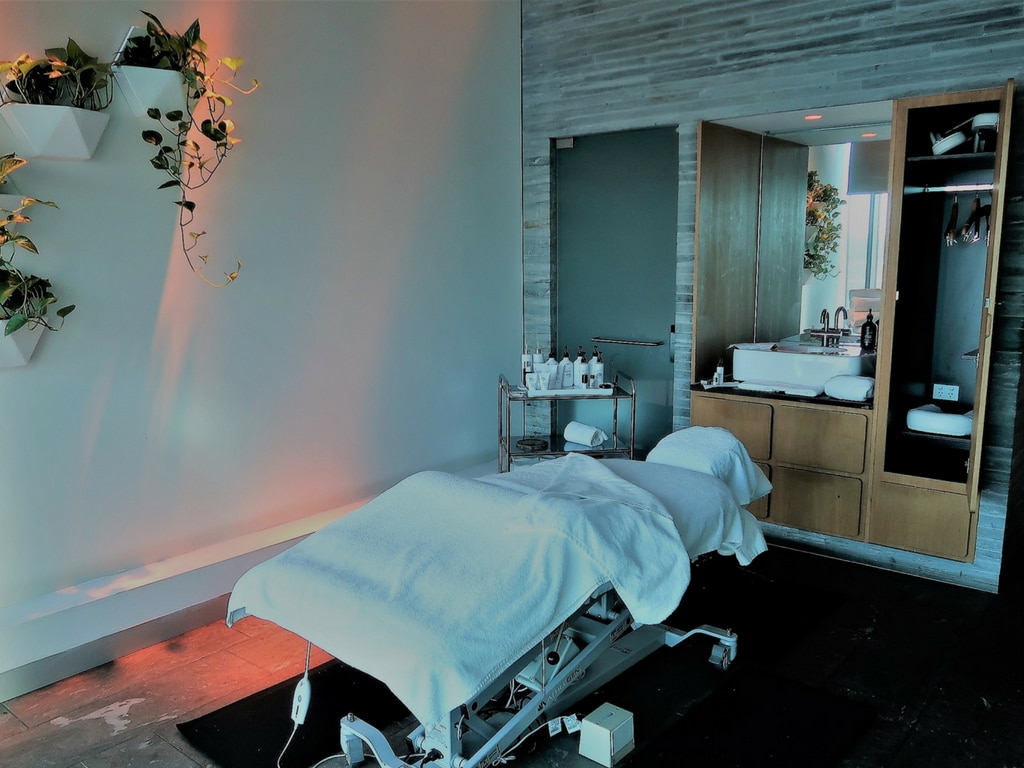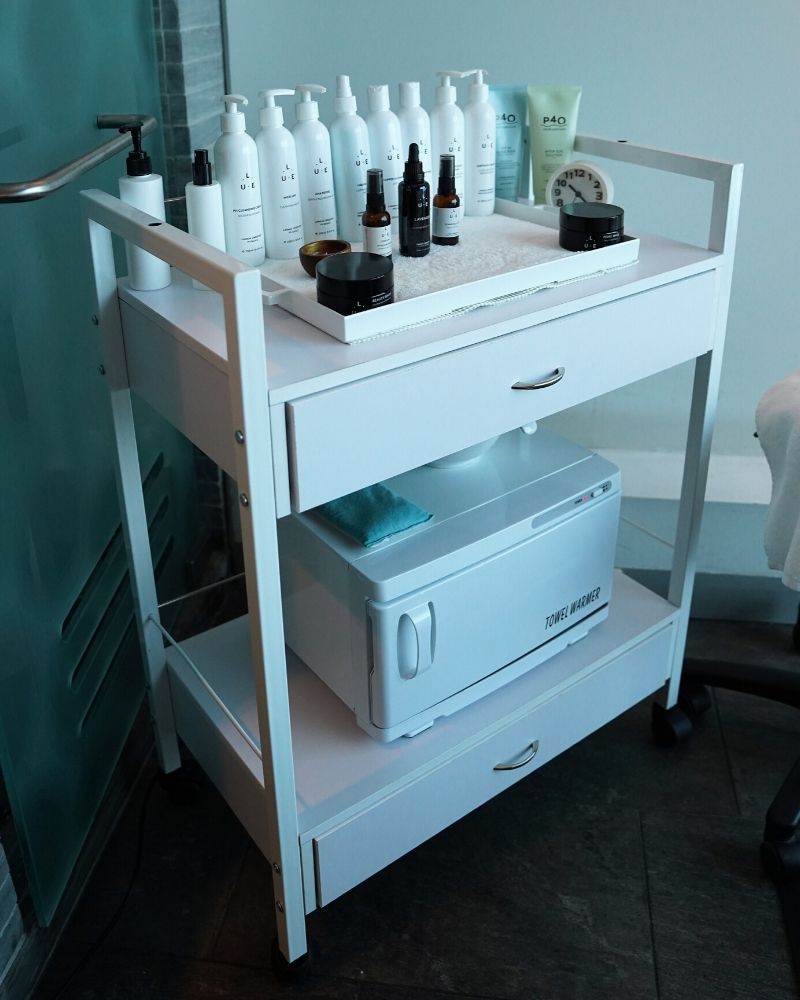 All spacious treatment rooms feature sinks and wardrobes to stow your personal items. Select Sydney treatment rooms also feature showers.
Once you're settled in, your therapist will carry out the treatment, and you'll enjoy your 20 minutes of blissful relaxation. You can then head onwards to your destination, refreshed and rejuvenated.
Final thoughts
The Qantas First Class Lounge is considered one of the best lounges in the world, and the Spa, operated by La Gaia Unedited, really is the ultimate pre-flight indulgence. While appointments are on the short side at 20 minutes duration, the treatments are of a very high standard and are extremely relaxing.
If you're keen to try a treatment and don't hold the required status for entry, consider booking an Emirates or OneWorld airline first-class flight departing from Melbourne or Sydney using Qantas Frequent Flyer points.
While you're here: Subscribe to our newsletter for the latest tips, deals and news. It only takes a few seconds and we respect your privacy: