Loyalty deserves to be rewarded. A velocity points bonus offering with the American Express Velocity Platinum Card is your ticket to a number of extraordinary flying experiences. But how to make the most of an increased Velocity points balance? We sum up five of the best ways to use Velocity points – and there are ideas to suit everyone. Whether you prefer to travel domestically, or you're searching for inspiration for an overseas getaway, doing it with points is a fantastic way to spoil yourself.
1. Virgin Australia 'The Business' – Sydney, Melbourne or Brisbane to Los Angeles (95,500 velocity points one way)
Virgin Australia has a brilliant reputation as one of the very best Business Class products for flights between Australia and the US. How? It's 'The Business'. The fully revamped 777 service offers the benefit of 1-to-1 configured business class 'suites'. Enjoy the luxury of dine-on-demand service, complete with vintage champagne and a menu designed by renowned Australian chef Luke Mangan. And then…? You'll love the cosy comfort of settling down for sleep in a converted, fully-flat bed. Complimentary luxury amenity kits and Juli Grbac pyjamas are an added bonus.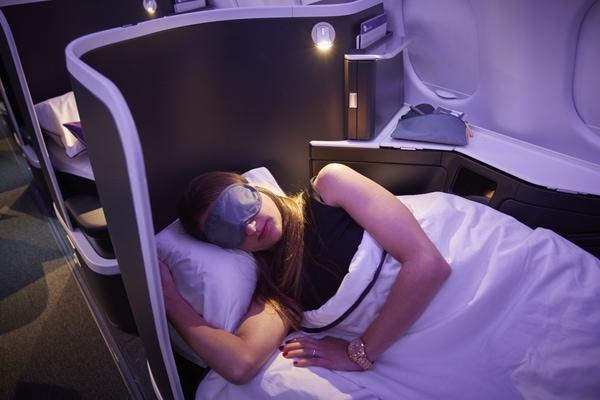 Fancy a drink or two at the bar during your flight? Of course! The service also now features a business class bar in the sky.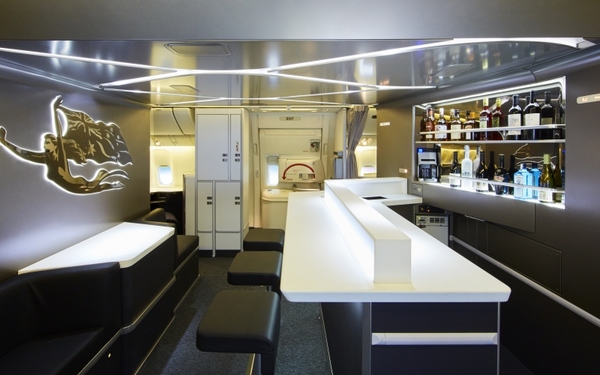 Like Qantas, there is an incredibly high demand for business class award flights on these routes – so it pays to be flexible. To maximise your chance of finding seats, we recommend you move quickly and check the Virgin Australia website for availability as soon as the seats for your preferred dates are released (generally, 330 days beforehand). Safe travels!
2. Singapore Airlines A380 First Class Suites – Sydney or Melbourne to Singapore and on to Hong Kong (95,000 velocity points one way)
Singapore Airlines has a solid reputation for setting the standard in first-class travel. And it's all about their legendary attentive service and excellent hard product.
Did you know that you can now book Singapore Airlines first-class flights on the Virgin Australia website? Handy! The airline's flagship 'Suites Class' on the A380 is one of my all-time favourite first-class redemption options (you can check out my review of the incredible new A380 suite here). And first class on the 777 is hard to beat, too. The A380 departs from both Melbourne and Sydney all year round. Both the original and new A380 suites are amazingly luxurious.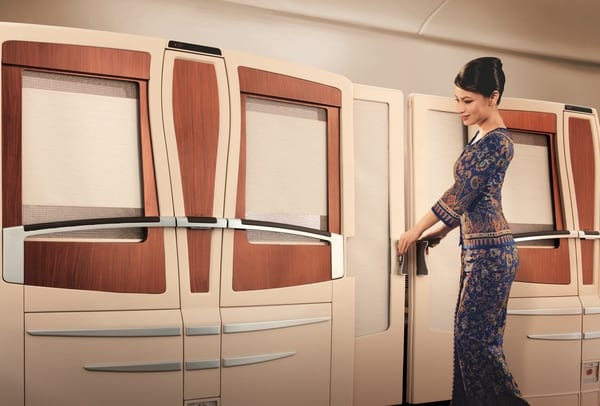 To set the tone, you'll be offered a choice of not one, but two top-shelf champagnes – Vintage Dom Perignon and Krug NV – even before take-off.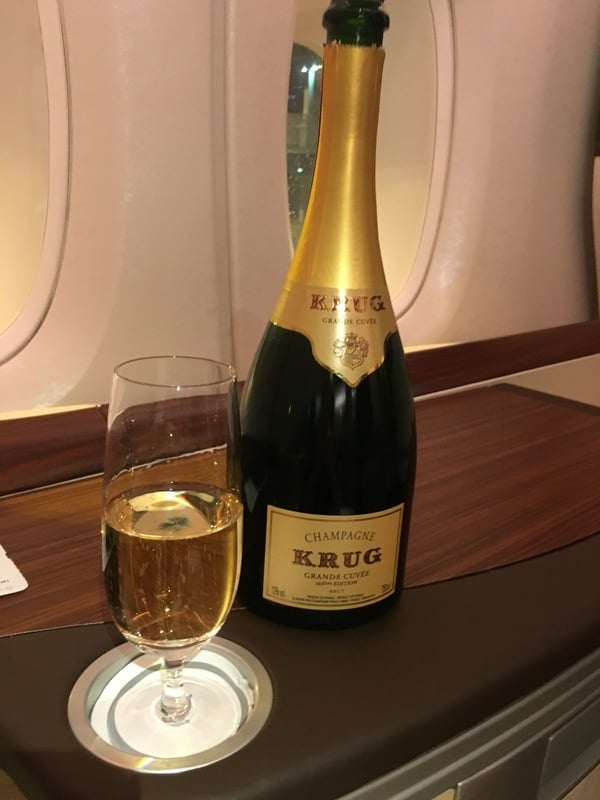 On my last Suites journey, I chose Krug. Then, I settled back to enjoy a decadent meal, which includes caviar on most services. Delicious!
For premium convenience, Singapore Airlines also allows you to choose your main meal before you fly, using the 'Book the Cook' advance meal ordering service. That's service!
Note that Virgin Australia and Singapore Airlines also provide a reciprocal points transfer scheme that allows members to move points instantly between the two programs. Velocity points transfer to Krisflyer at a rate of 1.35 to 1.
The Champagne Mile Tip:
Continue on in first class (for no extra points cost) for a flight to Hong Kong. Not only will you score four more hours at the pointy end of the plane, but you'll also have the pleasure of experiencing Singapore Airline's flagship lounge 'The Private Room' at Changi Airport. The Private Room is only accessible to travellers heading outbound in First or 'Suites' class with Singapore Airlines. It has a certain exclusivity that gives you a calm, quiet area to relax before your flight. In the lounge, you can look forward to the elegant a la carte dining room and choose from dishes such as lobster and foie gras before you board your flight. We've previously reviewed the lounge here.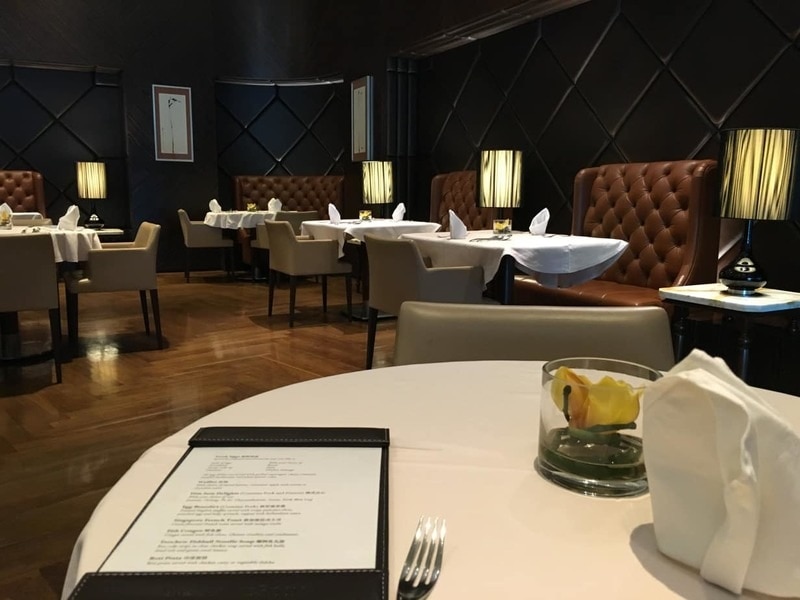 3. Virgin Australia 'The Business' – Melbourne / Sydney / Brisbane to Perth (71,000 velocity points return)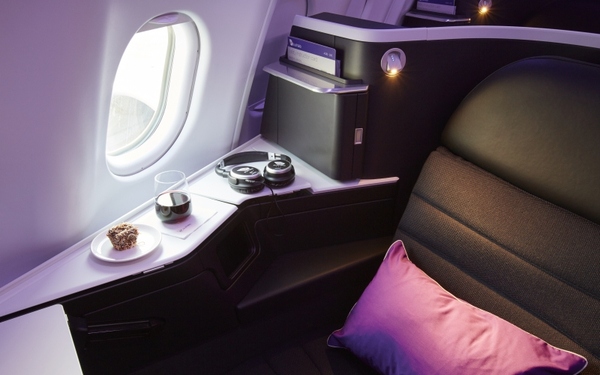 Virgin Australia's A330 'The Business' goes head-to-head against the Qantas A330 business suite on highly competitive routes from Sydney, Melbourne and Brisbane to Perth. A return trip on this service comes in at just 71,000 points.
You'll enjoy the convenience of priority check-in, priority boarding and access to the Virgin Australia lounge at the airport. Onboard, stretch out and relax in a seat that converts to a 203cm fully flatbed. After tasting the premium food and beverages, with a menu designed by renowned Australian chef Luke Mangan, it will be hard to go back to anything less. Check out a review of TCM contributor Brandon Loo's recent trans-continental flight in 'The Business' here.
4. Virgin Atlantic 'Upper Class' – New York to London (99,000 points return)
Perhaps you've booked a trip to the States, and you'd like to tack on a stylish side trip to Europe? Easily done! You can book direct flights from New York to London with Virgin Atlantic Upper Class for just 49,500 Velocity points one way, or 99,000 points return. Brilliant!
Depart from New York JFK and enjoy rock-star treatment at the Virgin Atlantic Clubhouse – offering bona fide Champagne, spa treatments, a Bumble and Bumble salon, pool tables and more – it deserves its reputation as one of the best airline lounges in the world.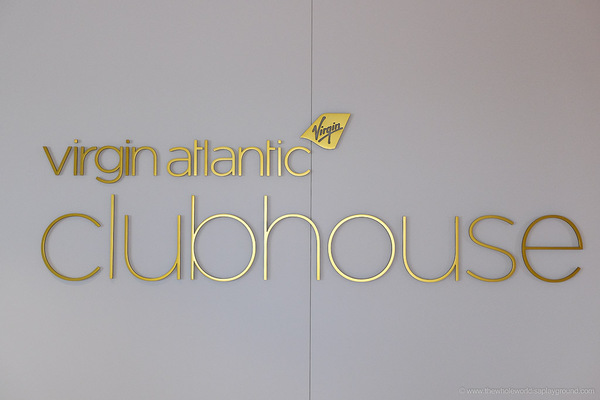 5. Virgin Australia economy – Zone One routes (93,000 velocity points for 12 trips)
Perhaps short domestic hops are more your style, or you're planning a family getaway? Whatever the case, you can use 50,000 Velocity Points on no less than 6 single economy trips between Zone one routes such as Sydney and Melbourne, flying Virgin Australia's trusty Boeing 737. And with the American Express Velocity Platinum card offering two passes to the Virgin Australia lounge each year, you'll be able to take advantage of a few visits before you fly.
While you're here: Subscribe to our newsletter for the latest tips, deals and news. It only takes a few seconds and we respect your privacy: