AMEX Membership Rewards points are an extremely valuable points currency, particularly when it comes to redeeming for accommodation with Marriott Rewards.
Thanks to a merger with Starwood Preferred Guest, AMEX card members in Australia have access to Marriott Rewards points, unlocking some excellent redemption opportunities. With a number of properties commanding in the hundreds of dollars per night in peak season, using your points for hotel reward nights could potentially save you a stack of cash on your next trip.
In this post, we'll explain how you can convert your AMEX Membership rewards for nights at Marriott hotels, and provide an overview of some amazing properties you could book with points.
Marriott Rewards Points? Why?
Marriott Rewards isn't a points currency we hear much about in Australia, but it's one that should be on your radar (at least for now).
In a nutshell, Starwood Hotels and Marriott Hotels are currently in the process of merging. This has opened up the opportunity for Australian AMEX cardholders to transfer AMEX Membership Rewards points to Starwood Preferred Guest (SPG) Starpoints before converting them at a favourable rate to Marriott Rewards.
American Express Membership Rewards points transfer to SPG at a 1:0.5 ratio across all four programs ('Ascent Premium', 'Ascent', 'Gateway' and 'David Jones'). Until 1 August, 1 Starpoint converts to 3 Marriott Rewards points, meaning that you'll unlock 75,000 Marriott Rewards points with 50,000 AMEX Membership Rewards points.
In this post, we'll outline our top picks of properties you could redeem with Marriott Rewards points from now until 1 August, when the next phase of the merger with SPG comes into play. From rainforest luxe in Asia to chic European hotels, there are some incredible properties you could stay at, simply by using 50,000 AMEX Membership Rewards points.
I've used points for a number of these Marriott properties myself, and many more are on my personal bucket list.
Note that the list covers Category 1 to 5 properties only. Keep an eye out next week for our list of Categories 6 and above (including Ritz Carlton tiers 1 through 5).
Category 1 (7,500 Marriott Rewards points per night)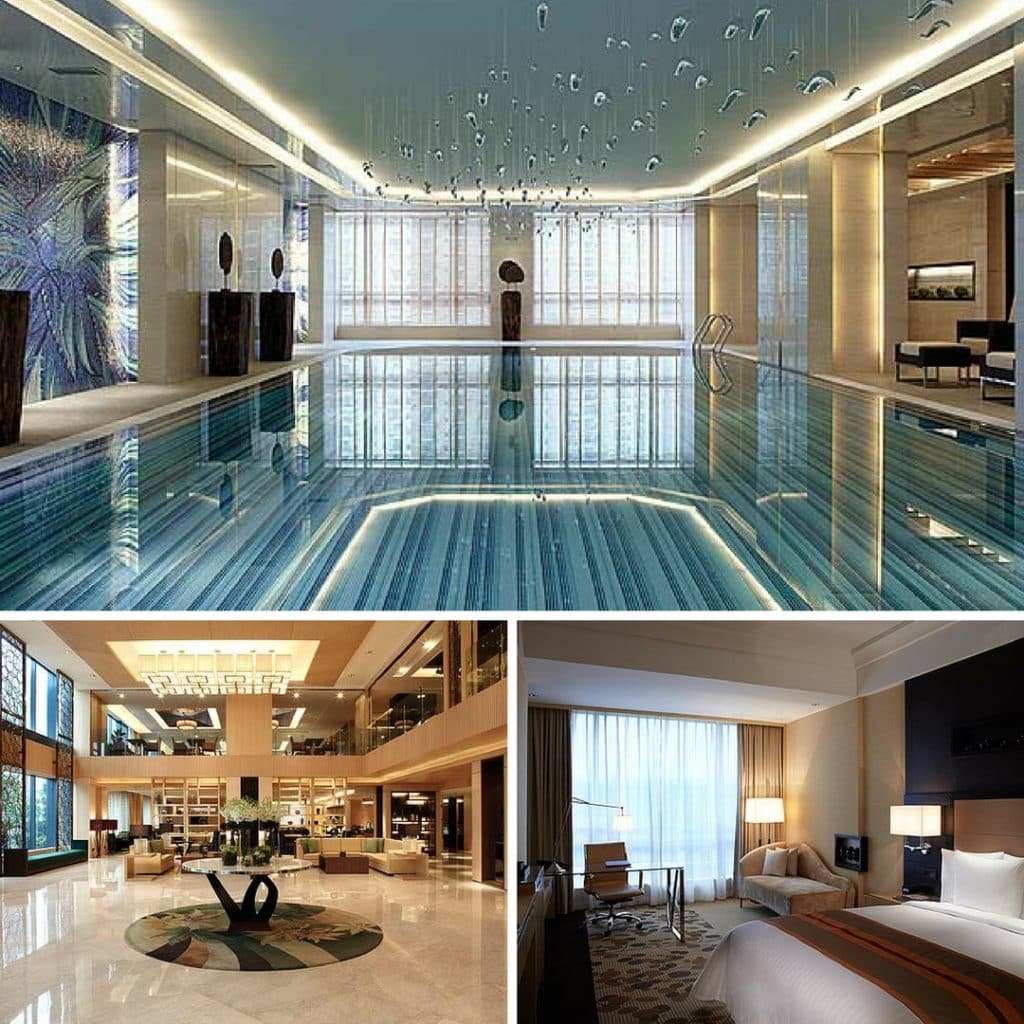 A Marriott Rewards Category 1 property costs just 7,500 Marriott points to redeem for one night, with your fifth consecutive award night at the same property redeemed for free. This means that 75,000 Marriott Rewards points could technically be used for a total of twelve nights accommodation at Category 1 Marriott properties. While we're not suggesting you'd use all of your Marriott Rewards points to book Category 1 properties, in theory, you could potentially fund almost two weeks of accommodation by doing so!
As you'd expect from the cheapest tier of properties, many hotels are located in commercial areas and there are slim pickings in popular tourist destinations. However, there are definitely some bargains to be found on the list.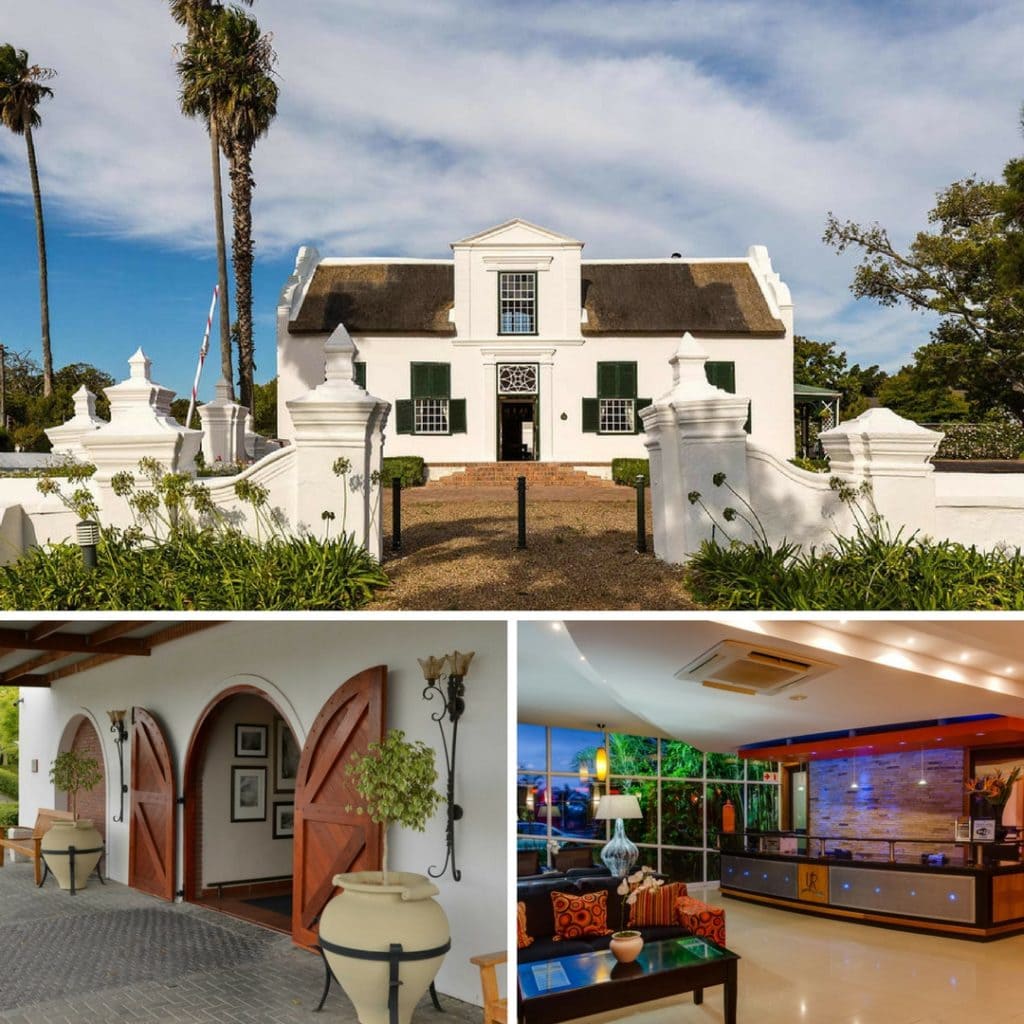 In China, for example, travellers can access multiple Category 1 hotels that represent great value. Several Category 1 hotels are located within Shanghai. Our pick of these is the Courtyard Shanghai Central. The hotel is in a convenient location near Jing An Temple and People Square. It offers stunning views, large guest rooms, an executive lounge and a stunning indoor pool.
A top-rated hotel (at the time of writing, according to Trip Advisor, it's ranked 25 out of 5,307 hotels in Shanghai), it typically commands around $200 AUD per night – representing excellent value if booked with points. There is also good value to be found in Category 1 properties for travellers venturing to South Africa. A total of 30 Category 1 properties are on offer here, through Marriott's partnership with the Protea Hotels chain.
We've picked two well-regarded options in the Cape Town area for history and wine buffs: The Protea Hotel Cape Town Mowbray offers guests the chance to stay in a Cape Dutch manor, while Protea Hotel Cape Town Durbanville is surrounded by D'Aria Wine Estate's award-winning vineyards on one of the Cape's oldest farms. Further afield, the Protea Hotel Umfolozi River is located in the Greater Hluhluwe/Umfolozi Game Reserve area, around 40km north of Richards Bay.
Category 2 (10,000 Marriott Rewards points per night)
Marriott Rewards Category 2 properties command just 10,000 Marriott points per redemption night, and this is where the accommodation quality really ramps up. Your 50,000 AMEX Membership Rewards points can be used for a total of 8-night accommodation in Category 2 properties (including one 'fifth night free').
For ski enthusiasts who are open to travelling somewhere new, the Park Chalet Shahdag Autograph Collection offers high-end ski-in, ski-out accommodation in the emerging resort of Shahdag, Azerbaijan.
A large number of Category 2 properties are located in Spain, where Marriott's partnership with AC Hotels opens up many options. You could choose to stay in the heart of La Rioja wine region at the AC Hotel Logrono, Spain.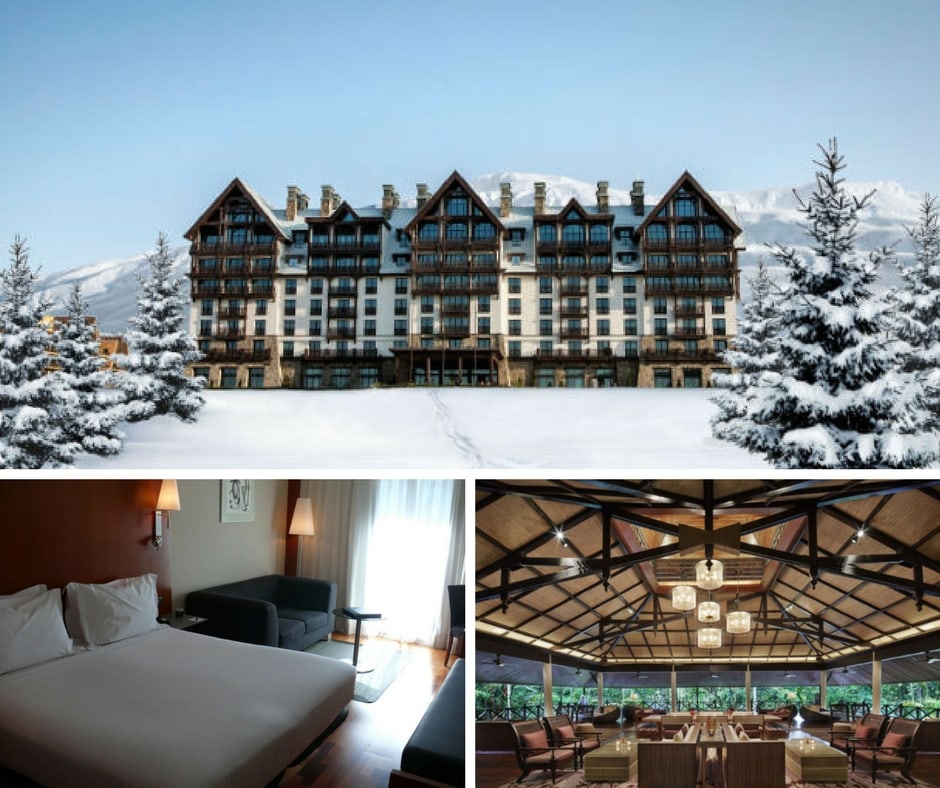 Slightly further afield, the Courtyard Brno, Czech Republic, offers good value. In fact, I've just booked several award nights here for a family member for the upcoming Brno MotoGP – at 20,000 Marriott Rewards points vs $450 per night, I'm getting exceptional value from my points!
And for a luxe retreat a little closer to home, the Mulu Marriott Resort & Spa, Borneo, Malaysia offers 5-star accommodation in a lush tropical rainforest setting. With gorgeous treehouse inspired rooms and suites, this Category 2 property is on my personal bucket list. It's located within the Gunung Mulu National Park, a UNESCO World Heritage Site.
Category 3 properties (15,000 Marriott Rewards points per night)
With 50,000 AMEX Membership Rewards points, you can access up to 6 nights accommodation in a Marriott Category 3 property, including one 'fifth night free'.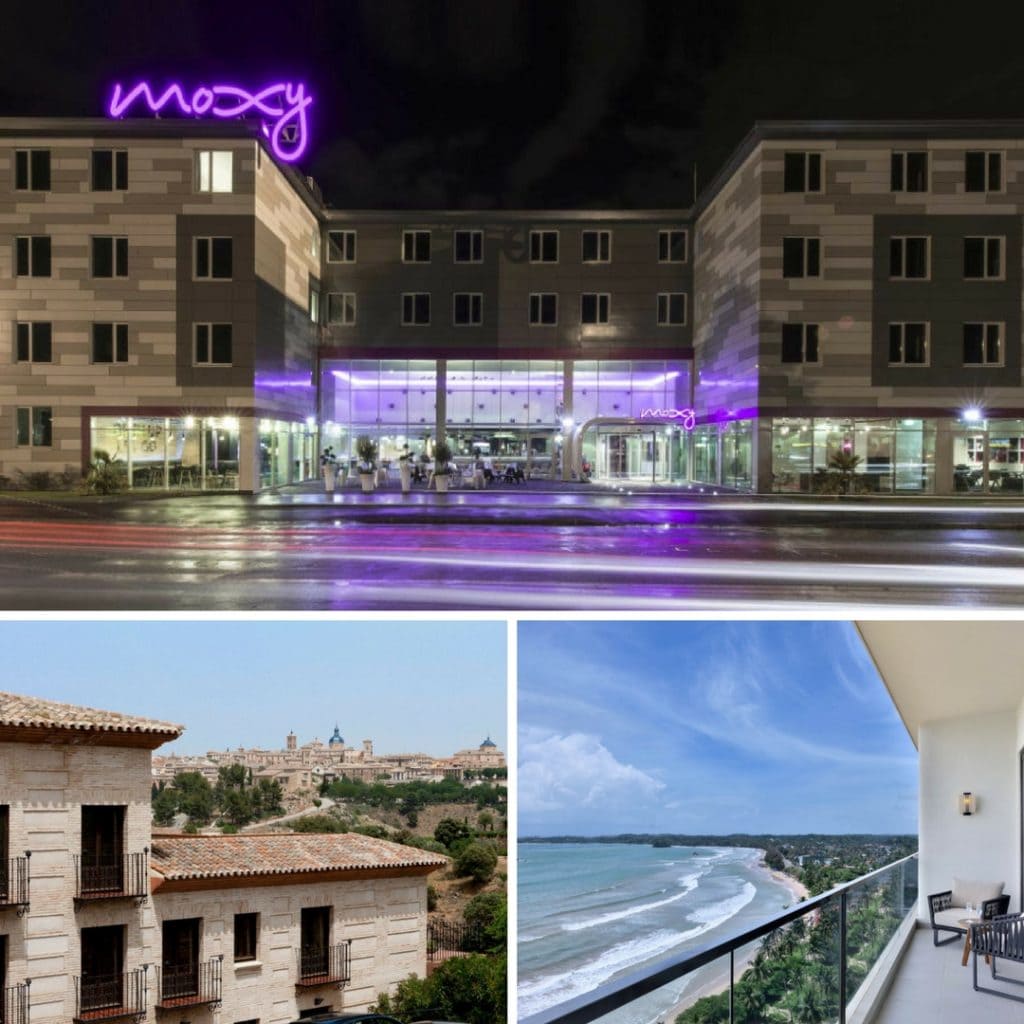 Our top pick of Marriott Category 3 properties goes to the newly opened Weligama Bay Marriott Resort & Spa. Set in a charming fishing village in southwestern Sri Lanka, an increasingly popular holiday destination for Australians, this beachfront property offers all-ocean facing accommodation, right in the heart of Weligama Bay.
Other top Category 3 picks include the Courtyard Hong Kong Sha Tin, located in the New Territories, a short subway ride away from the heart of Hong Kong's city centre, the AC Hotel Toledo, Spain and the chic Moxy Milan Malpensa.
Category 4 properties (20,000 Marriott Rewards points per night)
A Marriott Category 4 property costs 20,000 Marriott points to redeem for one night, so 50,000 AMEX Membership Rewards points will only get you three nights accommodation (with 15,000 points left over). However, by earning just 5,000 more Marriott points (3,332 AMEX MR points, which would take just $1,110.66 in spending at major supermarkets with the Platinum Edge Card), you'd be able to redeem a fourth night (and a subsequent fifth night for free if redeeming all nights at the same property).
Our top pick of the Category 4 properties is the Hotel & Spa do Vinho, Autograph Collection – Marriott, Brazil. This absolutely stunning Autograph Collection property is located in the heart of Vale dos Vinhedos, one of Brazil's best wine regions.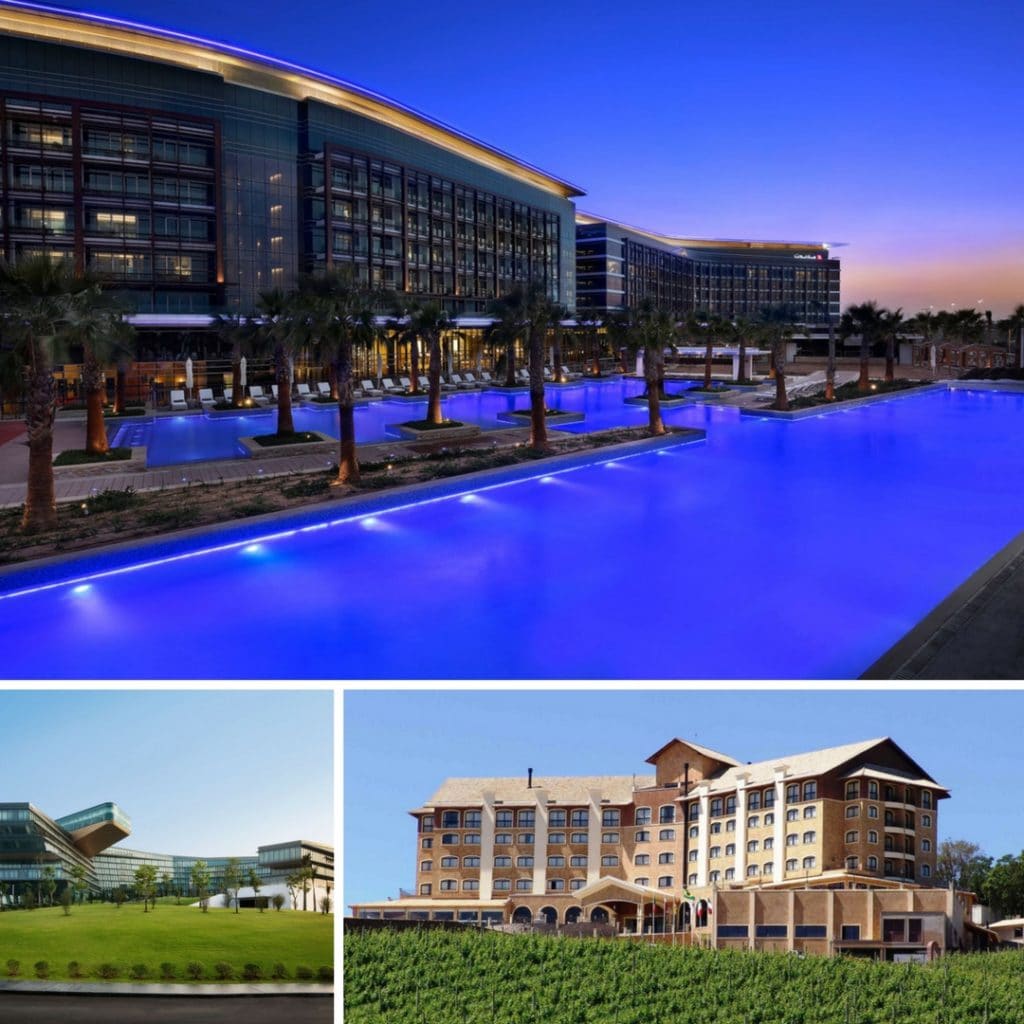 In Asia, you can access a number of Category 4 properties from the flagship JW Marriott brand, including the JW Marriott Hotel Hanoi, the JW Marriott Jakarta and the JW Marriott Hotel Shanghai Changfeng Park.
And over in the Middle East, the stunning Marriott Hotel Al Forsan in Abu Dhabi is definitely worth a look.
Category 5 properties (25,000 Marriott Rewards points per night)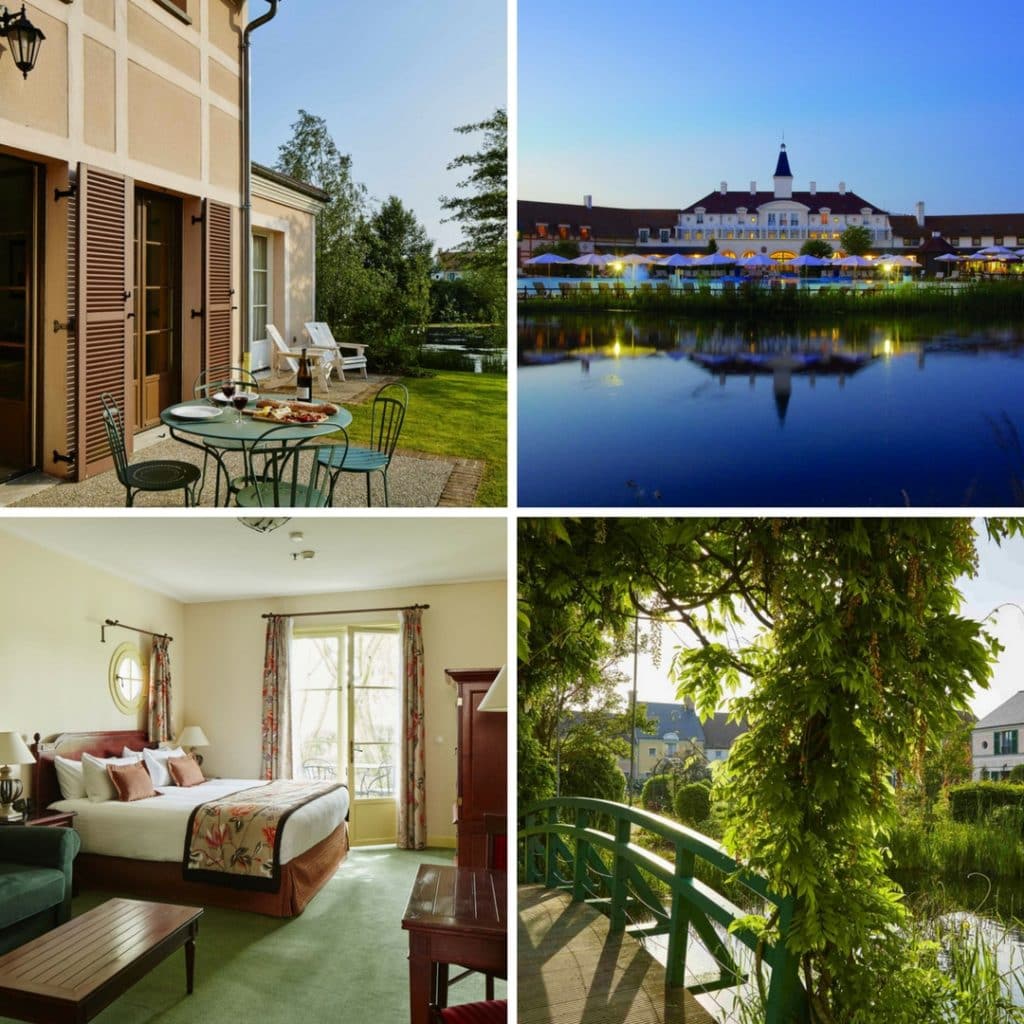 At a cost of 25,000 Marriott Rewards points per night, 50,000 AMEX Membership Rewards points unlock exactly three nights accommodation. There are a large number of quality properties in Category 5, and for this post, we've chosen to focus on offerings in Europe and the USA.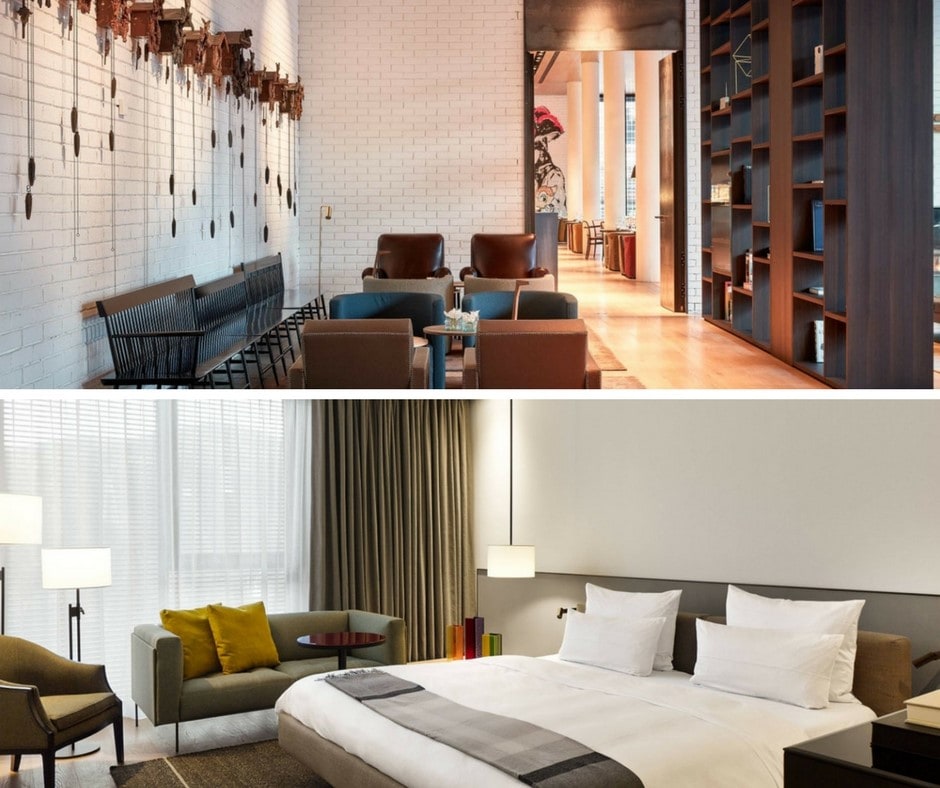 Our top pick in Europe goes to Marriott's Village d'ile-de-France, which is perfect for families. It features townhouse style accommodation located just four miles from Disneyland Paris. At the time of writing, rooms in peak summer season typically command around $600 per night.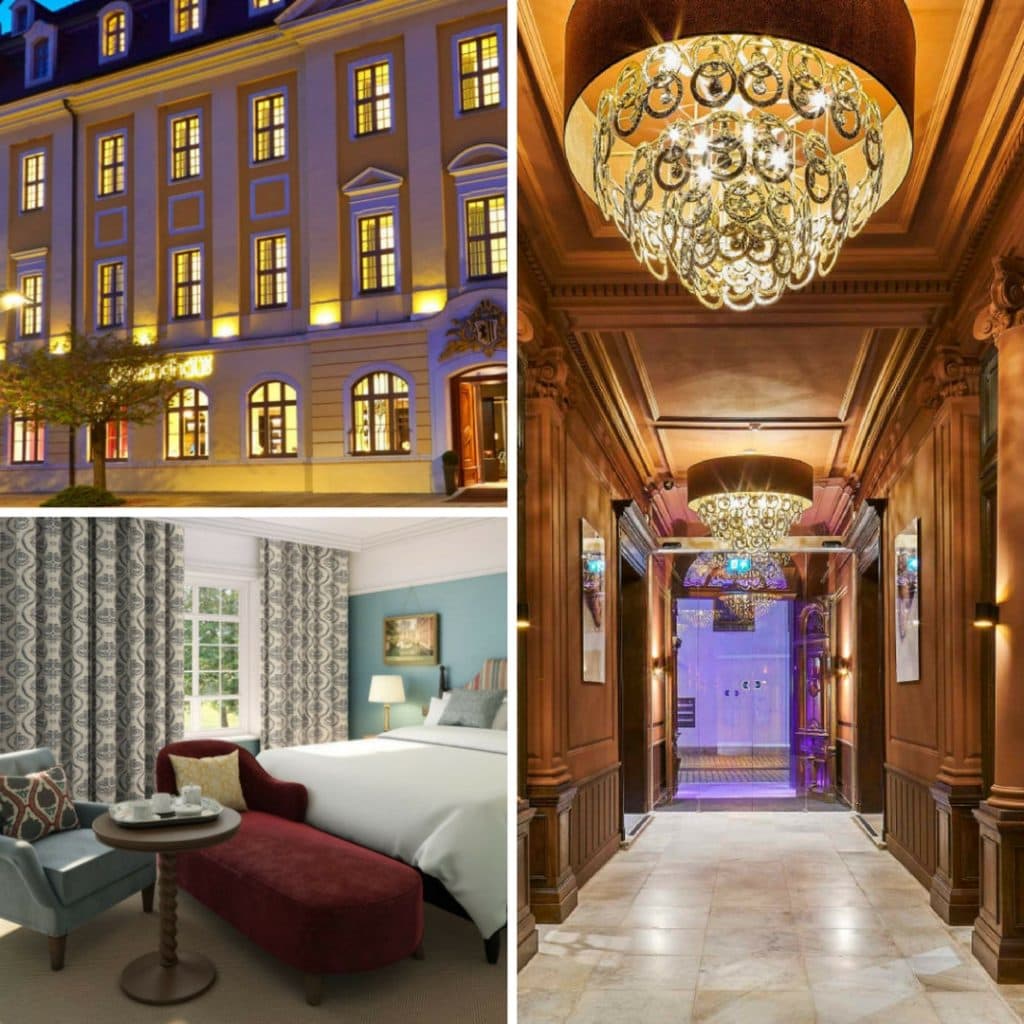 Next up is Roomers, Autograph Collection, located in Baden Baden, a spa town in Germany. This seriously stylish design hotel was created by the renowned Italian interior designer Piero Lissoni. The hotel boasts 130 rooms and suites. It takes relaxation to the next level with a spacious wellness area with its own spa terrace, a rooftop infinity pool and a rooftop lounge bar.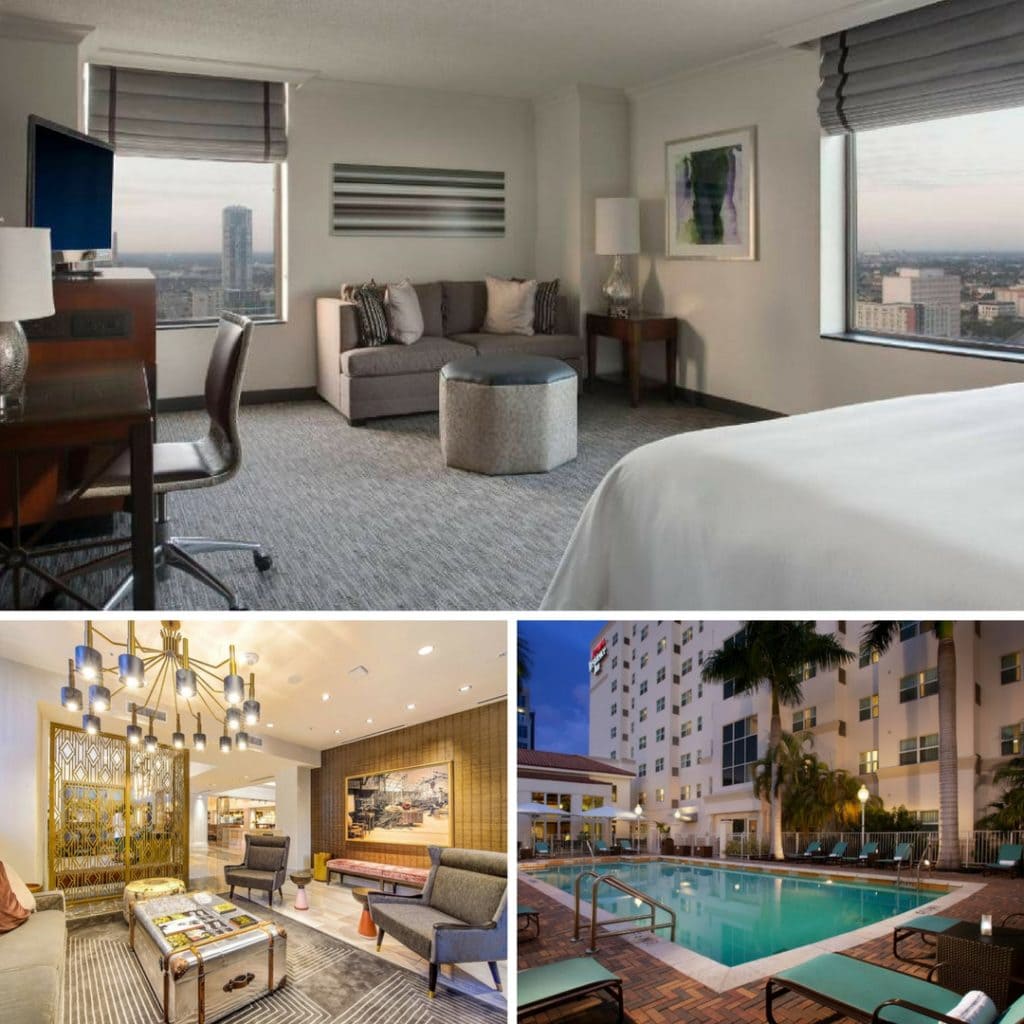 There are a number of other stunning European Autograph Collection properties in Category 5 that warrant a mention. These include the Gewandhaus Dresden Autograph Collection, the University Arms Autograph Collection Cambridge (opening July 2018) and the Hotel Nassau Breda Autograph Collection, The Netherlands.
Over in the USA, the JW Marriott Houston is definitely worth a look. With a central location and a rooftop pool, rates at this hotel typically hover around $400 per night. Or, explore South Florida in style from the Residence Inn Miami Aventura Mall. This all-suite property is located close to shopping and beaches. And finally, if you're after a touch of history in downtown Baton Rouge, consider a stay at the Watermark Baton Rouge, Autograph Collection, located in a renovated 1927 skyscraper.
Current Marriott Rewards award night chart (valid until August 1)
For reference, we've included the current Marriott Rewards award night chart for Category 1 through to 5 properties below, along with the number of nights you could access with AMEX Membership Rewards points. As can be seen, 50,000 AMEX Membership Rewards points could net you from twelve nights in Category 1 properties, down to three nights in properties classified in Categories 4 and 5. Of course, you can always mix and match your redemptions.
| | | |
| --- | --- | --- |
| Marriott Rewards Category | Marriott Rewards Points needed | Nights avail. with 50,000 AMEX MR |
| 1 | 7,500 | 12* |
| 2 | 10,000 | 8* |
| 3 | 15,000 | 6* |
| 4 | 20,000 | 3 |
| 5 | 25,000 | 3 |
*As we've mentioned, the 'fifth night free' bonus night we've applied to Categories 1 – 3 is only applicable if you redeem for four sequential award nights at one property.
A quick note about Marriott Rewards Point Savers
Marriott Rewards currently offers discounted reward night redemptions for selected hotels through the 'Point Savers' scheme. Typically, reduced rates are offered at off-peak times, and we've not factored in these potential discounts to our write up.
A new award chart, featuring off-peak, standard, and peak pricing, will come into effect on August 1, 2018. You can find more information about the current Point Savers scheme here.
If you enjoyed our write up, stay tuned for our roundup of top Marriott Category 6 and above properties (including Ritz Carlton Tier properties). Or, to do your own research, click here to search through the full list of Marriott properties.
While you're here: Subscribe to our newsletter for the latest tips, deals and news. It only takes a few seconds and we respect your privacy: