A perfect pairing: Good wine and travel often go hand-in-hand, but for the first time, we're seeing the two combine like never before
Disclaimer: The Champagne Mile holds no commercial relationship with Invivo Wines. The Champagne Mile is not suggesting that Invivo Wines originate from the Champagne Appellation of Controlled Origin.
Introducing Invivo Air: Scheduled for January 2023, the world's very first winery airline's sold-out maiden voyage is about to make a historic take-off.
New Zealand's Invivo Wines is typically known for award-winning, locally produced Sauvignon Blanc, Rosé, and Pinot Noir. It boasts some classy collaborations with Graham Norton and Sarah Jessica Parker.
Naturally, the New Zealand wine producer is now making moves to put business class in every glass with an air adventure for wine connoisseurs.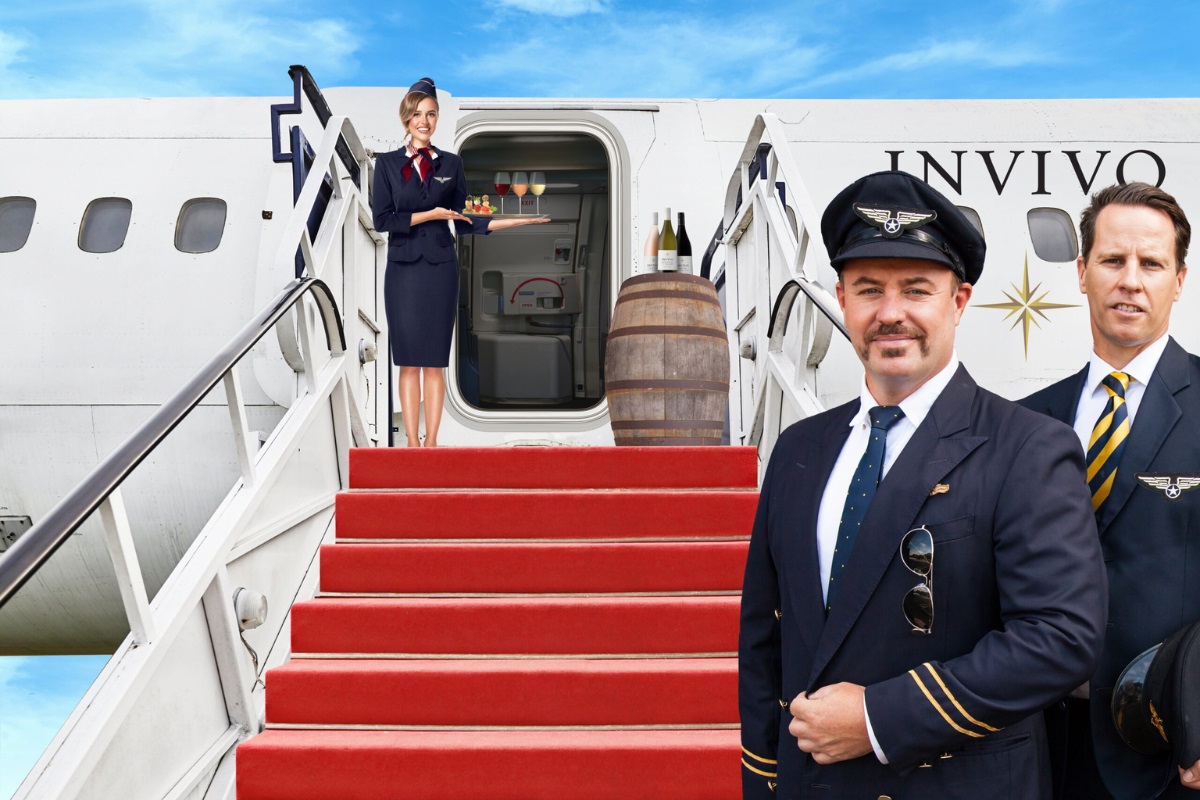 Invivo co-founder and winemaker Rob Cameron says Invivo Air is looking forward to guiding guests through the ultimate wine lovers experience.
"We're thrilled to open Invivo Air to the public and deliver a truly unique experience for those that come on board. We'll be tasting some stunning drops in some truly epic locations," Mr Cameron said.
What to expect
Guests who are booked on the inaugural wine flight will board a chartered Saab 340 where in-flight tastings of the full Invivo range – including two New Zealand-produced Invivo Graham Norton wines – and expertly-paired local Kiwi snacks await.
The Swedish-built aircraft seats around 34 passengers, so expect an intimate experience.
Worried about sky-high tannins? There will be a range of low and non-alcoholic options on offer too. Though we can't promise the onboard entertainment compiled by Rob (who is also a guitarist) will do much to ease those headaches.
The spoils don't end at touchdown. After arriving in Queenstown, guests will be transported to one of Invivo's oldest vineyards in Central Otago for a site tour and yet another tasting.
The lavish experience then rolls into dinner at Botswana Butchery, where all courses are perfectly paired with Invivo wines.
At this point, guests will likely be feeling the effects of all that good wine, at which point they will retire to an overnight stay in lakeside rooms with dreamy views of Lake Wakatipu at the five-star Hilton Queenstown Resort and Spa.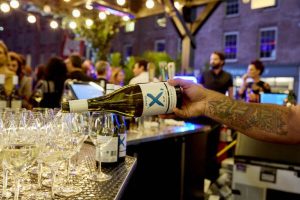 What's the damage?
Wine flights start at NZ$1,149 pp (around $1,075 AUD) for a seat onboard Invivo Air (including the on-ground tastings).
This isn't cheap for a relatively short flight, but you're paying for the novelty of a guided eight-step tasting at 18,000ft, as well as on-ground wining and dining over the course of a day.
Summary
At the time of writing Invivo seems to be testing the waters (or skies), and has so far only scheduled the one sold-out flight, but that doesn't mean you've missed out.
There are plans for more domestic and international wine flights in the future – likely over to Australia – with many scenic destinations on the cards.
We're willing to try this novel experience should more flights become available in the future. Those interested in this Invivo Air's bespoke wine flights can register their interest on the website.
Can you see yourself flying high on the world's first winery airline?
While you're here: Subscribe to our newsletter for the latest tips, deals and news. It only takes a few seconds and we respect your privacy: