Journey smarter with the 17 best apps for travellers
So, you have an upcoming trip, and you don't know where to start? Planning a vacation isn't easy, even if it is something you are used to. Whether it's a weekend getaway, a wellness retreat, a road trip, or a family holiday, you may find yourself overwhelmed because there are a lot of things to consider.
Among the things to consider are the destination, what to pack, the weather, the airfare, where to book for accommodation, where to seek help in case of emergency, etc. But you need not worry, all these can be taken care of by just downloading and installing the right apps for travellers onto your phone.
You may not be aware, but the best apps for travellers can help you pick destinations depending on the goal of your travel. There are literally hundreds if not thousands of leading travel apps available for iOS and Android. However, not all of them may be suitable for your situation. Some may not even be necessary for you at all.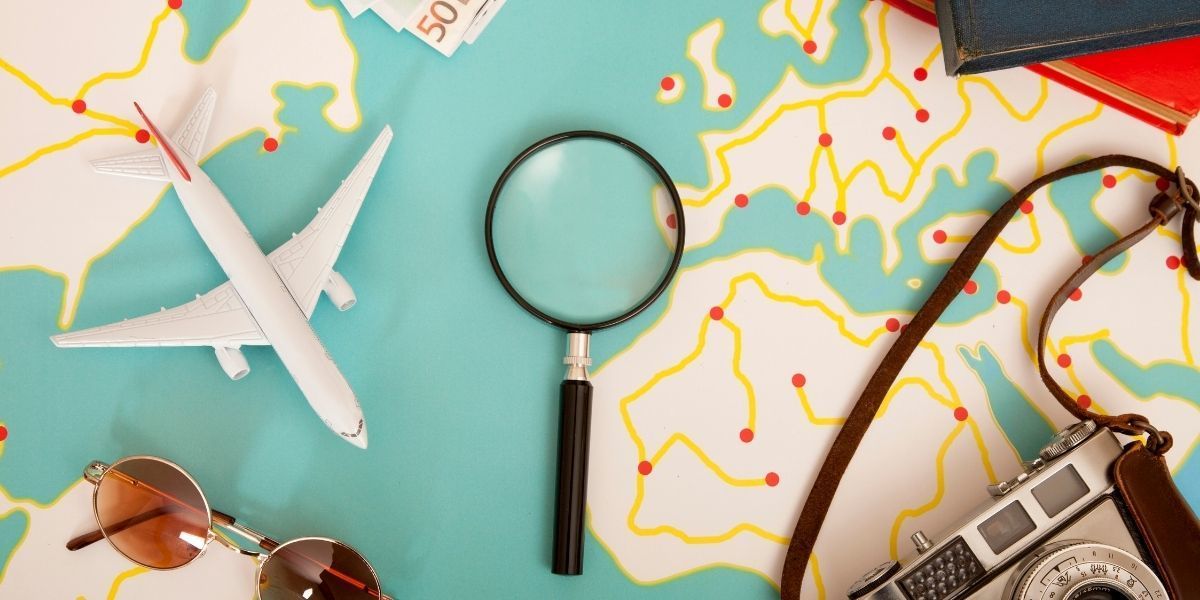 Choosing a good travel app isn't a walk in the park. But if you're looking for the best apps to download before your trip, you've come to the right place.
Read on to discover the 17 best apps for travellers to know about today.
#1 The Flight tracker
Just as the name suggests, this app tracks flights. It will offer you details such as arrival times, departure times, flight cancellations and delays, gate changes alerts, seat maps, and terminal information.
If you fly frequently, this is one of the best apps for travellers. It will give you the option of labelling your routes, taking notes on particular flights, and syncing a mobile calendar with the app. This way, when you have scheduled some flights on the calendar, the app will help you keep track of these flights. Another advantage of this app is that you can set it to remind you about your flights.
This app is only available via iOS for iPhone and iPad. Get it here
#2 Airbnb
Whether you want to rent a house, a room, or even a tiny house, this accommodation booking app has you covered. You can easily search for any type of accommodation in whatever location you desire. With Airbnb, you can easily choose to rent a specific couch or room because you can filter your search through reviews and photos.
RELATED: 20 incredible ways to score an Airbnb discount
Airbnb is not only among the best travel apps for searching for locations and accommodation, but it also allows users to view photos of amenities like washing machines or pools. This makes it one of the best holiday planner apps around. Airbnb covers over 34,000 cities in about 200 countries all over the world. The accommodation listings advertised on Airbnb vary in price, so you're sure to find one that best suits your budget.
This app is available for download on both iOS and Android.
#3 PackPoint
This holiday planner app will take the stress of packing off your shoulders. The PackPoint travel app allows you to create a comprehensive checklist of the essential items you need to pack for your journey.
You'll be able to create a customised luggage and packing checklist depending on whether your travel is for pleasure or business. The app will provide you with a weather forecast that you can use to decide on which types of clothes to pack.
If you are too busy to create a list on your own, you can opt for the automatic list created by the app. If you are a new traveller who is looking for assistance around what to pack, PackPoint is among the best apps for travellers.
Grab it for iOS here and for Android here.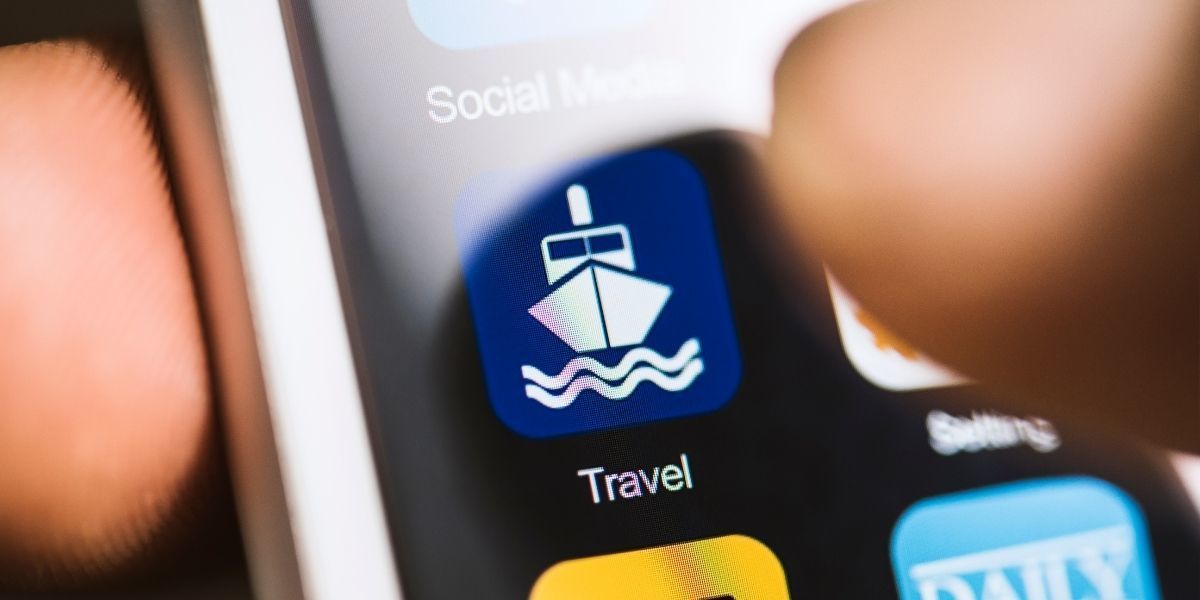 #4 Hopper flights
As a regular traveller (at least before the pandemic!), I need flight apps that can help me budget cheap airfares. The Hopper flights travel app combines predictive algorithms and big data to predict when airfares to various destinations will be lowest, and when the prices are most likely to change.
RELATED: Point hacking for cheap flights – the ultimate guide
As someone who is keen on cost-cutting, this information is important because it helps me to decide when to travel cheaply. This leading travel app analyses billions of hotel prices and airfare every day and will advise you on the right time to purchase a ticket. Hopper flights will notify you whenever prices drop or rise. It will also allow you to save your payment details to make your flight bookings easier.
Find this top travel app for iOS here and for Android here.
#5 Trip View app
Ah, public transport. It's a necessity for travellers who want to save money on the go. But to properly master the public transport network in a foreign city, a travel app that brings together essential information is key.
The Trip View travel app creates itinerary plans for metro, train, bus, ferry, light rail and coach services in NSW. It displays timetable data for public transport on the user's phone. The data will be stored on the phone, meaning you can use it even if you're offline. Using this app, you can easily view the times for any trips you've saved.
Just like with other holiday planner apps, this app for travellers works in a specific way: It will provide you with information on service and trackwork interruptions. Trip View has interactive maps, which you can use to create a trip by simply clicking on a station. It features a trip editor, which comes in handy when you want to change your location or destination.
If you are online, you'll be able to see real-time data about destinations. When it comes to flight apps that can help you with planning trips, this app should be on top of your list.
Find out more about this travel planning app via the NSW Government website here.
#6 Travello
Travello is a flight and trip planning app that allows users to search for travel plans and match them with their budgets. The app can also be used to find interesting events in planned destinations – handy for locating new experiences when you're travelling on the go.
Travello can be used by anyone, regardless of their age. This is because it's free to use and has no in-app purchases or ads. The greatest feature of this app is that it allows users to filter their search depending on sexuality, destination, nationality, gender, age, traveller type, and more.
This holiday planner app classifies travellers in a variety of categories, including backpackers, solo travellers, digital nomads, corporate travellers, RV/caravans, adventurers, expats, couples, and families. The app allows you to choose more than one category. Travello is among the most popular apps for travellers globally, with many thousands of downloads per day.
Find out how to download the Travello travel app here.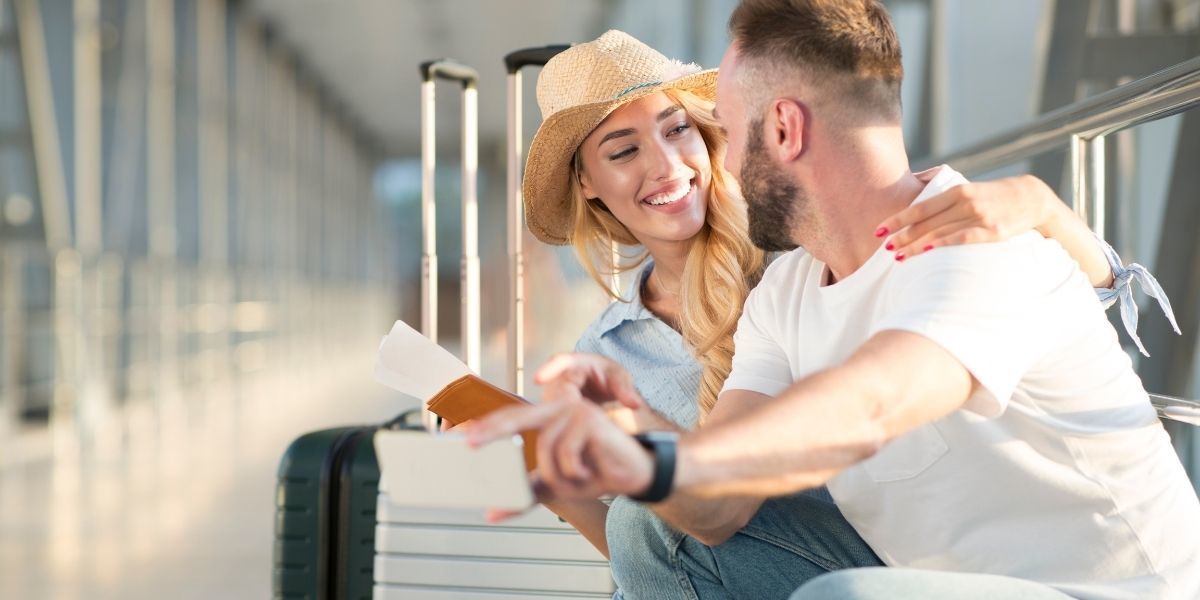 #7 Google Travel, Maps, and Search
Even in the midst of COVID-19, Holiday planner apps are an essential tool for many travellers. Google Trips was one of the earliest trip planning apps, and it was considered by many to be the best. This travel app was designed to provide users with itinerary-related information easily and quickly.
Sadly, Google Trips was discontinued in 2019. In its place, Google Travel, Google Maps and Search combine to offer to support travellers seeking information and planning resources.
That said, we do miss Google Trips. This leading app for travellers detected all travel-related information stored in Gmail, showing it to users in an intuitive way. The information this app was able to synthesize included fees, business hours, hotel reservations, bus tickets, airline tickets and more.
When it comes to essential holiday planner app features, we also really loved the tab labelled "Things You Need to Know." This tab showed information about shopping, hospitals, emergencies, money, among other services. For instance, the Google Trips app allowed you to decide whether to use cash or a credit card to pay for the services you receive at your landing place.
#8 Triplt
When it comes to apps for travellers, Triplt is a personal favourite. I use it for organizing future travel itineraries. Once you install the app, you simply need to forward your flight details such as flight number, restaurant, hotel, car rental information, etc. to their email.
The information will be transferred automatically to your itinerary so you can view your travel plans on the go. Many users like this travel app because it has a web version, and it allows users to share their travel itineraries with their contacts.
The basic Triplt app will serve you just fine. However, if you need additional features, you can update to Triplt Pro, a premium service charged at the rate of $49 per year. The premium features include tipping advice, real-time refund notifications and flight alerts, ability to track your miles and reward points, among others.
This travel app is available for download via iOS (including Apple Watch) and Android (including Android Wear).
#9 AccuWeather
The best holiday planner apps will tell you about the weather of your destination city or country. The prevailing weather at your destination is one of the factors you have to consider before you travel, and this is where a weather app comes in. The weather can determine whether or not your vacation plans can be executed or postponed.
You need excellent weather apps like AccuWeather if you are a serious tourist or traveller. This app will present you with five-day weather forecasts and 15-day weather forecast summaries. The app uses GPS to provide you with the prevailing weather condition of your destination.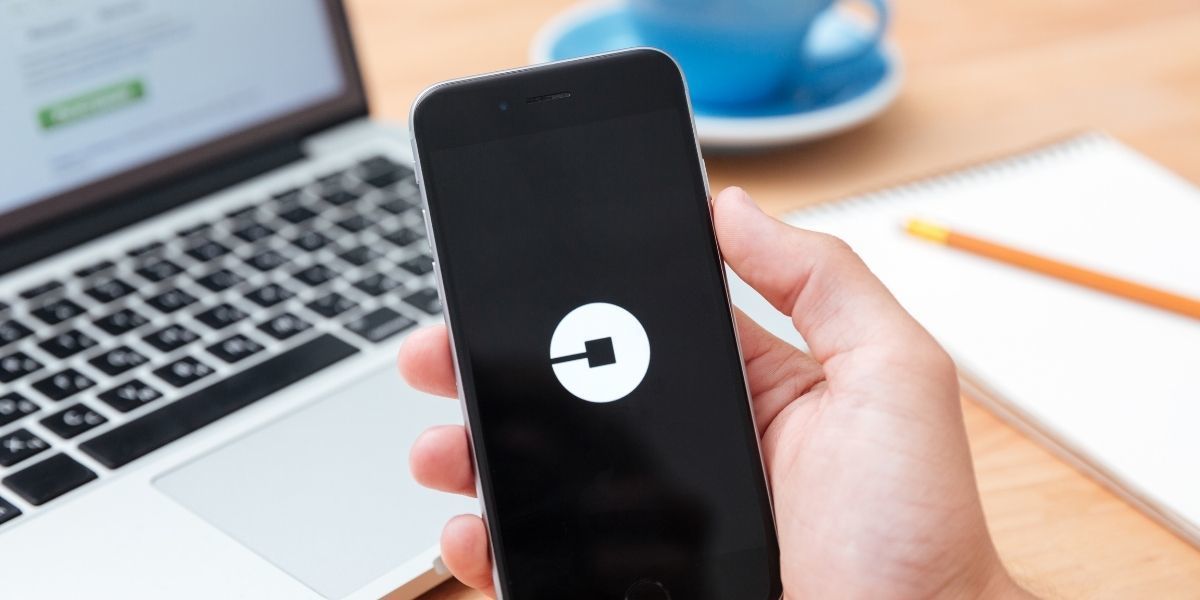 #10 Uber
As the rideshare market has exploded, many on-demand car booking apps have emerged to help you get to and from your destination. Enter Uber. As the original and the world's leading rideshare hailing app, it has the best coverage you'll find. This means that far from being limited to getting from A to B in your backyard, the Uber app can help you travel cheaply around the world.
RELATED: Everything to know about Uber Rewards in Australia
Available for download via iOS and Android.
#11 AirHelp
If you are a regular traveller, you have likely been frustrated by cancelled or delayed flights. In certain instances, the airline might have denied you boarding for one reason or the other. If you've faced such a situation, then you deserved to get compensated. Though only a small number of passengers (1% or less) are entitled to such compensation, it's always worth trying.
The process of seeking compensation is complex and time-consuming. This is where flight apps like AirHelp come in. As air passenger rights experts, AirHelp can help you find compensation where you're entitled to it. By entering your flight detail and the nature of the problem onto the app, the flight company will get notified and will act accordingly. Note that AirHelp will charge a commission if they are successful at finding you compensation for a flight cancellation or flight delay. This is an essential app for travellers wanting to stay on top of consumer rights.
#12 Skyscanner

If you want to save on airfares, then this flight booking app is for you. This is among the best holiday planner apps for searching flights from multiple sources, comparing the prices then giving users the cheapest options available. The app also helps users to find easier routes to their destinations.
The Skyscanner travel app has a feature called "Everywhere", which allows users to sort their destinations based on their travel timeframes and budgets. For example, there are certain destinations you might think are too expensive for you to visit, but using this and other flight apps, you'll realize these destinations are actually affordable.
The main reason why we use Skyscanner over other apps for travellers is that it can alert you when the airfares drop. This enables you to find the appropriate time to enjoy visiting your dream destinations, with the cheapest airfares possible.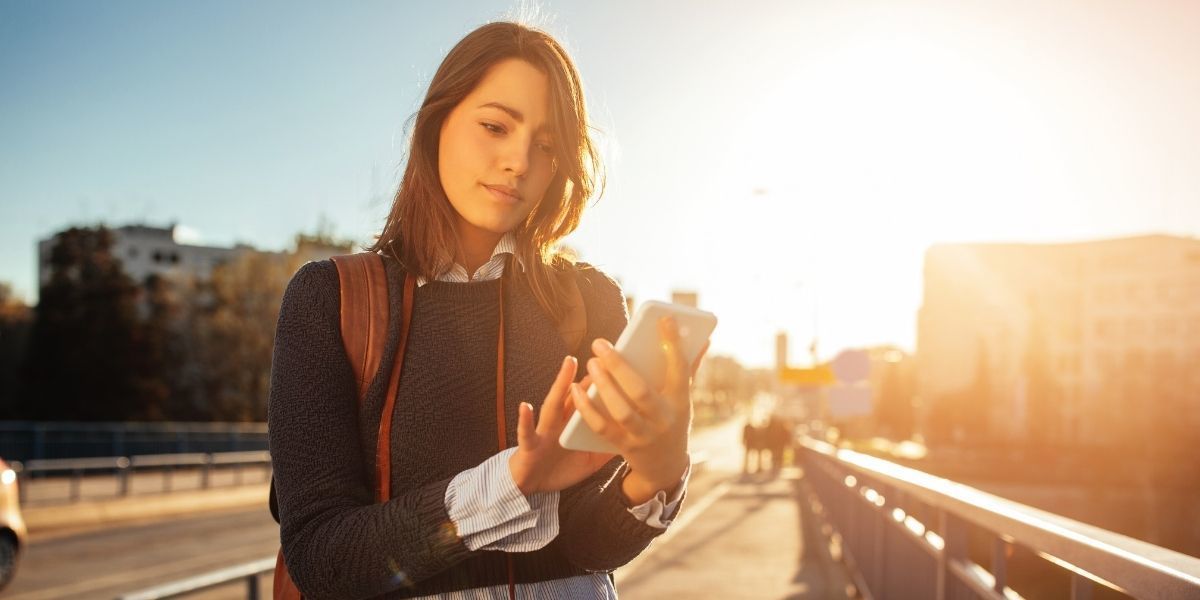 #13 Flight Aware
Flight Aware is one of the best apps for travellers to track flights. Once you go online, you'll be able to see live flight maps and check gate changes, cancellations, or delays. This app comes in handy if your schedule is tight or you just want to keep a tab on your flight.
This travel app can help you if you want to pick your family member or a friend at the airport. You'll be able to track their plane and see all updates on delays or landing times. This way, you can know what time to arrive at the airport and pick them up.
Download the Flight Aware app here.
#14 Calm app
If you are someone who flies a lot, you'll surely appreciate how flights can relieve you from digital devices like laptops, tablets, or PCs. On the other hand, if you are not used to flights, then they can cause you lots of anxiety. Whatever the case, being up there in the sky provides you with an opportunity to meditate, relax, or enjoy soothing sounds that can make you fall asleep or enable you to stay calm. Sure, this isn't a typical travel app, however, the Calm app is still essential for many travellers.
RELATED: Free Calm App Premium membership with American Express
The Calm app will also help you to pass time while on a flight. The app offers a variety of meditation topics, including happiness, reducing stress levels, breathing, lowering anxiety, self-awareness, among others. There's also a music option on the app that can allow you to play music to help you relax, focus, or even fall asleep.
Calm can be downloaded via iTunes or Google Play. This popular app is compatible with most iOS (Apple) and Android mobile devices.
#15 Google Translate
Just as the name suggests, Google Translate is an app in which you can input short sentences, phrases, and words, then it will translate them to a language of your choice.
While it's not technically not a travel app, many people find it handy to use when visiting a place where the language is unfamiliar. For example, if you want to translate a word from English to French, you'll choose English as your input language and French as your output language. After doing that, you can input the word, and the app will automatically translate it to French.
You can also let the app read the text for you, so you know how it is pronounced. Google Translate is an essential app for travellers to use when journeying to a country where you don't understand the language spoken. The app supports 103 languages while online and up to 53 languages while offline.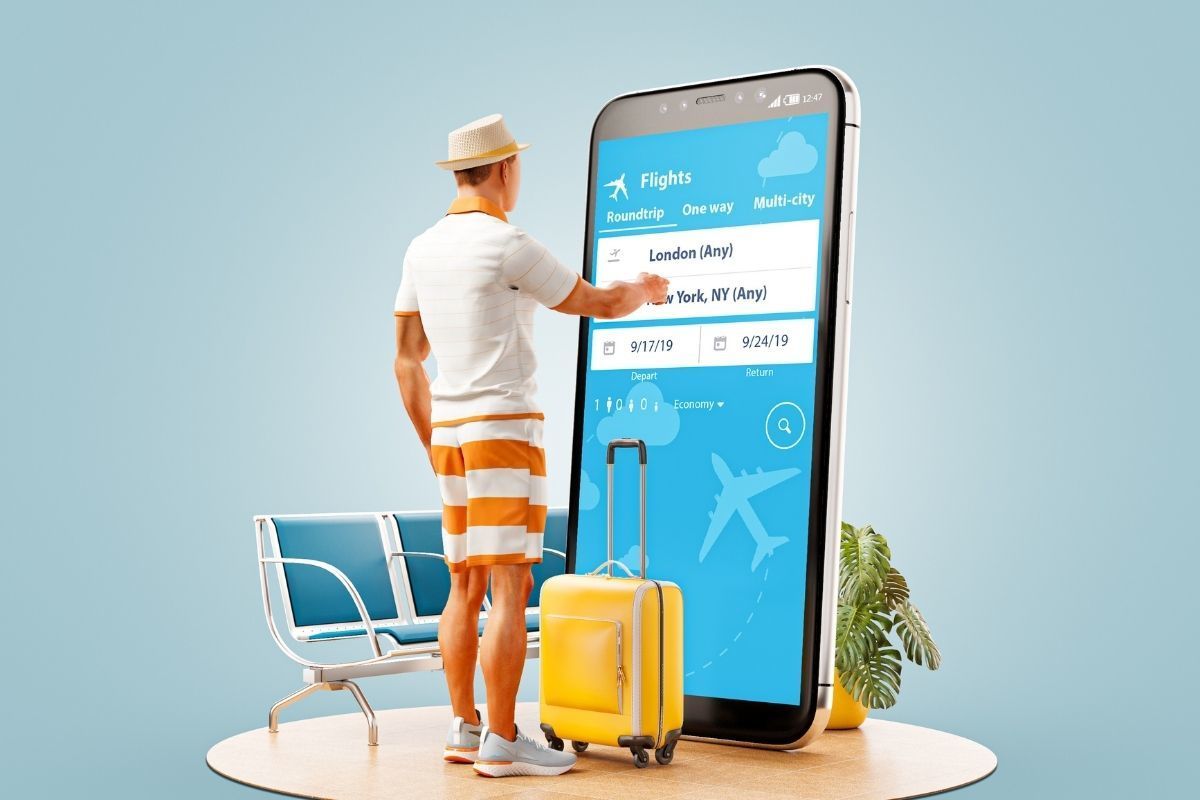 #16 Mobile Passport
If you hold a Canadian or US passport, this app will allow you to submit your documentation to the customs declarations and passport control units. Doing so will save you significant time that might be spent waiting at the immigration lines.
The use of this travel app is approved by both the US Border Protection and Customs units. However, it's important to bear in mind that the app cannot replace physical travel documentation, so you still need to carry your passport and/or Visa on your person at all times.
#17 Roadtrippers
From its name, you can easily tell this travel app is for those who like to embark on road trips. If you are in this category, we'd encourage you to download it and install it right away. This app will help you plan your next road trip with ease. It will help you find almost everything related to travelling on the road, from roadside attractions to national parks, and from restaurants to hotels. Roadtrippers is an essential app for travellers looking to discover useful stops, attractions, and destinations.
Other apps worth considering
If you're going to be travelling to or transferring money to a large number of destinations, it may be worthwhile to have access to a money-transfer or multi-currency services, such as Wise (formerly TransferWise), Revolut or TorFx.

Conclusion: The best apps for travellers
As we've highlighted, the best travel apps have many different features, making each suitable for a particular class of travellers. But it's important to note that no single app can have all the features a traveller needs – and you'll often need to have access to Wi-Fi to make an app work!
It's for this reason that you may have to install more than one travel app on your phone. And since your phone's storage is limited, you'll have to plan strategically to download the best travel apps for your situation.
Picking the best apps for travellers can help you save both money and time. Not only that, but the apps we've listed out here will also make your journey safe, enjoyable, comfortable, and satisfying. Above and beyond access to top travel apps, ensure you also have enough cash and all the devices that you may need to complete your trip successfully.
Frequently Asked Questions (FAQ) – Best apps for travellers
What are the best free travel apps?
There are so many apps for travellers these days, so it pays to be discerning. Do your research and examine packing trip planning, flight and road trip apps, and choose one that is supported by iOS or Android.
What apps are good for travelling?
With so many apps on the market, it can be hard to cut through the noise. When it comes to the best apps for travellers, we can't go past TripIt.
What is the number one travel app?
Travel apps are a personal choice, but some are more popular than others. You can easily check the number one travel app via both Apple iTunes store and Google Play. These stats change on a regular basis.
While you're here: Subscribe to our newsletter for the latest tips, deals and news. It only takes a few seconds and we respect your privacy: