This article is sponsored by American Express. The opinions expressed in this guide belong to The Champagne Mile.
As travel ramps back up, many of us are rethinking our points collecting strategy for aspirational travel. But with so many programs and products available, it can be hard to know what rewards strategy makes sense.
As the world opens back up, there are plenty of reasons to stash an American Express® Card in your wallet.
Here are five compelling reasons why:
1. Enjoy a high ongoing points earn rate
Whether you're purchasing a $4 coffee or a $1,000 appliance, it pays to be strategic about your method of payment.
American Express offers one of the highest earn rates on everyday spend in Australia across Membership Rewards®, Qantas Frequent Flyer and Velocity.
This generous earn unlocks the ability to rack up piles of points over time, and it's the number one reason my American Express Platinum Card holds a place in my wallet for the long term.
2. Use your Card almost everywhere you shop
Gone are the days when you'd have to hunt for an American Express accepting merchant.
If you've been considering taking up an American Express Card, note that the American Express merchant network is extensive. Stores including Coles, Woolworths, David Jones, Chemist Warehouse, eBay, Amazon, and Dan Murphy plus numerous smaller merchants currently accept American Express with no surcharge.
Personally speaking, I'm able to whip out my Amex for over 75% of my ongoing and ad-hoc expenses. It's possible to earn even more points by linking Amex to PayPal, allowing you to pay with your Card where PayPal is accepted.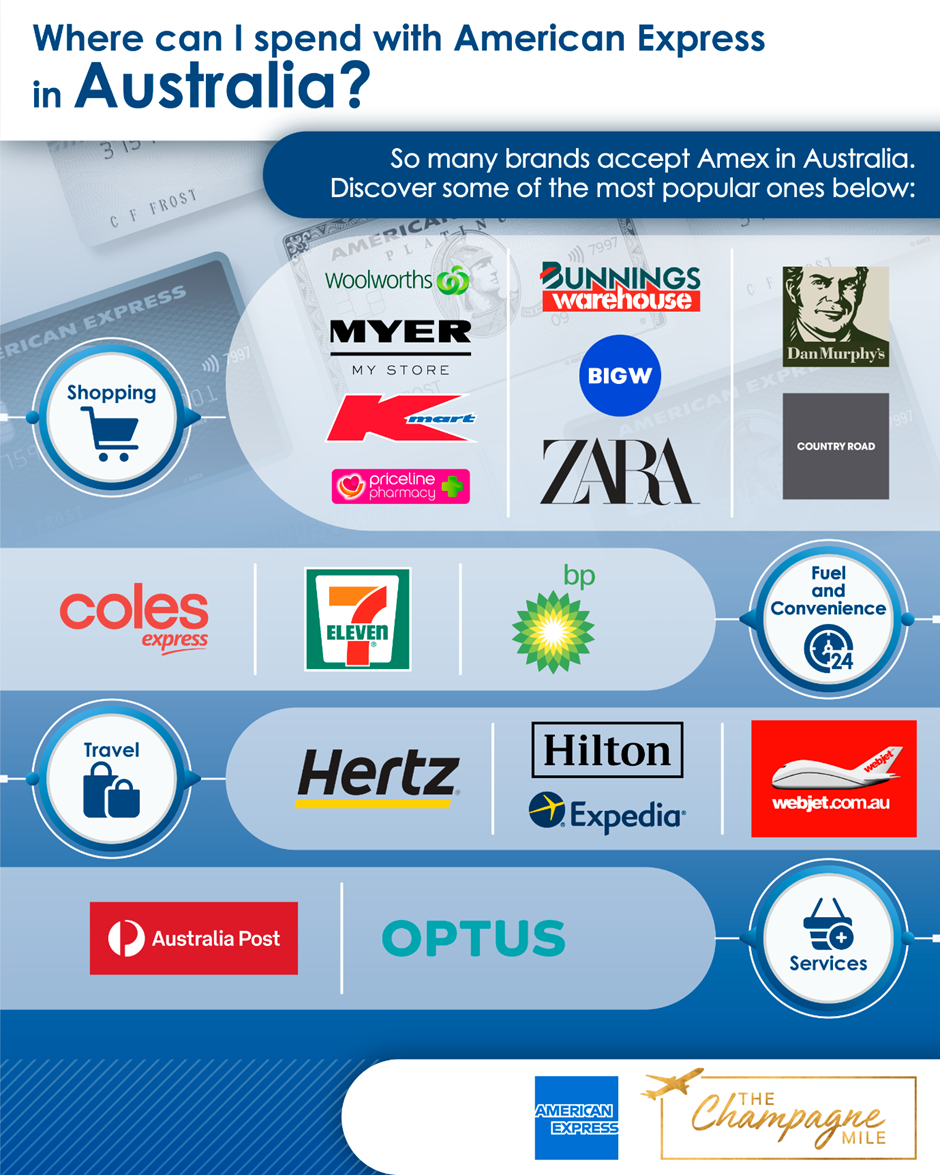 3. Take advantage of benefits to offset the annual fee
Let's face it. None of us enjoy forking out for an annual card fee when there are very few benefits offered in return.
Fortunately, American Express delivers ongoing perks in spades. Think Travel Credits, lounge passes, elite hotel status, and more. Of course, the individual benefits you are able to access will depend on which Card product you hold. Choose wisely, and you could access plenty of travel and lifestyle perks to put to use as the world opens back up.
Let's take my American Express Platinum Card.
Each year, I receive a $450 Platinum Travel Credit. While international travel was off the cards last year, I was able to easily use this benefit to book a domestic escape. I extracted another $450 in value, by redeeming my Accor Plus free night for the five-star MGallery by Sofitel Mount Lofty House in the Adelaide Hills.
Round it out with access to The Australian Premium subscription, Fine Hotels & Resorts benefits such as complimentary breakfast and late check-out, entry to the Virgin Australia Lounge, a twice-yearly $75 Net-a-Porter Credit, and it's fair to say that I'm extracting very strong value from the $1,450 annual fee.
Then there's Amex Offers. Last year, I tallied up over $1,000 in credits back to my Platinum Card account by taking advantage of 'Spend and Save' promotions across multiple brands.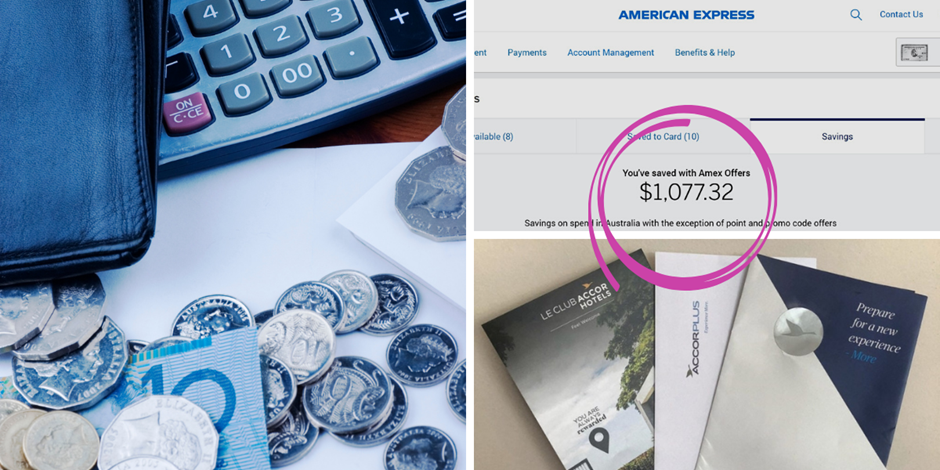 Together, all these benefits add up, and they allow me to more than offset the annual cost of holding my Card.
Of course, the total value that can be extracted will vary from person to person, and it comes down to how and where you use your Card. I pay off my balance in full each statement period to ensure I avoid extra fees and charges.
4. Look for extra value in a flexible rewards program
When it comes to points currencies, flexibility really is key. And while many Australians choose a card that earns direct into an airline program, it's worth looking at American Express Membership Rewards.
Rather than being locked into one frequent flyer scheme, Membership Rewards provides the opportunity to earn points now and decide what to do with them at a later date.
There are many different ways to redeem Membership Rewards points. This includes the ability to transfer to leading airline partners and the potential to use points for gift cards, on PayPal transactions, or to pay off a statement.
Plus, unlike other popular loyalty programs, Membership Rewards Points don't expire, as long as the primary Card account remains in good standing.
5. Get peace of mind with included insurances and support
Insurance is often an under-utilized card benefit, with many cardholders oblivious to the 'ins and outs' of individual policies.
Depending on which American Express Card you hold, it's possible to unlock a suite of complimentary insurances and protections. These products could come in handy, whether you're at home, travelling domestically or when flying overseas.
Selected Amex products also offer access to complimentary Smartphone Screen Cover, helping to cover costly and inevitable phone screen breakages. If you hold the American Express Explorer Credit Card, for example, you'll get up to $500 off screen repairs if you accidentally break your smartphone screen, with a 10% claim excess.
Provided the products are right for your individual circumstances, insurances on offer with Amex can provide peace of mind, and the potential to save money when things go wrong.
Of course, terms, conditions and exclusions apply, and it's best to check the fine print to ensure any insurance product meets your needs.
Bottom line
As travel ramps back up, finding the right rewards partner is still as relevant as ever. And as a dedicated points collector, American Express is my winning formula.
Browse all current American Express Card offers here
This article is sponsored by American Express. The opinions expressed in this guide belong to The Champagne Mile.
The earning and redemption of Membership Rewards points is subject to the terms and conditions of the American Express Membership Rewards program. To transfer Membership Rewards points into an airline rewards or frequent guest partner program you must be a member of the partner program. Membership of the partner program is the Card Member's responsibility and is subject to the Terms and Conditions of the applicable program. A joining fee may apply.
Cards are offered, issued, and administered by American Express Australia Limited ABN 92 108 952 085, Australian Credit Licence No. 291313
While you're here: Subscribe to our newsletter for the latest tips, deals and news. It only takes a few seconds and we respect your privacy: