Air New Zealand has unveiled a new Business Premier Luxe suite, a new Business Premier seat and the world's first Skynest. Expected to be rolled out on new Dreamliner aircraft from 2024.
The airline has responded to overwhelming customer feedback on the importance of sleep and the need for more comfort and space. The interior design is inspired by the uniqueness of Aotearoa so customers will experience New Zealand as soon as they step onboard.
Let's take a look at the key innovations:
Business Premier Luxe
Air NZ bills this new product as "the best sleep in the sky".
It's pitched as a luxury experience with all the features of Business Premier, but with a fully closing door and space for two to dine.
Business Premier
A comfortable and private nest for a blissful journey and tranquil sleep, it's fair to say that it's an improvement on the existing outward-facing business suite, dubbed 'coffin class' by some travellers. If traveling with a companion, the middle row allows customers to open their nest and share their experience.
Premium Economy
For the treat-seekers looking for a little luxury to unwind and enjoy a taste of Aotearoa. This new seat offers more privacy and protected space where you can recline at leisure without interrupting the person behind.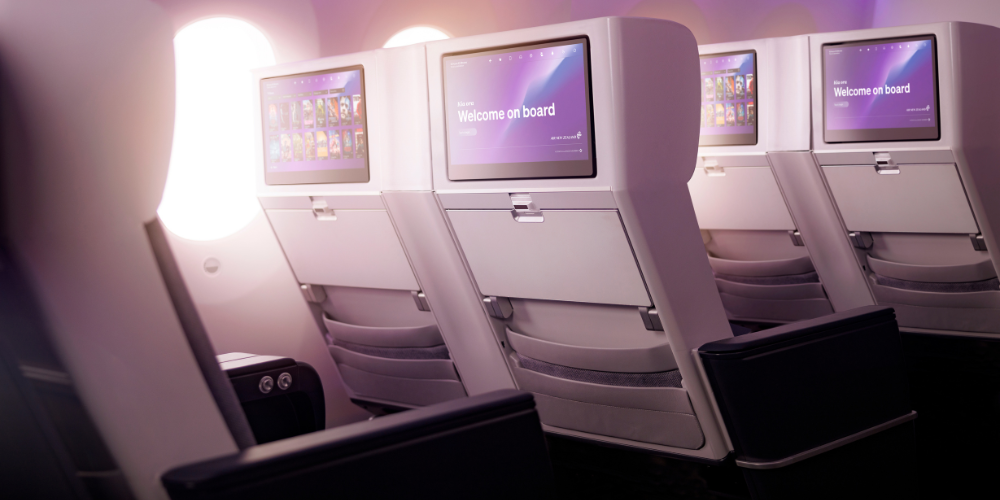 Economy Skynest
Air New Zealand bills this concept as a game changer for economy travellers, and we'll be keenly scrutinising pricing to see how it stacks up against standard economy offerings and the Skycouch.
For Economy customers, the Skynest concept, first announced in 2020, will be a world-first. The airline has also added a Sky Pantry to the Premium Economy and Economy cabins, so customers can stretch their legs, grab a bite to eat and hydrate at their leisure throughout their journey.
The eight Boeing 787-9 Dreamliners arriving from 2024 and retrofitted current 787-9 fleet will have either eight or four Business Premier Luxe seats, 42 or 22 Business Premier, 52 or 33 Premium Economy, 125 or 213 Economy seats, and specifically on the ultra-longhaul aircraft, six Skynest sleep pods.
What do you think about Air New Zealand's recently unveiled new cabins?
While you're here: Subscribe to our newsletter for the latest tips, deals and news. It only takes a few seconds and we respect your privacy: