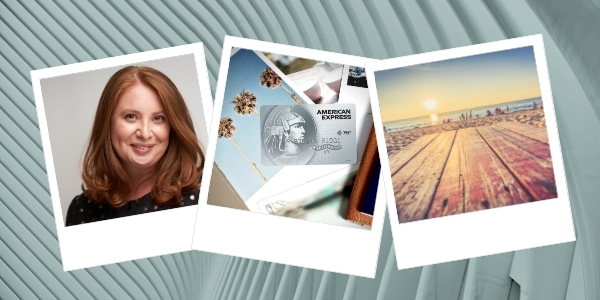 Hi, I'm Adele. Publisher of the Champagne Mile and a loyalty program enthusiast. I love to travel when given the chance. But in the current circumstances, it's fair to say that I'm not much of a frequent flyer.
With the year we've all had, some of our readers have been questioning the value of rewards credit cards. Others are unsure about what rewards strategy makes sense as we continue to navigate the ever-evolving pandemic situation.
Like many people, my capacity to redeem rewards points in aspirational ways has been severely curtailed. I'm holding a range of travel-related benefits that I can't use, and I've swapped out first-class flights for challenging but rewarding road trips with the kids.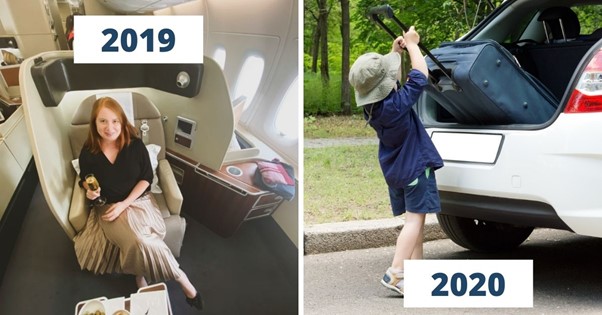 But in uncertain times, my favourite rewards card still takes pride of place in my wallet.
Despite the fact that global jet setting is off the cards, I know that I'll get significant value by holding onto my American Express card well into the future. Here's how I put my card to work at its full potential.
Every dollar I spend counts
Whether I'm purchasing a $4 coffee or a $1,000 appliance, I'm strategic about my method of payment. That means always chasing the highest number of points for my dollar.
More often than not, my spend goes on American Express.
Why? Amex offers one of the highest earn rates on everyday spend in Australia across Membership Rewards, Qantas Frequent Flyer and Velocity. This generous earn rate has helped me to rack up piles of points over time, and it's the number one reason my American Express Platinum Card is a 'keeper' for the long term.
I can use my card almost everywhere I shop
Gone are the days where you'd have to hunt for an Amex merchant. I typically find Amex acceptance at over 80% of the places I shop, and I rarely pay a surcharge.
Just in the past few weeks, I've whipped out my Amex to pay at my local coffee shop and grocer, for food delivery when I didn't feel like cooking and at the Coles and Woolies checkout. I've also used my card to pay a stack of unwanted bills with PayPal and made a few spontaneous purchases via eBay and Amazon Prime.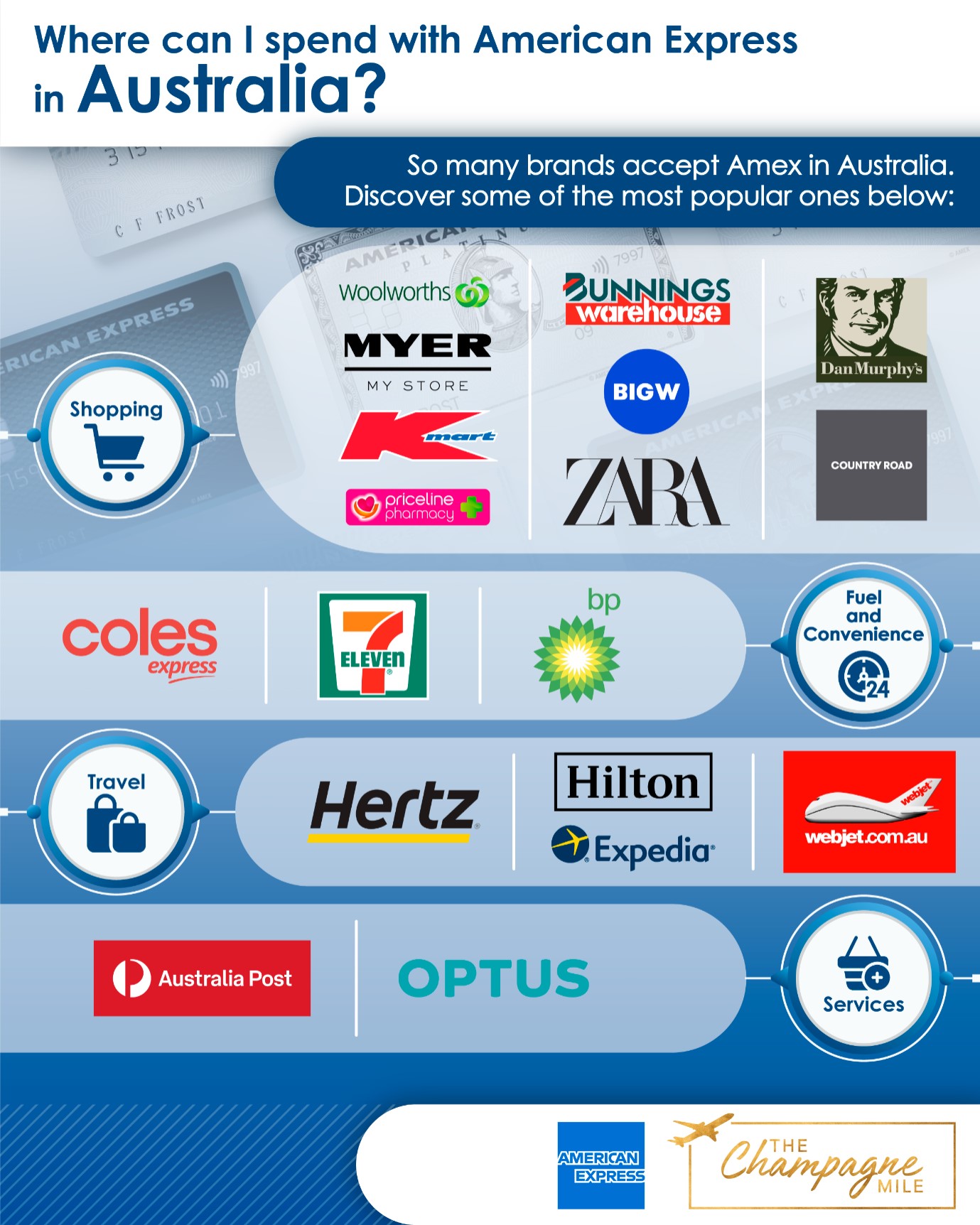 Where a merchant doesn't accept American Express, I'll pay with an alternate card. And on rare occasions, a surcharge for Amex is applied (such as the ATO), I'll default to BPAY instead. Juggling a couple of rewards cards is a small inconvenience that ensures I'll always get the best points earn rate on my spend.
I can easily find ways to offset the annual fee
When it comes to credit and charge cards, I have one golden rule: I'll only take up a new card if I can realistically offset the annual fee. It's a sad fact that many premium cards incur high annual fees, often with limited access to benefits. American Express makes it easy for me to fully offset the annual cost of holding my Platinum Card, by providing many tangible benefits.
First up, there's the $450 Platinum Travel Credit1 I receive each membership year. While international travel is off the cards right now, I can easily use this benefit to book a domestic escape. I've extracted another $350 in value, by redeeming my Accor Plus free night2 for the five-star Mount Lofty House in the Adelaide Hills.
Then there's Amex Offers. In just over one year, I've tallied up over $1,000 in credits back to my Platinum Card account by taking advantage of 'Spend and Save' promotions across multiple brands.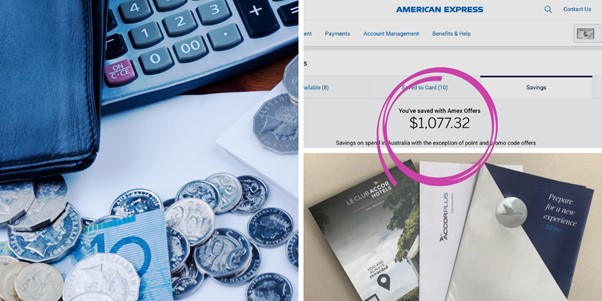 And, in response to the pandemic, Amex has implemented a range of perks, designed to help card members find more value.
Together, these benefits add up, and they allow me to more than offset the annual cost of holding my card. Of course, the total value that can be extracted will vary from person to person, and it comes down to how and where you use your card. I pay off my balance in full each statement period to ensure I avoid extra fees and charges.
I find value in a flexible rewards program
When it comes to points currencies, I've always valued the versatility of the American Express Membership Rewards program. And in the current climate, this flexibility is key.
Rather than being locked into one frequent flyer scheme, Amex Membership Rewards lets me earn points now and decide what to do with them now or at a later date.
There are many different ways to redeem Membership Rewards points. This includes the ability to transfer to multiple airline partners and the potential to use points for gift cards or to pay off a statement. The table below sets out the value of 100,000 Membership Rewards points across the multiple redemption programs: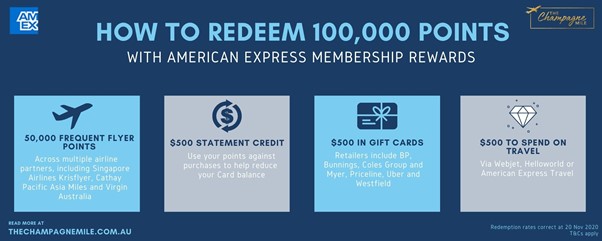 Unlike other popular loyalty programs, my Membership Rewards points don't expire, as long as my account is in good standing.
I get rewarded for spending with small business
It's been a really tough year for Australian businesses, and I try to support small retailers wherever I can. I also like that Amex supports the community in other ways, partnering with community groups and not for profits, including Two Good, the Australian Literacy & Numeracy Foundation, and Dress for Success.
There's peace of mind with included insurances and support
Insurance is often an under-utilized card benefit, with many cardholders oblivious to the 'ins and outs' of individual policies.
Accidents happen, and it's fair to say that I'm more accident-prone than most! The insurances and support on offer with my Amex card give me peace of mind, and the potential to save money when things go wrong. This year, I've been able to access smartphone screen cover3 to repair my cracked iPhone 11.
Of course, terms, conditions and exclusions apply, and it's best to check the fine print to ensure any insurance product meets your needs.
Plus, it's reassuring to know that support is only a phone call away. The Platinum 24/7 team have saved the day for me on multiple occasions, organising free roadside assistance and a complimentary tow when my car broke down and sending out a new card via overnight courier when I've requested it.
In uncertain times, rewards cards are still as relevant as ever. And as a dedicated points collector, American Express is my winning formula.
Get up to 200,000 bonus points with American Express
If you're new to American Express, you could receive up to 200,000 bonus points with a new credit or charge card. Right now, Amex is offering:
Up to 200,000 bonus Membership Rewards points with the American Express Platinum Card when you apply online and meet the minimum spend criteria of $3,000 within the first 3 months of Card approval. Receive 150,000 points in the first year, plus 50,000 points in the second year after fee renewal. New card members only. Terms and Conditions apply.
Get 90,000 bonus Membership Rewards points with the American Express Explorer Credit Card, plus $300 back when you apply via The Champagne Mile by 3 May 2021, are approved and spend $3,000 on your new Card within the first 3 months. Plus, receive a $400 Amex Travel credit each year you hold the card. New card members only. Terms and conditions apply.
This article is sponsored by American Express. At The Champagne Mile, we don't allow sponsors to influence our content. The opinions expressed in this article are my own and reflect my experiences as a long-time Amex card member.

Cards are offered, issued, and administered by American Express Australia Limited ABN 92 108 952 085, Australian Credit Licence No. 291313.
While you're here: Subscribe to our newsletter for the latest tips, deals and news. It only takes a few seconds and we respect your privacy: