Perth, the capital and largest city of Western Australia must be one of the world's most idyllic cities.
Both in terms of its magnificent, picturesque environment on the banks of the Swan River and as a place to live. It's where miles of sandy Indian Ocean beaches meet scenic parks and the modernity of a 21st-century city, with plenty of places to visit in between.
Combine this with 8 hours of sunshine a day, a strong local arts and music scene and a wine and food culture the envy of the world and you'll soon wonder why you're spending just 3 days in Perth.
Exploring world-famous tourist destinations such as Rottnest Island, Fremantle and Kings Park and you'll quickly learn there is much more to this astonishing country than its east coast cities.
Find a table at any of Perth's charismatic restaurants, sample gin in the local bar scene or venture further afield to the Swan Valley or Margaret River and you will sample food and wine unsurpassed anywhere.
When is the Best Time to Visit Perth?
Boasting an incredible average of 8 hours of sunshine a day, the equivalent of 138 clear days a year, is there not a best time to visit Perth?!
Well, this will depend very much on your planned activities.
With hot, dry summers and temperatures frequently above 40˚C days between December and March may not be ideal for busy days exploring the sights where there is little shade on offer.
A day trip to Rottnest Island, for example, may be rather unpleasant and this is too hot to truly enjoy one of the city's main beach areas.
Alternatively, the winter months of June to August offer lower but still pleasant temperatures, although this is also the period of the most daily rainfall.
Perth Climate
With such hot summers and mild but wet winters Perth's climate may be described as Mediterranean. Summer temperatures though will hit higher temperatures for longer sustained periods.
Similar to the cities of Cape Town and Marseille the people of Perth do at least benefit from a local wind. The 'Fremantle Doctor' blows during summer afternoons from the south-west to provide some welcome relief from the season's often excessive temperatures.
Average temperatures, rainfall figures and sunshine hours per day are provided below.
| Month | High/Low (˚C) | Rainfall (mm) | Sunshine Hours per day |
| --- | --- | --- | --- |
| January | 30/19 | 8 | 12 |
| February | 31/20 | 10 | 11 |
| March | 29/18 | 20 | 10 |
| April | 25/15 | 45 | 8 |
| May | 22/12 | 130 | 7 |
| June | 19/11 | 180 | 6 |
| July | 18/10 | 170 | 6 |
| August | 19/10 | 145 | 7 |
| September | 20/11 | 85 | 8 |
| October | 22/13 | 55 | 10 |
| November | 25/15 | 20 | 11 |
| December | 28/17 | 13 | 12 |
Getting to Perth
One of the facts of Perth, seemingly known by the majority of people is that it is one of the world's most isolated cities.
Sydney, Australia's largest city on the country's south east coast is 3,950 km (2,455 miles) from Perth. A flight between the two will take in excess of 5 hours.
To put this into some context flights from London's Heathrow Airport to both Moscow and Istanbul on the other side of Europe take around 4 hours. Indeed the record for the fastest passenger transatlantic flight between London and New York is just under 5 hours!
Perth is actually closer to Jakarta, the capital of Indonesia some 3,010 km and Singapore 3,920 km to the north than Sydney.
Getting to Perth by Air
Most visitors looking to spend 3 days in Perth are likely to arrive by air, even if they are travelling within Australia.
Perth Airport serving both domestic and international travellers is located just 12 km east of the city centre. Pre-Covid, a number of international airlines serviced the city. Perth Airport also boasts many domestic flights operated by Qantas, Virgin Australia and Jetstar.
An airport bus shuttle service is available serving five locations within Perth for a cost of AUD$15 per trip. A taxi for the same route will cost in the region of AUD$50.
Due to open in late 2021 a new rail shuttle service will connect Perth Airport to the city's eastern suburbs and existing rail network.
Getting to Perth by Train
To reach Perth by rail from Adelaide and Sydney will require a journey on the spectacular Indian Pacific service.
A two night, three-day journey from Adelaide 2,700km to the east in this luxurious manner does not come cheap, however. A ticket will cost in the region of AUD$1,500 per person.
Travelling from Sydney on the same service will take 4 days and 3 nights and cost in excess of AUD$2,000.
Getting Around Perth
Perth is a fabulous city to explore the CBD and its many parks such as the majestic Kings Park by foot. For journeys to suburbs such as Cottesloe and Fremantle the city operates a fast and efficient rail service.
Those spending 3 days in Perth should purchase a Smartrider card. Operated on a 'touch-on touch-off' basis these cards can be loaded at train stations or authorised retail outlets. They also offer Users fare discounts compared to paying by cash.
As an indication of the cheap travel costs across the city, a return trip using the Smartrider card from Perth to Fremantle will cost in the region of AUD$6.
The purchase of the Smartrider card also allows you to make the most of the city's free transit zone between City West, Elizabeth Quay and Claisebrook Stations and the use of the public ferry service across the Swan River.
Visit Perth: Best things to see in 3 days
For first time visitors 3 Days in Perth provides ample opportunity to explore the city's many attractions.
These suggested highlights are not provided as an itinerary but more as a starting point to prioritise your own interests. We urge you to allow sufficient time to sit back at one of Perth's many charming restaurants and bars to enjoy their natural products and take in a glorious sunset.
Kings Park
The first entry for our things to do in 3 days in Perth must be a visit to the beautiful Kings Park.
At 400 hectares or 990 acres Kings Park is larger than New York's Central Park and located in the heart of the city. Boasting two thirds of natural bushland and incredible views over both the CBD and natural beauty of the Swan River it is no surprise that Kings Park is Western Australia's most popular destination.
As well as the perfect location for pleasant strolls and lunch time or evening picnics Kings Park is a popular location for summer events such as Moonlight Cinema. Can there be anywhere more stunning than these lush surroundings to enjoy a new release or iconic movie beneath the stars?
Kings Parks is also the setting for the hugely impressive and thought provoking State War Memorial Cenotaph.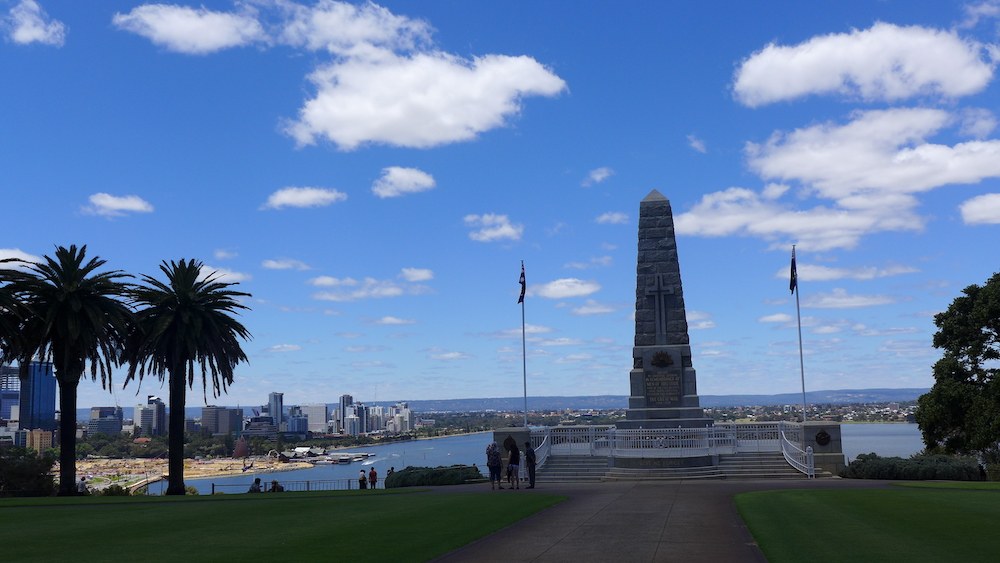 Want to learn more about your natural surroundings and the history of this region? Then sign up for a free guided walk to enjoy the flora and fauna and take in the famed Boab tree.
For a unique perspective, there is also the local Nyoongar guided-walk during which you will explore the history of these indigenous people and their myths of the formation of the surrounding geography.
Elizabeth Quay
Elizabeth Quay is the modern waterfront entertainment and leisure district ideal perfect for a sunset walk along its 1.5 km of boardwalks along the Swan River.
Follow this with a meal, light snack or refreshing drink at one of the development's numerous riverfront restaurants and bars.
Families are catered for by facilities such as the child's playground, carousel and the long list of events and celebrations.
Rottnest Island
Rottnest Island or 'Rotto' as it is affectionately known by locals lies just 18 km west of Fremantle in the Indian Ocean.
Measuring just 19 sq. km Rottnest boasts an incredible 63 beaches, 20 tranquil bays of crystal clear waters and magnificent scenery in every direction.
With no cars on the island a day trip to Rottnest Island is the perfect get away from the city break for tourists and locals alike.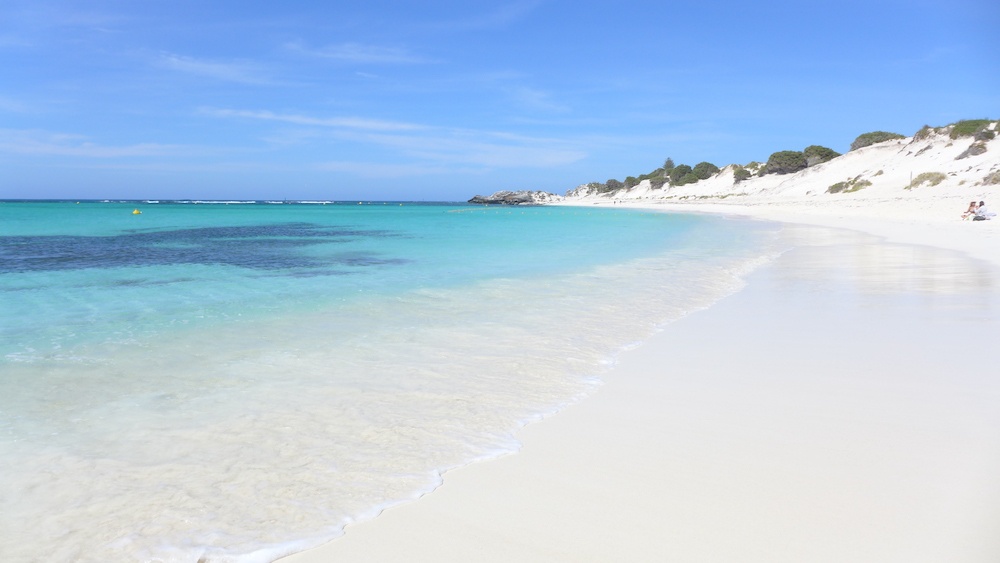 Popular activities include touring the island by bicycle, spending time on its many idyllic beaches, joining snorkelling and diving tours, fishing and of course eating at one of the numerous restaurants.
No visit to Rottnest Island is complete without an encounter with one of the island's indigenous Quokka population. These small, furry and cute marsupials number between 10,000 and 12,000 and are unmissable as they hop within the settlement area in search of water and food.
It is after these Quokka that the island takes it name. In 1696 Dutchman Willem de Vlamingh mistook them for giant rats and so named the island Rottenest or in English, rat nest.
For a day trip to Rottnest Island three ferry operators offer transfers from Perth City, Rous Head and Victoria Quay in Fremantle and Hillarys Boat Harbour in northern Perth. The journey from Barrack Street Jetty in central Perth will take in the region of 90 minutes.
A same-day adult return ticket including admission to the island costs AUD$109.50. Children under 4 are free and AUD$52 for 4-12 year olds. A family ticket for 2 adults and 2 children is also available at a cost of AUD$272.
Cottesloe Beach
With such a long Indian Ocean coastline Perth boasts some of the finest beaches in all of Australia with Cottesloe the most well known.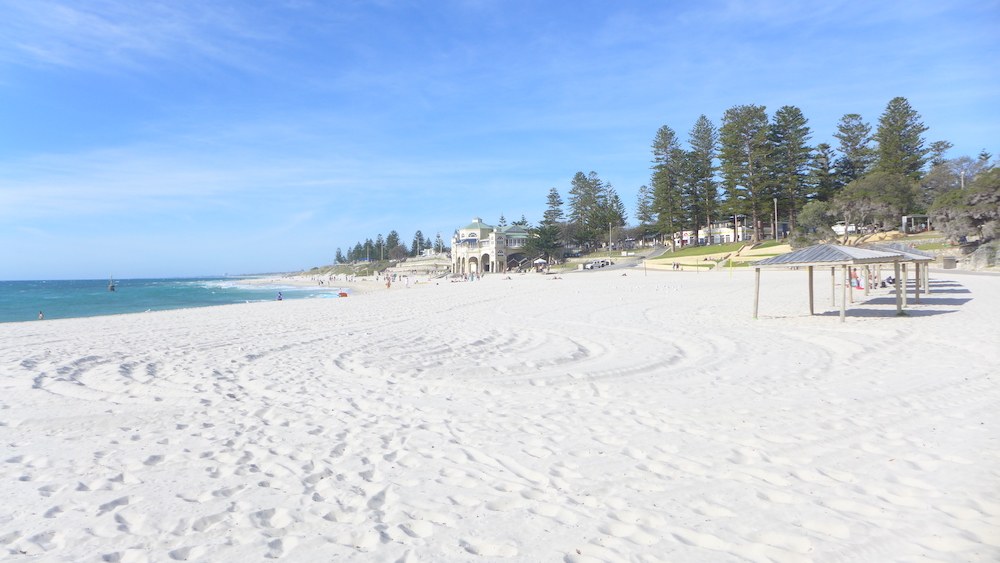 Ideal for swimming, snorkelling and surfing sun worshippers also benefit from a large grass area in addition to the beautiful 1km sandy beach.
Cottesloe Beach lies halfway between Perth CBD and Fremantle approximately 14km from the city centre. For your own time in the sun this is reached either by a 30 minute drive or a 20 minute train journey from Perth Station on the Fremantle Line. Buses also depart frequently from Elizabeth Quay.
Check out the front terrace of the Cottesloe Beach Hotel, the optimal place for a cocktail, glass of wine or a local beer as the sunsets overhead.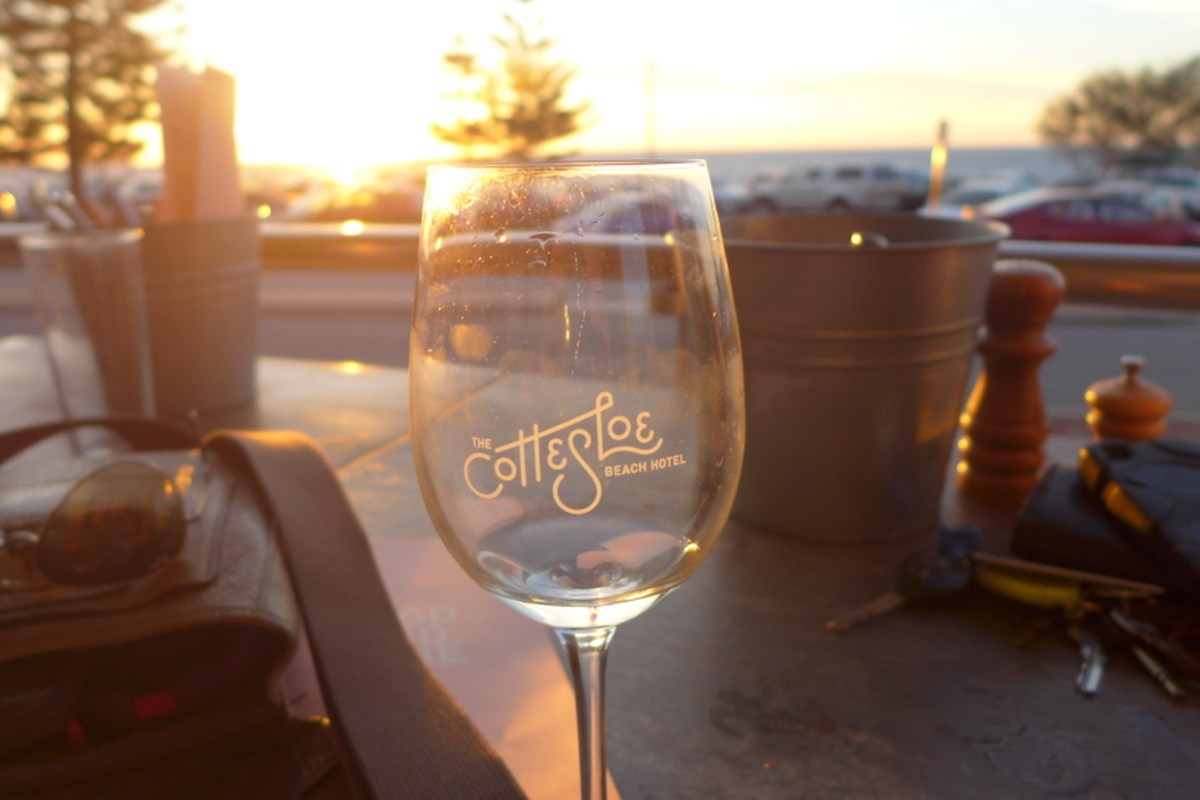 Fremantle
The neighbouring port town of Fremantle located 25 km west of Perth at the mouth of the Swan River is delightful for tourists to explore its rich maritime and colonial history. It also offers an interesting combination of art and culture not witnessed anywhere else in Western Australia.
Visitors can take a walking or tram tour through the town's preserved heritage listed buildings or enjoy a couple of hours in the Western Australia Maritime Museum set on Victoria Quay.
Fremantle Prison built by convicts in the 1850s and a World Heritage Listed Monument is another of the town's highlights. A Prison day tour of the solitary cells, labyrinth of tunnels or by torchlight is a fabulous family experience.
Fremantle also boasts a thriving micro-brewery scene and is a lively restaurant and bar destination. Head to one of its many outdoors terraces to try any of the incredible range of IPAs and craft beers.
From Perth Station a train journey to Fremantle takes just 30 minutes. Alternatively for a more romantic and picturesque route enjoy a leisurely cruise from Barrack Street jetty near Elizabeth Quay.
Northbridge
The Northbridge district of central Perth is the city's creative hub and home to small, local fashion boutiques as well as vibrant night life and the Chinatown region.
Head to William Street to see fresh young designers before heading to Williams Lane to explore the city's exploding small bar scene. Surrounded with vivid street murals these small bar offerings, live music hotspots and secretive speakeasies the perfect recipe to form unforgettable memories of your 3 days in Perth.
Also check out Rooftop Movies situated on the roof of the Roe Street Car Park. Decked out with beanbags and palm trees this makes for yet another fabulous venue making the most of Perth's fantastic climate.
Northbridge Piazza
Away from the district's narrow lanes and small bars the Northbridge Piazza also offers a fabulous environment to kick back with friends, enjoy a coffee, or something stronger, as you take in local music or a film on the permanent giant screen.
Sports
Perth may be outside of Australia's Rugby League and Aussie Rules heartlands but there are still ample opportunities for sports fans to release their competitive animal.
AFL
Perth is home to not one but two Aussie Rules teams. The West Coast Eagles and Fremantle Dockers play in the country's AFL, the season for which runs from mid March to the Grand Final at the end of September.
Should you want to experience an often raucous AFL fixture for yourself during your 3 days in Perth the Eagles and Dockers play their home matches at the modern Optus Stadium in the Belmont Park district just east of central Perth CBD.
The Dockers also use the Optus Stadium as well as the small Fremantle Oval located in Fremantle itself.
Cricket – Big Bash T20
The Optus Stadium is also the venue for home matches for the Perth Scorchers T20 cricket team.
Arrange your 3 days in Perth to coincide with Australia's Big Bash competition between early December and the end of January to catch the Scorchers in action.
Day Trips from Perth
For those enjoying longer than 3 days in Perth the surrounding region of Western Australia offers yet more enticing activities and destinations.
Swan Valley
Swan Valley, Western Australia's oldest wine region is home to over 40 vineyards offering an array of annual events and festivities as well as alluring tasting tours.
Situated just 30 minutes north east of Perth the glorious natural environment is perfect for yet more outdoor activities, Bicycle tours, picnics, local craft and produce markets are all popular in this part of Western Australia.
Caversham Wildlife Park
Also located in the Swan Valley region is Caversham Wildlife Park. This family friendly nature park offers countless opportunities to get up close and personal with some of Australia's most famous animals.
Children of all ages can feed kangaroos in large, open grassed areas and meet Wallabies and Koala Bears all in a superbly managed and maintained setting where the animal's well being is paramount.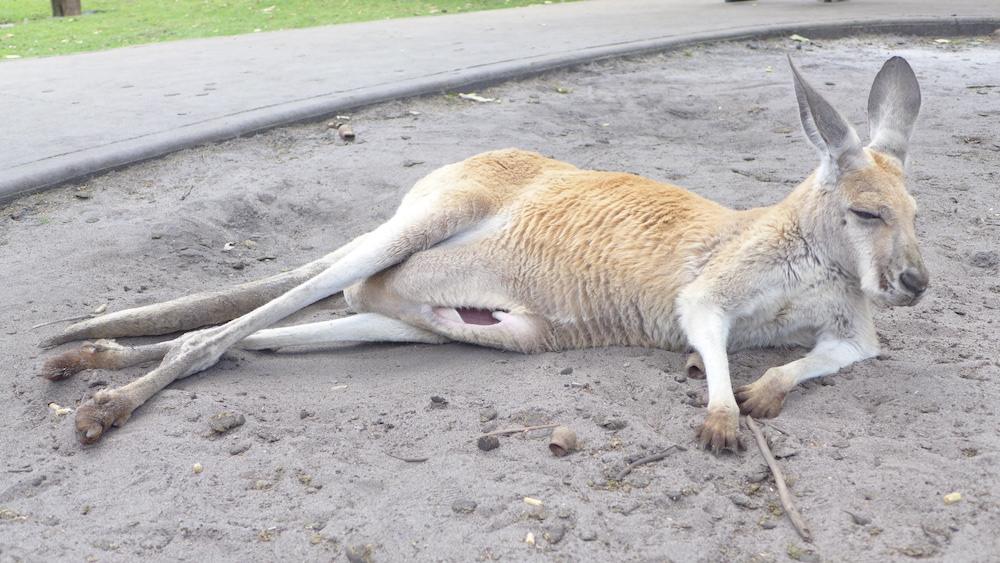 Caversham Wildlfe Park is open every day of the year between 09.30 and 16.00 except Christmas Day.
Admission prices are AUD$30.00 for adults and AUD$14.00 for children between 3 and 14 years old.
Margaret River
For wine lovers and foodies the town of Margaret River 275 km (170 miles) south of Perth is a must-visit destination whilst in Western Australia.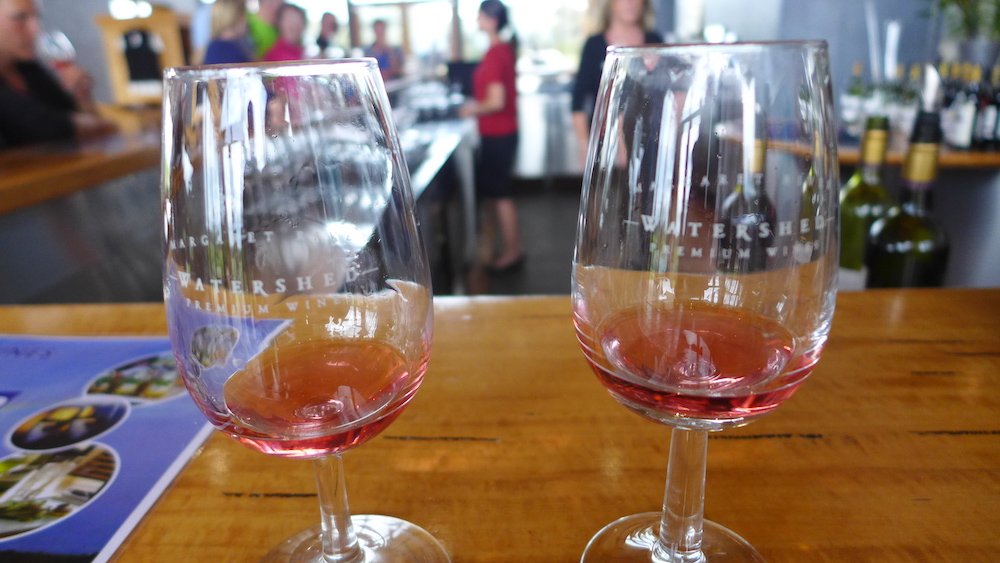 Home to countless wine tours, on site fine dining restaurants, local farmers markets as well as the beauty of the Western Australia coast Margaret River is itself worthy of a 2 or 3 day visit.
Visit Perth: 3 Day travel guide conclusion
3 Days in Perth will satisfy all of your senses.
The incredible scenery of Kings Park and Rottnest Island.
The feel of soft sand between your toes on Cottesloe Beach.
The aromas and taste of its world-leading wines and fresh produce.
The sounds of local gigs, outdoor movies and compelling sporting fixtures.
Perth is undoubtedly one of Australia's highlights. Spend 3 days visiting Perth and you will leave yearning for more.
While you're here: Subscribe to our newsletter for the latest tips, deals and news. It only takes a few seconds and we respect your privacy: