We're on the other side of hump month and in need of a getaway to break up the year.
Many keen travellers who reside in Australia have reached the point where they're desperately craving warmth. Whether its sipping spritzes on a yacht cruise of the Greek Islands, filling dewy bottles up with ice-cold water from the ancient water fountains that adorn Italian towns or tapas hopping on the orange tree-lined streets of Southern Spain – sangria in hand of course – August is usually a time when we flock to Europe for a Mediterranean summer.
There's just something about the dry heat and midday siestas that speak to us – as though a not-so-regimented cycle of sleeping, eating, drinking and sunning ourselves is what we're simply supposed to do.
Domestic travel was a saving grace during international border closures, and here's the thing: it still is. In a time when flying overseas is still proving troublesome – more COVID-19 outbreaks, airport cues and lost baggage horror stories deterrents for even the keenest of globe-trotters – many travellers are still electing to leverage rewards programs closer to home. Here are three reasons why domestic travel is here to stay this winter:
1. Aspirational stays in winter warmth
Draw an imaginary line across the country from Perth to Sydney. If you live south of that line – like many of us do – it's quite easy to forget that Australia can be a surprising mecca for winter warmth.
Australia's north is blanketed by sun at this time of year, and while ocean frolicking is often off limits – thanks to those dinosaur descendants we call crocodiles – sipping cocktails poolside under some winter rays is a great way to spend the colder months.
Below I've outlined three winter warmer destinations Australia has to offer and how taking advantage of loyalty programs can get you there:
Port Douglas, Tropical Far North Queensland
Coined Australia's honeymoon destination for a good reason, this tropical getaway is the perfect location to unwind, indulge and explore. Nestled between the Great Barrier Reef and Daintree Forest, this iconic tropical town offers an array of bars and eateries all a stone's throw away from the stunning palm-dotted Four Mile Beach.
A leisurely stroll in the tropical winter sunshine could take you to the vibrant bustle on Macrossan Street, where authentic Shakes Gelati Bar will easily transport your tastebuds to Italy. In the event of any tropical rain, The Little Book Café provides an idyllic refuge to nestle up with a good read and even better coffee.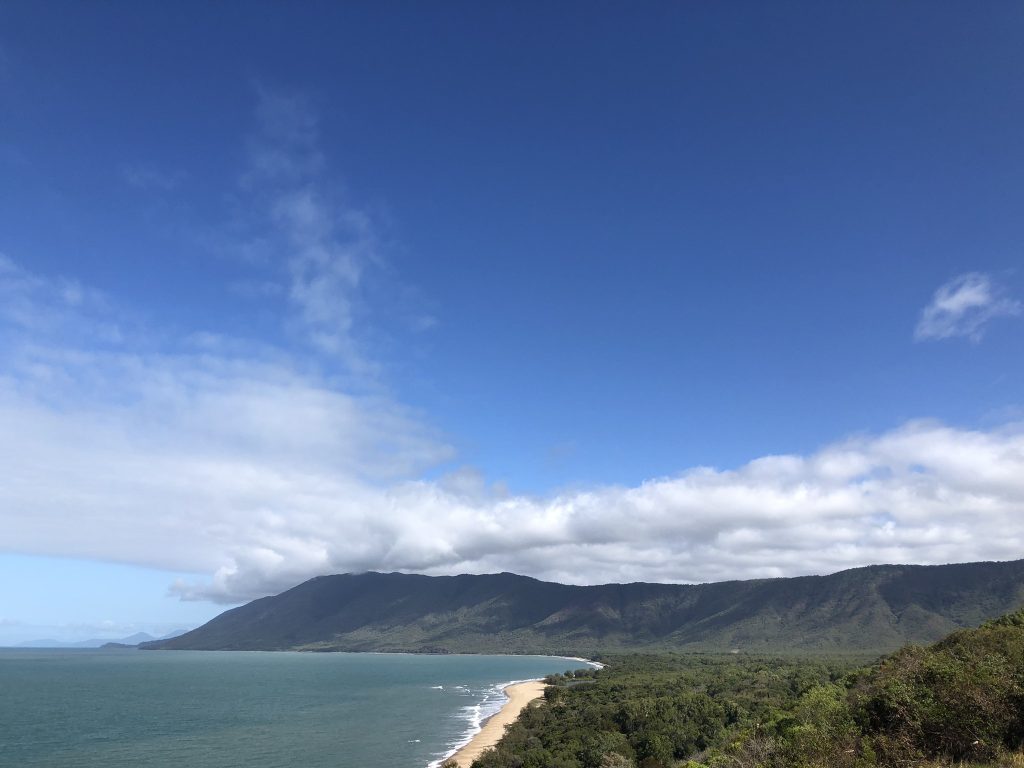 A Pullman Port Douglas Sea Resort & Spa stay will likely feature days in awe of the 3000 square metre lagoon pool and bottomless cocktails. Accor Plus members can easily redeem their 'Stay Plus' night here, with a luxe Studio Resort Room costing $347AUD for the night of 22 June 2023.
The Pullman Port Douglas (pictured above) is a tropical paradise for water lovers and is just a stone's (or coconut's!) throw away from the seemingly endless expanse of paradise on Four Mile Beach.
Darwin, Northern Territory
An Accor plus membership can also take you to the heat of Darwin's midyear dry season, where an enjoyable day trip could see travelers explore endless waterholes at Kakadu or Litchfield national parks. If heading to Kakadu, don't miss Ubirr on the national park's east side. Known for its rock art galleries and panoramic views where travellers can gaze over to Arnhem Land in the distance, this is the ideal place to farewell a hot winter's day.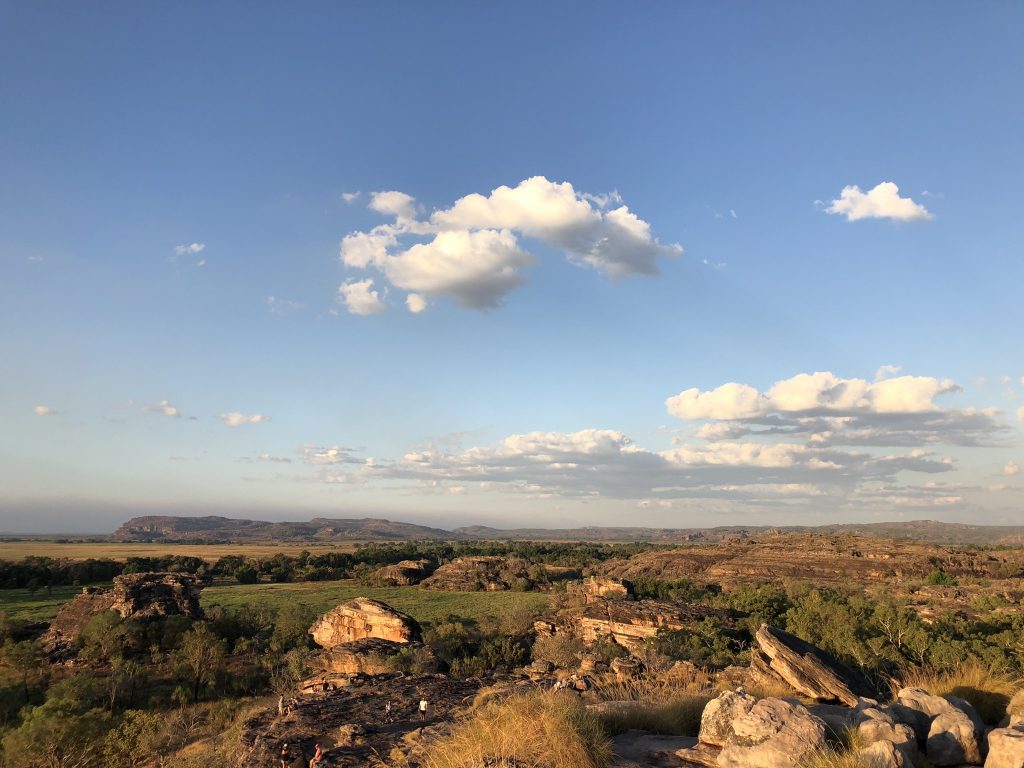 Mantra on the Esplanade Darwin offers a tropical outdoor pool and view of Darwin Harbour just steps away from the nightlife on Mitchell Street; a perfect location, seeing as a tropical holiday is all about drinks and a view!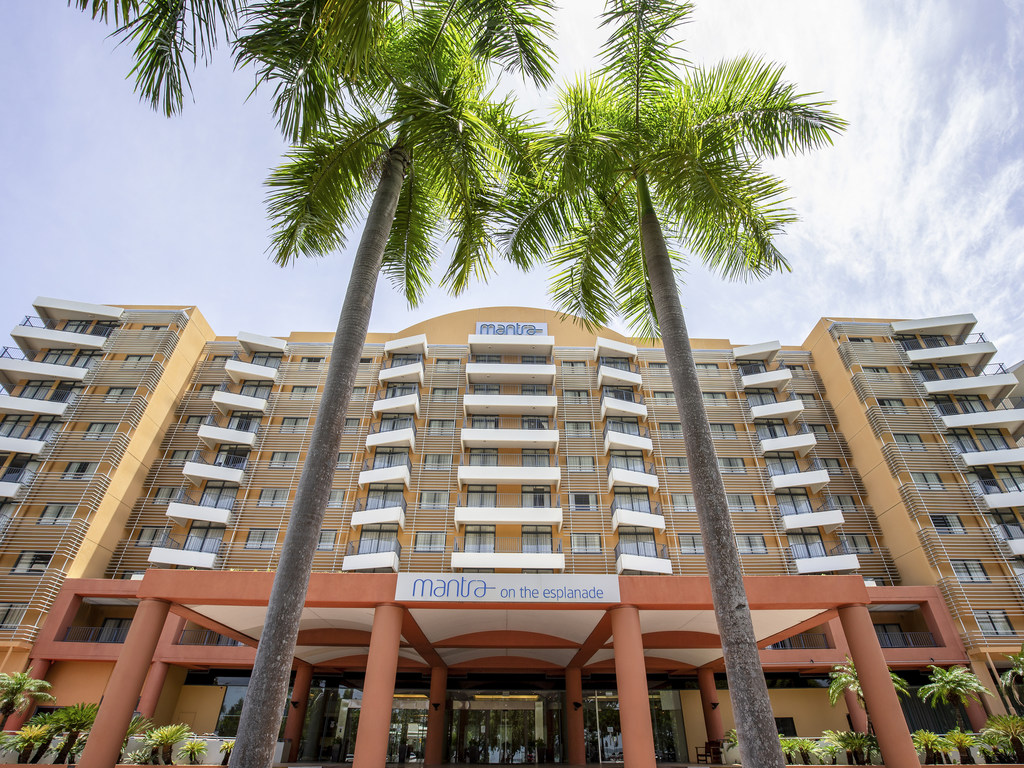 Any Darwin getaway at this time of year should feature a trip to the Mindil Beach Sunset Market, which runs religiously every Thursday and Sunday night from April through to October. Take your pick from authentic cuisines including Mexican, Indian, Thai or Greek at one of the many drool-worthy food trucks and set up on the beach to farewell the sun – this is one sunset you'll want to clap.
A spectacular Top End sunset enjoyed from Mindil Beach with other market goers will likely still be burning once guests return to the view from Mantra on the Esplanade Darwin.
Booking a Harbour View room here for the same aforementioned midyear dates will cost $567AUD (at the time of writing), reaffirming that an Accor Plus membership is well worth its cost for the array of destinations on offer through its family of premium brands.
Broome, Western Australia
The locals don't call it 'Broome Time' for no reason. Arguably saving the best winter warmer escape to last, a trip to Broome will inevitably feature camel rides into a hazy sub-tropical sunset, milky turquoise waters and luxury resorts worthy of a bucket list tick. This paradise in Australia's North West has a rich cultural history thanks to its pearl trade, and easy pace with which to soak it all in.
A visit to the stunning rainbow of red sand, lush mangroves and aquamarine waters at Roebuck Bay is a great way to spend a sunny afternoon in Broome. While swimming isn't advised, this is a beautiful place to enjoy a picnic lunch while allowing yourself to be blown away by the vibrant hues of Broome.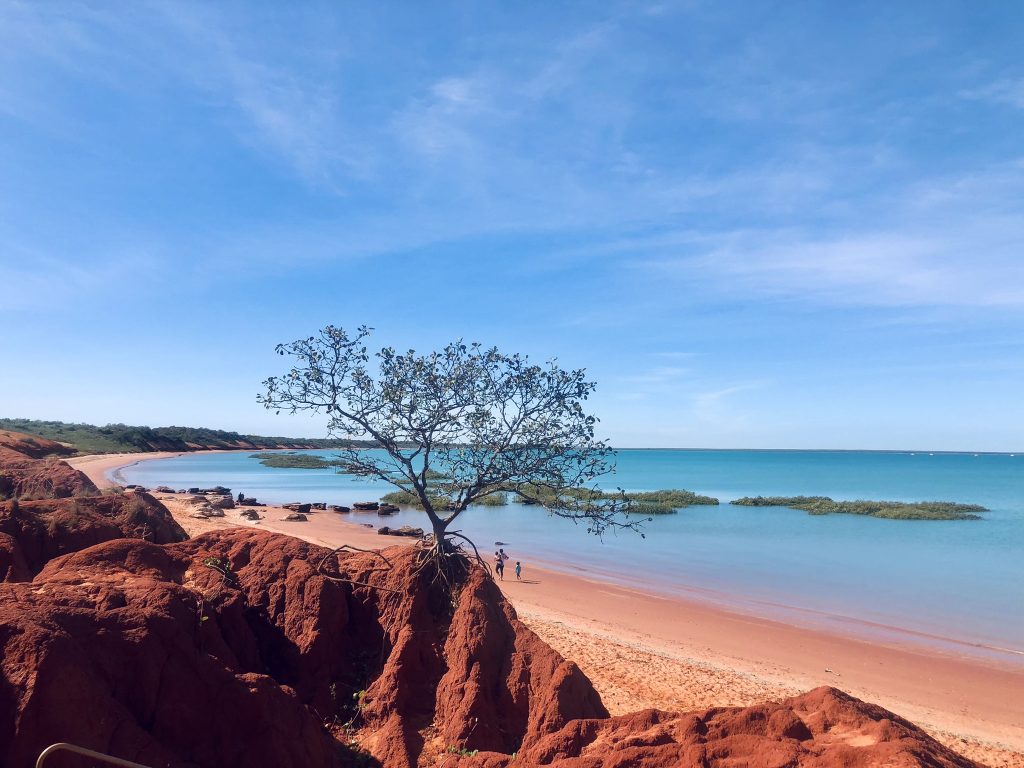 Life truly is better by the beach in Broome, which is why a bungalow just metres away from the world-renowned Cable Beach is an idyllic place to break up a dreary winter.
The Billi Resort offers maximum relaxation in its – villas, studios or luxury eco tents (my personal favorite) – all perfect for a romantic oasis. I stayed at this boutique property in winter last year and can honestly say it is my favourite stay to date. Raised timber walkways through a lush canopy of trees that were blanketed in tropical mist until midday made for the tranquil escape of a lifetime.
It's pleasantly easy to get lost in a maze-like canopy of trees beside Cable Beach, one of Australia's best winter holiday destinations. But that's not even the best part.
Aside from basking in bird song under a private moonlit outdoor rainfall shower, Qantas Frequent Flyers can use points to book here. Note that while Qantas Frequent Flyers can use their points for a stay at The Billi, no Qantas Points will be earned. At the time of writing Qantas is currently running a member deal where a night in a Luxury King Eco Tent for the night of 22 June 2023 costs 75,086 Qantas Points.
While premium international accommodation and international and business class redemptions remain the most aspirational use of points, Qantas has recently improved the redemption value for bookings at Qantas Hotels, making this an appealing choice for some travelers.

2. Endless exploration opportunities
Australia witnessed a rise of eco-tourism during the pandemic, with many travellers opting for enriching experiences – rather than mere destinations – closer to home. Diverse natural landscapes and an abundance of renowned national parks make this vast expanse of land the perfect place to traverse roads less travelled. Think: wide, open spaces, unspoiled natural beauty and a canvas of stars all soaked up from the unparalleled comfort of five-star outback accommodations.
Luxury Lodges Australia hosts guests at its many sustainable lodges, which are dotted around the country like hidden keys to the land's best kept secrets. From the Daintree to The Kimberley, travellers are spoiled for choice when it comes to 30 plus degree winter holiday stays – here's a couple of my favorites: 
Longitude 131° (Yulara, Northern Territory)
One of the best novelty experiences can be found right in the country's red heart. Longitude 131° is the epitome of luxe solitude in the desert. This essential experience offers a gateway to Australia's spiritual heartland: Uluru-Kata Tjuta National Park – a pilgrimage anyone travelling Australia should aspire to.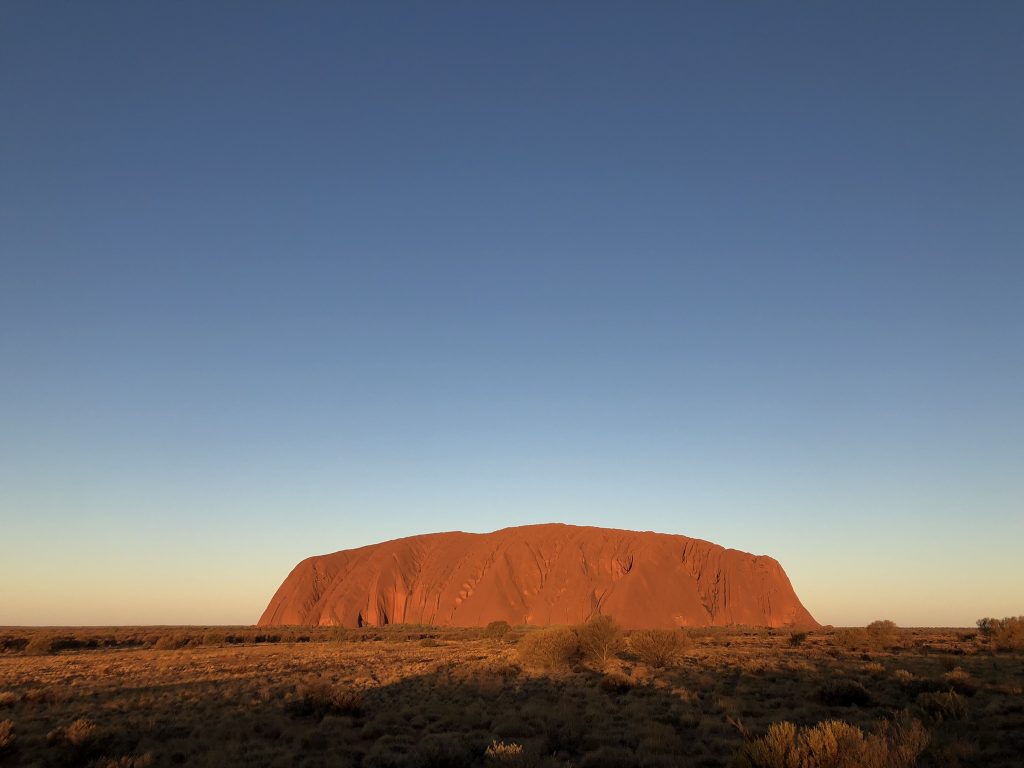 A stay here could see you enjoy safari-style pavilions elevated over iconic red dirt while gazing at the ever-changing hues of Uluru from the plunge pool or becoming deeply immersed in local Indigenous art and moving cultural experiences. This stay is outback luxe personified and is not to be missed.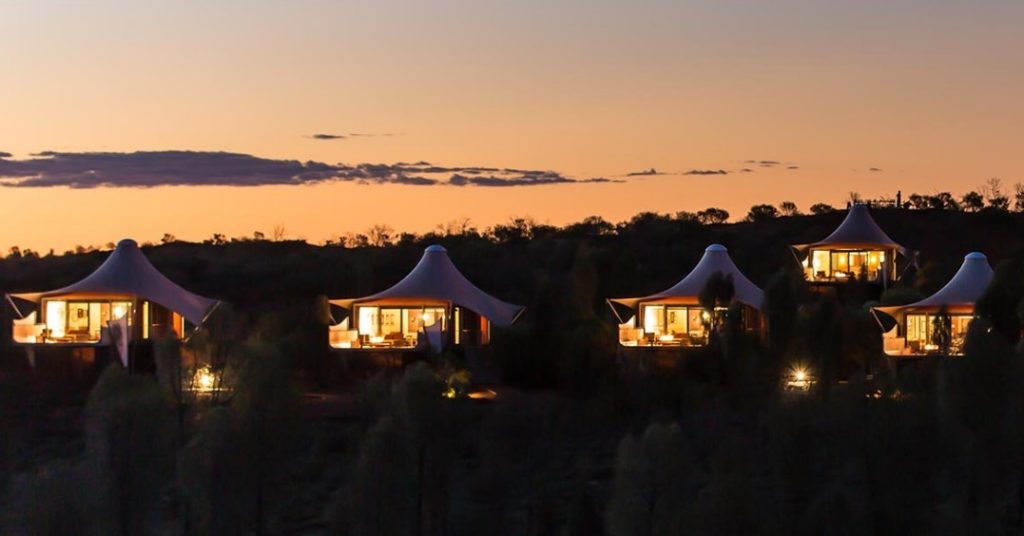 Sal Salis (Ningaloo Reef, Western Australia)
We know the Great Barrier Reef is a go-to cure for the winter blues, but what about Australia's lesser-known Ningaloo Reef? Dubbed as one of Australia's best kept natural secrets, the Ningaloo is home to a fringing coral reef like no other. Just meters offshore lies an underwater kaleidoscope of colour and life, where a single snorkel could see you swim with sea turtles, reef sharks and manta rays galore. Spend enough time beyond the reef during winter and you could be lucky enough to encounter a whale shark, the world's largest (but harmless) shark.
Tucked away in the sandy coastal desert dunes hides another Ningaloo secret: Sal Salis. Even sounding like a whisper, Sal Salis is where desert meets reef and remote meets style. A stay here could look like watching whales breach offshore from a hammock outside your private eco-luxe tent while enjoying fine Western Australian wines and bush cuisine prepared by a resident chef.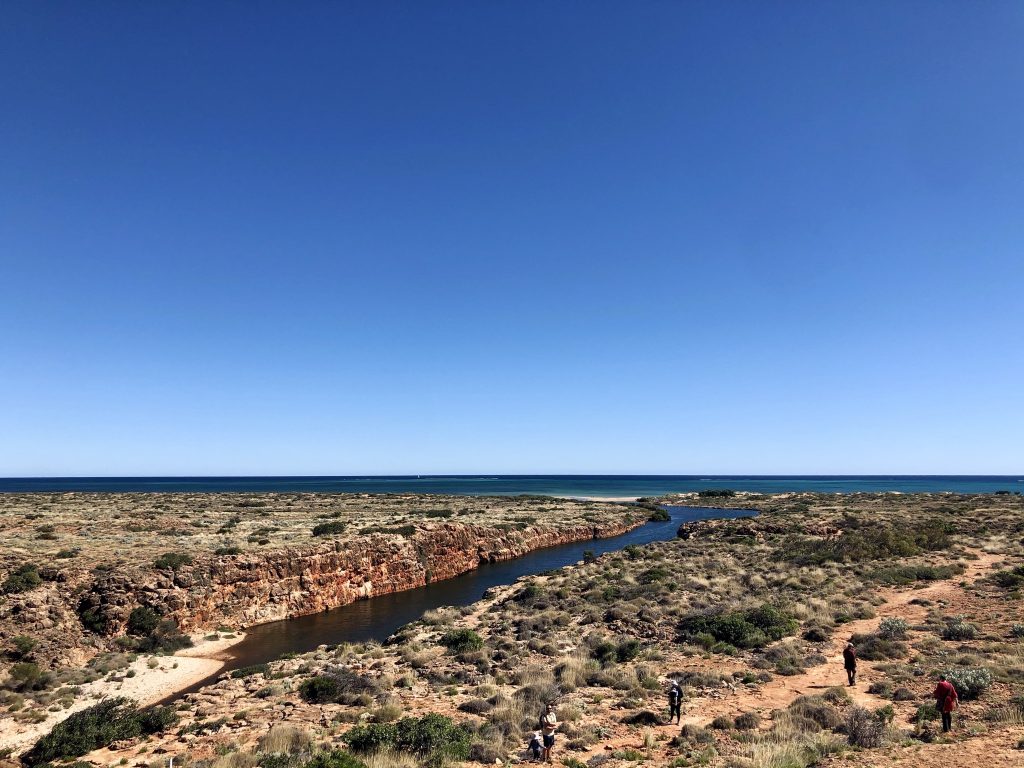 The flight from Perth to Learmonth (Exmouth), which gets you within easy driving distance to Sal Salis, is a costly two hours in the air, but I'll dive into how using reward points can come in really handy in these situations shortly.
Journey Beyond Rail – The Ghan
A rail adventure can fit a whole world of experiences within Australia's border. Why waste tears over another missed European summer when you could very well roam north on the Ghan with an adventure from Adelaide to Darwin on one of the world's greatest rail journeys? Romanticised by countless novelists, railway travel holds true as one of the most meaningful travel experiences where history, comfort, culinary delights, and otherwise inaccessible landscapes all collide in the gentle hum of a 774m train.
Adelaide to Darwin via sunny Manguri, Marla, Alice Springs and Katherine could be the perfect way to get a few days' respite from the tiresome winter gloom. A two-day rail journey to Alice Springs is a great opportunity to then set off on your own and explore the surrounding MacDonnell Ranges, where there are many refreshing waterholes to cool off and laze around under shady trees.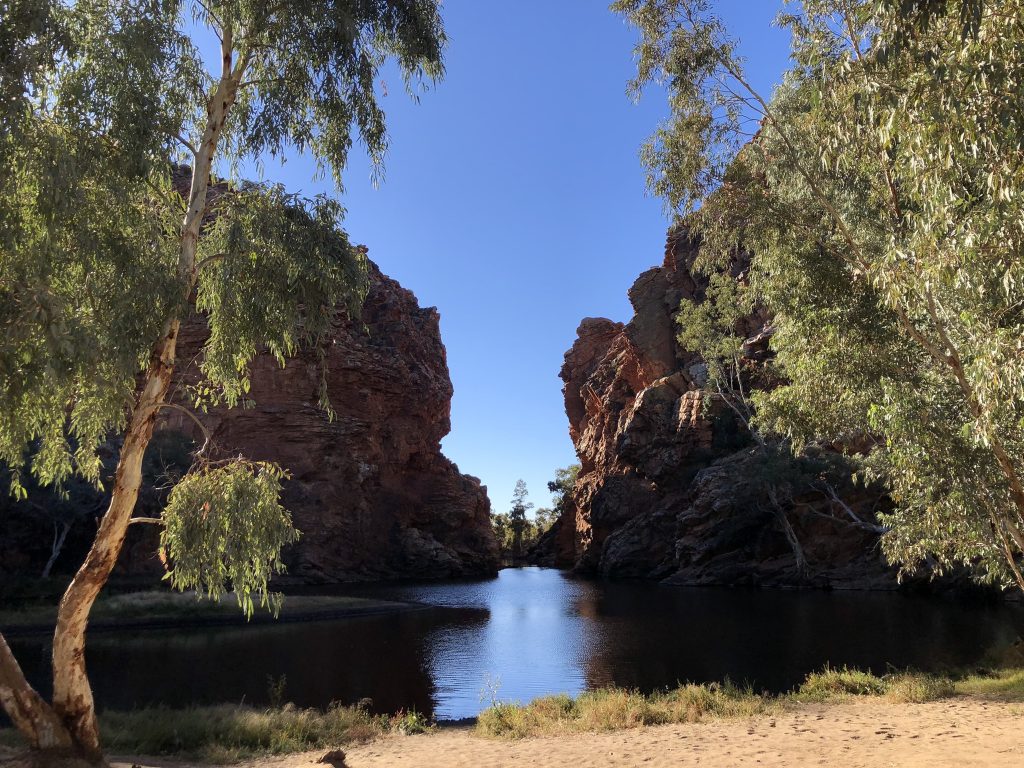 A trip on the Ghan is another ideal winter option for Qantas Frequent Flyers who can take advantage of 'Classic Rail Rewards'. The Champagne Mile guide to booking a Qantas Classic Rail Reward provides detailed insight into why using points for a train trip across Australia is aspirational and how to do so. There are various redemption options across travel in Gold Single Cabin and Gold Twin Cabins, on either a two or three-day. Pricing fluctuates, but Qantas Points start at 125,000 for two days on the Ghan, travelling between Alice Springs and Adelaide, or Alice Springs and Darwin.
The full journey between Adelaide and Darwin will cost 185,000 Qantas Points for a single cabin or 200,000 points for a double. While Qantas Frequent Flyers will typically earn one point for every $1 spent on eligible Journey Beyond Rail Bookings, it's worth keeping your traveller's eye peeled for promotions as Journey Beyond Rail has opened their booking season with deals where Qantas Frequent Flyers have been able to earn double Qantas Points on Journey Beyond Rail bookings in the past.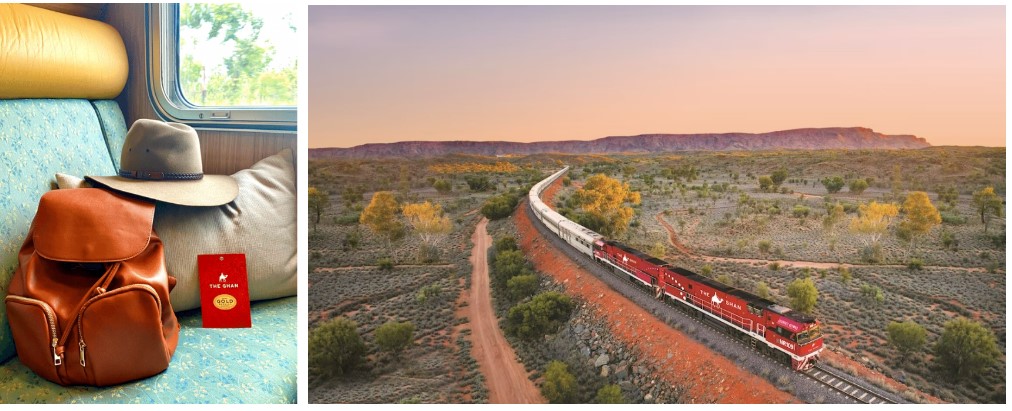 3. Regional flights are an ideal use of points
An added bonus to visiting Australia's warmer spots in the winter is that most of them are regional destinations, which tend to give frequent flyers the best bang for their buck, or rather, points.
The reason regional flights are such an excellent use of points is that most airlines set points according to distance. Regional routes can be ludicrously expensive, which is why taking advantage of reward points to cover a higher fare to somewhere less travelled is a strategic way to extract maximum value from points.
Take this flight from Sydney to Lord Howe Island as a prime example (enter a sublime Luxury Lodges Australia Stay). While last-minute bookings can hover near $1,000 for this modest 2.5-hour flight, looking ahead to winter next year reveals a $523AUD Red e-Deal offer with Qantas. Qantas Frequent Flyer also offers Economy Reward Seats on this route for just 8,000 Reward Points (plus $90 in fees). While we don't usually suggest Economy Reward Flight redemptions, it's reasonable to make exceptions for costly regional routes like this. 

Winter certainly doesn't have to be the enemy. Sipping mulled wine by fireplaces in snow-capped Tasmania doesn't exactly sound like something to run away from after all – mental note to add a wintry Captain's Rest stay to my bucket list!
While the introspection and hermit-like habits that the colder months encourage are just as important for our wellbeing as beach holidays, there tends to be an innate call to seek warmth at this time of year.
With the pandemic seeming to threaten to rear its ugly head at any given moment, many jet-setters understandably feel hesitant to search too far afield for midyear summer just yet.
Thankfully there's far from a shortage of desirable winter escapes scattered across Australia's hotter regions with Queensland, Northern Territory and Western Australia spoiling us for choice when it comes to unique travel experiences and luxe stays. What's even better is that points-inclined loyalty program devotees can earn and redeem points to experience so many of them.
Australia's natural beauty is truly something to be marvelled at. There's a luxury stay, coastline, pristine rainforest and desert landscape ready to hit you with heat and that special kind of awestricken wonder reserved for travelling every time of the year – even the tail end of winter.
While you're here: Subscribe to our newsletter for the latest tips, deals and news. It only takes a few seconds and we respect your privacy: