Earn an easy 1,000 Qantas Points with your first Deliveroo order.
Couch potatoes rejoice: you can now earn Qantas Points when ordering food from home with the Deliveroo, the popular food delivery service that operates in major Australian cities.
What is Deliveroo? I'm new here!
Welcome to the revolution in takeaway dining. No longer do you have to leave the house to collect your takeaway. Whether it's a morning meeting, or late-night takeaway, Deliveroo partner with thousands of restaurants to provide you with a careful curation of restaurant-quality food, delivered.
Created in London by someone that wanted more from their takeaway, their hard work meant we now have all the benefits of Deliveroo.
Is it fragrant Vietnamese you're craving? Or in need of a mid-morning panini and coffee? Partnering with restaurants around Australia, Deliveroo riders collect the food from where its made and transport it straight to your door.
And the best bit? They pride themselves on an average delivery time of 32 minutes… Simply order through the app, or online. You can also schedule orders ahead of time, so your food is ready when you are. It's so easy!
How can I earn Qantas points with Deliveroo?
You have to eat, right, so why not kill two birds with one stone? Qantas and Deliveroo have teamed up to offer you the benefits of Qantas points when you order through deliveroo.com.au or the Deliveroo App! Now that's one serious power couple.
A tempting Qantas Points intro offer for the newbies…
They've made this oh so simple. To score 1000 Qantas Frequent Flyer Points, all you have to do is download Deliveroo app, and place your first order. Boom, 1000 Qantas Points are yours.
To link your Qantas Frequent Flyer details to your Deliveroo account, simply:
Step 1: Log in to your Deliveroo account
Step 2: Enter My Account
Step 3: Click on the Qantas Frequent Flyer tab
Step 4: Enter your Qantas Frequent Flyer membership number, and save.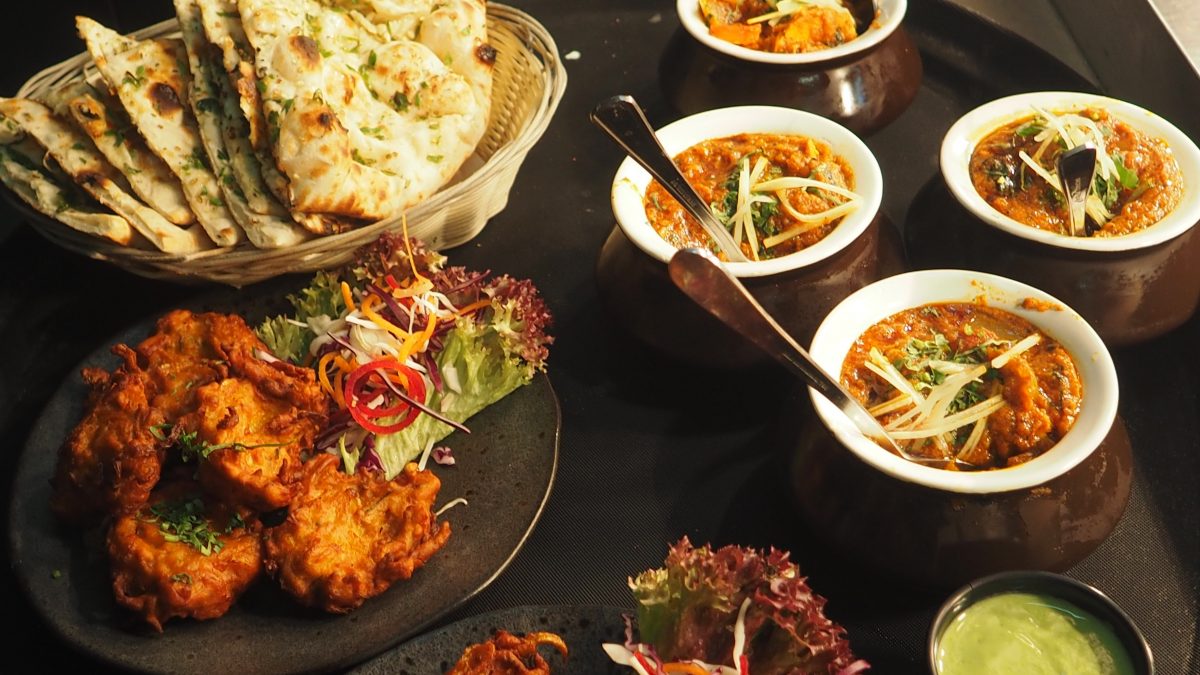 Note that orders refunded to you by Deliveroo will not be eligible to earn Qantas Points.
RELATED: How to earn frequent flyer points and miles when dining out
Ongoing feasting and earning potential
You eat more than four times a month… Right? Great!
Qantas Frequent Flyer members who order four times or more in a calendar month after they have linked their Frequent Flyer number to their Deliveroo account will earn 200 Qantas Points in total.
That's one takeaway a week that you're probably already purchasing in some shape or form! Achievable, huh? We told you it was easy…
Don't forget to double-dip with credit card spend
Hold a credit card that earns Qantas Points? Don't miss an opportunity to double-dip on points! The Qantas Points you'll earn through Deliveroo are in addition to any credit card points earned through spend.
How to register for Deliveroo – Let us walk you through
Step1: First, download the Deliveroo app from the Apple App Store, or from Google Play.
(You can also create an account on a web browser on a desktop, but the convenient app is half the joy of Deliveroo!)
Step 2: Follow the prompts through the sign-up process to the end!
Step 3: Enter your Qantas Frequent Flyer number
The flipside: Join Qantas Frequent Flyer for free with Deliveroo
If you love your takeaway but are not yet a Qantas Frequent Flyer member, you're in luck. Existing Deliveroo members can join the Qantas Frequent Flyer program for free!
Just follow the link.
As a new Qantas Frequent Flyer member, you will begin to accumulate points on the Deliveroo service you were already using.
Finer details
Make sure your surnames are matching on both accounts for it all to connect! So if you have a maiden name that you use sometimes (or an alias for those mysterious types) make sure they're the same here.
Whether a new member or existing, you'll begin to accumulate points as soon as you link your accounts.
It may take up to 60 days for the points to land in your account post-purchase – so have patience!
There's never been a better excuse to hibernate and order takeaway, and there are so many things to love about Deliveroo! We love the ease of Deliveroo, allowing us to streamline all our takeaway purchases, save our favourite restaurants or meals, and enjoy specials via the app.
You can track your delivery from your favourite restaurant right to your door via the Deliveroo app, and Earn Qantas Points with Deliveroo every month of the year! It really is a no-brainer.
While you're here: Subscribe to our newsletter for the latest tips, deals and news. It only takes a few seconds and we respect your privacy: