The little-known Qantas Business Rewards Gold Accelerator offers a fast track to elite Qantas Frequent Flyer Gold status.
Qantas status matches aren't something we usually see, but thanks to a relatively unknown offer, there's a sneaky way for savvy business owners to reach lofty heights of Qantas Frequent Flyer Gold status.

Gold status is widely considered to be the 'sweet spot' to enjoying many privileges, including airport lounge access, priority check in, priority boarding and more. With this in mind, if you run a business, the 'Qantas Tier Accelerator' fast-track promotion could be the key to elevating your travel experience.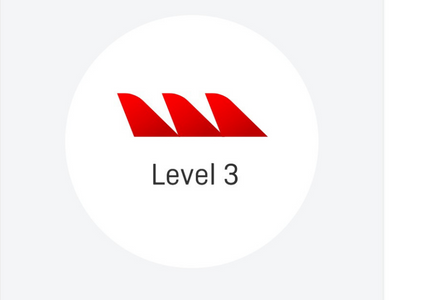 Keen to learn more? Here's how to take advantage of Gold Accelerator with Qantas Business Rewards.
Who is eligible?
While this worthy initiative may have you on the edge of your seat, you'll first need to check if you're eligible. Here's who can nominate, and be nominated, for the Gold Accelerator fast track:
The nominator
Only Qantas Business Rewards members who hold Level 3 membership can nominate a traveller for Qantas Gold Accelerator
Either the account holder or a user with full access can only nominate one traveller for the Gold Accelerator offer per year.
Businesses that earn upwards of 80,000 Qantas Business Rewards points from business flights per membership will achieve Level 3 membership.
The nominee:
Gold Accelerator is only available to members with an Australian or New Zealand residential address on their Qantas Frequent Flyer account
Must hold Bronze or Silver Qantas Frequent Flyer membership, and already be a stored traveller within the Qantas Business Rewards account
Members who have already been activated on previous Qantas status fast-track offers in the last 6 months won't be eligible
Once approved, the nominee's Qantas Frequent Flyer status will be upgraded to Gold, when they earn at least 200 Status Credits on new bookings for departures between the date the offer is accepted and within 90 days.
Note that bonus Status Credits and Status Credits earned not via an eligible flight will not contribute towards the required accelerator total to redeem this offer.
How does it work?
The Qantas Business Rewards Gold Accelerator offer can be accessed by either the account holder or a full-access user, who must complete a nomination form through the Qantas Business Rewards portal. If successful, Qantas will send a Gold status offer to the nominated traveller.
Seem too good to be true? Qantas holds its cards quite close when it comes to the Gold Accelerator offer, meaning there's not much information out there.
Essentially, it's entirely up to the Level 3 Qantas Business Rewards member to take the initiative to nominate a traveller for the upgrade and wait for the next steps. If you fit the eligibility criteria, there's nothing saying you can't nominate yourself for a Gold fast track.
Why go for Gold?
When it comes to Qantas Frequent Flyer membership tiers, Gold status is likely where you want to be.
Nominating a traveller for a fast track to Qantas Gold status with Gold Accelerator could be a great way to show some extra appreciation for an employee who has travelled that extra mile for the business.
Qantas Gold members can access a suite of benefits, adding value and comfort to travel across flights on Qantas and many partner airlines. Compelling benefits on offer include:
domestic and international airport lounge access
priority lanes for check-in, security and boarding
additional checked luggage allowance
complimentary seat selection
access to greater Classic Flight Reward seat availability
access to benefits on partner airlines, such as Emirates and oneworld Alliance members including Qatar Airways and Cathay Pacific.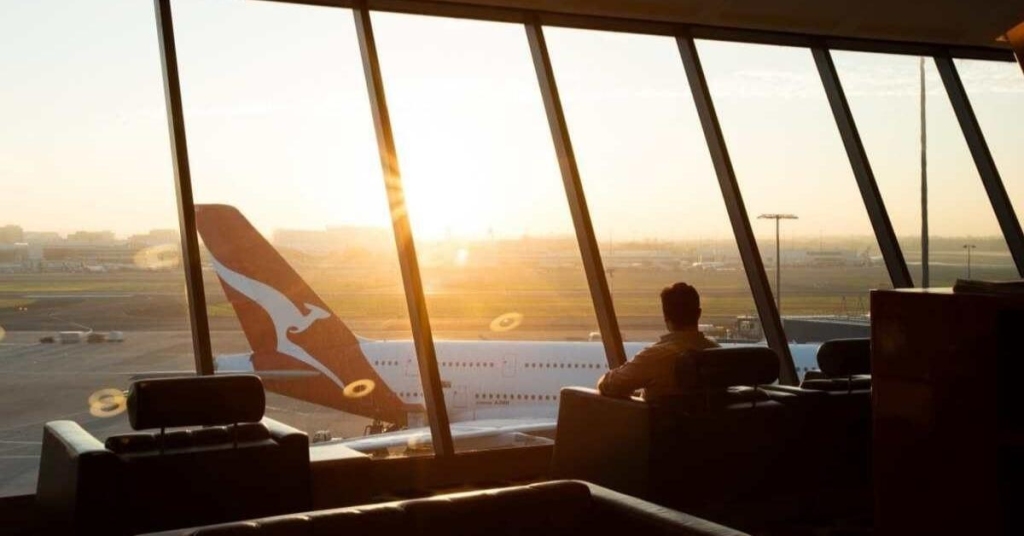 Qantas Business Rewards
Qantas Business Rewards is a separate loyalty program that sits alongside Qantas Frequent Flyer.
Designed to help small and medium-sized Australian businesses and ABN holders save on flights and earn more Qantas Points through everyday business purchases, Qantas Business Rewards can be a great way to earn bulk Qantas Points on your everyday business spend.
Not a Qantas Business Rewards member yet? There's normally a one-off joining fee of $89.50 to sign up to Qantas Business Rewards, however, Qantas is waiving this fee for a limited time.
Membership is open to all businesses, including sole traders – all you need is an ABN. You can register here.
Will you be using the Qantas Business Rewards Gold Accelerator to fast-track to Qantas Gold status?
While you're here: Subscribe to our newsletter for the latest tips, deals and news. It only takes a few seconds and we respect your privacy: